Hearthstone still has the leading position in collectible card games thanks to its massive appeal and persistent fame during the time of Dragon.
Several players got help from free-to-play card game of Blizzard Entertainment to draw inspiration for the digital card gaming, with its attractive presentation, diversified archetypes, and numerous ways of playing whether players are looking PvE or PVP contents.
However, the players may need some off-time from Hearthstone, and wish to look into other card game arenas.
Probably, users do not think much about the Warcraft themes, or they may have a feeling that RNG is just overly on the top. Perhaps, users admire Hearthstone and just wish to explore the other things out of their interest in deck-building.
Irrespective of anything, the following eight games will serve the same purpose of strategic thinking, entertaining interaction, and unlimited replay ability. The players know the drill by now: several such games use free-to-play networks where real-money micro transactions are the quickest means to a complete collection.
They take their turns in one-on-one battles with options for one player campaign or booming multiplayer horizon where players can test their level of expertise in comparison with others.
Whichever is the players' choice from the following card games; they will have fun for sure playing and collecting cards. Here are some games like Hearthstone.
1. The Elder Scrolls: Legends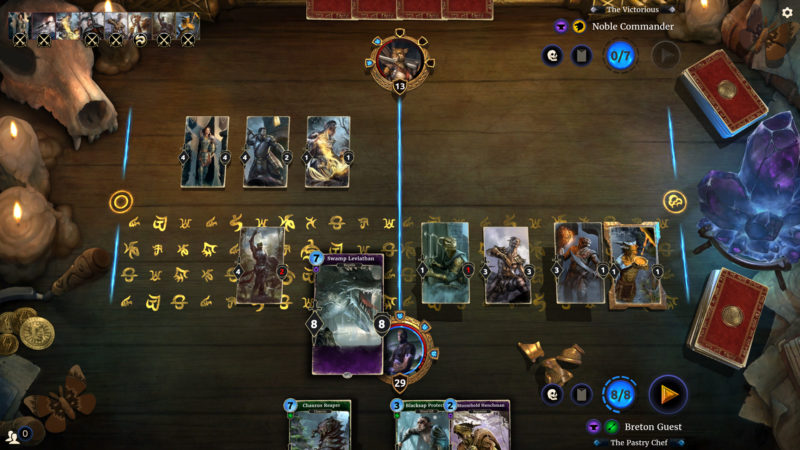 Certain franchises in the video game arena come with a huge variety that contains several plots, stories, and the characters that have grown during the last few decades. How exciting could it be if one of those comes up with its own card game?
The Elder Scrolls franchise has exactly done so with the Elder Scrolls: Legends in a way that users consider it as one of the best TCG's in the market.
Although a few might consider it to be a TCG MOBO as a result of the introduction to the lane system of game, this is actually not the case. The feature just gives a fresh layer of strategy.
Therefore, if players want games like Hearthstone and want to explore the world deep into Elder Scrolls franchise, they are highly recommended to try their hands and luck at playing The Elder Scrolls: Legends.
2. Magic: The Gathering Arena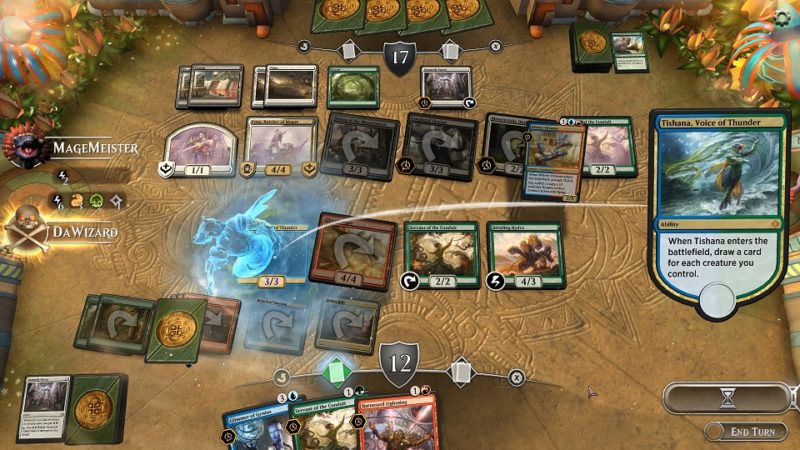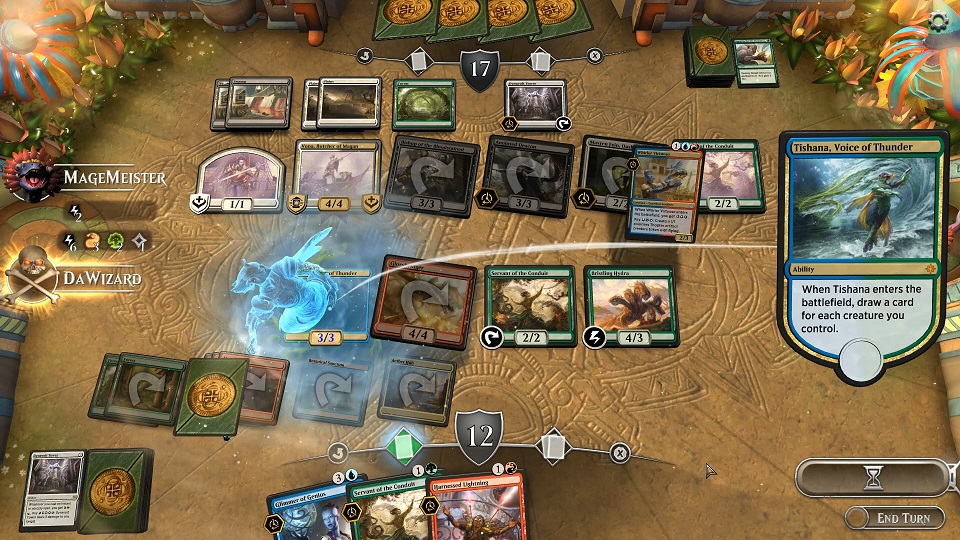 Many players who are into Hearthstone find it very imaginative that sometimes, they couldn't help but wish for a simple yet exciting trading card game instead. This is where Magic: The Gathering comes in.
It's been one of the top performing in the real world card game industry for more than two decades, while MTG Arena serves as a complete tool for virtual deck-builders to get the feeling of the real physical play, or vice versa.
The cards in Arena resemble those on the table, but there is a literal summon for a few creatures in an impressive way.
In comparison with Hearthstone, it is a bit slower as mana sources use up space in a player's deck. Therefore, on some occasions, users will get some pretty unusual draws when they are overwhelmed with the lands.
On the other hand, there are unlimited deck-building possibilities due to the combination of five core mana colors- each with its unique features and playing style, which add extra value to the ways of MTG Arena.
3. Gwent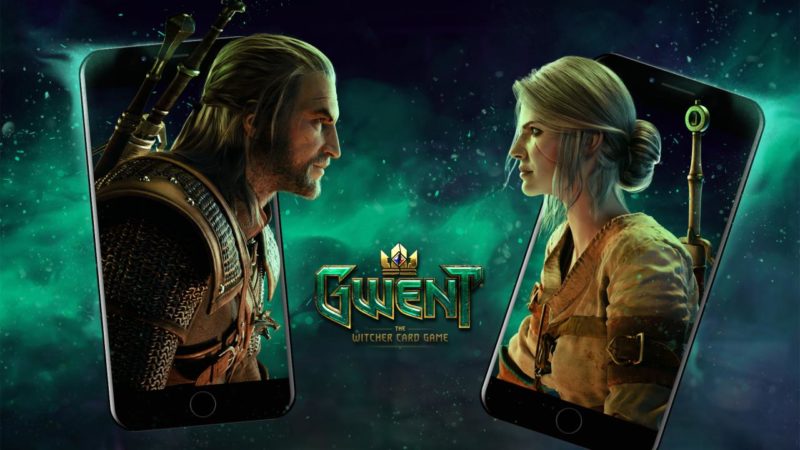 For users, Geralt's country-wide card-slinging in the metagame of Gwent was the best part of the Witcher 3; therefore, CD Projekt developer brilliantly gave it a comprehensive title.
The display in Gwent is unmatched, with splendid card art that looks active due to the smooth animation reinforced by a neat, easy-to-analyze UI.
Gwent's game play holds a distinctive position as every side's cards are played in two individual rows (down from the real mini game's three) that represent their variety of attack, and each match is the best out of three, so users need to devise strategies for the longer version of the game in their minds.
The theme is all pitch-perfect Witcher with five groups building the deck. The strategies for extensive single-player operation features branching dialogue trees and several known faces from the Continent.
If users go for bluffing and cautious planning instead of persistent card draw and minion-to-minion battle, Gwent needs to be right up their alley upfront.
The first expansion of Gwent, Crimson Curse is live now, and it features the vampire Dettlaf and many machine-based monster theme.
4. Thronebreaker: The Witcher Tales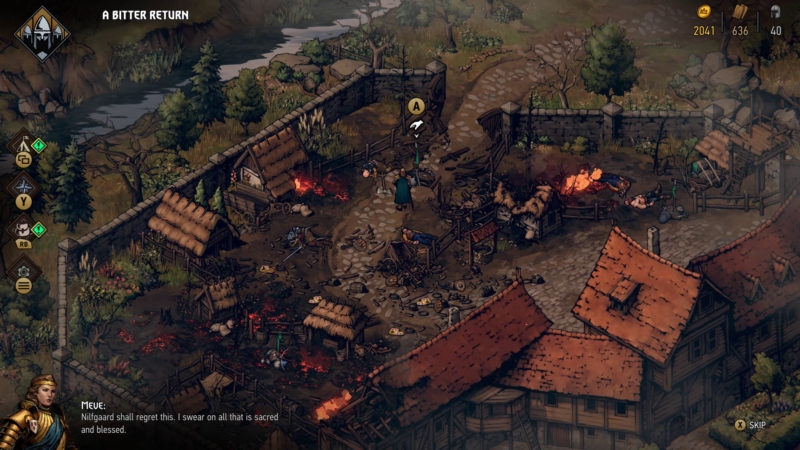 Without any doubt, the best single-player card-game experience is now available in the form of Thronebreaker: The Witcher Tales. The complete RPG with more than 30 hours duration creates the foundation of a sweeping storyline from Gwent by following the Queen Meve as she counters Nilfgaardian attackers who are storming through her kingdom.
Although many combats serve as a strategic positioning of resources similar to Gwent multi-player, there is a multitude of original puzzles integrated throughout the isometric over-world with no same plays as the correct solution is decoded and attributed to the players' own intellect.
When players do not play cards, they invest in Meve's travelling and her connection with her travelling mates who are equipped with the same passion and exciting banter like Geralt's motley crew.
This is all blended together, courtesy of a brilliant performance by an expressive narrator to create Thronebreaker. This is a true example of how much a player can enjoy and explore with solo card games.
5. Fable Fortune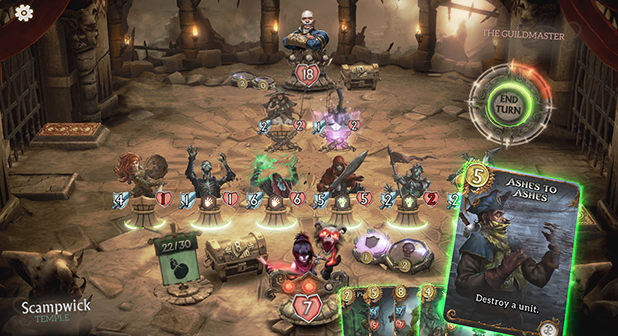 The ever-famous Fable franchise which has created so many followers throughout the world, now gives rise to the Fable Fortune. The new title offers free-to-play digital collectible card games, placed in Fable universe that means everything you like about the classic franchise is available in the new style.
Although the game didn't see much of a smooth beginning during its development phase on February 22, it is eventually made public.
Fable Fortune is the recent addition to the trading card game category. Just like with its predecessors, the game is equipped with the latest technology of gameplay devices, visual effects, and several exciting features.
Therefore, if someone likes Fable franchise and wishes to recollect the childhood fun, they need to check out the official website to explore more about the exciting features of Fable Fortune.
6. Magic Duels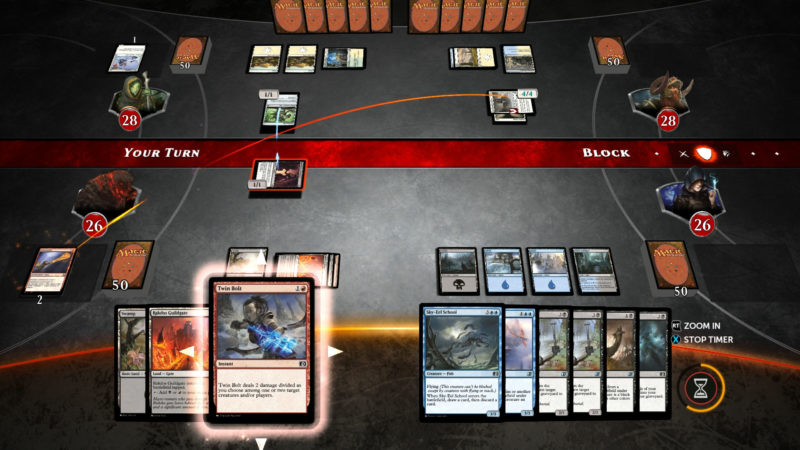 Magic Duels, also known as Magic Duels: Origins, resembles the popular trading card game which is based on Magic: The Gathering. The developers who developed Stainless games also developed this one.
They have the legacy of developing games such Magic: The Gathering-Duels of the Planeswalkers and its complete annual games, which range from 2009-14, and that is the reason why Magic Duel has a same playing pattern, but with the attractive new change.
Magic Duel has a story mode which follows the original story of five of the games' Planeswalkers, enabling players and fans to explore deeper into the Magic: The Gathering universe. Moreover, this is the primary game in the franchise that comes with free of deck construction that allows players to construct their own decks.
Hence, if you are one of those who have been looking for a game like Hearthstone, you should definitely check Magic Duel. Surely, you will not be disappointed.
7. Artifact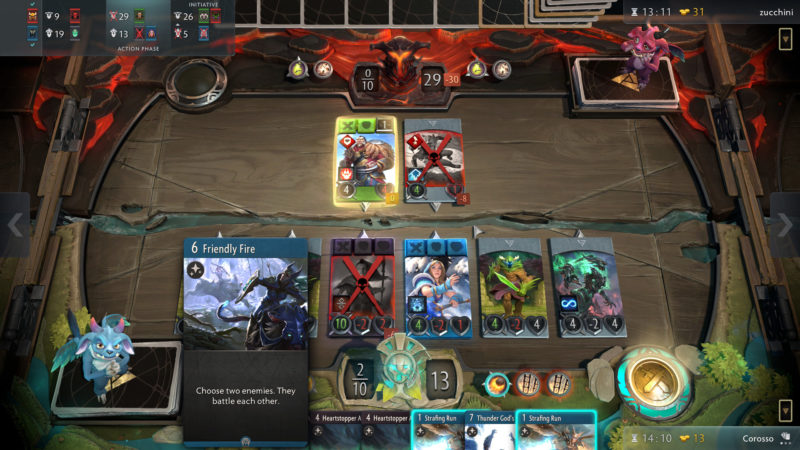 It is the first venture by Valve into the card game genre, which features several heroes, followers, and elements of the legendary team brawler Dota 2. Staying with its source material, Artifact goes on across 3 lanes, which is similar to playing a trio of Hearthstone games simultaneously.
Minions spawn, towers must be knocked down, and heroes out of four distinctive colors duke it away from the lanes. The important thing is the way the players manage their hero.
They may be positioned into different lanes after being killed, and players will be strengthening them with gears that remain with them through their deaths.
In contrast to Hearthstone, players can sell cards through the Steam Community Market. On the other hand, those who do not want to spend money can enjoy the Phantom Draft mode that lets them play free drafts anytime, provided they do not mind if they are short of rewards.
Artifact's community has shrunk sharply since its launch, but its fortunes will change if Valve will put some effort into it. This way, the exciting network will be able to regain its audience and win new players.
8. Eternal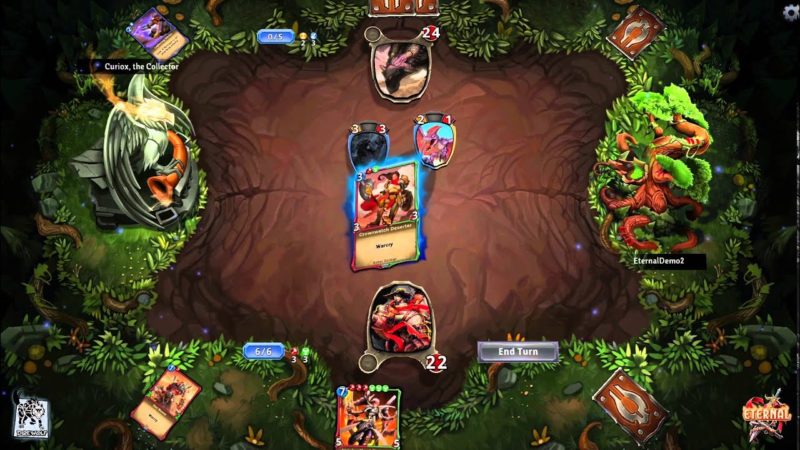 Eternal is a sophisticated version of Hearthstone's presentation with the basics of Magic from a design team that is enriched with pro-music players (which includes Hearthstone caster Brian Kibler).
In the Magic, the mana, players would cast spells using a variety of colors and utilizes space in their deck which is called Sigils rather than Lands. The in-game aesthetics of Eternal are similar to Hearthstone as card art features crisp, bright portraits, dwelling a comprehensive game board.
Also, the game borrows a vivid page from the Magic: Duels from the Planeswalkers playbook by mixing sharp puzzle scenarios that help players master fundamental techniques and train themselves for the kind of puzzling card combination that can lead them to winning the matches.
Hearthstone is one of the most popular games ever created but if you're in the mood to try some other games that offer the same thrill and appeal, you should definitely try these eight fun games like Hearthstone.
---
Related articles:
Top 8 Best 2-Player Board Games
The 10 Best Space Games You Can Play Today
7 Best Army Games You Can Play Today
Games Like Starcraft: Top 10 Alternatives To Check Out