Anywhere you go around the world, the only thing that you will notice in common is the people's love for music.
A lot of young people and adults are getting their hands on different musical instruments and this includes the classic guitar. One game that pictures how guitars work is the Guitar Hero.
Guitar Hero is a video game that has been the pop culture symbol to most people.
When you say rock, one thing that immediately comes into the minds of some people today is the game Guitar Hero. With $100, you can already have your own rock experience inside your home.
Here are 7 games like Guitar Hero that you can play today.
The Guitar Hero phenomenon
Before we dive into the alternatives, here's why Guitar Hero such a phenomenon back then.
Guitar Hero has been a successful venture in the year 2008 with sales reaching $1 billion worldwide. The co-founder of the game, Charles Huang, didn't expect that the game will be able to reach this height of success. He even said that the game was just a "casual game for the masses."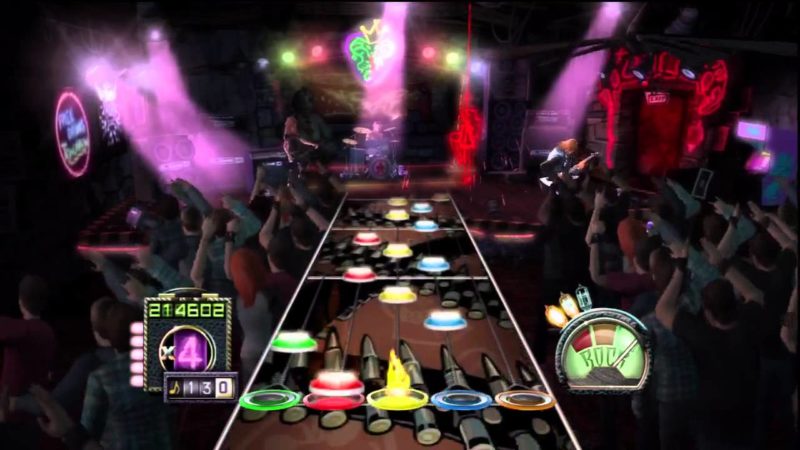 But game fans cannot just accept the game as a casual game; for them, it was a stepping stone to becoming a rock icon and the start of pursuit for musical mastery.
One thing that became part of the game's success is its availability to everyone.
Even if the game uses a guitar-shaped controller that might look lame to other people, users don't even care about it.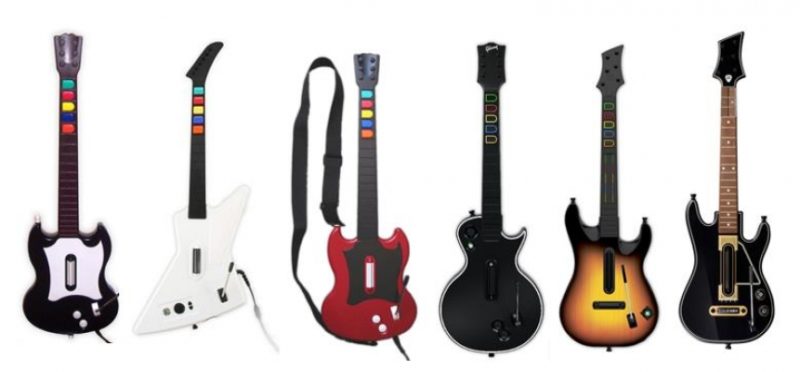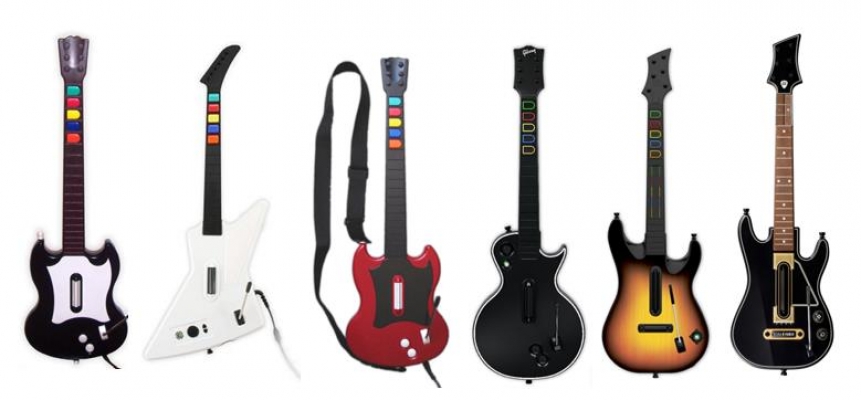 What they care about is the enjoyment that it brings. But just like any other success stories, Guitar Hero also faced a downslope experience.
The downfall of guitar hero started when the game developer, Harmonix, was sold by Viacom and its partner, MTV Games, was shut down.
The sixth installment of the game, Guitar Heroes: Warriors of Rock, didn't live up to expectations which resulted in a $233 million net loss.
The main reason why the sales drastically declined was due to the market oversaturation. The company offered different versions of the game such as Band Hero and DJ Hero. What makes it uninteresting is the fact that each of this version has its own controller.
Other users are now more interested in holding a real guitar. The inspiration that the Guitar Hero brought to its users also led to its downfall. Although there were some several changes to game controls which aimed to make it more interactive, users already preferred learning the real electric guitar.
And since Activision won't be releasing any Guitar Hero titles soon, there are other games like it that are available in the market today. Here's the list of the games like Guitar Hero.
1. Rock Band Series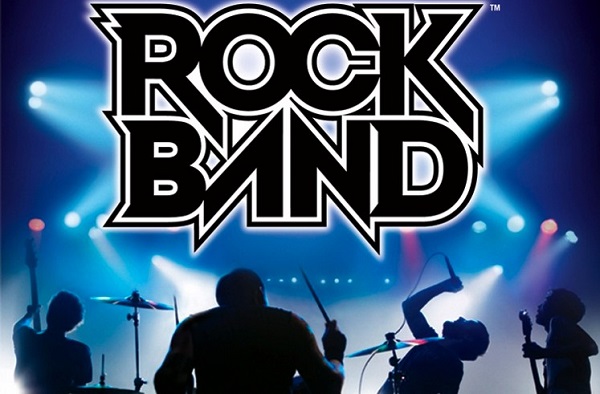 Rock Band Series offers a very similar entertaining experience with Guitar Heroes. The game was developed by Harmonix Music Systems and published by MTV Games and EA.
Instead of playing the guitar alone, you will be teamed up with the other three members and play the song that you like. Rock Band allows players to create their own band and play installed songs.
If you're already tired of playing the song all over again, you can choose to download the song that you want to play. The controllers in this game resemble the actual instrument used by a band. You can even have a microphone with you.
The game developer incorporated famous bands in the later versions of the game such as Green Day: Rock Band and The Beatles: Rock Band.
Lego Rock Band is also one of the game's sequels. The developer also made the game available to everyone by using console controllers such as Xbox 360, PS3 and Wii.
2. Guitar Master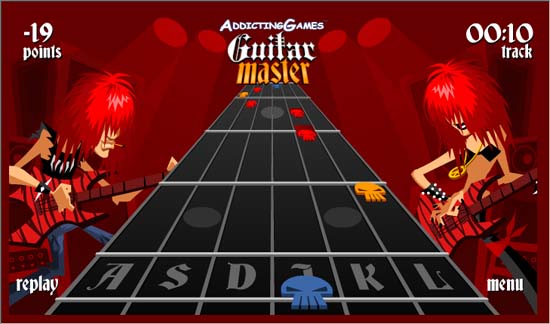 Guitar Master wants its users to be part of what they considered as the greatest show of all times. It has the similarity of Guitar Hero and wants you to be the guitar star as it apparently offers a total guitar riff to the users.
The developers of this game probably learned from Guitar Heroes' mistake of maintaining the use of the controller because they made this game available on your own browser.
You do not need to waste your time installing and downloading contents. You only need your PC monitor and keyboard and you're already ready to rock.
The game is available in solo and in co-op. You can invite your other friend and enjoy rock 'n' rolling together.
There are also challenges that let you get rewards which can be used in unlocking new guitar models, new songs and even bonus tracks.
3. Tap Tap Revenge 4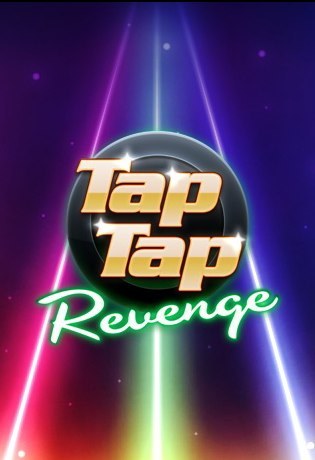 The creators of Tap Tap Revenge 4 genre surely revolutionized the game into a whole new level. Some game offers own controllers, console and PC compatibility but Tap Tap Revenge allows users to enjoy their game using their own iOS and Android devices.
With your own phone, all you need to do to tap the objects that appear on your screen as you play your favorite song of Taio Cruz, Metallica, Lady Gaga, Jason Derulo, Ke$ha, Justin Bieber, Nicki Minaj, Katty Perry and any other artist that you like.
The scoring is based on your tap accuracy. If you want to score a perfect 100, all you need to do is to perfect the timing of your tap.
You can download the game in both Google Play and the Apple App Store. There are 100 tracks available for free and you can play against other online game members.
There are also free tracks and contests available weekly.
4. Super Crazy Guitar Maniac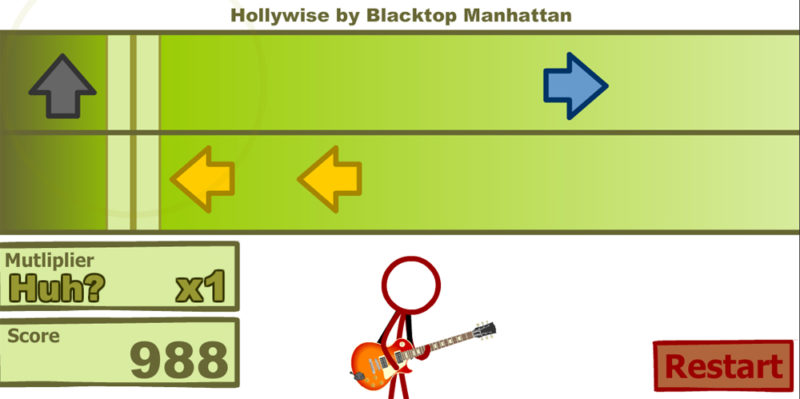 Just like the other Guitar Hero alternatives in this list, Super Crazy Guitar Maniac requires the user's precision and timing in hitting the buttons and is playable on PC.
If your aim is to reach a high score, you need to keep a combo in order to increase your multiplier. For every button that you hit perfectly, you will gain 10 points but 10 points will be deducted from you if you miss a single button.
Always aim of having a high score at the end of every game because this will give you a chance to unlock new content. Be mindful of the buttons appearing on your screen because some of it might require a long press or and few successive taps.
5. Aero Guitar Free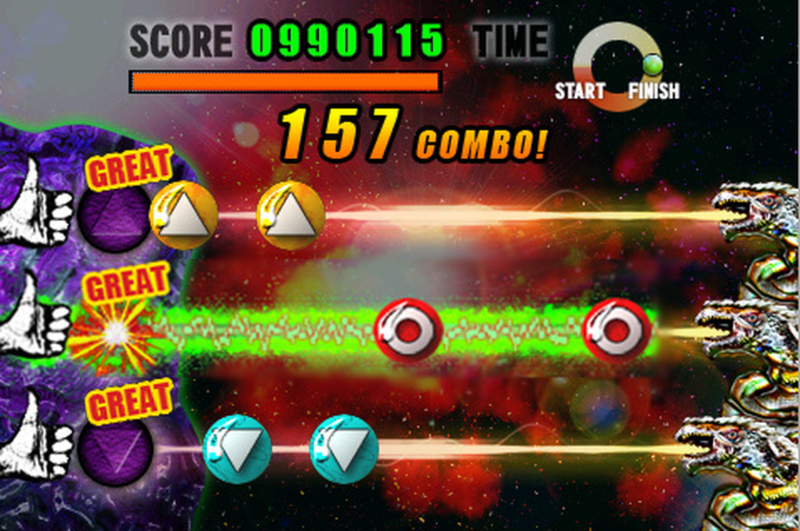 Aero Guitar Free is a mobile game available for iOS device. It is a game where you can earn points by tapping, flicking, and shaking your phone.
The game is quite easy and simple. Users don't need to be pro or musically inclined to perfectly hit the buttons and gain higher scores.
It is also a competitive game because it offers a ranking system where different users can compare their achievement with other players.
There are lots of tracks available in the game and each track offers different difficulty levels. The game is available for both children and adult.
6. Frets on Fire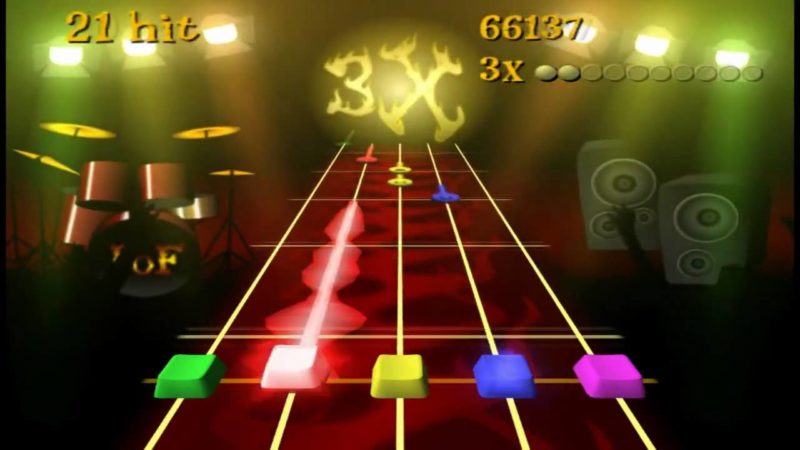 Frets on Fire was developed by Unreal Voodoo and was released in 2006. The objective of this game is similar to other games listed in here, players need to markers that appear on the screen.
The players will be doing this by smashing their keyboard buttons. The more you hit, the more points you gain. Completing the song and achieving higher point multiplier can also increase your score.
The creators made sure that you can enjoy the game even with other controllers, that's why they made it compatible with guitar controllers and joysticks. If you still have your songs from the Guitar Hero game, you can import it and make it available in this game.
There is also a song editor available where you can create your own tunes. The game is available in different platforms such as Windows, Linux, Mac OS X, and FreeBSD.
7. AudioSurf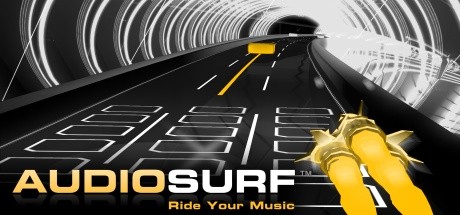 AudioSurf is a puzzle racer where your ride will be based on your own music. You will be the one to choose your desired track and this track will be the one that will dictate the speed, shape, and mood of your ride.
You can earn points when you gather together blocks with the same hue. The music that you will choose will play a vital role because the blocks that you intend to collect will be in sync with your music and a more complicated fast-beat music will make it more difficult for you to earn a point.
The game is currently available in steam and is playable online. It will only cost you $10 to gain full access to the game.
In a nutshell
There are indeed a lot of other games that can be an alternative to Guitar Hero. These alternatives are already available in different platforms such as mobile, PC, and Console.
So, if you're done listening with the songs of Bon Jovi, Willie Nelson, Coldplay, Joe Satriani, Sting, and Ozzy Osbourne, prepare yourself for a better rock 'n' roll experience and choose your own preferred game from the list above.
This article was written by a freelance writer.
---
Related articles:
Games Like Team Fortress 2: Seven Alternatives To Try
Best Games Like Halo 5: Top 13 Alternatives To Check Out
Games like Dynasty Warriors: Five Alternatives To Check Out
Games Like Faster Than Light: 12 Alternatives To Check Out
Top 10 Best Dota 2 Heroes For Beginners