Days Gone is the latest open world game featuring freakers (zombies) developed by Bend Studios.
It's also a Playstation Exclusive and was hyped up many months before its actual release.
The game turned out to be really interesting and captivating, despite the initial bad reviews, as reviewers may have gotten the early game filled with bugs.
Days Gone features Deacon as the protagonist and he rides with his friend Boozer as they try to survive.
If you've finished playing this game, here are some other games like Days Gone you can try.
1. Dying Light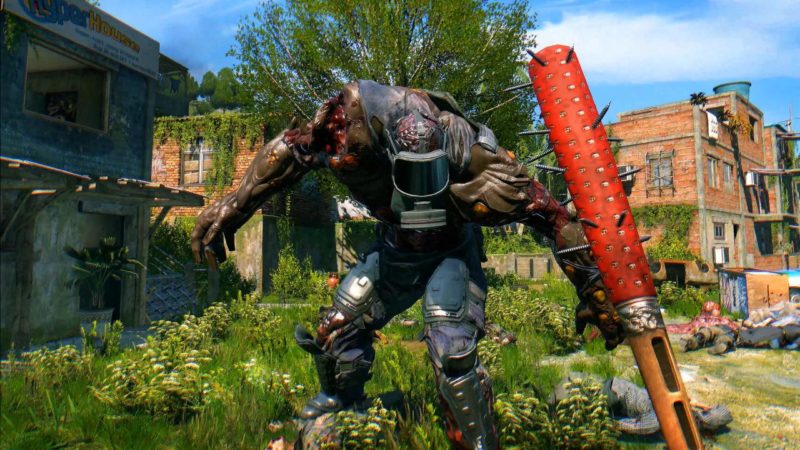 First on the list is Dying Light, which is also a game filled with zombies. The whole objective of the game is to survive in a city filled with zombies.
Similar to Days Gone, Dying Light allows you to move around in the city and have this 'open world' experience. One thing Dying Light is known for is the parkour skills. Your character can actually use parkour to move around buildings and escape getting mauled by zombies, which is not common in other games.
Dying Light also has an interesting day and night cycle, where you'll probably have to survive during the night. Day time is much longer and you're mostly hunting the zombies. When night falls (which is much shorter), you'll be the hunted instead.
This game also allows you to play with others, up to 4 players in total. This co-op mode is available for the story campaign. If you love zombie themed games, why not try out Dying Light as an alternative to Days Gone?
There's also a new Dying Light 2 coming out next year in 2020.
2. The Last of Us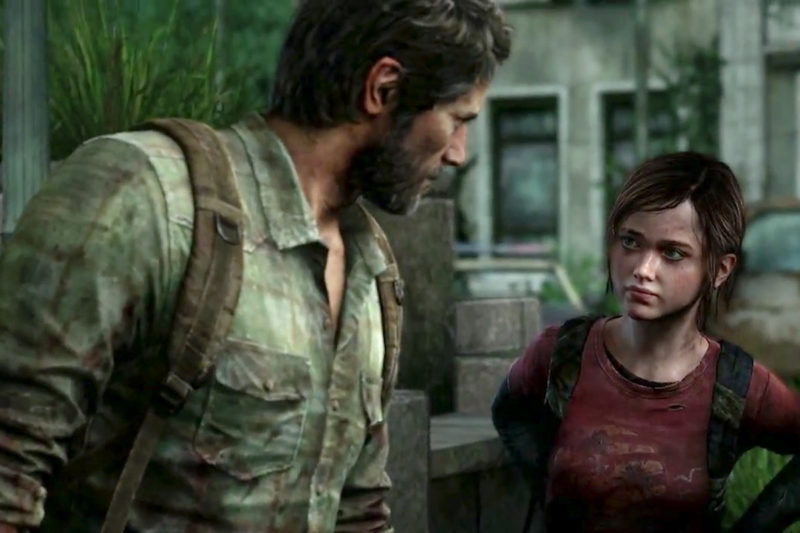 The Last of Us is one of the best games ever created and the remastered version only serves it justice. This game may not be open world, but its story is more than enough to keep you captivated.
You play as Joel, and your aim is to transport Ellie, a young girl who apparently is a cure to this whole 'zombie' thing. While trying to transport her to the relevant authorities, you'll face all kinds of challenges, whether human or not.
This game also forces you to be frugal with your ammunition as you'll always run out of them. Stealth is another key feature in The Last of Us that ensures your survival.
If you haven't played this game before, you have to. Especially if you love games with this kind of post-apocalyptic / zombie theme.
Also, you may want to play the sequel 'The Last of Us 2' that is coming out next year (2020).
3. Far Cry: New Dawn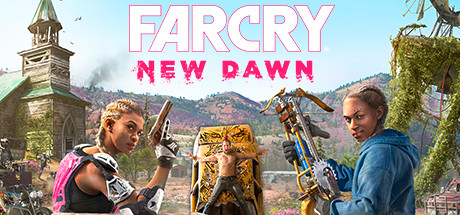 Far Cry: New Dawn is a sequel to the popular Far Cry 5.
New Dawn is much shorter as far as the story is concerned if compared to Far Cry 5 (and cheaper) but it's a game by itself. Even if you haven't played the prequel, you can still play this game.
New Dawn may not have any zombies in the game, but the gameplay is pretty similar. It's open world and you get to drive vehicles around the area. Just like Days Gone, you'll get ambushed by the villains, i.e. the Highwaymen, from time to time.
In this game, you play as a male protagonist and your aim is to stop the Highwaymen led by two twin sisters. The sisters are mainly the villains in the game, apart from maybe one or two other villains.
As far as the map and gameplay are concerned, it's quite similar to Days Gone (apart from zombies) and you may like it.
4. Metro Exodus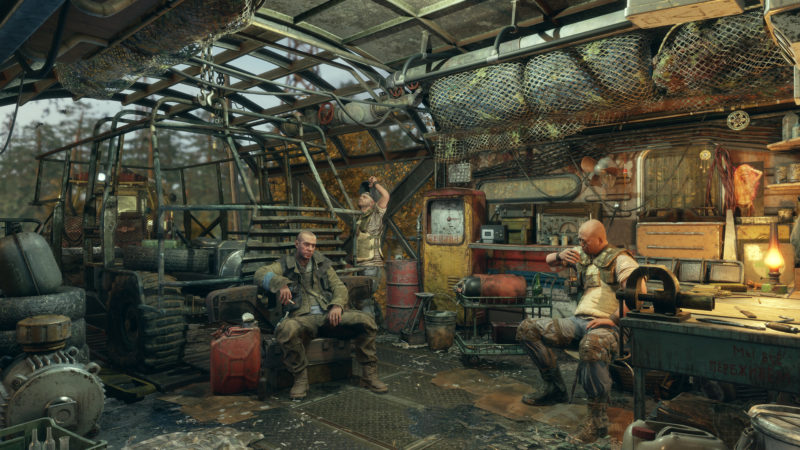 Next on this list of top alternatives to Days Gone is none other than Metro Exodus. This game is set in the future as well, where only a few thousand survived a nuclear war in Moscow. Similar to Days Gone, there are some paranormal things in the game, especially mutated beasts.
Also, this is a first-person shooter game and you play as Artyom. You will lead a group of Spartan Rangers through post-apocalyptic Russia and pretty much survive the horrors of the terrain.
Unlike Days Gone, it's not an open world game but it's heavily story-driven. That being said, the map is big enough for you to roam around a bit in the story. Additionally, your decisions during the game will affect your comrades. Whether they die or live may depend on you.
5. State of Decay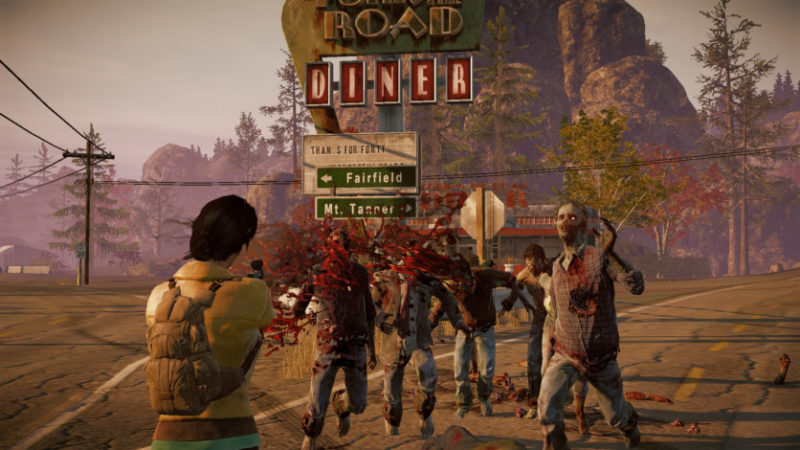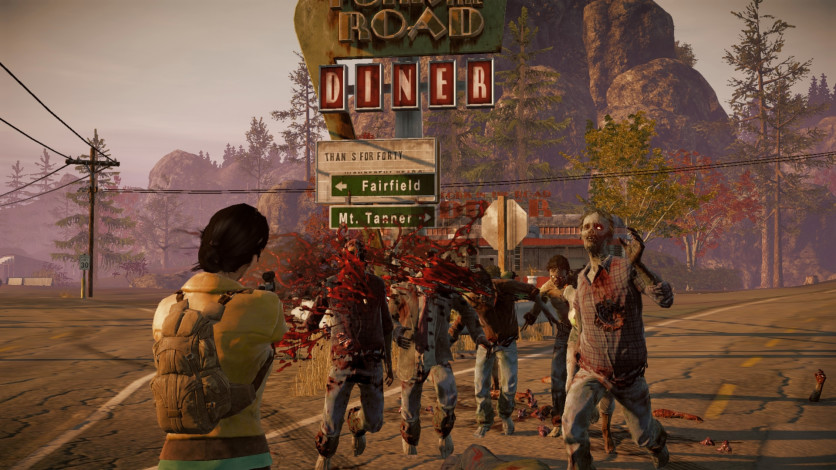 Last but not least is State of Decay which was released in 2013. This is also a survival horror game like Days Gone. You'll play in a third-person view and the main aim is to lead a small group of survivors to, well, survive.
In this game, you need to build a base and add facilities like sleeping areas, kitchens, medical bays and so on. Furthermore, you'll have to scavenge for all kinds of materials and resources like ammo, medicine and food.
One great thing about State of Decay is that there are over 100 weapons you can find throughout the entire story. Some can be scavenged and some needs to be crafted.
This will all come in handy when it comes to killing zombies (which can always respawn).
You can also check out State of Decay 2 which is the sequel to this popular hit.
In a nutshell
In short, there are plenty of great survival horror games to play if you've already finished the main story of Days Gone.
This list is not exhaustive at all, and there are other games (some upcoming) that may interest you.
---
Related articles:
How To Get And Plant Tomato Seeds: Dragon Quest Builders 2
The Best Palico Gadgets In Monster Hunter: World
Furrowfield Walkthrough And Guide: Dragon Quest Builders 2
Best Games Like Rust: Seven Alternatives To Check Out
Top 10 Best RPG Horror Games Of All Time
Best Multiplayer Horror Games – 8 Different Games To Check Out Today