From The Ground Up is a main mission that comes after Children of the Vault in Borderlands 3.
Your task is to recover the long-lost Vault Map.
Here's a walkthrough of From The Ground Up in Borderlands 3.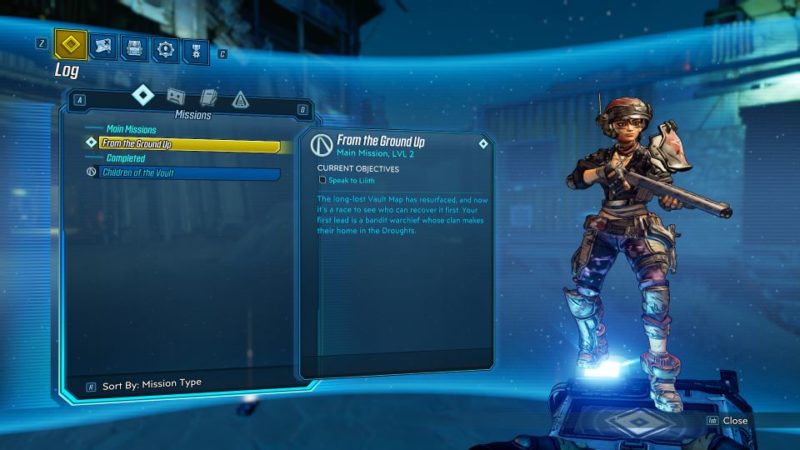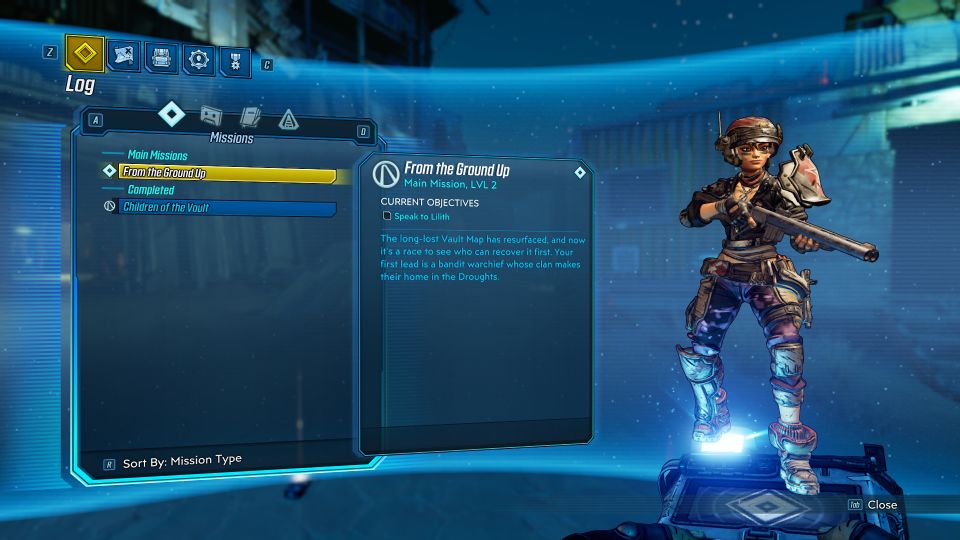 Secure propaganda center
Lilith will ask you to equip your grenade mod.
Once you're done (or not), speak to her. The enemies will attack the propaganda center.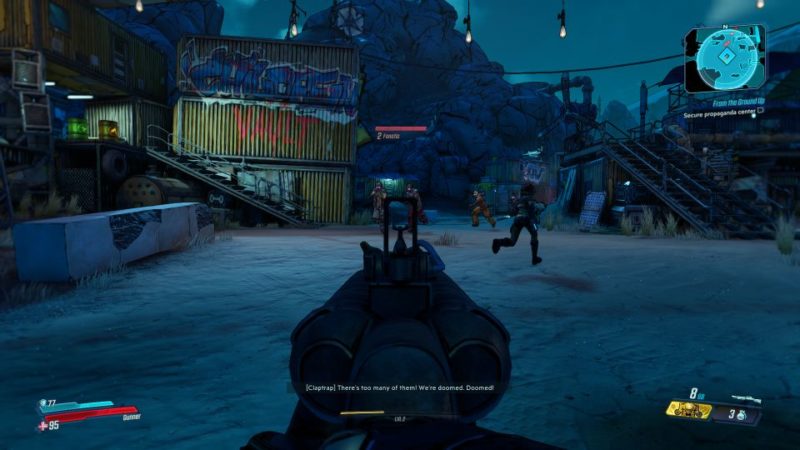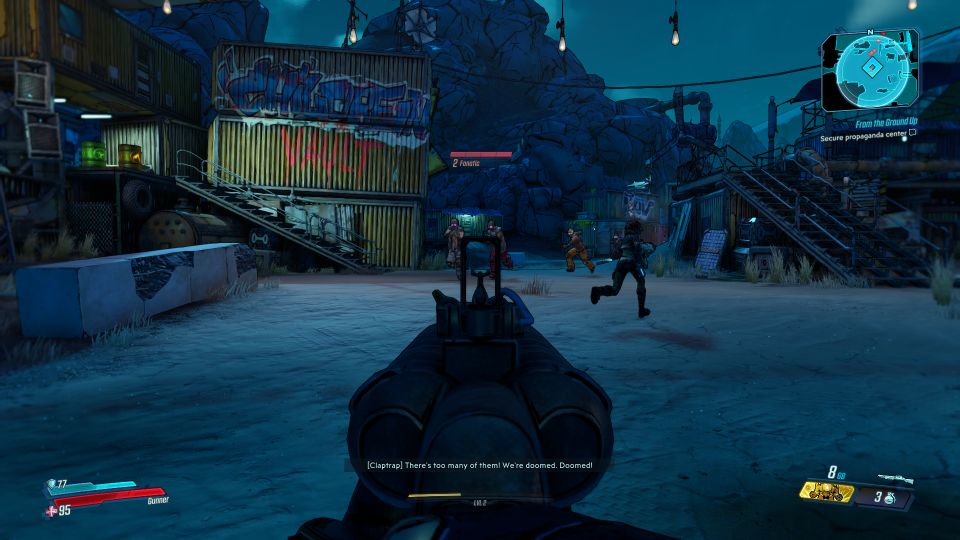 Follow Lilith
After securing the area, follow Lilith. She'll open the gate with her Siren powers.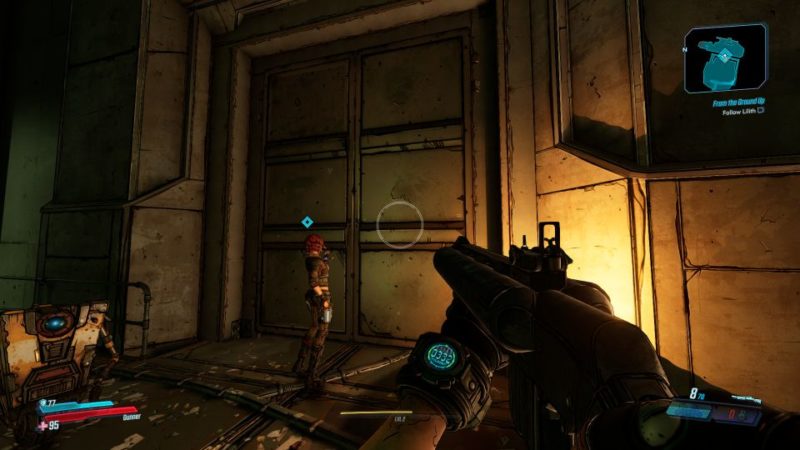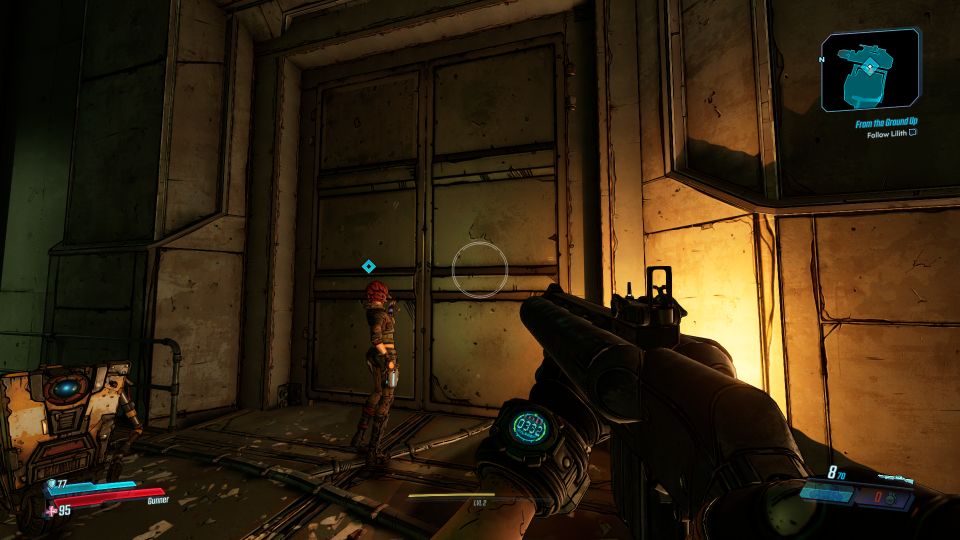 Find Sun Smasher chief
The main task now is to find Sun Smasher chief.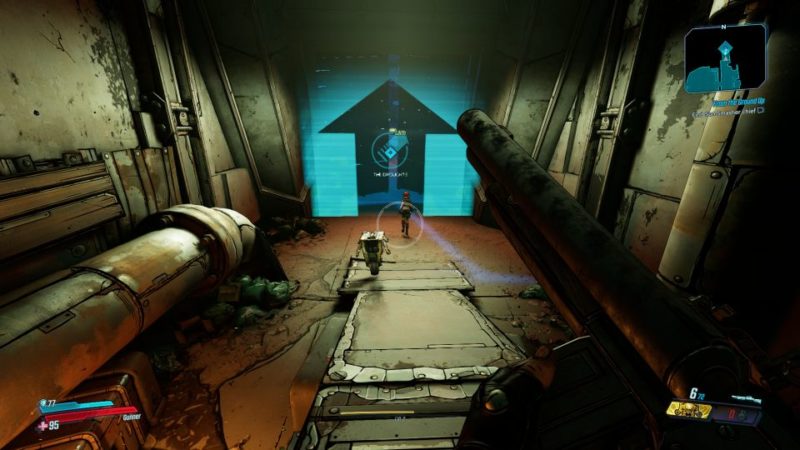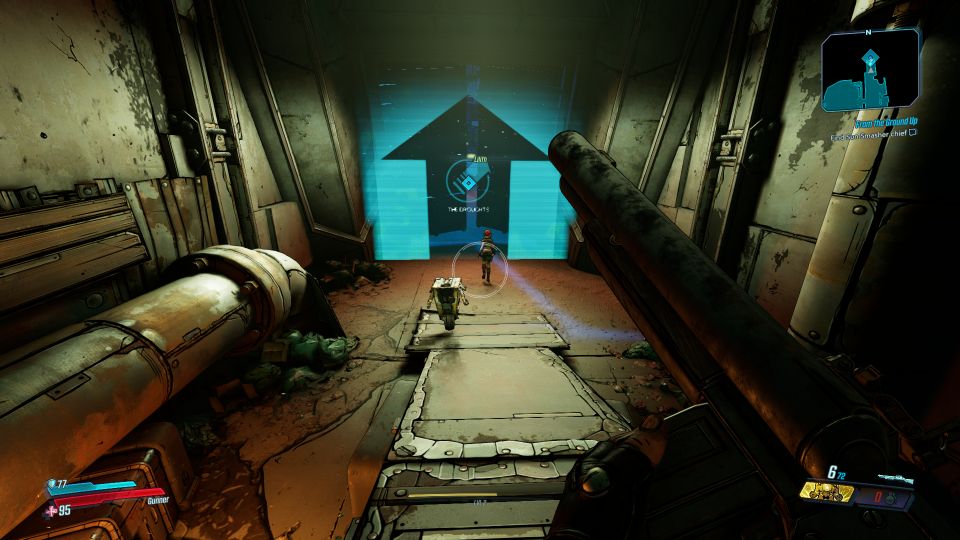 The location is shown in the map below, marked by the mission symbol.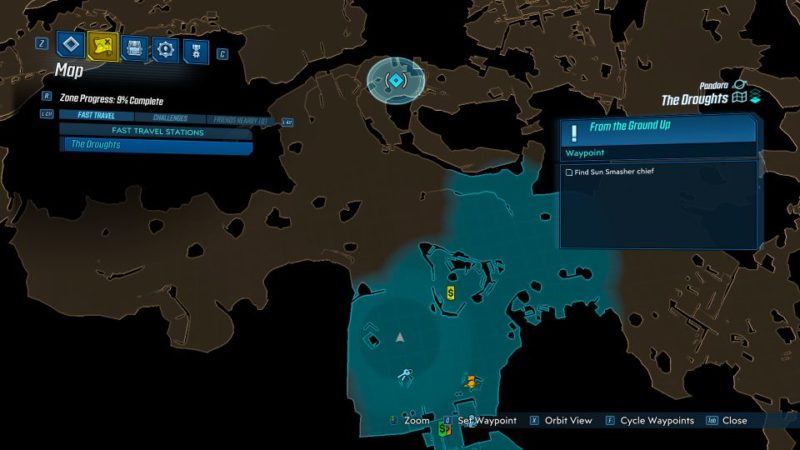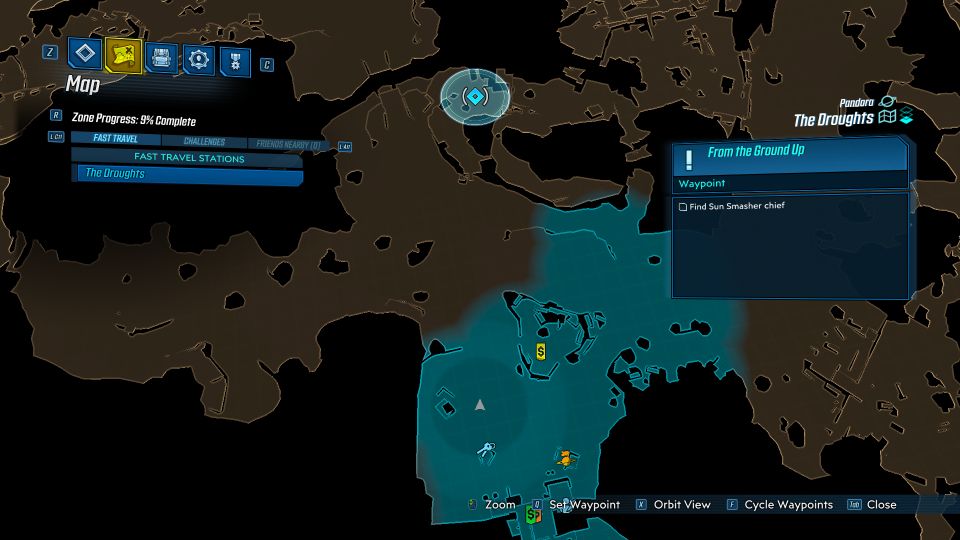 As you get there, you'll meet plenty of enemies at the base.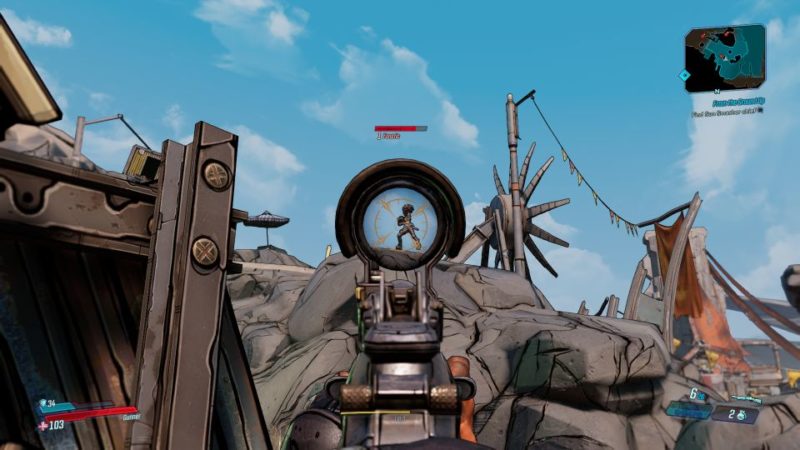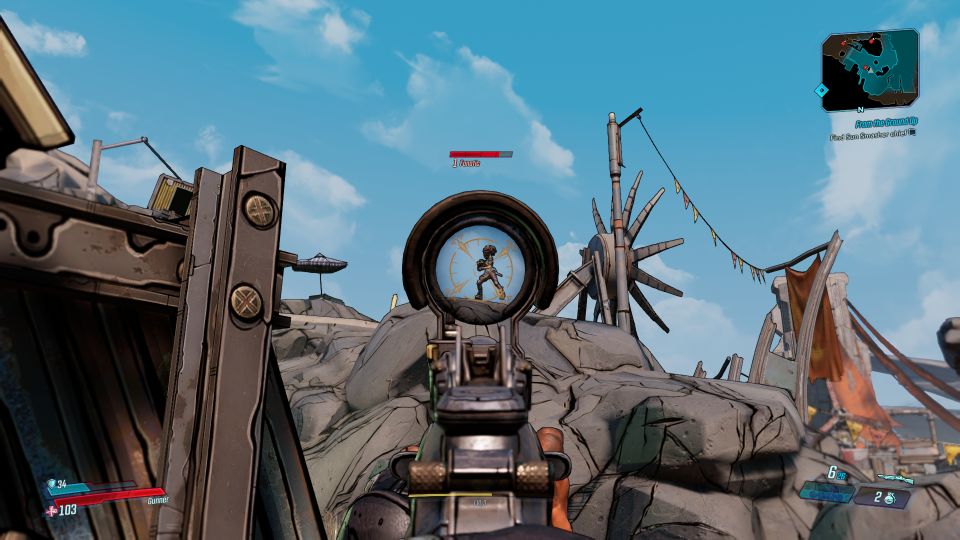 As usual, just fire until they're all dead.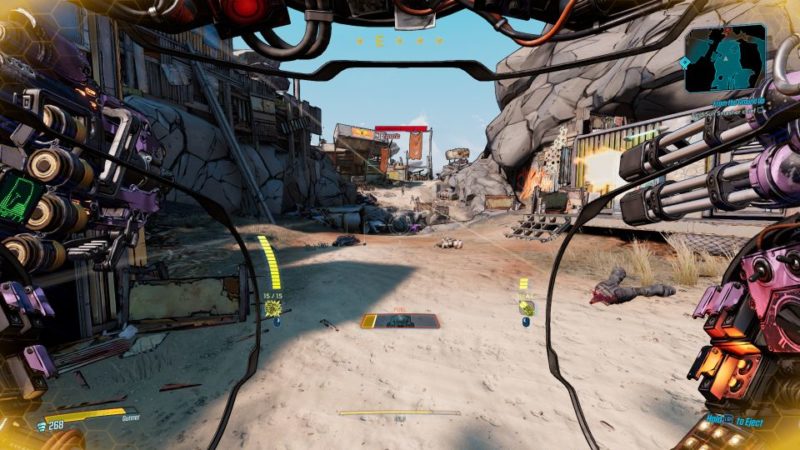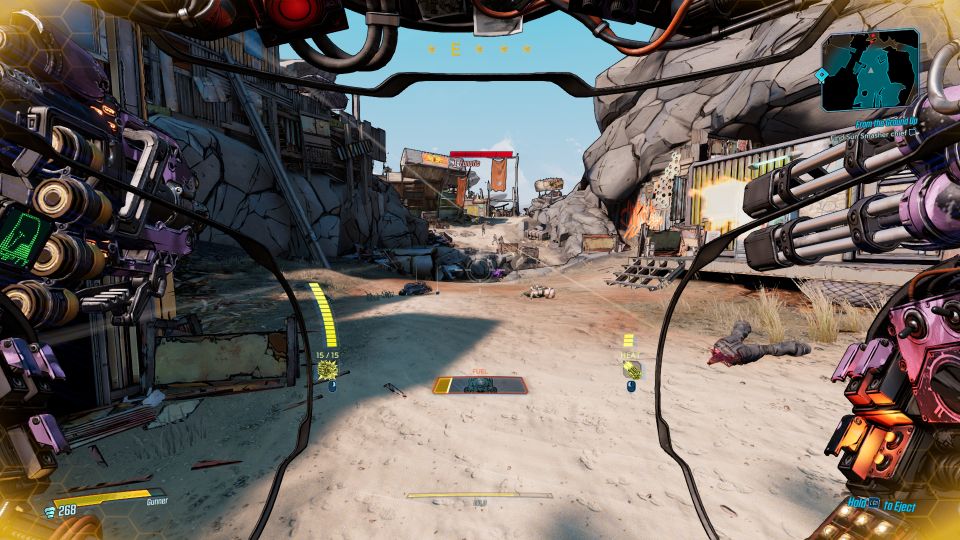 Remember to open chests to restock on bullets and maybe get new guns.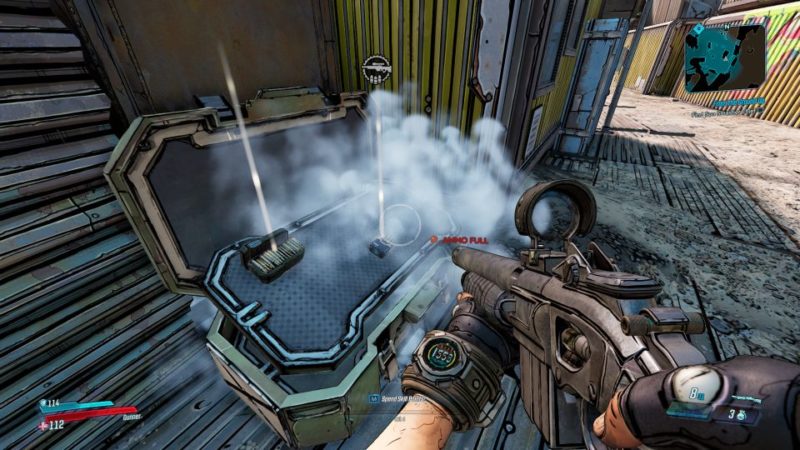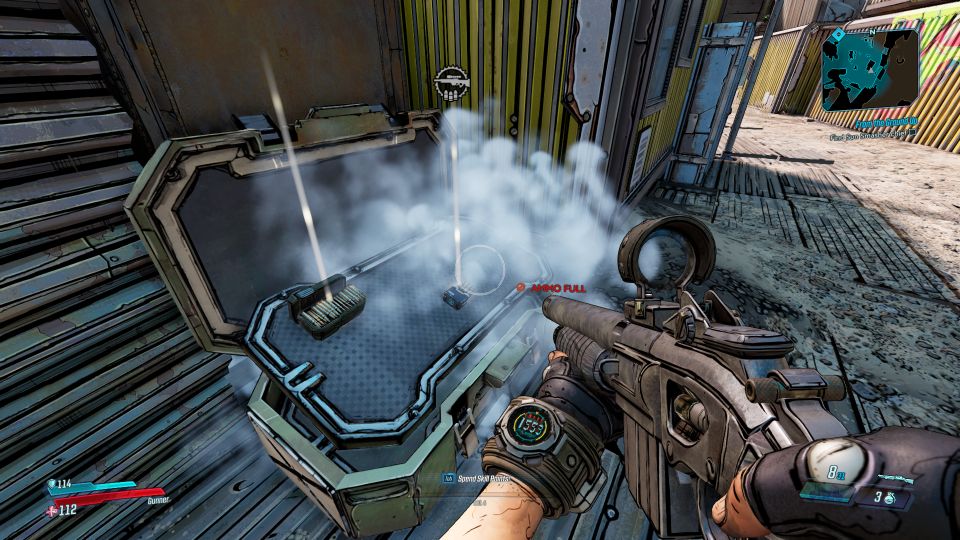 Keep going all the way until you see the entrance with the sun symbol (image below).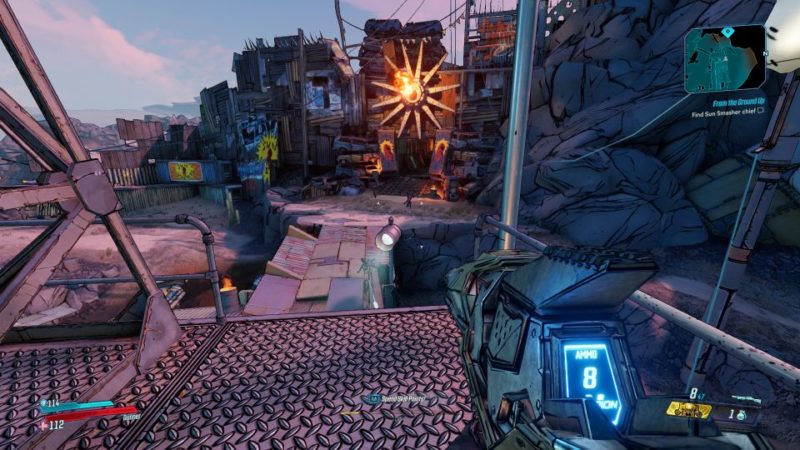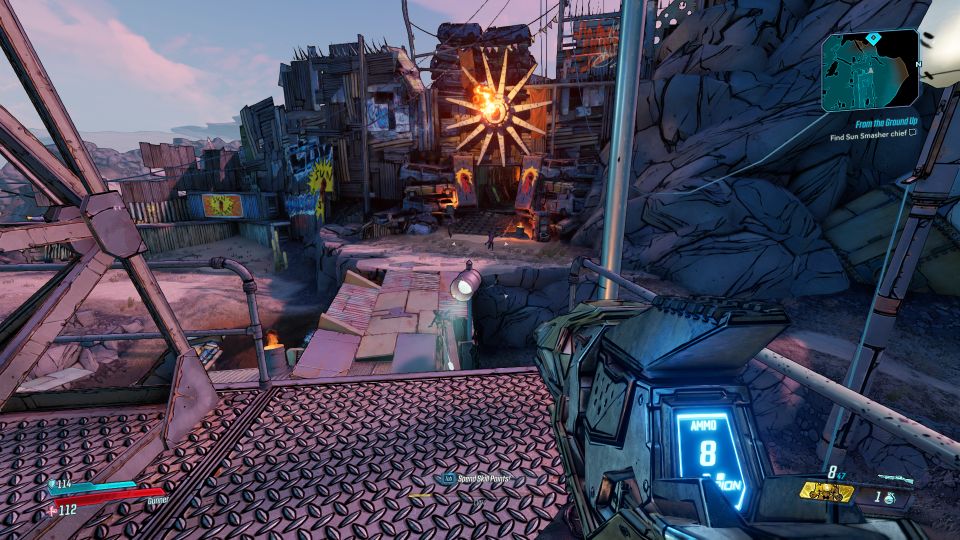 Find Vaughn
Enter the Sun building and you'll find Vaughn inside.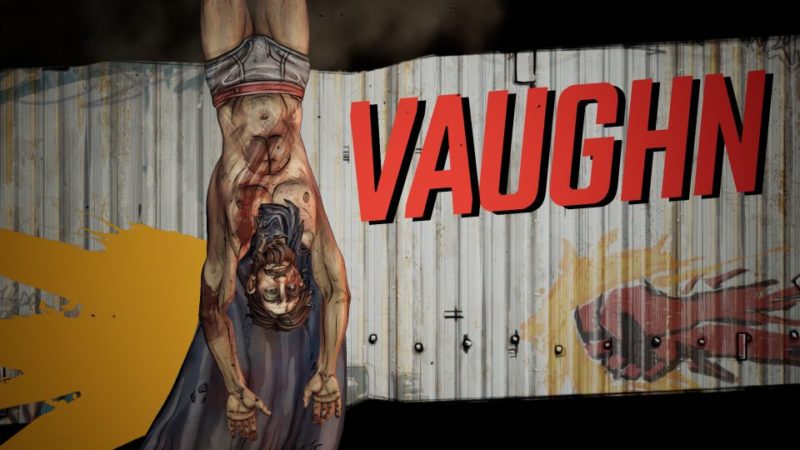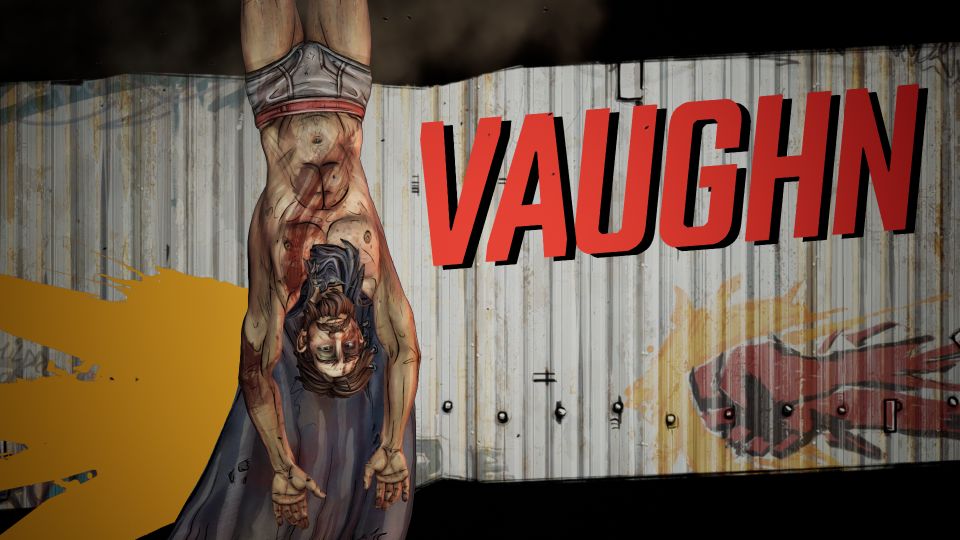 Shoot him down from the chains.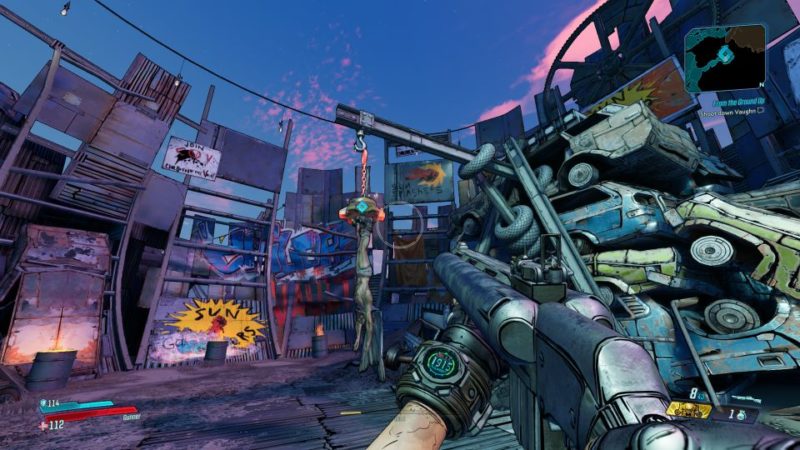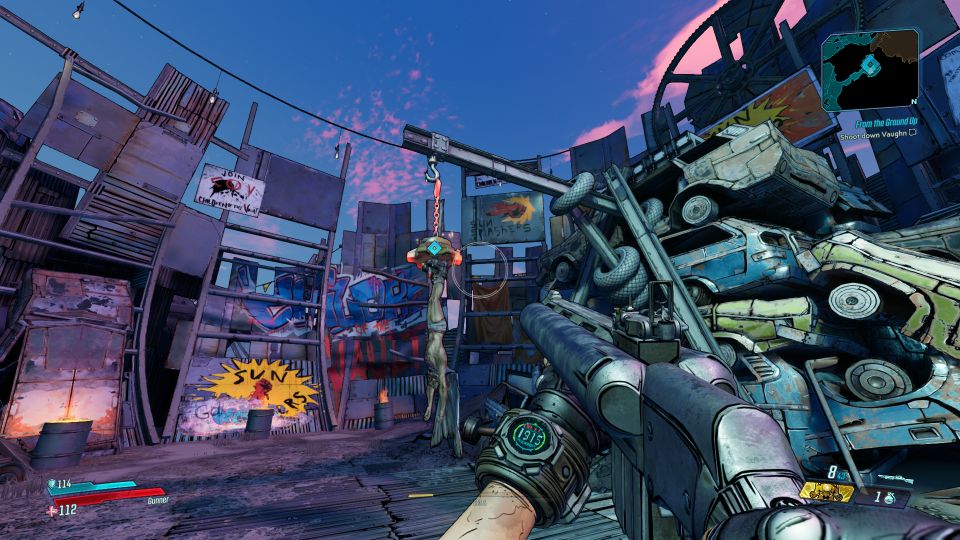 Follow Vaughn
Next, just follow him out of the place.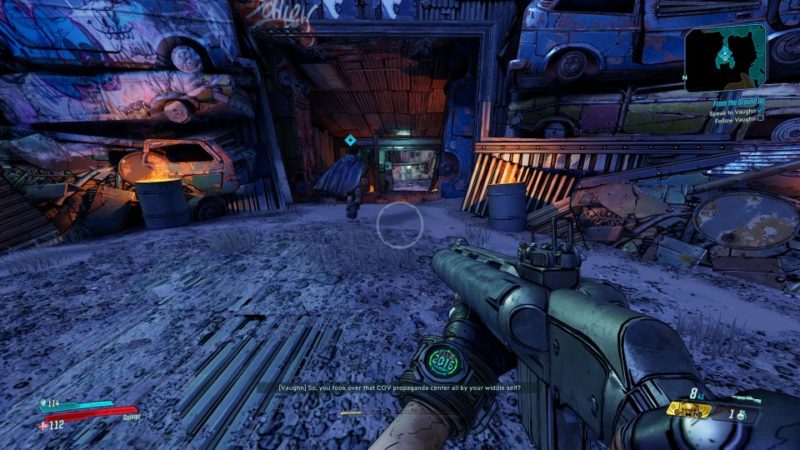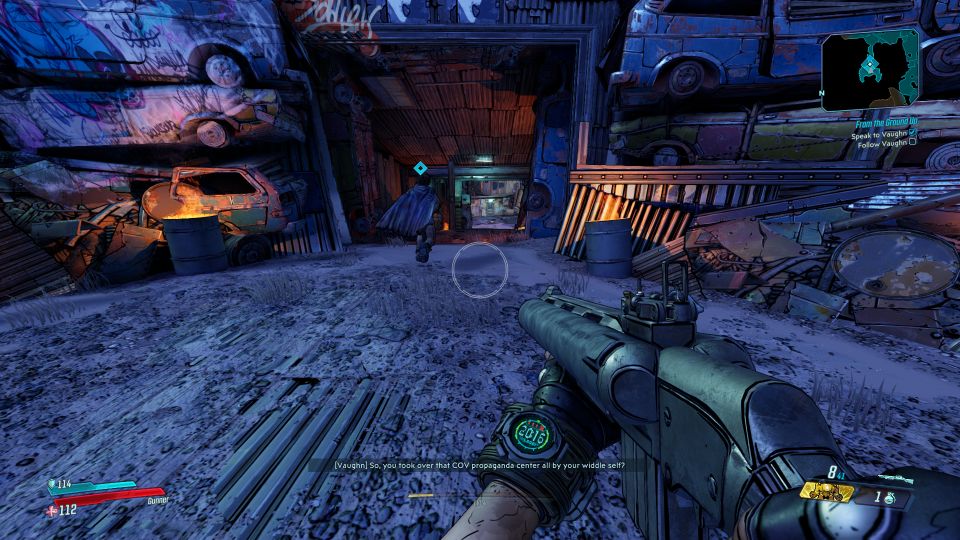 Clear the skags
As Vaughn is not armed, you have to clear the skags yourself.
They're at the bottom. The real difficulty is killing the Badass Shock Skag which generates electric powers.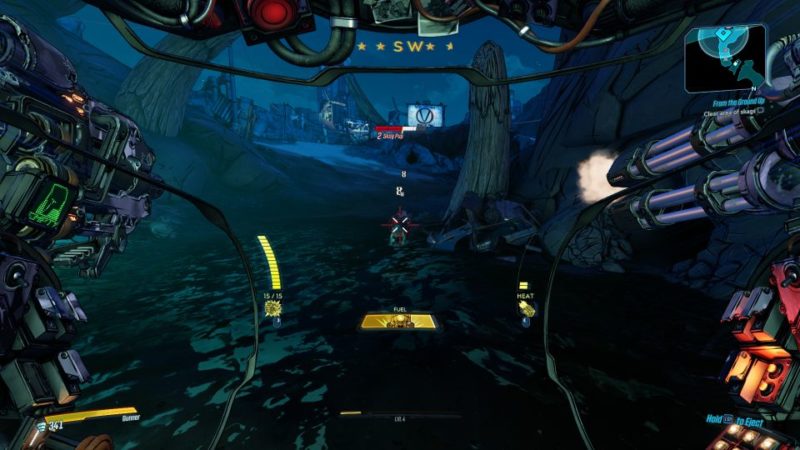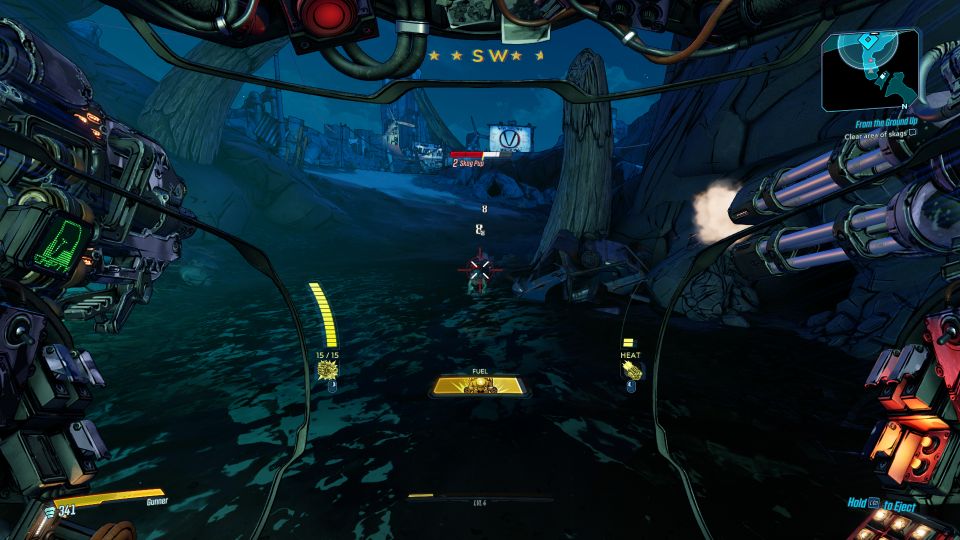 Escort Vaughn to Lilith
Next, follow Vaughn to Lilith at the former propaganda center.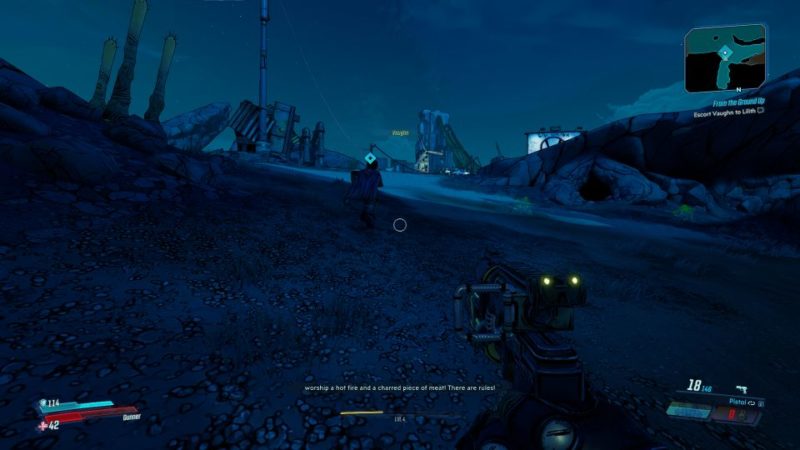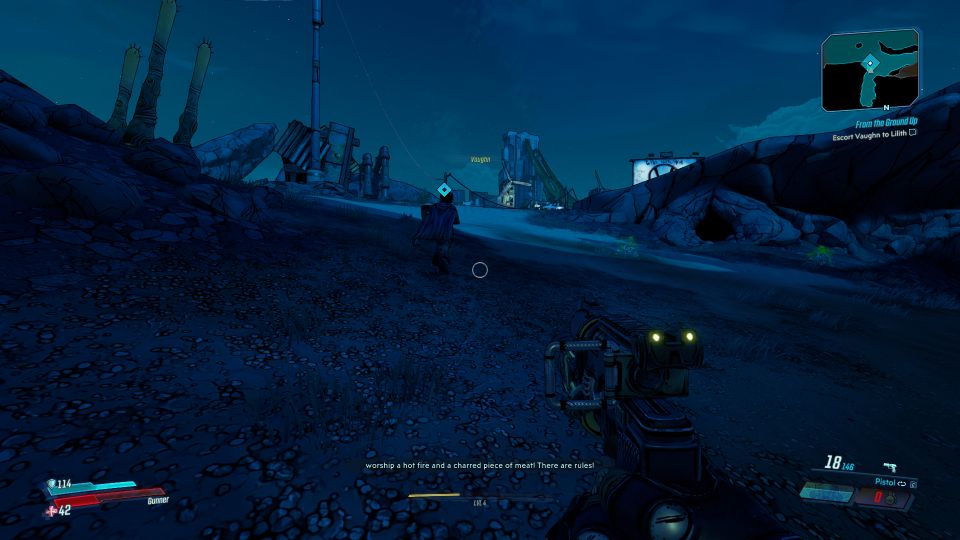 The mission completes when you talk to Lilith at the home base.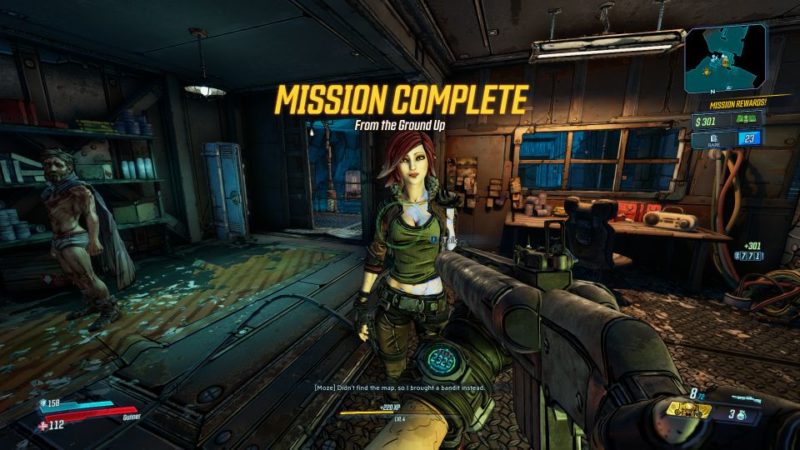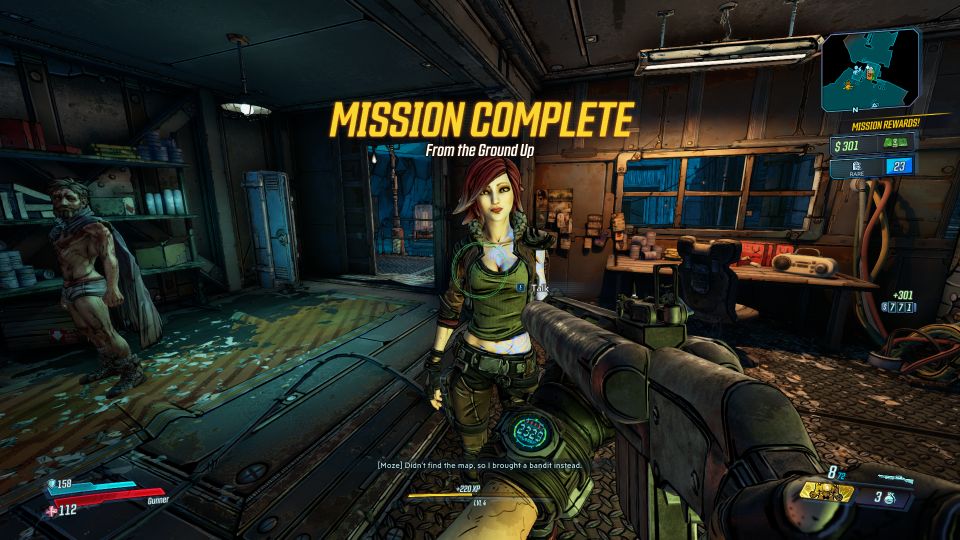 ---
Related articles:
Cult Following: Borderlands 3 Walkthrough And Guide
Powerful Connections: Borderlands 3 Walkthrough And Guide
Top 10 Best Weapons In Borderlands 2
Top Games Like Borderlands – 10 Alternatives To Check Out