Friendly Fire is a main story mission in Tom Clancy's Ghost Recon: Breakpoint.
Your task is to find Puri at the Skell Technology head office and assist Fox.
Here's a walkthrough of Friendly Fire in Ghost Recon Breakpoint.
Recommended gear score: 50 and above.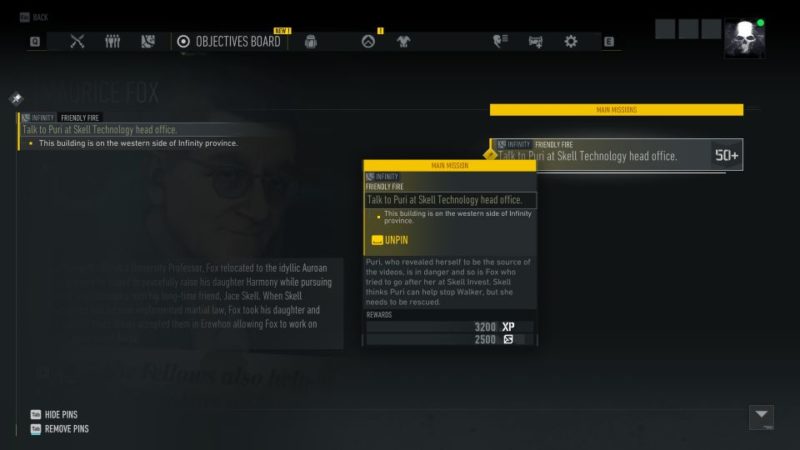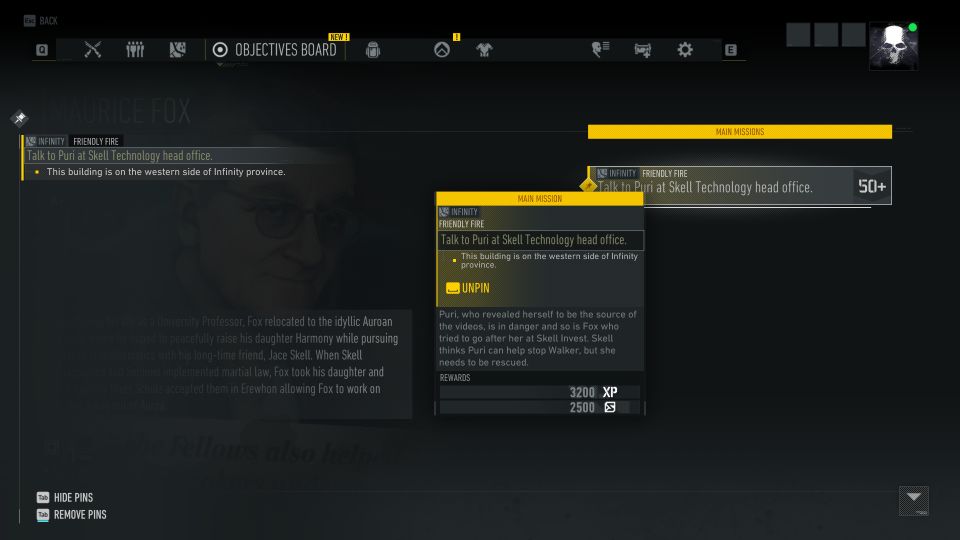 Head to Skell Technology head office
Your first objective is to go to the head office to find them.
It's located within the Infinity province, at the western border.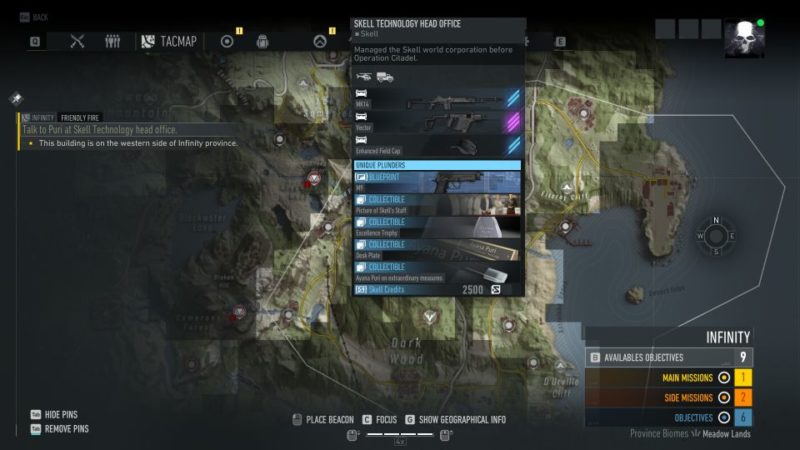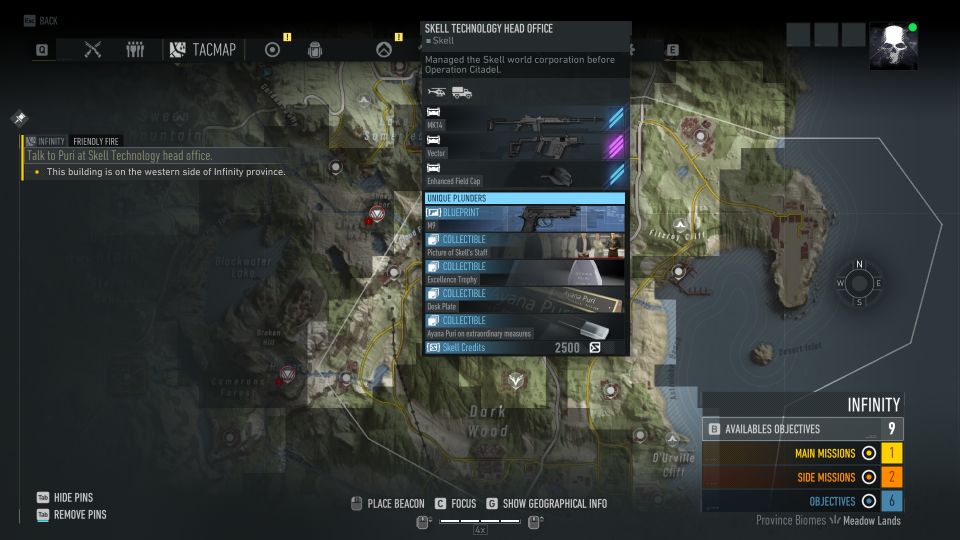 You can sneak in the office from the hill above. There'll be Sentinels in the area.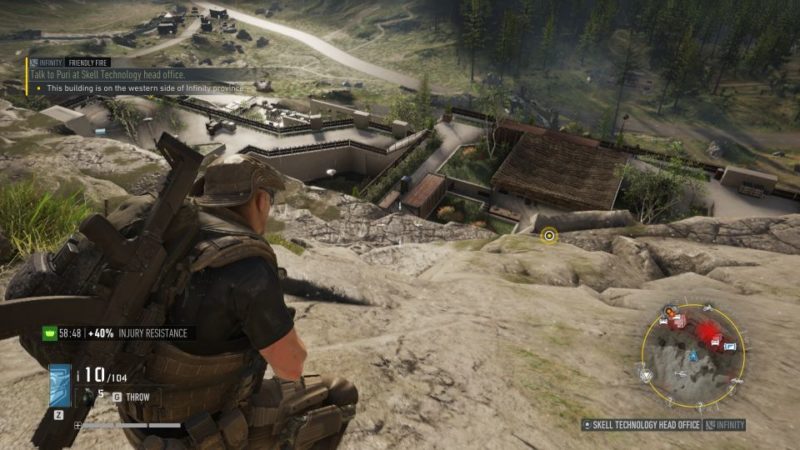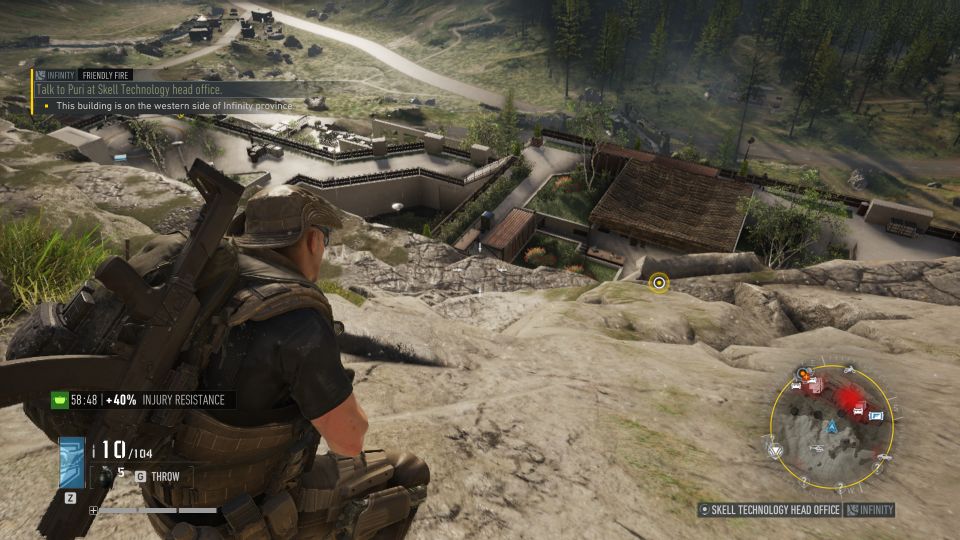 Locate Puri's office
You will find Puri's office in one of the lower levels.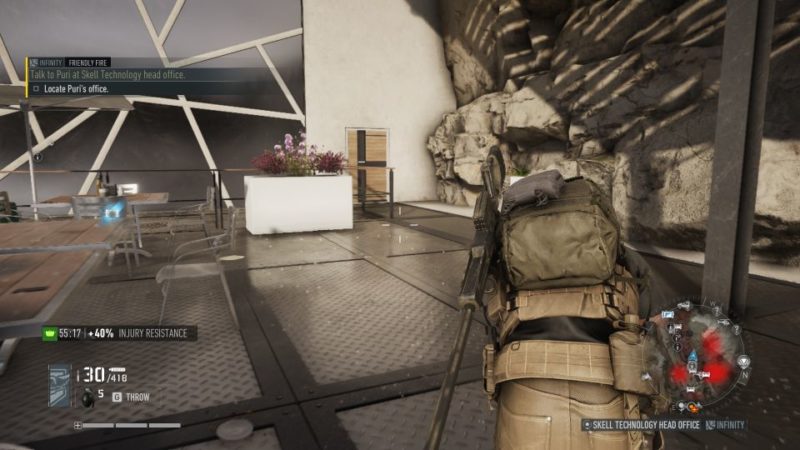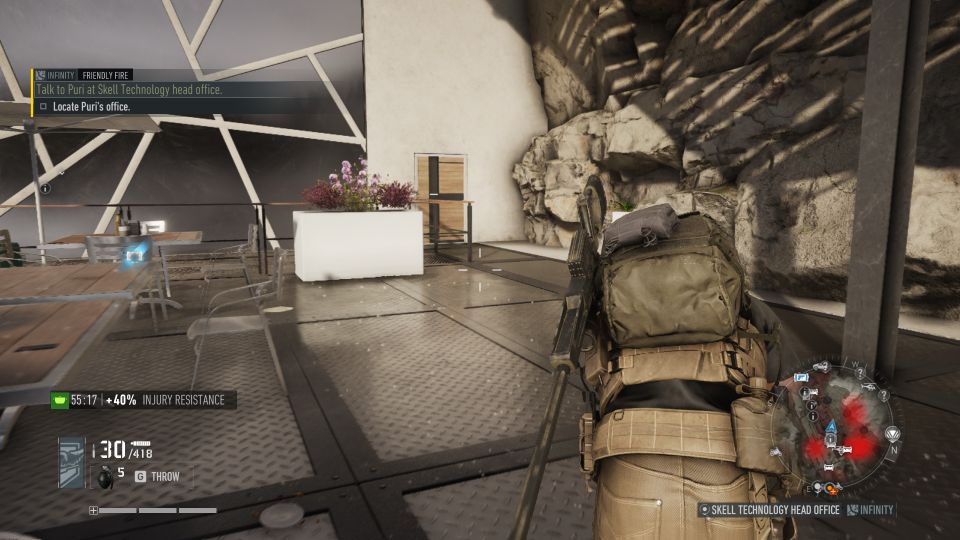 Gather intel from Sentinels wherever possible.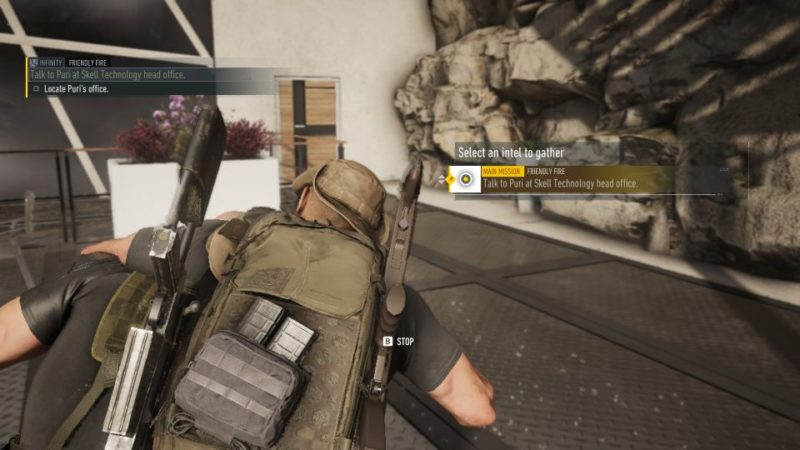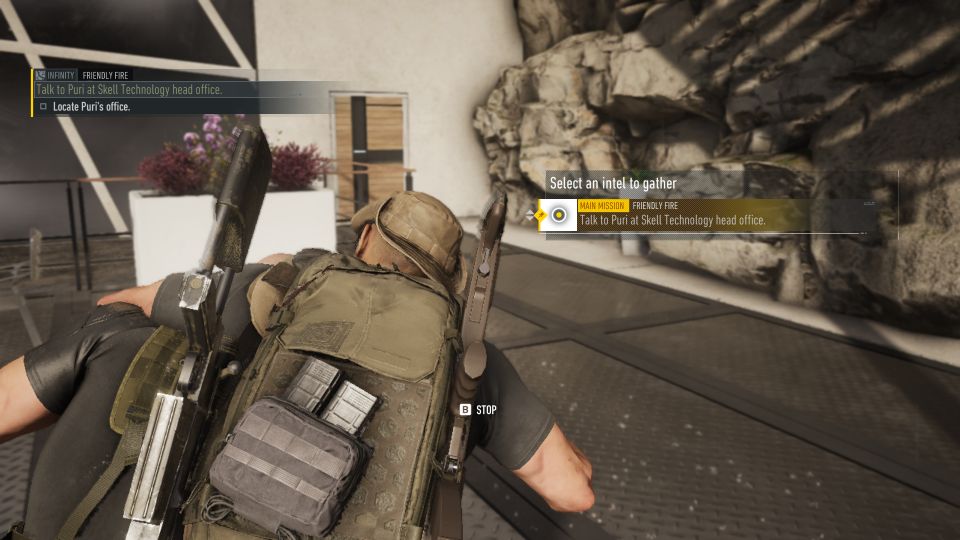 You can also get intel from civilians near Puri's office.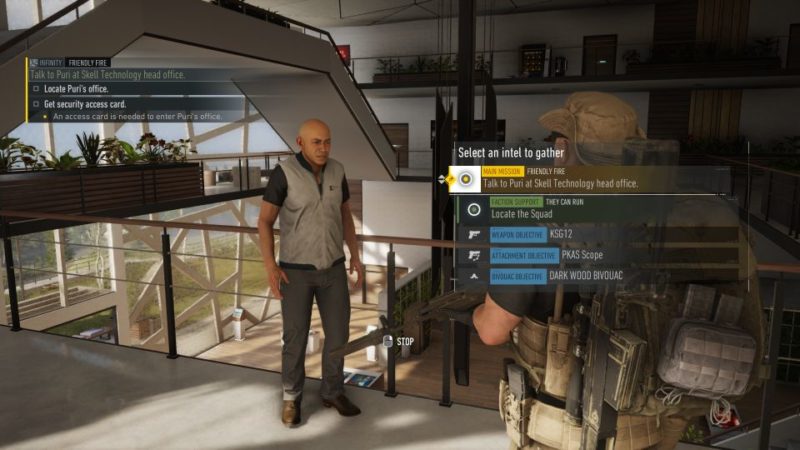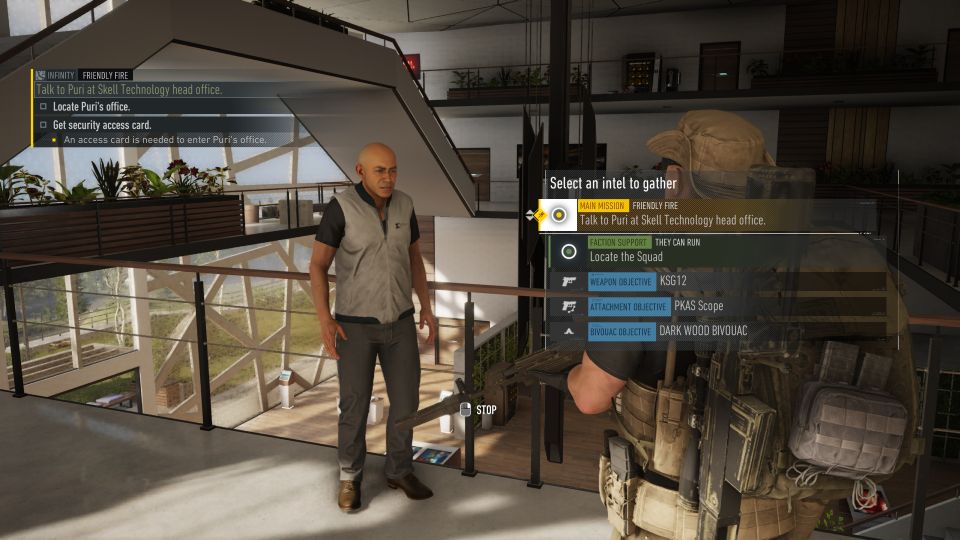 Get security access card
After getting intel, you'll learn about the access card. The card is located in the Security Room.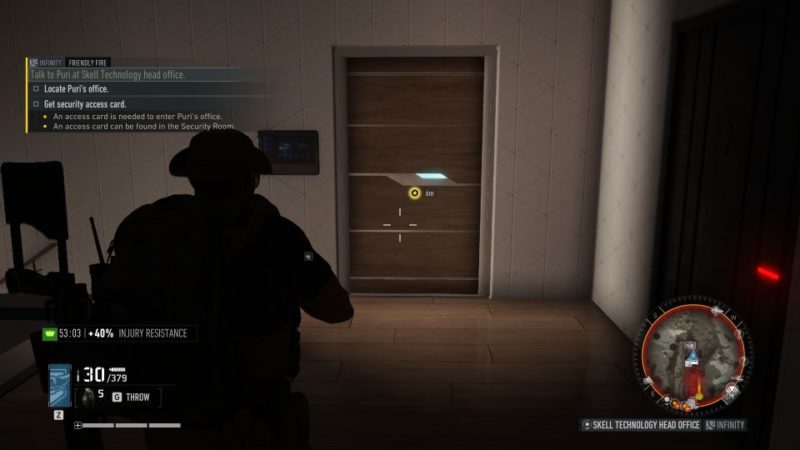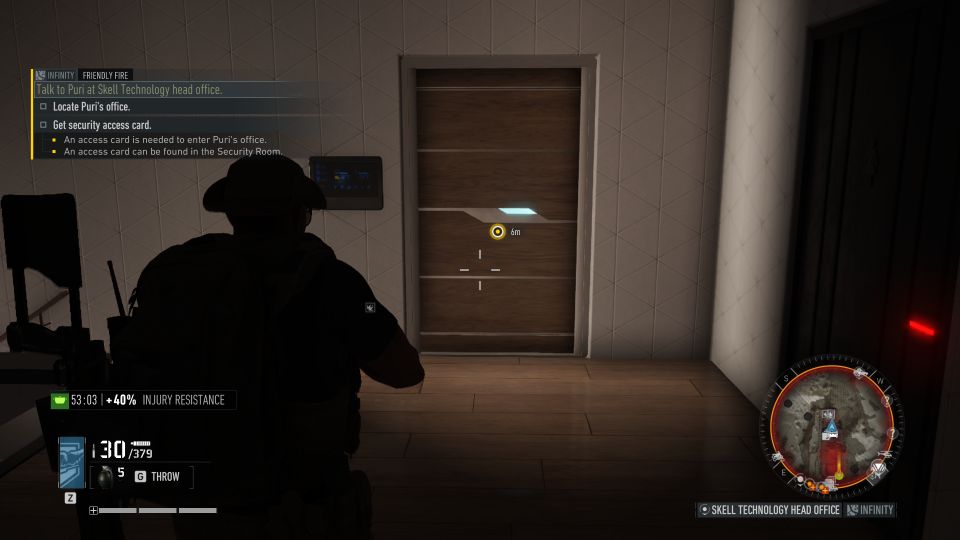 Pick it up near the computer.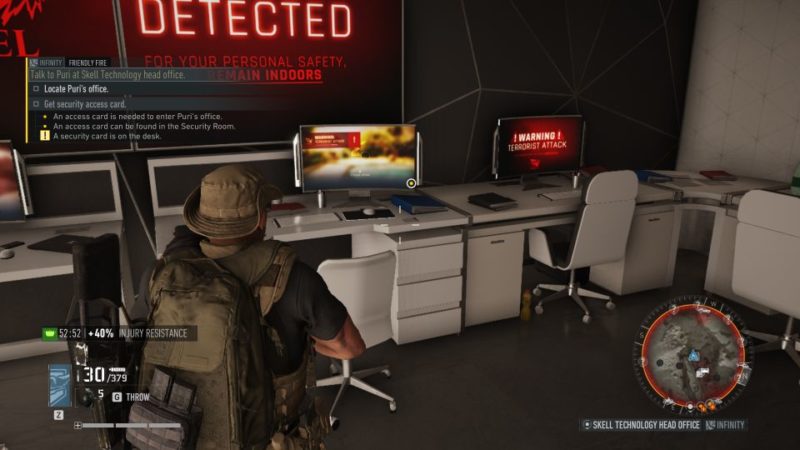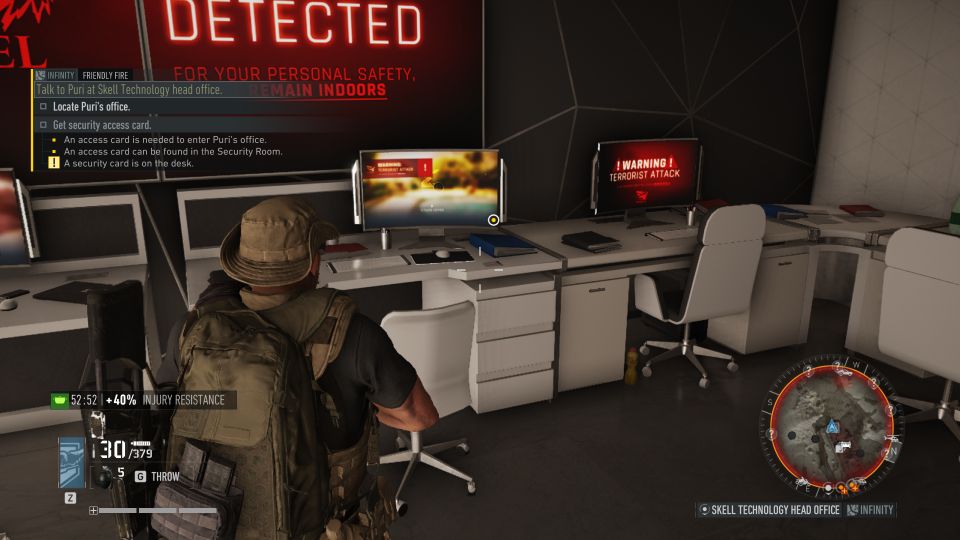 Enter Puri's office
Once you have the card, enter Puri's office and a cutscene will load.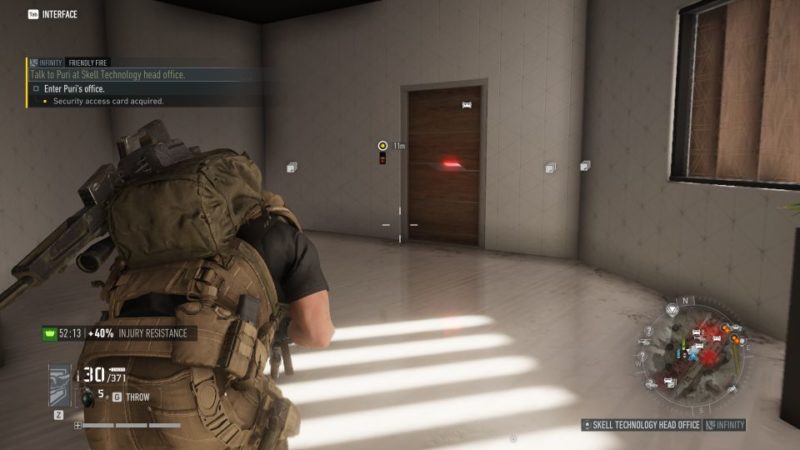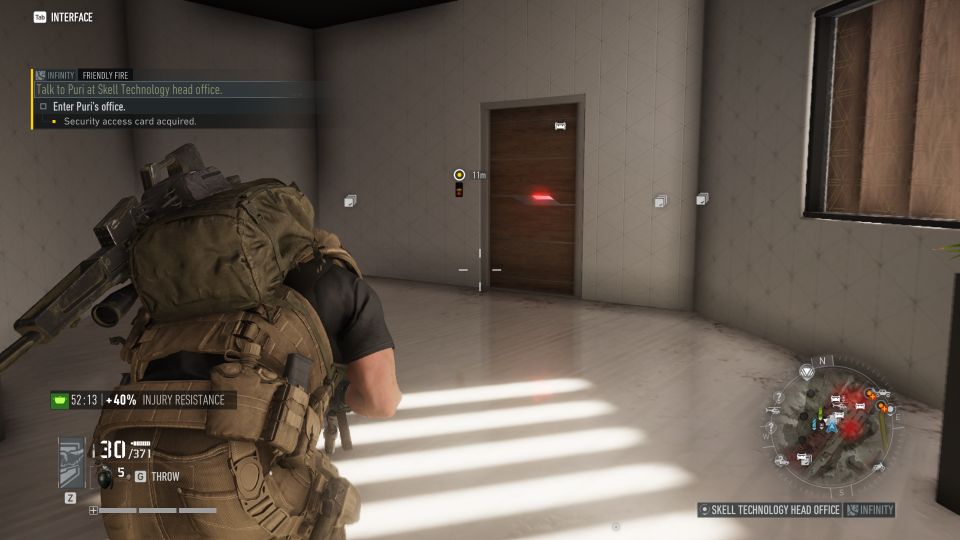 Kill Yellowleg
You'll then need to kill Yellowleg as she eliminated Fox. Just follow the stairs up after the cutscene and you'll reach the rooftop area.
New enemies will spawn.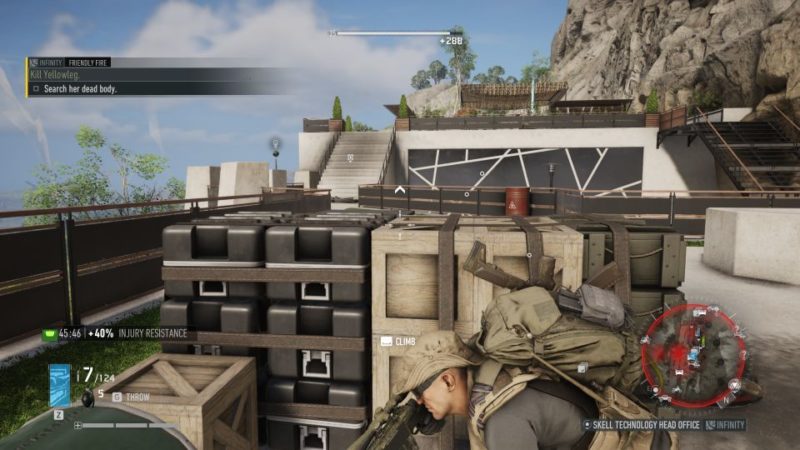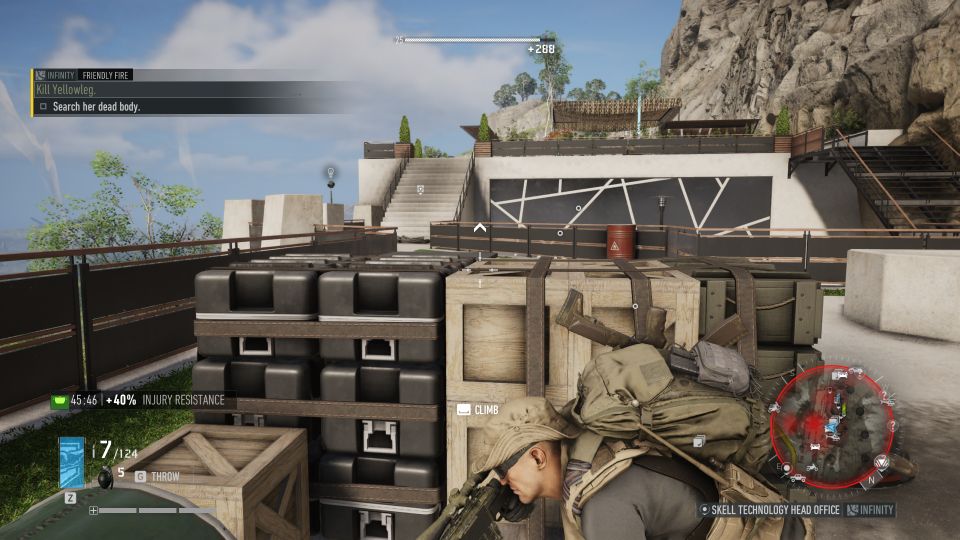 Yellowleg is among them. Kill her and get evidence from her body.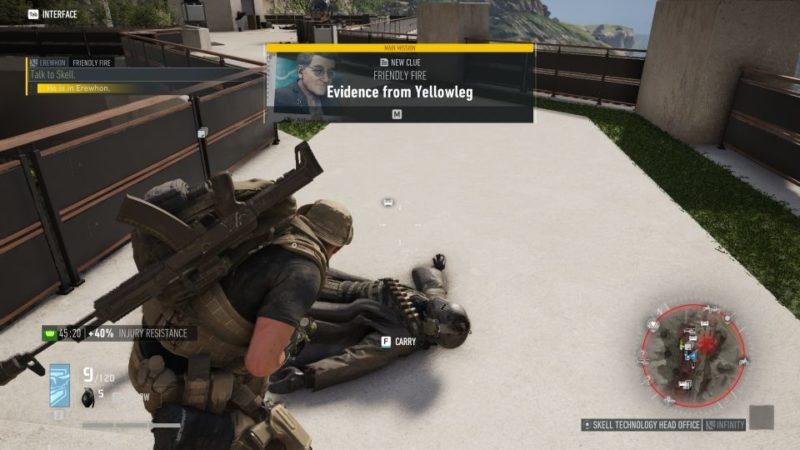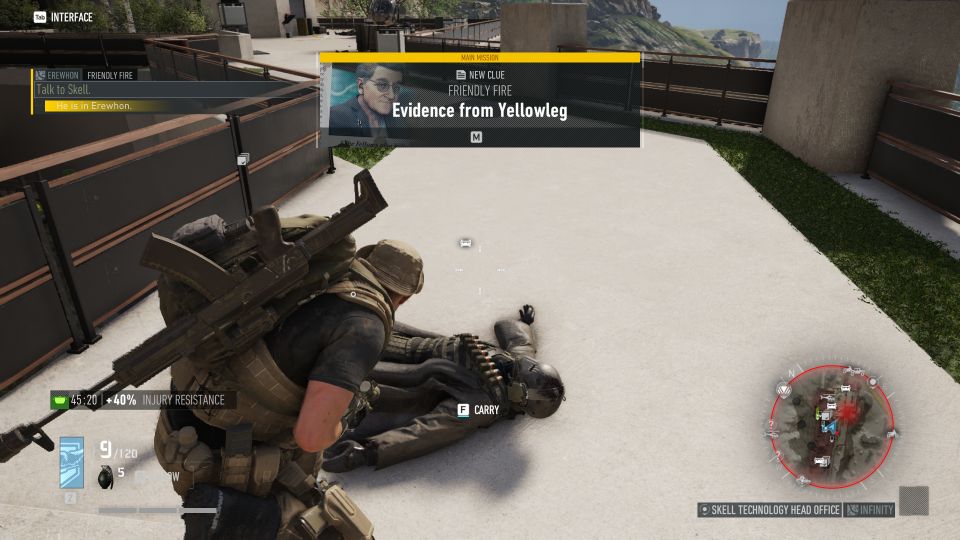 Talk to Skell
Go back to Erewhon to speak with Jace Skell.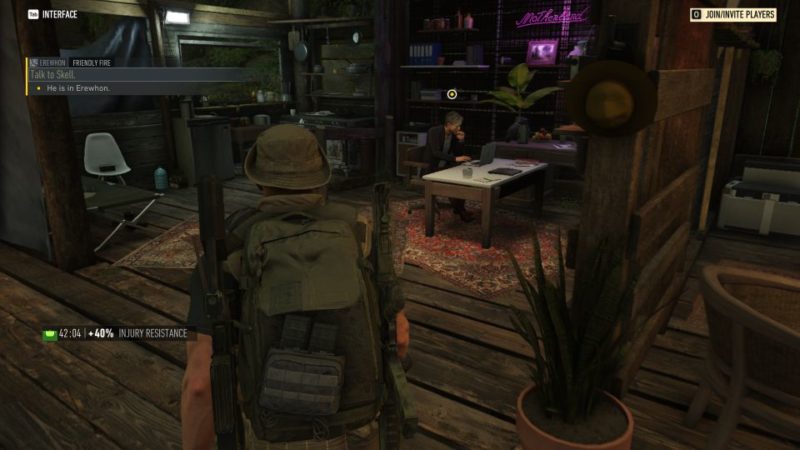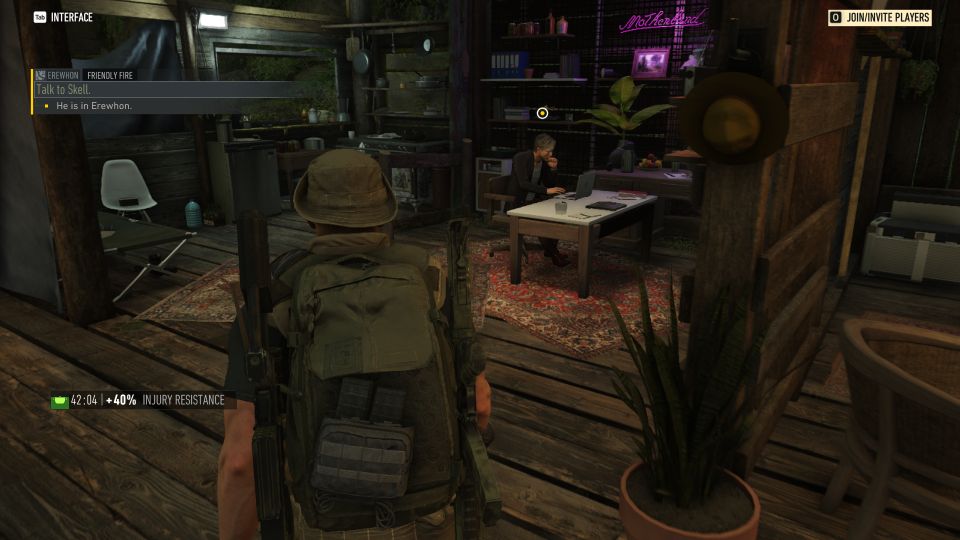 The mission ends here.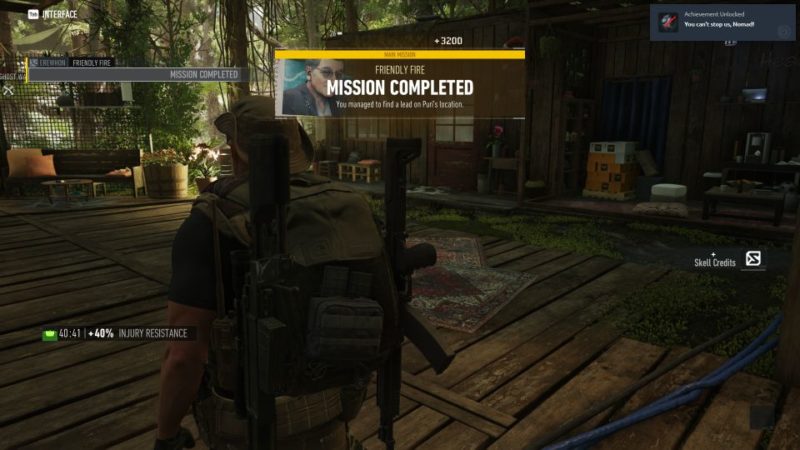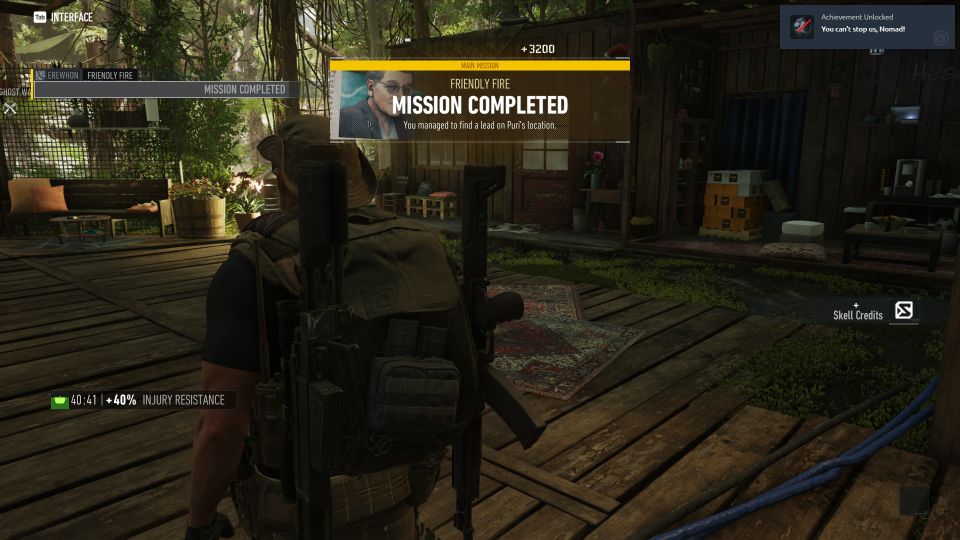 ---
Related articles:
Into The Wolf's Den: Ghost Recon Breakpoint Walkthrough
Eco-Warrior: Ghost Recon Breakpoint Walkthrough
Icarus Blues: Ghost Recon Breakpoint Walkthrough
See No Evil: Ghost Recon Breakpoint Walkthrough