Forged Steel is one of the quests you'll receive from Thun'grim Firegaze in World of Warcraft (WoW) Classic.
Your task is to bring the forged steel bars to him in the Barrens.
Here's a walkthrough of Forged Steel in Classic World of Warcraft.
To unlock the quest, talk to Thun'grim Firegaze who is at the top of a hill near the Crossroads.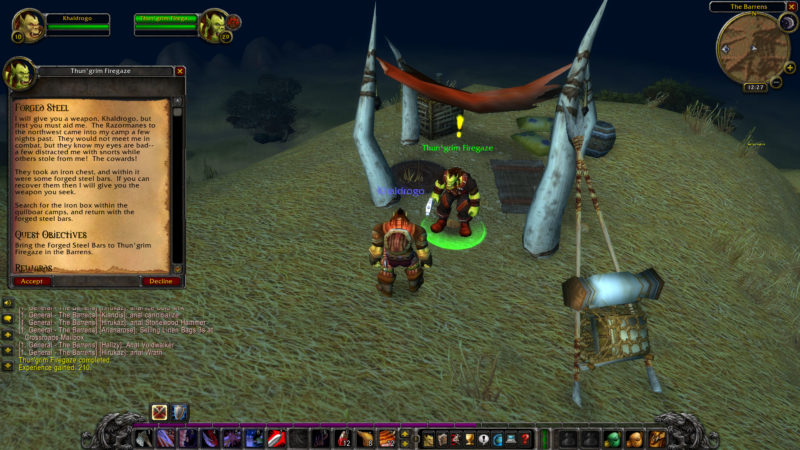 Location of forged steel bars
You can find the forged steel bars at the Thorn Hill, which is east of the Crossroads.
It is also the place where you'll find plenty of Razormane creatures.
The exact location is shown in the map below, marked by the player location.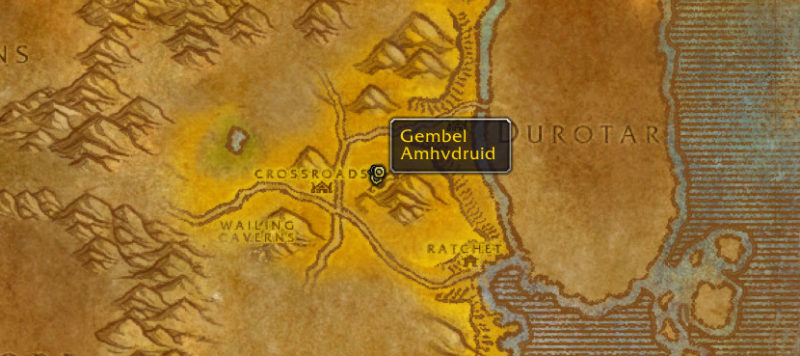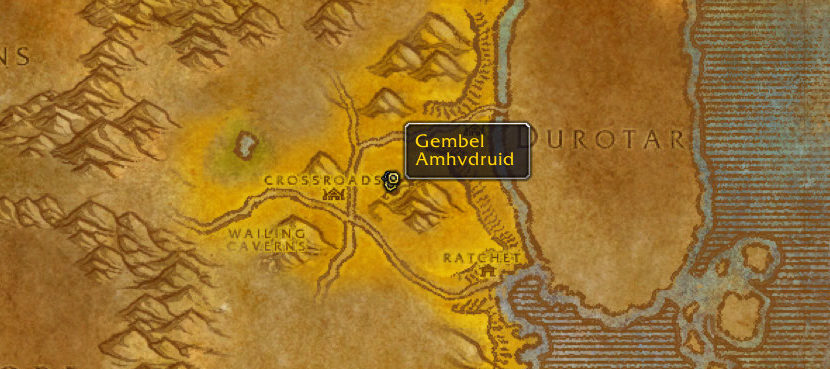 Once you're there, you should see a broken-down cart. The chest containing forged steel bars is just there.
You probably need to wait for it to respawn if another player takes it first.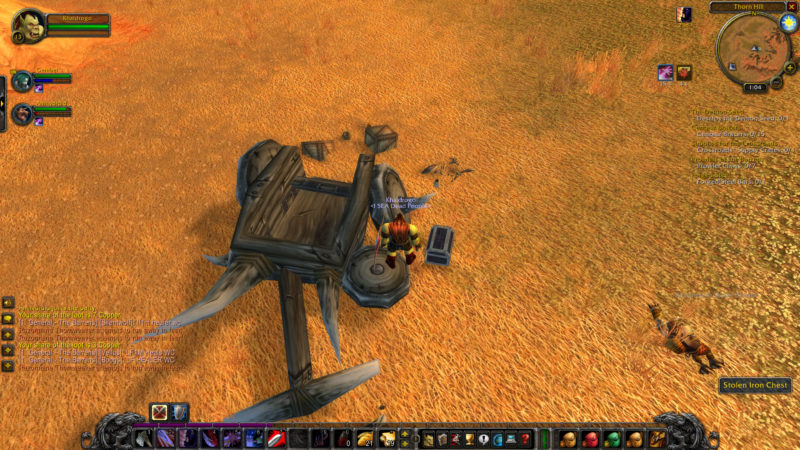 Get back to Thun'grim Firegaze and you will earn a weapon from him as reward.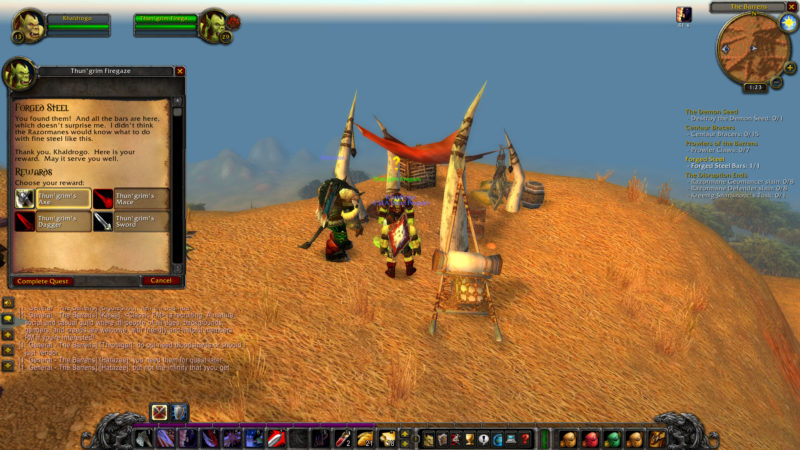 ---
Related articles:
The Forgotten Pools: WoW Classic Guide And Walkthrough
Supplies For The Crossroads: WoW Classic Guide And Wiki
How To Receive Items From Auction: WoW Classic Guide
How To Find Ak'Zeloth: WoW Classic Guide And Wiki
Disrupt The Attacks: WoW Classic Guide And Wiki
How To Find Margoz: WoW Classic Guide And Walkthrough