Flowers for Sebastian is a side quest in Obsidian's The Outer Worlds.
Your task is to help Celia (Sanjar's helper) get a date with Sebastian.
Here's a walkthrough of Flowers for Sebastian in The Outer Worlds.
To begin the quest, speak to Celia at the main building of Stellar Bay.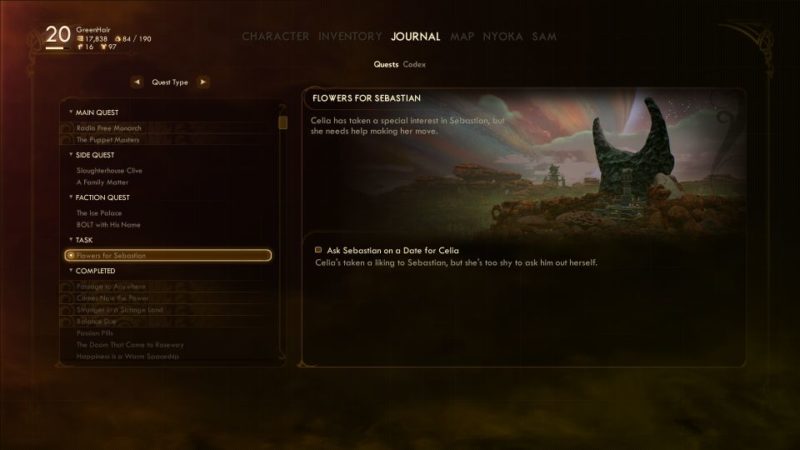 Meet Sebastian
You can find Sebastian at Sebastian Adam's Wildlife Emporium. The location is shown in the map below.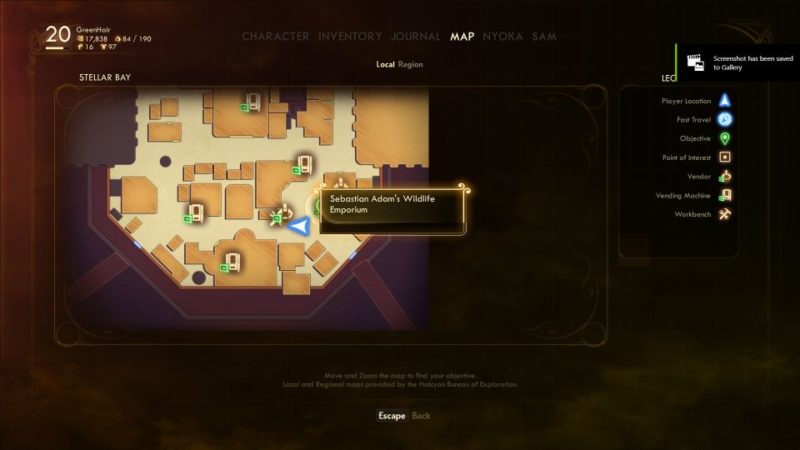 You'll see him leaning against the wall.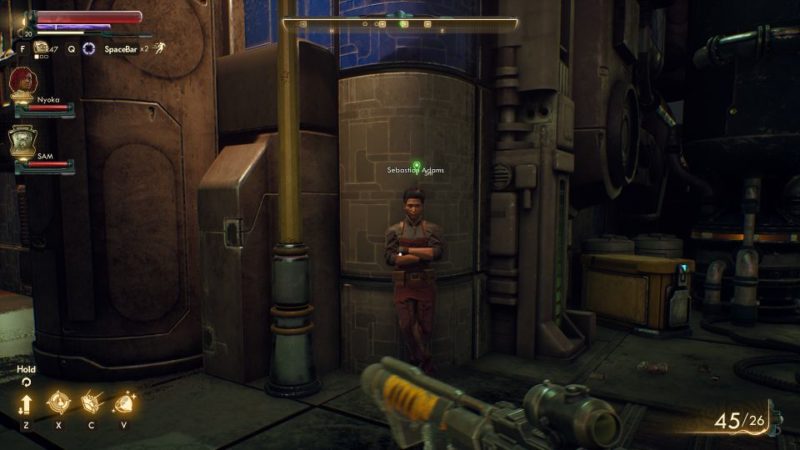 Talk to him and ask about Celia.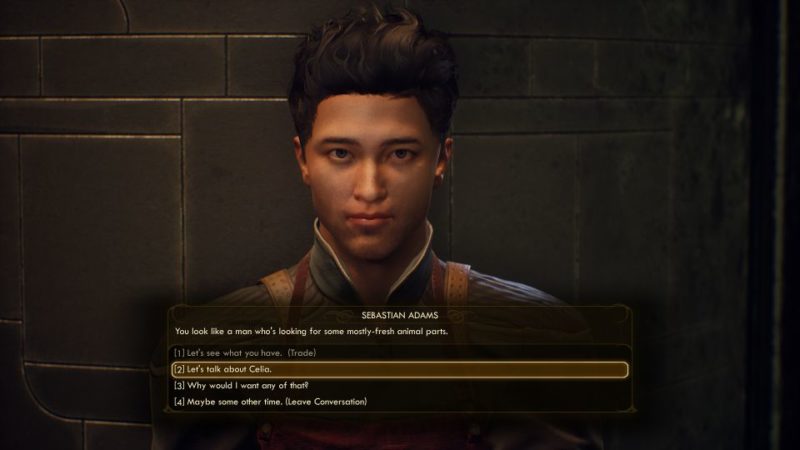 You can persuade him to go on a date with Celia and that she won't ask for a discount.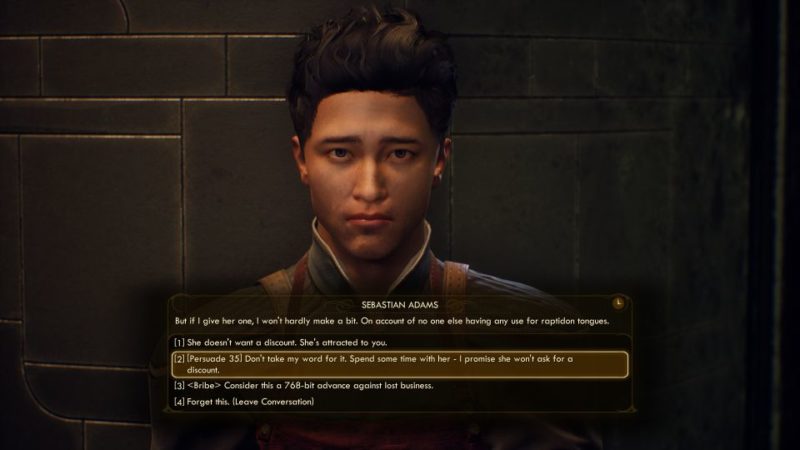 Return to Celia
Once Sebastian agrees, head back to Celia to deliver the good news. The quest completes here.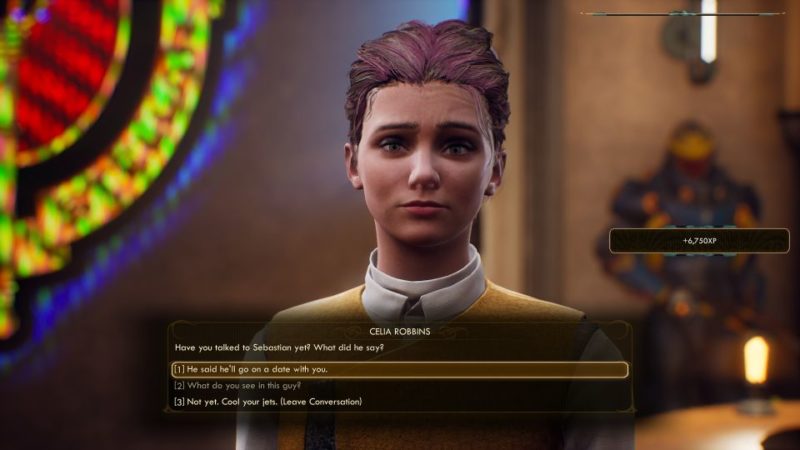 ---
Related articles:
The Commuter: The Outer Worlds Walkthrough
Pay For The Printer: The Outer Worlds Walkthrough
The Stainless Steel Rat: The Outer Worlds Walkthrough
The Secret People: The Outer Worlds Walkthrough
Herrick's Handiwork: The Outer Worlds Walkthrough
Star-Crossed Troopers: The Outer Worlds Walkthrough