Firepower is a side mission you will find in Tom Clancy's Ghost Recon Breakpoint.
Your task is to find the Behemoth (a dangerous drone) and destroy it.
Here's a walkthrough of Firepower in Ghost Recon: Breakpoint.
Reach Land Chassis Factory
Your first objective is to go to the Land Chassis Factory.
It's in Whalers Bay province and the exact location is shown below.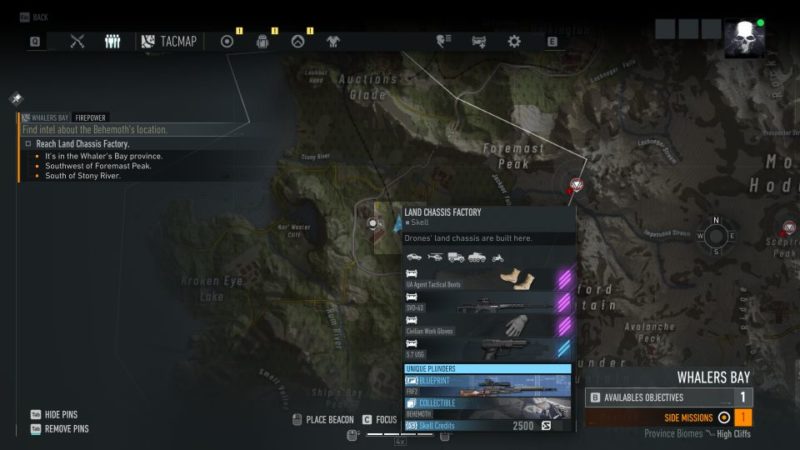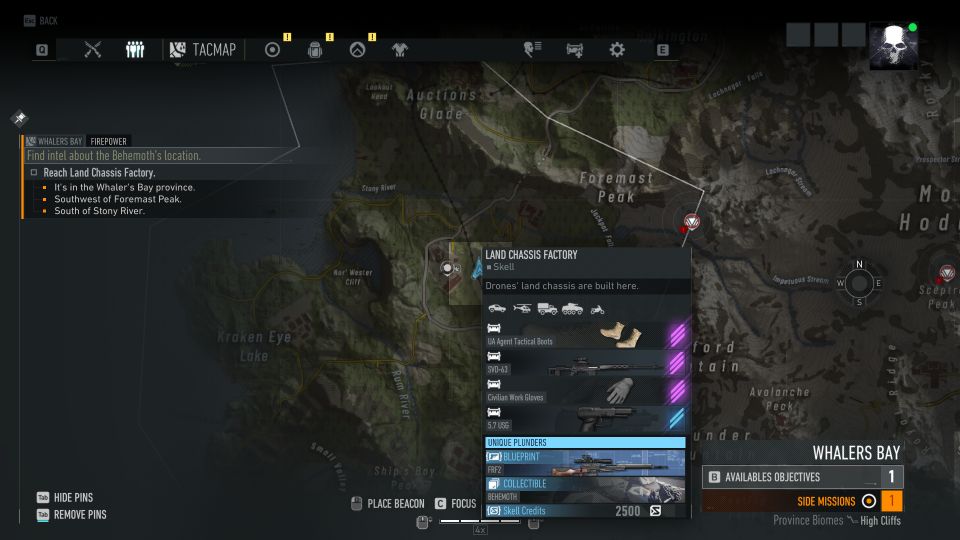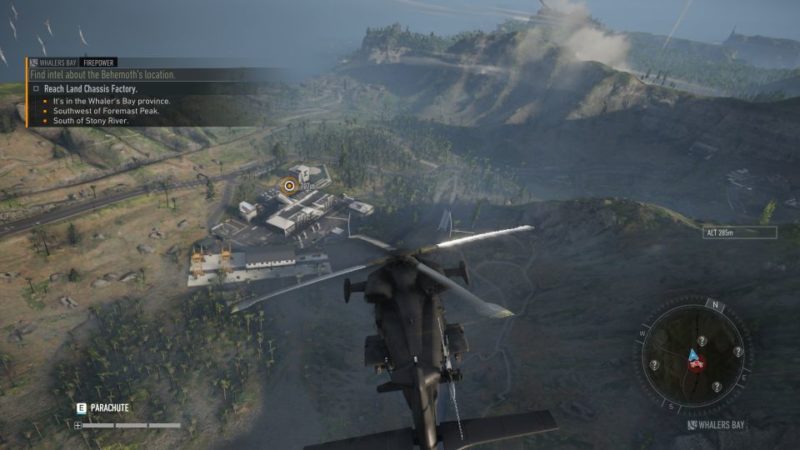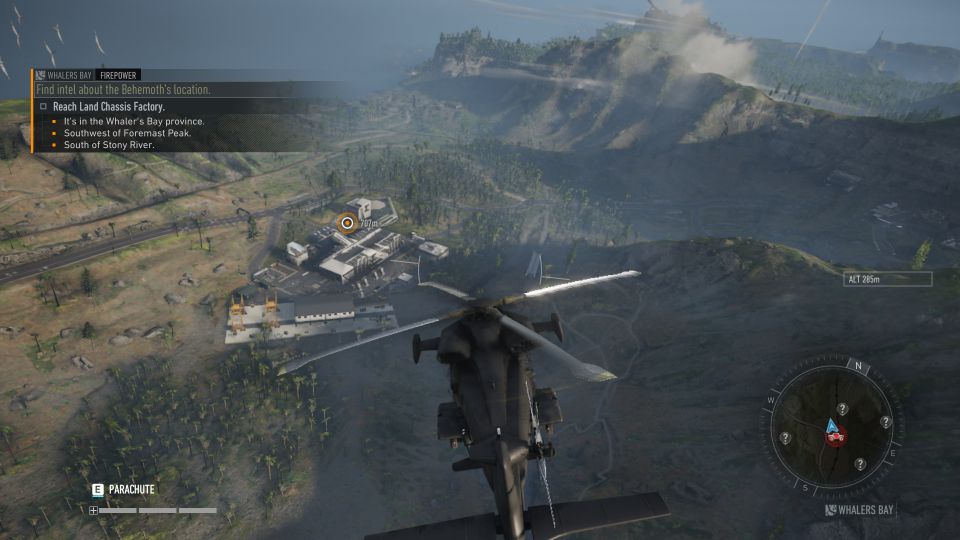 Investigate the factory
Once you're in, you need to investigate the factory by gathering intel.
Intel has to be taken from interrogating Sentinels.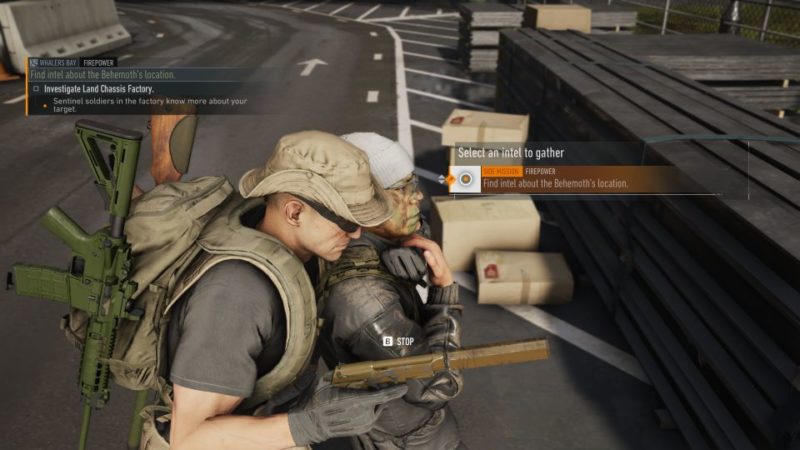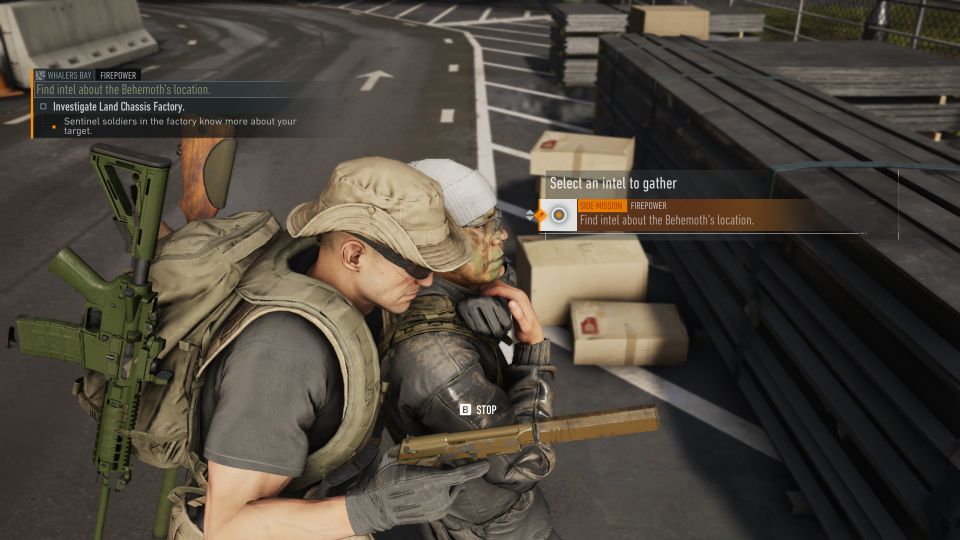 Enter monitoring room
Next, look for the factory's monitoring room.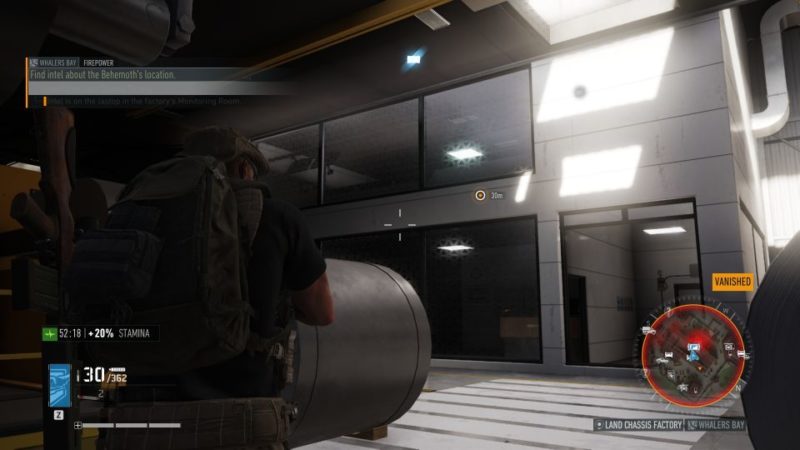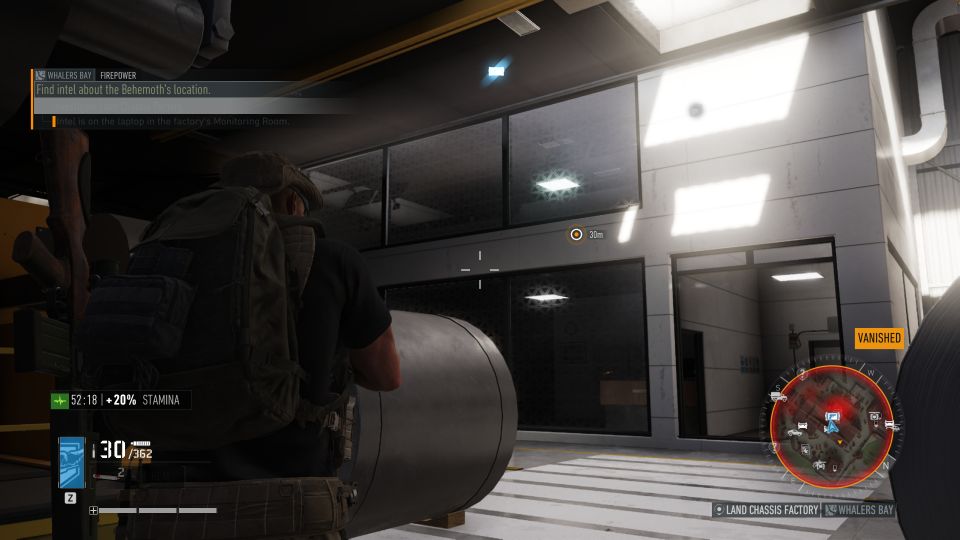 Go upstairs and you'll find a laptop showing the next location.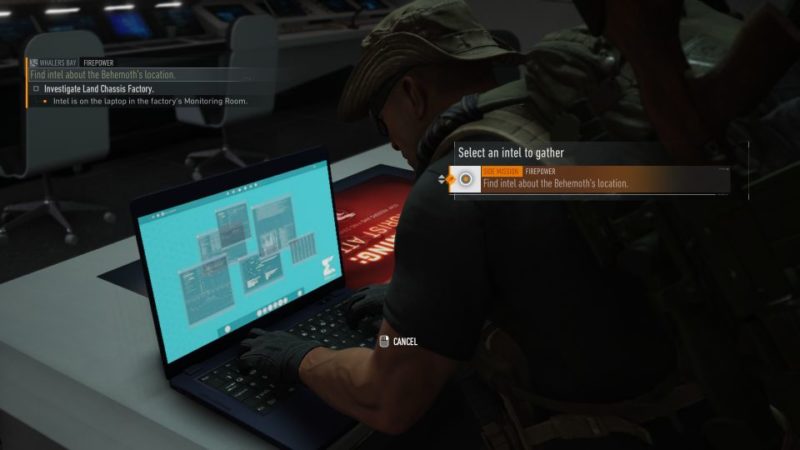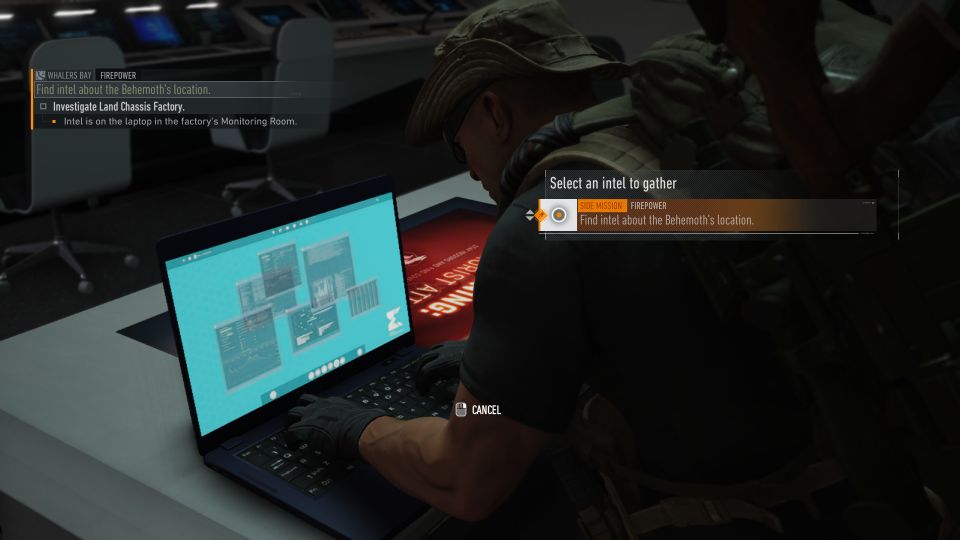 Reach Fen Bog Testing Zone
Your next objective is to get to Fen Bog Testing Zone, in the Fen Bog province.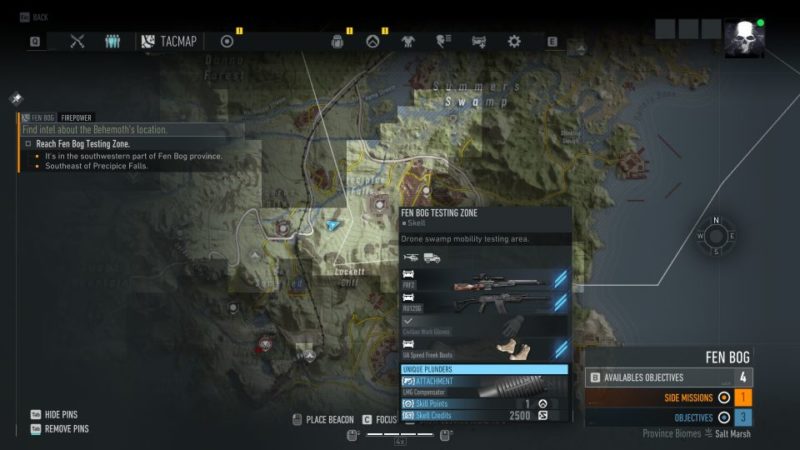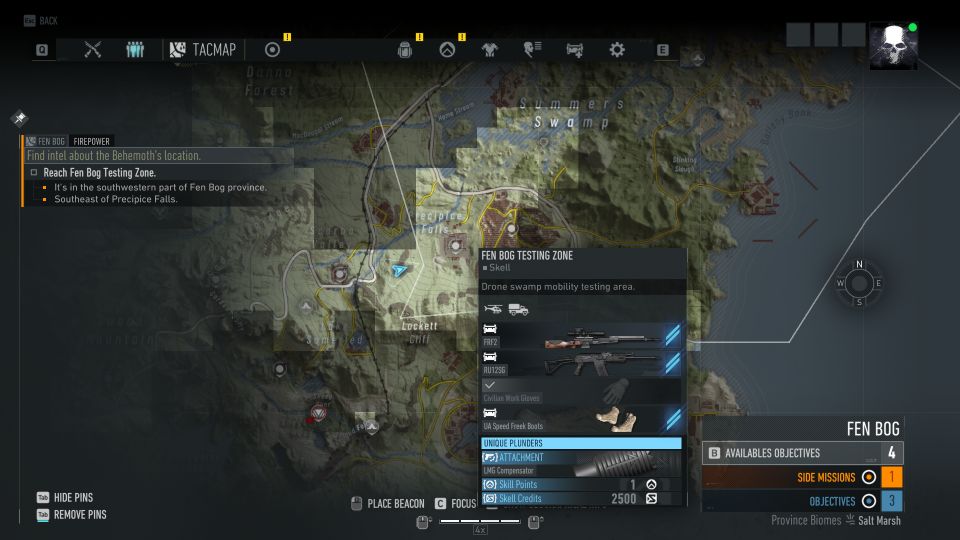 Find intel
Once again, you need to find intel.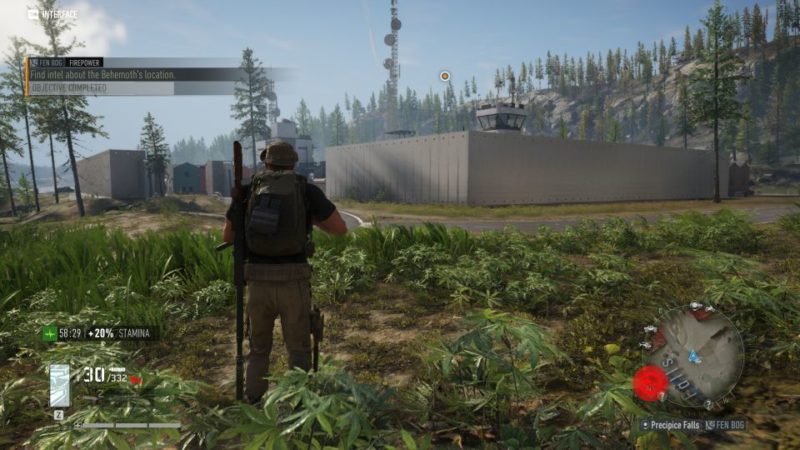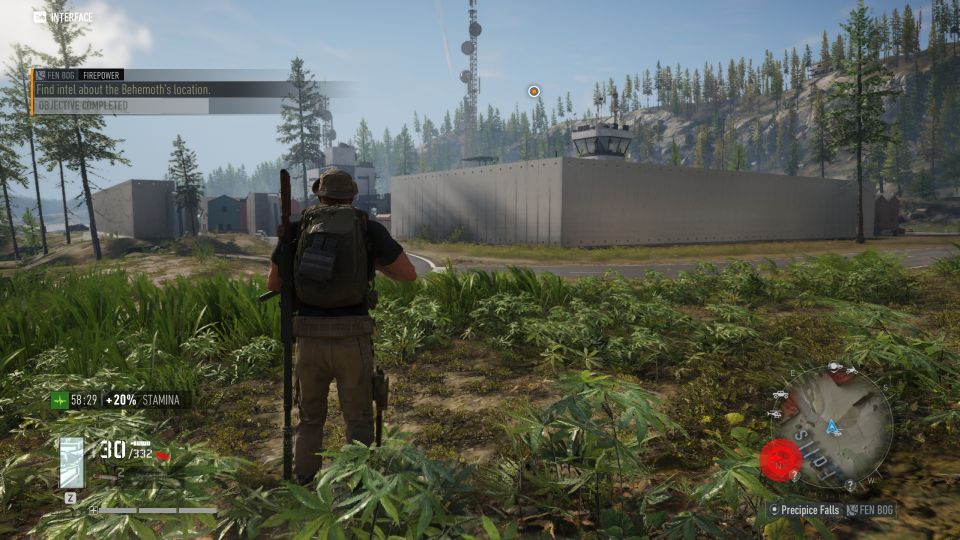 You can do so by interrogating Sentinels. Just target any Sentinel with the intel symbol above his head.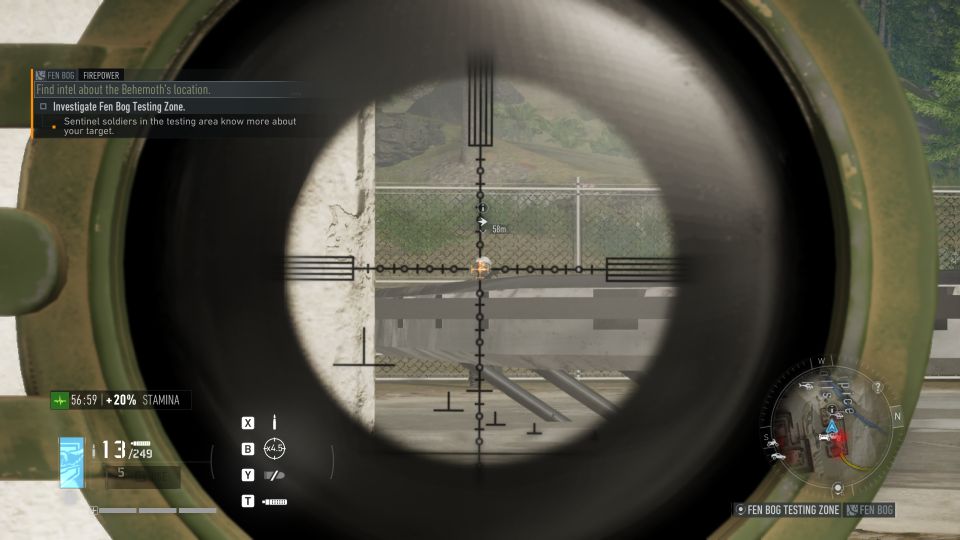 Shoot at his legs to bring him down and interrogate him.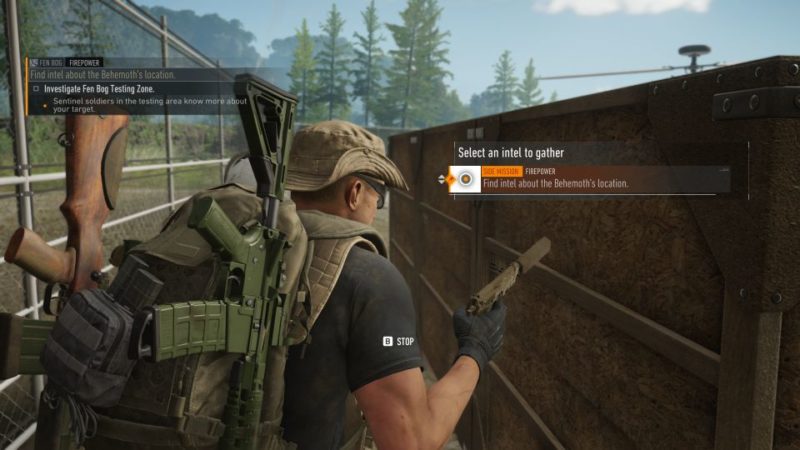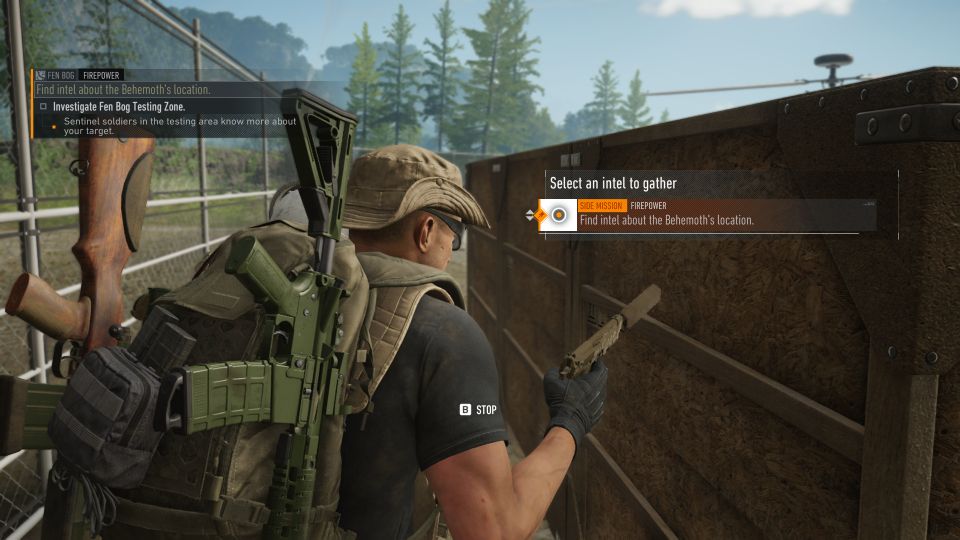 Head to site observation tower
To get more info, head to the site observation tower within the testing zone.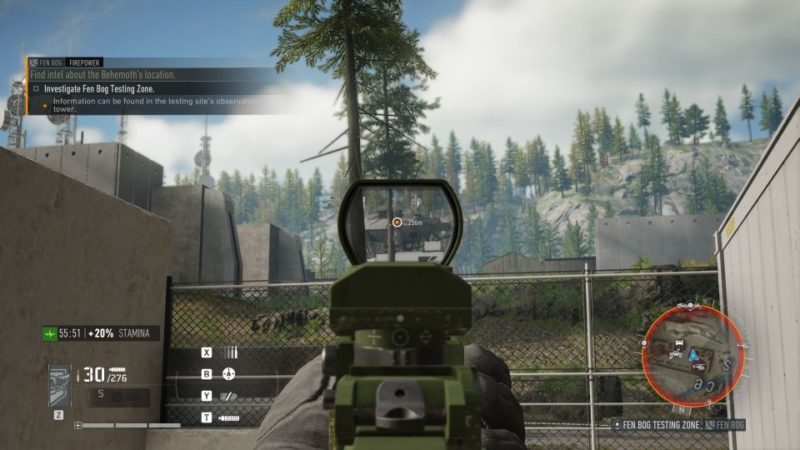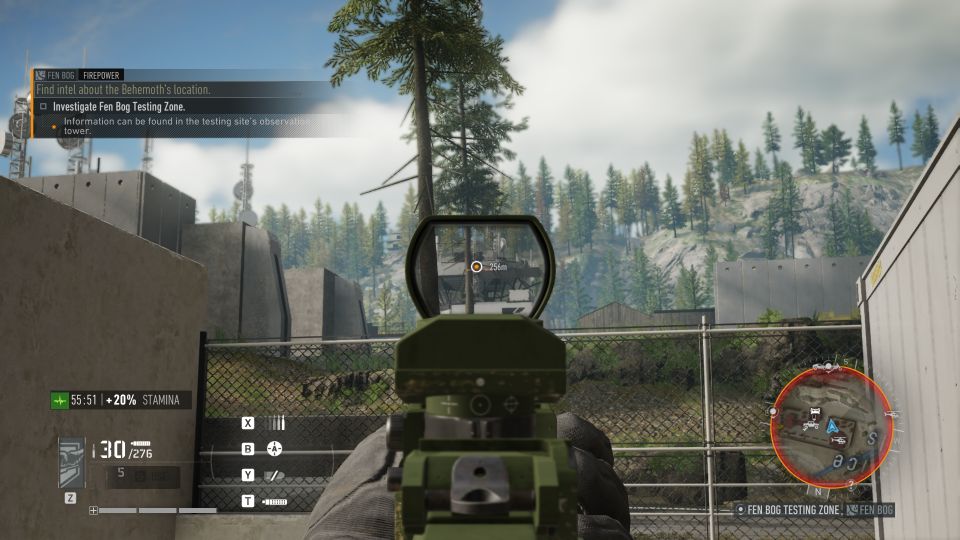 It's one of the highest structures here. Go all the way up. You will find the folder at the observation deck.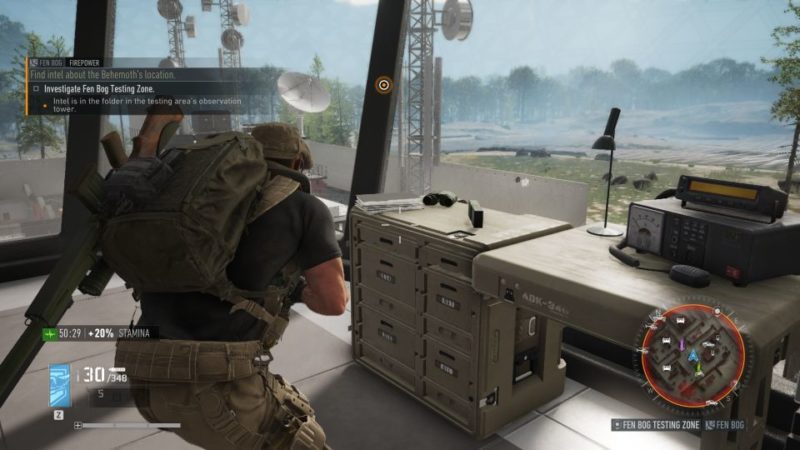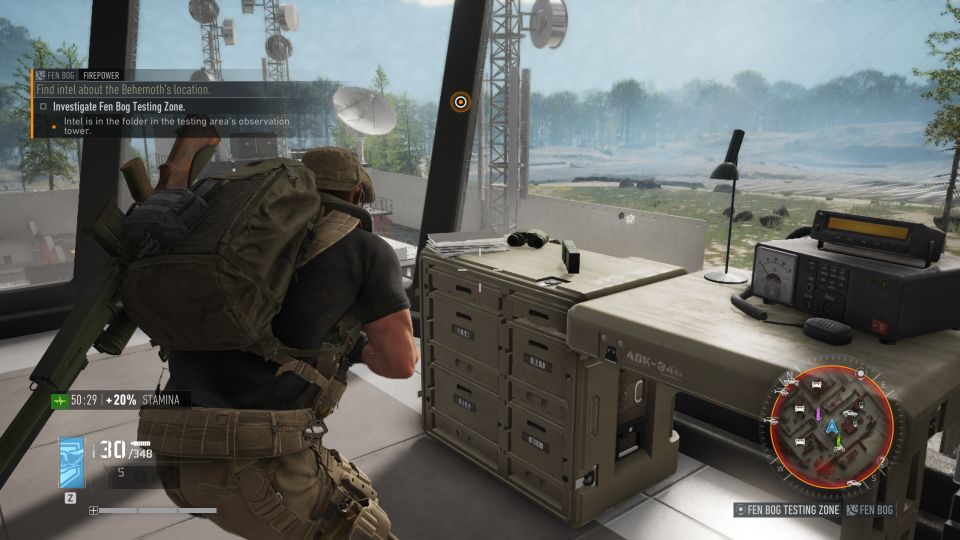 Locate Behemoth at Driftwood Islets
You'll finally get Behemoth's location.
Head to Driftwood Islets, which is one of the islands in the north. The exact location is shown in the map below.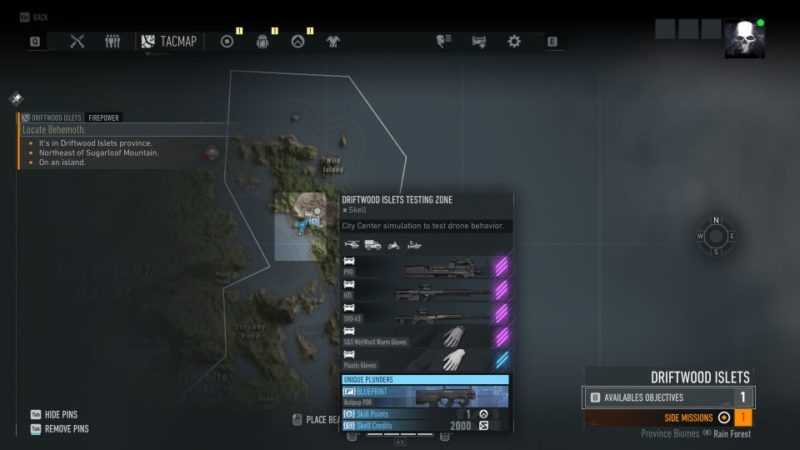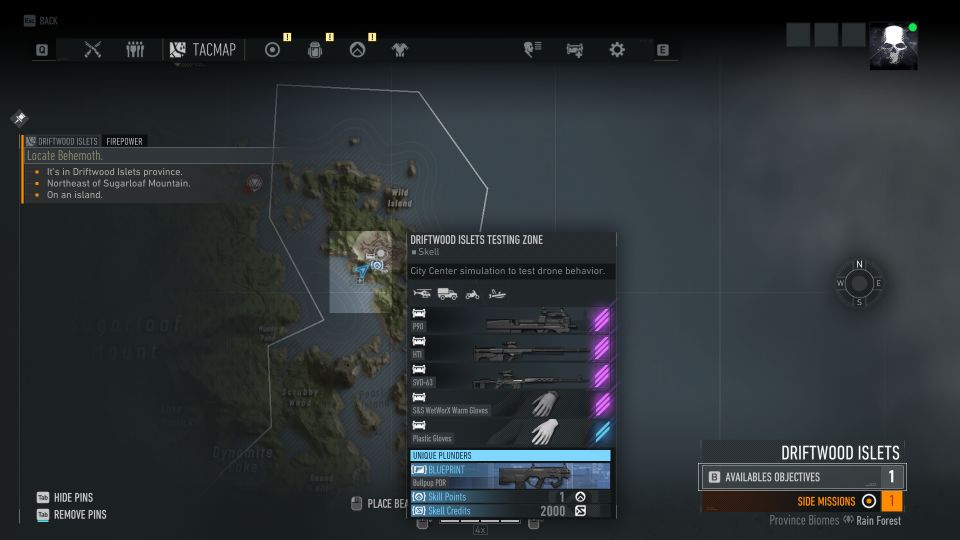 Take a helicopter there, and fly low when you cross the sea to avoid missiles.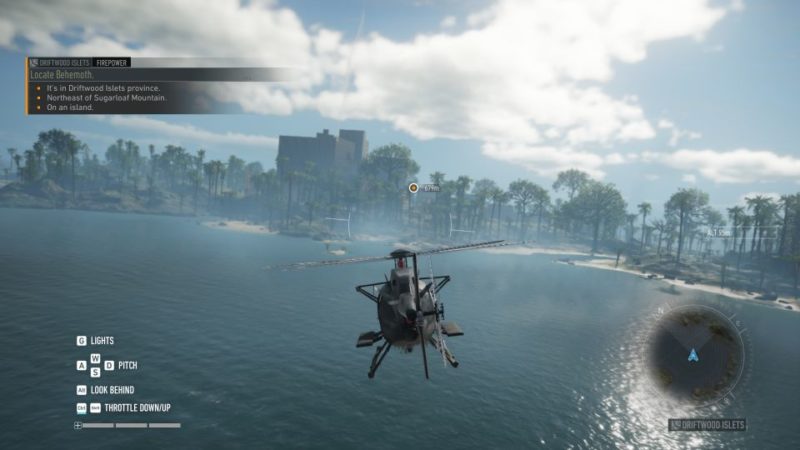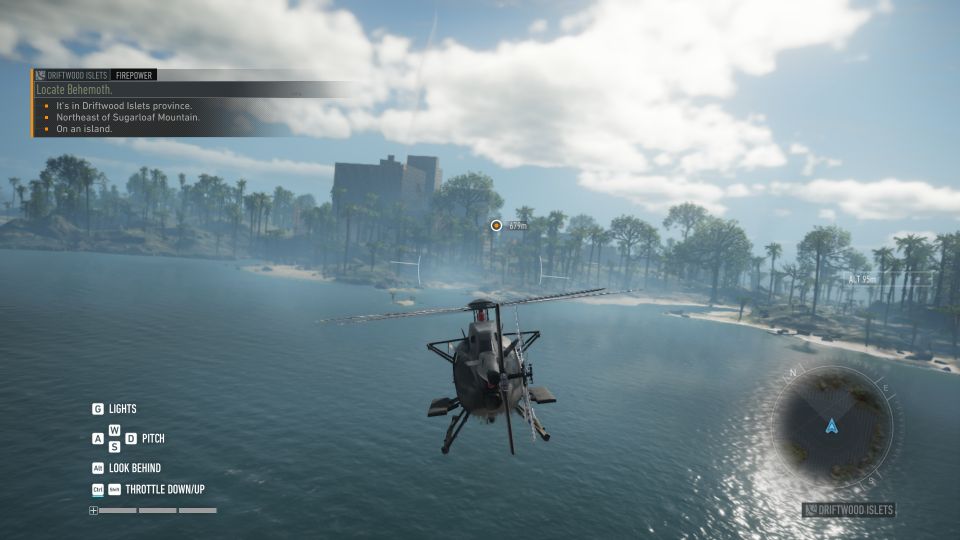 Destroy Behemoth
Your main objective here is to destroy Behemoth, but you'll need to deal with the others first.
There'll be plenty of soldiers and drones here (both flying and ground). They can be pretty annoying.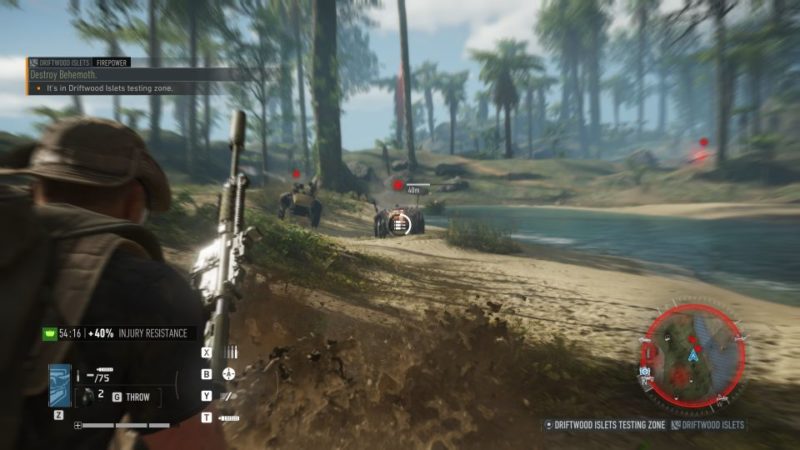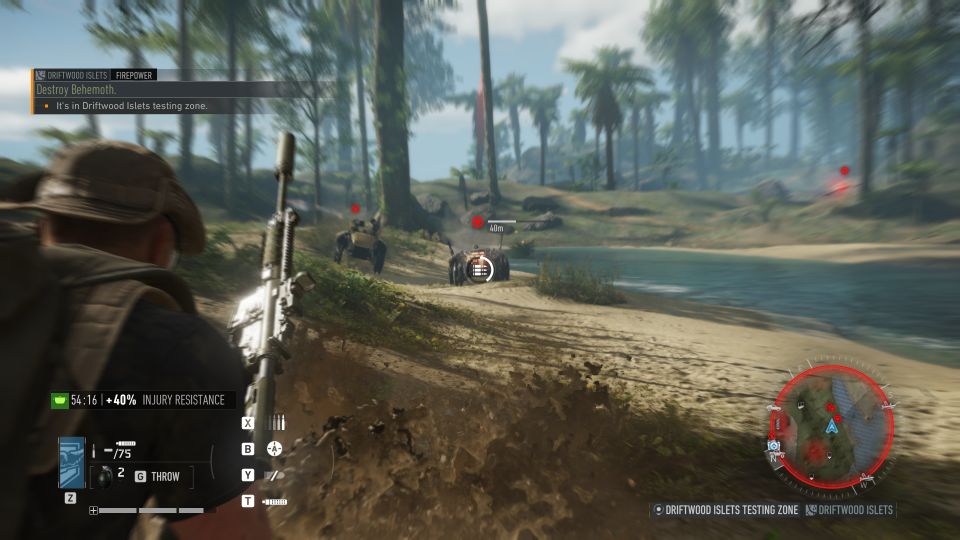 Once you've cleared the area, head to the middle to find Behemoth. It's a drone the size of a tank.
Try aiming at the turrets to stop the missile launches for awhile. Also, target its core to reduce the HP faster.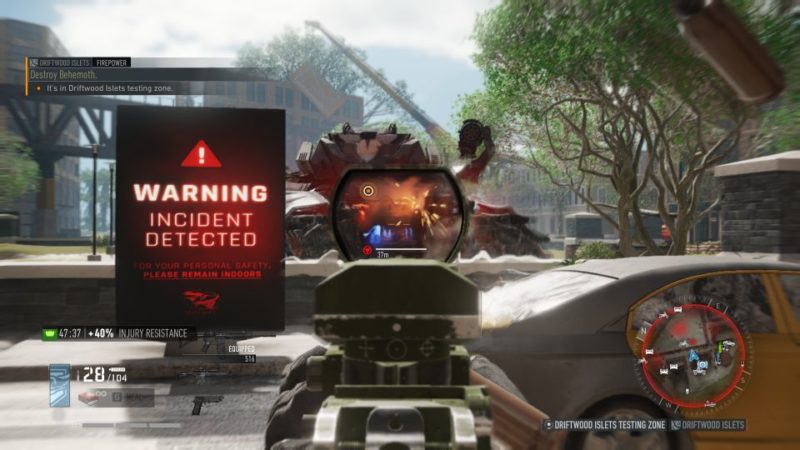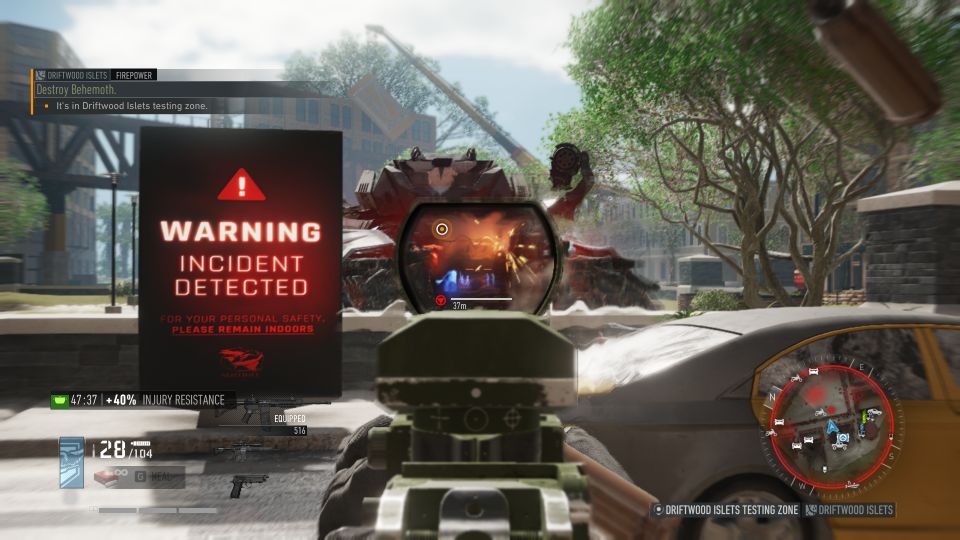 It's easier to deal with it from the top of the tower. There's an area with windows that the missiles (not bullets) can't penetrate.
You can shoot through the window.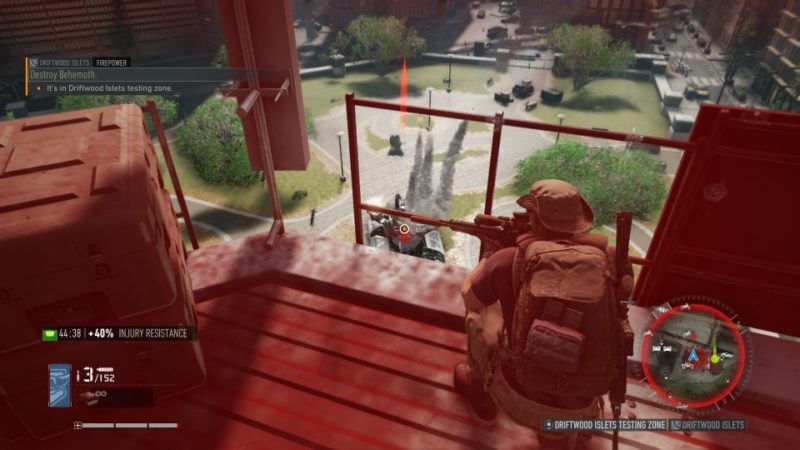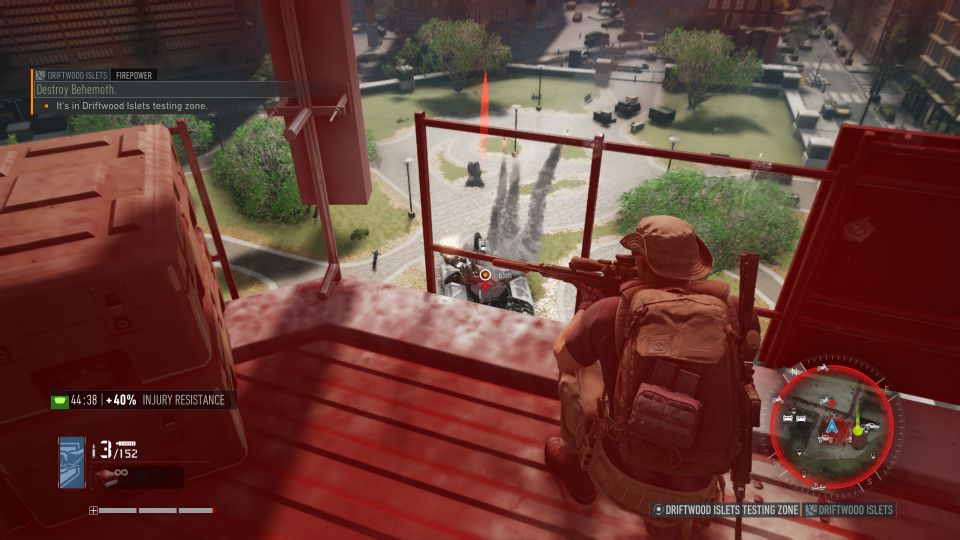 Talk to Dr. Stahr
After destroying Behemoth, go back to Dr. Stahr where you first begun the mission.
He's in the Channels Port of Channels province.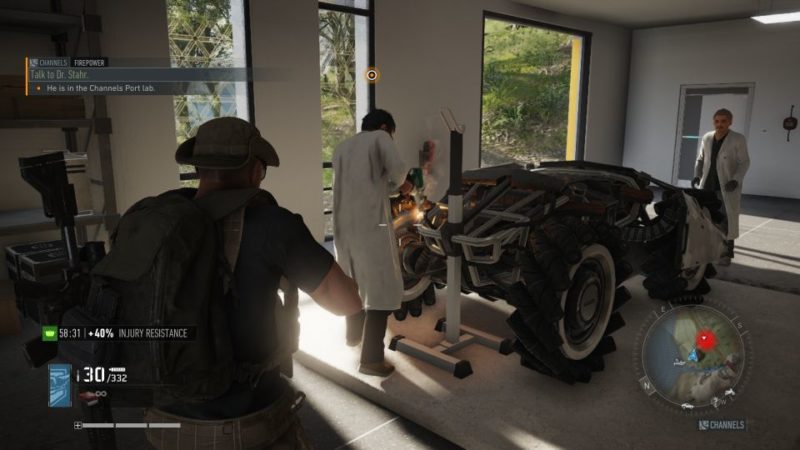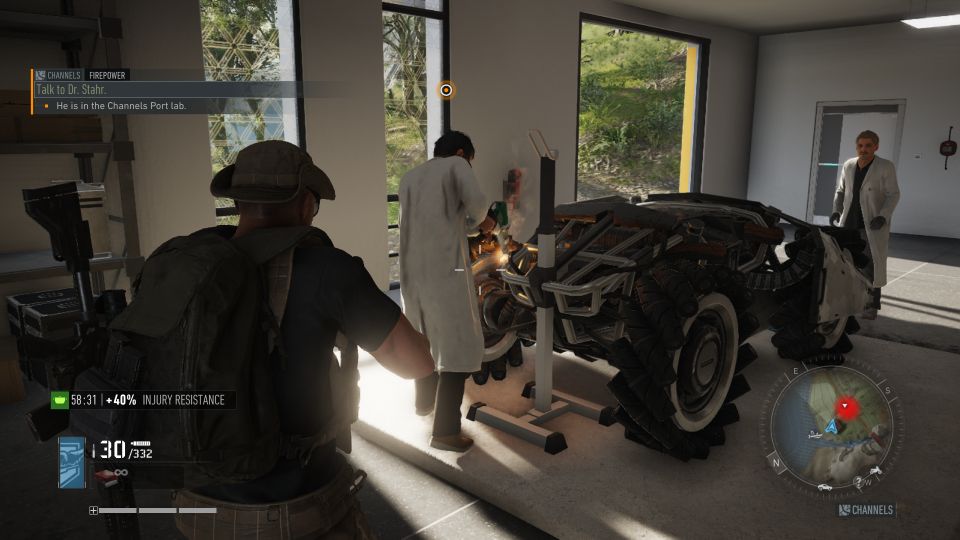 The mission ends here. You will get Skell Credits as reward.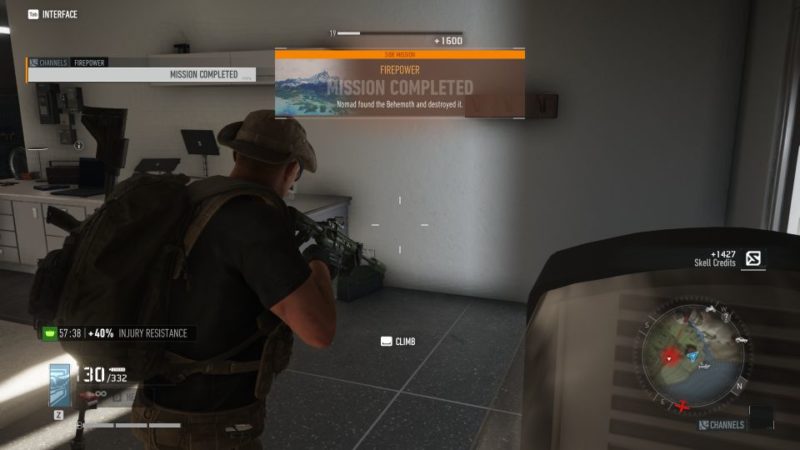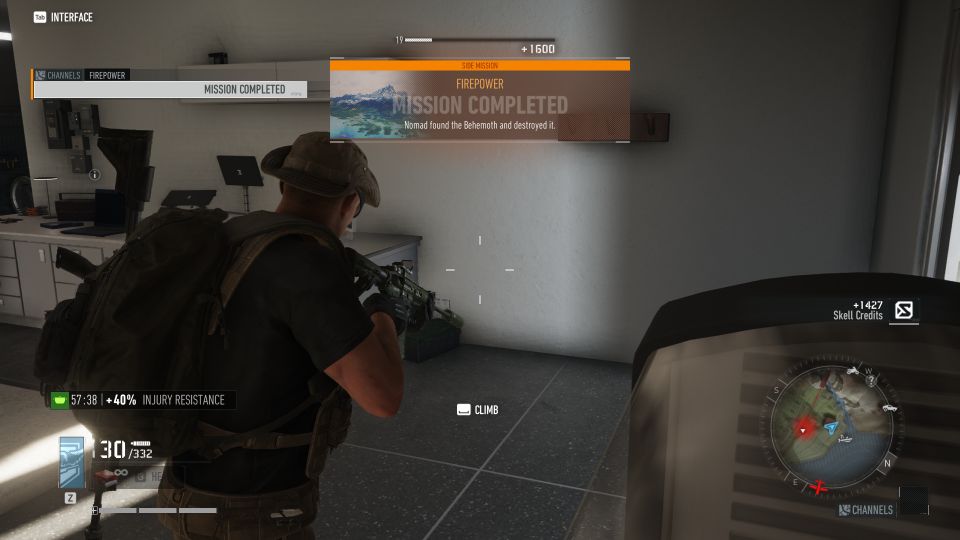 ---
Related articles:
Hear No Evil: Ghost Recon Breakpoint Walkthrough
Under Herzog's Control: Ghost Recon Breakpoint Walkthrough
Cover Up: Ghost Recon Breakpoint Walkthrough
Blake's Law: Ghost Recon Breakpoint Walkthrough
Critical Mass: Ghost Recon Breakpoint Walkthrough
An Ingenuous Genius: Ghost Recon Breakpoint Walkthrough