Finding Theras is a main quest under The Fate of Atlantis chapter in Assassin's Creed Odyssey.
Your task is to talk to Theras who is on Seriphos Island, at the Cradle of Myths.
Here's a walkthrough of Finding Theras in AC Odyssey.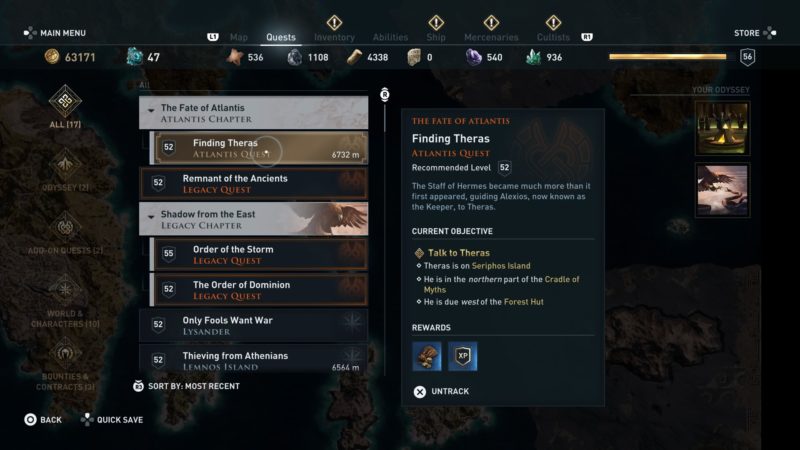 This quest is recommended for those level 52 and above, but it differs according to your own level.
Talk to Theras
Your first objective is to find and talk to Theras. You can find him on Seriphos. The exact location is shown in the map below, marked as the quest symbol.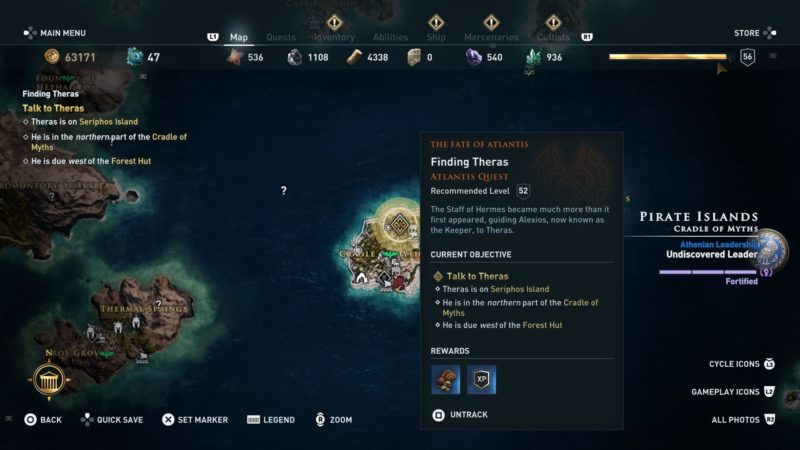 As you get closer, use Ikaros to pinpoint the exact location. As you approach him, a cutscene will automatically load.
You will find Theras surrounded by a couple of guards.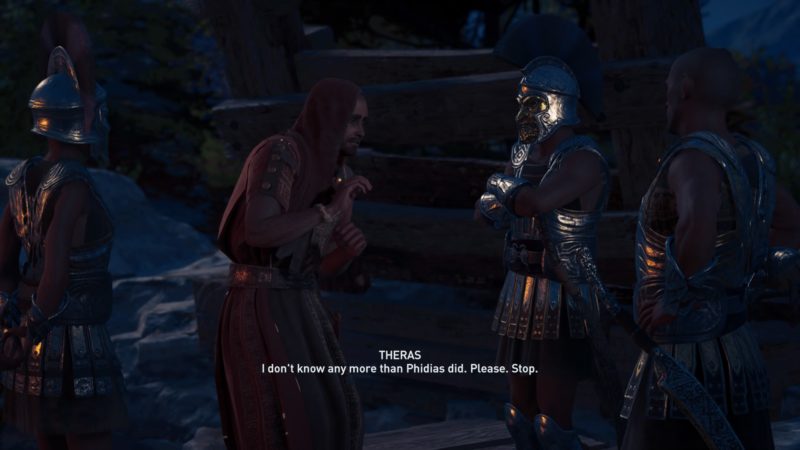 During the conversation, you need to choose fast. I chose to attack the guards.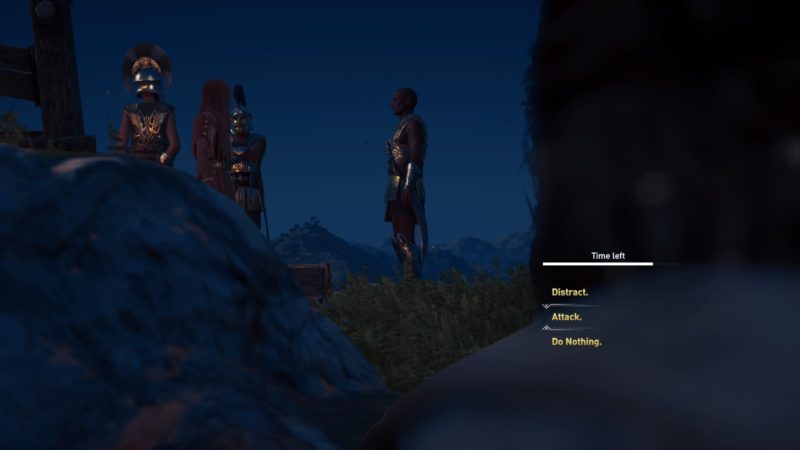 Kill the Cult guards
There are only three Cult guards. Kill all of them.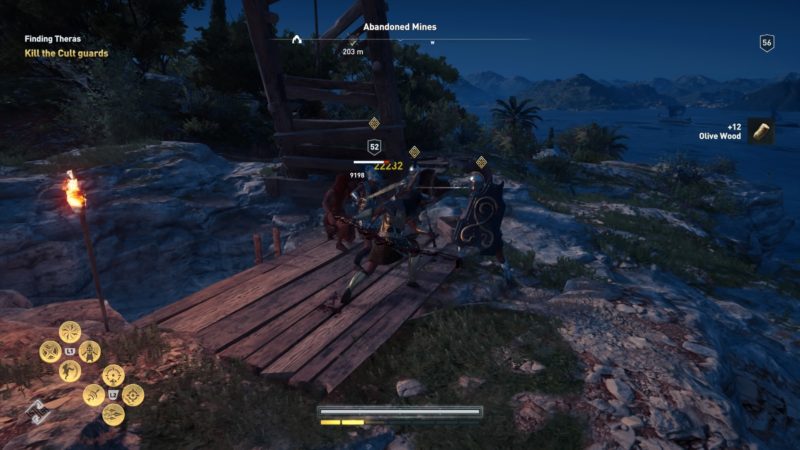 Talk to Theras
After eliminating the guards, talk to Theras.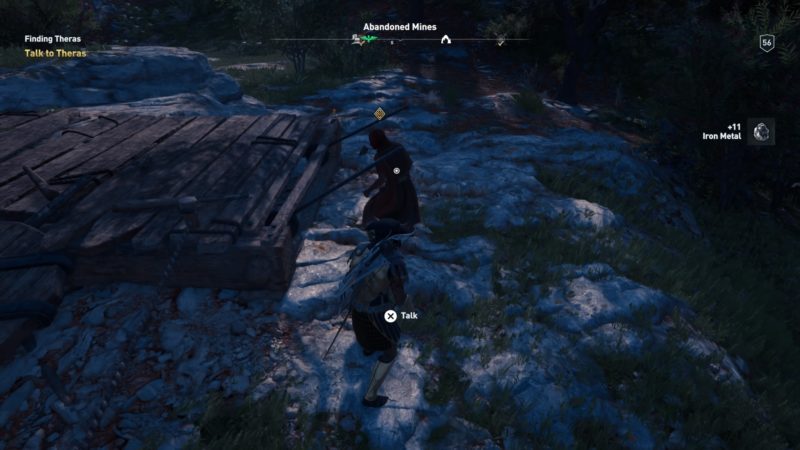 During the conversation, I chose to protect him, which means he will join the crew.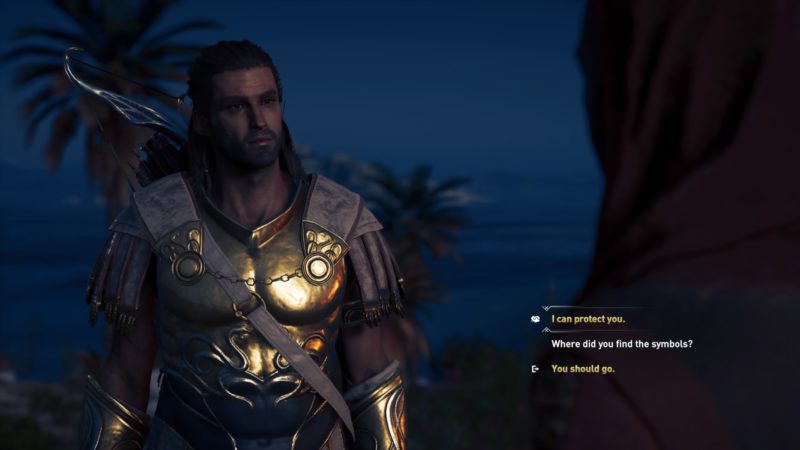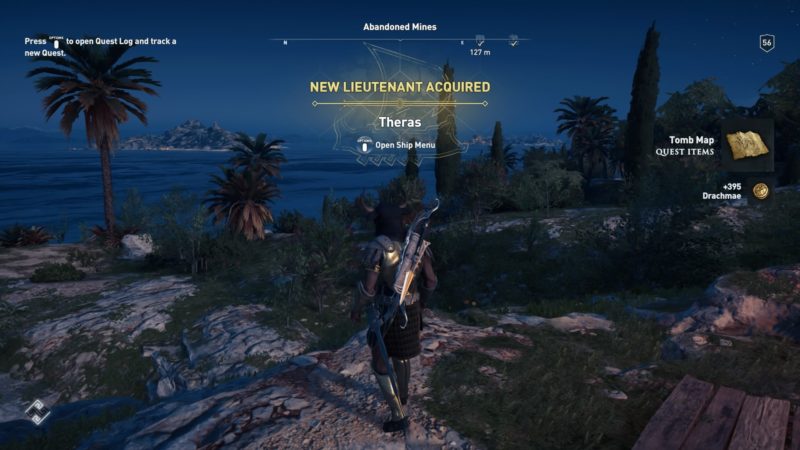 The quest completes here and you will earn some drachmae, along with a Tomb Map.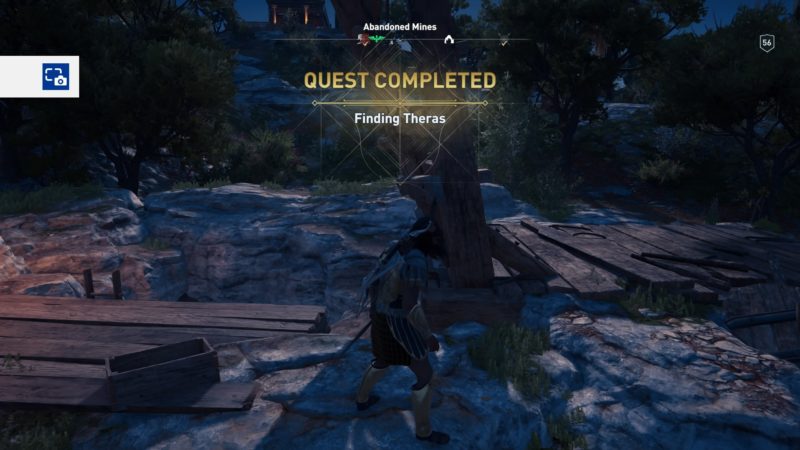 ---
Related articles:
Orion's Symbol: Assassin's Creed Odyssey Walkthrough
Eteokles' Symbol: Assassin's Creed Odyssey Walkthrough
The Heir Of Memories: Assassin's Creed Odyssey Walkthrough
Daddy's Home – Assassin's Creed Odyssey Walkthrough
Wine For The Swine – Assassin's Creed Odyssey Walkthrough
To Be Nobody – Assassin's Creed Odyssey Walkthrough
Beware The Siren Call – Assassin's Creed Odyssey Walkthrough