Rescuers Go Under is a treasure hunt mission in Far Cry: New Dawn.
Your task is to find the treasure stash hidden deep inside the cave which requires swimming.
Here's a walkthrough of Rescuers Go Under in Far Cry New Dawn.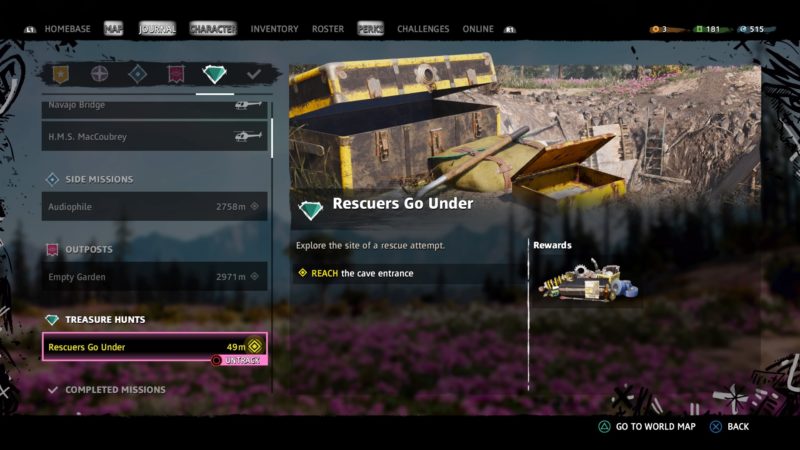 Like other treasure hunts, you need to talk to the NPC with the green and white symbol above the head to get the mission.
They randomly appear as you walk or drive around.
Look for the treasure note
To begin the mission, look for the treasure hunt note. The exact location of the note is shown in the map below.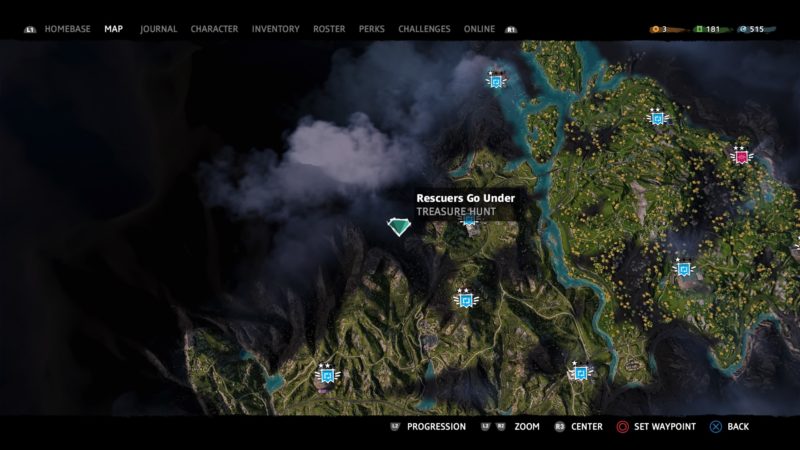 You will see an old broken down car with a green flare nearby. Get to it and you'll see the note inside the yellow box.
Read it to begin the mission.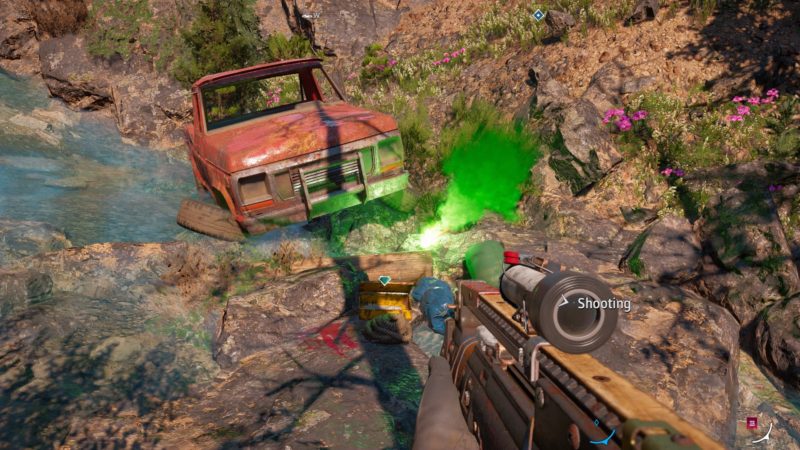 Reach the cave entrance
To get to the entrance, you need to grapple all the way up the hill.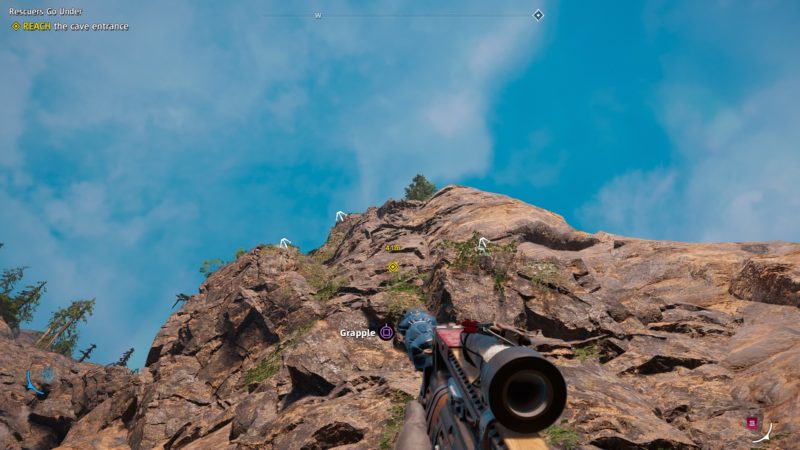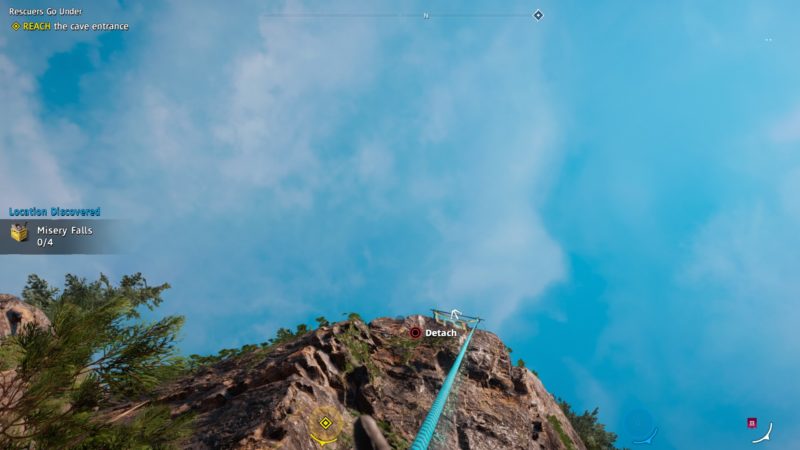 After going up, you need to jump down into the cave. The base is actually water, so you shouldn't die when falling down.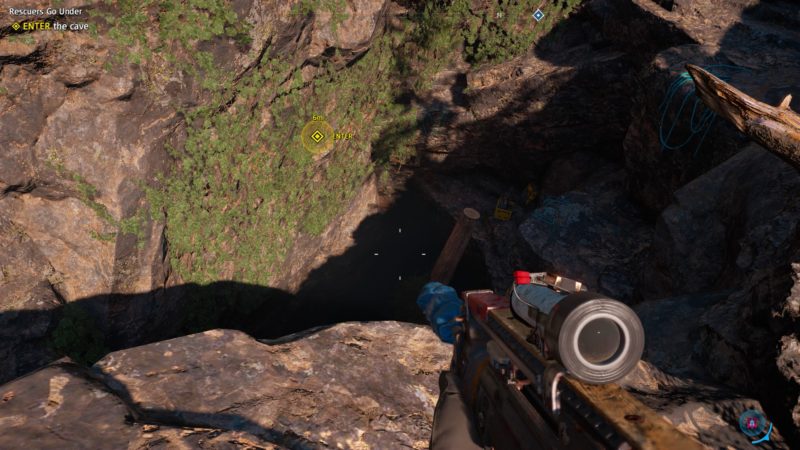 Find the stash
Now, you need to find the treasure stash. Get underwater and find an opening to the next area.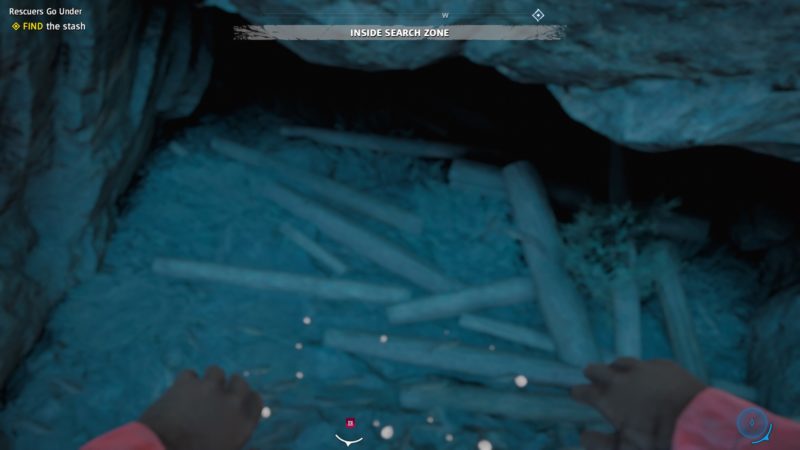 Keep swimming until you finally get out on the other side.
You should see more places to grapple to as you surface out of the water.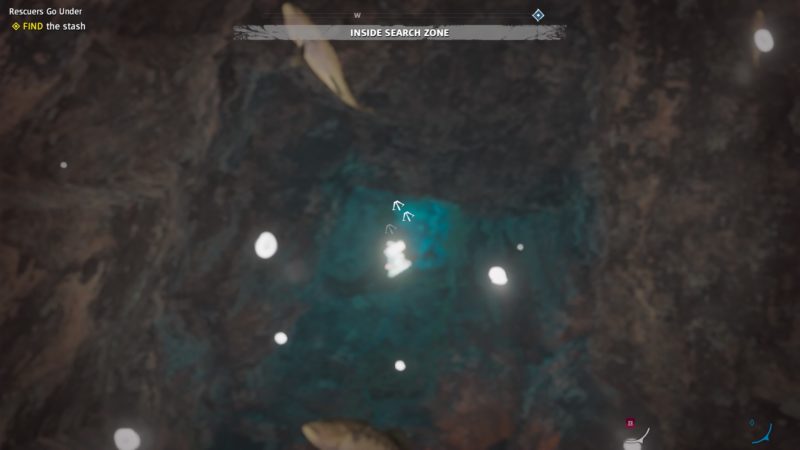 After going up, you will reach some dry land.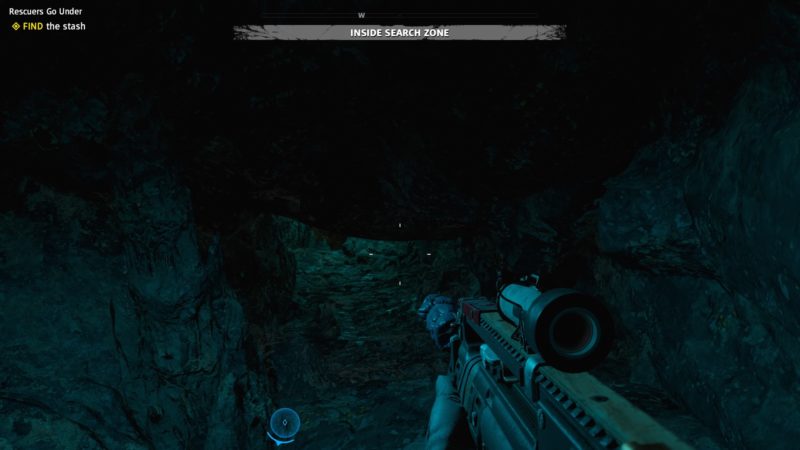 Keep going until you find this place with some glowing insects and stalagmites. Grapple again to get to the next platform.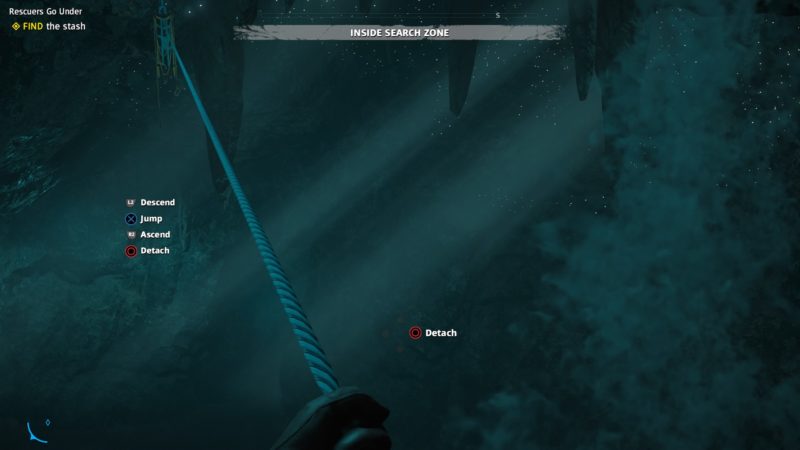 After some time, you will probably fall down as the ground will collapse.
You will end up in the water. Get up and you should find a car here. You will see another platform on the other side, but you need to jump.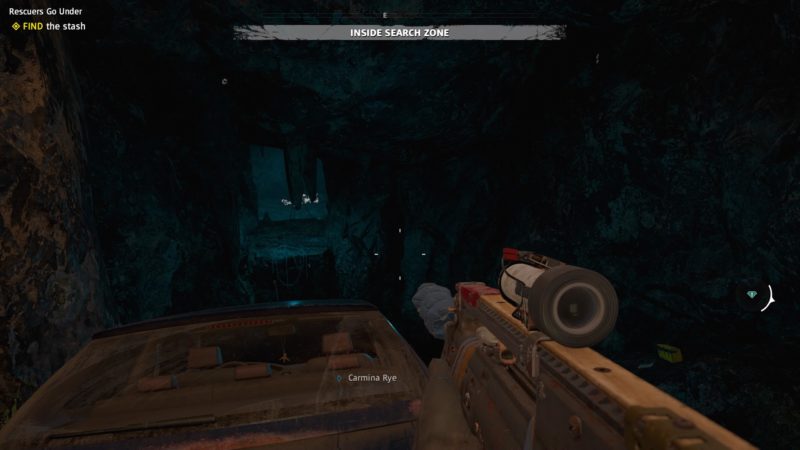 Jump to the next platform.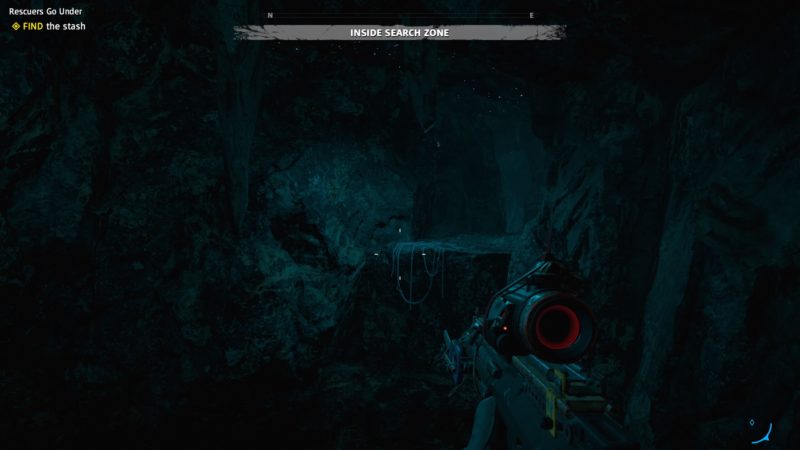 After reaching the area, you will immediately see the stash.
The mission Rescuers Go Under completes here.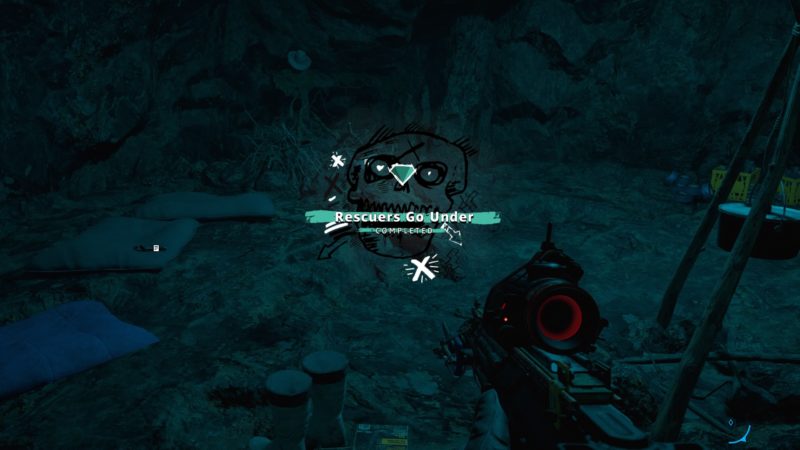 ---
Related articles:
Far Cry New Dawn: Light 'Em Up (Treasure Hunt Guide)
To Love A Boar (Save Horatio) – Far Cry New Dawn
Far Cry New Dawn: Going Haywire (Treasure Hunt Guide)
Far Cry New Dawn: For Whom The Bear Tolls (Treasure Hunt)
Riddle Me Fish (Treasure Hunt Guide) – Far Cry New Dawn
Far Cry New Dawn: The Best Laid Plans (Treasure Hunt)