Going Haywire is a treasure hunt mission in Far Cry: New Dawn.
Your task is to get the stash in the bunker, but it's surrounded by electricity.
Here's a walkthrough of Going Haywire in Far Cry New Dawn.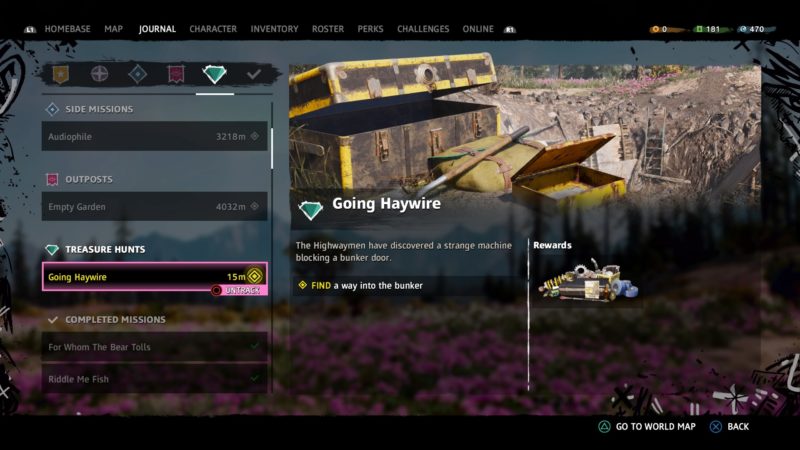 Like other treasure hunts, you need to talk to the NPC with the green and white symbol to activate the mission.
Look for the treasure note
To begin the mission, look for the treasure hunt note. The exact location is shown in the map below, marked as the green gem symbol.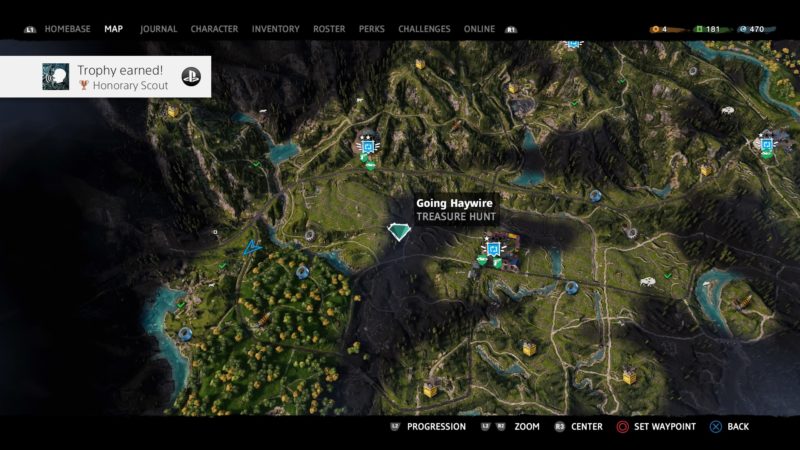 You will notice a huge electricity commotion near the note. There are also Highwaymen in the area and you may want to clear them first.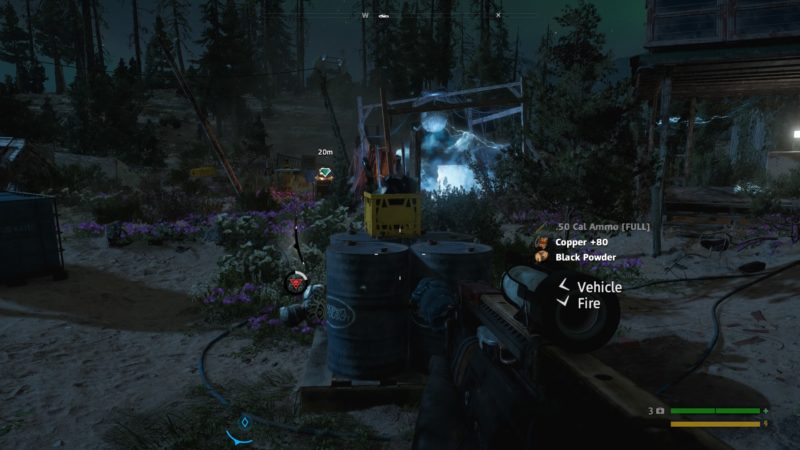 The note is inside the yellow box on the crate.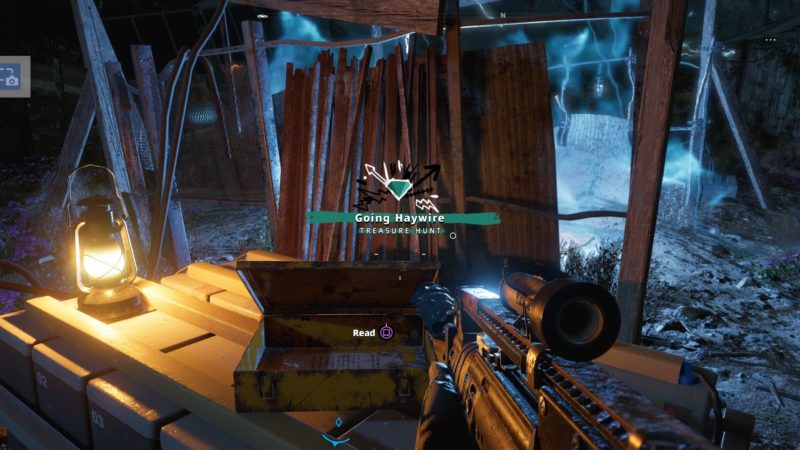 Find a way into the bunker
To get into the bunker, you need to disable the electricity first.
Now, get into the building with a locked door.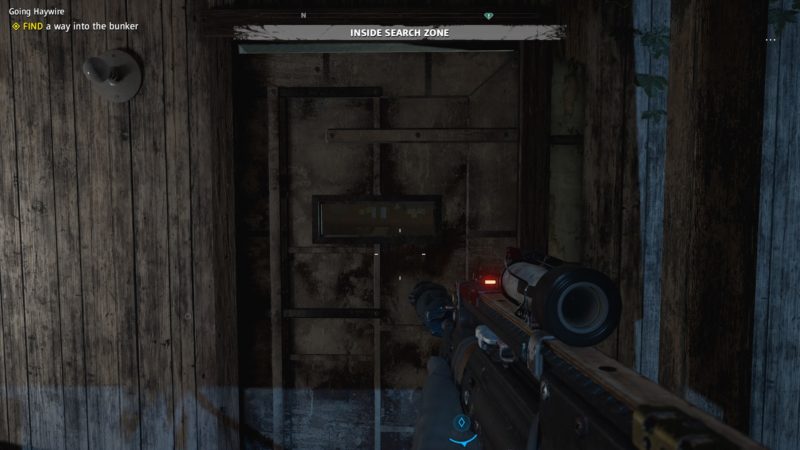 To open the door, you have to climb on the building's rooftop. From the grill, you should be able to shoot the lock, as the door's locked from the inside.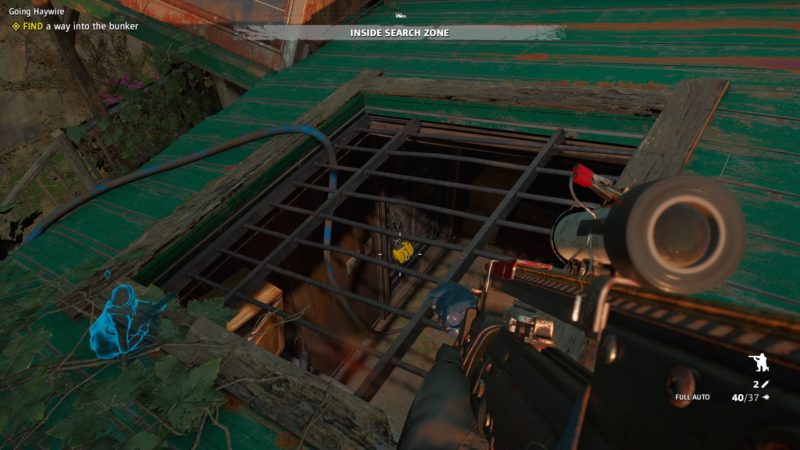 Once the door is unlocked, kick it open as it won't budge by itself.
Find the control panel at one side of the building. Use it to stop the sparks.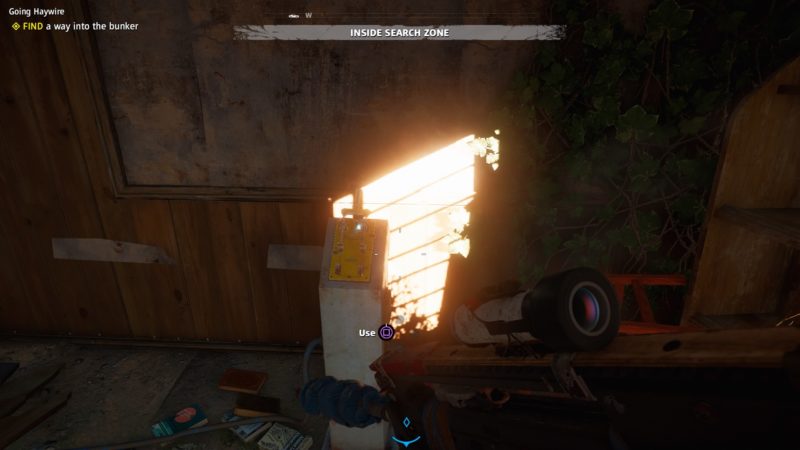 Get the stash
Once the coast is clear, get back to the underground bunker.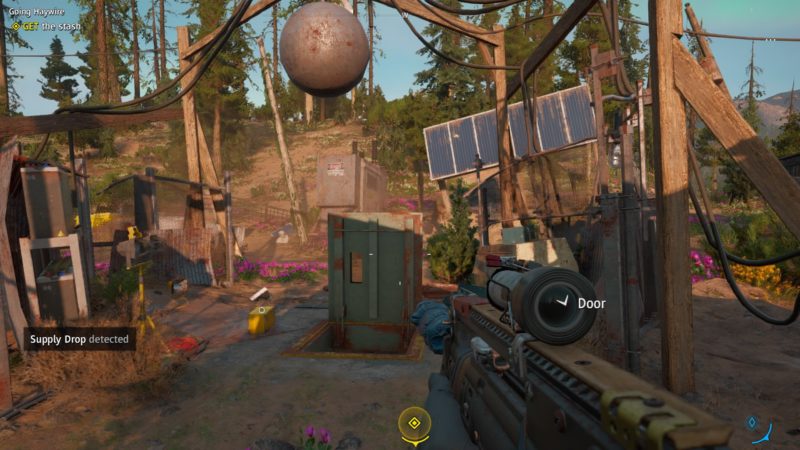 The door inside is unlocked. Walk in and claim your rewards.
The treasure hunt mission Going Haywire completes here.
Like the other treasure missions, you will find 3 perk points here.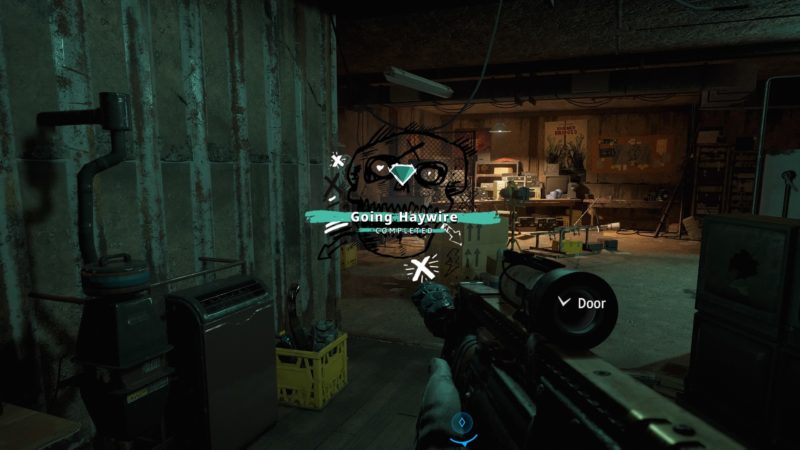 ---
Related articles:
Far Cry New Dawn: Target Practice (Treasure Hunt)
Far Cry New Dawn: How To Get All Guns For Hire In The Roster
Rescuers Go Under (Treasure Hunt Guide)
Far Cry New Dawn: For Whom The Bear Tolls (Treasure Hunt)
Far Cry New Dawn: Riddle Me Fish (Treasure Hunt Guide)
The Best Laid Plans (Treasure Hunt Guide)
Far Cry New Dawn: High Art (Treasure Hunting Guide)