Second Helpings is one of the main quests in Fallout 76 and it starts immediately after Thirst Things First.
Your task is to find Delbert Winters who is in Flatwood, among other things.
Here's a walkthrough of Second Helpings in FO76.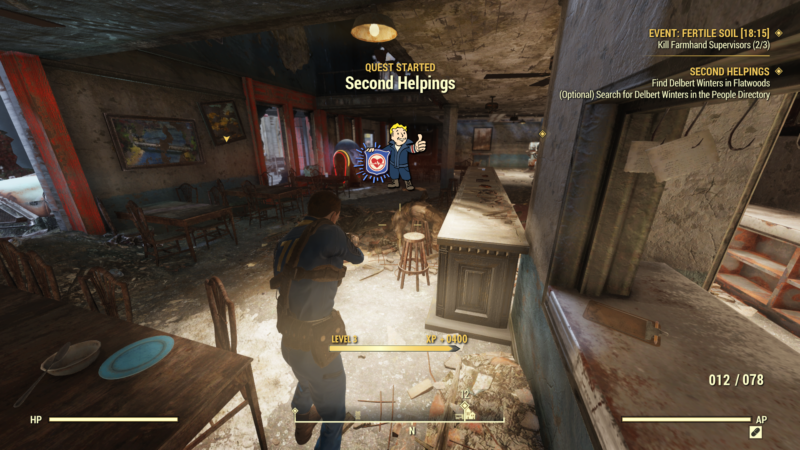 Search for Delbert Winters using the kiosk
This part is optional but you can search for Delbert's location using the self-serve kiosk.
Just click on his name among the staff names.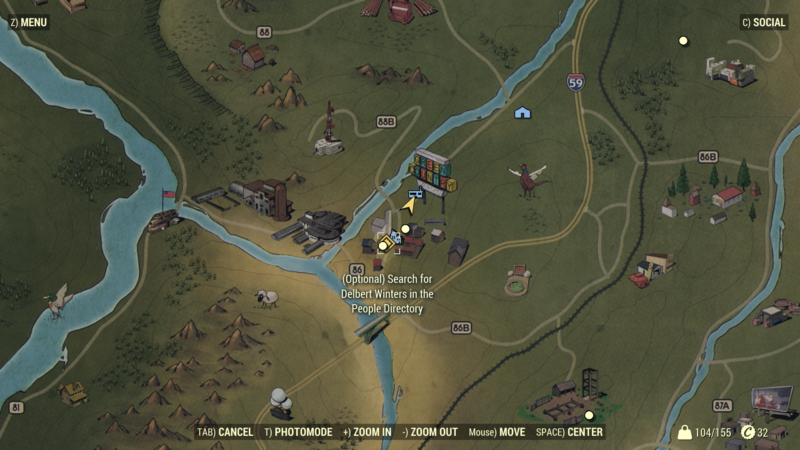 After checking out the information, go to his house.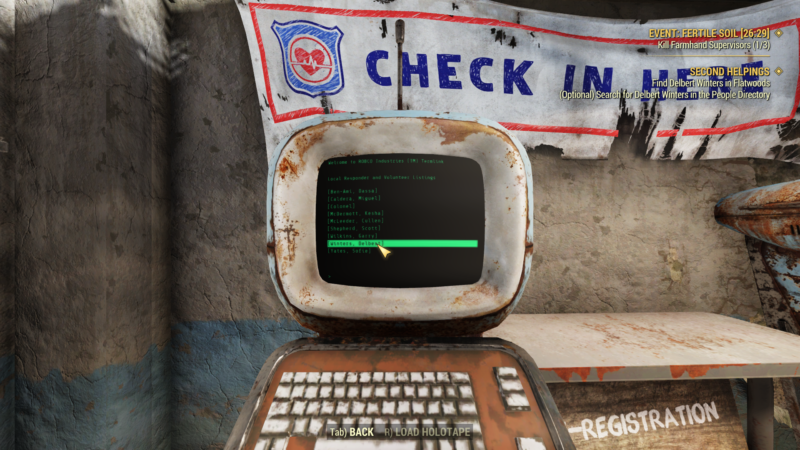 Look for Delbert in his home
Just located nearby the kiosk is Delbert Winters' home. The exact location is shown in the map below.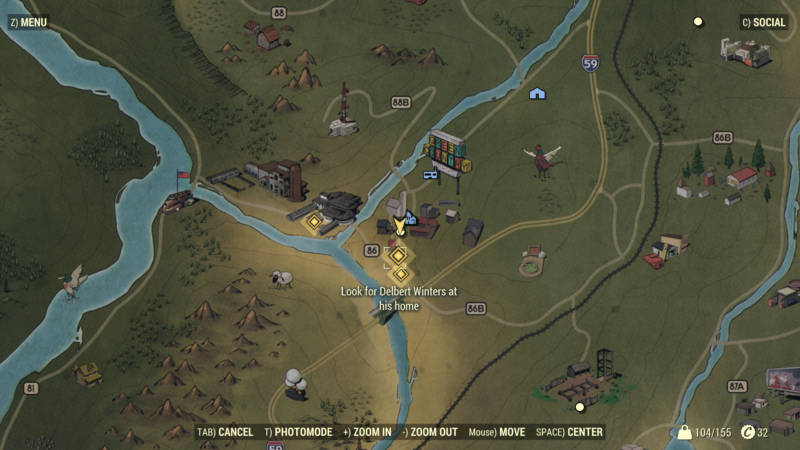 As you enter the house, he is obviously dead. Loot the items from him to proceed.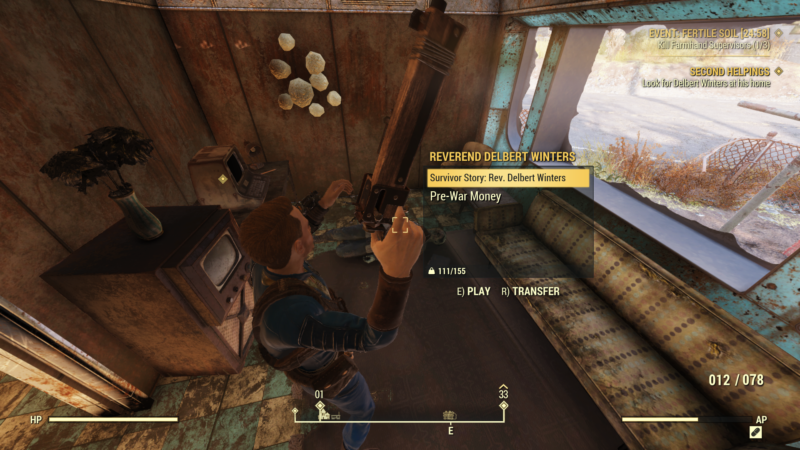 Search for training instructions
Inside the house just beside his body, you should see this terminal.
You need to look for training instructions. Click on "Volunteer Training" to proceed.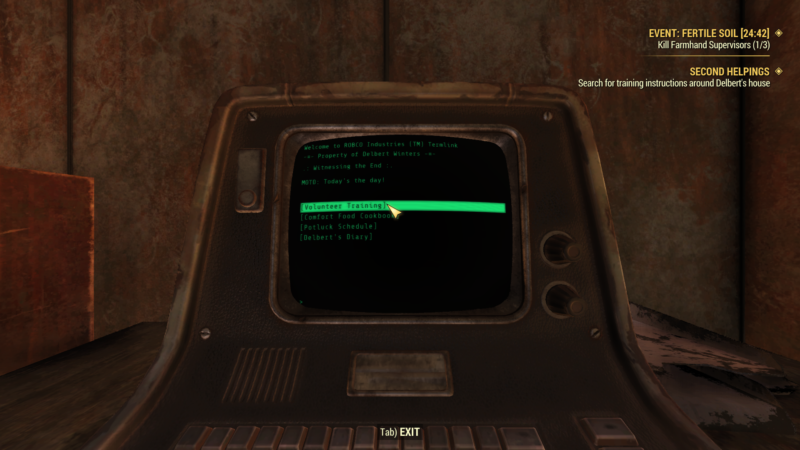 Cook a ribeye steak
Your training instruction is to cook a ribeye steak.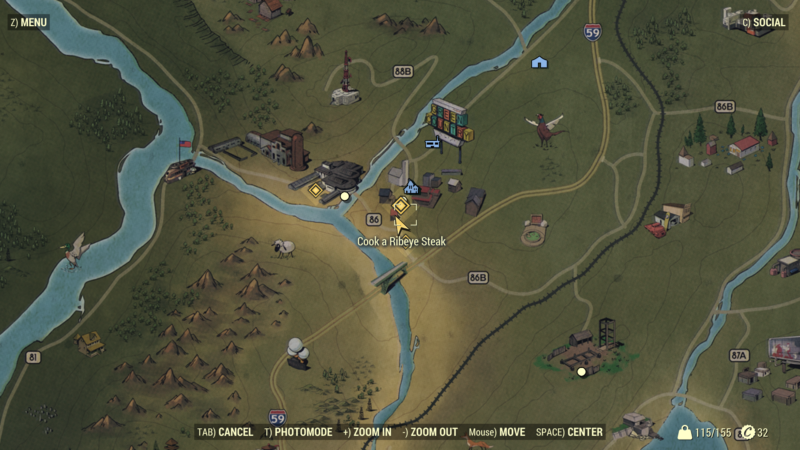 Get to the place where you first boiled the contaminated water. Use the cooking station to cook a ribeye steak.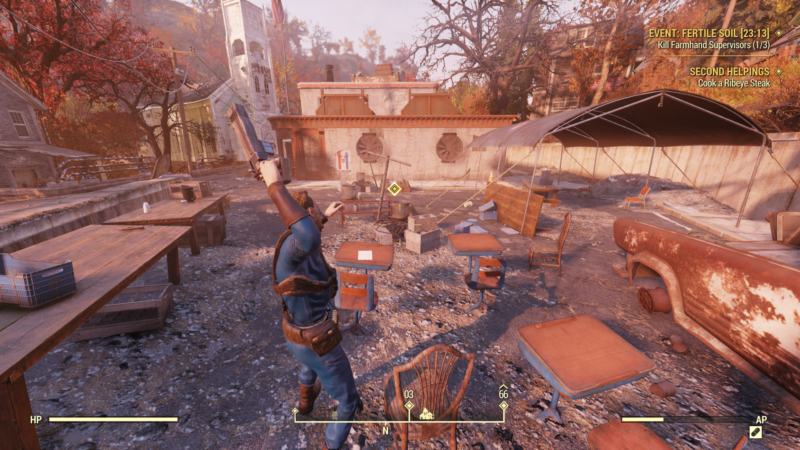 You need Brahmin Meat and wood. You can get Brahmin Meat by killing the Brahmin in the vicinity. It's the cow with two or three heads.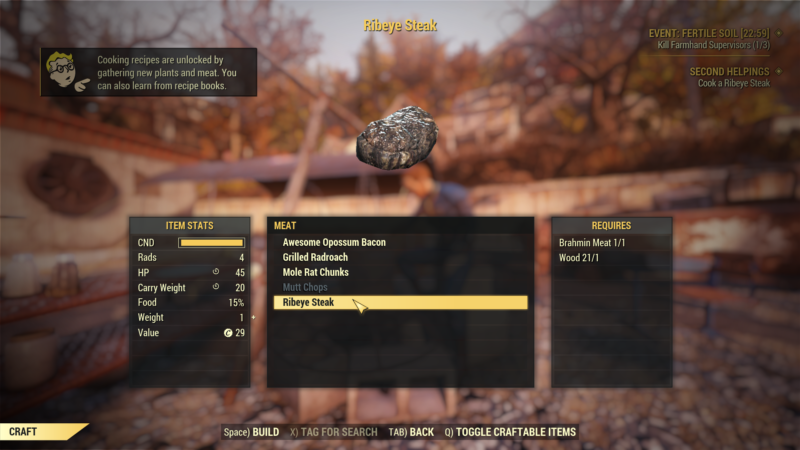 Check in with the kiosk
Once you've done cooking, get back to the self-serve kiosk to check in.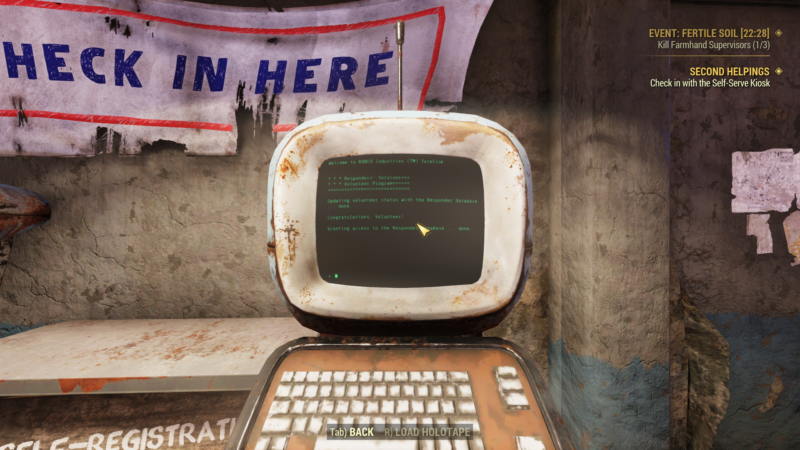 Contact the Responders using the Database
Once you've checked in, get back to the trading hall in Flatwood, just nearby. The exact location is shown in the map below.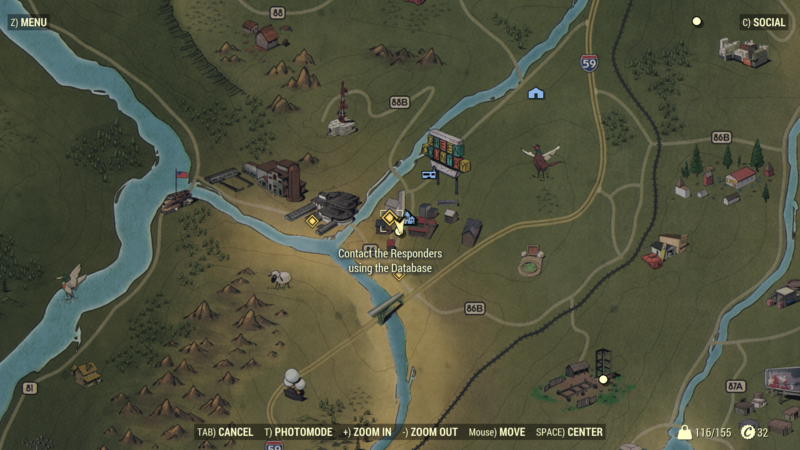 Use this computer right at the entrance.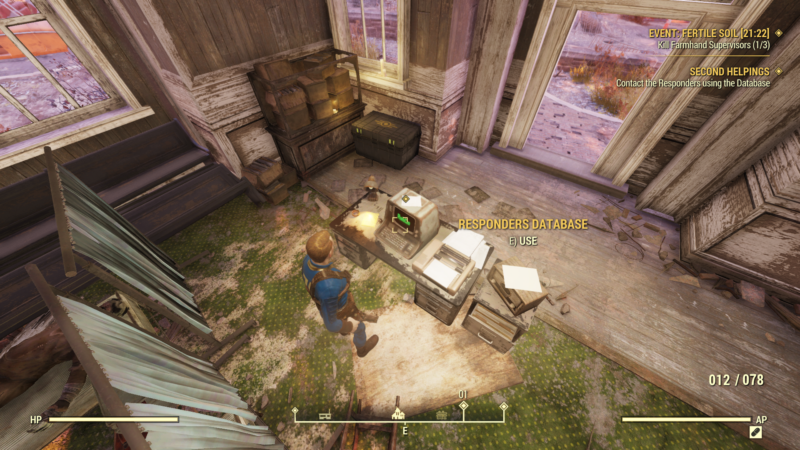 The quest completes here.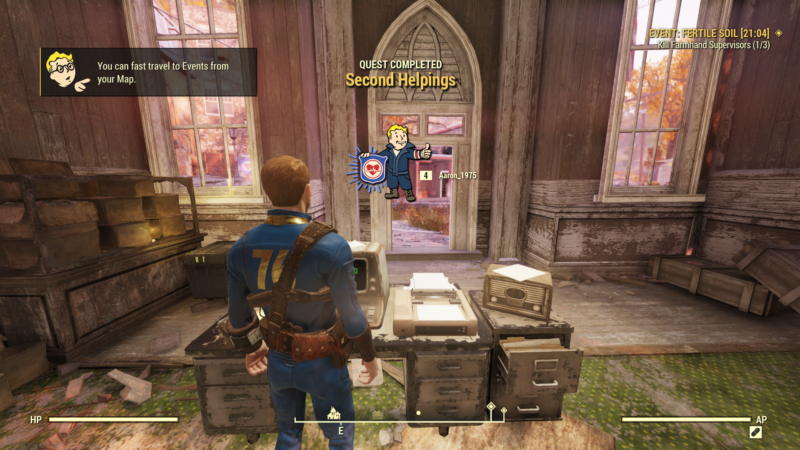 Hopefully this guide is useful.
---
Related articles:
Fallout 76: Final Departure (Walkthrough And Guide)
Fallout 76: First Contact (Walkthrough And Guide)
Best Games Like Fallout 76 – 10 Alternatives To Play Today
Fallout 4: Best Melee Weapons To Choose From
Fallout 4 Lockpicking Guide – How To Pick Locks To Gain Items