First Contact is the second quest in Fallout 76 and starts immediately after Reclamation Day.
Your task is to look for the Overseer's Camp to find out more on what is happening.
Here's a walkthrough of First Contact in FO 76.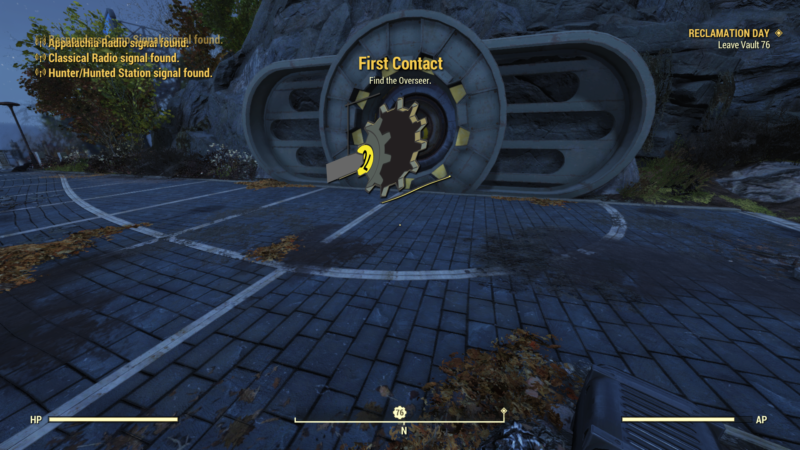 This mission starts automatically after you've done the previous.
Find the Overseer's Camp
The first thing you have to do is to find the Overseer's Camp. The exact location of the place is shown in the map below.
Just keep walking southeast from Vault 76.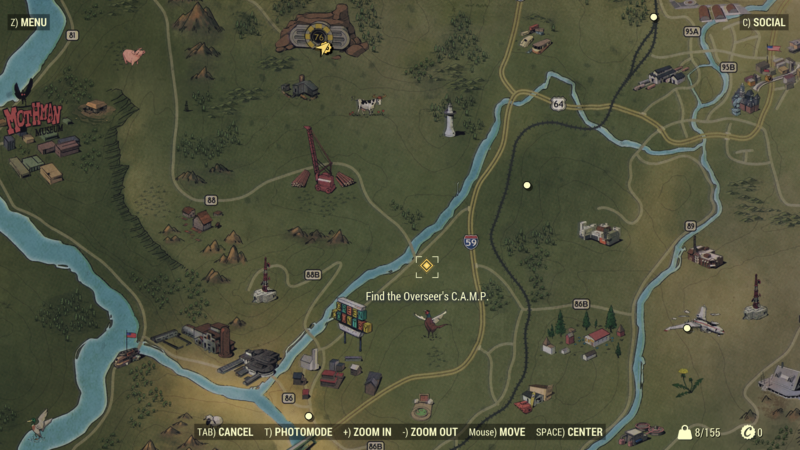 You should pass by this robot Pennington on the way down.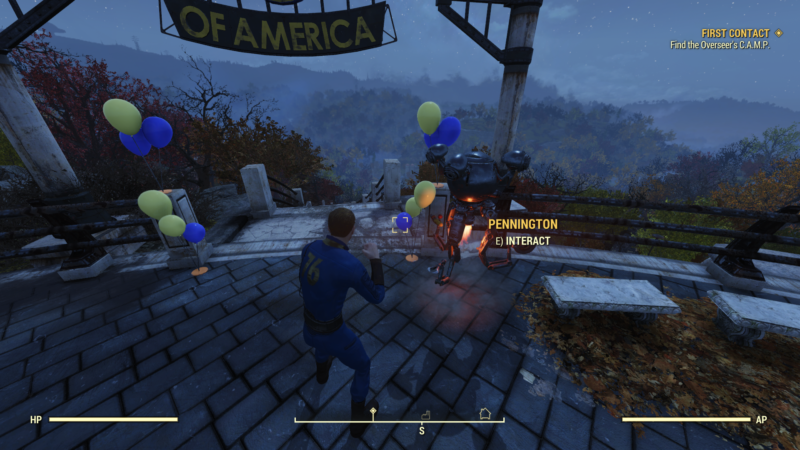 The Overseer's Camp is just a small campsite in the forest. You can see the image below.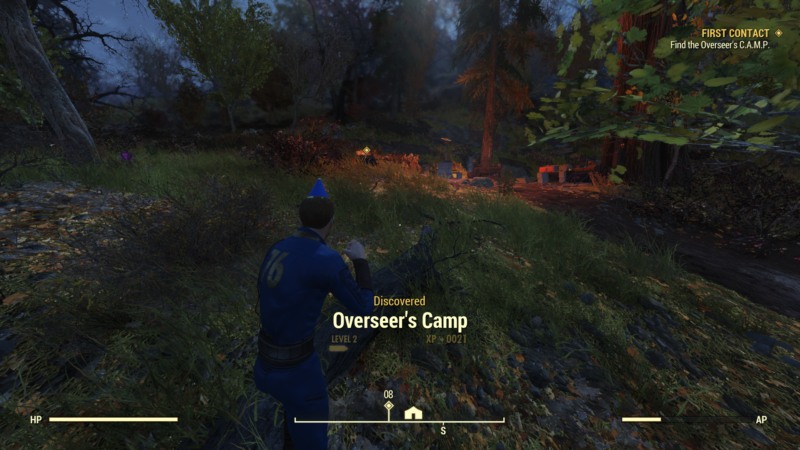 At the site, you should find some items worth looting. Also, there are some crafting tables for you to craft weapons and armor.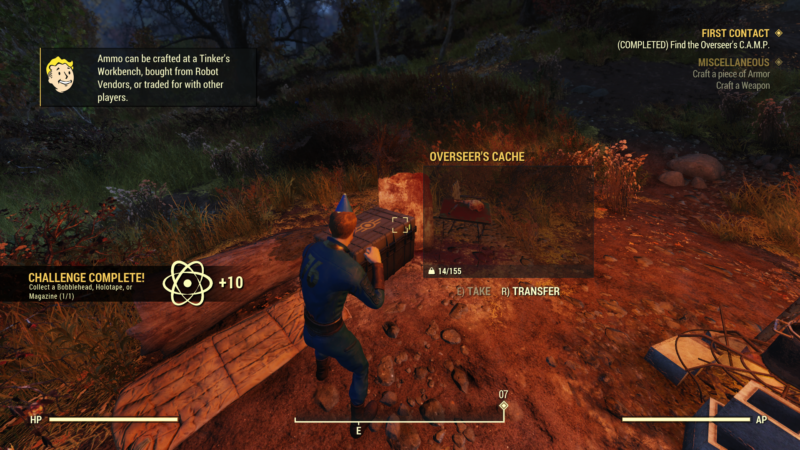 Try to craft some weapons like simple melee weapons (e.g. hatchet). You can also craft leather chest pieces there if you have the materials.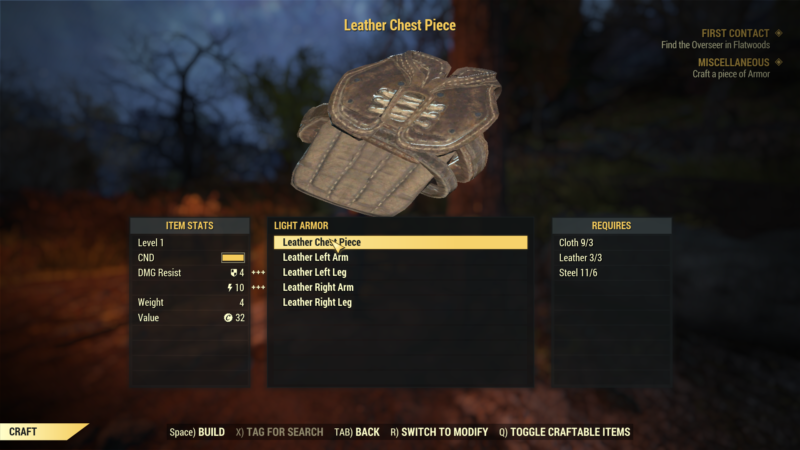 Once you're done, get to the next location.
Find the Overseer in Flatwoods
Now, go southwest to Flatwoods. The location is shown in the map below.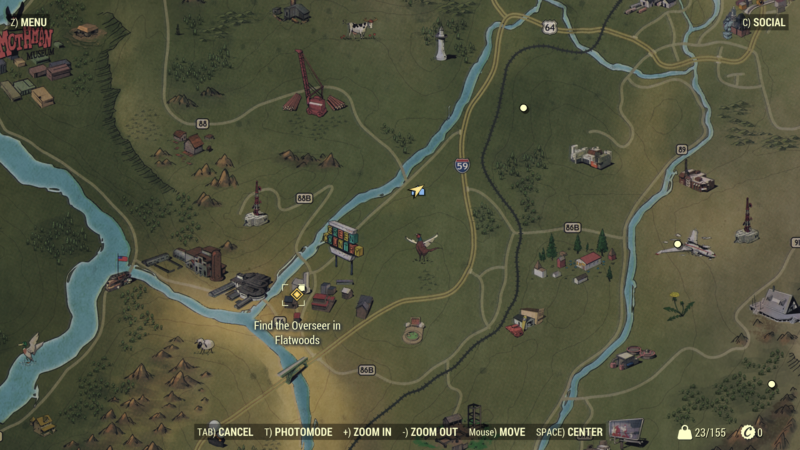 You can walk using the road and you will reach the place in no time.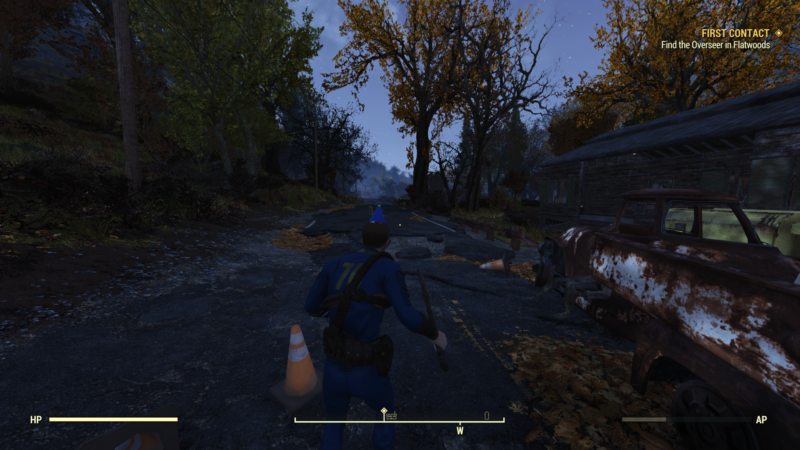 It's located in what looks like an abandoned church.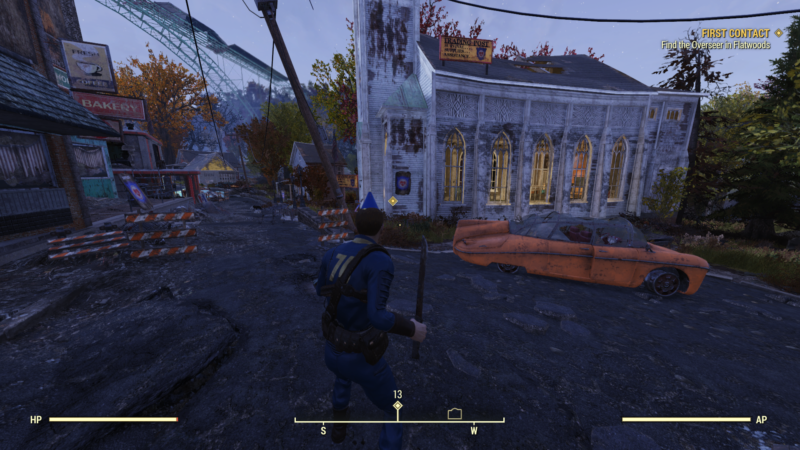 Inside the building in Flatwoods, you should find a lot of items to loot. There may also be bugs to kill inside and out.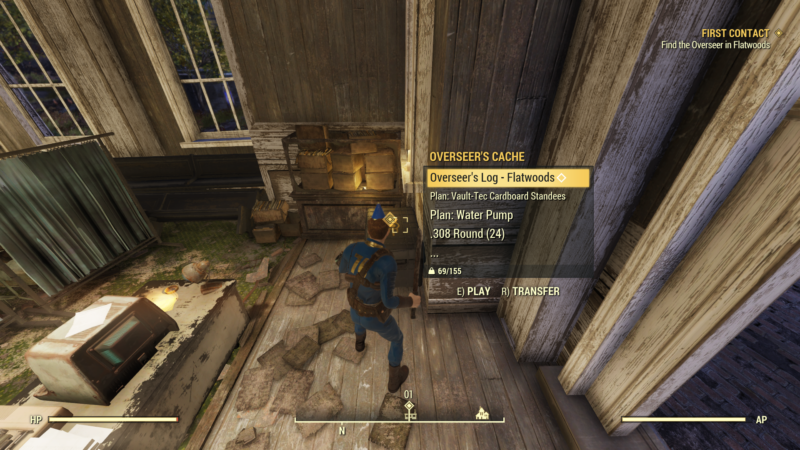 Just loot whatever you can find especially if you're still new. You should also come across a robot that trades items with you.
If you have lots of junk, you can sell them for coins. You can use those coins to purchase a pistol and ammo if you have enough.
Register as a volunteer
Once you've done exploring the place, get out of the building and to the next. You need to register as a volunteer.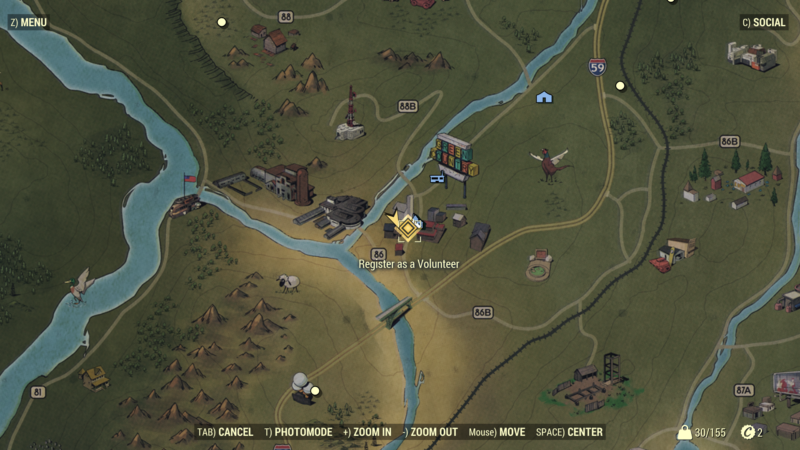 You should see these terminals inside the building.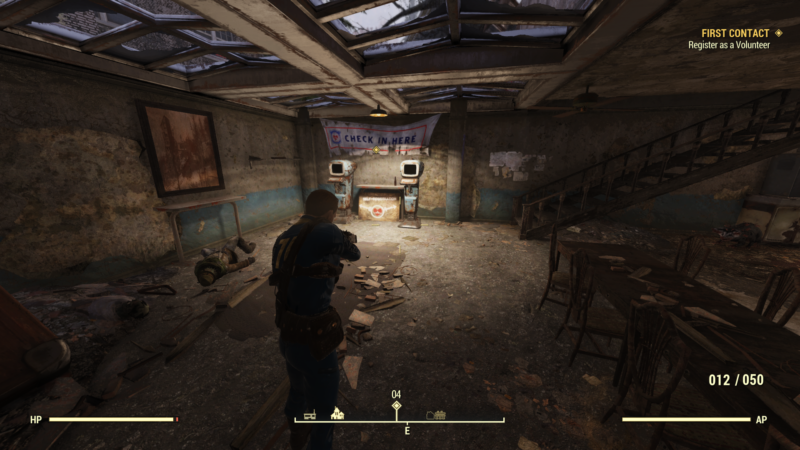 Interact with it and register as a volunteer.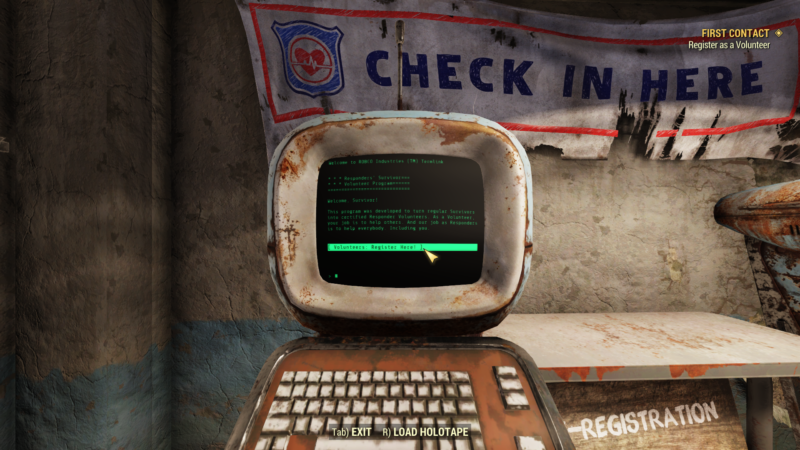 The quest completes here, and a new quest "Thirst Things First" starts immediately.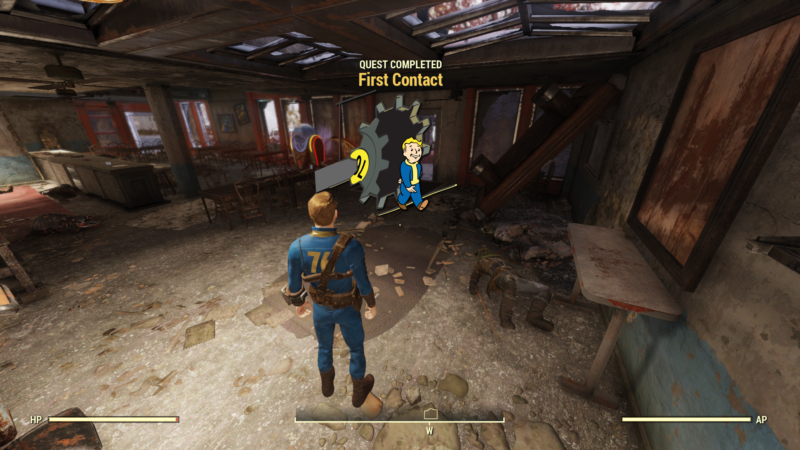 ---
Related articles:
FO76: Second Helpings (Walkthrough And Guide)
Fallout 76: Reclamation Day (Walkthrough And Guide)
Fallout 76: Thirst Things First (Guide And Walkthrough)
Best Games Like Fallout 76 – 10 Alternatives To Play Today
Fallout 4 Best Power Armor – How To Find The X-01 Suit
Fallout 4 Hacking Guide – How To Hack Into Terminals