Embers Movement is a bounty mission in Tom Clancy's The Division 2.
This bounty is unlocked after completing the Constitution Hall project.
Here's a walkthrough of Embers Movement in The Division 2.
Find the bounty
Your main objective is to find the bounty and the other Outcasts.
Get to the location shown in the map below, marked as the bounty symbol.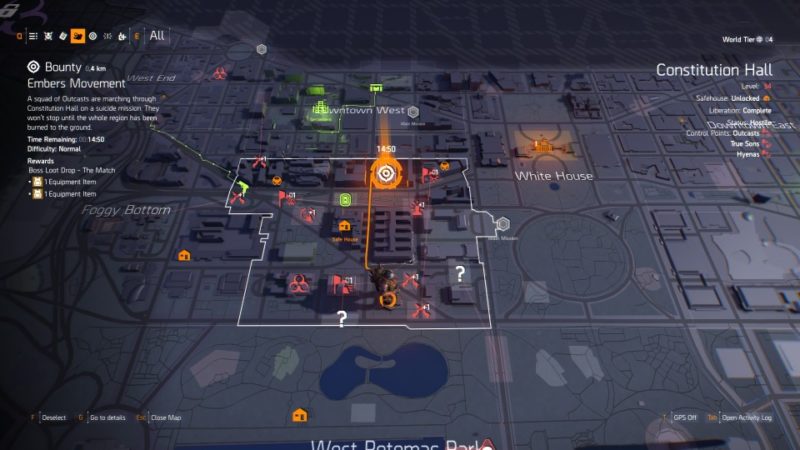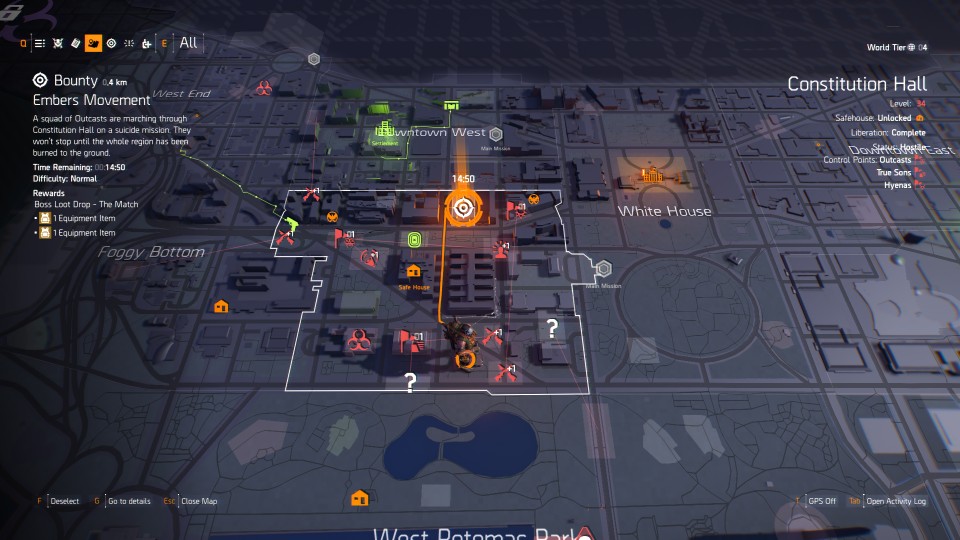 As you get there, you will see a pretty obvious entrance. Some guards will walk out of the place.
Secure the area first by killing them.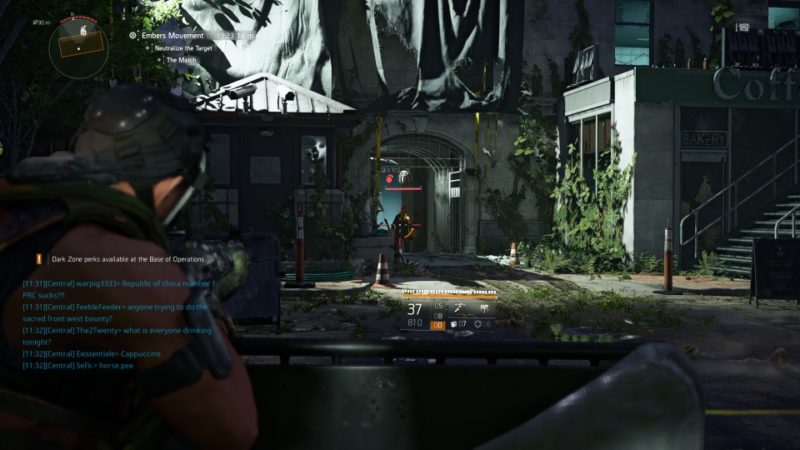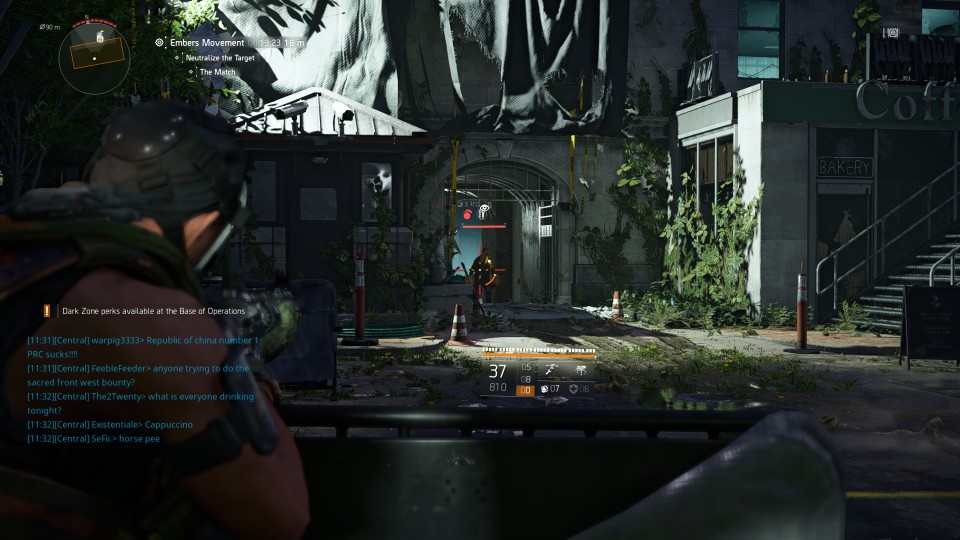 Now, get inside the compound. Go upstairs and towards the door in the image below.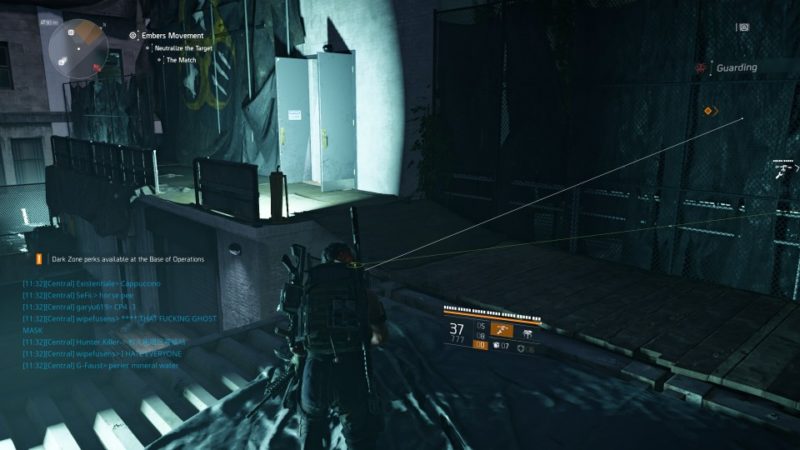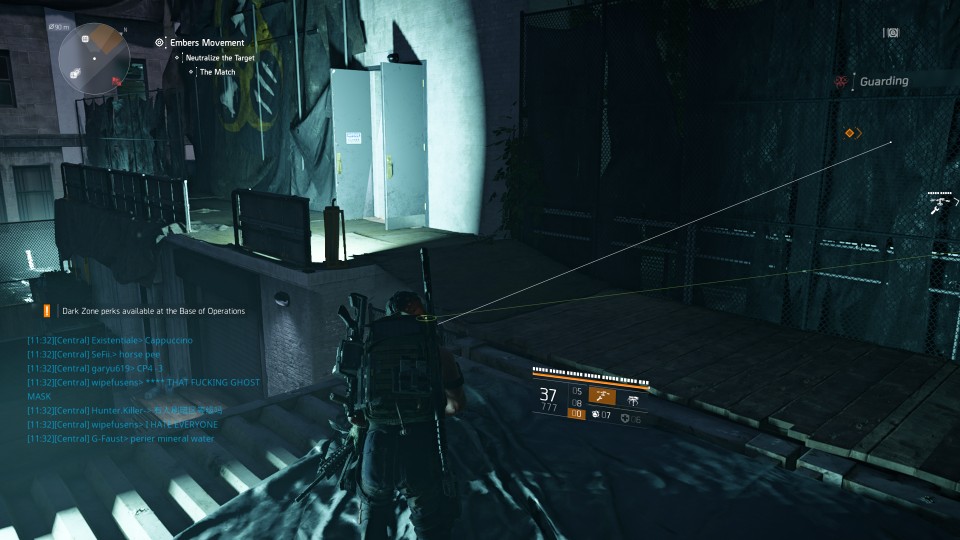 Inside the room, you should find this window and climb over it.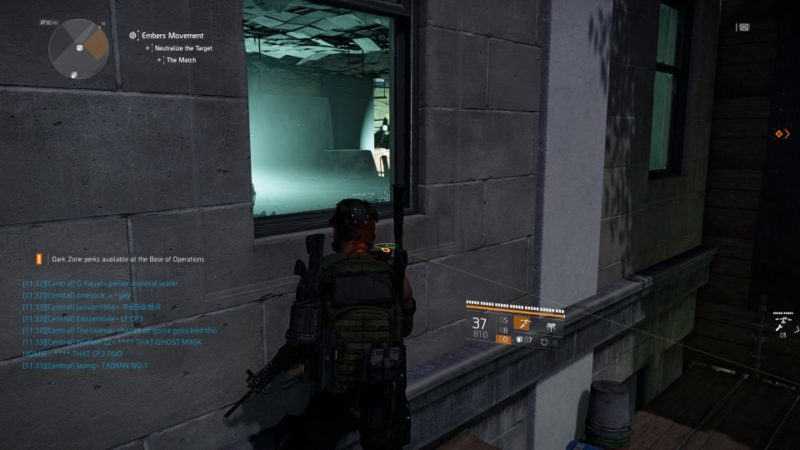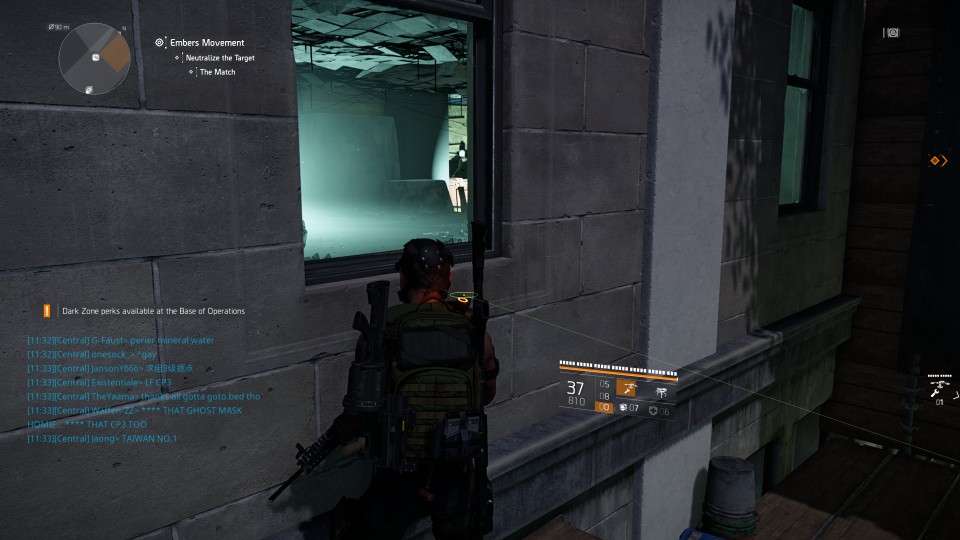 Keep going and you'll have to pass through a corridor filled with mannequins.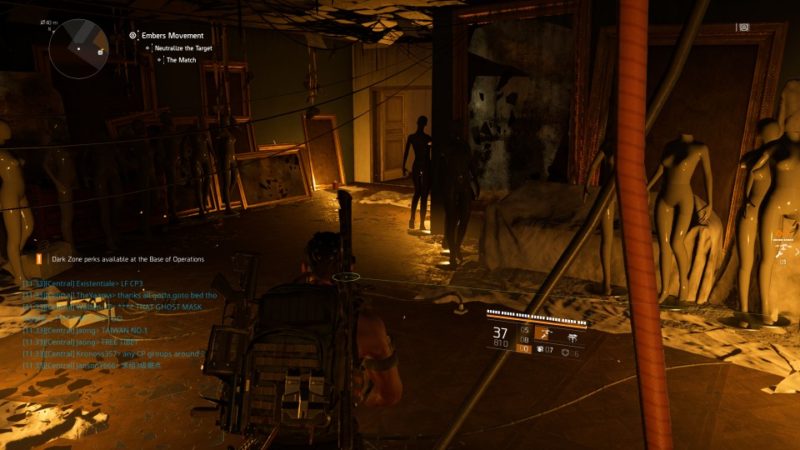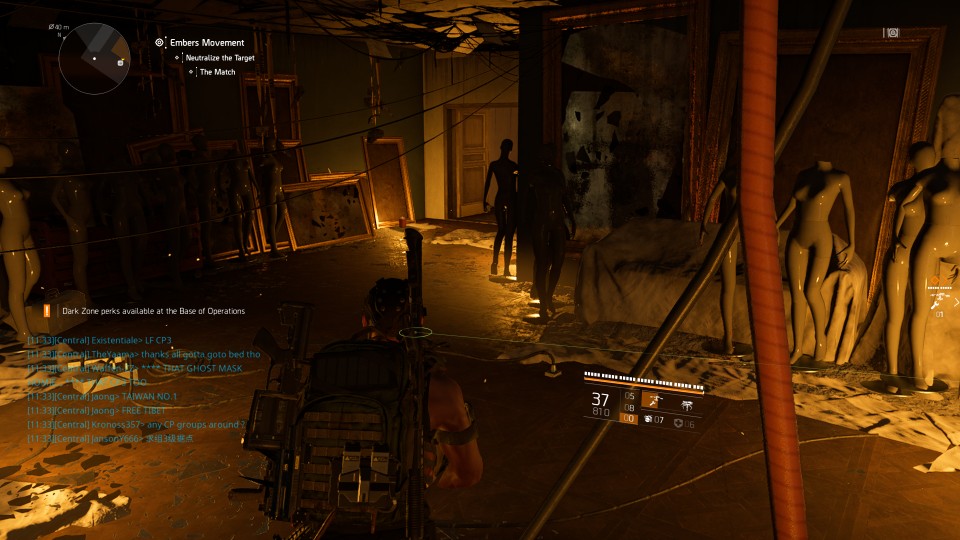 Kill the bounty (The Match)
Keep going until you reach this outdoor space filled with Outcast's hostiles.
Kill all of them until the bounty The Match shows up.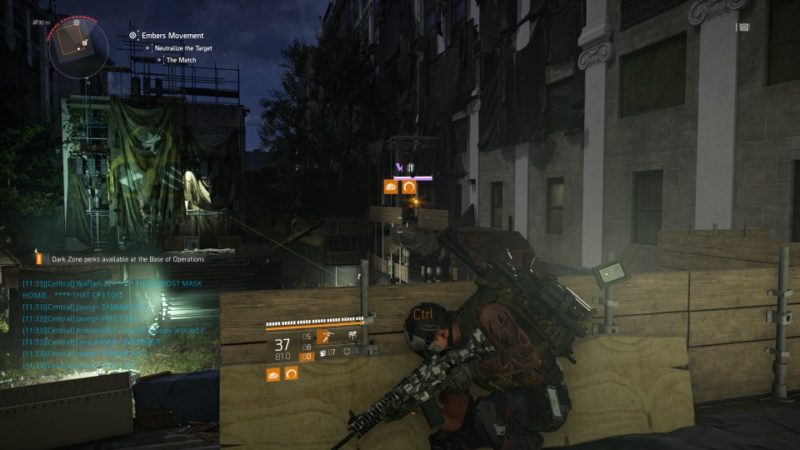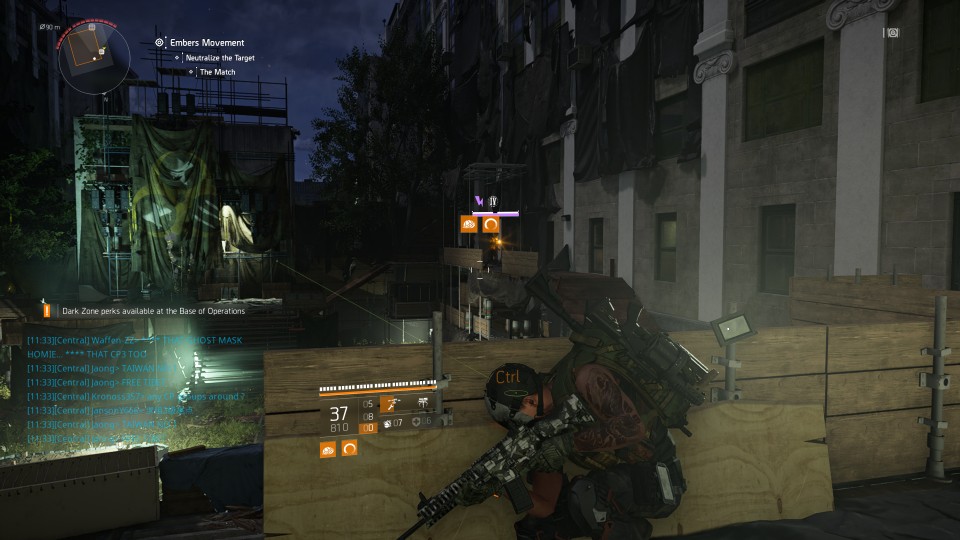 These hostiles mostly rely on fire, i.e. flamethrowers and molotov.
You have to be wary of the flames or it will kill you quickly.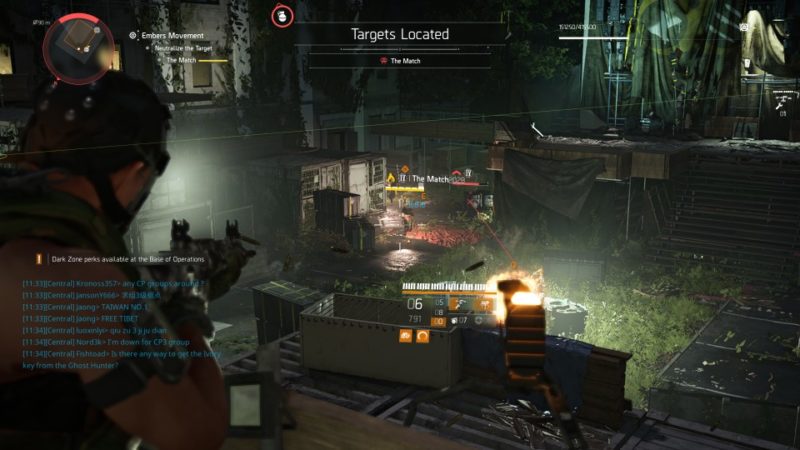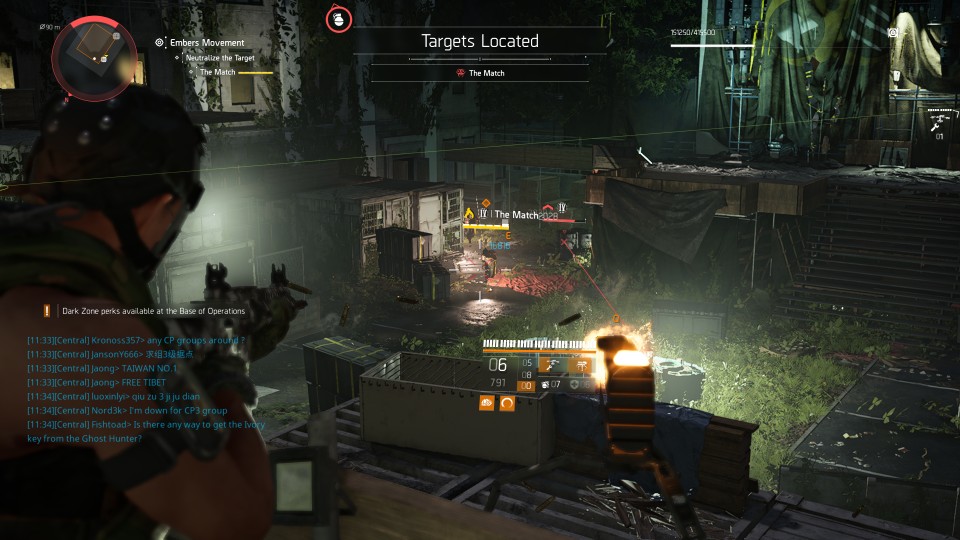 Secure the area
After killing the boss 'The Match', you have to secure the area to complete the bounty.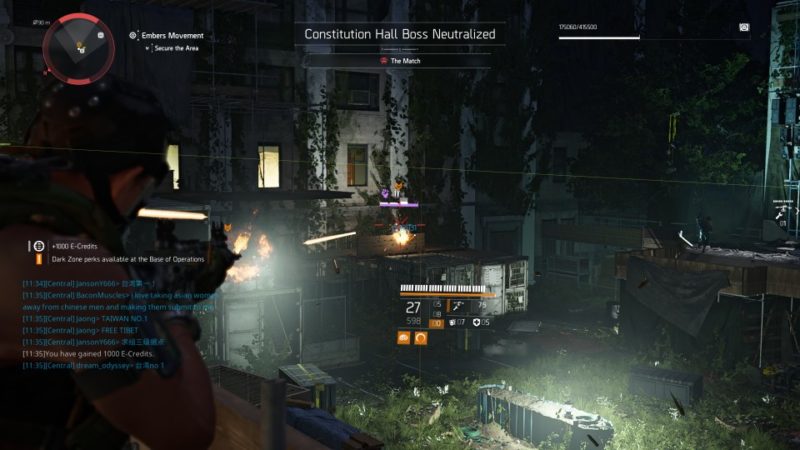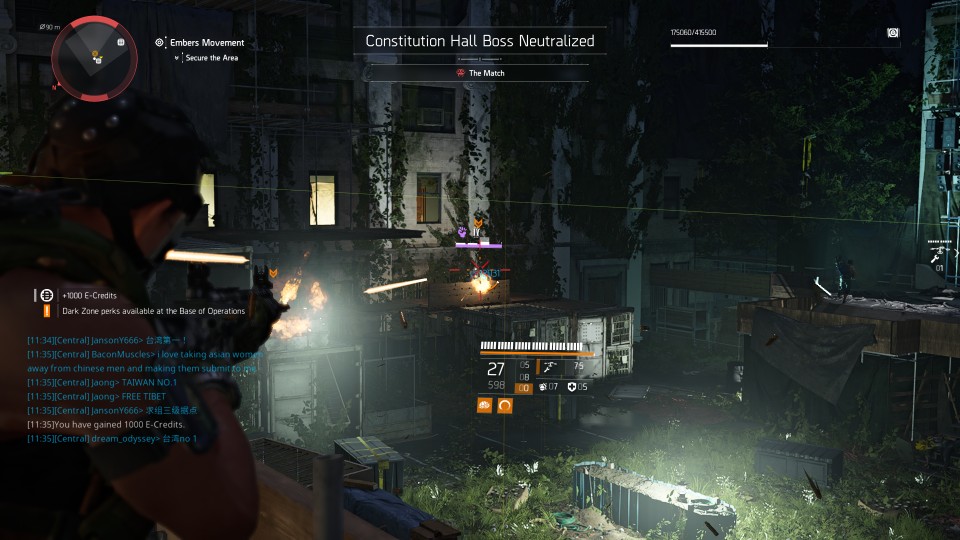 You should get some E-Credits for completing this bounty.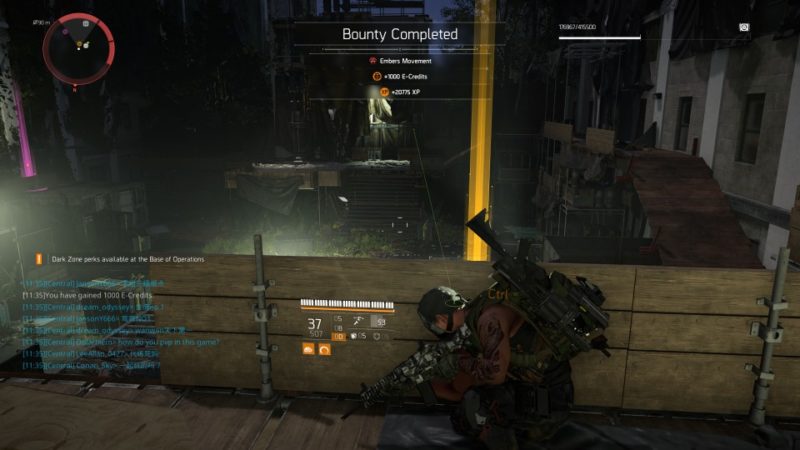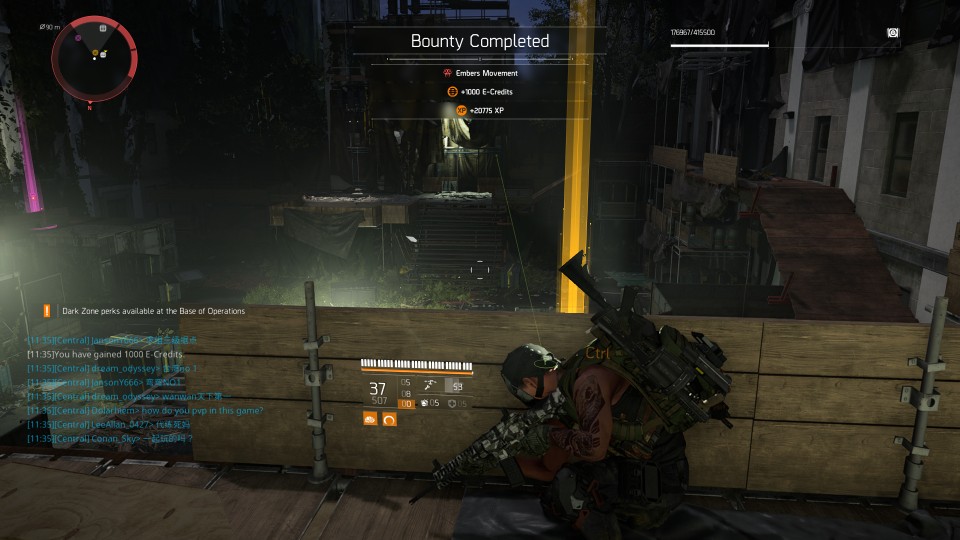 ---
Related articles:
Gatehouse Facility – The Division 2 Walkthrough
Tidal Basin Stronghold – The Division 2 Walkthrough
Faith Movement Bounty – The Division 2 Walkthrough
How To Get The Cross, Diamond, Death And Phantom Masks – Division 2
Faith Front East Bounty – The Division 2 Walkthrough
How To Find Faction Keys – The Division 2 Wiki