Dynasty Diner is a side mission you will get in Meridian Metroplex in Borderlands 3.
Your task is to help Commander Lorelei restore control over the burger supply.
Here's a walkthrough of Dynasty Diner in Borderlands 3.
To begin the mission, you need to complete Rise and Grind first, and talk to Lorelei. It's a level 12 mission.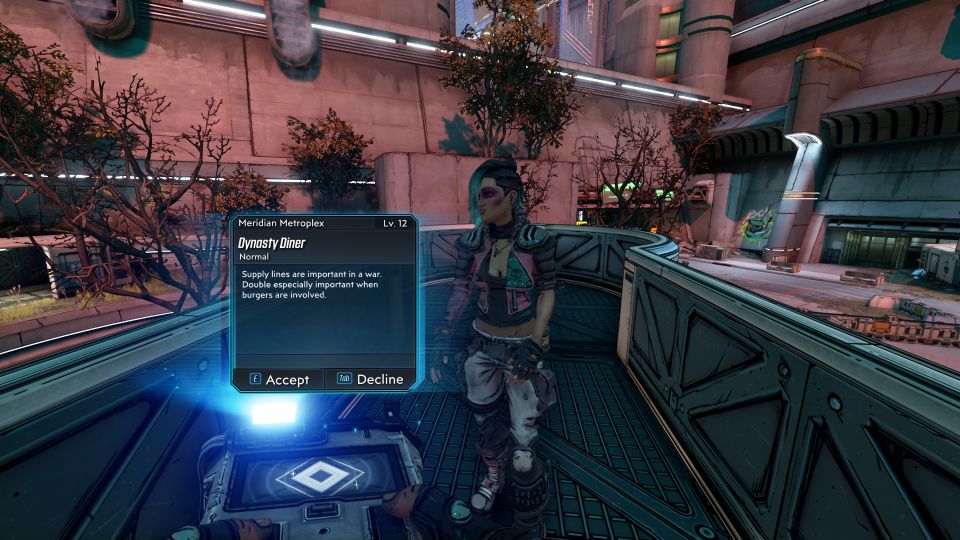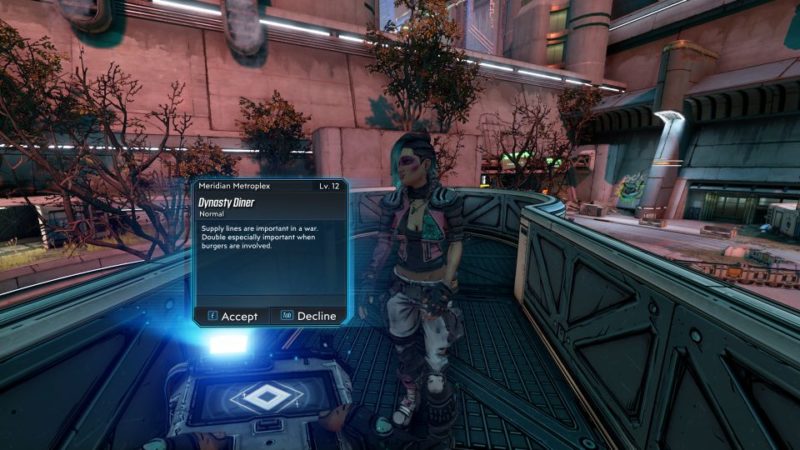 Locate Beau
First of all, head over to where Beau might be hiding. His location is shown in the map below.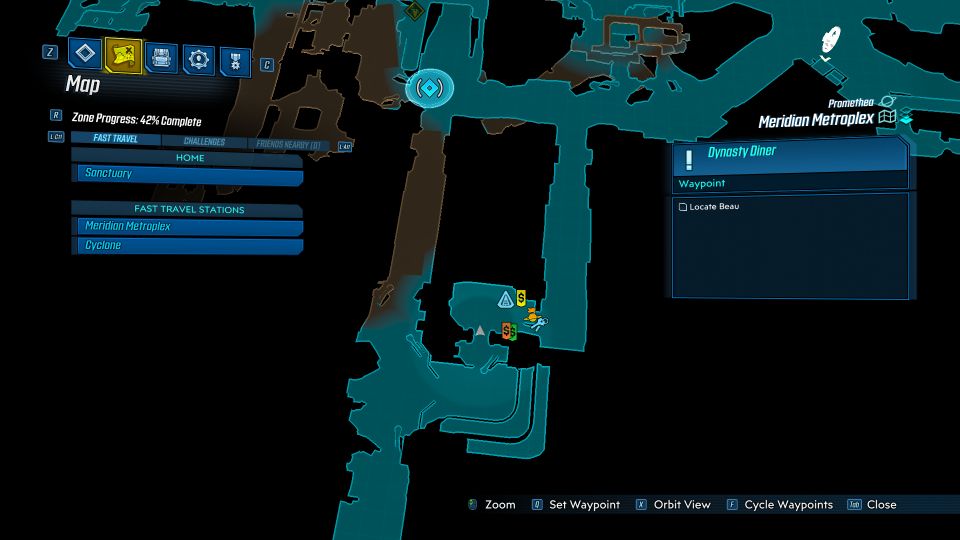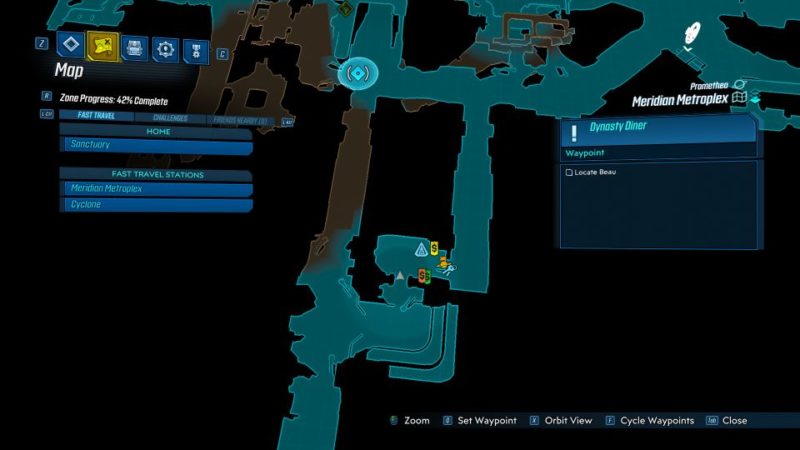 You will see an apartment. He is hiding but is able to control the diner remotely.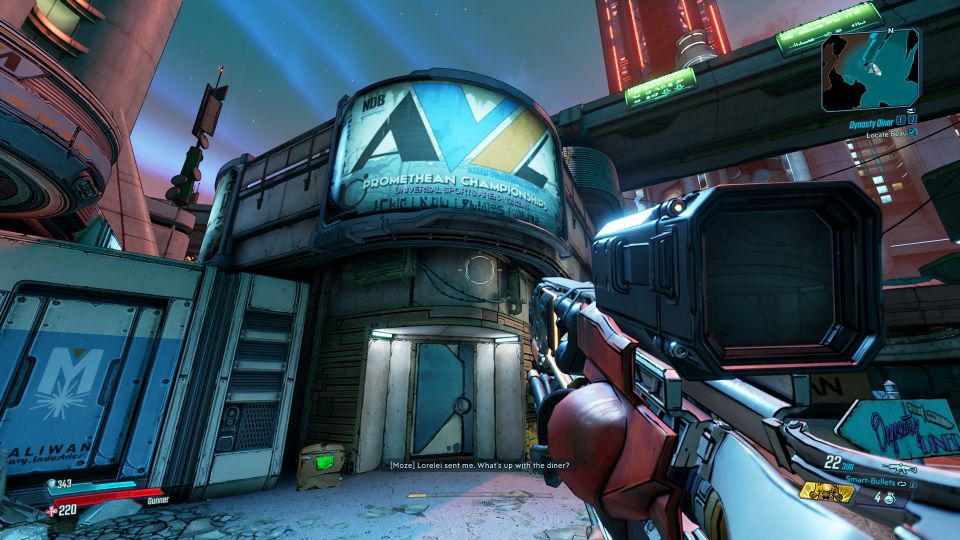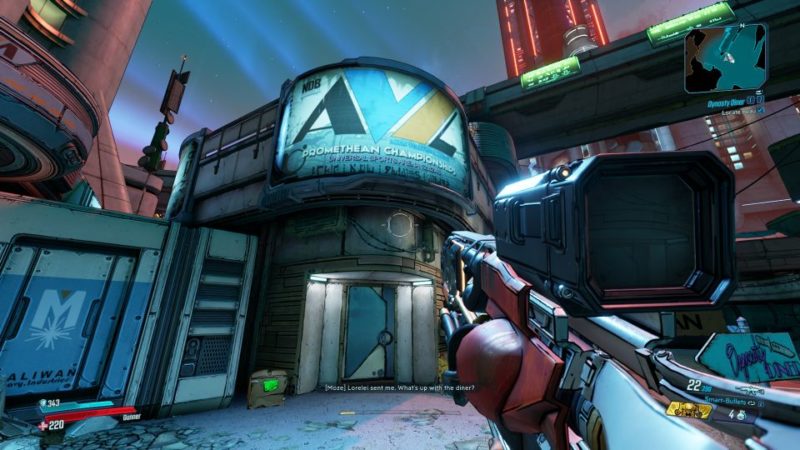 Retake diner
You need to go to the diner just nearby (location in map) to retake control from the Maliwan forces.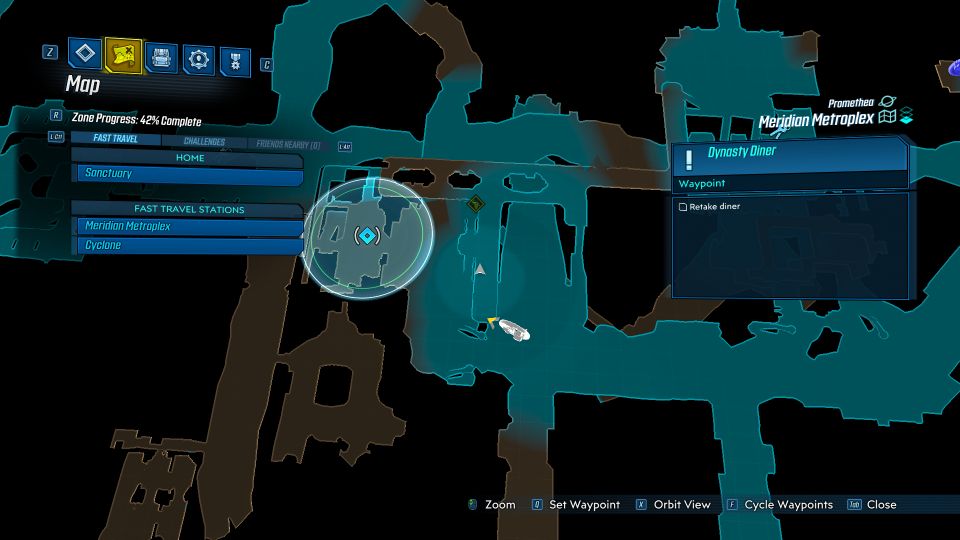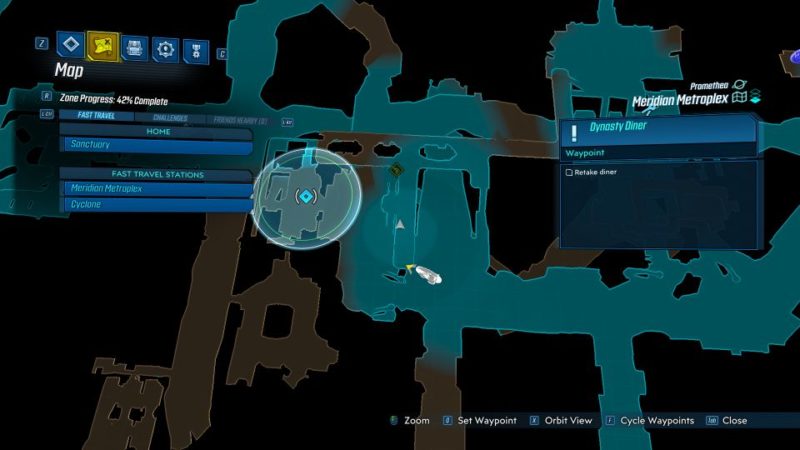 There'll be plenty of enemies waiting for you. Clear them all out.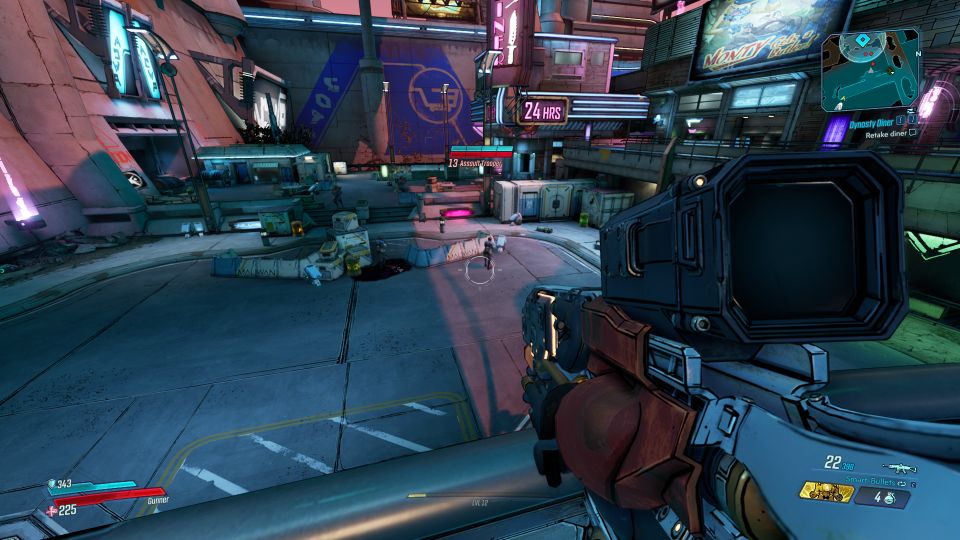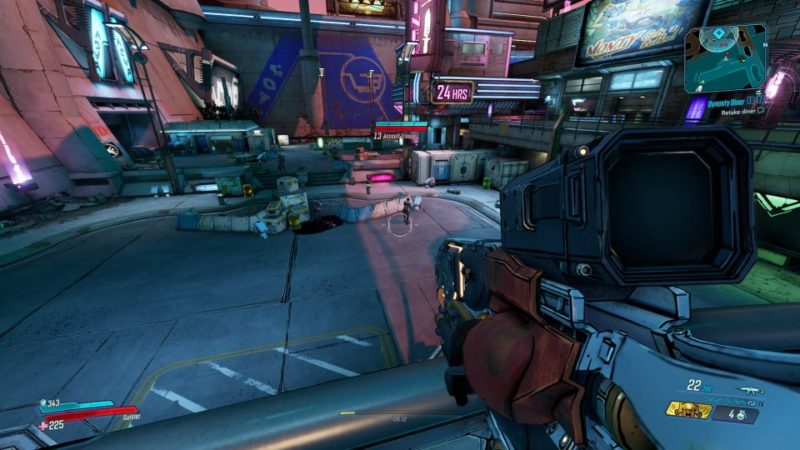 Enter employee area
Once the area is secure, jump down to the employee area.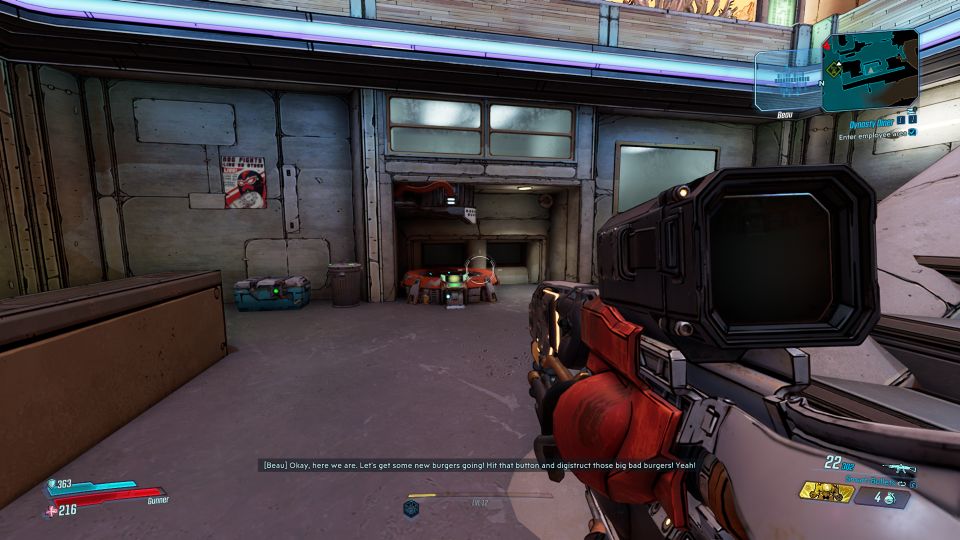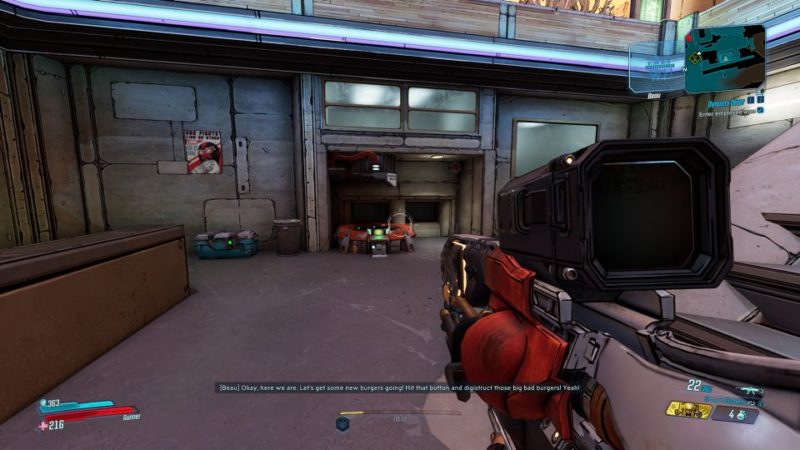 Make Dynasty meal
Use the button to make a Dynasty meal. As expected, it doesn't work as you lack a meat sample.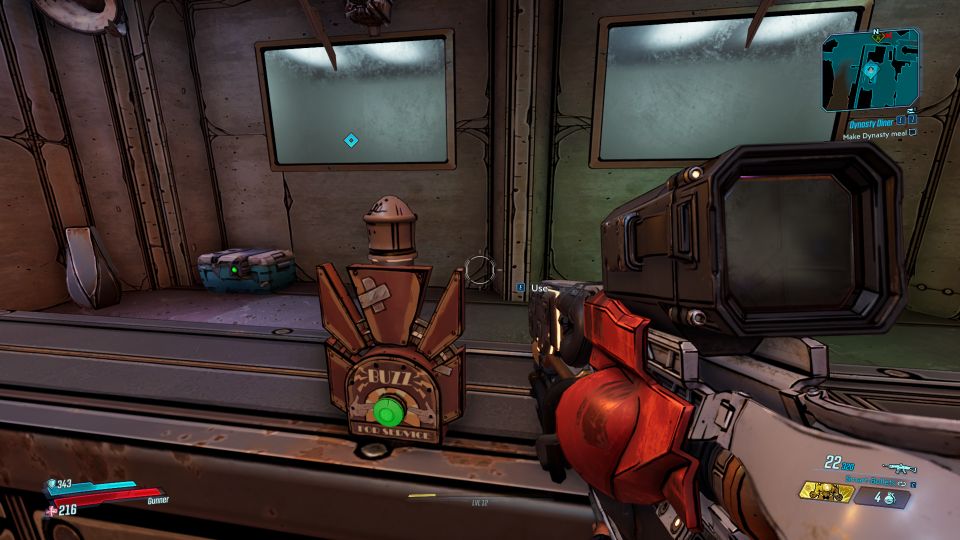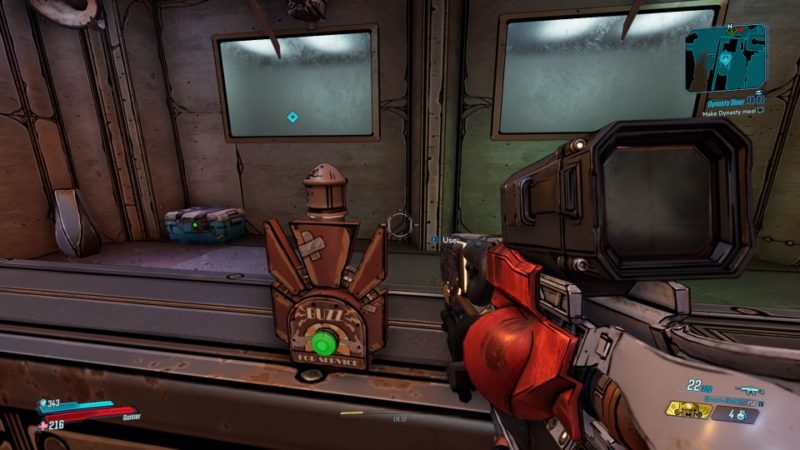 Kill ratch larva
You need to hunt three ratch larvae just nearby. The location is shown in the map.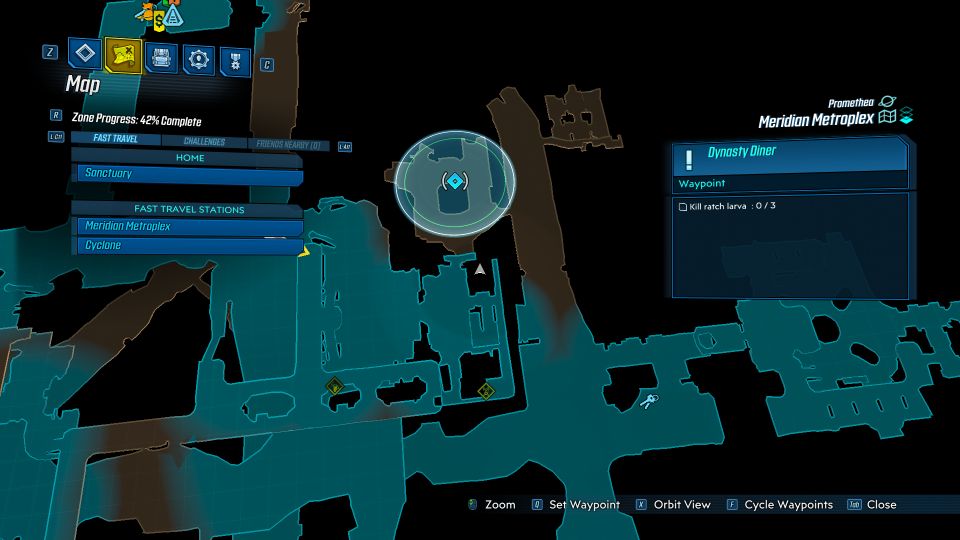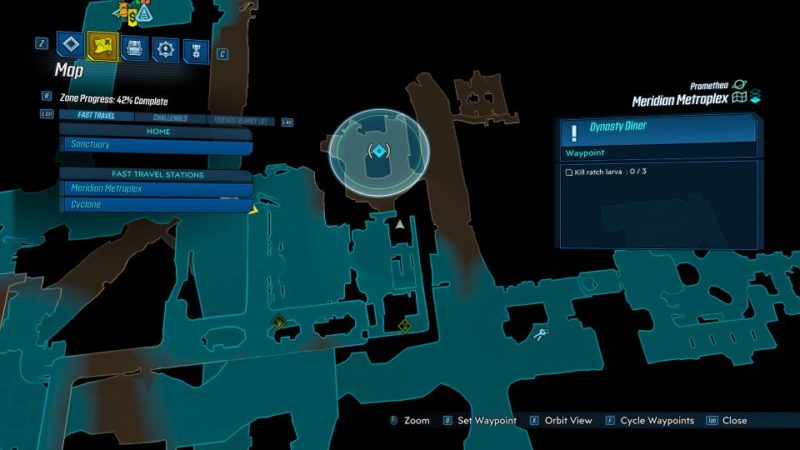 It's in the sewage area near the diner.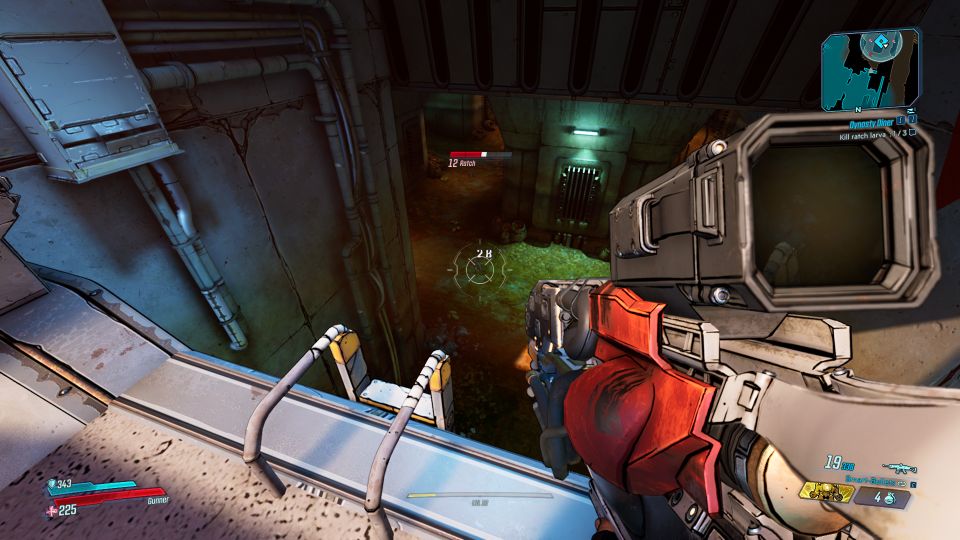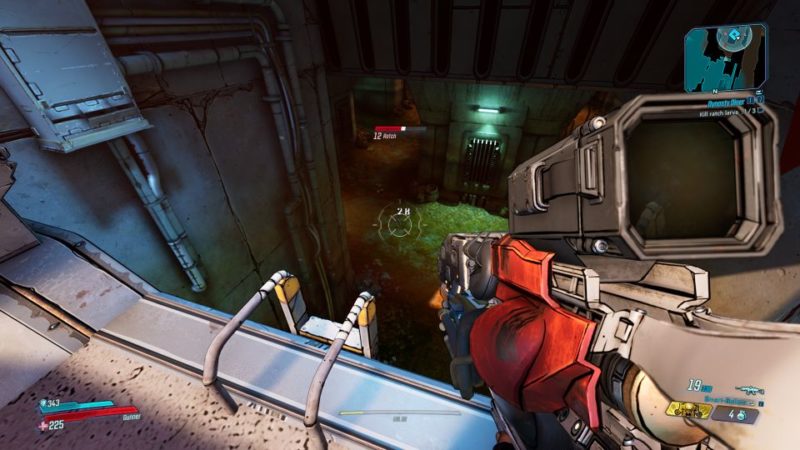 Kill three of these ratch larvae.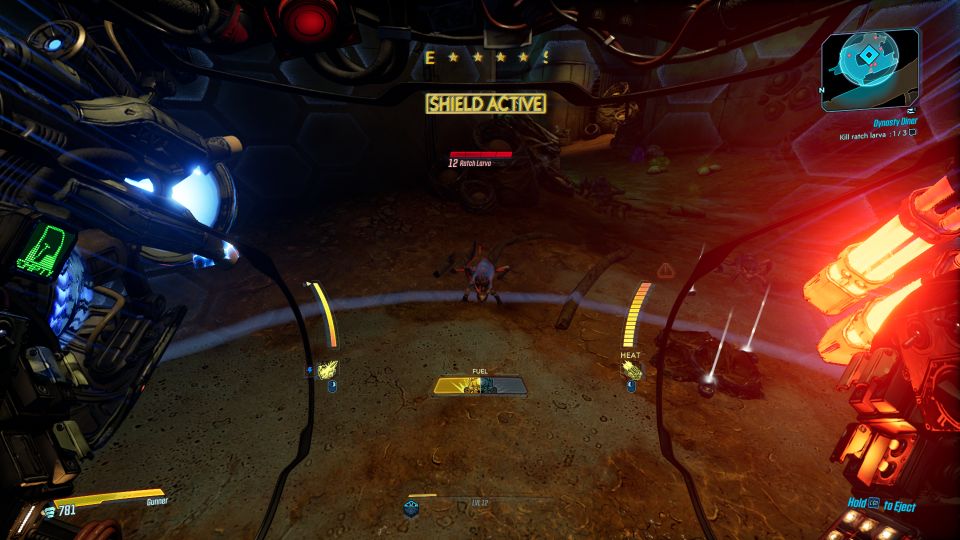 Destroy ratch nest
You will then encounter a much bigger ratch mob named ratch nest. Kill it too.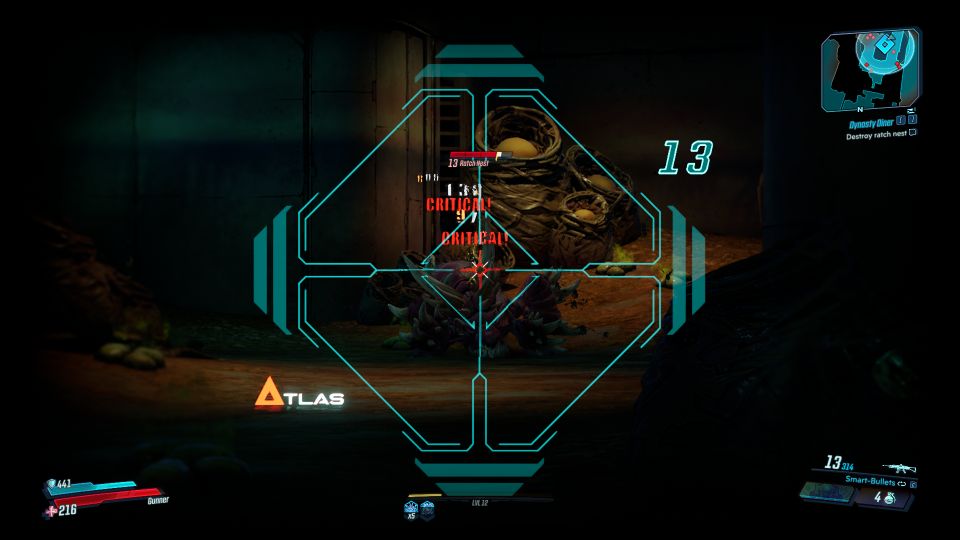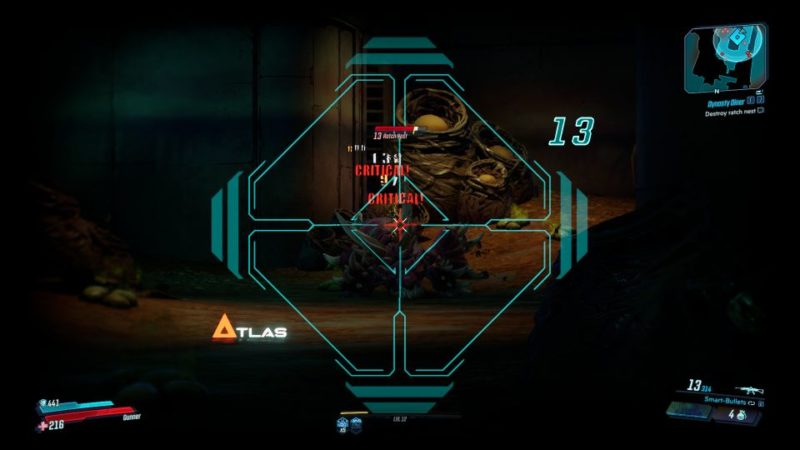 Loot the ratch meat after killing the ratch nest.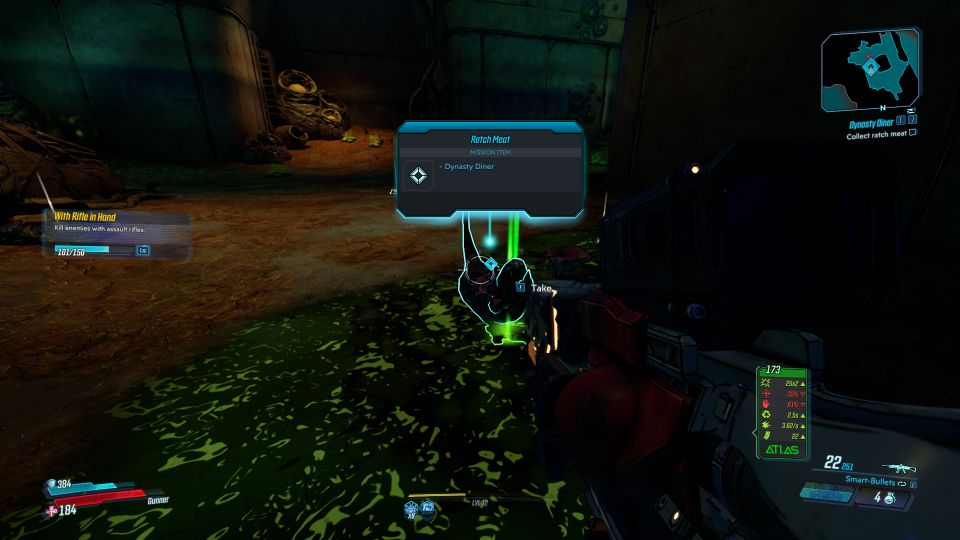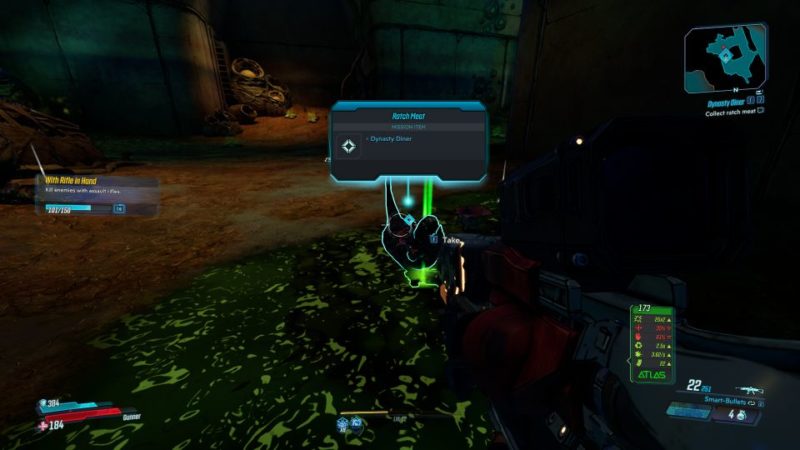 Place meat on digiscanner
Go back to the employee area and place the meat on this device.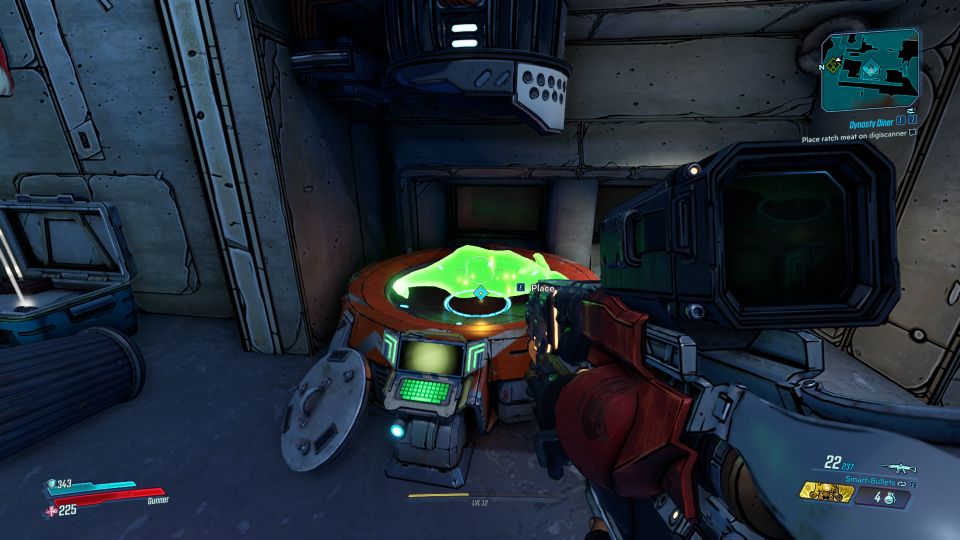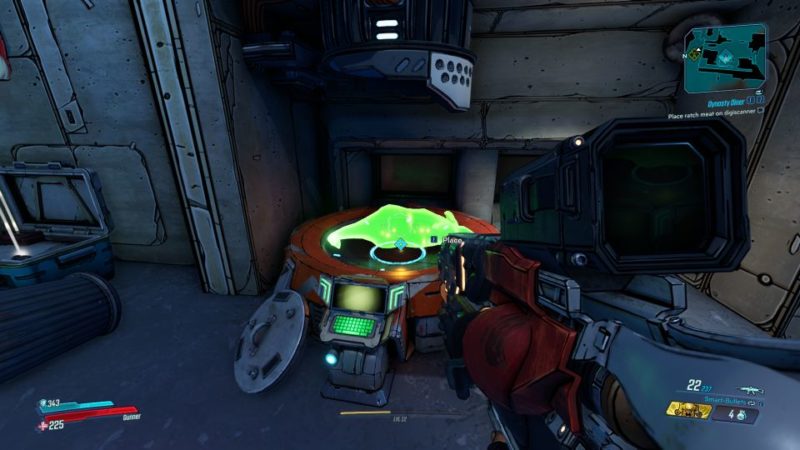 Spawn burger bot
Use the button to call the burger bot.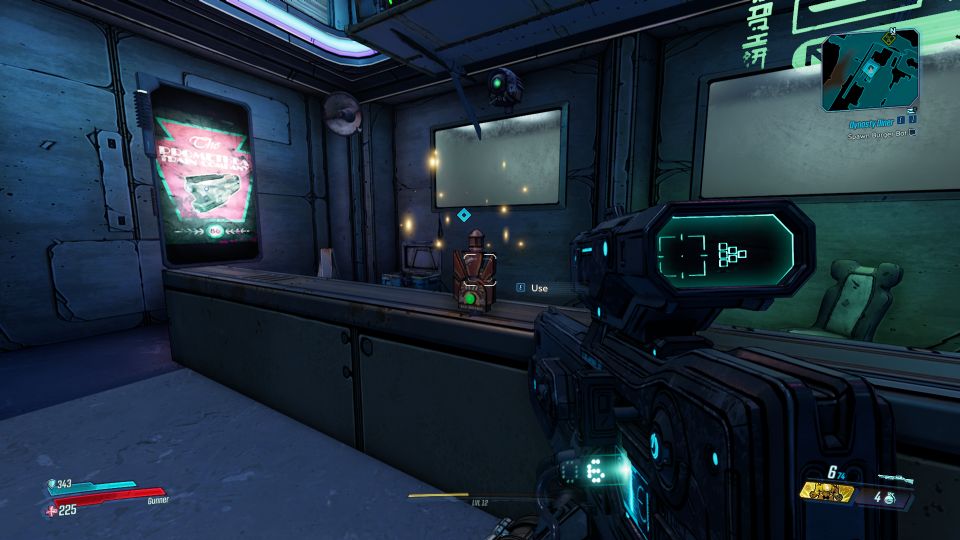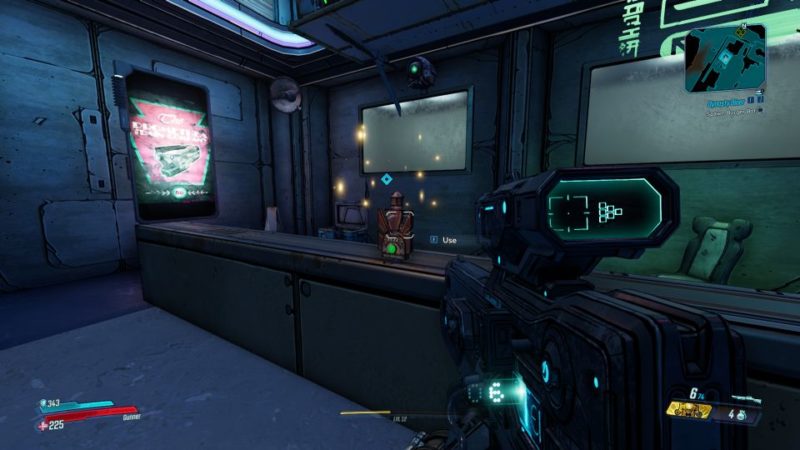 Follow burger bot
The bot will then deliver the burger to one of the officers of the Maliwan. Follow the bot.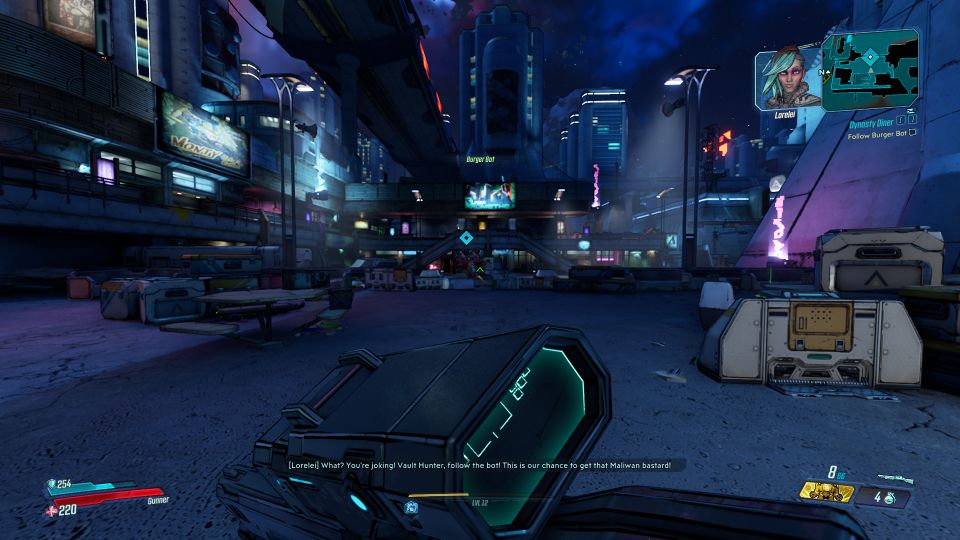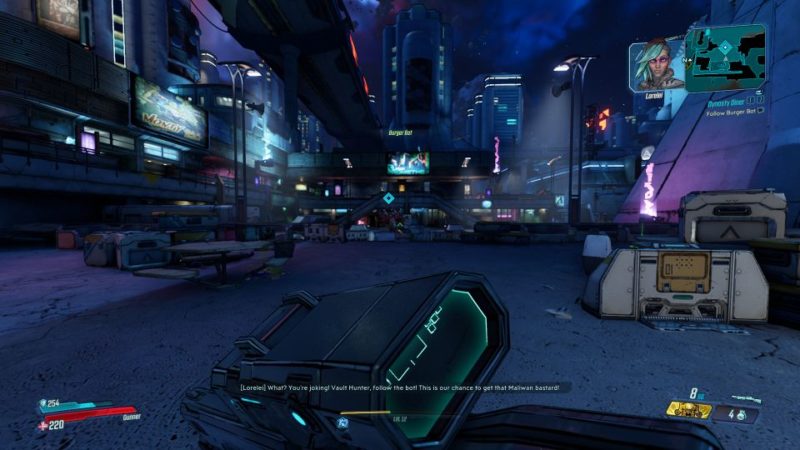 Along the way, there'll be enemies blocking the way. You need to kill them all for the bot to continue moving.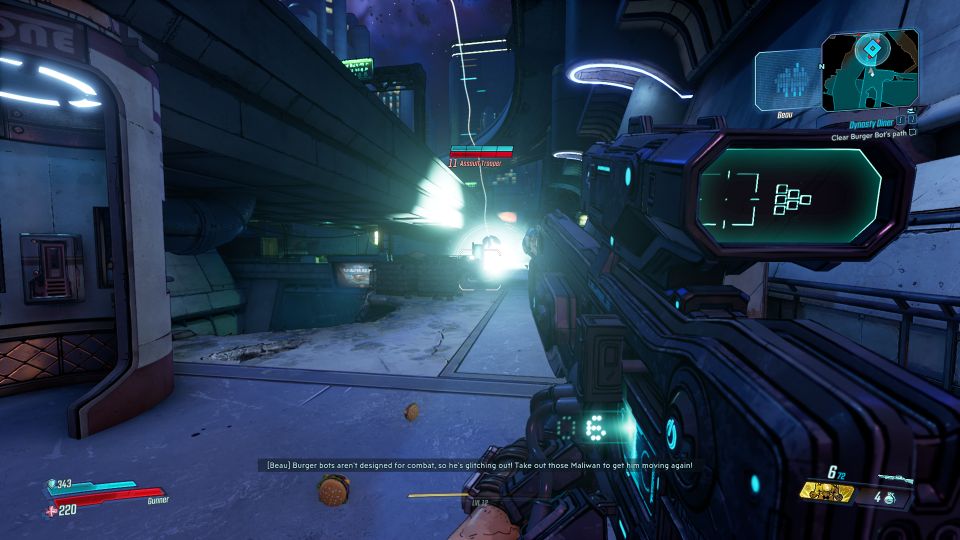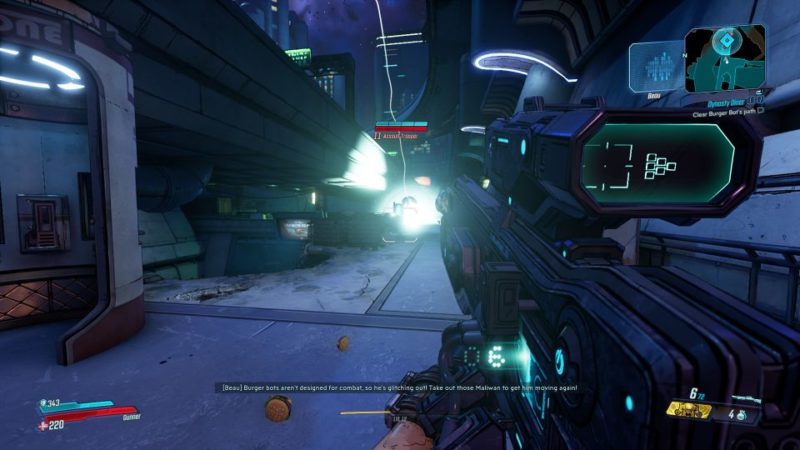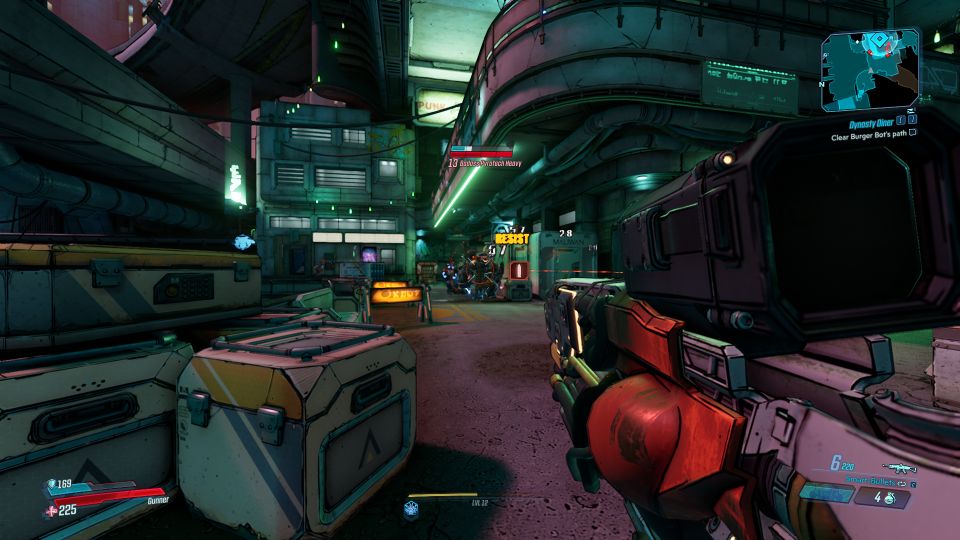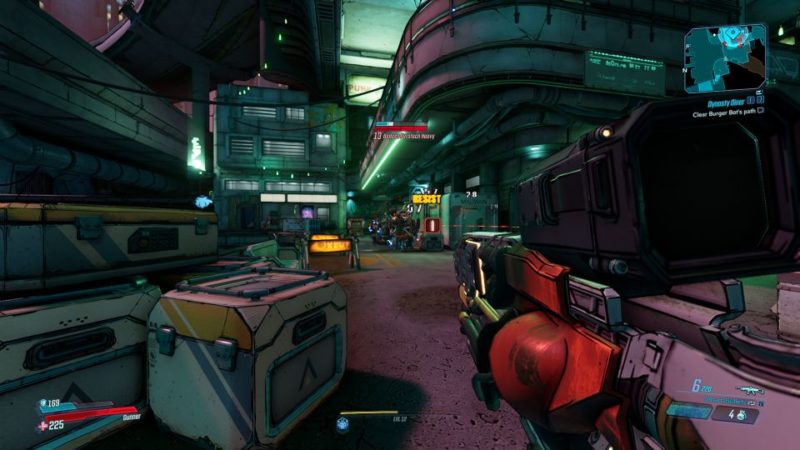 Kill Archer Rowe and friends
Finally, you'll meet Archer Rowe and his minions. Kill them all.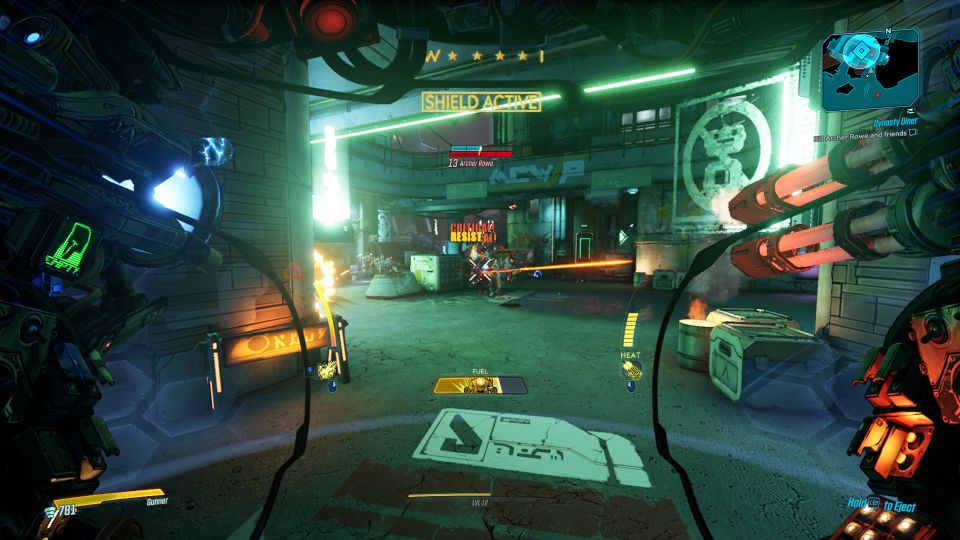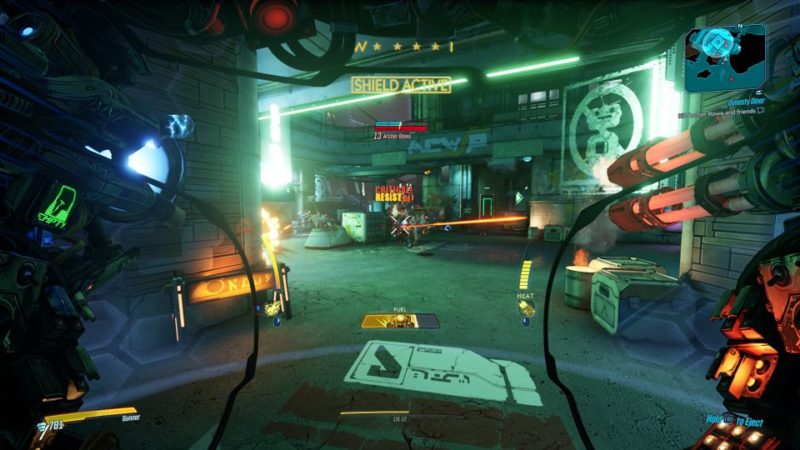 After he dies, grab the Dynasty Meal on the floor.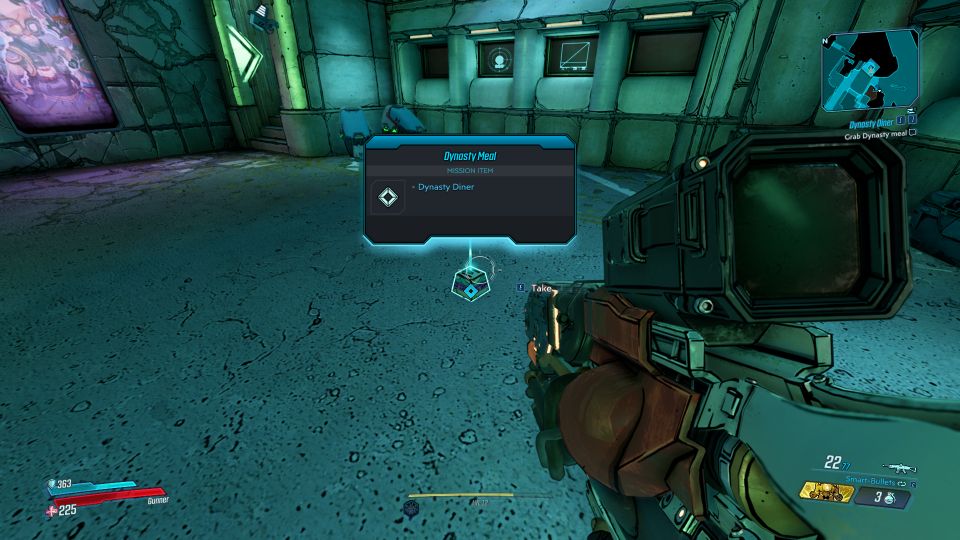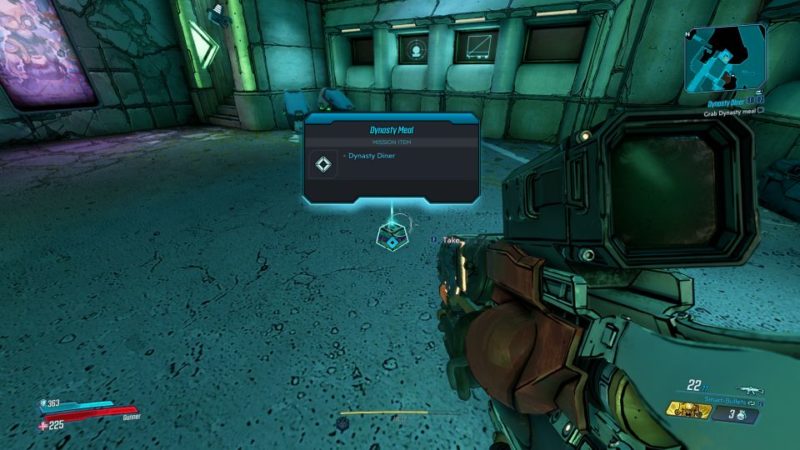 Return to Lorelei
Go back to Lorelei at the Watershed Base.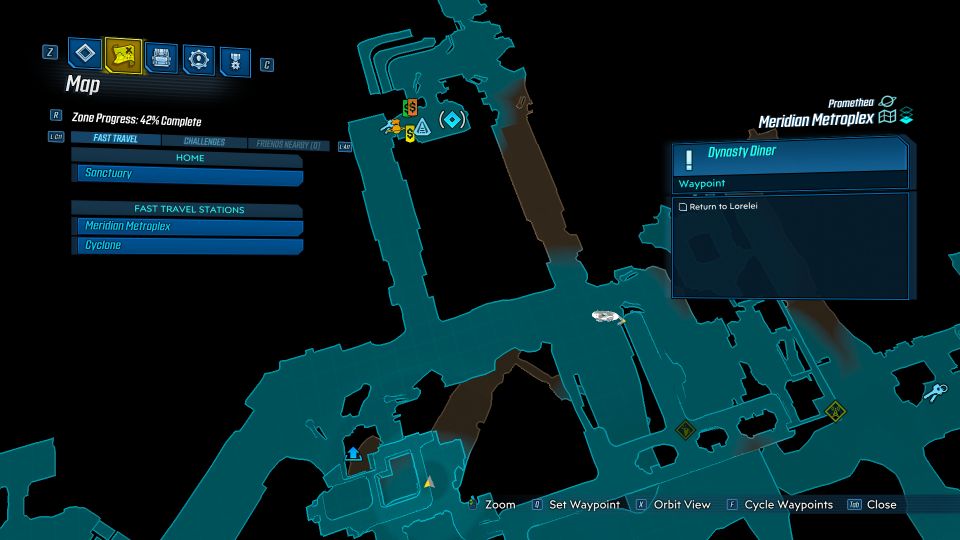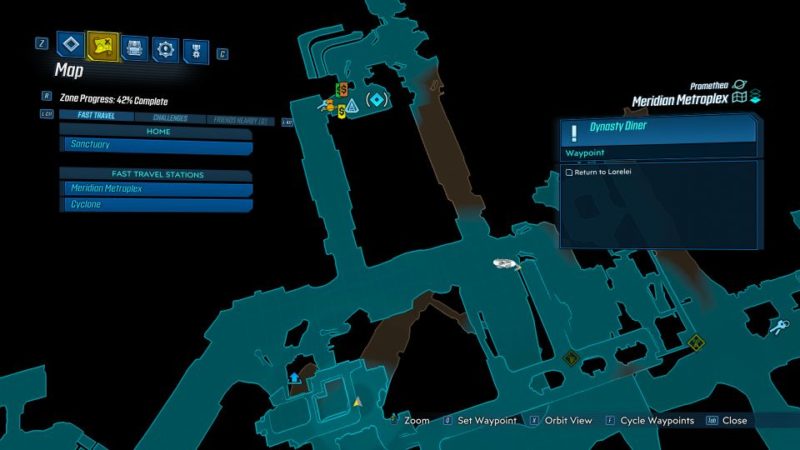 The mission completes here.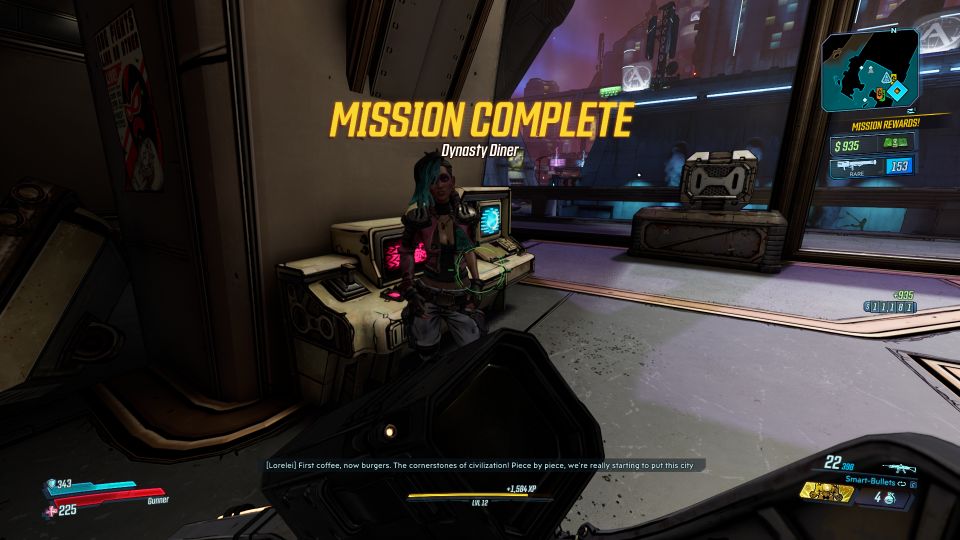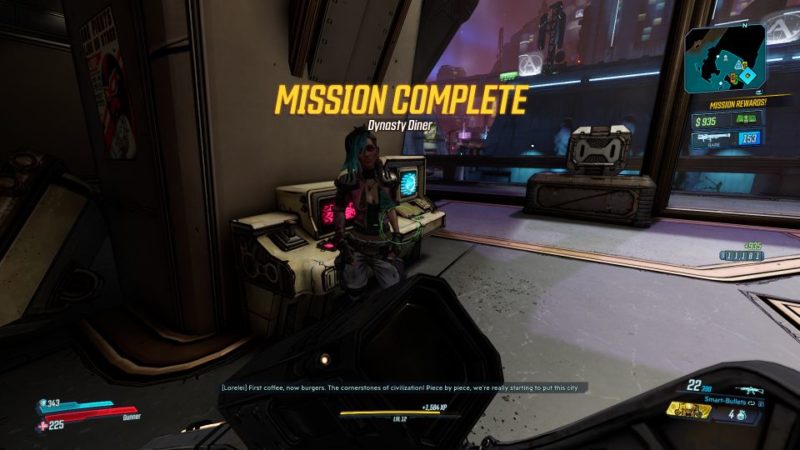 ---
Related articles:
Just A Prick: Borderlands 3 Walkthrough And Guide
Healers And Dealers: Borderlands 3 Walkthrough And Guide
Sanctuary: Borderlands 3 Walkthrough And Guide
Hostile Takeover: Borderlands 3 Walkthrough And Guide
Maliwannabees: Borderlands 3 Walkthrough And Guide
From The Ground Up: Borderlands 3 Walkthrough And Guide