Like other DMC games, Devil May Cry 5 has 20 main story missions, excluding the Prologue.
Here's the story recap for all missions 1 to 20 in Devil May Cry 5.
Note: There are obviously spoilers below.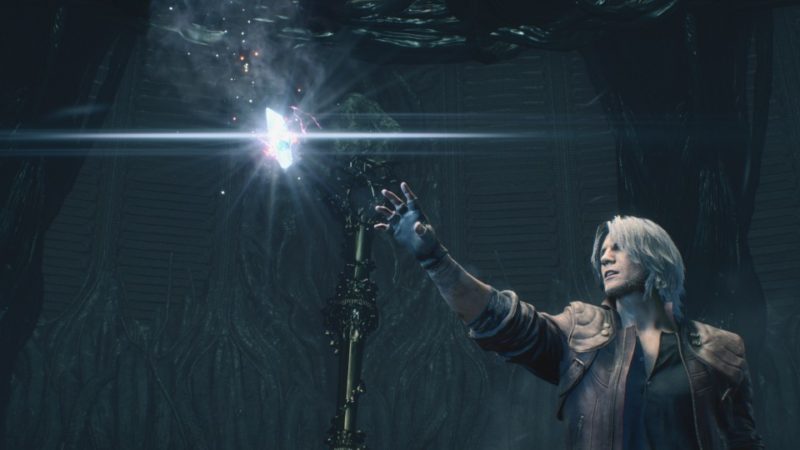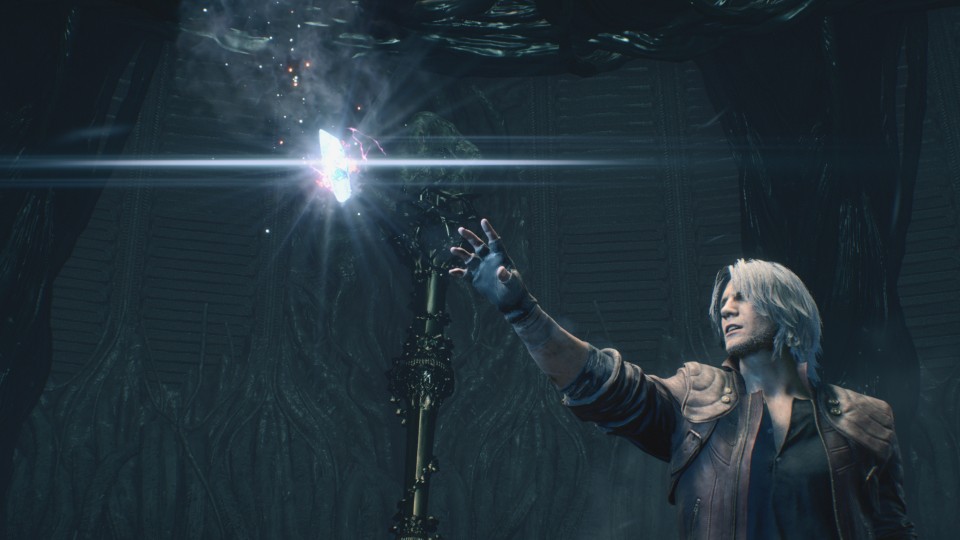 Prologue
The story starts with Nero and V running together towards the boss of this game, i.e. Urizen (demon king). In the meantime, Dante is inside with the boss, getting his ass kicked.
Nero comes in trying to defeat Urizen, but ultimately fails, and falls down all the way from the top, along with V. If you somehow did beat Urizen, then you've unlocked the secret ending!
Mission 1 – Nero
The mission starts a month later from the Prologue. You will see Nero with Nico in a van, on the way to stopping the Qliphoth invasion. Nico specializes in making equipment.
You have to defeat the demons as Nero, and go all the way until you meet the Qliphoth Roots. Defeat this mini boss and that's the end of this mission.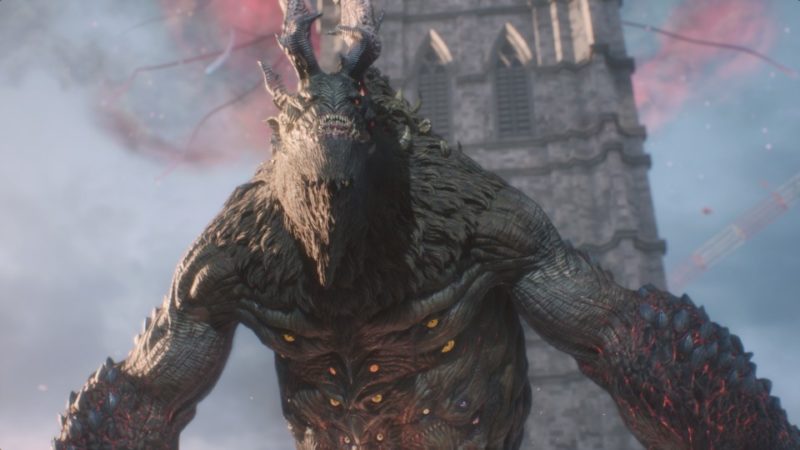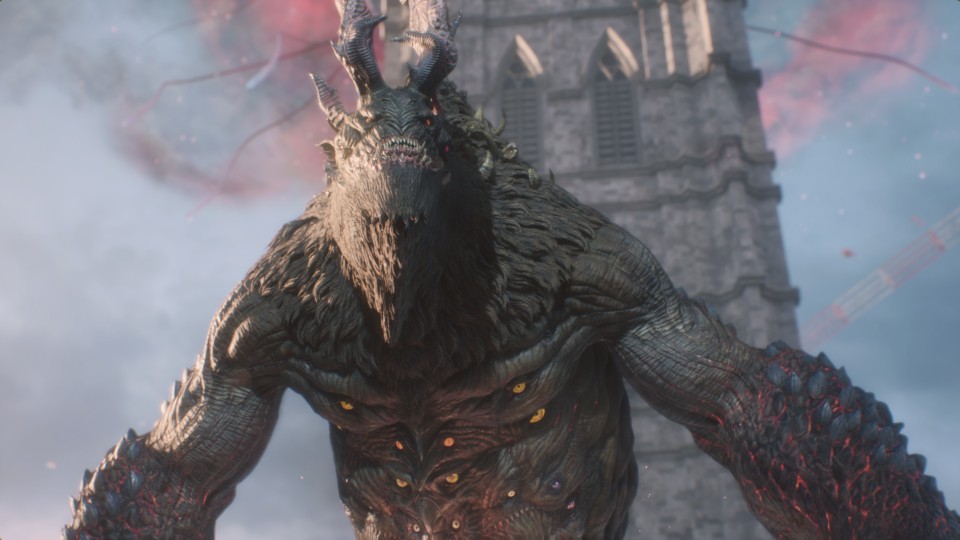 Mission 2 – Qliphoth
In between Mission 1 and 2, there'll be a cutscene showing a stranger ripping off Nero's arm and the Devil Bringer.
You will start the mission with a letter from Morrison. There'll also be a new "customization" area in the game. This is where you can buy items, skills and even Devil Breakers for Nero.
Mission 2 is all about getting through the Qliphoth roots, killing demons and eventually defeating Goliath.
Mission 3 – Flying Hunter
You resume as Nero in Mission 3, and this time, you'll be taught how to use grim grip to get to other platforms. V on the other hand goes his own separate way.
As Nero, you'll be dealing with many flying demons in this mission, including the Death Scissors for the first time.
The final boss for this mission is Artemis, and Lady will fall from the demon body after Artemis dies. Nero catches her in time and that's the end of the mission.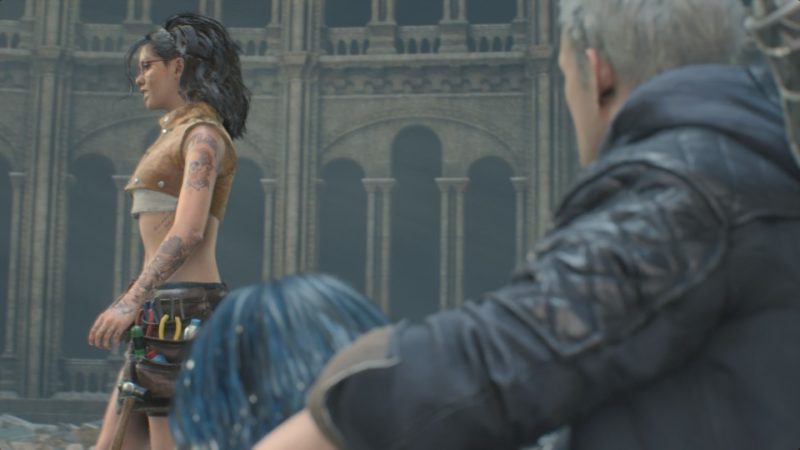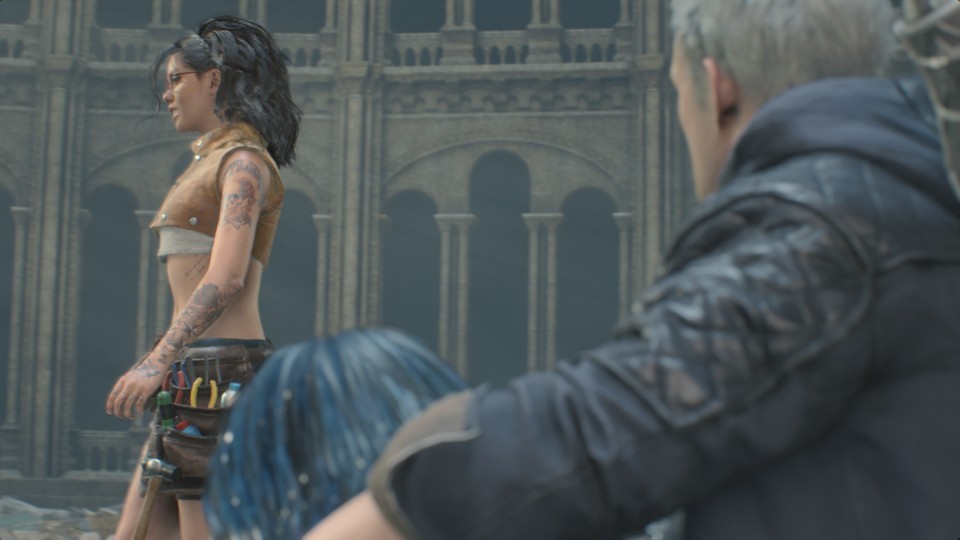 Mission 4 – V
Mission 4 is the first time you'll be controlling V as a character. While Nero is on his own path, V goes his own separate way to deal with other demons.
You will learn how to use Griffon, Shadow and Nightmare to defeat the other demons. The final boss for this mission is Nidhogg.
Mission 5 – The Devil Sword Sparda
The fifth mission will see V as the main character again. In the previous mission, V fell down into an underground pathway after a huge demon stomped the ground.
You will start this mission underground and slowly work your way up. After finally getting out of the underground tunnel, you will have to defeat the Elder Geryon Knight. V will also learn that the Devil Sword Sparda is still around.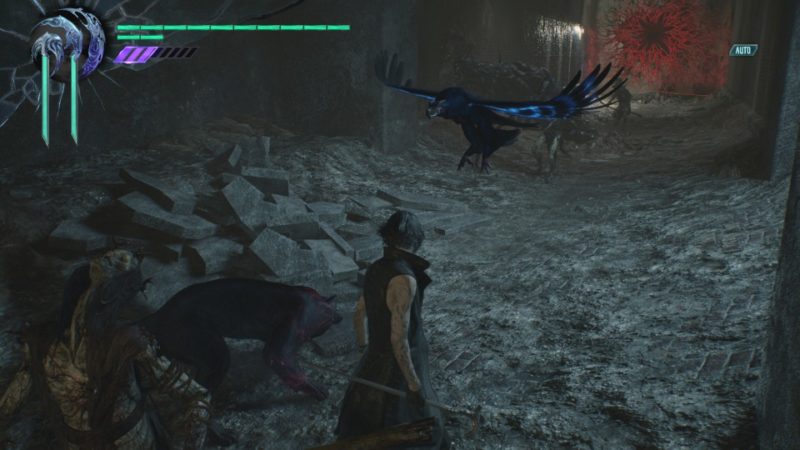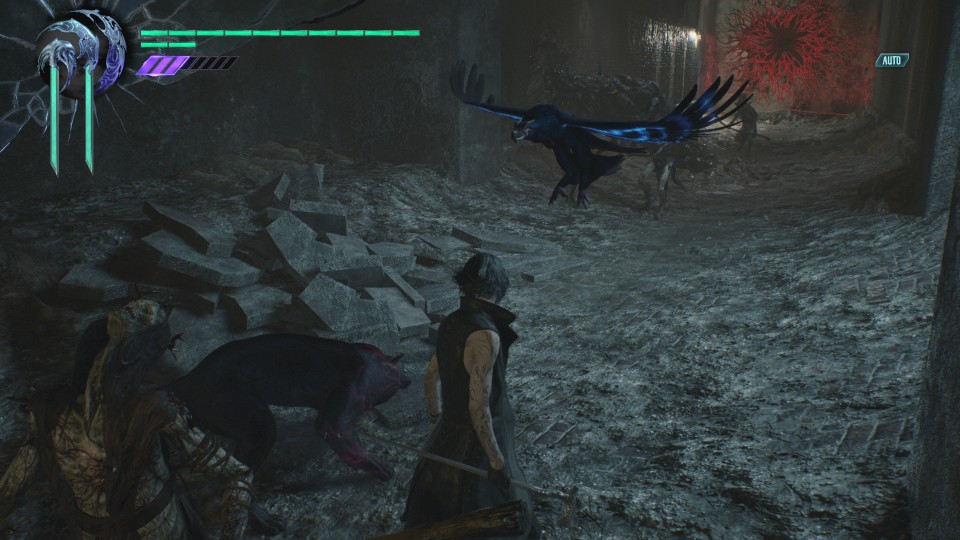 Mission 6 – Steel Impact
The sixth mission sees Nero as the protagonist. While V is underground, Nero has to battle with Gilgamesh, the giant steel-like demon.
This entire mission is only a boss battle and it ends after Nero defeats Gilgamesh.
Mission 7 – United Front
United Front is a mission where you can choose to play either as V or Nero. Whichever you choose, there'll be plenty of demons to kill this time. You will start underground and you have to work your way out of this place.
The final boss for this mission is Proto Angelo and the other soldier demons.
Mission 8 – Demon King
In mission 8, you get to meet Urizen again as Nero. Before that, you'll have to find your way up and defeat demons along the way.
The battle with Urizen this time is similar to the Prologue. You're not supposed to win the match with Nero. Before Nero gets killed, Dante in his demon form intervenes. This actually happens after the next few missions, as far as the timeline goes.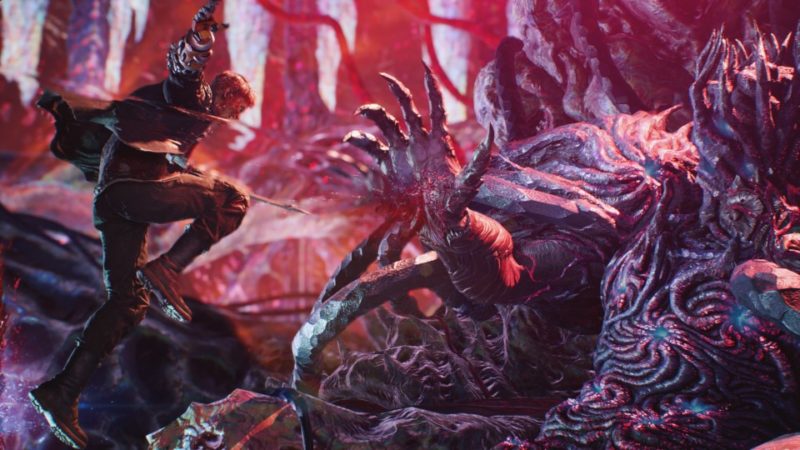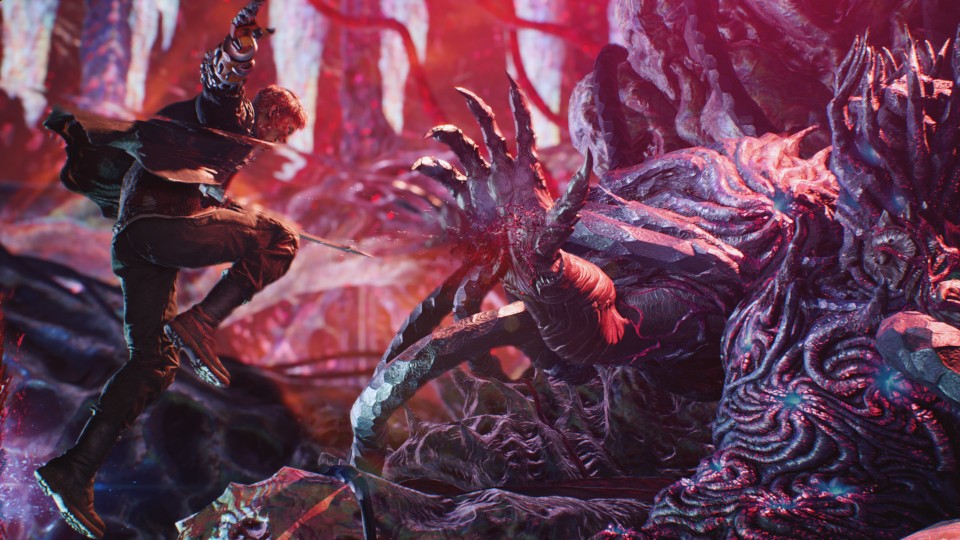 Mission 9 – Genesis
In mission 9, you play as V in his pursuit of the Devil Sword Sparda. As Nero went on to face Urizen, V goes searching for the sword and encounters more demons.
He eventually finds the sword after defeating a group of Nobody demons. He also finds Dante's body on the ground, after the latter lost to Urizen the first time. V tries to stab Dante with the sword, but the latter wakes up before that happens.
Mission 10 – Awaken
Awaken is the first mission you'll be using Dante in Devil May Cry 5. This mission actually takes place before the Prologue, which was Dante's journey on the way up the Qliphoth. You will also learn how Dante first met V. The latter asked for Dante's help in defeating an upcoming threat.
You will also see Trish and Lady for awhile. After all the demons, you'll finally reach Urizen. Like in the Prologue, Dante will lose.
Mission 11 – Reason
The 11th mission is also about Dante, but this time, it's the story after Dante woke up. He now proceeds to head back to Urizen after hearing that Nero went to find the demon king.
The final boss for this mission is Cavaliere Angelo. After defeating it, Trish will appear from the demon's body, similar to how Lady appeared.
Dante also gets a new weapon called Cavaliere which is actually a motorcycle.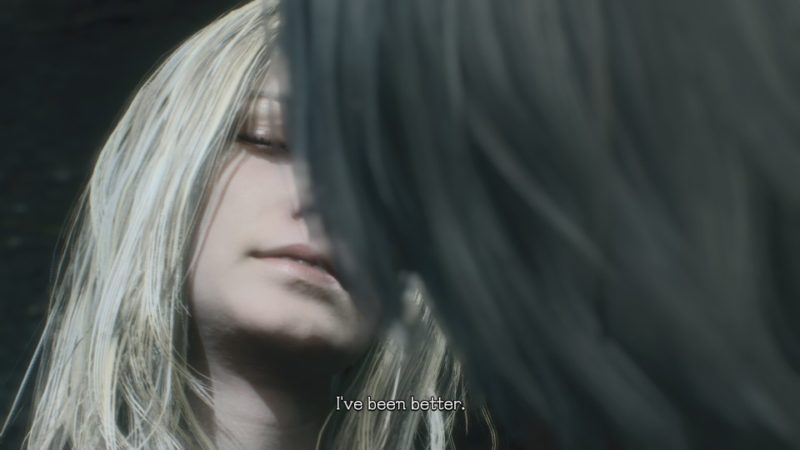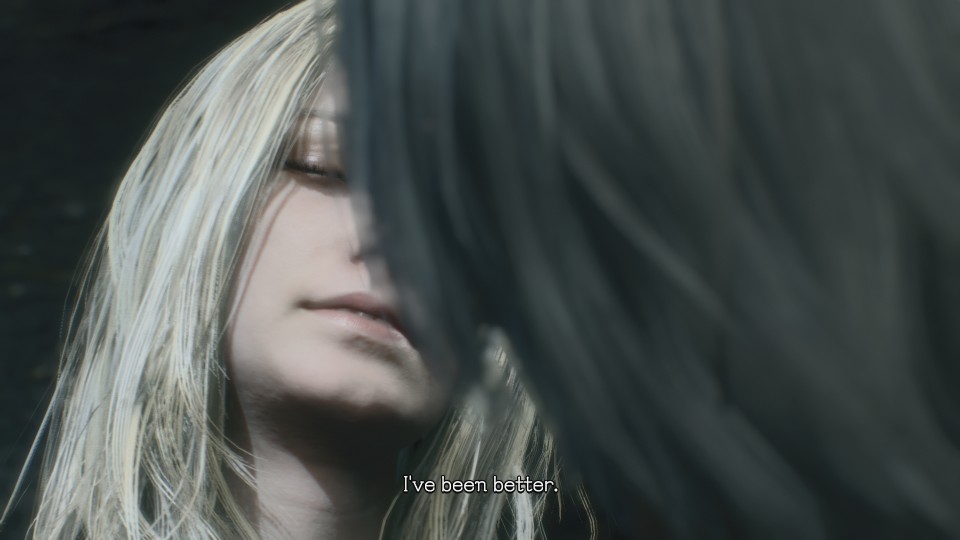 Mission 12 – Yamato
In mission 12, you will once again use Dante. In the cutscenes, V will tell Trish about his true identity, i.e. he is Vergil's shadow.
In this mission, you have to defeat more demons and there'll be a cutscene showing Dante stabbing himself with the Devil Sword Sparda. He then transforms into his demon form and flies towards Urizen.
You will now have to fight with Urizen again, but this time, it's so much easier. You're expected to defeat Urizen now. After beating him, the demon king flees the area.
Mission 13 – Three Warriors
The 13th mission allows you to choose either Dante, Nero or V. Regardless of which you choose, you'll have to kill plenty of demons along the way.
Mission 14 – Diverging Point: V
In mission 14, you play as V again. You need to get to the bottom of the Qliphoth to look for Urizen.
In this mission, V loses his demon powers and have to undergo several trials to get the three demons back (Griffon, Shadow and Nightmare).
The mission ends with the Succubus discovering V in his weak form, but Nero comes to his aid.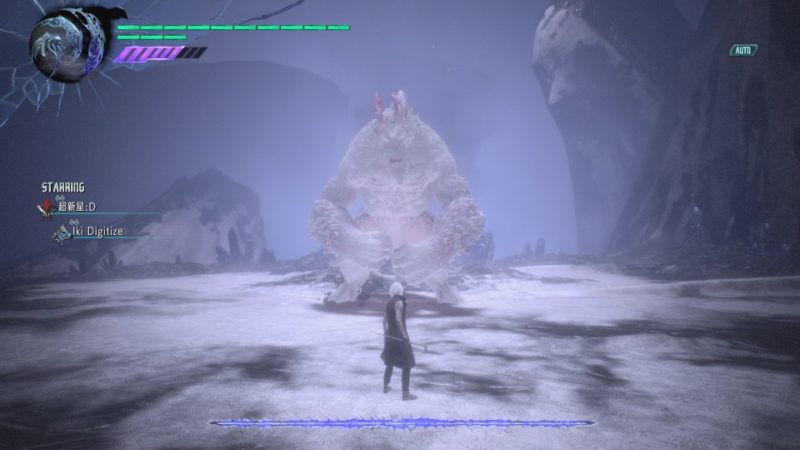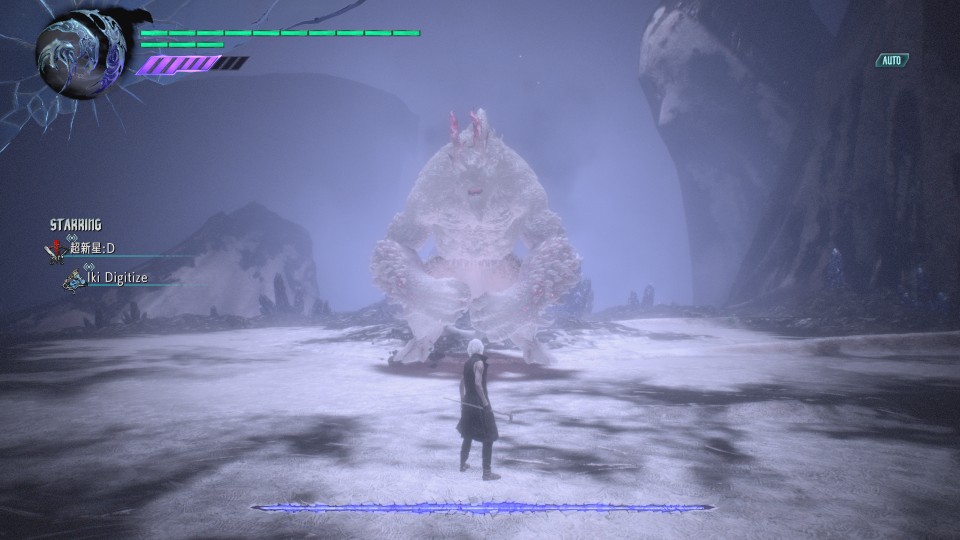 Mission 15 – Diverging Point: Nero
In mission 15, you play as Nero, and similar to the other two guys, you have to get to the bottom of the Qliphoth.
After facing all the demons, you have to defeat the Succubus who is the final boss for this mission. It cuts through the ending of the previous mission.
Mission 16 – Diverging Point: Dante
Dante appears again for mission 16, and he is ahead of the other two guys. This mission has a lot of descending and fighting demons on each level.
The final boss for the mission is King Cerberus, who uses three elements – lightning, fire and ice.
After defeating King Cerberus, Dante gets a new nunchucks weapon that has all three of the elements.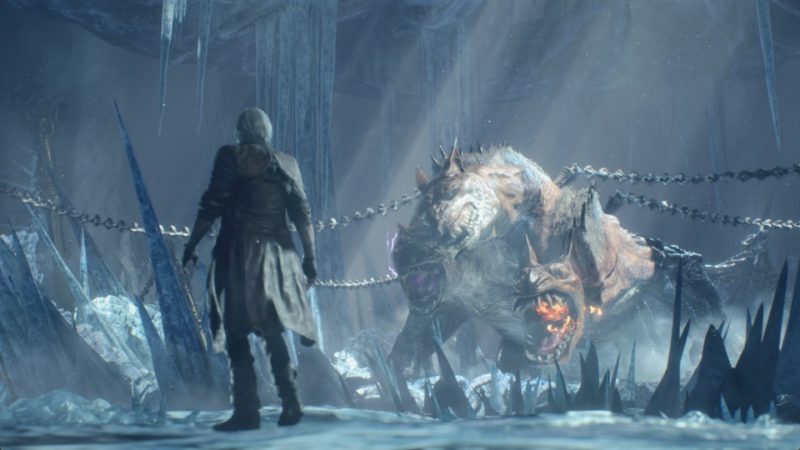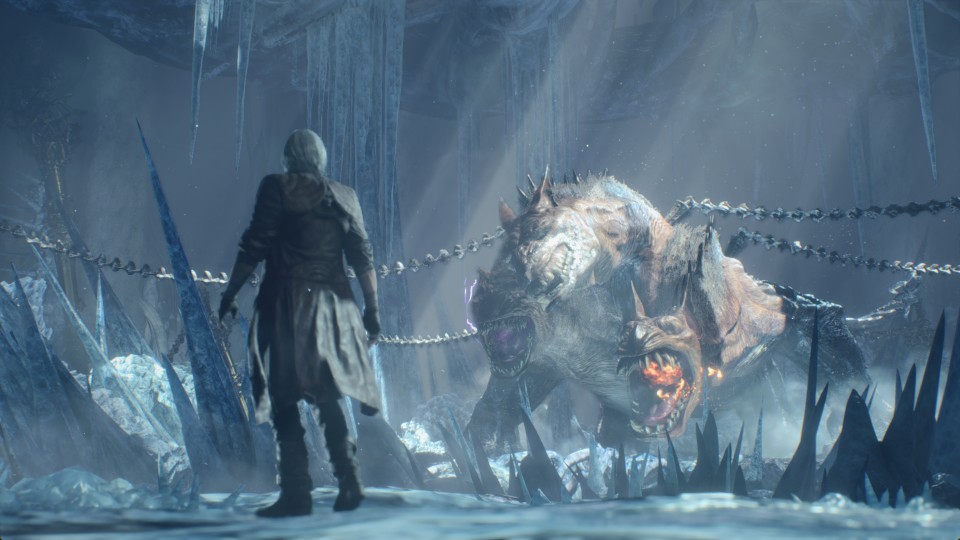 Mission 17 – Brothers
Mission 17 is only a boss fight, where Dante meets Urizen once again. Urizen consumes a fruit at the bottom of the roots and apparently becomes stronger.
Nonetheless, Dante eventually defeats Urizen the demon king. V and Nero arrives after the defeat. V then proceeds to stab Urizen in the heart (or eye) and they become one.
Vergil in his true form is finally back (V combined with Urizen). He easily overpowers Dante as the latter is tired after all the fighting. Dante tells Nero that Vergil is his father.
Mission 18 – Awakening
After Vergil left, Dante continues on his journey to look for Vergil. You now have to fight against Griffon, Shadow and Nightmare, as V no longer exists.
After defeating all three of the demons, Dante proceeds to meet Vergil. Back in the van, Nero talks to Trish and Lady, telling them that Vergil is probably his father.
Nero then decides that he should stop Dante and Vergil from killing each other.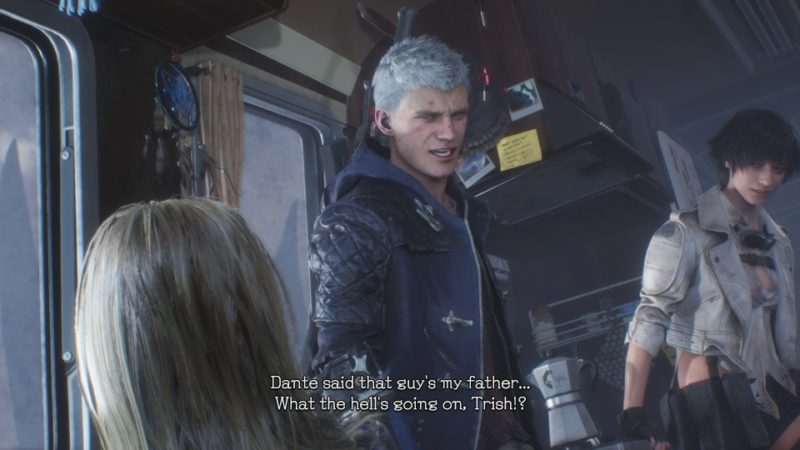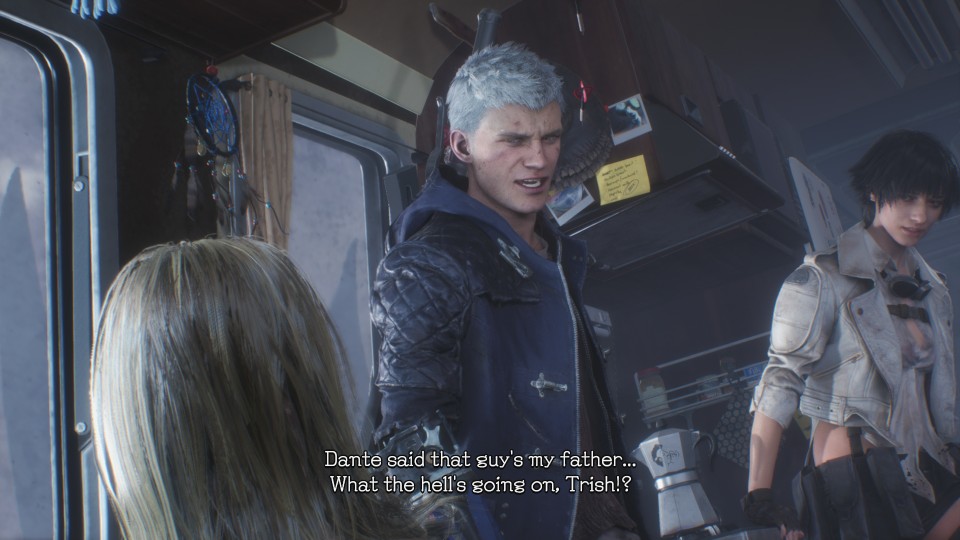 Mission 19 – Vergil
Mission 19 is a boss fight, where you use Dante to defeat Vergil. It's probably the hardest fight in the whole game.
Before either Dante or Vergil emerges as the winner, Nero (in his demon form) comes in between and stops the both of them.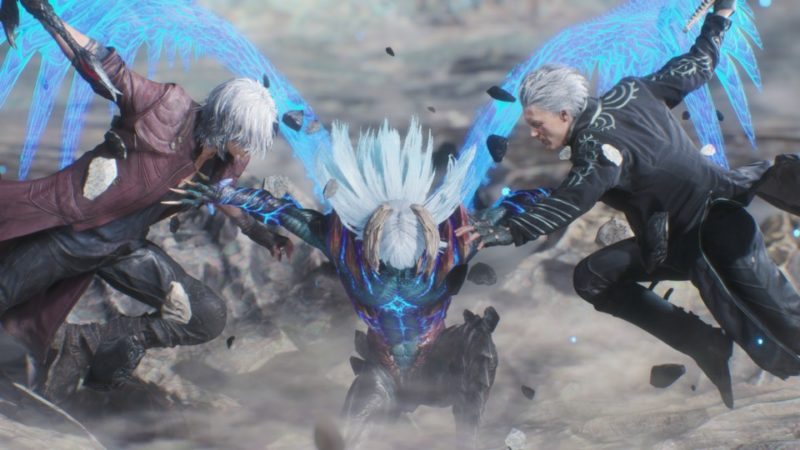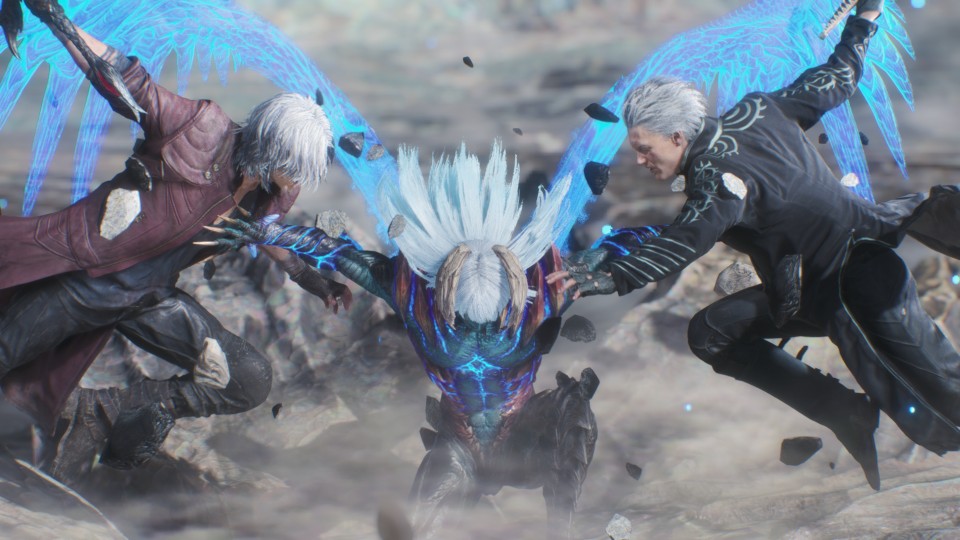 Mission 20 – True Power
Mission 20 starts with a cutscene showing Nero having a phone conversation with Kyrie. He then runs towards the Qliphoth to stop Dante and Vergil.
While running up, he finally transforms into a demon and flew all the way up. He then stops the two of them using his new powers.
Vergil then challenges Nero to a duel but loses. Dante and Vergil then decided to stop the underworld portal, and left Nero to defend earth while they're gone.
As the portal only closes from the inside, they'll be stuck in the underworld. And that's pretty much the end of DMC 5, with Nero and Nico continuing their demon hunting.