Mission 11 of Devil May Cry 5 is called Reason and once again it involves Dante.
Your task is to finally get to the tower to face Urizen once again, after you lost the first time.
Here's a walkthrough of Mission 11 (Reason) in DMC 5.
Story
After Dante wakes up, he now proceeds to go to the demon tower again to face Urizen, as Nero's life is in danger.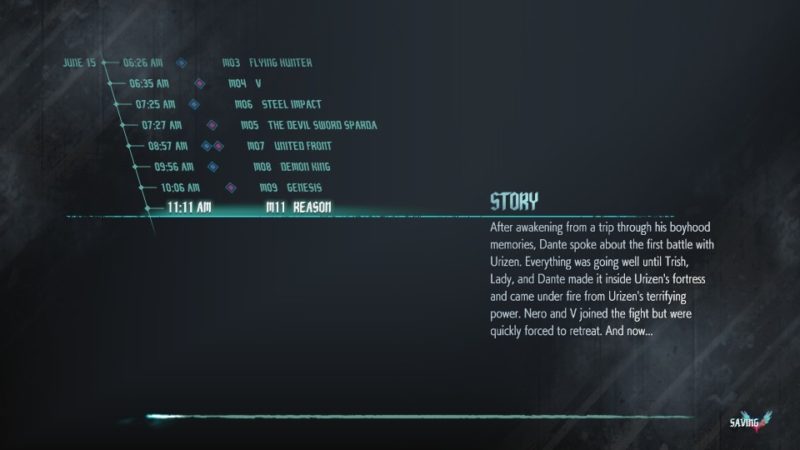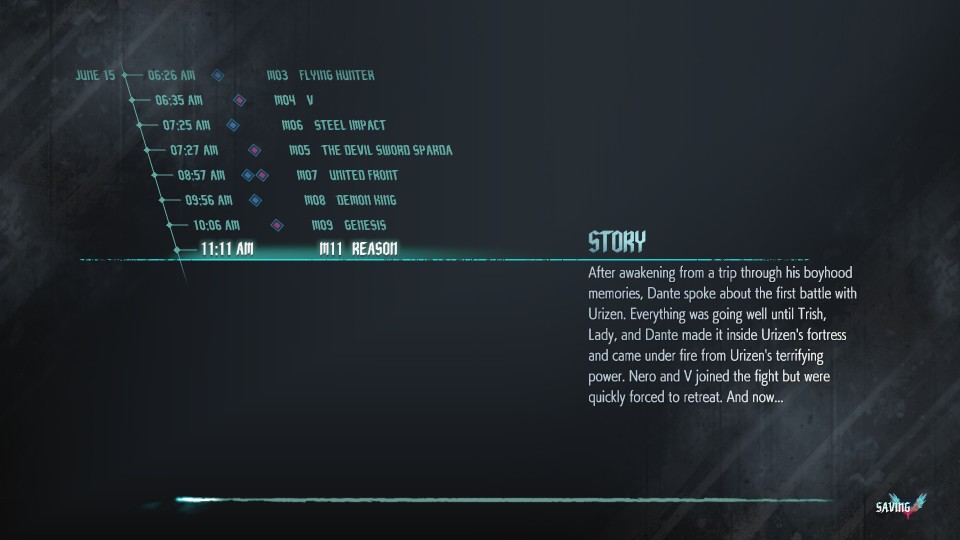 Proceed forward
You will be playing as Dante again for this mission.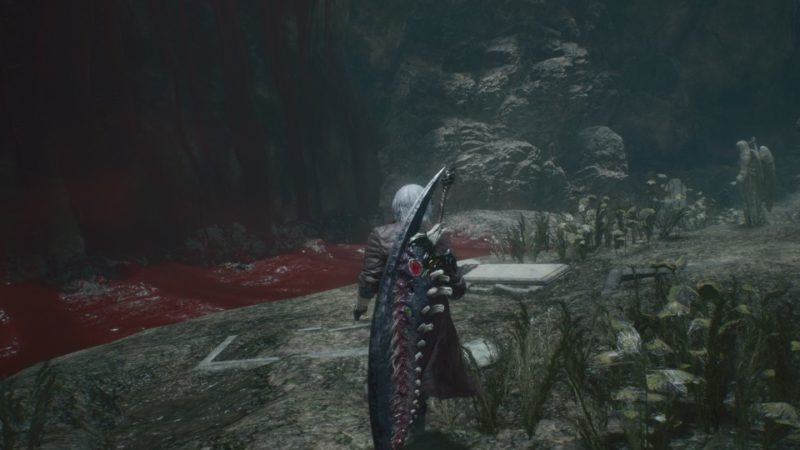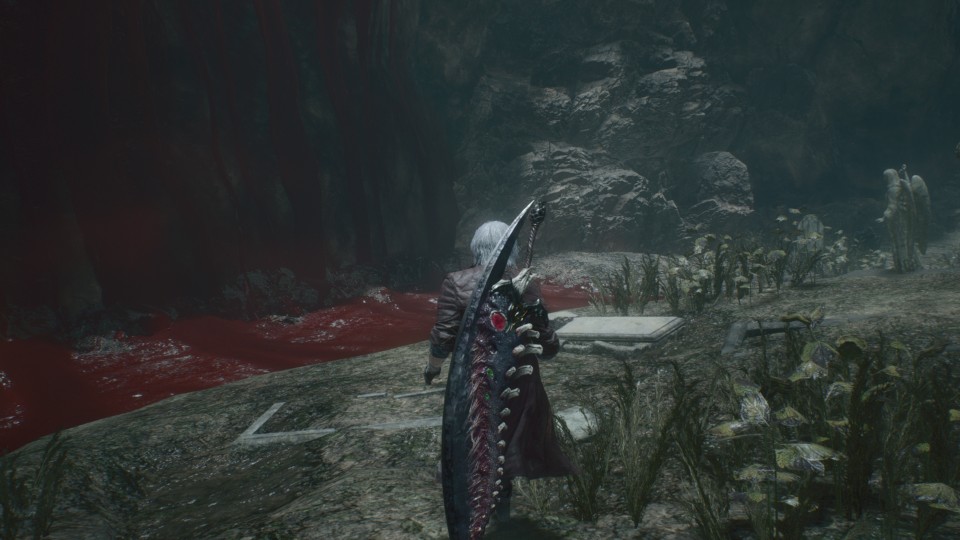 As you go forward you'll see some demons waiting for you.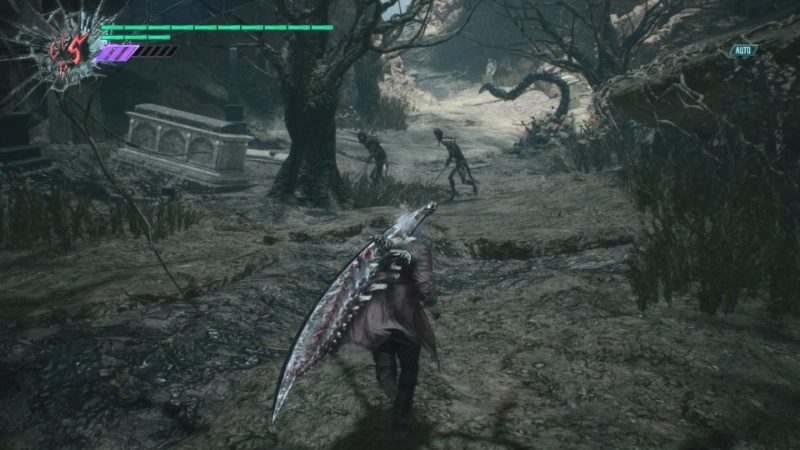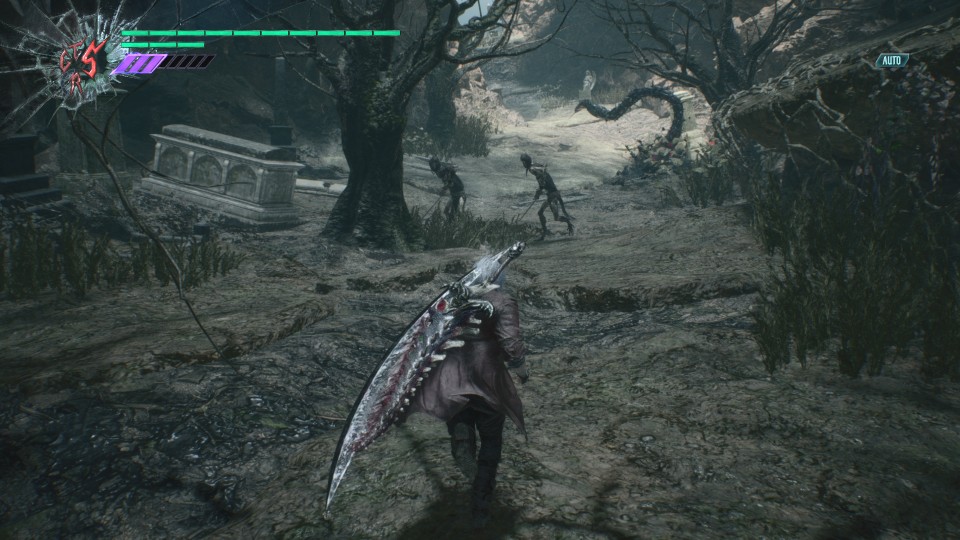 Keep going until there's a dead end. Destroy this red blobs to get rid of the Qliphoth roots. It will bring down the building.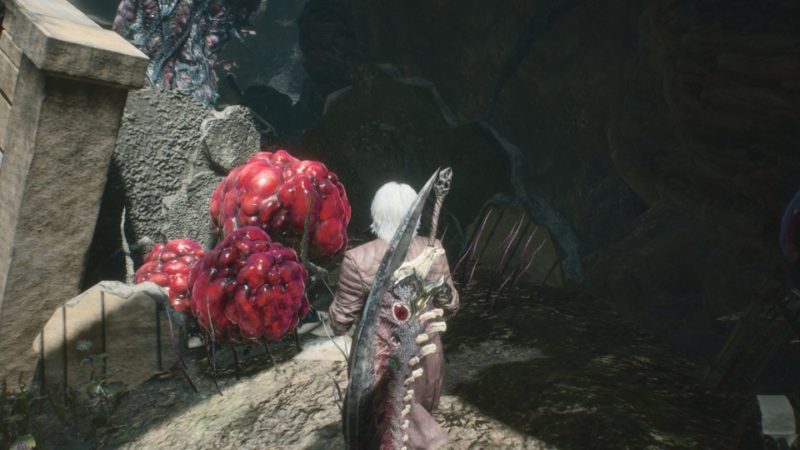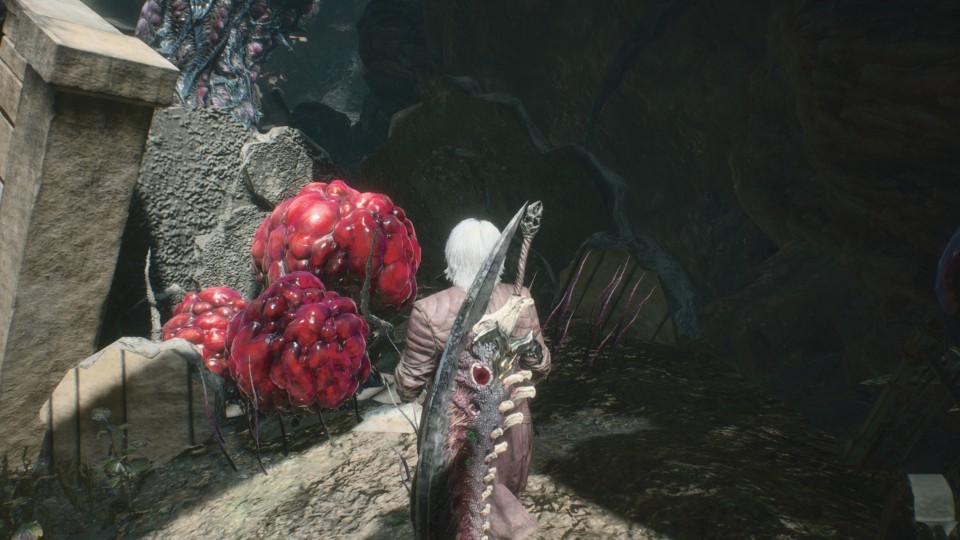 Now, climb up the platform.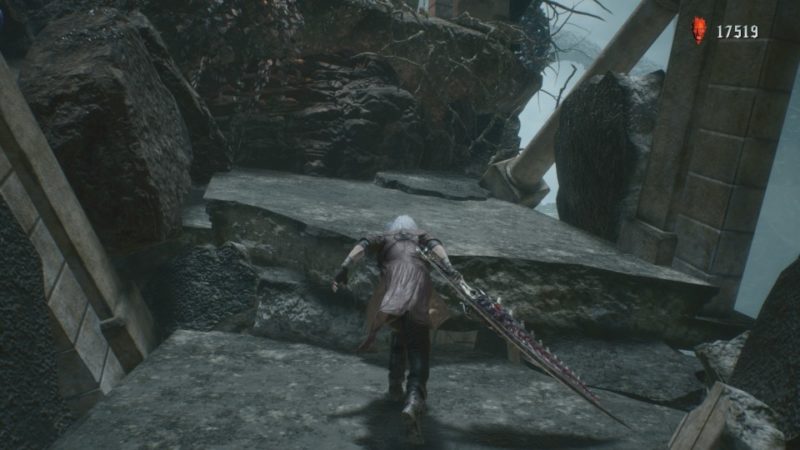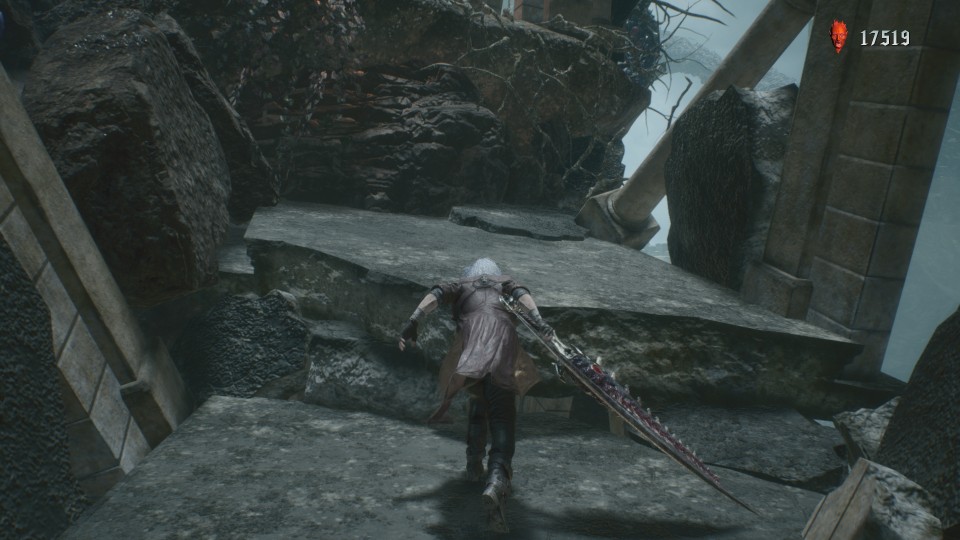 More demons will spawn here.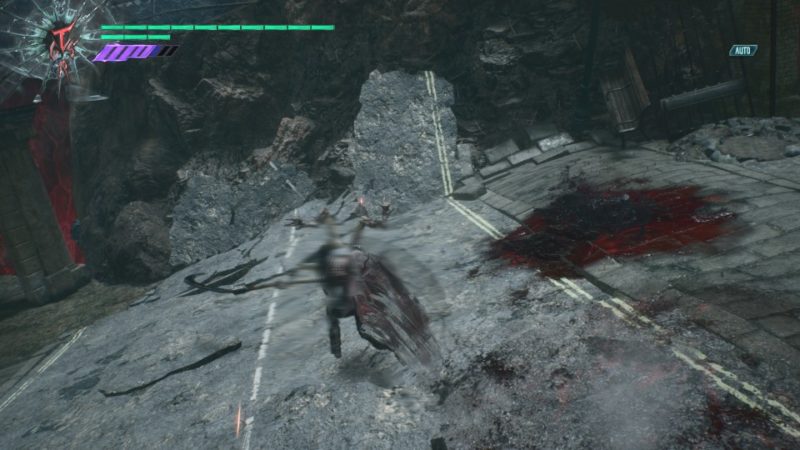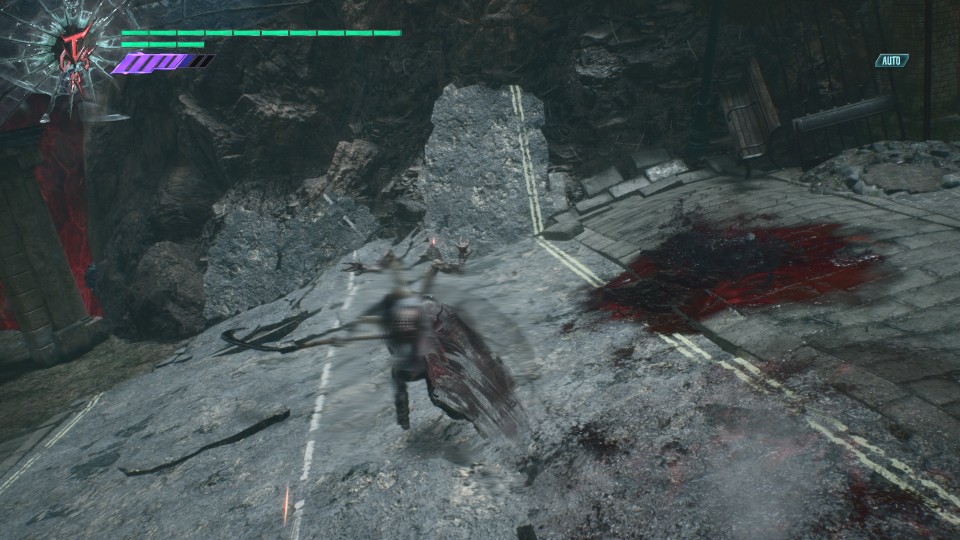 Find your way to the other side
Now, enter the building.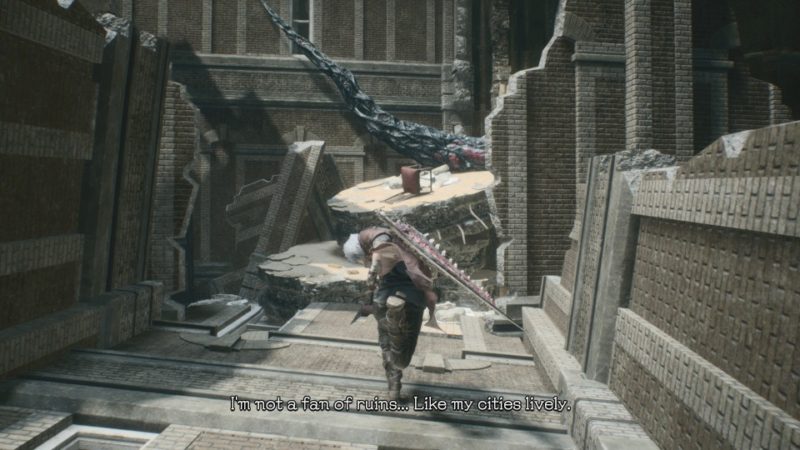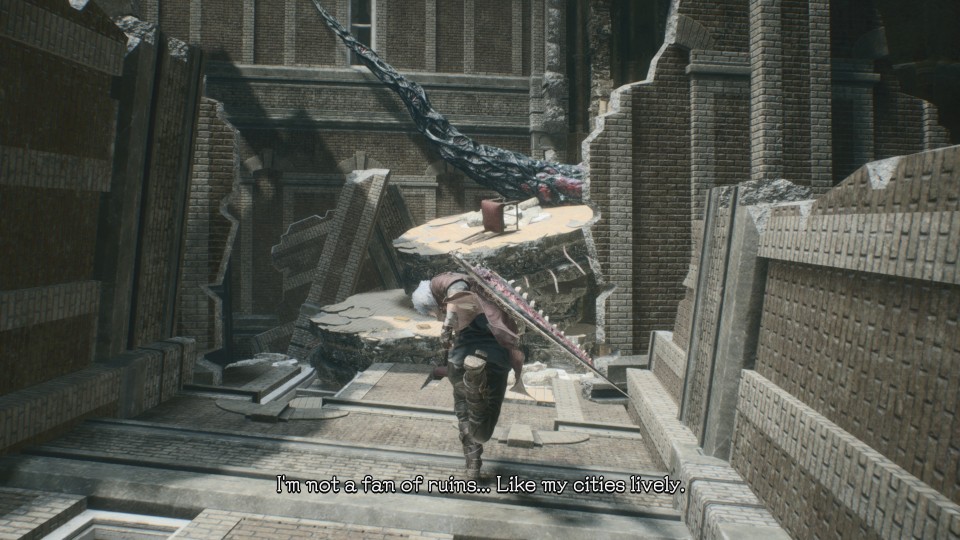 Jump down to the lower floor.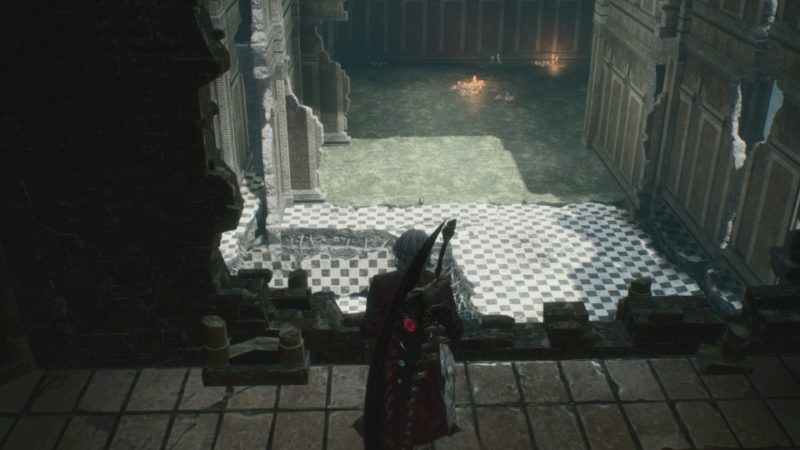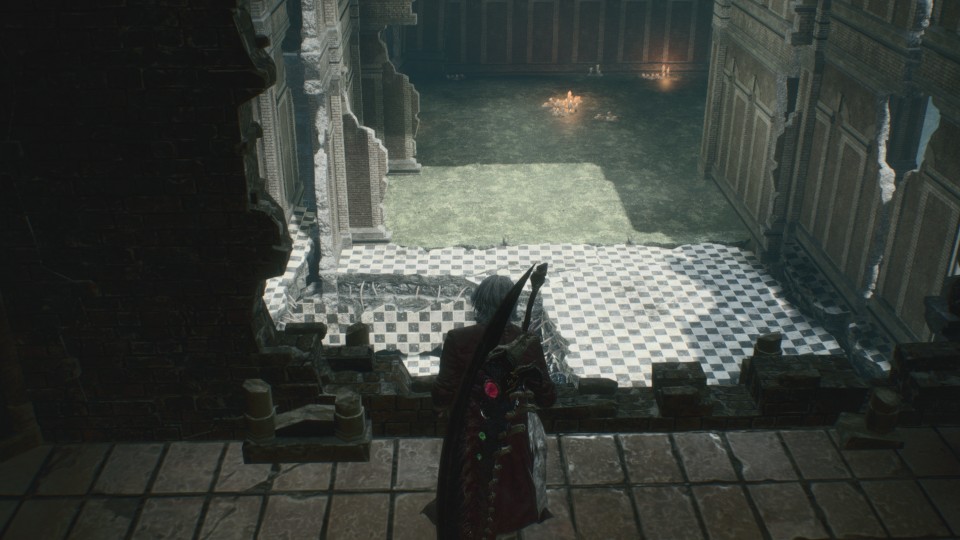 You will see another red core here. Destroy it to get rid of the roots again.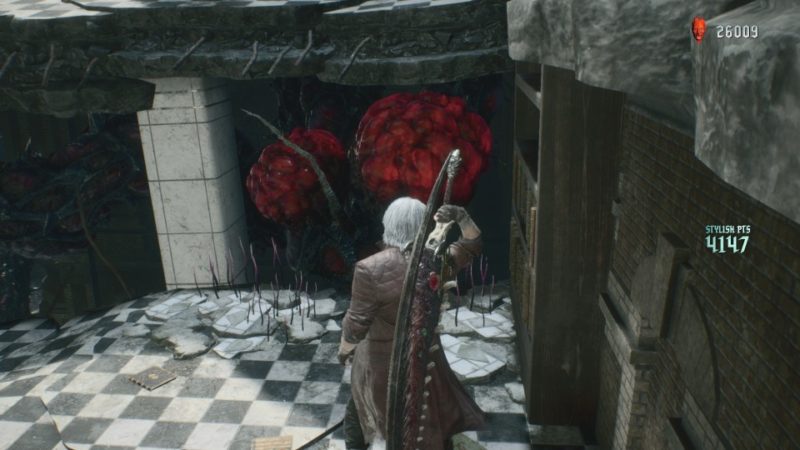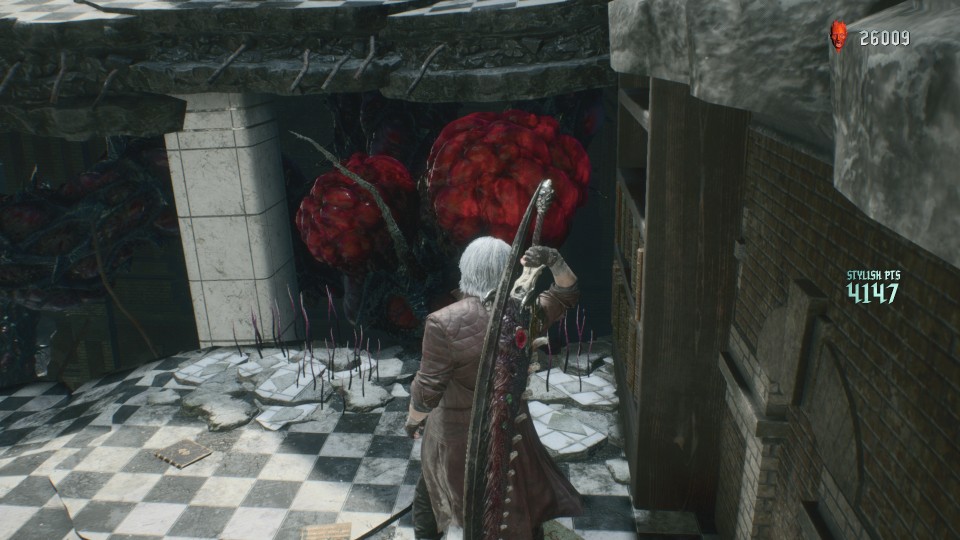 Now, get to the new area and this time, you'll see two of these red cores.
I destroyed one first.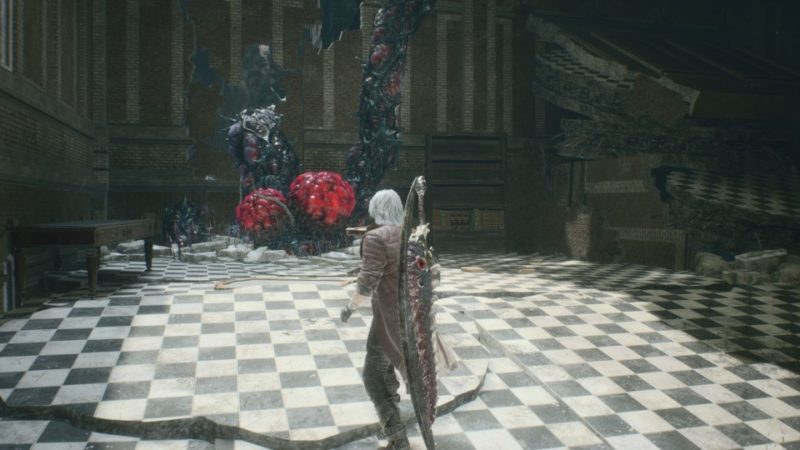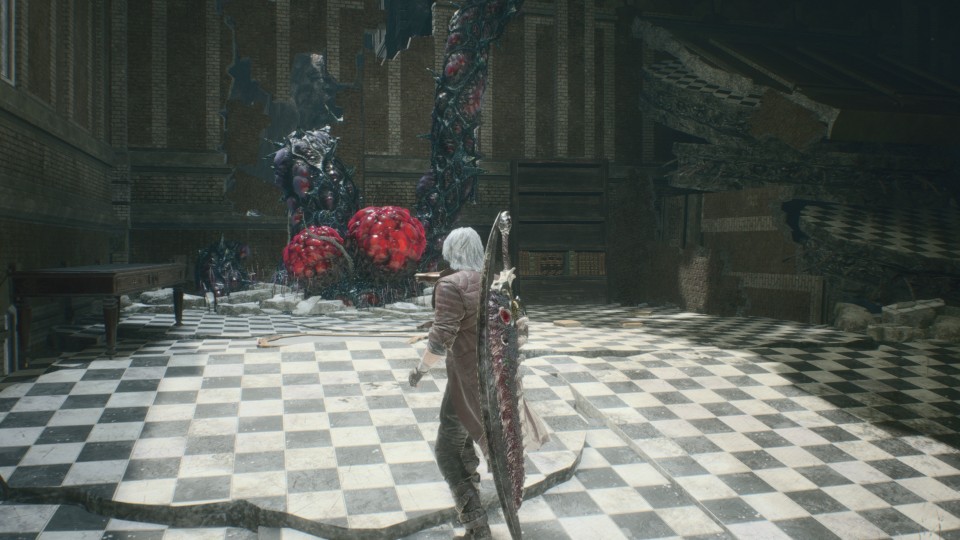 This gave access to a new area, which led to a fragment of the blue crystal.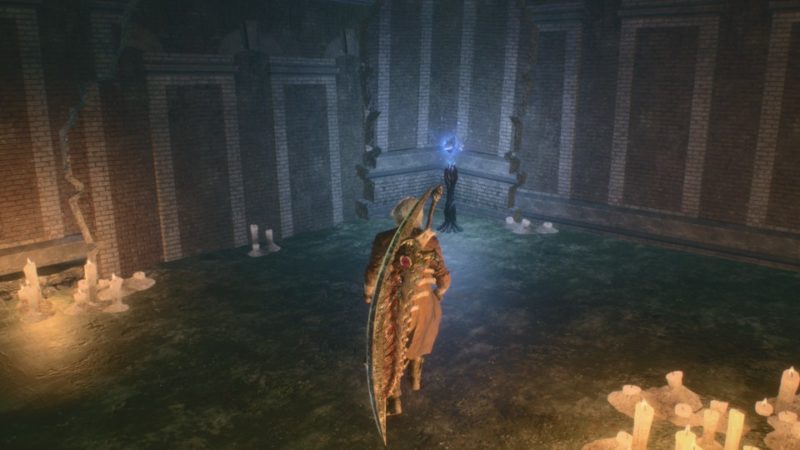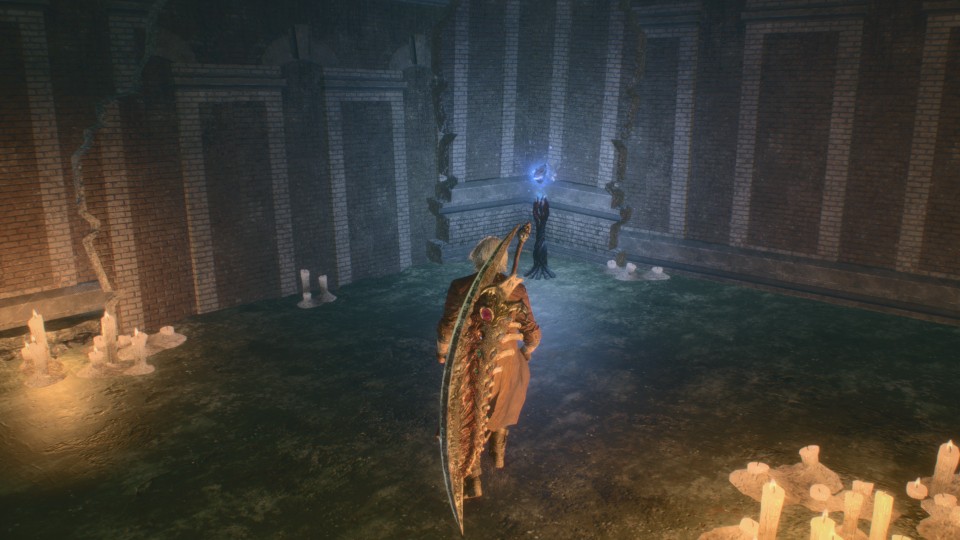 After grabbing the fragment, two Nobodies spawned. Kill both of them.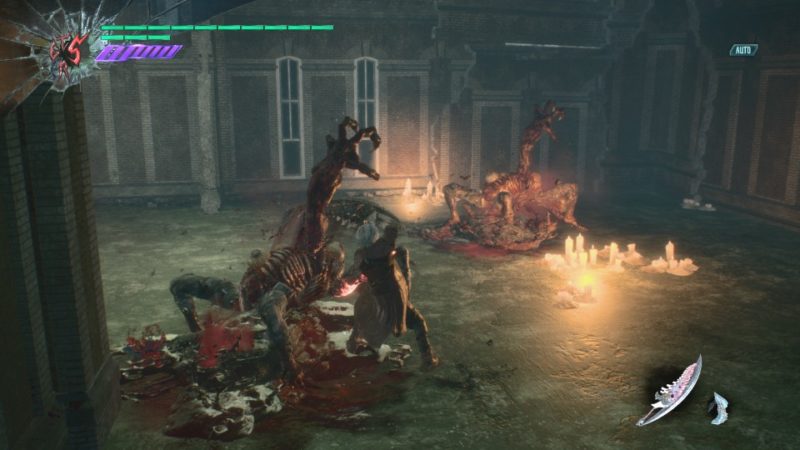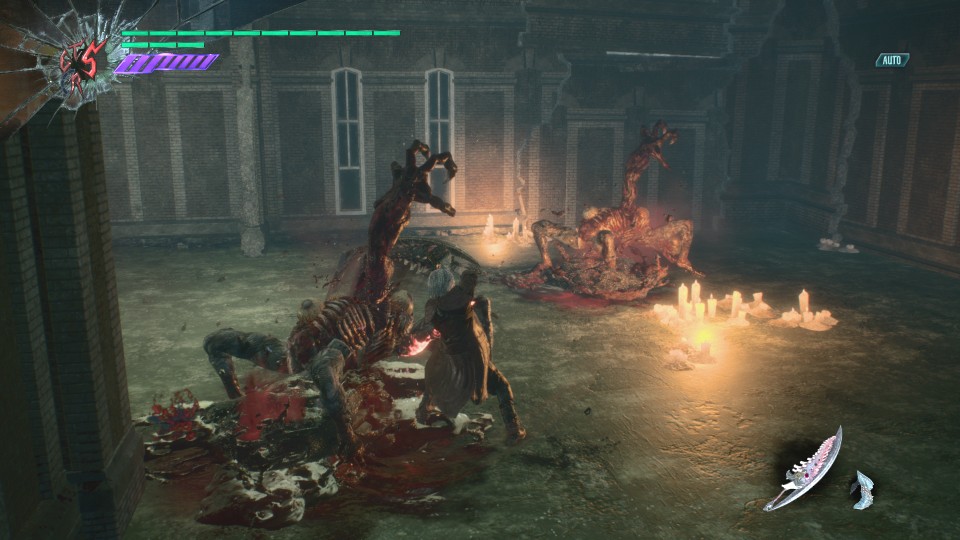 Now, get back to the other red core and destroy it.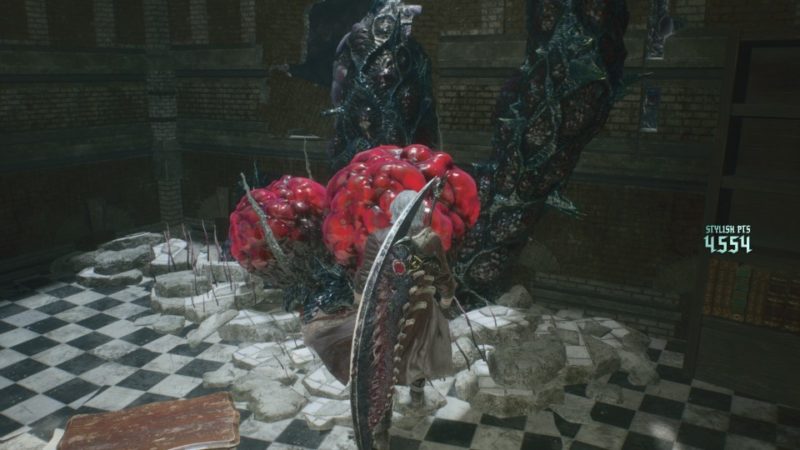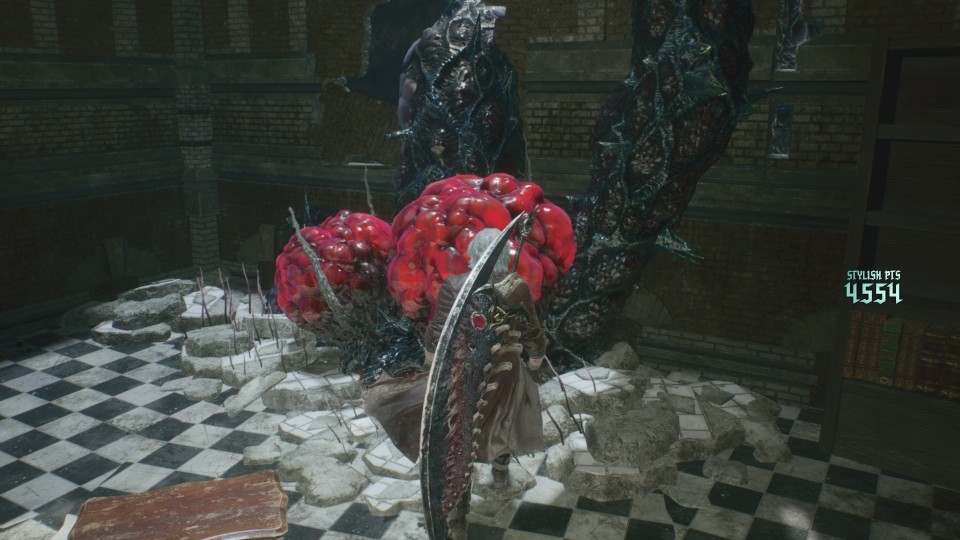 You will then come across a new area.
Inside the building, you should find a new weapon when you see the "???" sign.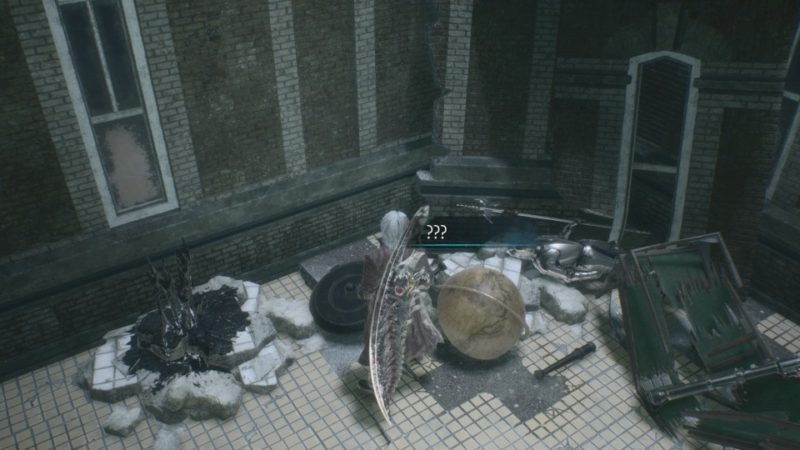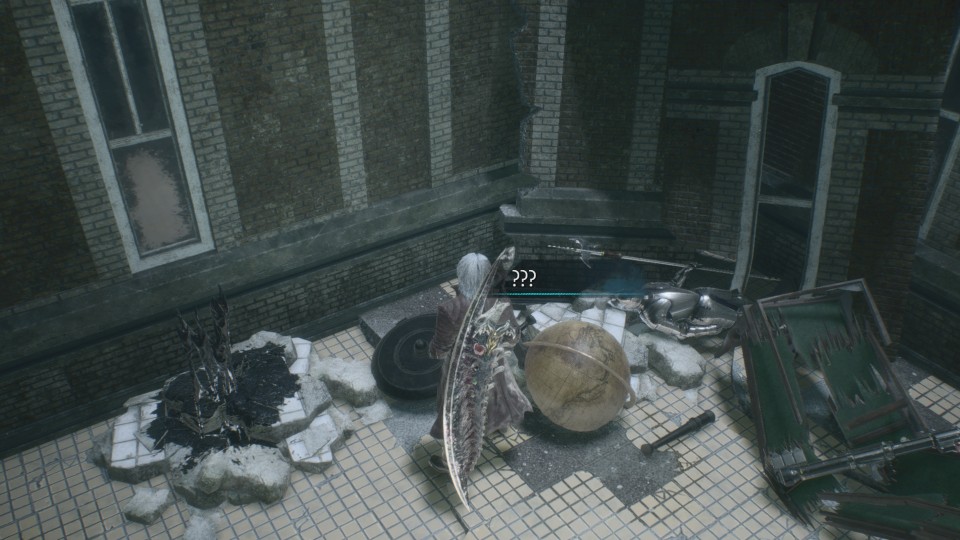 Turns out, it's the Kalina Ann which is a missile launcher.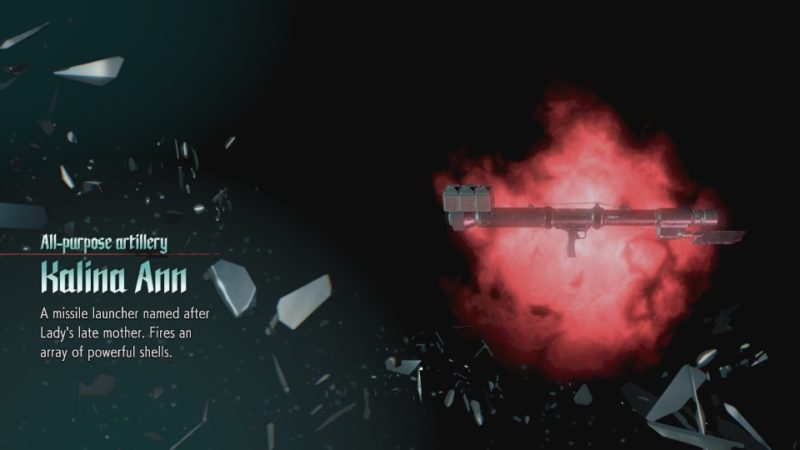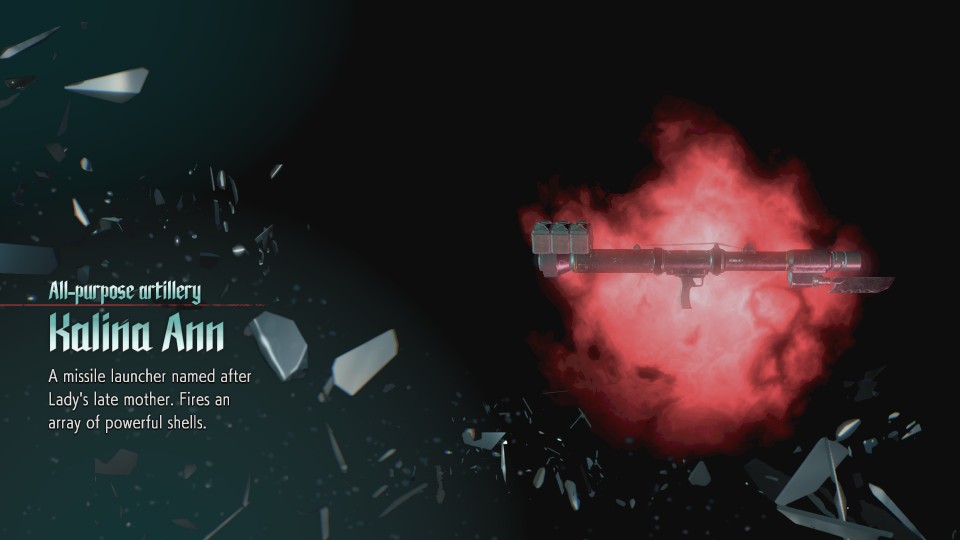 After that, go to the new area and you should find yourself out of that building.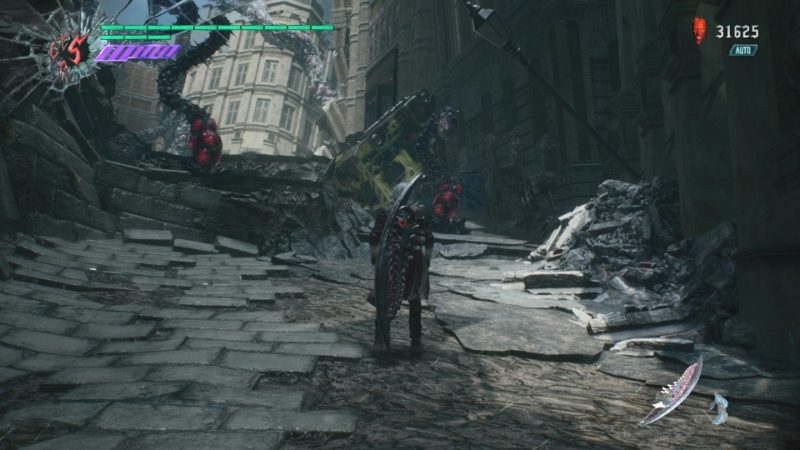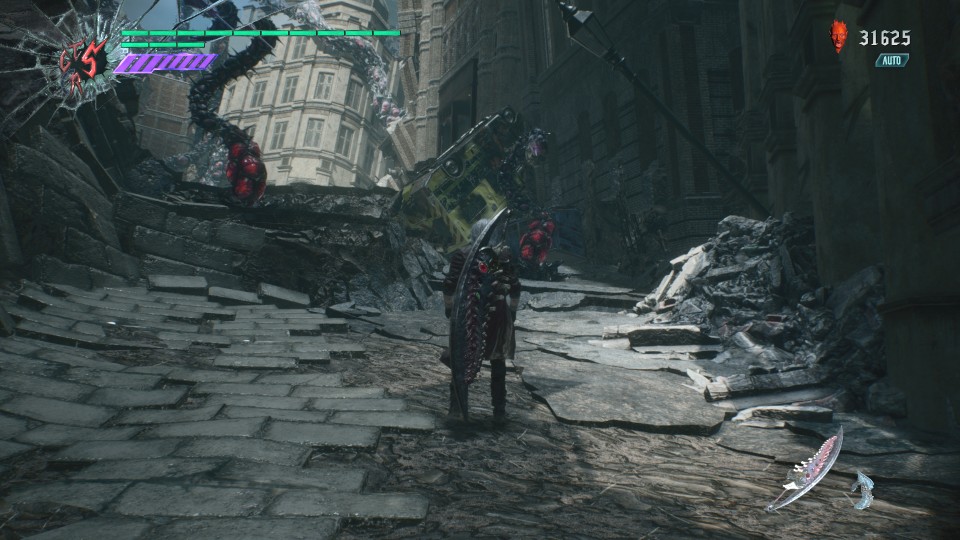 Defeat Hell Judecca
There'll be a new demon waiting for you, i.e. Hell Judecca.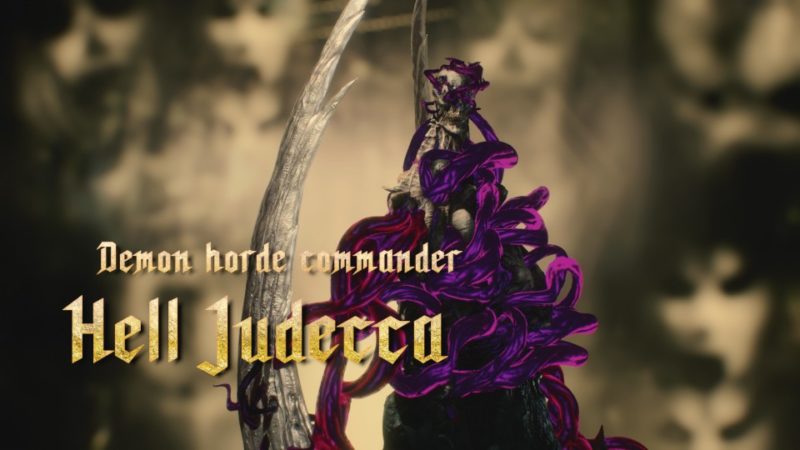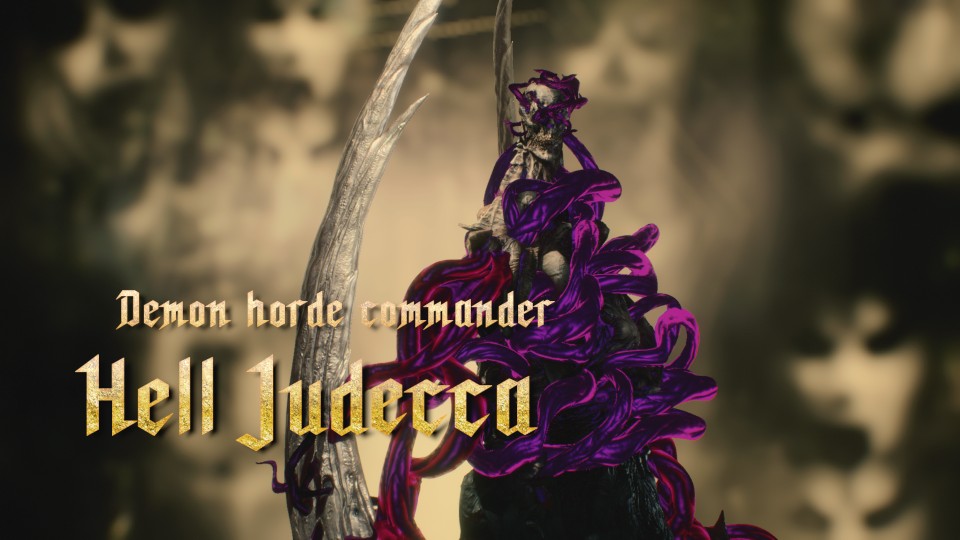 This demon uses two blades and has really long "arms". It shouldn't be too difficult if you use the Devil Trigger.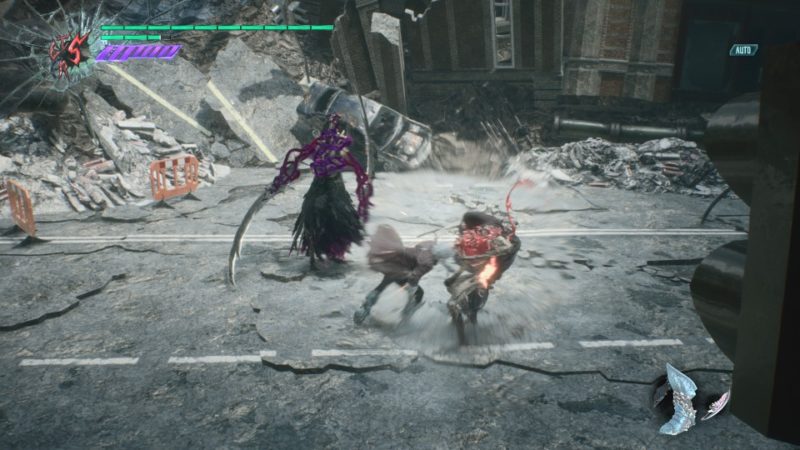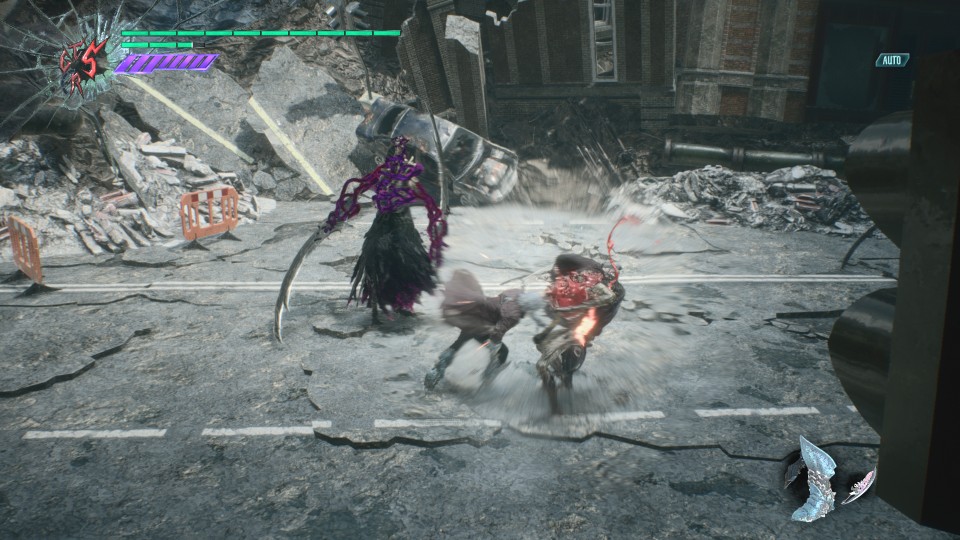 Keep going forward
After the fight, there'll be another area with more soldier demons. Kill all of them too.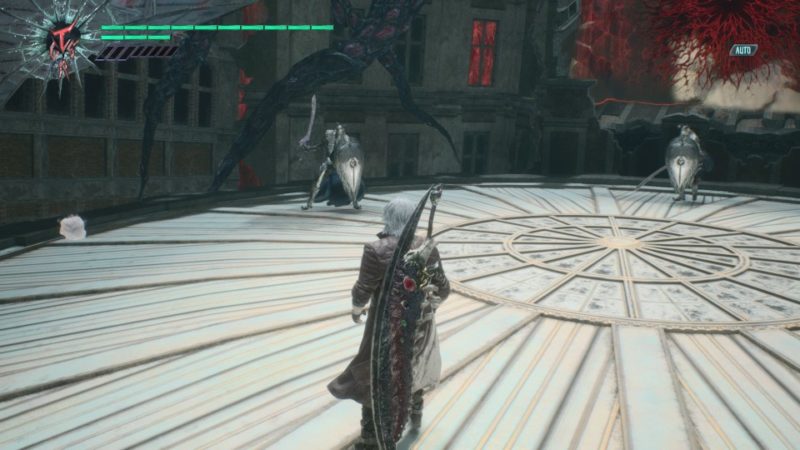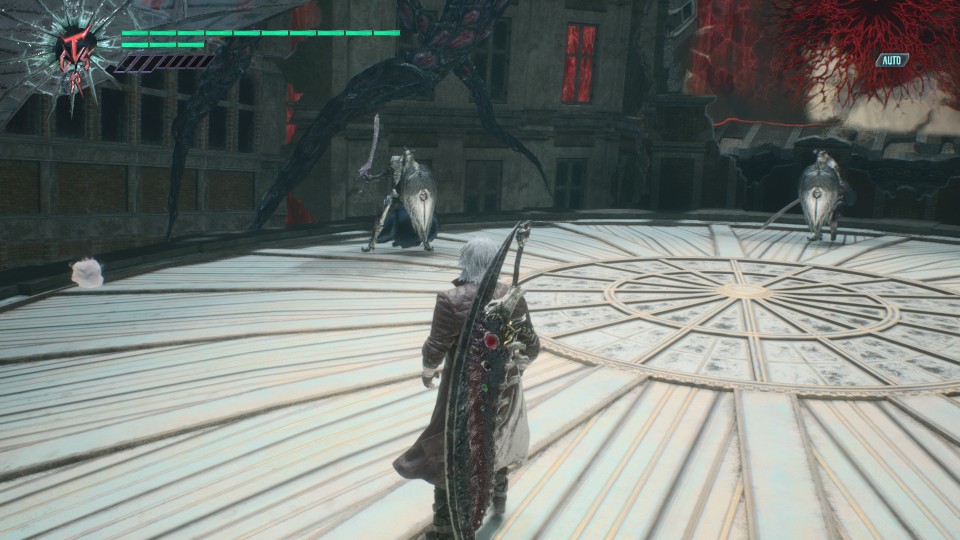 The Hellbats show up again.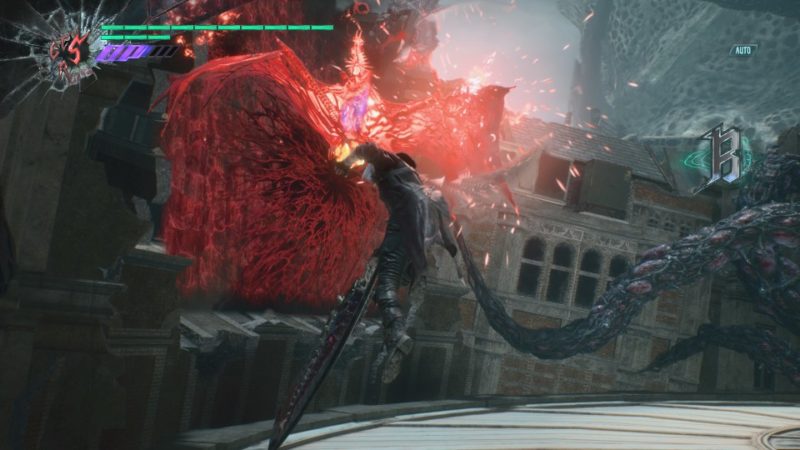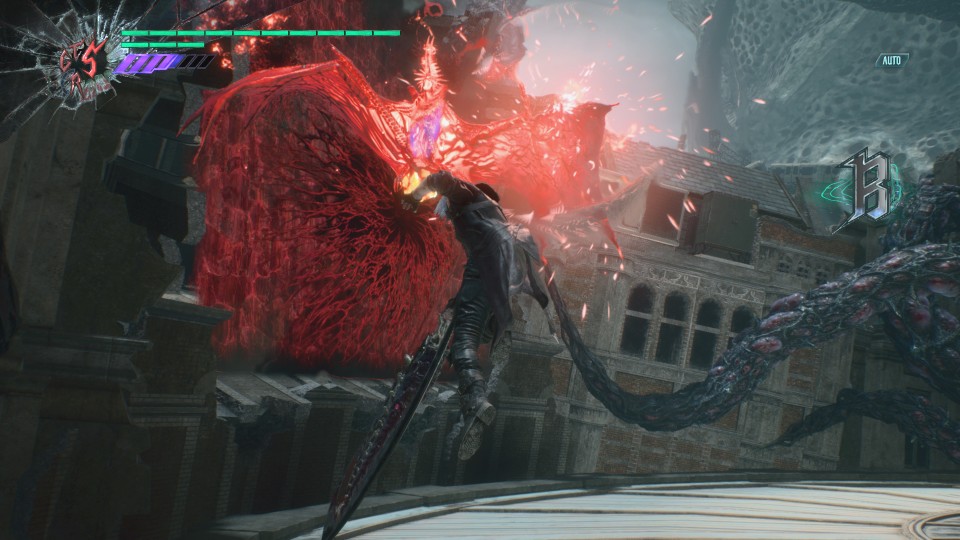 After defeating the demons, keep going forward and you'll see a purple fragment high up here.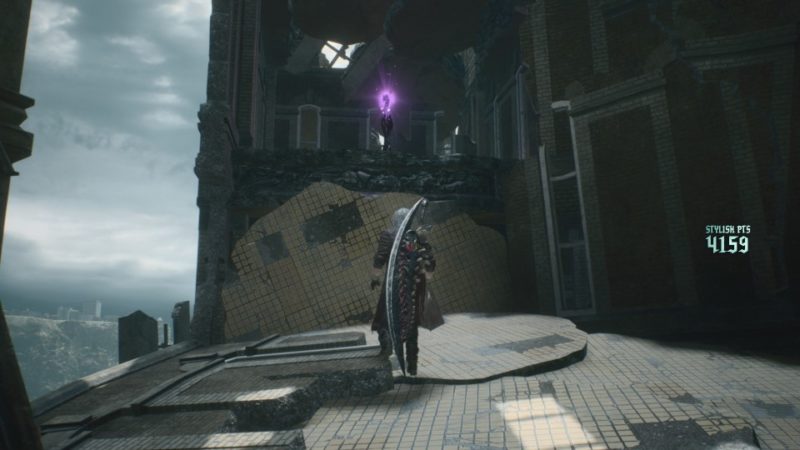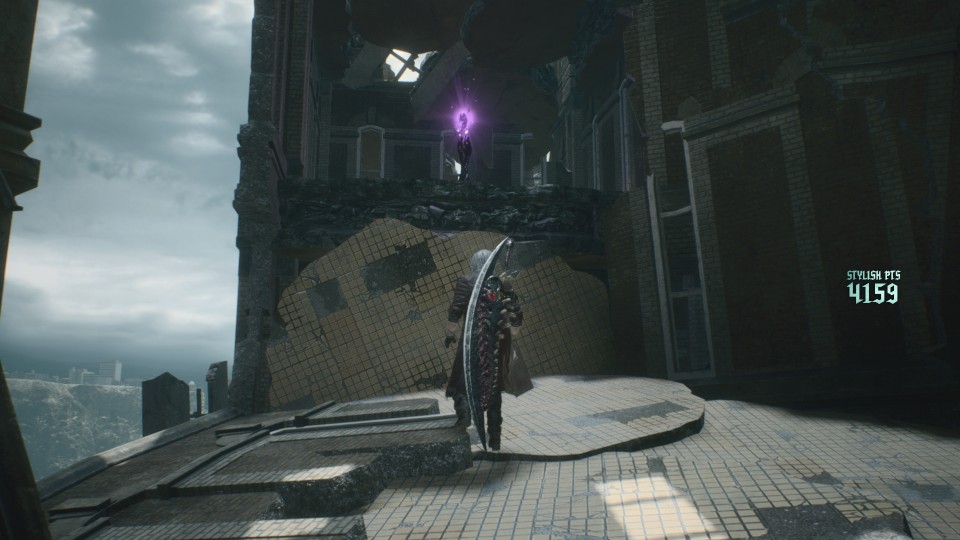 Grab the fragment and continue the journey.
This time, you'll be walking downwards.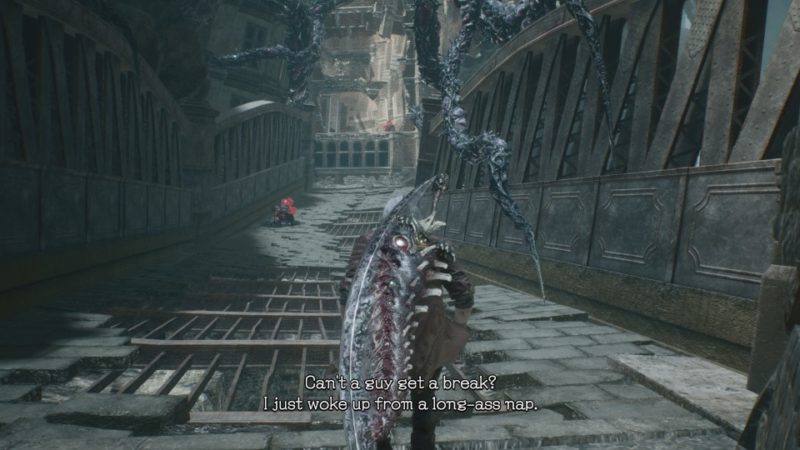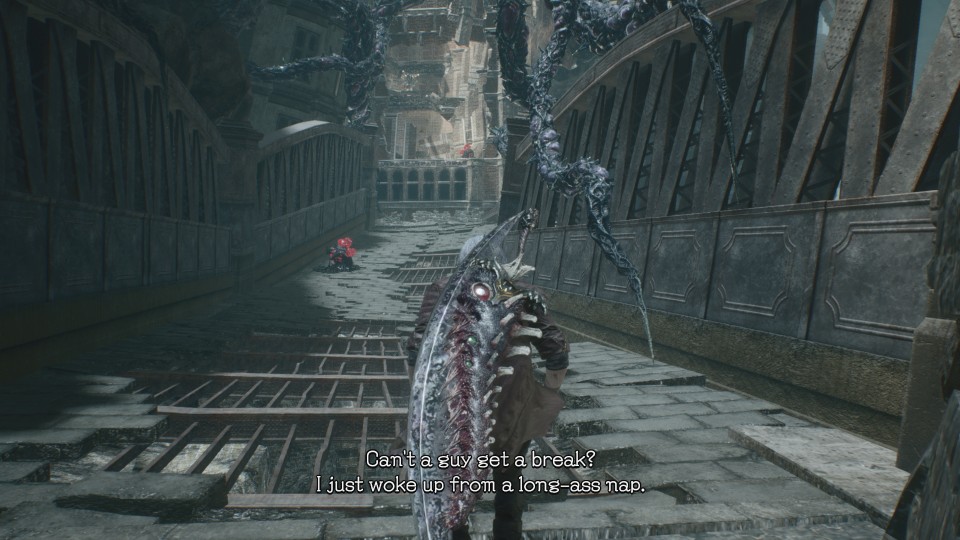 At the end of the road, you'll reach another place to customize your equipment.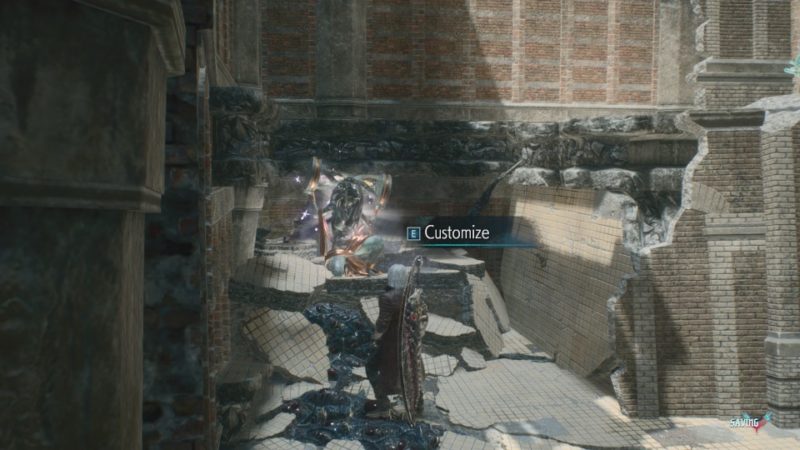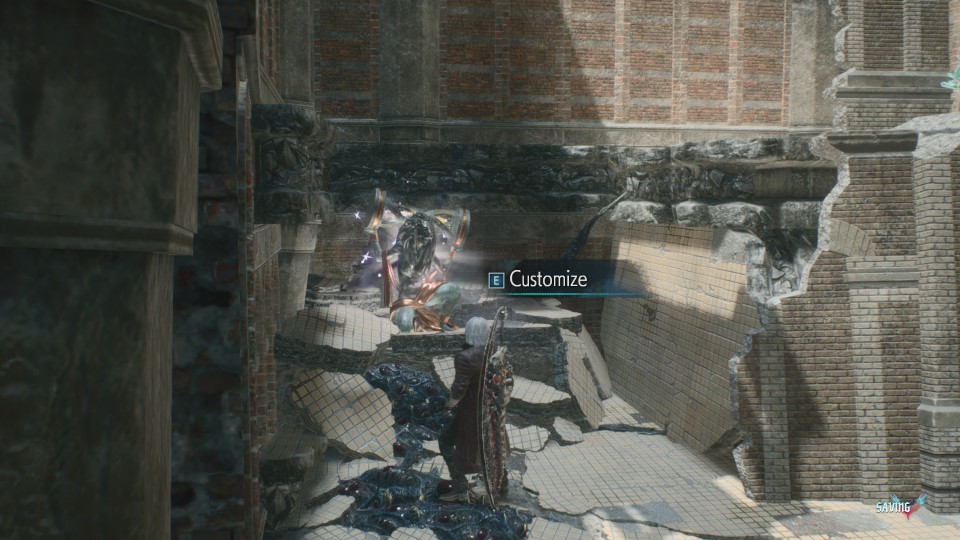 If you're ready for the boss, proceed forward.
Defeat Cavaliere Angelo (boss fight)
You will now come across this huge space.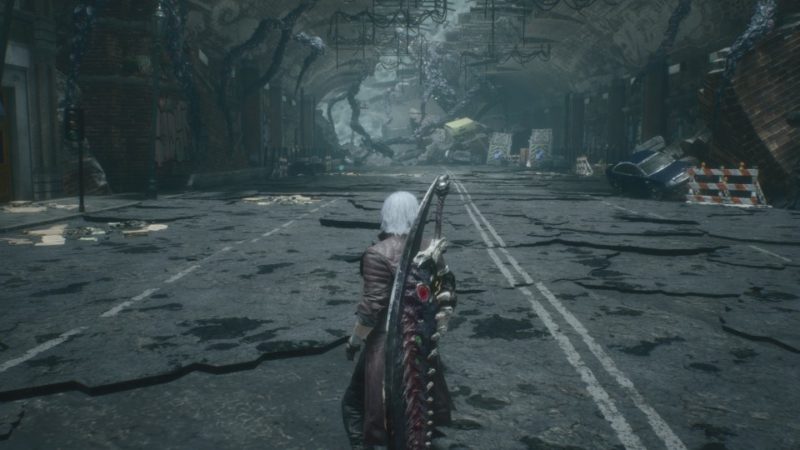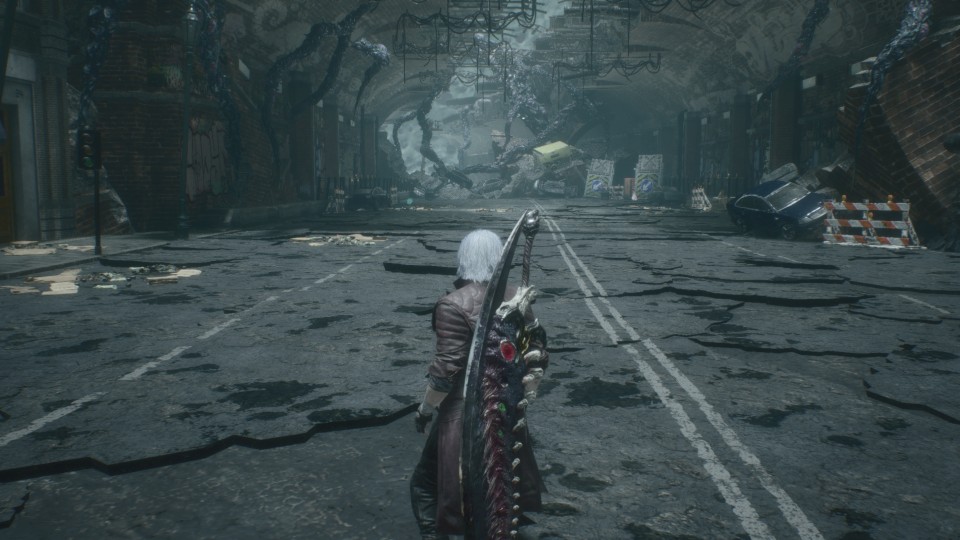 The boss of Mission 11 appears, i.e. Cavaliere Angelo.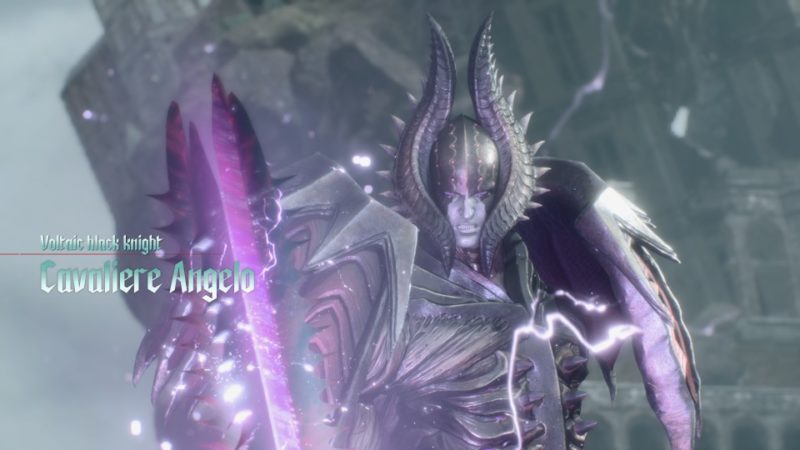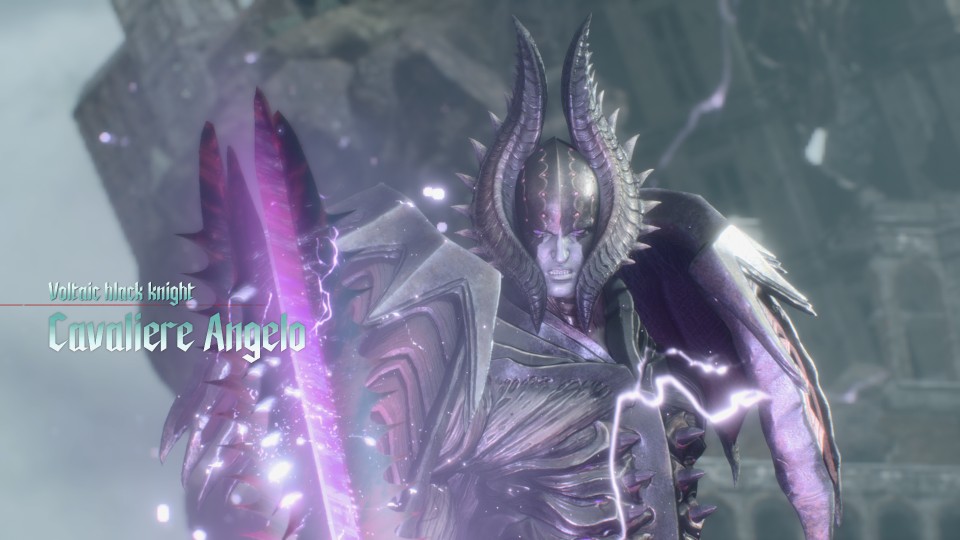 This demon is bigger than yourself and uses a huge sword. He will use the sword to generate electric-based attacks.
Just run away whenever you see him charging his sword. You can also use the missile launcher to disrupt him.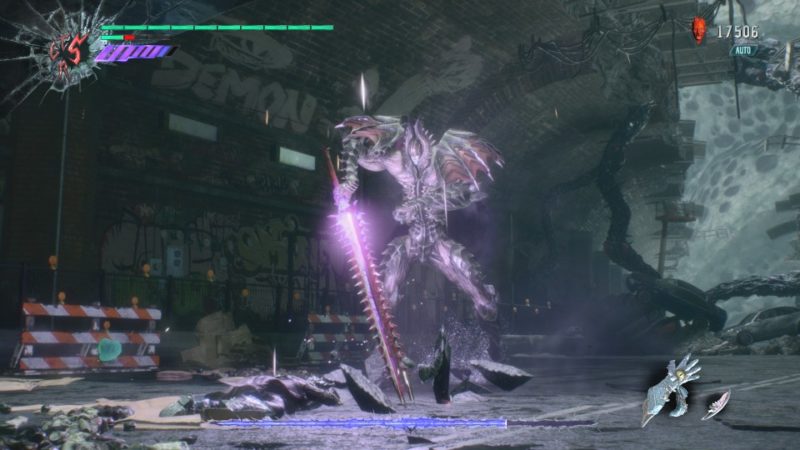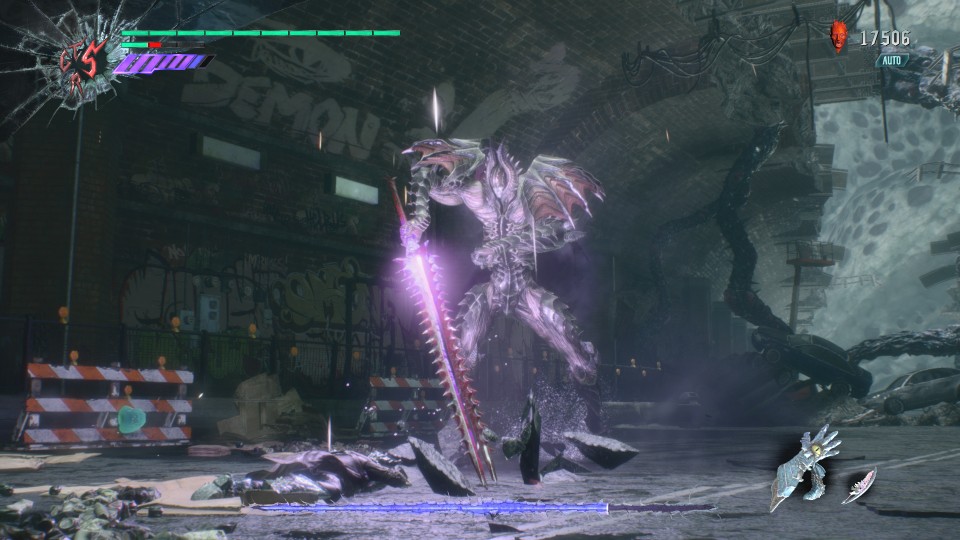 This demon tends to run away a lot as well, especially after you've landed many strikes.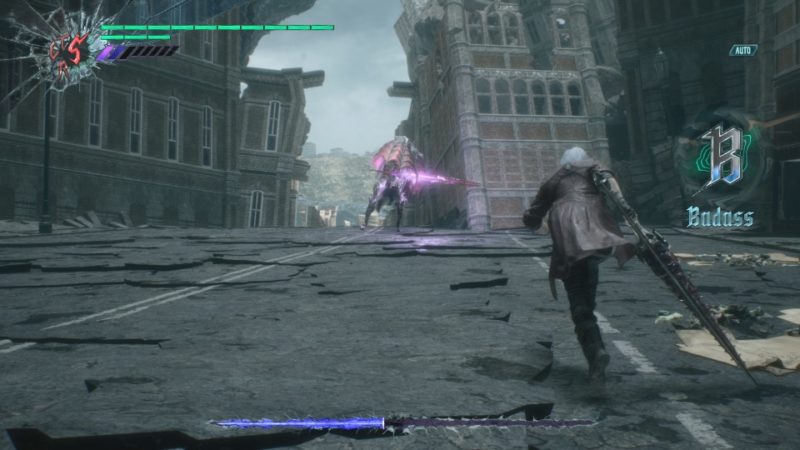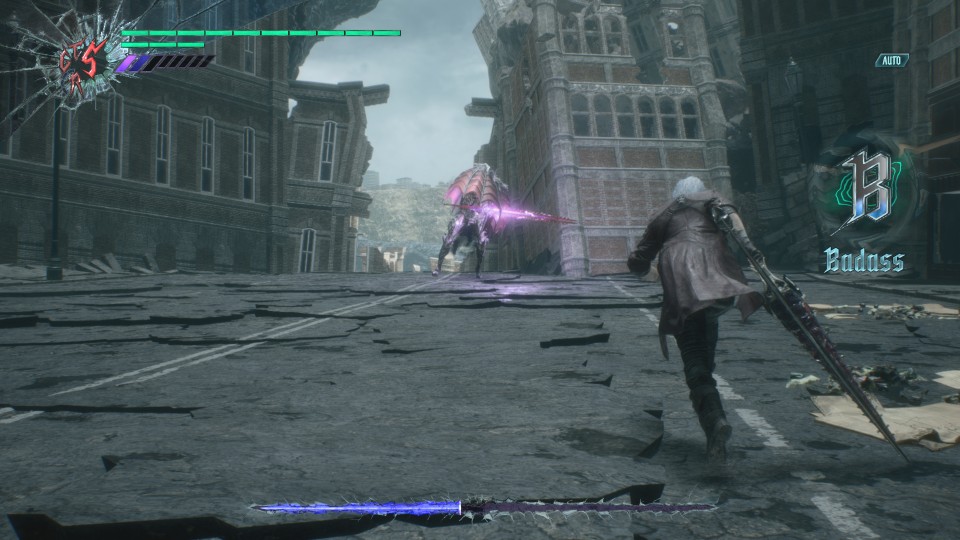 After defeating the demon, Trish will fall out from its body.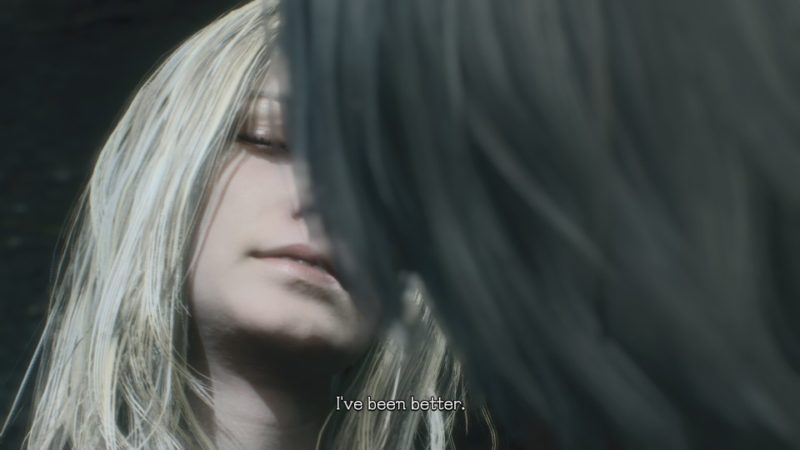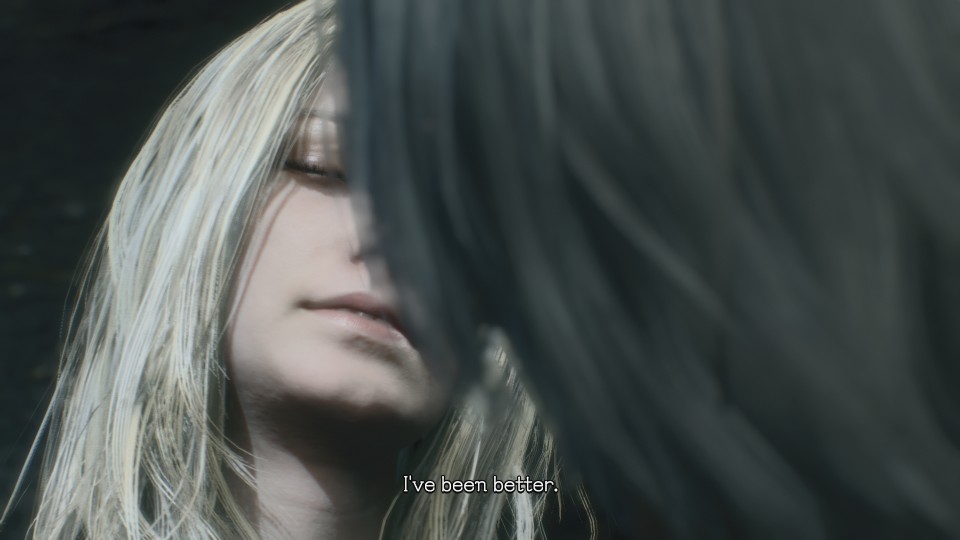 V then joins Dante but couldn't keep up due to his weak body. He then tells Trish everything about who he really is.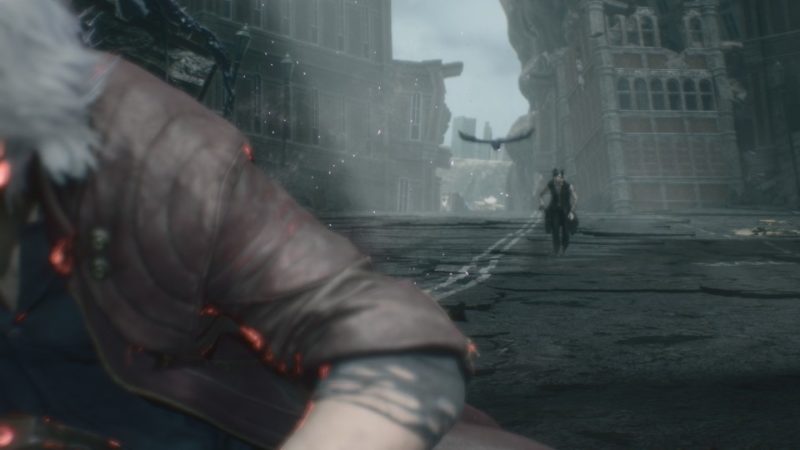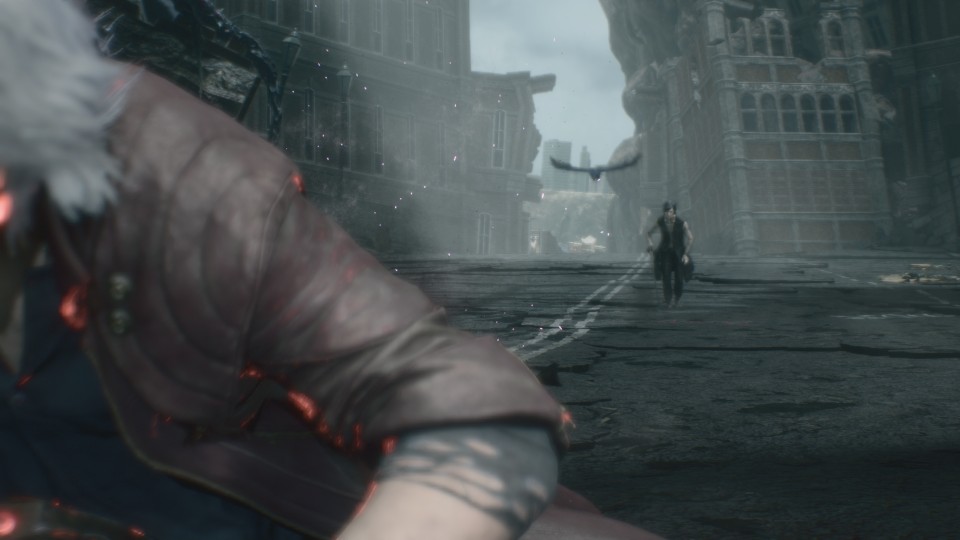 And that's it for Mission 11 of DMC 5.
---
Related articles:
Mission 13 (Three Warriors) Walkthrough – DMC 5
Devil May Cry 5: Mission 9 (Genesis) Walkthrough
Devil May Cry 5: Mission 8 (Demon King) Walkthrough
Mission 7 (United Front) Walkthrough – DMC 5