Defense of Samos is a quest under the 'Every Story Has An Ending' episode in Assassin's Creed Odyssey.
Your task is to defend Samos from the Persian reinforcements called by Mestor.
Here's a walkthrough of Defense of Samos in AC Odyssey.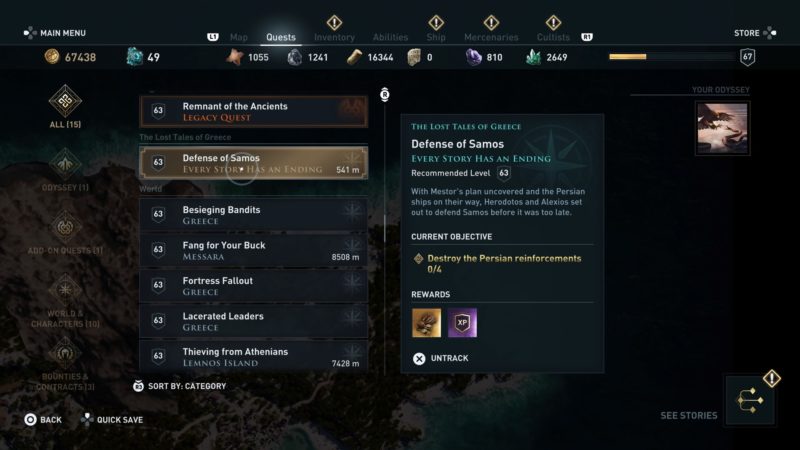 This quest is recommended for those level 63 and above, but it differs according to your level.
It also starts immediately after the previous quest.
Destroy the Persian reinforcements
There's only one main objective, i.e. to defeat the ships belonging to the Persians.
All four ships are located just off the coast. They're pretty visible.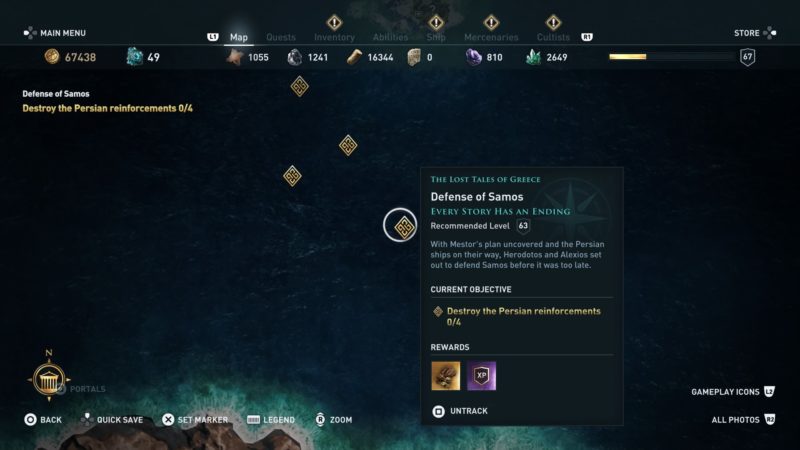 Right before or after this quest starts, you'll notice that the Adrestia (your ship) is already in the nearest dock.
Just get to the dock nearby and command your ship.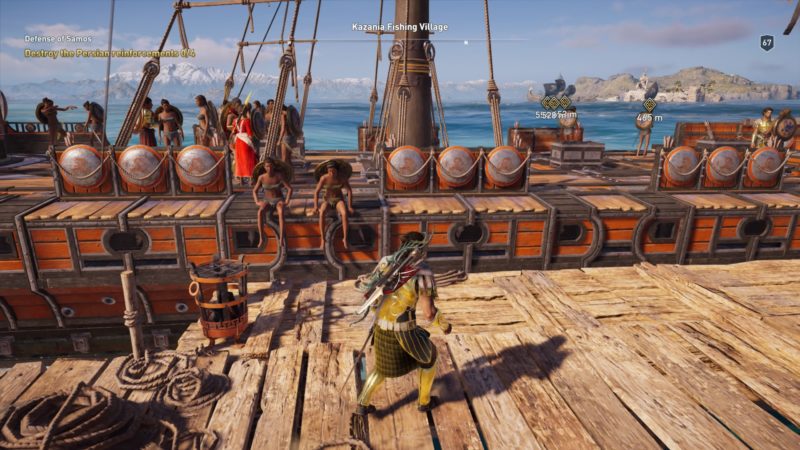 The battle is straightforward. Just take them out one by one.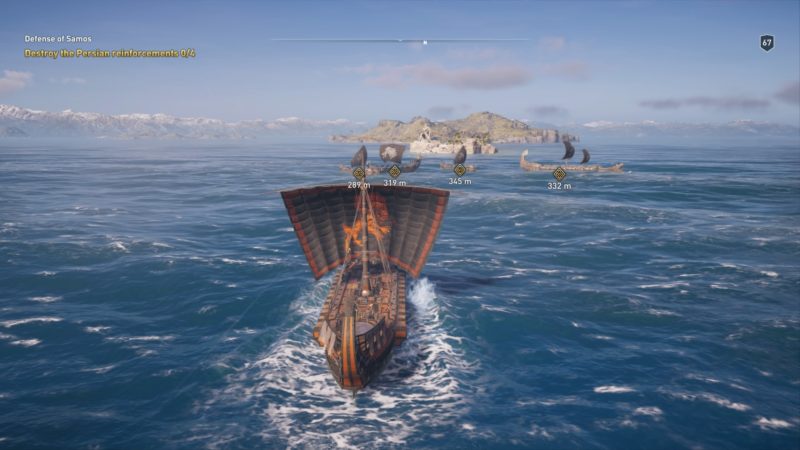 You can destroy them using spears, ramming or even use the Chimera fire-breathing attack acquired from another DLC.
The best way to survive is to destroy one ship at a time, and regain some health.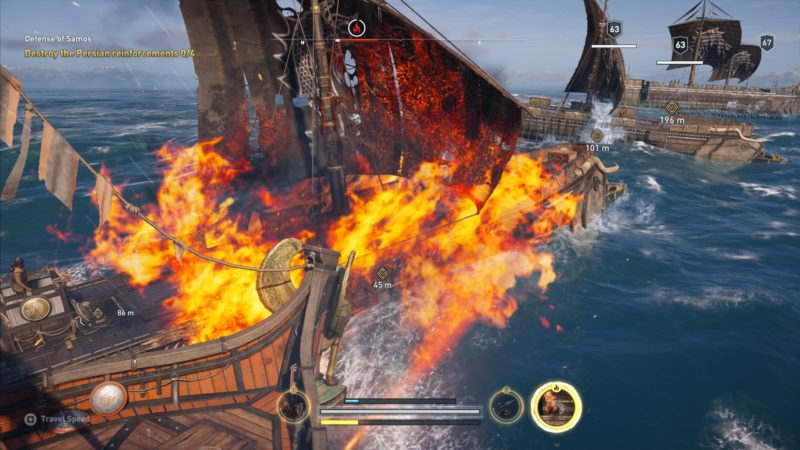 You can either initiate boarding to take them out one by one, or just sink the ship after the HP is at zero.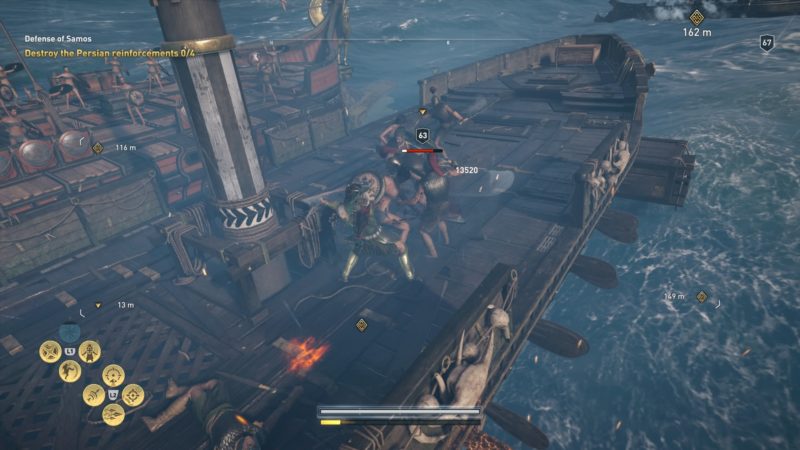 Rinse and repeat, and you should be able to defeat all four ships.
If your HP is too low, just run away to regenerate the ship's HP.
Talk to Herodotos
Once the ships are destroyed, talk to Herodotos who is already on your ship.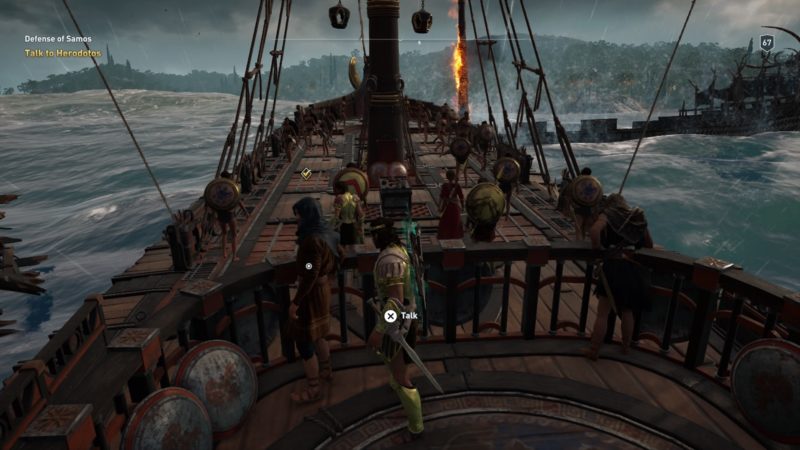 The quest completes here and you will get some drachmae upon completion.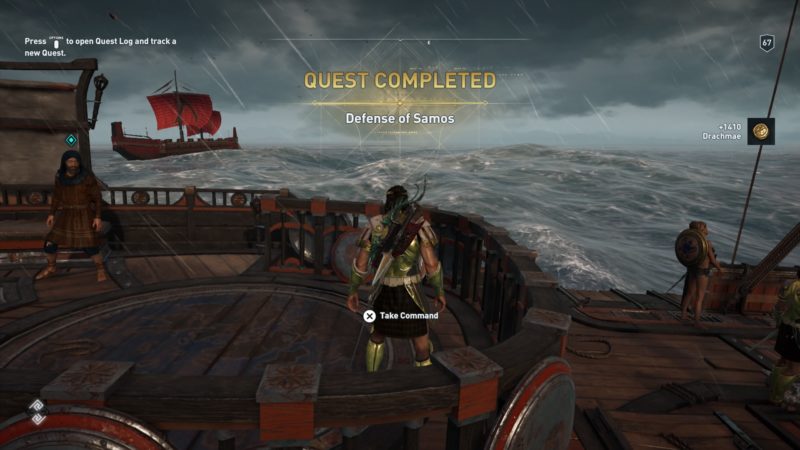 ---
Related articles:
How To Create Your Own Story: Assassin's Creed Odyssey
Moving Forward: Assassin's Creed Odyssey Walkthrough
Family Values: Assassin's Creed Odyssey Walkthrough
Top 10 Shows like Star Trek: Discovery You Can Watch Today
Games like Wizard 101: Ten Alternatives To Check Out
Regrets: Assassin's Creed Odyssey Walkthrough