Order 8 is one of the tasks you're entrusted with early in the game of Death Stranding.
Your task is to collect at least 1 CG of Chiral Crystals, but the desired amount is 100 CG.
Here's a walkthrough of Order 8 in Death Stranding.
To begin the mission, you need to accept the order in the delivery terminal.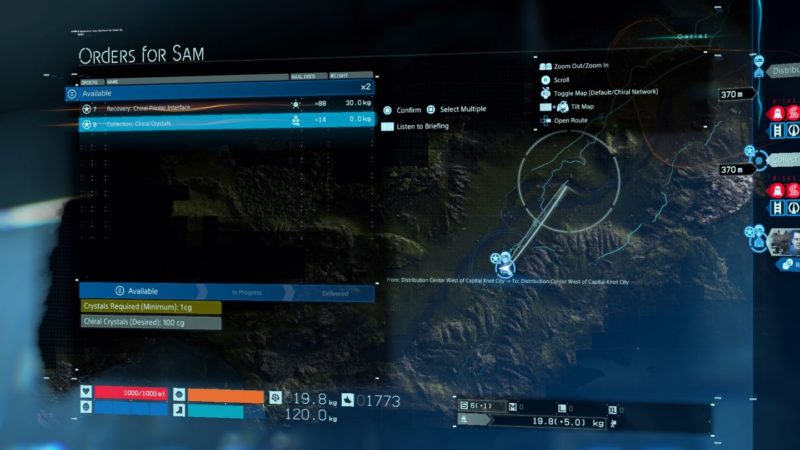 Where to find Chiral Crystals
You can find Chiral Crystals just northeast of the Distribution Center. It's also the area where you encountered the BTs earlier.
The location of crystals are marked on the map with the "hand" symbol.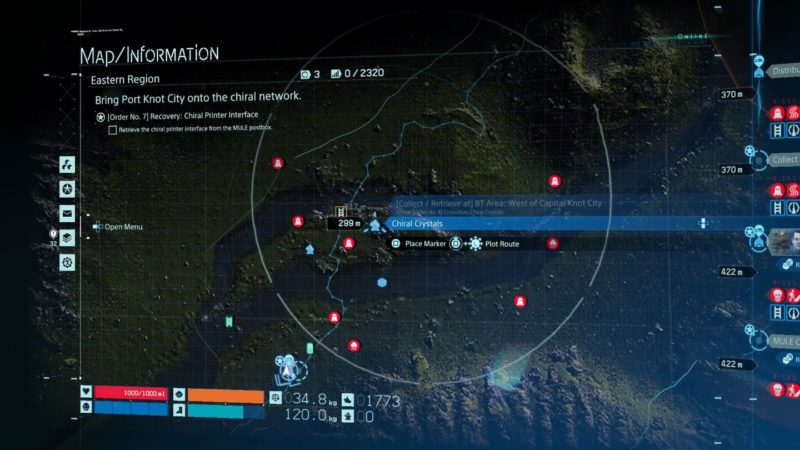 To scan for these crystals, use your Odradek scanner. Perhaps other players' scanning the terrain may also mark the crystals on the map (not certain about this).
The crystal isn't so obvious when you're near it. Pick it up and you'll get maybe about 20 or less CG.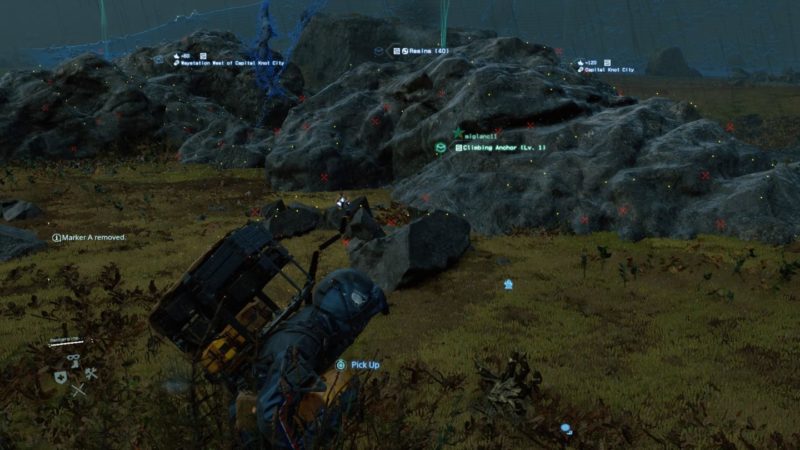 Recycle the crystals
Once you have the desired amount of 100 CG, return to the Distribution Center.
Choose to recycle them.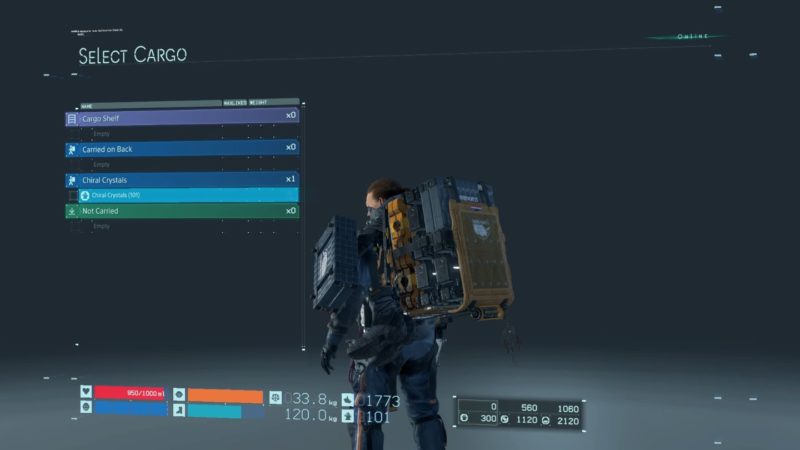 ---
Related articles:
Death Stranding: Order 9 (Wind Farm) Walkthrough
How To Build A Generator To Start The Bike In Death Stranding
Death Stranding: Order 7 (Chiral Printer Interface) Guide
Death Stranding: Order 5 (Rare Metal Delivery) Walkthrough
Order No. 4 (Smart Drug Delivery) Walkthrough – DS
Death Stranding: Order No. 3 (Cremation) Walkthrough