Order 38 is one of the main missions for Sam Bridges in Death Stranding.
Your task is to deliver emergency provisions to South Knot City and stop a nuke.
Here's a walkthrough of Order 38 in Death Stranding.
Prepare for delivery
Right after the cutscenes, you need to prepare for delivery, pick up the emergency provisions first.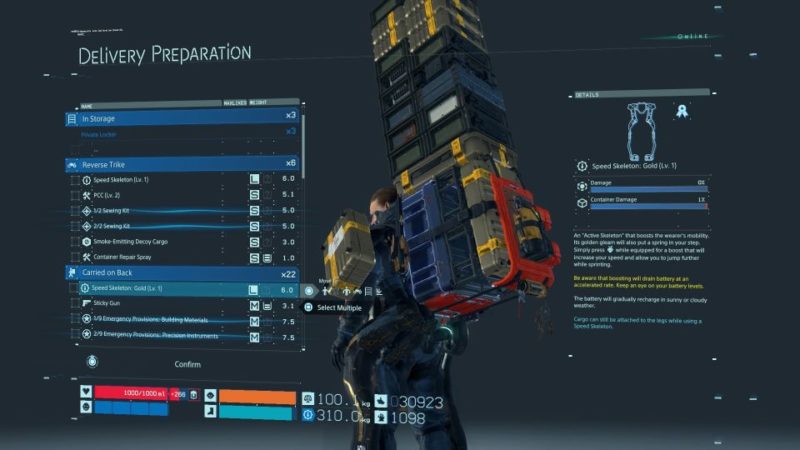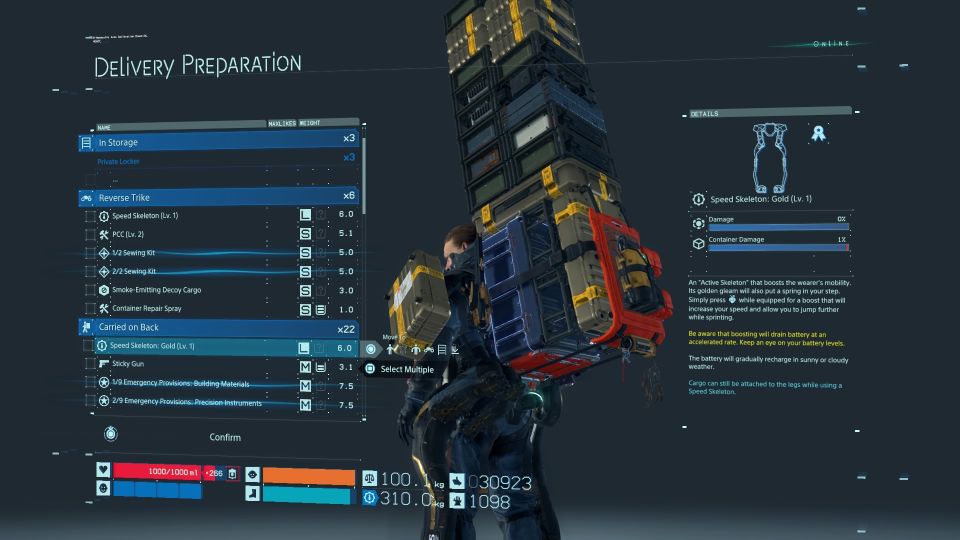 You also have to place the small thermonuclear weapon on your suit. It's by default. It's also actually a nuke given by Higgs for Fragile.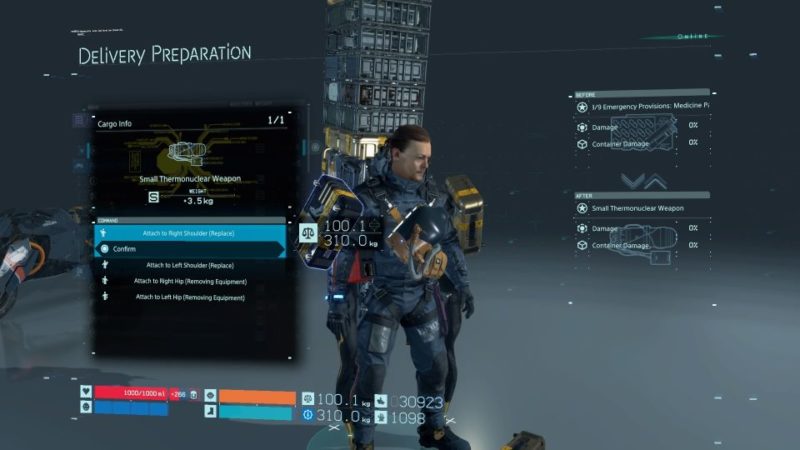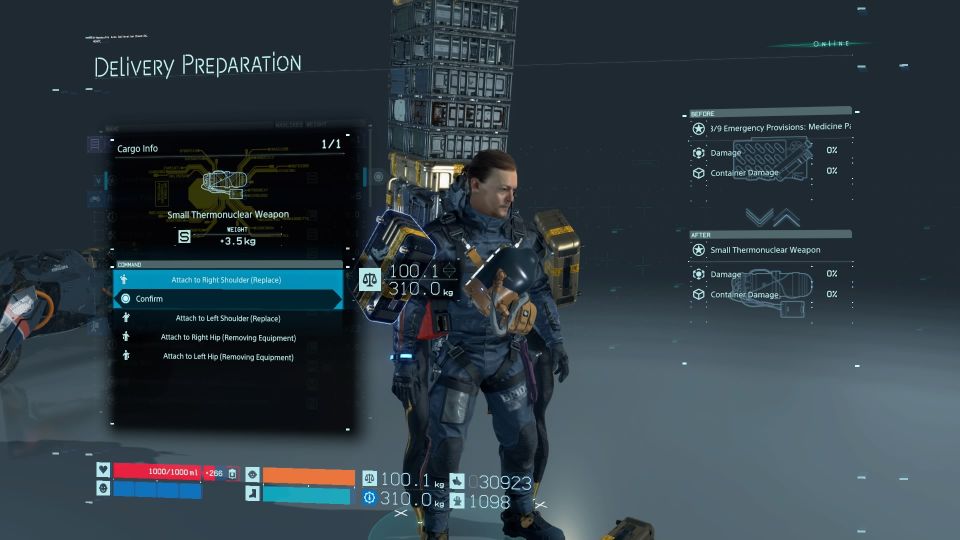 Find Fragile
To find out the content of the package for Fragile, look for her in the Distribution Center.
The location is shown in the map below.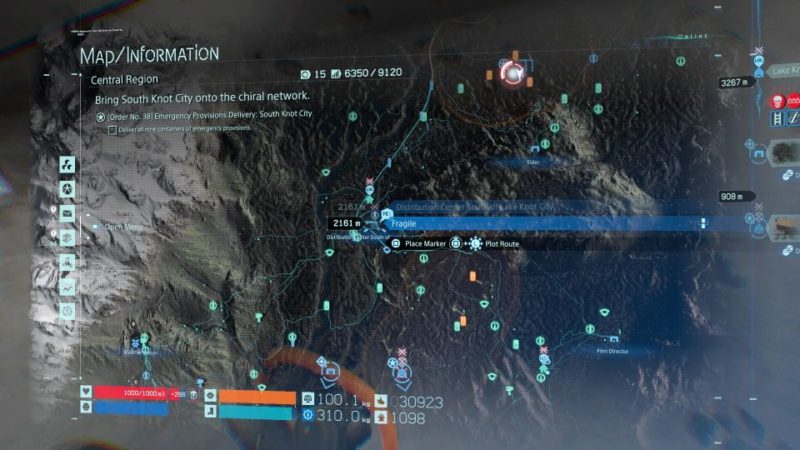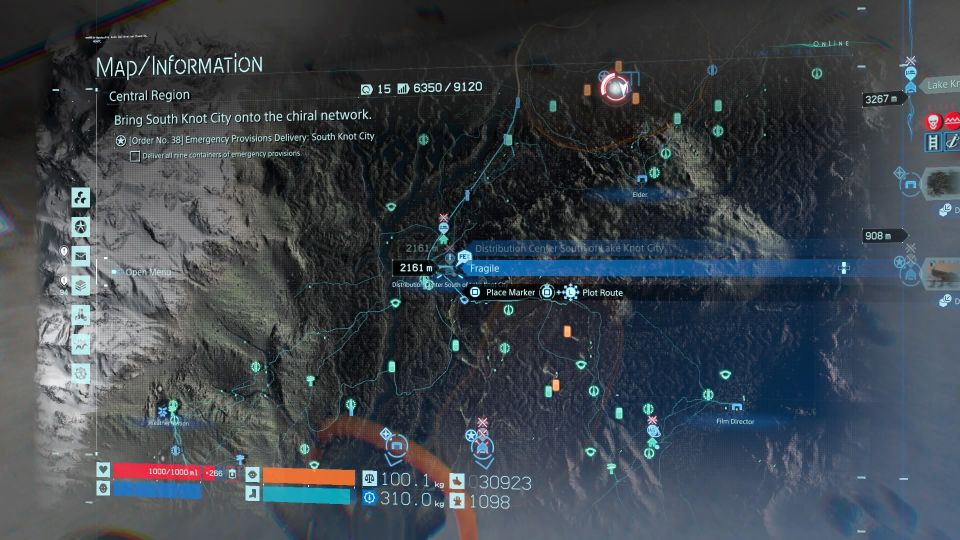 If the highway is ready, the journey is so much faster.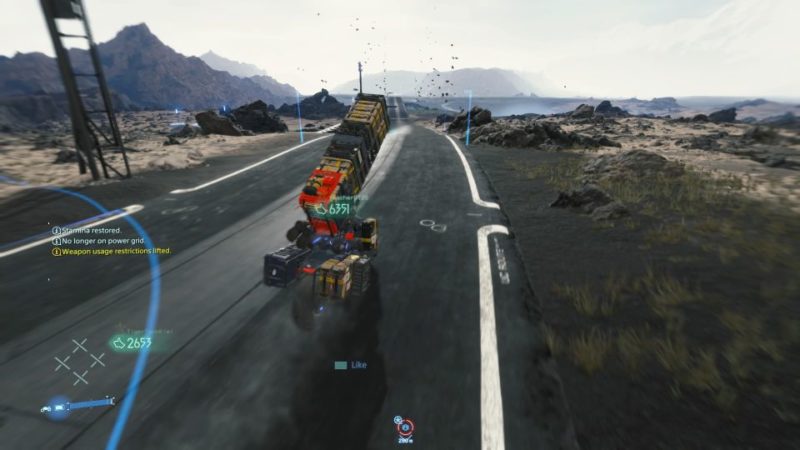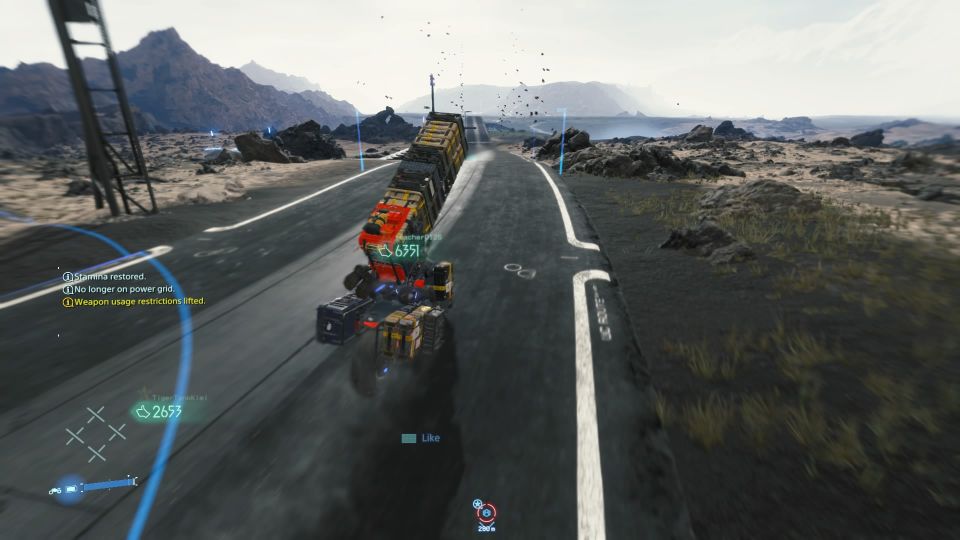 Head to the Distribution Center.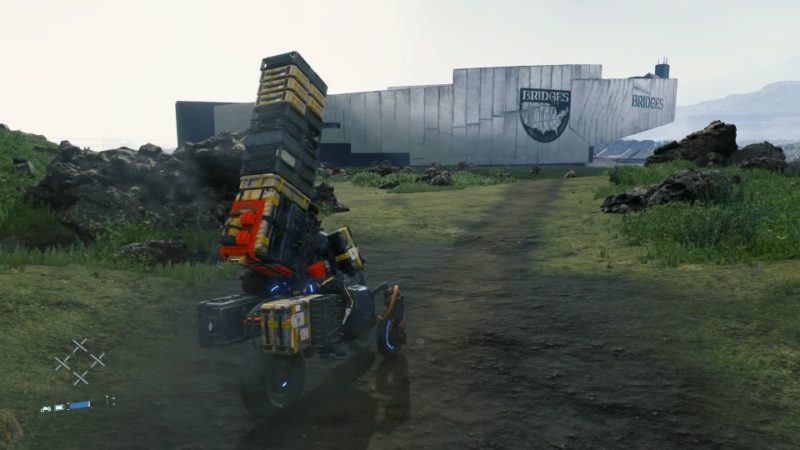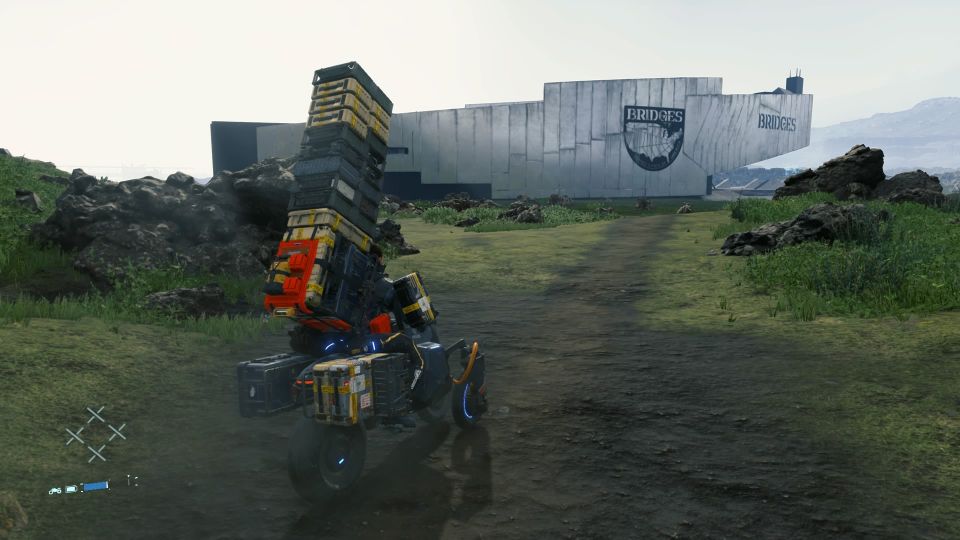 Instead of making delivery, you need to rest in the private room to meet Fragile.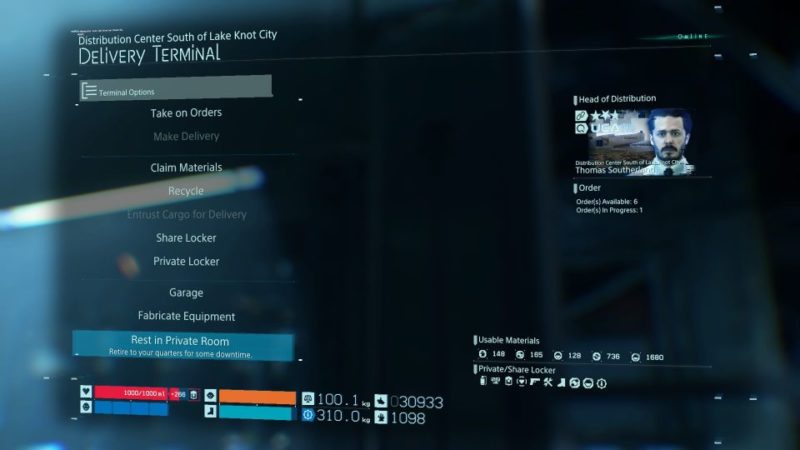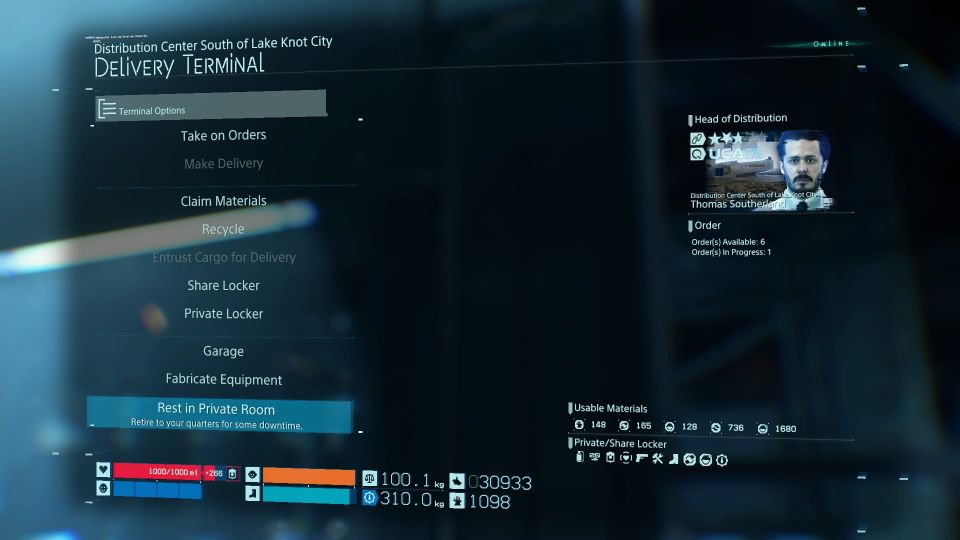 She'll then discover that it's a nuke and the delivery guy who handed over the package to Sam was actually Higgs in disguise.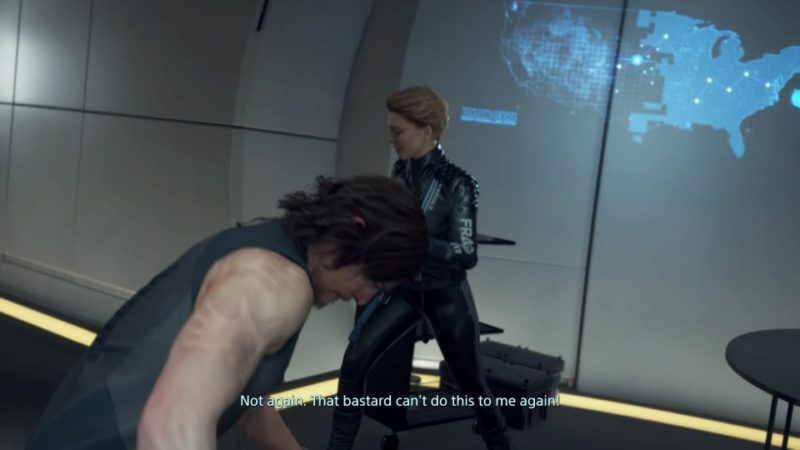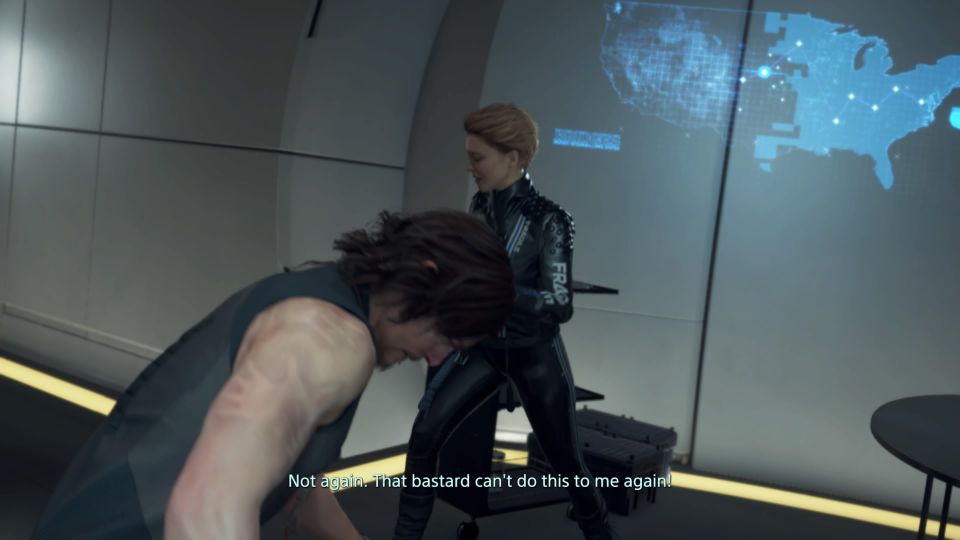 Dispose of the nuke
You then have a time limit to dispose of the nuke at Crater Lake. The location of Crater Lake is shown in the map below.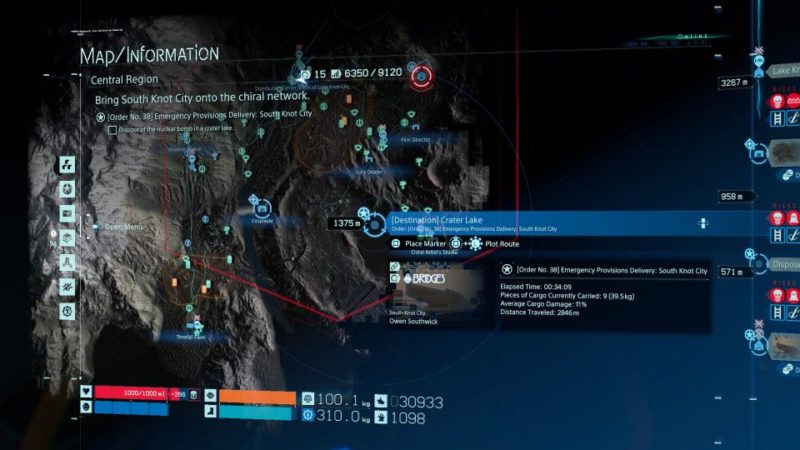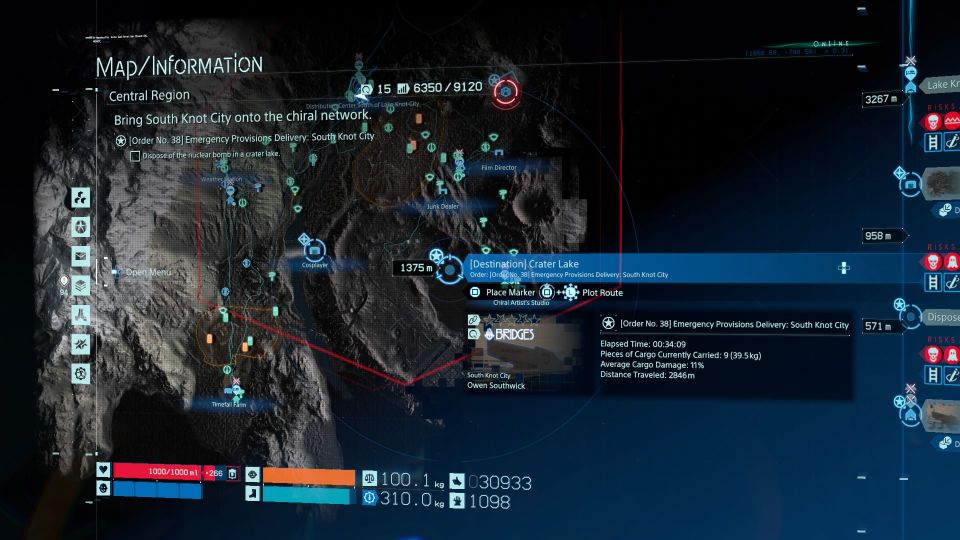 It's better to use a reverse trike there as you only have about 19 minutes to throw away the bomb.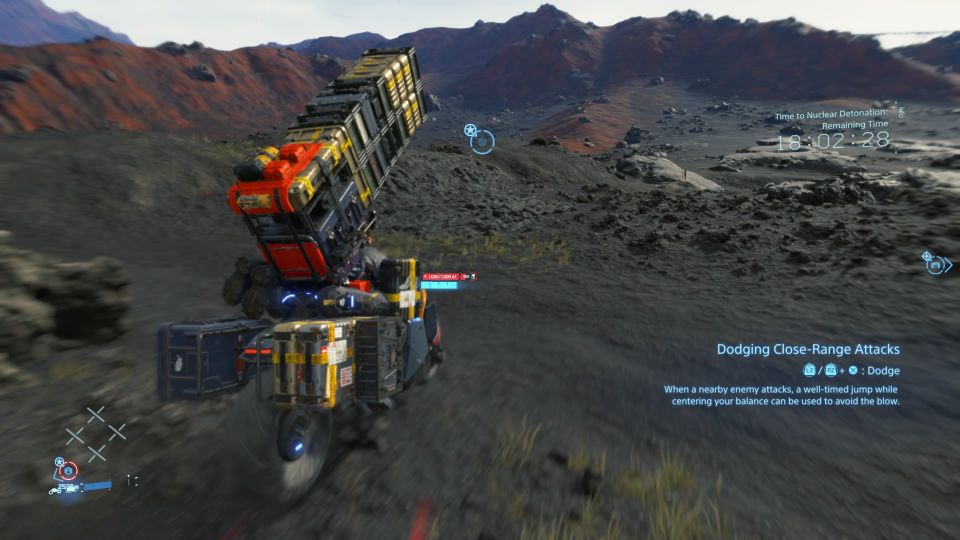 To throw away the nuke, you need to carry the 'small thermonuclear weapon' by hand. Go into your cargo management to make the switch once you're in front of the lake.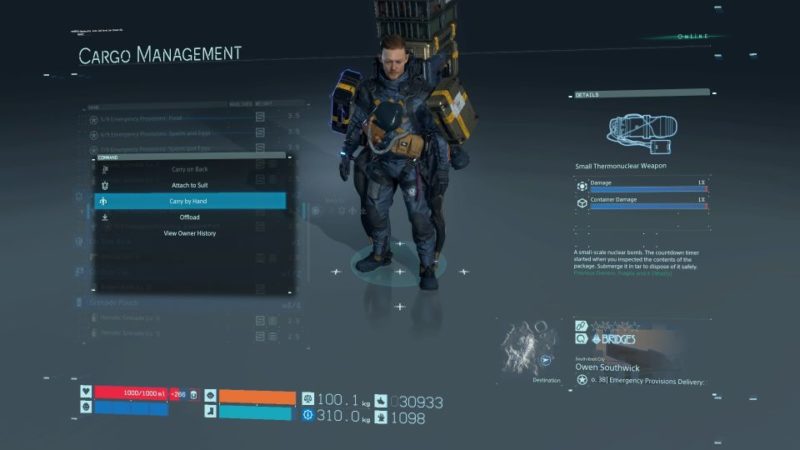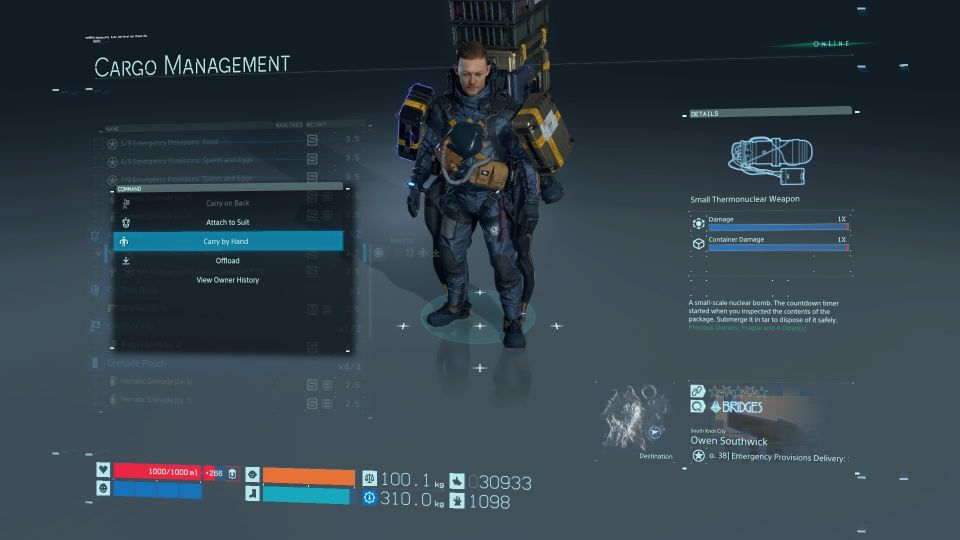 To throw away your cargo, hold it on your hand and press 'square' to swing it. While swinging your arm, let go of R2 or L2 depending on which arm you're using.
You need to throw it inside the lake and a cutscene will load.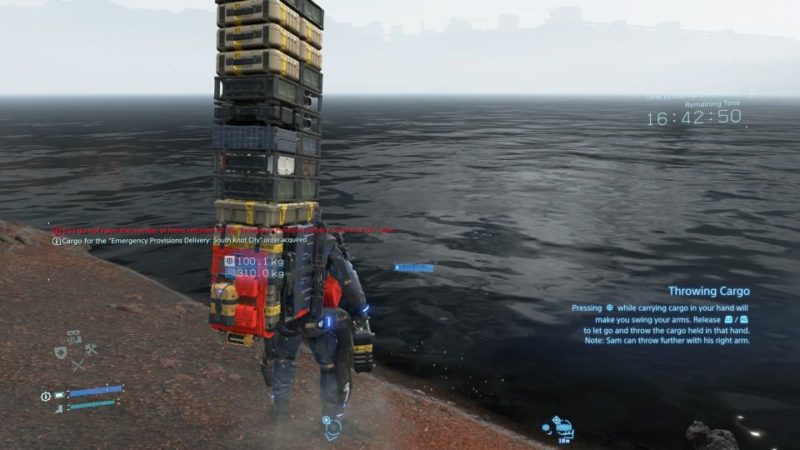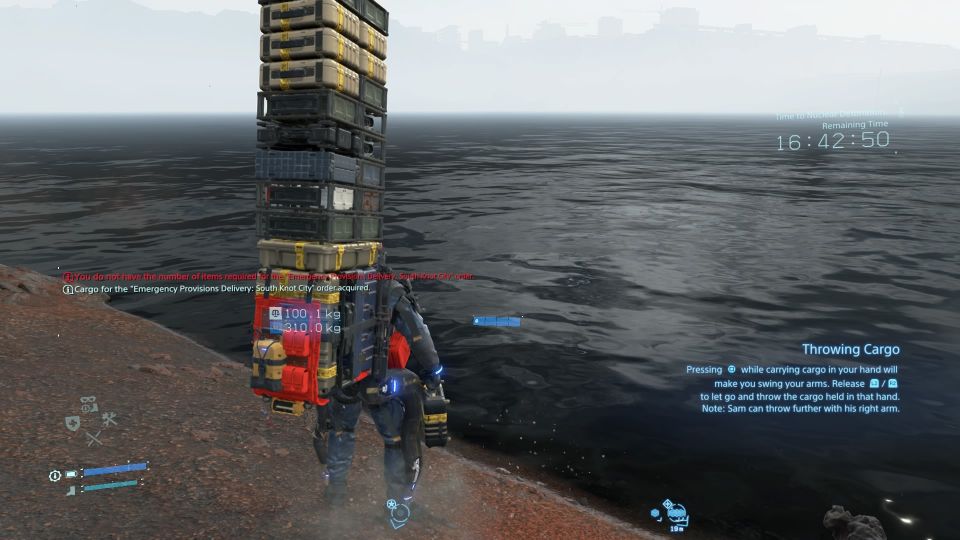 Head to South Knot City
After disposing off the nuke, continue going to South Knot City to deliver the emergency provisions.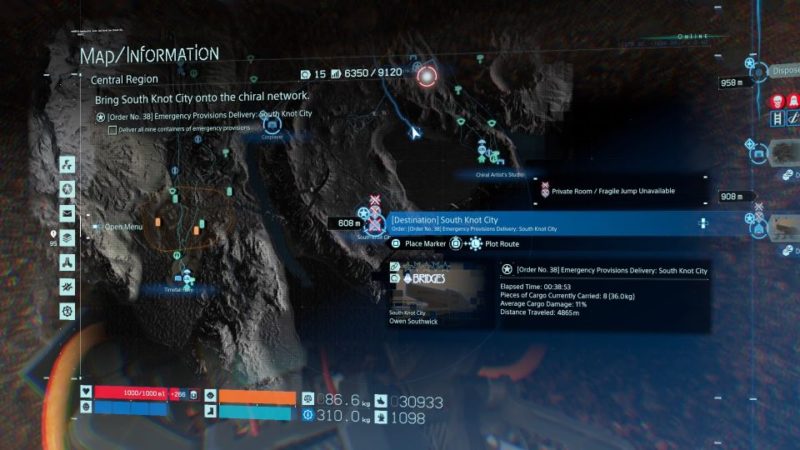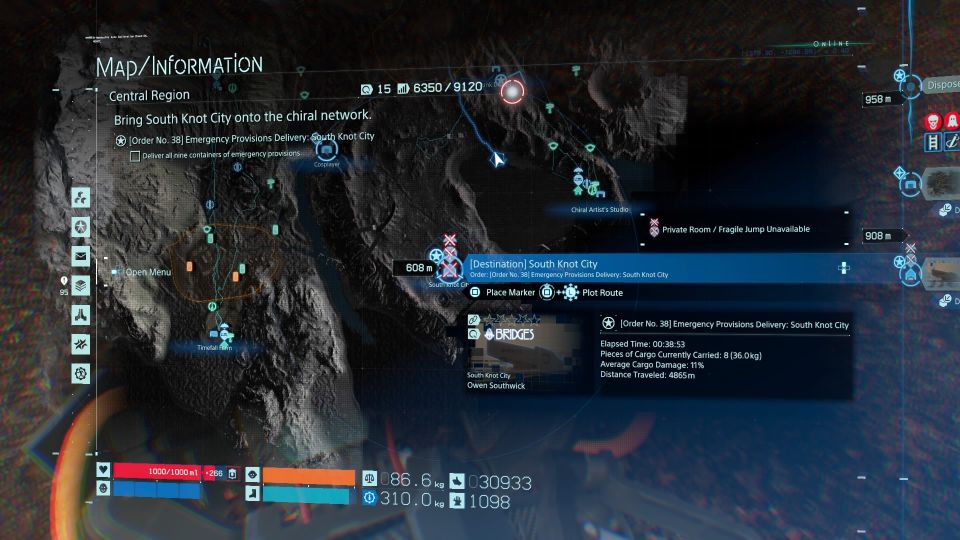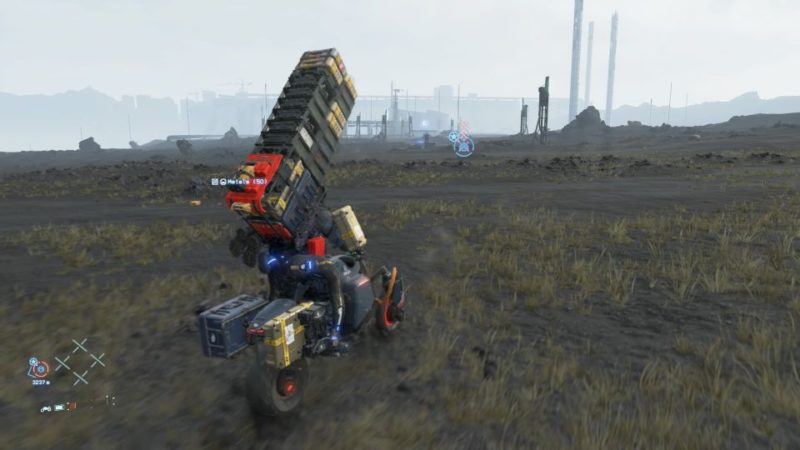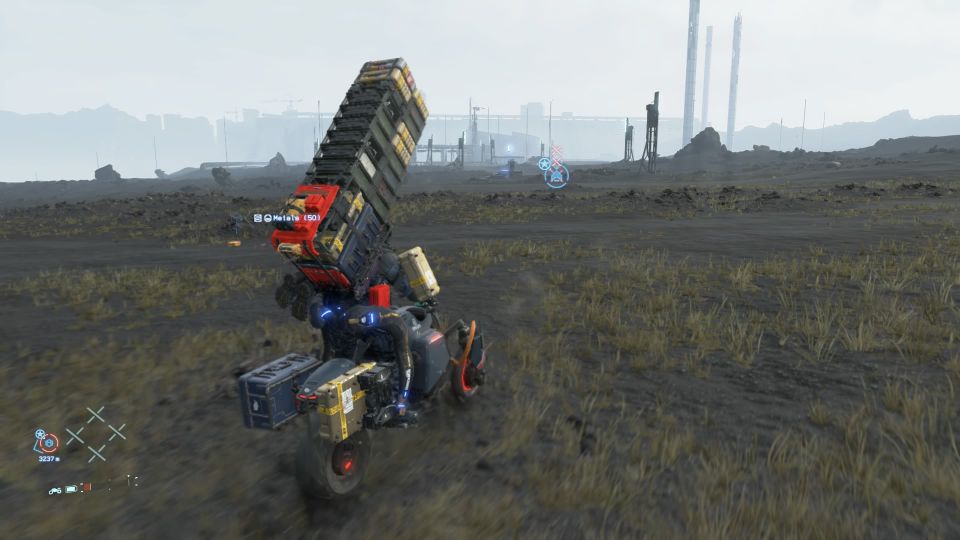 Deliver the requested cargo and Order 38 ends here.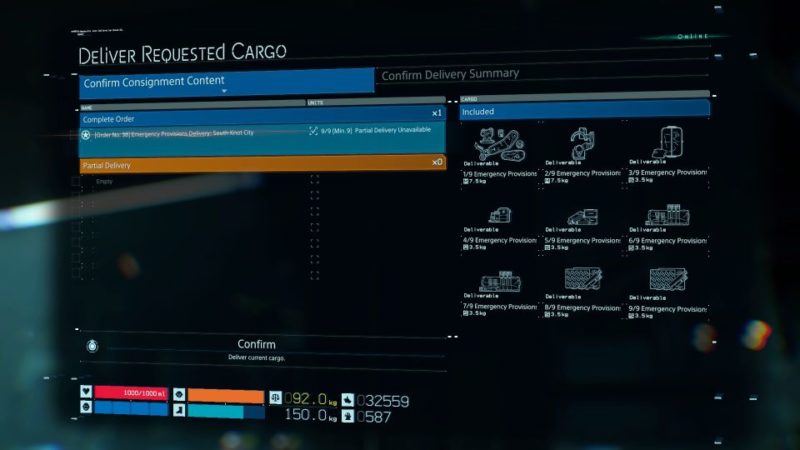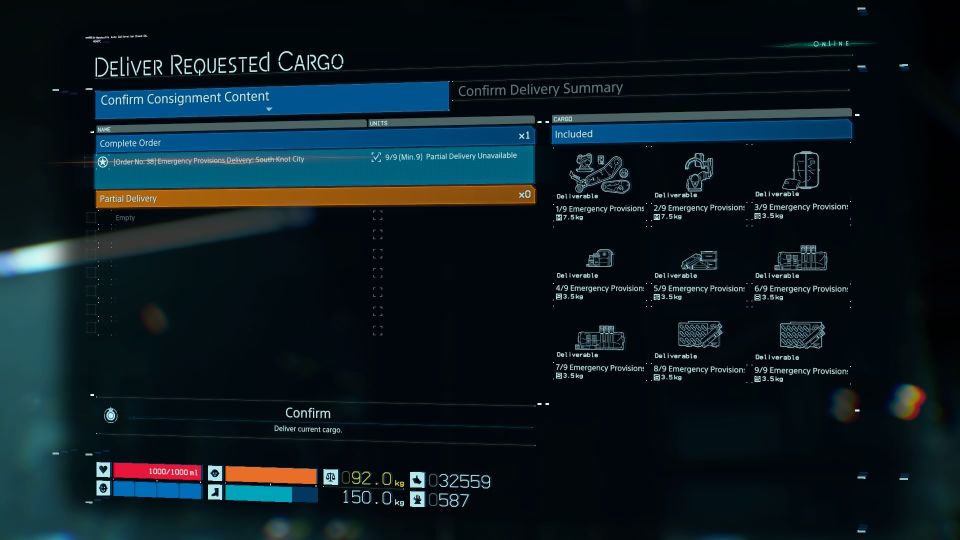 You will then be given new weapons – assault rifle, grenade and handgun. You will also be warned of a chiral storm outside.
If you head out, you'll immediately start Order 39.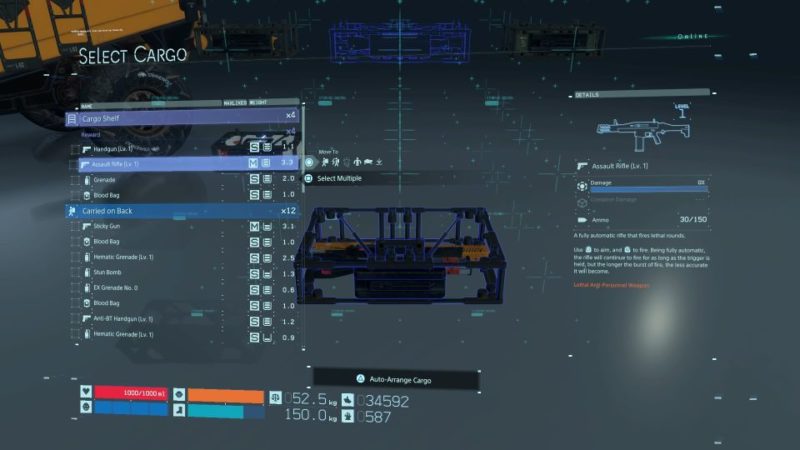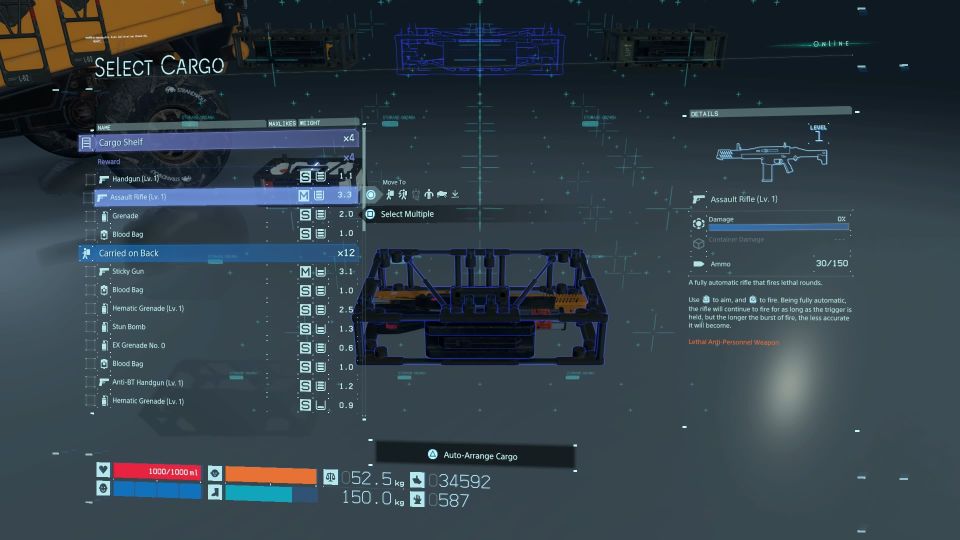 ---
Related articles:
Death Stranding: Order 6 (Build A Postbox) Walkthrough
Order 39 (Escape The Battlefield) Walkthrough – Death Stranding
Death Stranding: Order 36 (Sticky Guns) Walkthrough
Death Stranding: Order 34 (Chiral Artist Delivery) Walkthrough
How To Find Conan O'Brien In Death Stranding
Death Stranding: Order 32 (Old Components) Walkthrough
Death Stranding: Order 33 (Hourglass Delivery) Walkthrough