Order 13 is a task given to you at the Distribution Center west of Capital Knot City on Death Stranding.
Your task is to deliver cryptobiotes to Capital Knot City within 30 minutes.
This is a walkthrough of Order 13 in Death Stranding.
Before attempting the mission, you may want to get a vehicle first. This mission is a timed mission and you have to complete it within 30 minutes.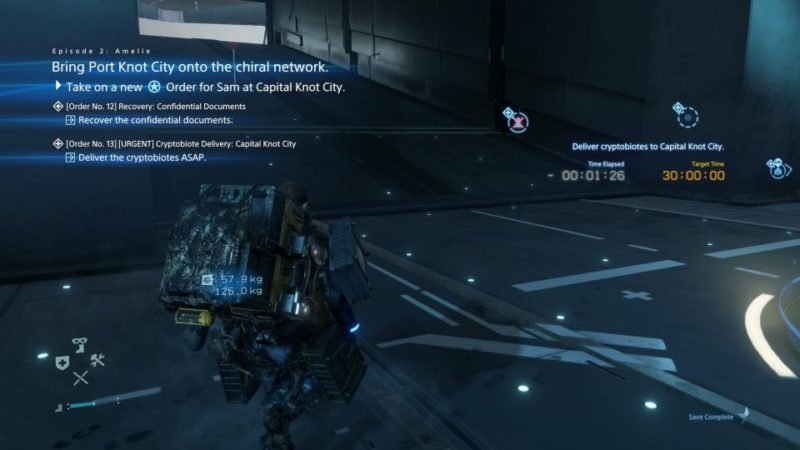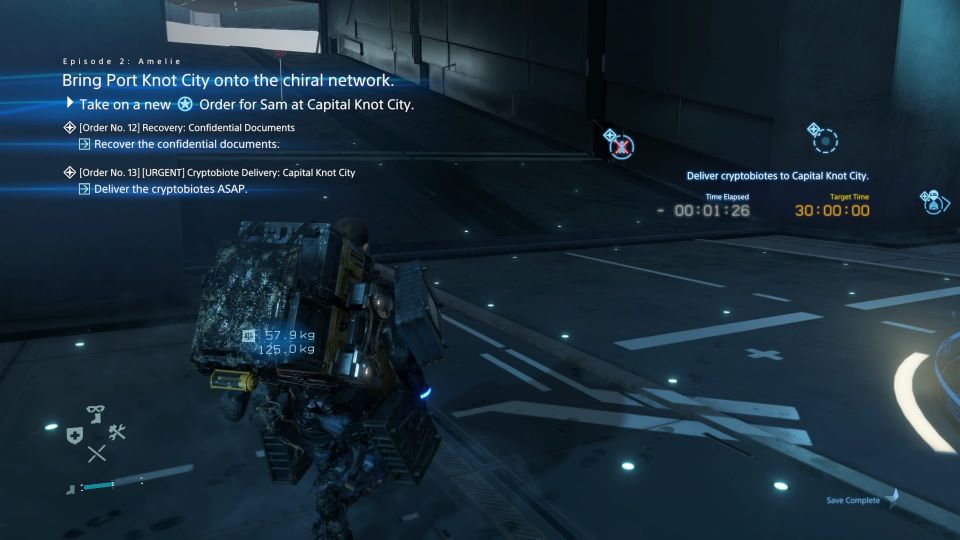 Head to Capital Knot City
Your destination is Capital Knot City which is almost 2 km away. The location is provided on the map.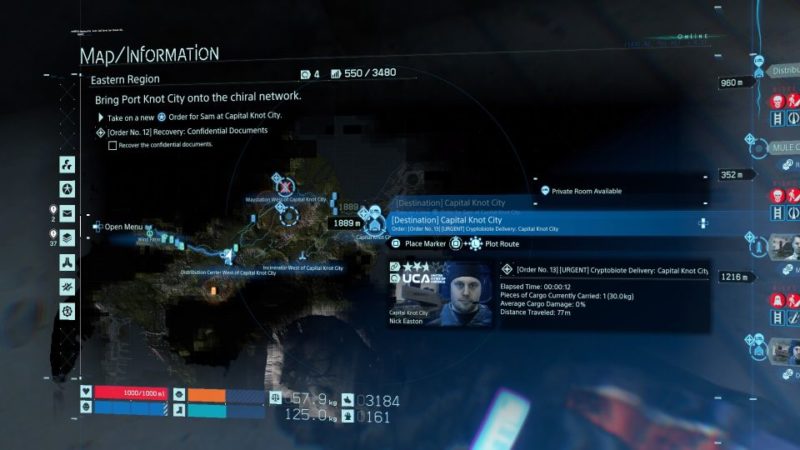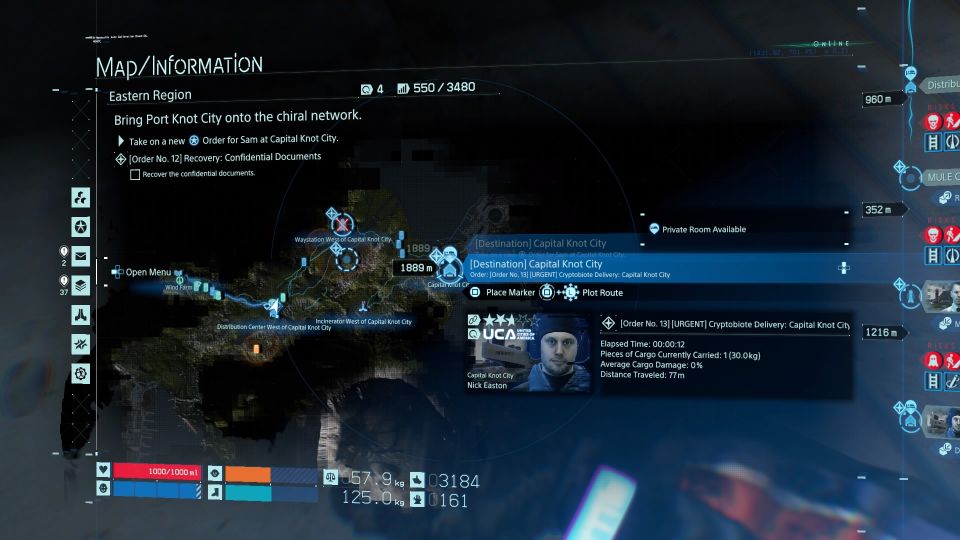 You should use the Reverse Trike nearby. Build a generator first and you'll be able to use the vehicle.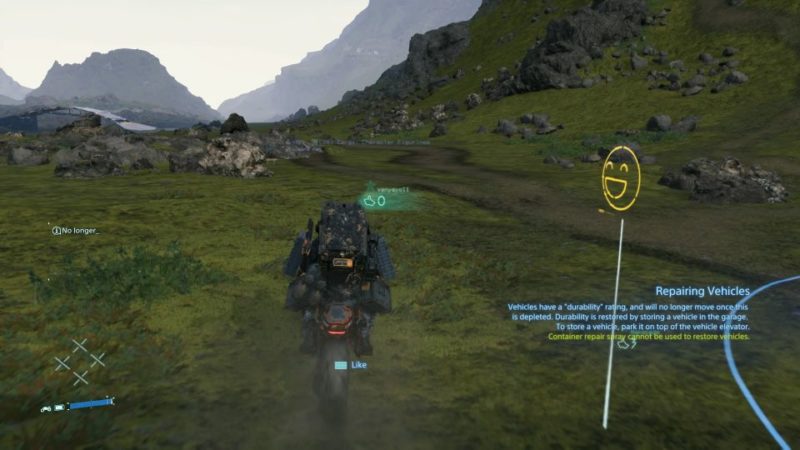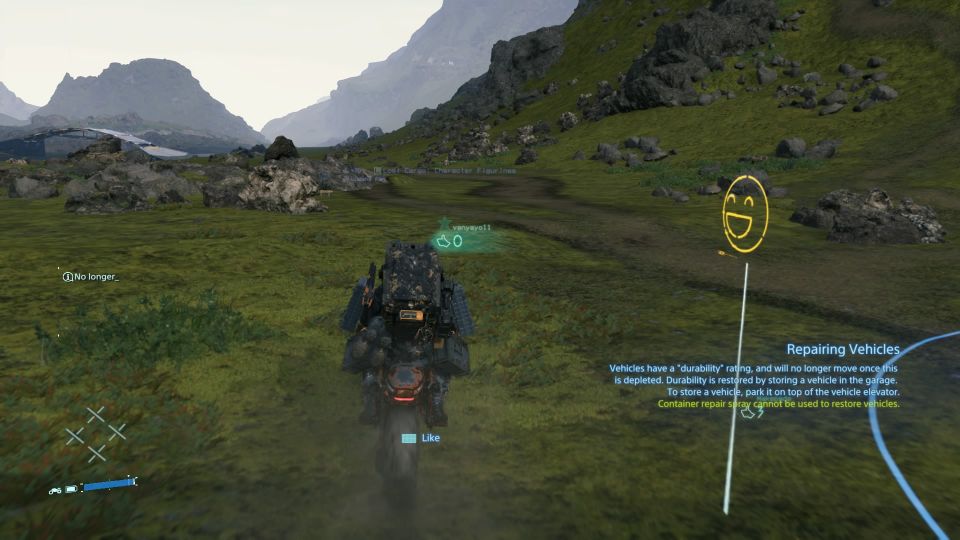 Along the way there, you'll come across MULEs that will tag your cargo. Try avoiding them using the lowlands. It's easier to ride on the lowlands anyway.
The cryptobiotes can't be inside water, but you can cross the streams of water on a bike (though it slightly damages the bike).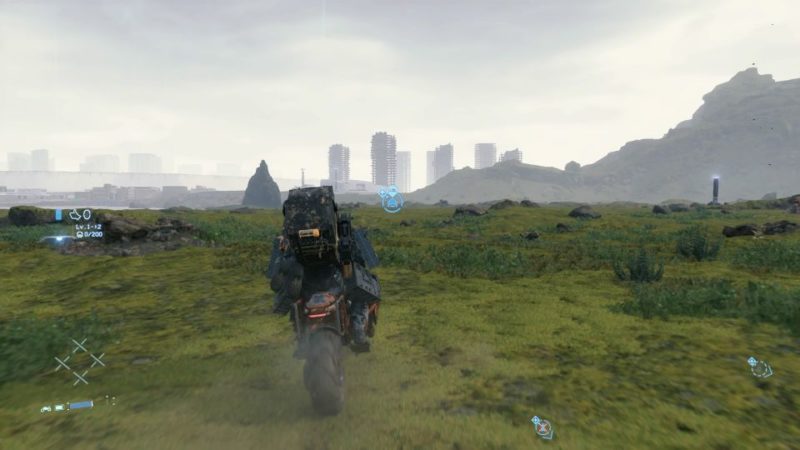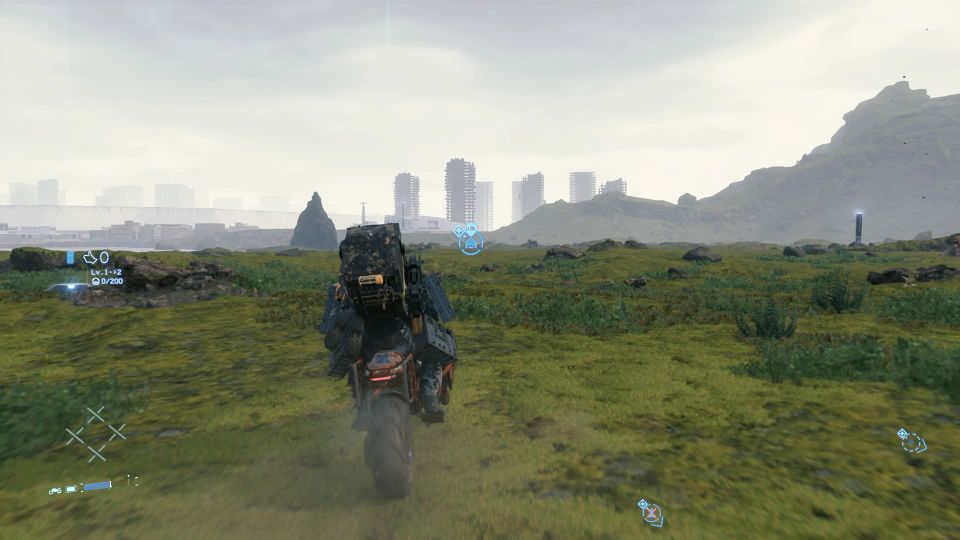 Keep going until you reach the main building. Enter the building to deliver the cryptobiotes.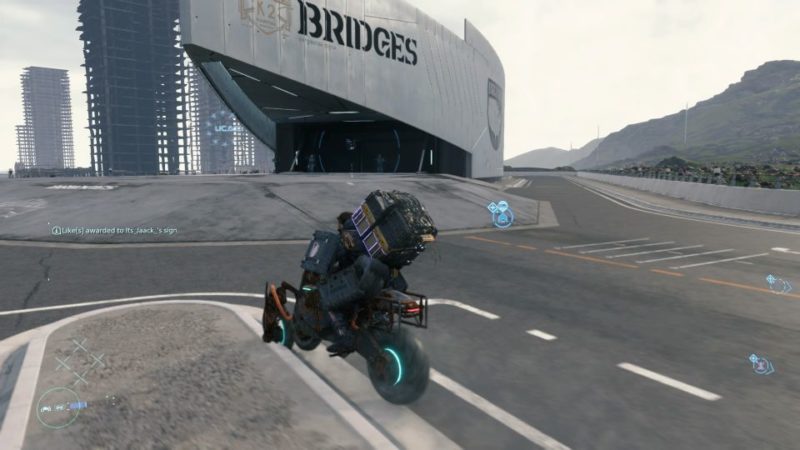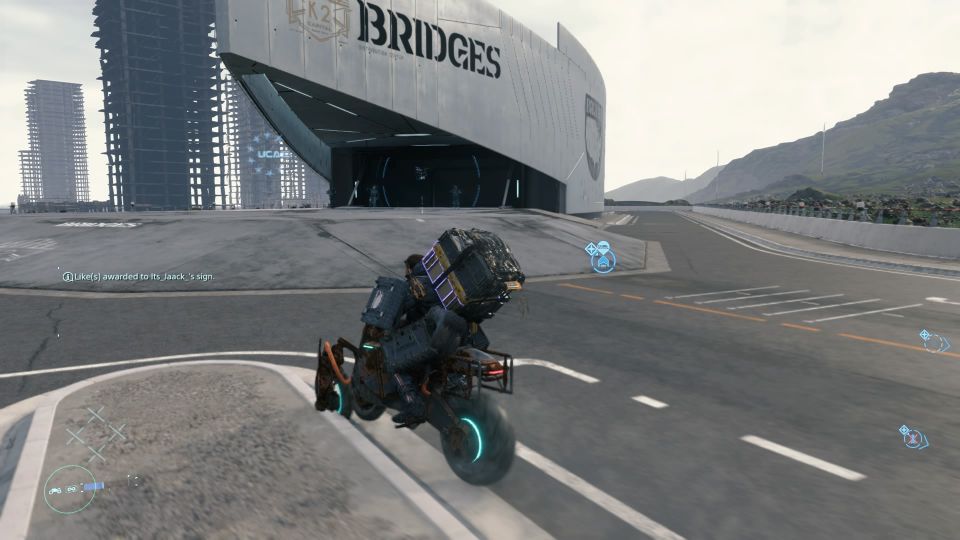 Deliver cryptobiotes
As usual, use the terminal to deliver the cargo.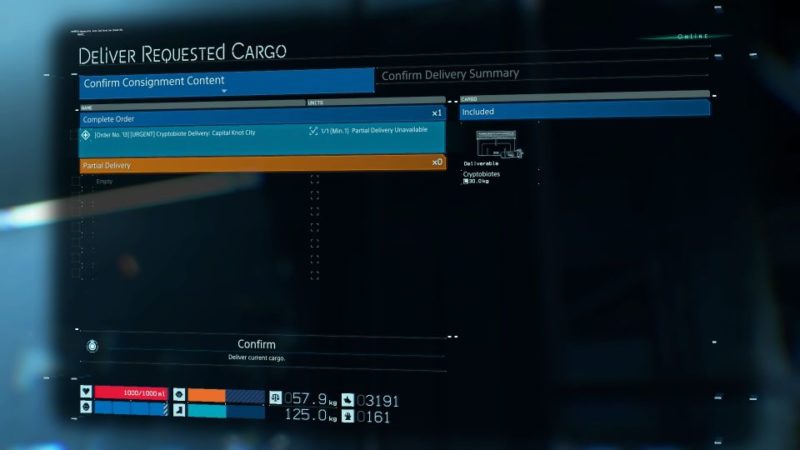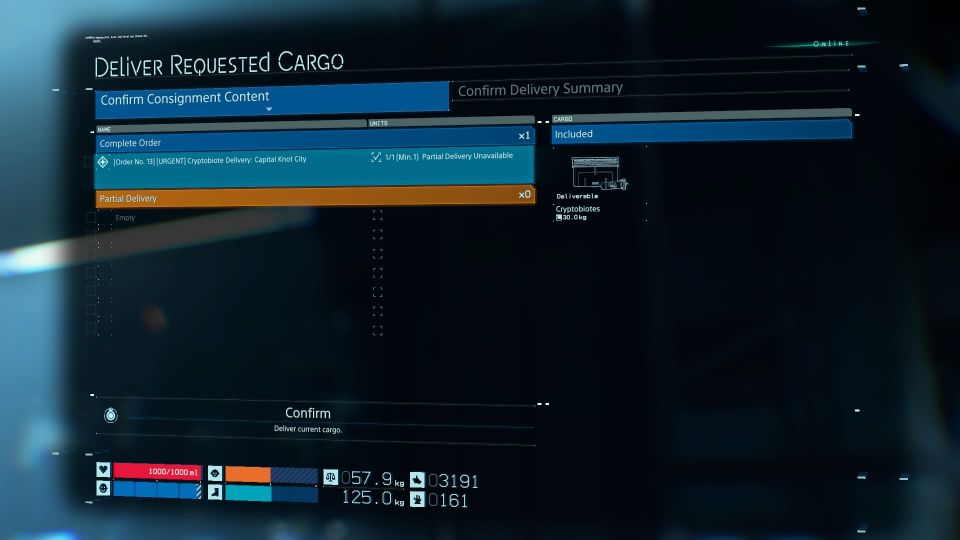 As a reward, you'll get a Bridges cap among other things.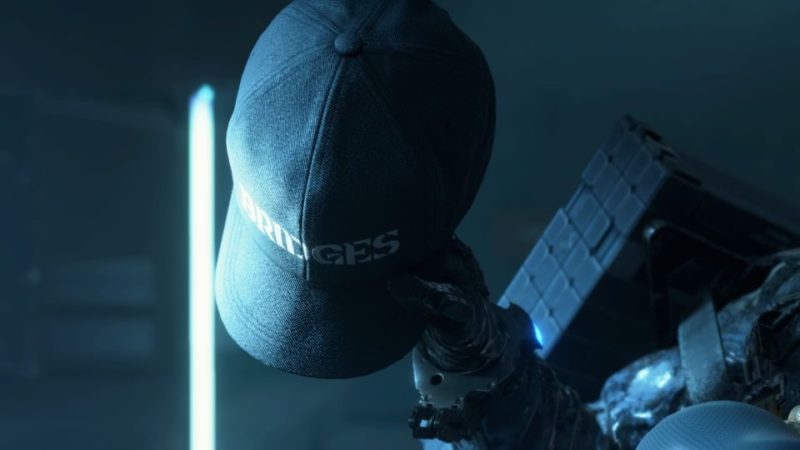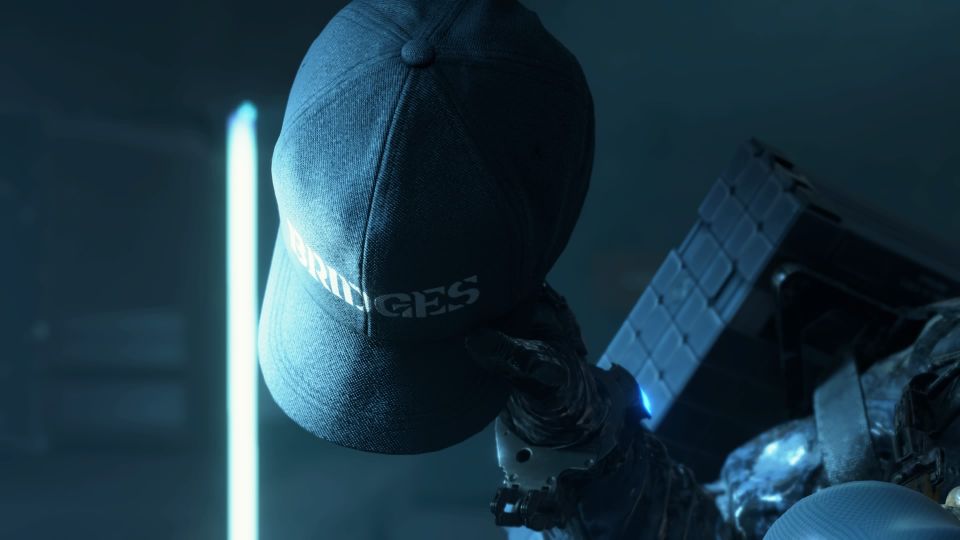 ---
Related articles:
Death Stranding: Order 15 (Hematic Grenade) Walkthrough
Order 12 (Confidential Documents) Walkthrough – Death Stranding
Death Stranding: Order 11 (Deliver Resins) Walkthrough
Death Stranding: Order 10 (Bridge Construction) Walkthrough
Order 9 (Wind Farm) Walkthrough – Death Stranding
Death Stranding: Order 8 (Chiral Crystals) Walkthrough