Deadly Little Secrets is a quest under the Judgment of Atlantis DLC in Assassin's Creed Odyssey.
Your task is to find Alkon's parents who are apparently captured in a hidden place.
Here's a walkthrough of Deadly Little Secrets in AC Odyssey.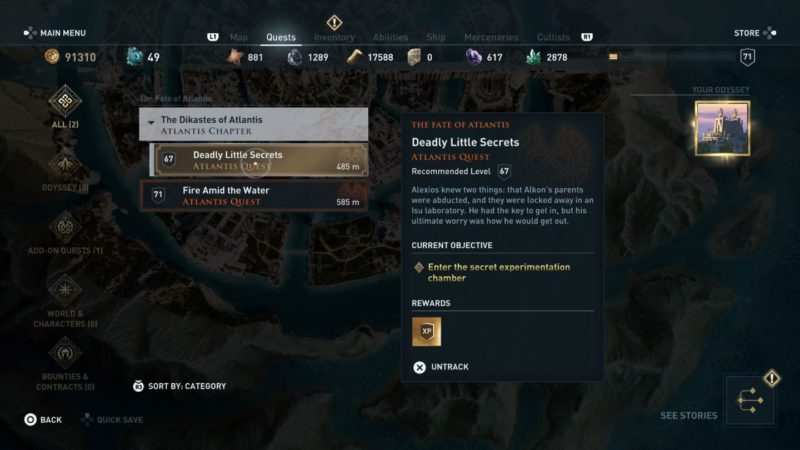 This quest is recommended for level 67 and above, but it differs according to your level.
Enter the secret experimentation chamber
Your first objective is to find the secret experimentation chamber.
The exact location is shown in the map below, marked by the quest symbol.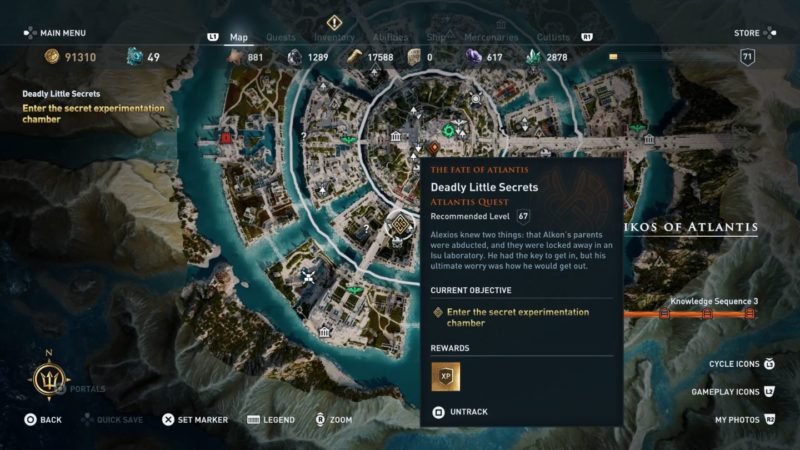 You should see a door here in the Garden of Kymopoleia.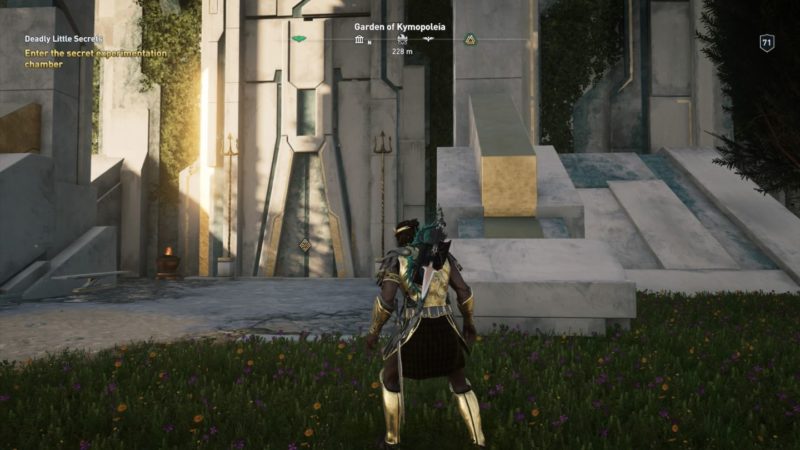 Enter the place and keep following the road.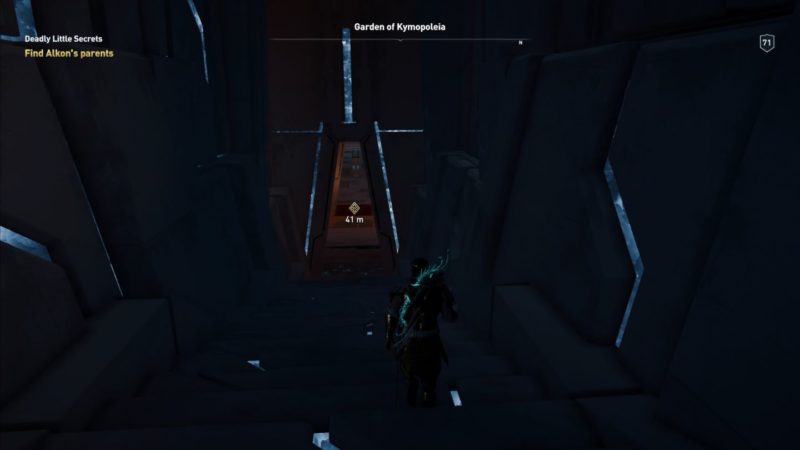 Find Alkon's parents
The aim is to find Alkon's parents. Keep going ahead.
At one point, you'll meet many guards and captains. They're pretty strong together. You may want to fight them slowly.
Don't go towards the end of the room immediately or you'll activate the Kolossi as well.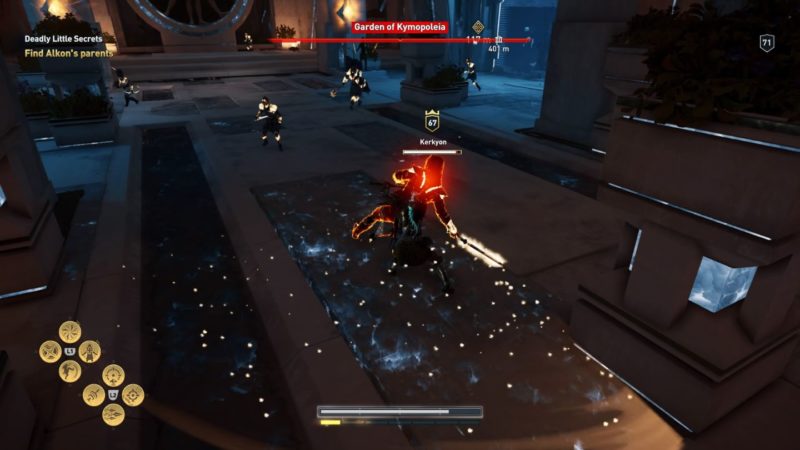 After killing the guards, stealth kill the Kolossi as well.
Destroy the Torches of Hypnos too.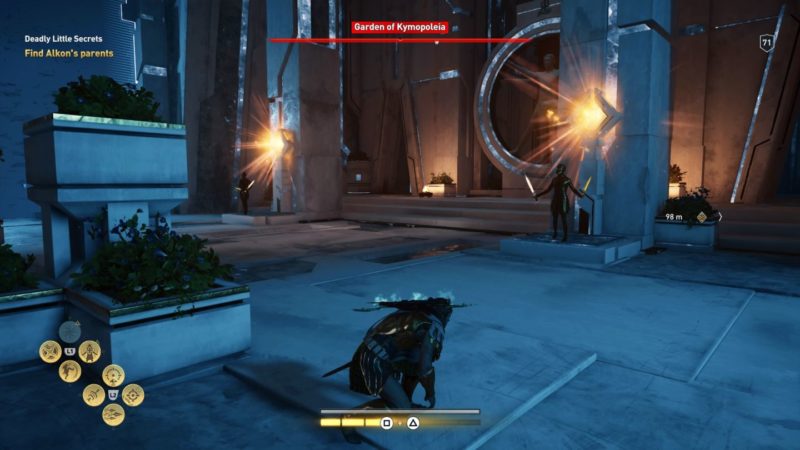 Once the area is secure, go to the pathway on the right side (image below).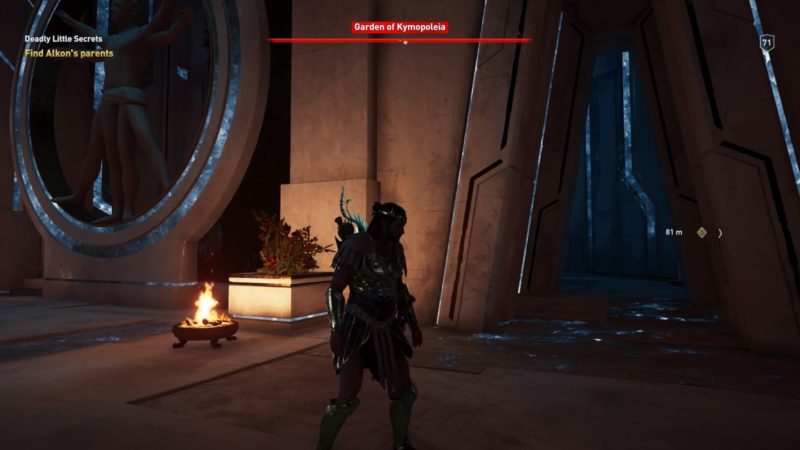 Keep going until you get a cutscene. You will then see all of the creatures you killed or defeated back in Greece, including Medusa, Minotaur and so on.
There'll be a voice talking to you. The Isu's name is Aita.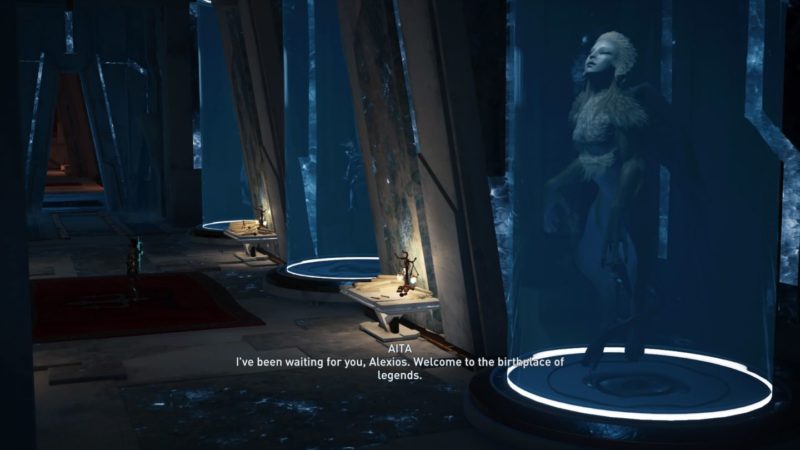 Continue searching for Alkon's parents
Keep looking for Alkon's parents. You need to pass an area filled with some weird creatures.
You can just avoid them as they will explode by themselves. Go towards the door on your left.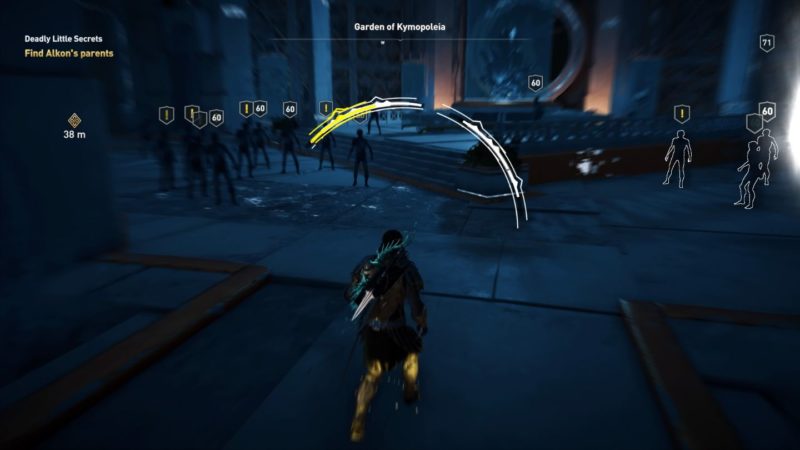 After entering the door, you'll see Alkon's parents and some other people trapped.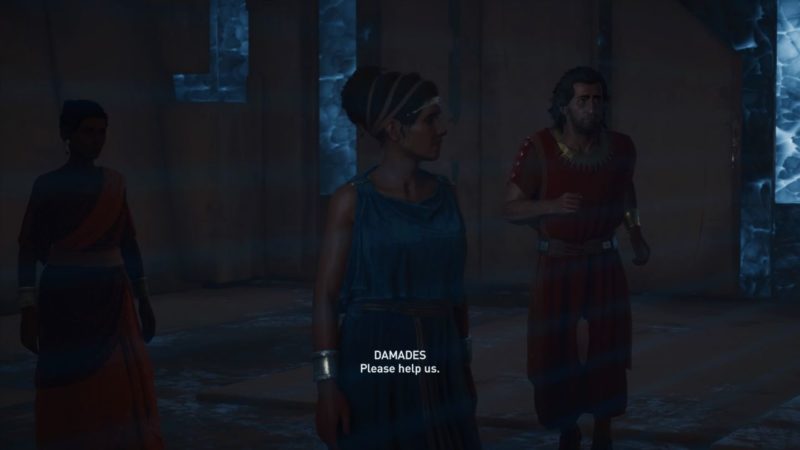 Aita then appears to talk to you. He tempts you to look at what's behind the door.
I chose to not care about the door.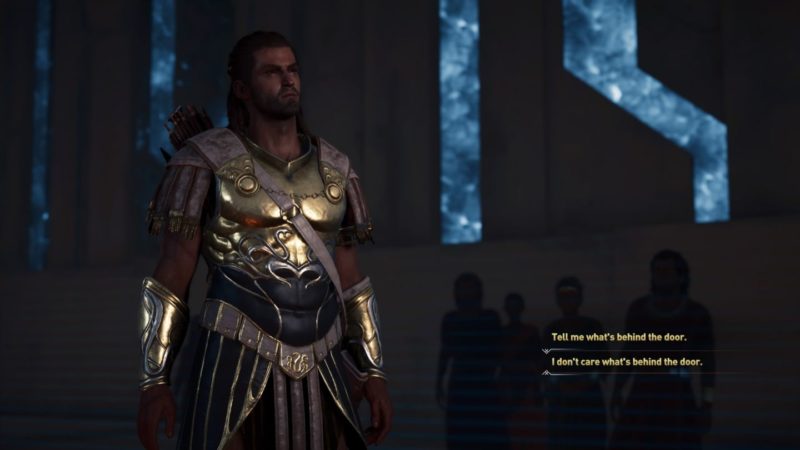 In the next dialog, I chose to save the people instead of going through the door. Now I'm curious what's behind it.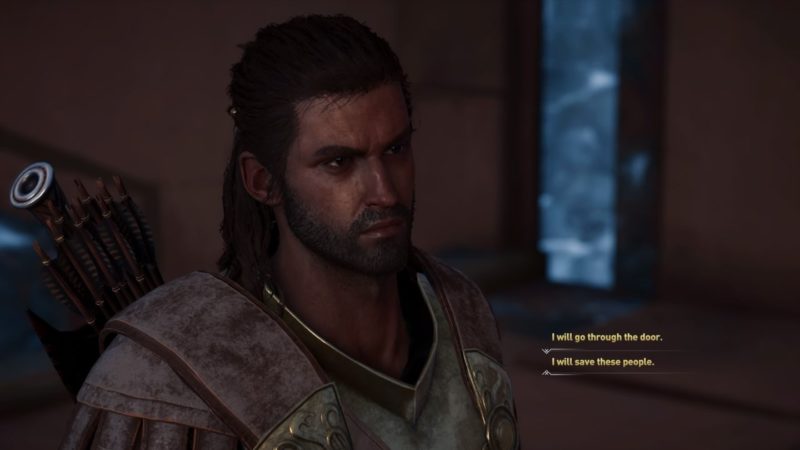 If you had chosen to save the people, the quest completes here. Choosing the other option may have a different outcome.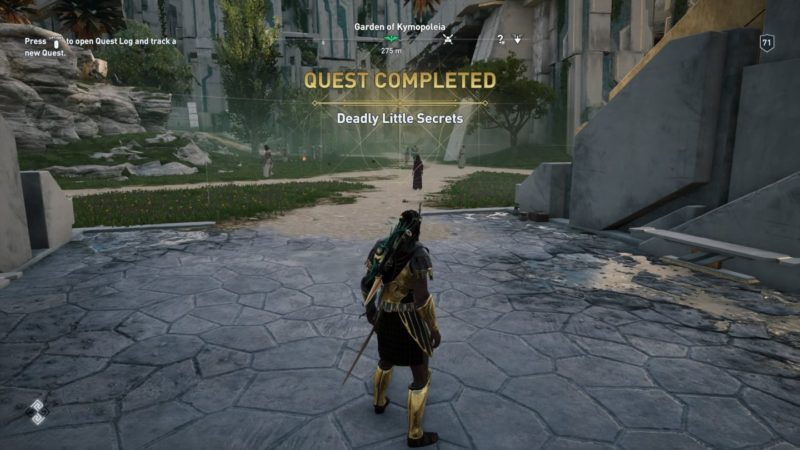 ---
Related articles:
The Fate Of Atlantis (Final Boss): Assassin's Creed Odyssey Guide
How To Increase Isu Knowledge: Assassin's Creed Odyssey Guide
Good From Far, Far From Good: Assassin's Creed Odyssey
Through The Cracks: Assassin's Creed Odyssey Walkthrough
Rightfully Yours: Assassin's Creed Odyssey Walkthrough
Sixth Sense Of Sympathy: Assassin's Creed Odyssey Walkthrough