Pokemon is partially popular because most of them are really cute. While it's easier to determine who is the best ground type, fighting type, flying type, ice type, fossil type and tank type Pokemon, cuteness is a more subjective factor.
Here's a list of some of the cutest Pokemon you have to check out while you're alive! As expected, Pikachu and Togepi does make the list.
Do note that cuteness is a very subjective factor which means you may have different opinions on this list. Do comment below if you do have objections!
In no particular order, here's a ranking of Pokemon based on how cute they are.
It includes all generations from the first to the sixth installment and is updated for 2018 and beyond.
1. Emolga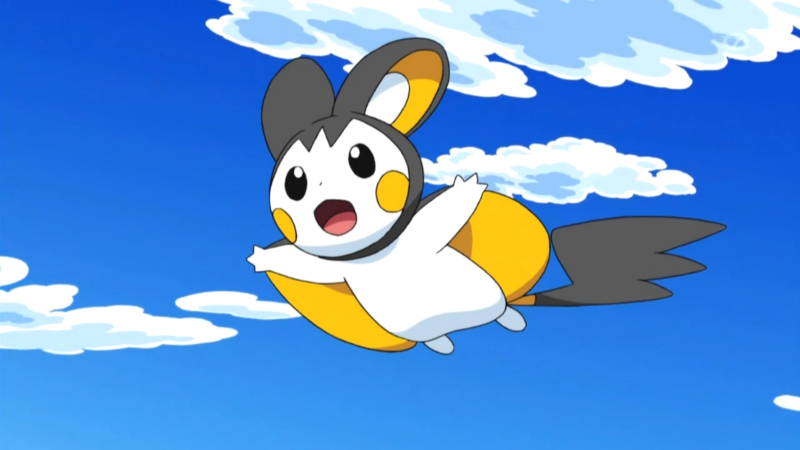 The first Pokemon featured is Emolga, which is like a squirrel with cute flaps. It sort of looks like Pikachu a little, as far as its yellow patches and tail go.
Emolga usually lives on trees and in treeholes. It uses its flaps to glide from one tree to another. Like some other electric Pokemon, it can use its cheeks to generate electricity. It can even use electric attacks to grill food.
This cute Pokemon doesn't evolve further.
2. Charmander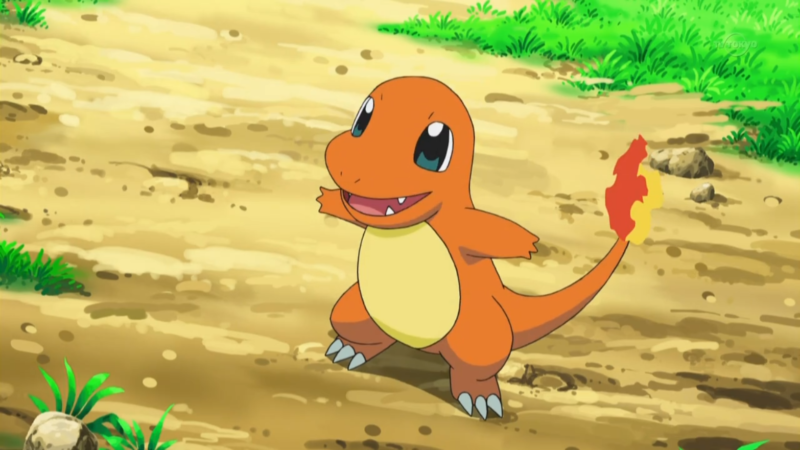 Who can forget Charmander, one of the first three starters we had to choose from before we could embark on our Pokemon trainer journey. This fire lizard is undoubtedly one of the cutest Pokemon, as evidenced in the anime with its cute voice.
In the anime, Charmander was initially abandoned and kept thinking that its trainer would return but to no avail. Ash then rescued Charmander and this cute reptilian Pokemon finally joined up with Ash.
3. Pikachu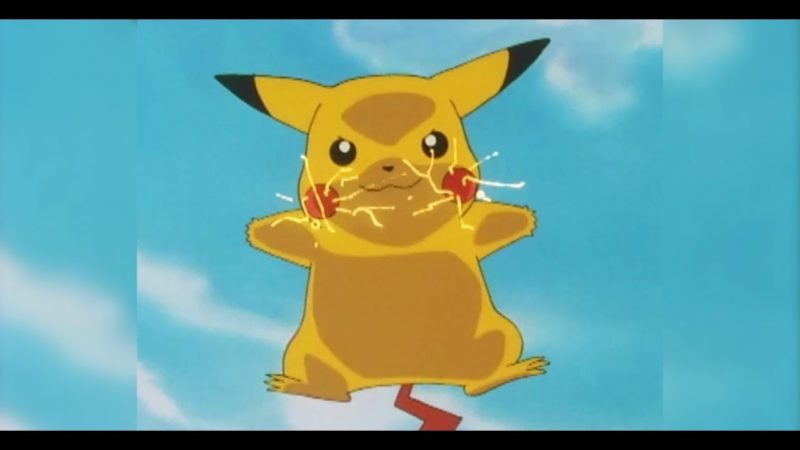 Easily the most recognizable and well known Pokemon ever, Pikachu is bound to be on this list. It's sort of like an electric type mouse with cute red cheeks and a zigzag tail.
Pikachu is the icon and mascot of Pokemon and most people identify the series with this cute thunder mouse.
In the anime, Pikachu is Ash's favorite Pokemon and his right hand buddy. Wild Pikachu normally live inside the forests where it finds berries and roast them with electricity for consumption.
4. Jigglypuff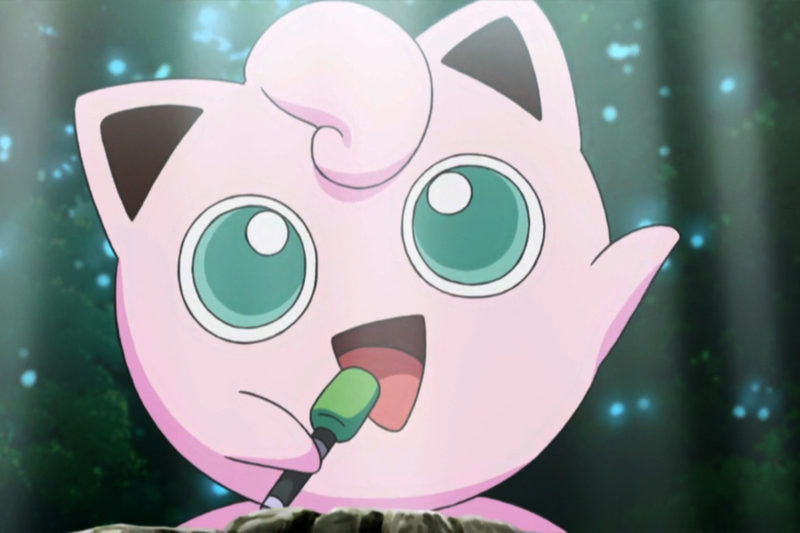 Jigglypuff, the singing beauty, is also a cute Pokemon and is worth mentioning in this article. It is a normal / fairy type Pokemon from the 1st generation.
If you watched Pokemon in the early days, you'll know who this round pink ball is. It has the ability to make others fall asleep through singing and has done so many times in the cartoon. It has big blue / green eyes and a curled tuft of fur on the head.
It also carries a mic wherever it goes!
5. Togepi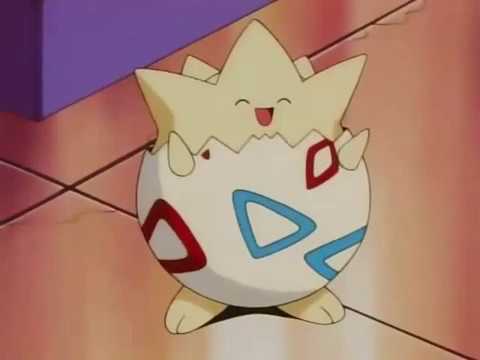 Togepi is basically the baby Pokemon with the egg shell around it. Or rather, it grew from the egg and it's part of its body.
This Pokemon is known for crying and can usually be found living inside forests. Its egg body has red and blue patterns on it.
Togepi can evolve into Togetic and eventually into Togekiss.
6. Snorlax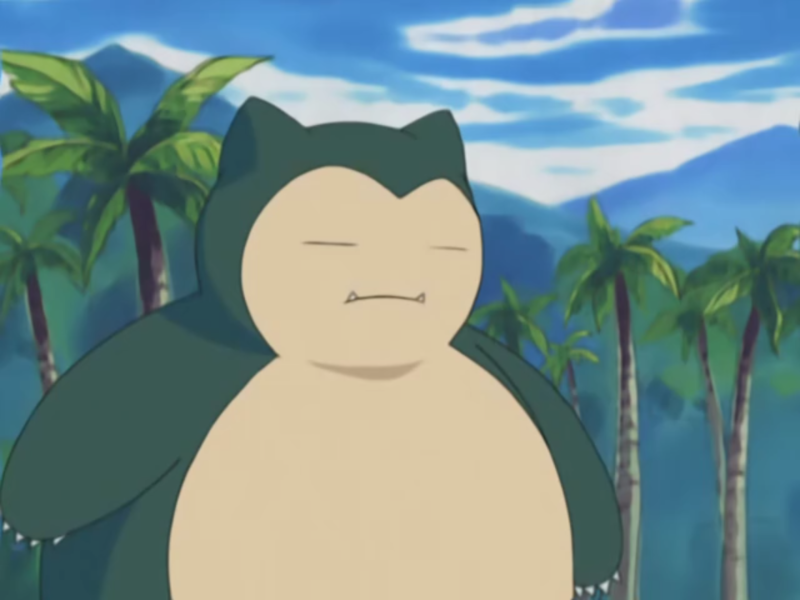 If there was a competition on which Pokemon is the laziest, Snorlax is a great candidate. This giant Pokemon who constantly blocks pathways in the game is definitely cute in its own way.
Snorlax is a huge Pokemon with a huge belly filled with fat and has two teeth protruding from its jaw. The best part of it is this, it only wakes up to eat most of the time. It is said to be capable of eating 400 kilograms of food when it's hungry!
This lazy Pokemon is also a favorite among the Pokemon merchandise sold, with its beanbag selling well.
7. Jirachi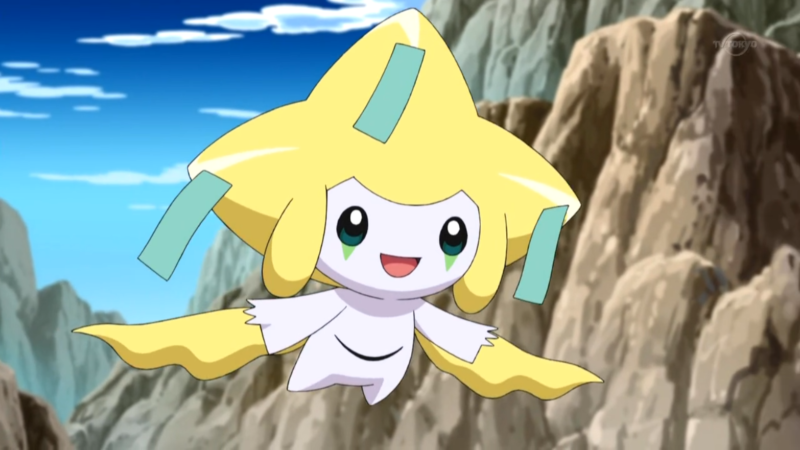 Jirachi is a steel and psychic mythical Pokemon and does not evolve into any Pokemon. Jirachi has three wish tags on its body and if it wasn't a Pokemon, it would have been creepy.
That said, Jirachi was drawn as a really cute Pokemon and it's a very rare to find (even in the mountains). This Pokemon is also said to be able to grant wishes.
8. Mew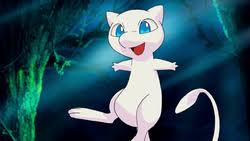 Mew is a really cute mythical Pokemon from the 1st generation and is also one of the most powerful in existence. You may have seen Mew in the Pokemon movie back then (Mewtwo Strikes Back).
Mew is a small pink Pokemon with cute paws and a long tail. It is said to possess the DNA of every single Pokemon and is capable of using any attack at all.
Even though it's so powerful, it's also one of the cutest Pokemon in the universe. Mew is also one of the strongest shiny Pokemon.
9. Skitty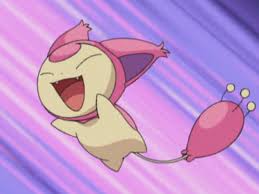 Skitty is a 3rd generation Pokemon that resembles a feline creature. It has 4 short legs and a cute face. It also has tufted ears.
Probably resembling a cat, Skitty always chases after moving objects due to fascination. It also chases its own tail and inflicts dizziness on itself.
10. Eevee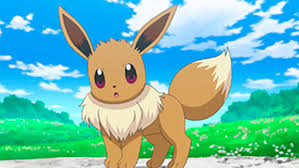 Eevee is a special Pokemon as it can evolve into so many variants like Vaporeon, Jolteon, Flareon and five others using special stones / rocks.
That said, it's also a really cute Pokemon and a game mascot. Eevee is a small creature with brown fur and a bushy tail. It has big brown eyes that will make you fall for it.
In the anime, Eevee is Gary's Pokemon that defeated Pikachu.
11. Pichu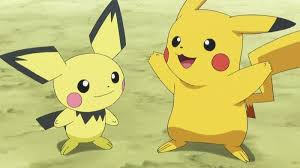 11th on the list is Pichu that is capable of evolving into Pikachu and eventually Raichu. Pichu was only introduced in the 2nd generation and is considered a baby Pokemon.
Pichu may even be cuter than Pikachu although they look alike. Like Pikachu, it is a rodent type of Pokemon with yellow fur and pink cheeks (instead of red).
It is also pretty strong as it uses electricity attacks but it comes with a cost of electrocuting itself.
12. Teddiursa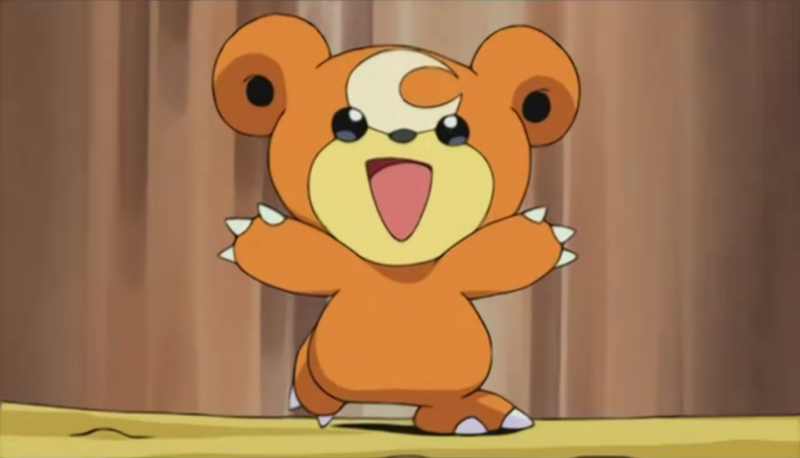 If you love teddy bears, then Teddiursa is the right Pokemon for you. It debuted in the 2nd generation and is capable of evolving into Ursaring.
Teddiursa is pretty much like a teddy bear with black eyes and a small nose. It also has a crescent shaped moon on its forehead. It is capable of creating its own honey by using pollen and fruit, and is often seen licking honey. Adorbs.
13. Bulbasaur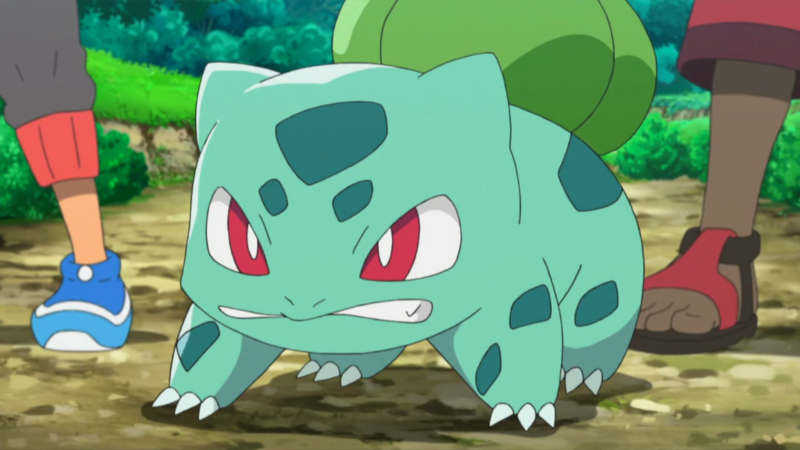 Bulbasaur is also a starter Pokemon that most of us know for sure, and it evolves into Ivysaur and eventually into Venusaur.
Bulbasaur is a green Pokemon with four short legs and a plant bulb on its back. The bulb is the one giving it energy through photosynthesis and some of its attacks stem from the bulb.
It also keeps its vines at the back of its body. In the anime, Bulbasaur is actually a pretty cute Pokemon and is loyal to trainers like Ash.
14. Togedemaru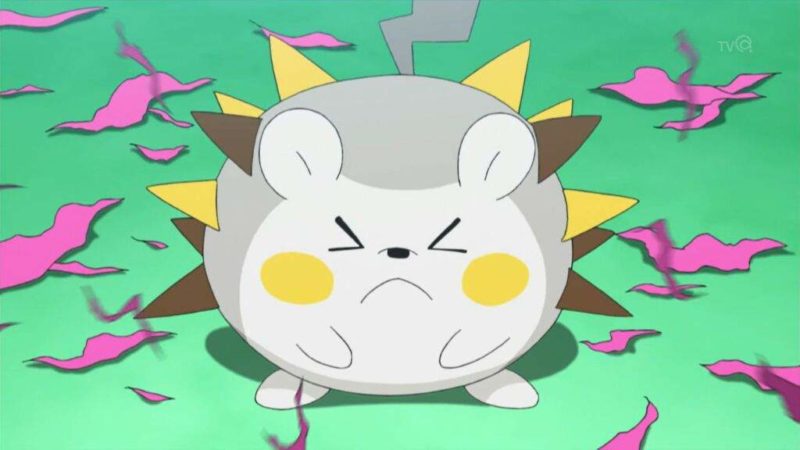 As far as round fur balls go, Togedemaru tops the list. It's a 7th generation Pokemon and it looks like a really round rodent.
It is white and grey in color with a cute pointed snout and a black nose. It has a needle on its head that looks like a tail instead. It uses that to gather electricity and unleash electric-type attacks.
It's also cute when it's grumpy!
15. Dedenne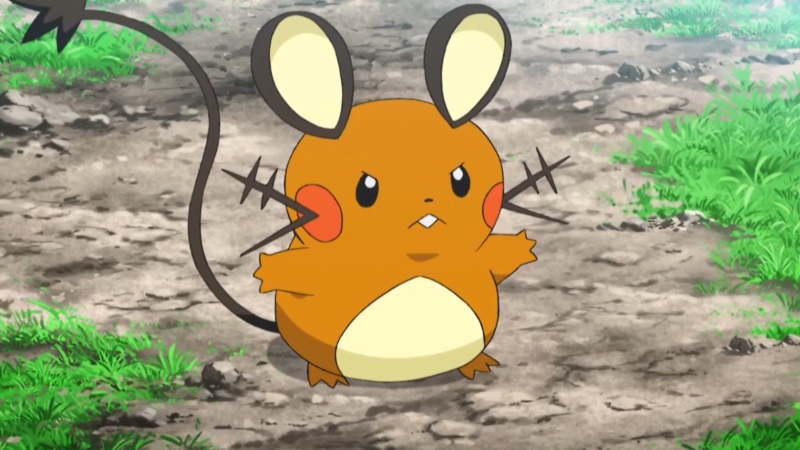 Dedenne is a 6th generation Pokemon that kinda resembles Pikachu and Raichu.
It is smaller in size compared to Pikachu and it looks like a mouse. Its whiskers are antenna-shaped and it uses those whiskers to communicate with allies.
It also uses its tail to absorb electricity and unleash electric attacks from its lower whiskers.
16. Plusle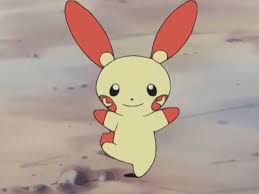 Plusle is also an electric type Pokemon from the 3rd generation and it kinda resembles Pichu this time.
It has huge red flat ears and red cheeks as well. There are also plus signs on its cheeks.
Plusle has the ability to create sparkly pom-poms and it uses these pom-poms to cheer on its teammates.
The funny thing is that it cries loudly when its teammates lose. How adorable is that?
17. Marill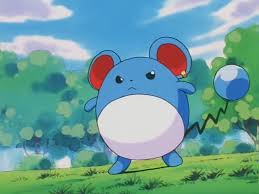 Marill is like a round balloon and it's actually a water type Pokemon.
It is blue in color with a huge white belly and round ears. It uses its ears to detect sounds from far away. Its tail has a round blue ball that actually stores oil. As oil is lighter than water, it keeps Marill afloat.
It evolves from Azurill, and both of these Pokemon are really cute.
18. Squirtle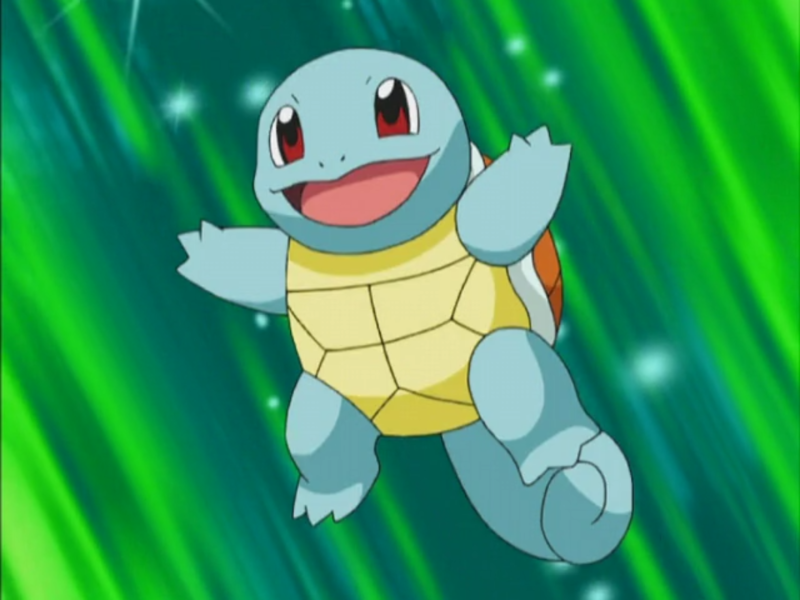 Also a 1st generation starter Pokemon, Squirtle is a fan favorite alongside the other two starters mentioned above.
Squirtle resembles a turtle and is a water type Pokemon. It can withdraw into its shell for protection or even for sleeping. It uses water type attacks from its mouth.
In the anime, a herd of Squirtle was really cute as they wore sunglasses on an island.
19. Minccino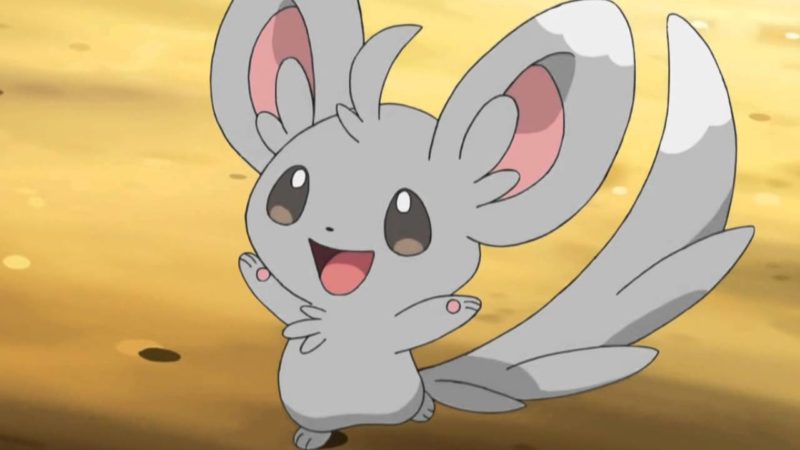 Minccino is a 5th generation Pokemon that evolves into Cinccino. It resembles a chinchilla and it's pretty furry on its neck and head.
It also has large ears and big brown eyes. Minccino uses its tail as a broom to clean its home and also for greeting other Minccinos.
They are super adorable!
20. Lillipup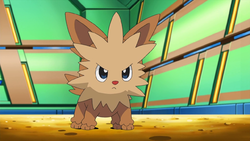 Next on this list is a puppy-like Pokemon from the 5th generation. Lillipup is a brown dog-like Pokemon with a rather unique face. It has a lot of spiky fur on its face.
It also has a really short tail and paws with 3 toes each. In the anime, Lillipup defeated Tepig belonging to Ash.
21. Vulpix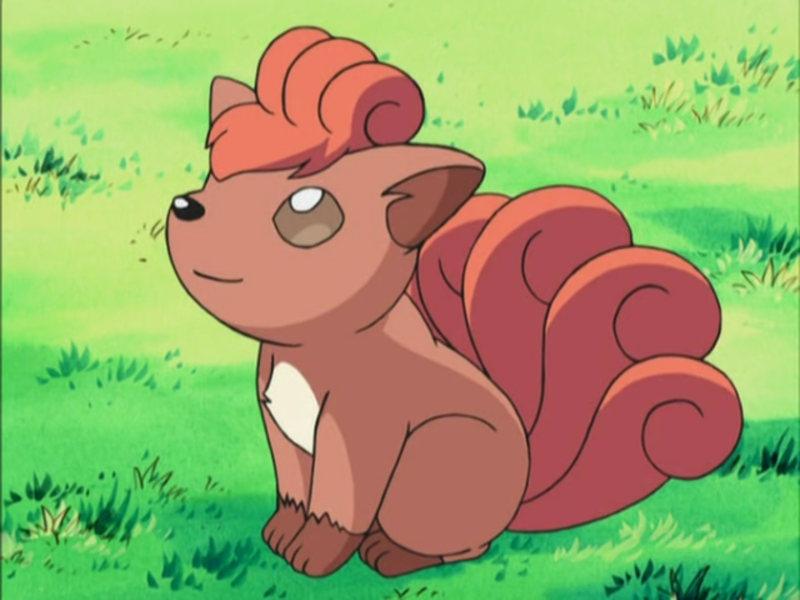 Vulpix is like a cute fox with orange fur as bangs on its head. It is a fire type Pokemon that evolves into Ninetales.
This Pokemon is unique as it has flames inside its body that doesn't go out. It expels flames from its mouth whenever the outside temperature is high to prevent overheating itself.
It is also pretends to be injured whenever it faces a much stronger enemy. How cute is that?
22. Dratini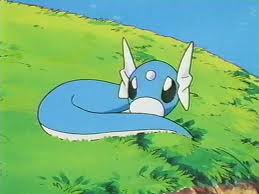 Dratini is a dragon Pokemon from the 1st generation and evolves into Dragonair and eventually into Dragonite.
It's like a baby dragon with fins on its head and big dreamy eyes. Dratini has a lot of life energy which means it keeps growing in length and size. It also sheds its skin quite often.
23. Chansey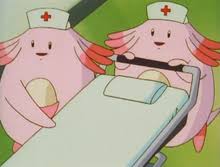 Last on this list is Chansey. It is a Pokemon regularly seen in a Pokemon clinic and it's from the 1st generation.
It is pink in color and carries an egg on its pouch. Chansey has a very friendly look and due to its kindhearted nature, it regularly treats both people and Pokemon.
Chansey is quite rare in the wild, both in the game and even in Pokemon Go.
What's the cutest Pokemon on the list?
There are plenty of really cute Pokemon and it's hard to pick the cutest, if at all possible.
Cuteness is a pretty subjective factor and will differ from one person to another.
Hopefully this article would have made you happier for the day!
---
Related articles: