Crowd Pleaser is a support quest under the Judgment of Atlantis DLC in AC Odyssey.
Your task is to talk to Gadiros about the problems he's having with humans.
Here's a walkthrough of Crowd Pleaser in Assassin's Creed Odyssey.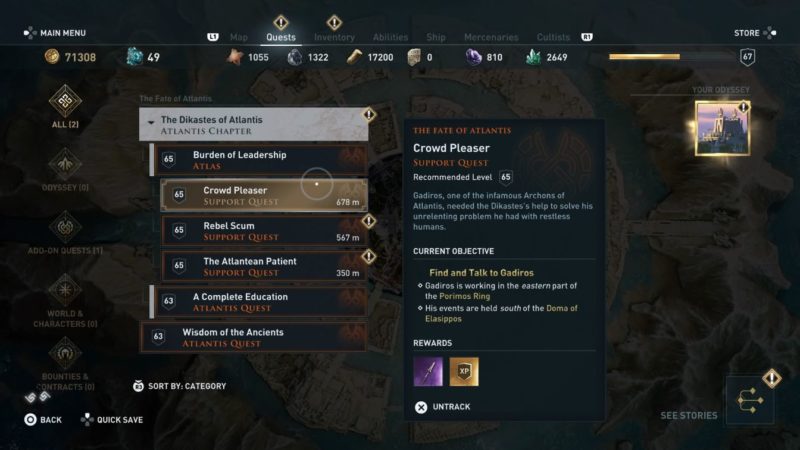 This quest is recommended for level 65 and above, but it differs according to your level.
Find and talk to Gadiros
You can find Gadiros, one of the Archons, at the right side of Porimos Ring. The exact location is shown in the map below.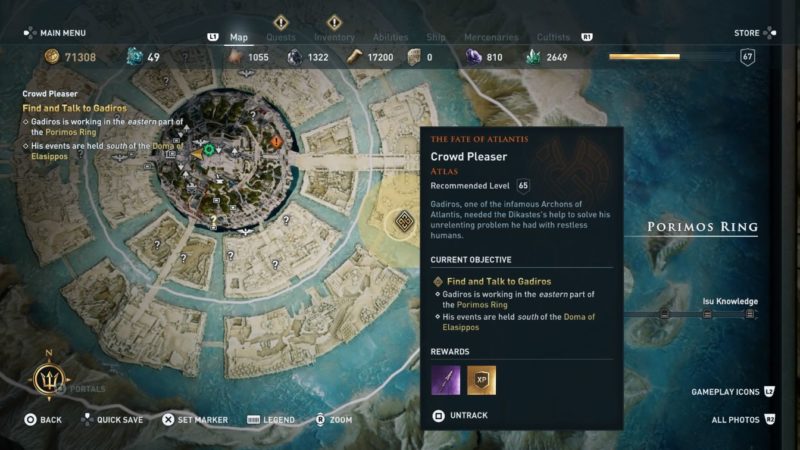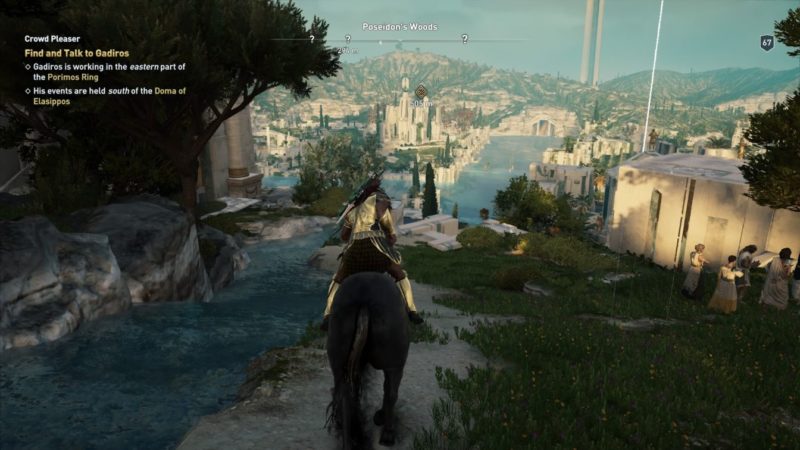 As you arrive, you'll see him surrounded by many Isu guards. Talk to him.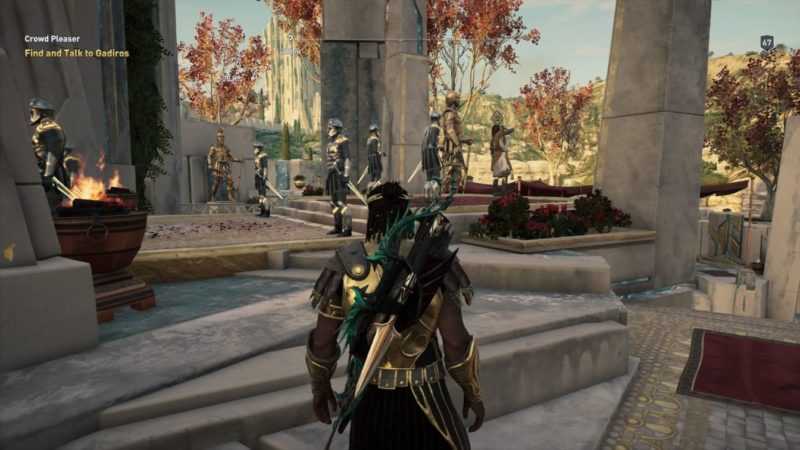 Defeat the Atlantean guards
Your aim is to join the arena fight and defeat the Atlantean guards to please the crowd.
To make them happier, defeat two guards with arrows. You can do so with the Overpower skill.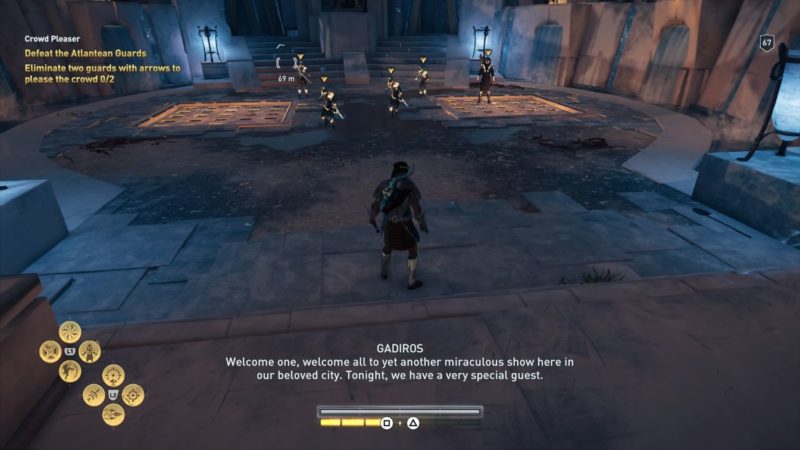 The guards are pretty tough as they're all equipped with Isu powers. Try dodging as much as possible.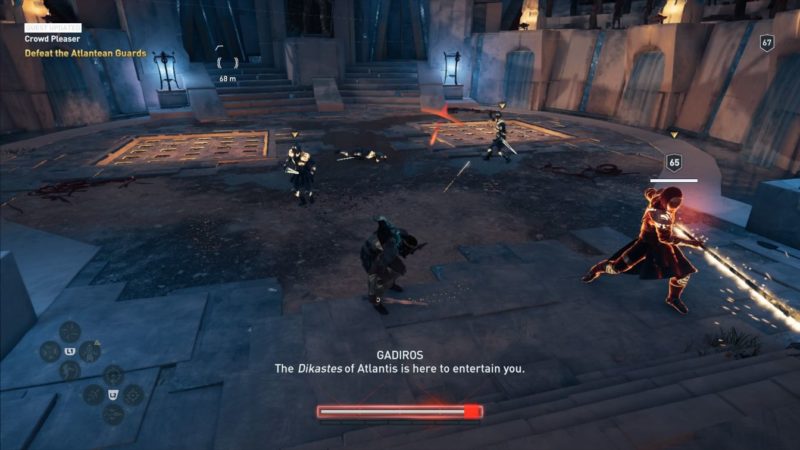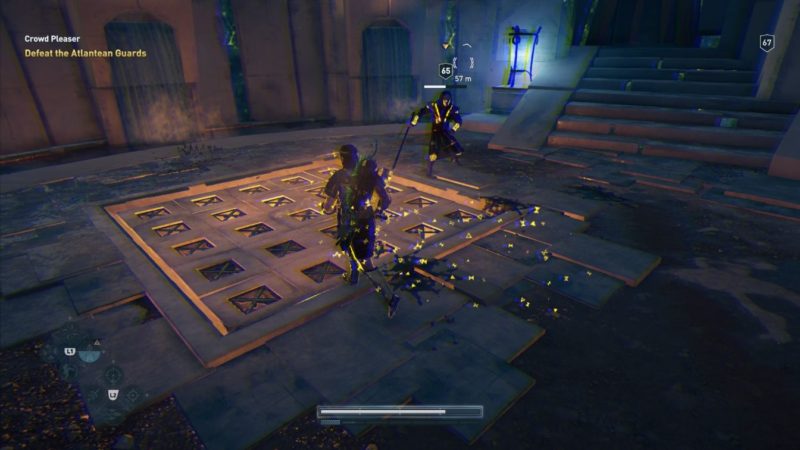 Fight the arena's champion
After beating the guards, you then have to fight a stronger opponent, i.e. the arena's undefeated champion.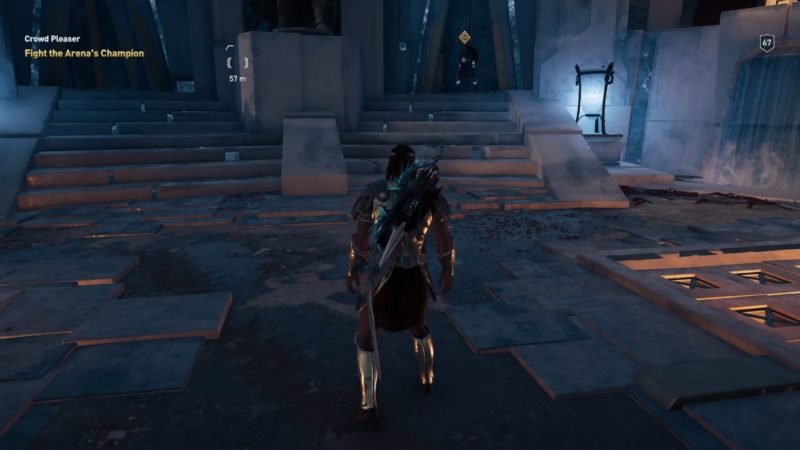 You'll probably need to use some strong abilities repeatedly, like the Overpower skill to lower his HP.
His health is pretty high.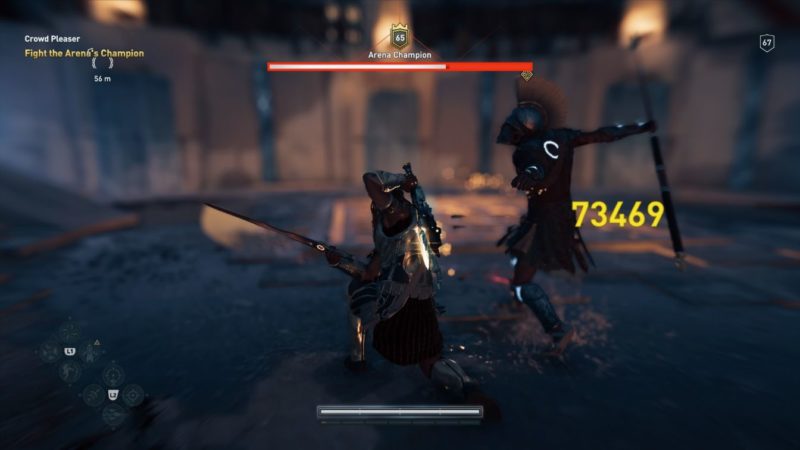 To kill or not to kill
After defeating the champion, you can choose to kill him. I chose mercy instead, and the audience clearly aren't happy.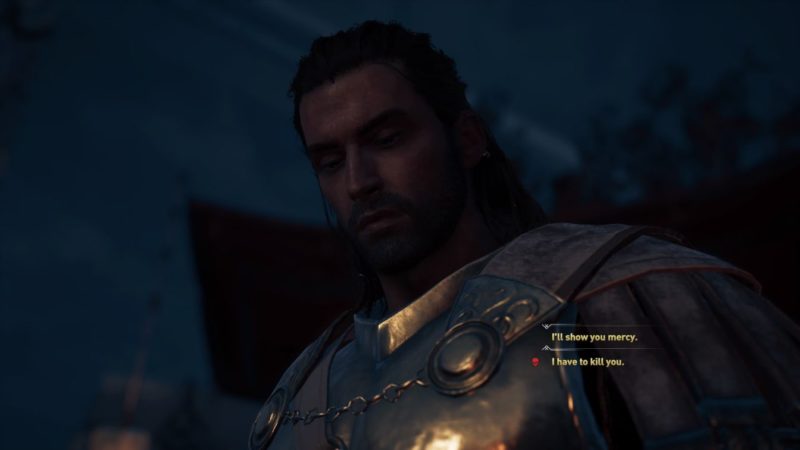 Next, I chose to refuse killing the 'criminals' brought by Gadiros.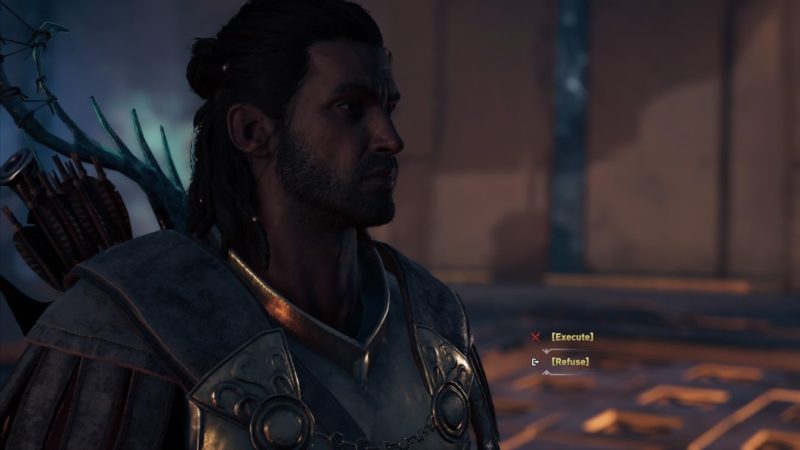 The audience were furious. During the last option, I chose to end the games.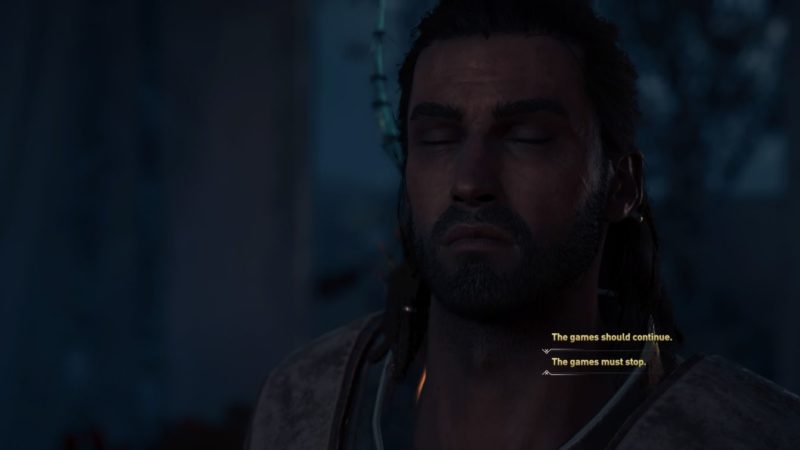 The quest completes here and you'll earn a new spear. After the quest ends, you will see the people fighting with the Isu guards.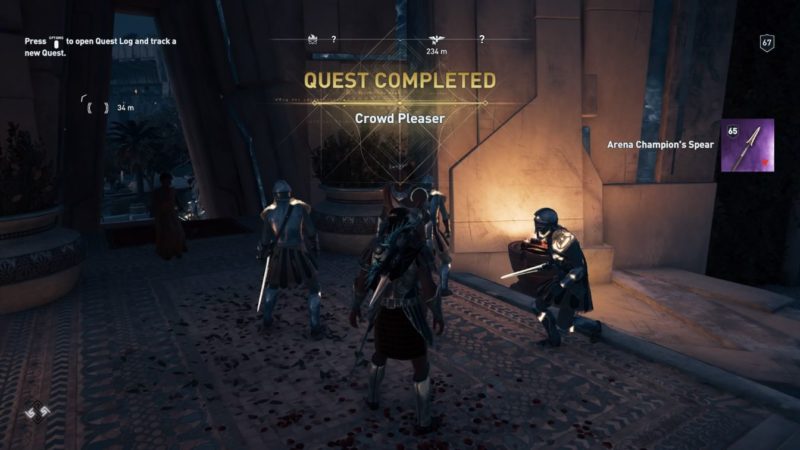 ---
Related articles:
Rebel Scum: Assassin's Creed Odyssey Walkthrough
The Atlantean Patient: Assassin's Creed Odyssey Walkthrough
Welcome Home: Assassin's Creed Odyssey Walkthrough
AC Odyssey: The Last Call (How To Start Judgment Of Atlantis)
Top 8 Best Lego Games Of All Time
Kenly Metro Station (Deployed IED's) – Division 2 Expedition