Cenarius' Legacy is a quest you will receive in Stonetalon Mountains in World of Warcraft (WoW) Classic.
Your task is to hunt Sons of Cenarius, Daughters of Cenarius and Cenarion Botanists.
Here's a walkthrough of Cenarius' Legacy in WoW Classic.
To unlock the quest, talk to Braelyn Firehand in Sun Rock Retreat.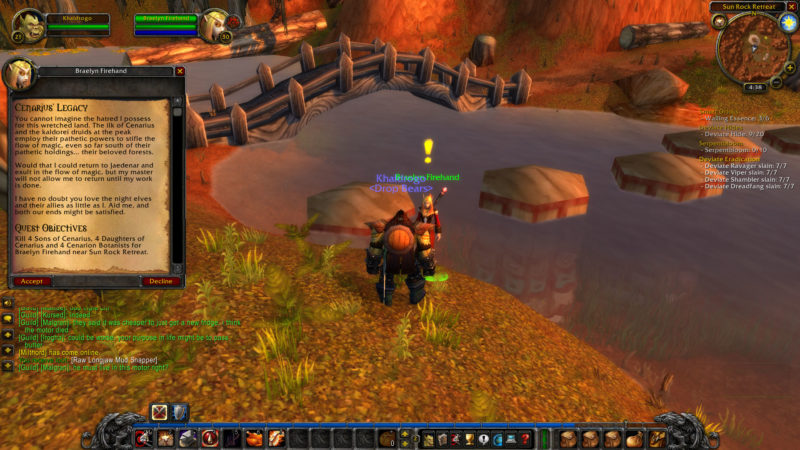 Where to find Cenarius mobs
You can find all three types of Cenarius mobs at Stonetalon Peak. It's located at the northern-most area of Stonetalon Mountains.
The exact location is shown in the map below, marked by the player location.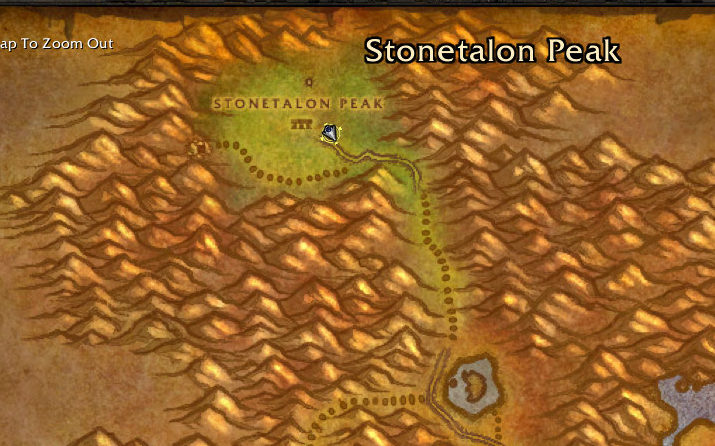 Once you get there, you should see all those mobs you need like this Daughter of Cenarius.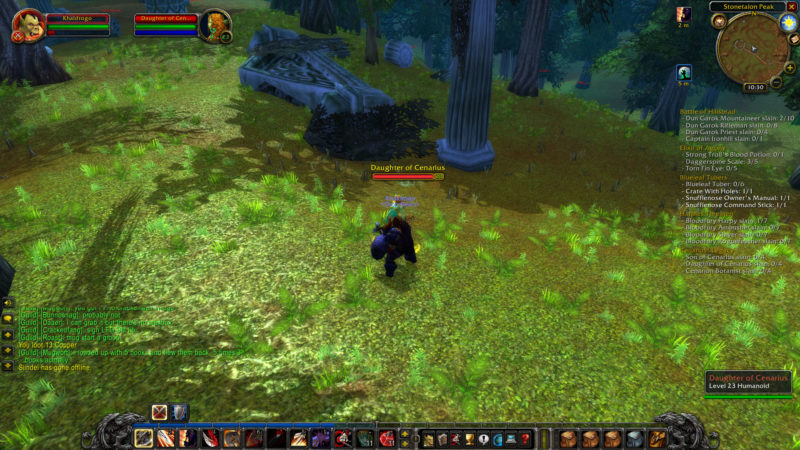 The hardest one would be the Son of Cenarius because he is accompanied by a Treant pet. It will be a 2 v 1 battle.
As for the botanist, it should be pretty straightforward.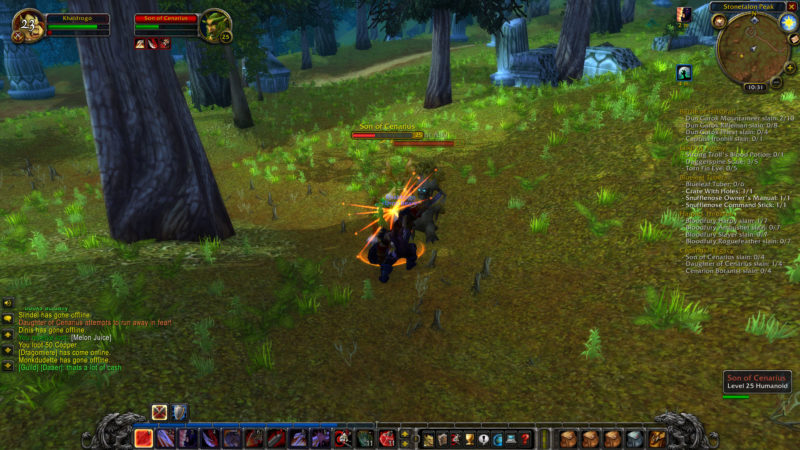 Once you have slain them all, go back to Braelyn Firehand to complete the quest.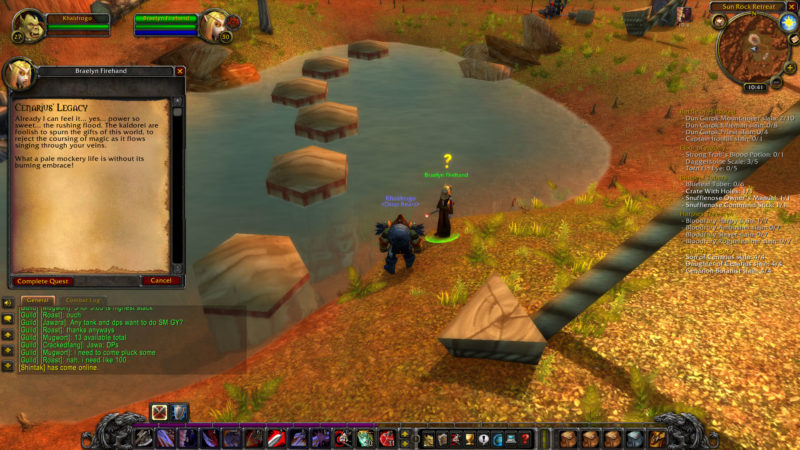 ---
Related articles:
Calling In The Reserves: WoW Classic Walkthrough
Gerenzo Wrenchwhistle: WoW Classic Walkthrough And Guide
How To Go To Ashenvale: WoW Classic Guide And Wiki
Stonetalon Standstill: WoW Classic Guide And Walkthrough
New Life Quest: WoW Classic Guide And Walkthrough