The temptation to buy Instagram followers is great. I know. I have done it before for one of my accounts. You can get followers for less than $10. What is the purpose of buying Instagram followers though?
Do you want your Instagram account to look more credible for potential advertisers?
Or are you just boosting your ego?
In the past, advertisers may be fooled by looking at the number of followers on Instagram accounts. However, advertisers are smarter now and they check the account's engagements as a better measure of how many real Instagram followers an account has.
There are obvious reasons why you shouldn't buy Instagram followers, some more fatal than others.
1. Fake Instagram Followers Don't Provide Engagements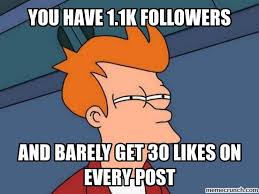 Obviously. Buying Instagram followers merely add to your numbers but it doesn't increase your engagements. You only get bots. You won't get more likes or comments. They are just digits for your self-gratification. Their profiles may seem legit on first impression but they are not active at all.
Without engagements, you will eventually get annoyed or lose hope in managing your Instagram account. As a result, you'll probably start over with a new account with the realisation that you should grow your followers organically.
If you're not interested in engagements, continue to buy followers. Nobody will stop you.
2. Buying Instagram Followers Is Against Their Terms Of Use
One good reason why you shouldn't buy Instagram followers is because your account may be suspended for violating Instagram's terms of use. Why take the risk?
Instead of buying followers, why not find the authority in your niche. For example, if you're running a quote page, you can try asking for free shout outs from bigger pages like 'thegoodquote'. If you have a meme Instagram account, you can try asking (or paying) 9GAG for a shout out. They have many real followers, which might help you to gain a lot of real followers. You have to ensure that your posts have quality content as well.
If you can't get them for free, you can buy shout outs from them and it shouldn't cost much.
Paying to have real followers who engage in your content is so much better than buying followers who will provide no value.
3. It Destroys Your Account's Or Business' Reputation
If you're running a business, buying Instagram followers is quite risky as it might jeopardise your reputation. Your genuine followers might see that you have 200,000 followers but each of your post only gets about 500 likes.
How embarrassing is that?
If you don't want that to happen, gain followers organically. You can try paid methods, i.e. using Instagram (linked with Facebook) advertisements as well. Businesses should have a bigger budget compared to us individuals, so a little more expenditure on ads will not burn a huge hole in your pocket.
If you enjoy taking the risk of getting embarrassed, then go ahead.
4. You Allow Spamming On Your Posts
Most of the fake followers that you receive from buying are bots. What do bots do? They may spam in your posts' comments to promote their 'buying Instagram followers' service to others.
It results in your genuine followers getting annoyed by all of those spamming and may eventually unfollow your account.
Consequently, you get even less engagements as your real followers start trickling out. You'll be left with a huge portion of fake followers. Advertisers are smarter these days as they can tell if your account is genuine or not. Without genuine followers, your account is practically useless (unless you're the type that enjoys talking to the wall).
5. Buying Instagram Followers And Eventually Losing Them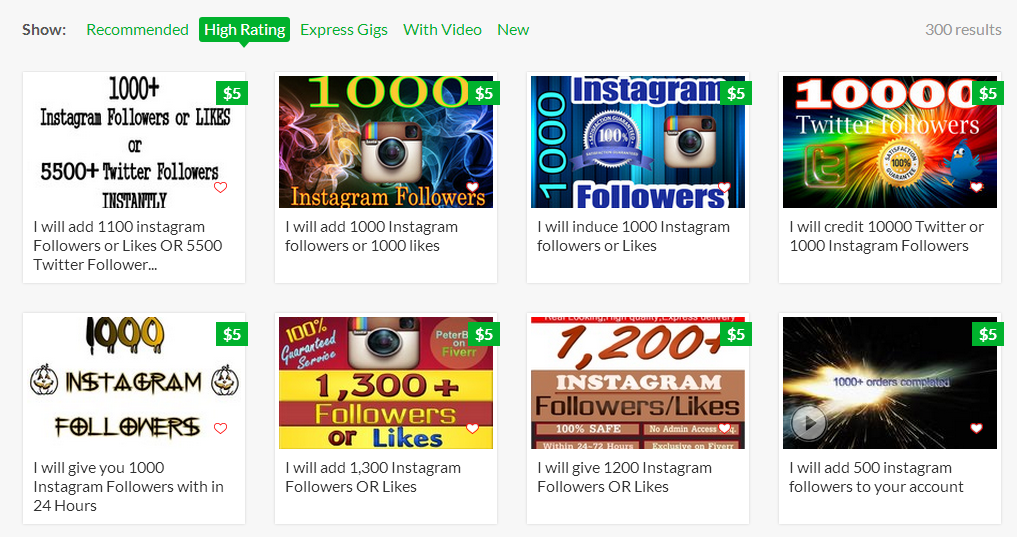 First of all, when you buy followers for your Instagram account, you incur cost. Most of these sites are legit. You get new followers as purchased within a day.
But what happens if Instagram purge all of these accounts?
Instagram is constantly monitoring fake followers and they delete all of these fake and unresponsive accounts.
So what if you're caught? You lose all your fake followers and you might not get a refund from the website you bought them from. You might even get your account suspended. If that happens to you, why not write an e-book on 'How to waste money like a real OG'?
Conclusion
There are so many obvious reasons why you shouldn't buy Instagram followers. At the end of the day, what we really need are real followers with real engagements, especially if you're running a business.
This industry of buying fake followers, whether in Instagram or in other social media sites, is out of control. I'm appalled when I found out that even Q&A sites like Quora has many users promoting the sale of Instagram followers. I hope that this article will knock some sense out of some of you.