Blood Gets In Your Eyes is another side quest under the Judgment of Atlantis DLC in AC Odyssey.
Your task is to distract Atlas while Elpis goes to the library to make an Isu device.
Here's a walkthrough of Blood Gets In Your Eyes in Assassin's Creed Odyssey.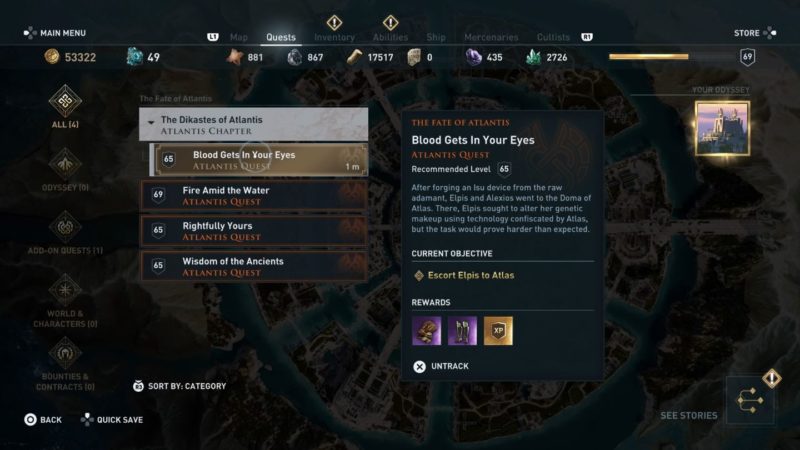 This quest is recommended for level 65 and above, but it changes according to your level.
To begin this quest, you need to get to the exact location shown in the map below, marked by the orange symbol.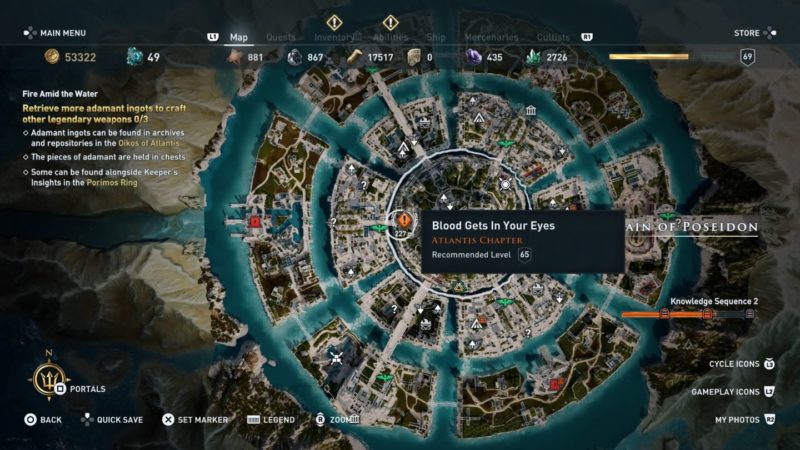 You will see Elpis waiting for you.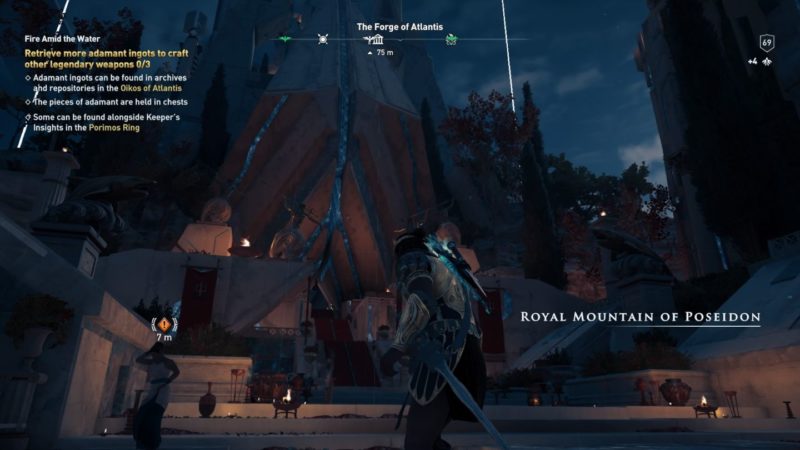 Escort Elpis to Atlas
Elpis will then follow you to the Doma of Atlas to meet Atlas. Just walk straight and up the stairs.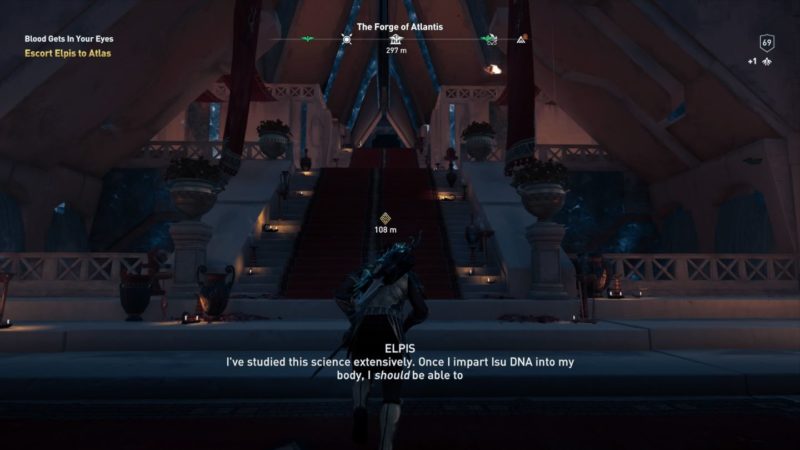 When you reach, there'll be a cutscene. Atlas definitely suspects Elpis so at this point, you need to choose the right options.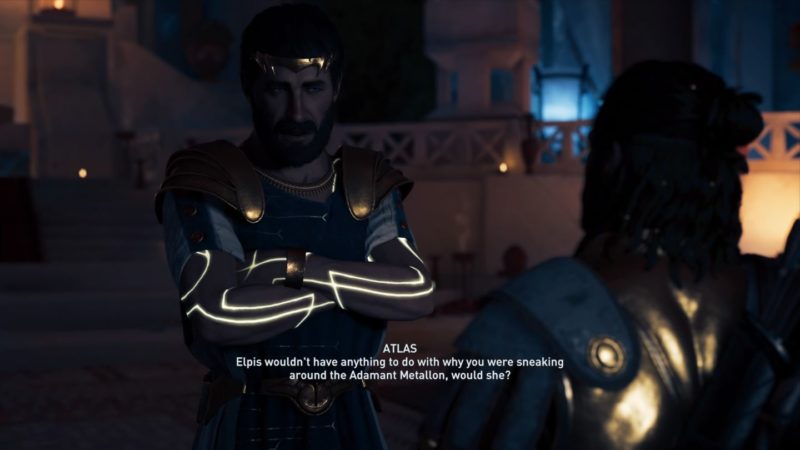 This part of the walkthrough will be divided into two choices.
What if you told the truth?
If you wish to tell the truth, you can choose the obvious choice – I'm helping her become Isu.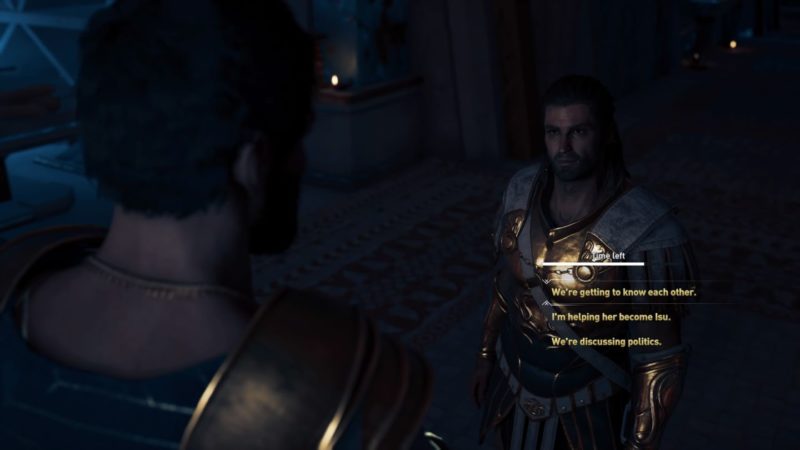 If you had lied in the first, you can still tell the truth in the next option.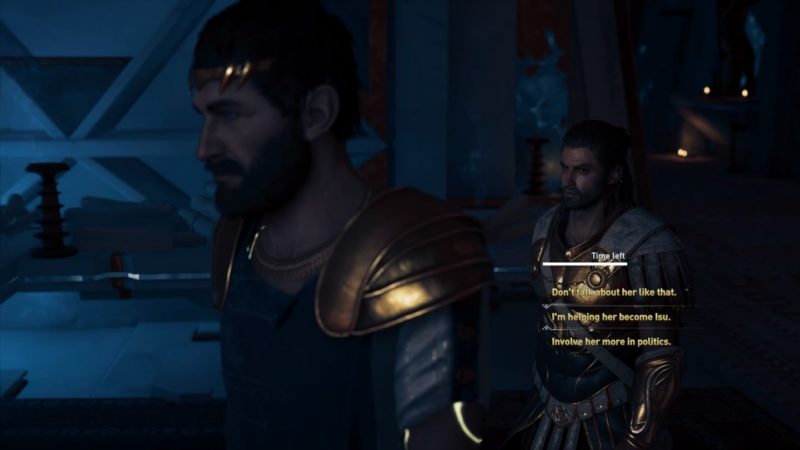 If this happens, Atlas gets angry and kills Elpis.
You will now have to escape the Doma of Atlas while being hunted by his guards.
You can avoid killing them. Just get out of the building.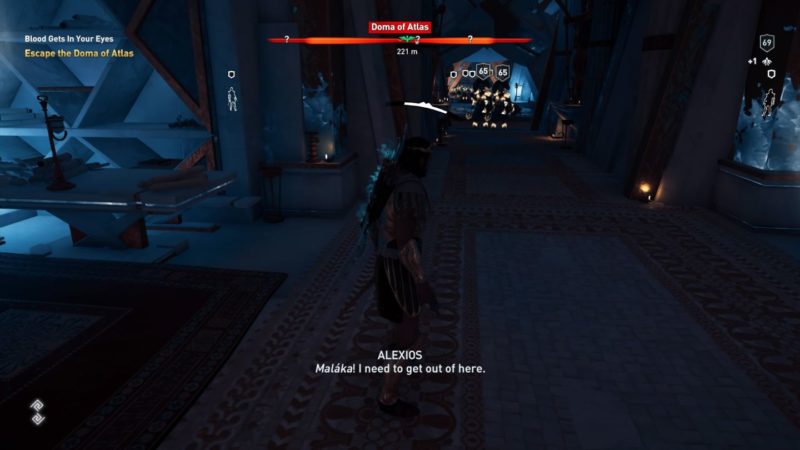 The quest completes even if Elpis dies.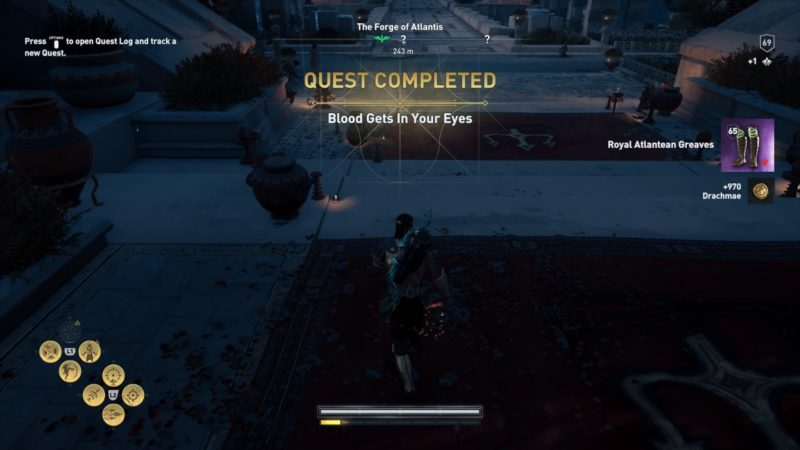 What if you helped Elpis?
If you choose to help Elpis, then choose the other option – "Don't talk about her like that".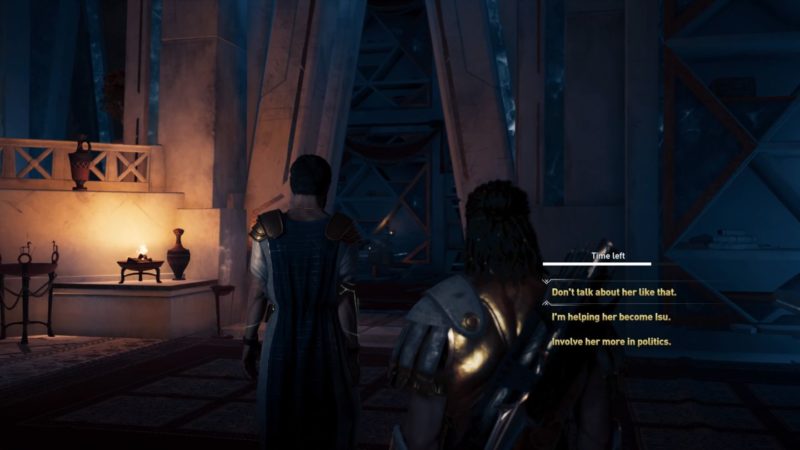 For the next one, choose "We're in love".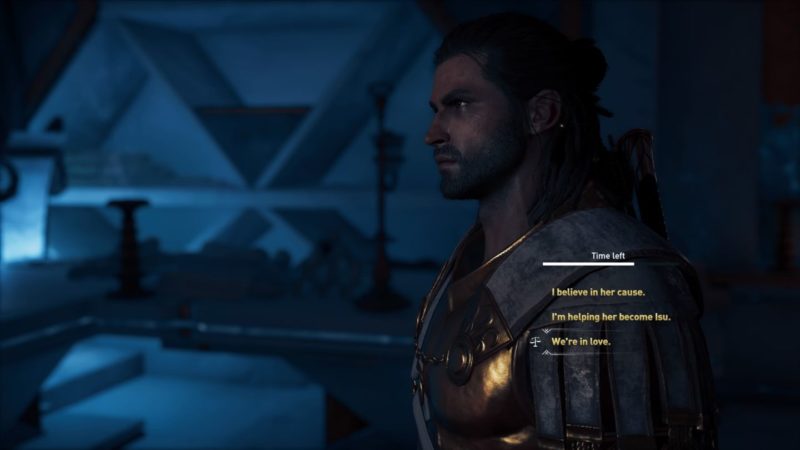 After this happens, Atlas tries to get rid of you, but Elpis who manages to become an Isu, kills Atlas on the spot.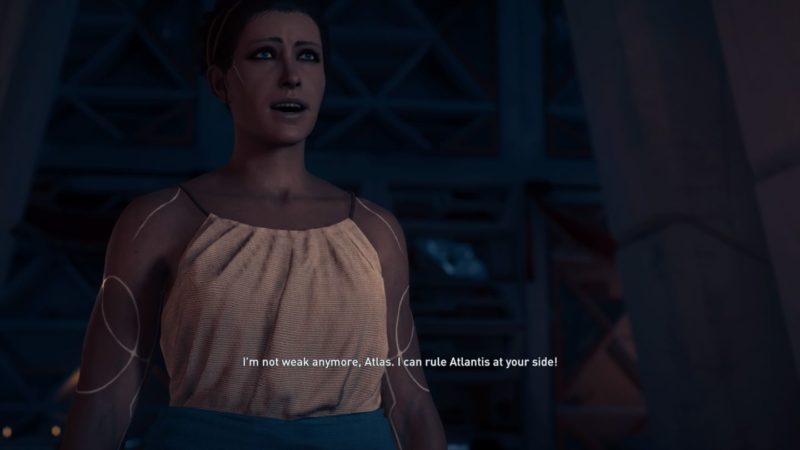 Azaes (Atlas' brother) then appears, and seems to agree with your judgment as Dikastes.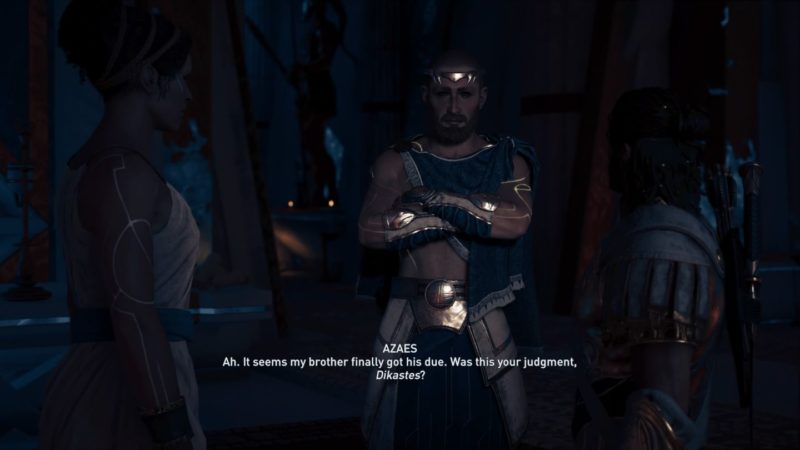 Elpis will then replace Atlas in the Doma of Atlas.
During the conversation, I chose the romance option but nothing really happened.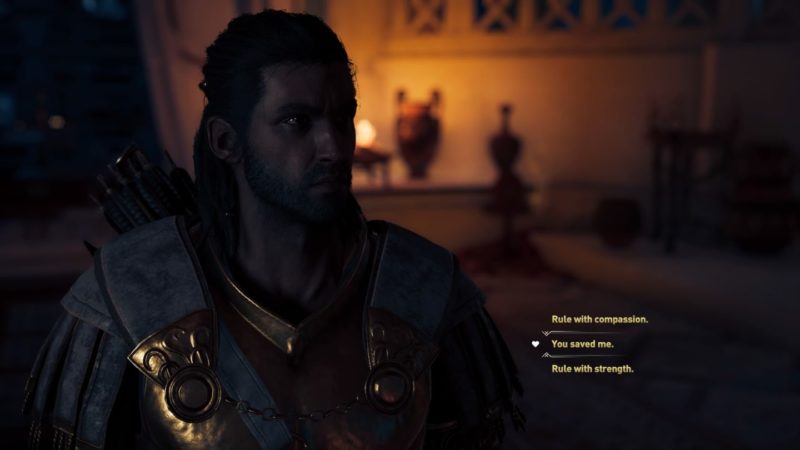 The quest completes here. I'm not sure what the implication is yet for both of these outcomes.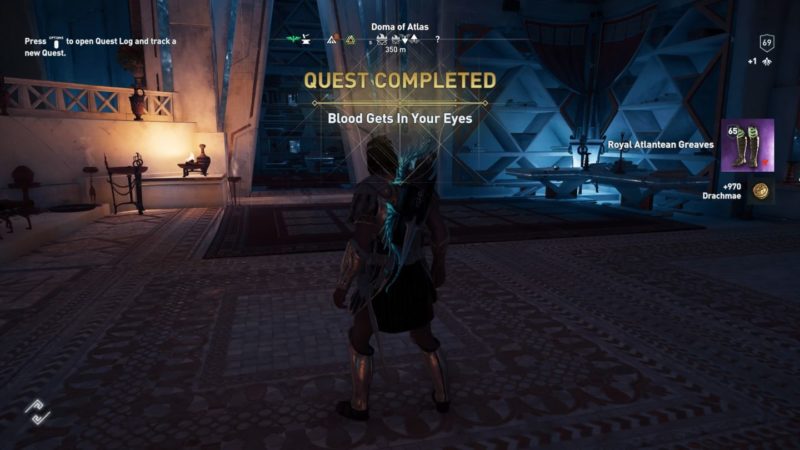 ---
Related articles:
Rightfully Yours: Assassin's Creed Odyssey Walkthrough
Sixth Sense Of Sympathy: Assassin's Creed Odyssey Walkthrough
Fire Amid The Water: Assassin's Creed Odyssey Walkthrough
Most Adamantly: Assassin's Creed Odyssey Walkthrough
A Complete Education (Keeper's Insights Location) – AC Odyssey
Rebel Scum: Assassin's Creed Odyssey Walkthrough