Running Man is an iconic Korean variety show that has amassed an astounding amount of fans globally.
Personally, I started watching K-Variety, K-Dramas and listening to K-Pop all thanks to Running Man.
There are some amazingly hilarious episodes, and some pretty bland ones.
Here are some of the best Running Man episodes of all time.
Note: This is only an opinion piece. It's pretty implausible to pick favorites from so many great episodes.
1. Episode 63 (SNSD)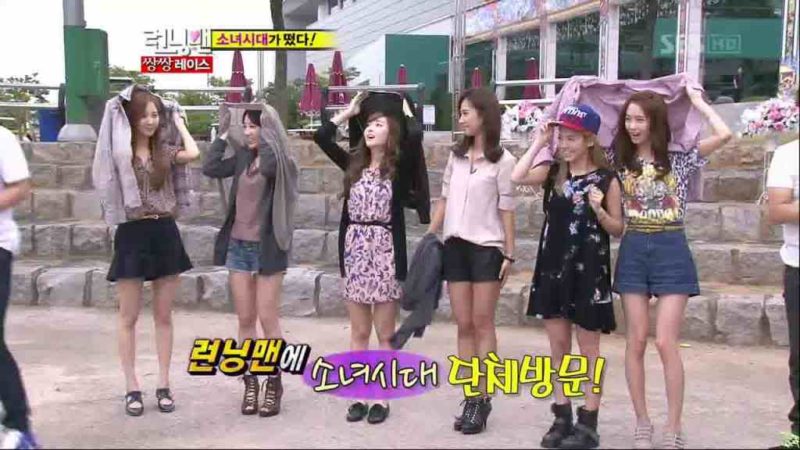 One of the all time favorites for episodes with guests would be this episode (continued with ep 64).
Girls Generation (SNSD) are pretty much queens of K-Pop and their appearance (six of them) in Running Man sparked some of the best reactions by members.
The two days were mostly a couple race and Ji-hyo wasn't present in that episode. At that time, you had members like Gary, Haha and Kwang Soo, all not married / in a relationship.
Imagine how insane they reacted for those idols. If you're a new fan of Running Man, you should check out some of these older episodes.
2. Episode 72 (Hong Kong)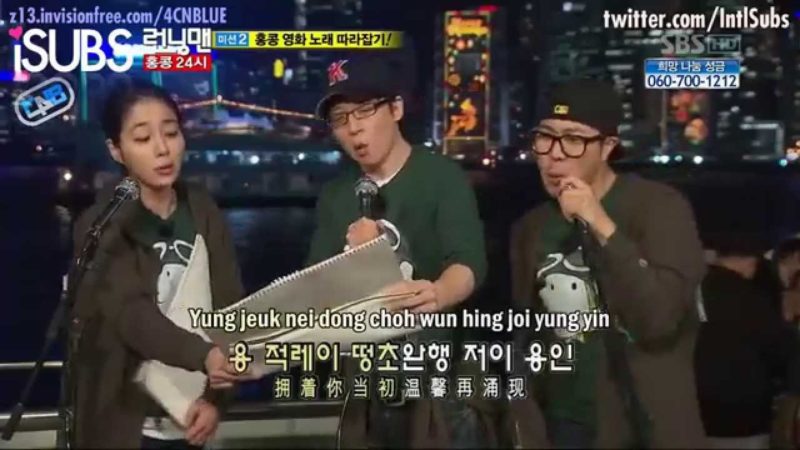 Episode 72 is the first episode that they went to Hong Kong, and the guests were Min-jung and Yong Hwa.
Overseas episodes are always fun to watch and you can see how popular Running Man members are in South East Asia.
This episode featured some cool missions like attempting to sing popular Chinese songs with the help of the audience.
Also, Jackie Chan made video appearances in their missions. There was a later episode where he appeared in person as well.
3. Episode 15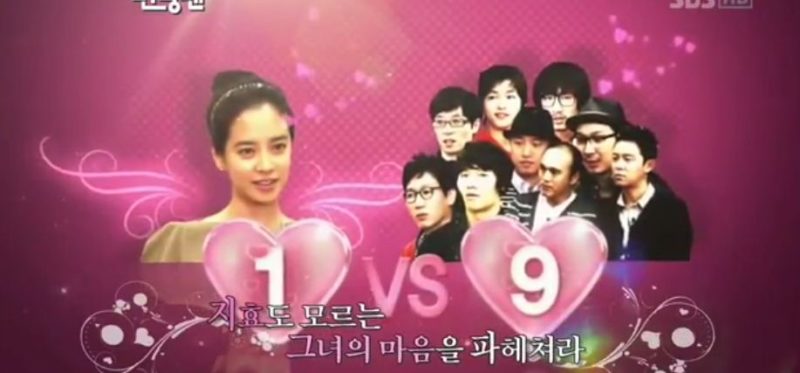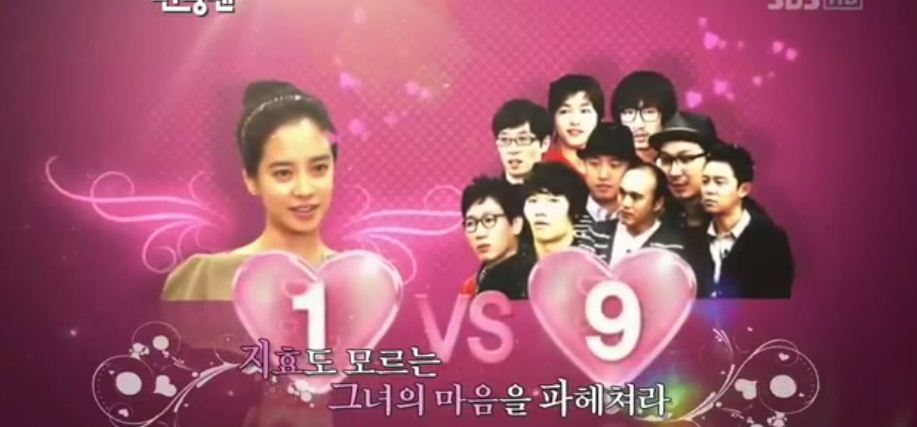 This episode is only featured here because it has one of my all time favorite scenes in Running Man.
It was back when Song Joong-ki was still a permanent member in the group and they had a mission called "Raise the heartbeat".
The male members had to raise Ji-hyo's heartbeat above a certain number (probably 130) and it was seriously hilarious.
If you haven't watched it yet, do check it out. This episode featured Kwang-kyu and Tony Ahn.
4. Episode 69 (Grasshopper hunting)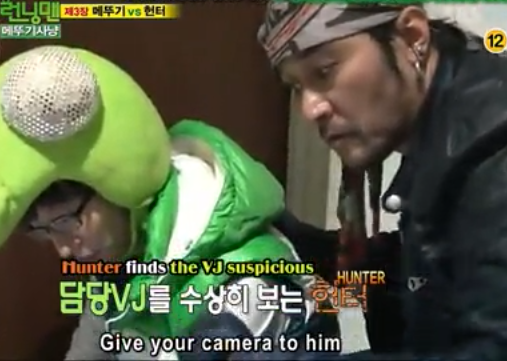 This episode is well known as the Grasshopper Hunting episode where Choi Min-soo came back to carry out his revenge.
Yoo Jae-seok betrayed him in an earlier episode and he promised to come back to find him.
This episode pretty much puts Jae-seok as the center as the other members are tied up and he has to save all of them.
Min-soo sneaks up on him many times and scares the shit out of him. It's a pretty fun and exciting episode to watch!
5. Episode 1 (Pilot)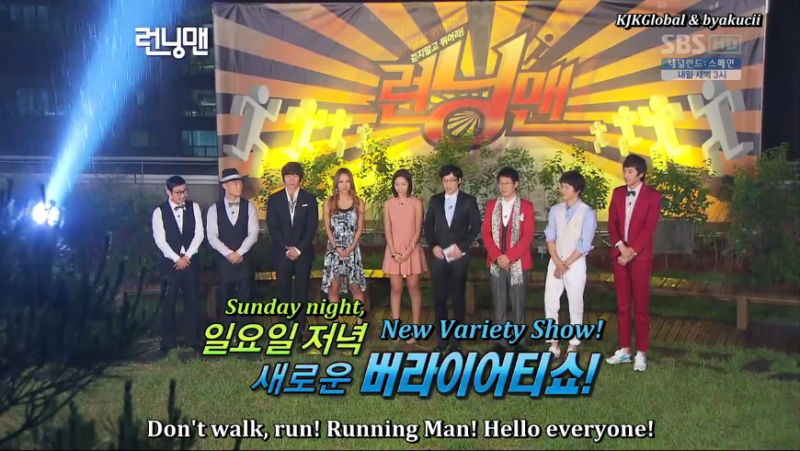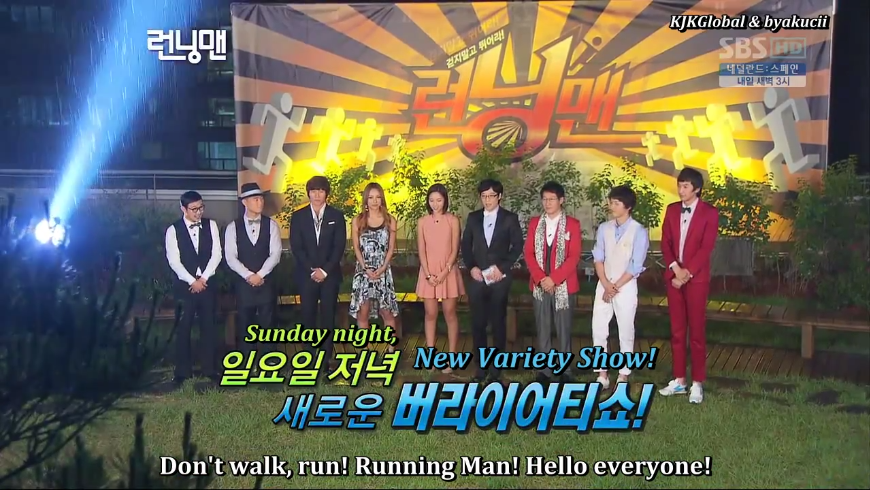 One of the best episodes of Running Man is none other than the first episode. It is the one that caught the attention of many non-Korean fans around the world.
It's also meaningful to watch the first episode and see how far they've come as compared to the recent episodes.
Many fans still prefer the older episodes as they seem to be funnier than the present ones.
The intro was also funny because it was raining heavily when they were trying to introduce themselves. Kwang-soo back then had a totally different variety show character.
The guests were Hwang Jung-eum and Lee Hyo-ri.
6. Episode 409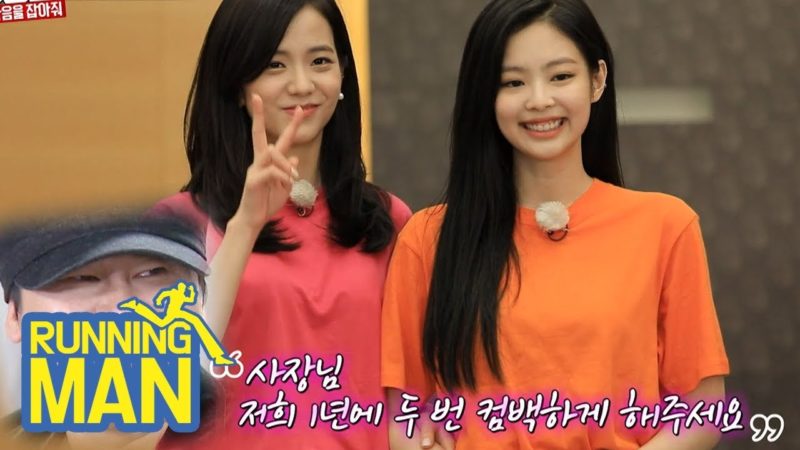 One of the funnier episodes in recent times was when Jennie and Jisoo came to Running Man. The other guests were Bo-ra, Eun-jung, Hwang Chi-yeul and Pyo Ye-jin.
In this episode, Jennie's reactions were the funniest especially when she went to the haunted room in Ocean World.
Her variety show skills shined in this episode and probably landed her a role in the other show Survival Village as well.
If you're a Blackpink fan, you would really love this episode.
7. Episode 300 (BTS)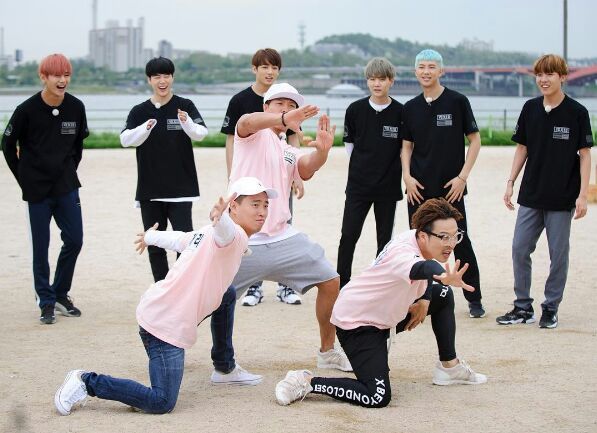 BTS is the biggest boy group on the planet right now, shattering records almost everywhere. It's also why many fans will appreciate this episode (possibly solely because of their appearance).
Back then, their huge hit was 'Fire' and it was hilarious how the Running Man members treated them.
Their mission was to transport some boxes as quickly as possible, and Jong-kook pretty much held up three of the BTS members using force.
In one of the recent episodes, they talked about episode 300 and how 'badly' they treated BTS since they're superstars now.
Do give it a watch!
8. Episode 50 (Thailand)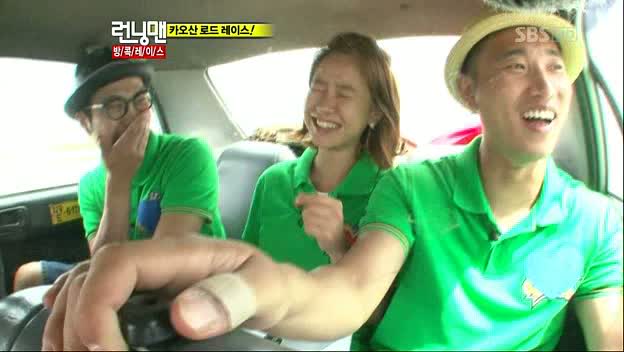 Thailand was probably the first overseas episode Running Man ever had and it was the first time the members experienced such fame.
They were joined by guests Kim Min-jung and Nickhun (2PM). Nickhun is obviously Thai and he had advantage in Bangkok, but he wasn't allowed to speak Thai to be fair.
When the members first arrived in the airport, they were swarmed by fans and it was really fun to watch the members' reactions.
They also visited the floating market in their final mission.
9. Episode 162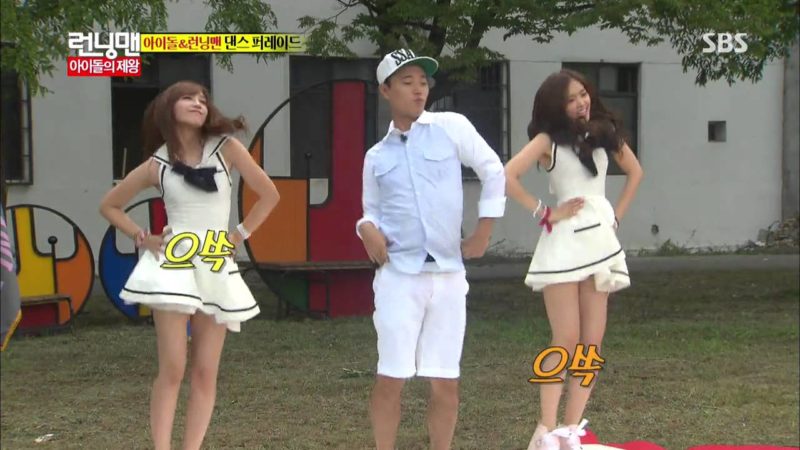 Episode 162 is known as the "King of the Idols" episode and it featured so many idol groups.
The guests included several members from Beast (now Highlight), 2PM, Sistar, Girl's Day, MBLAQ, Infinite and Apink.
The introduction of the episode alone is enough to make me watch it.
All of the Running Man members were paired with the different idol groups and performed as part of the long introduction.
10. Episode 91 (Yoomes Bond)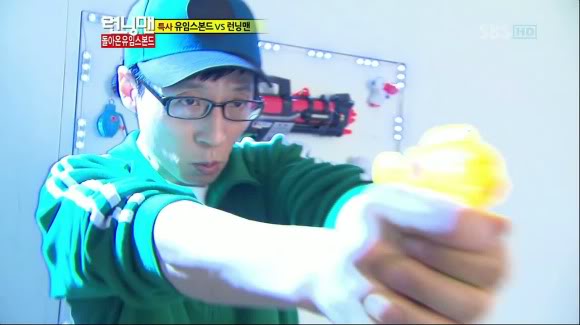 Last but not least is episode 91. It's considered an iconic episode as it featured Jae-seok as Yoomes Bond.
Yoomes Bond first appeared in episode 38, but episode 91 featured his return, as he uses a water gun to eliminate members.
It's iconic in the sense that Running Man is known for their name tag ripping and this concept of water gun was a refreshing or novel touch to it.
Best Running Man episodes?
There were plenty of funny and awesome episodes in Running Man that it's even hard to recall most of them.
I'm very sure I had missed out on many great episodes, but hopefully this top 10 is a good list to watch, if you're new to Running Man.
If you don't have time to watch all of them, just check out YouTube on some of funniest moments on Running Man.
Recently, the "Don't Laugh" missions are the funniest (especially when Kwang-soo's doppelganger Gi-beom appeared)!
---
Related articles:
Best Korean Dramas Of All Time
Top 10 Best K-Pop Girl Groups Of All Time
Top 10 Best K-Pop Boy Groups Of All Time
Best Korean Dramas On Netflix – 7 Choices To Check Out
Is Netflix's "Kingdom" Worth Watching?
The Most Powerful Superheroes In The Marvel Cinematic Universe