Psychic Pokemon are really strong against fighting and poison types. Even without considering elements, some of the Pokemon listed below are some of the strongest in the universe.
The following ten are some of the all time best psychic type Pokemon.
1. Mewtwo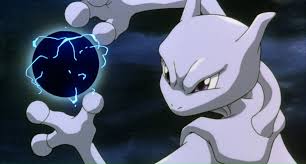 Mewtwo is a Pokemon created using DNA experimentation and it originated in the 1st generation. It is widely considered as the strongest Pokemon in the 1st generation, alongside Mew.
Even in the movie, Mewtwo was strong enough to defeat all of the other Pokemon using its psychic abilities.
In later generations, Mewtwo can even mega evolve into either Mega Mewtwo X or Y.
As far as its base stats are concerned, Mewtwo has really high special attack and speed stats. It is overall very impressive as well. When it evolves into Mega Mewtwo X or Y, its stats undergo a further increment.
2. Alakazam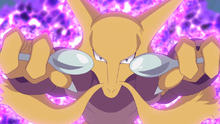 Alakazam is known as the Pokemon holding two spoons, and it evolves from Kadabra. It's a psychic Pokemon from the 1st generation and in later generations, it can mega evolve into Mega Alakazam.
This Pokemon has weak muscles but its psychic abilities are amazing. Apparently it holds up its head using psychic powers. Alakazam is also known for really good memory.
Alakazam has overall pretty low base stats, except its special attack. When it becomes Mega Alakazam, its special attack attribute goes over the roof.
3. Mew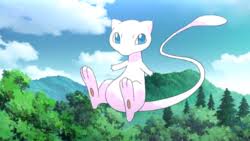 Mew is also known as one of the best psychic type Pokemon in the universe. It is a mythical Pokemon from the 1st generation and its DNA was used in cloning Mewtwo.
Mew is also known for its selflessness and rather playful behavior. As it can turn invisible, most people have never seen it.
Mew has the same points for all of its base stats, making it a very well rounded Pokemon. Its psychic powers are also not to be taken lightly by anyone.
4. Gardevoir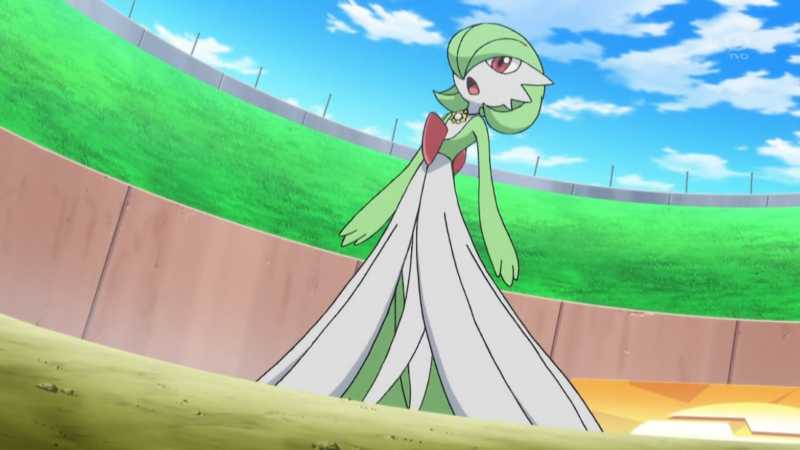 Gardevoir is both a fairy and psychic type Pokemon since the 4th generation and it evolved from Kirlia. Like other Pokemon above, it can also mega evolve into Mega Gardevoir.
It has interesting psychic powers, including seeing into the future. Gardevoir can also form black holes without getting itself sucked into it.
Similar with other psychic Pokemon, it doesn't have high base stats, except special attack and special defense. When it evolves into Mega Gardevoir, its special attack and special defense stats improves a lot.
5. Celebi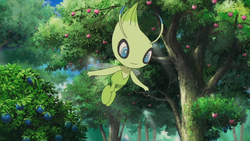 Also a mythical Pokemon is Celebi, a psychic and grass type from the 2nd generation. Celebi is normally found in the forest and has a nickname 'Voice of the Forest'.
It is so strong that it can travel through time. In the anime, it even brought a dead Celebi back to life. This mythical monster is seen as a symbol of peace and a bright future in the Pokemon universe.
Like Mew, Celebi has also equal base stats, with nothing overpowering another.
That said, Celebi is still a pretty strong psychic type Pokemon that can defeat many others.
6. Espeon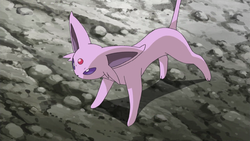 Eevee is capable of evolving into many different types, and Espeon is one of them. It is a pure psychic Pokemon from the 2nd generation.
It has a reddish gem on its forehead and it is said that the gem actually boosts the psychic capabilities. Its tail also moves when it's trying to anticipate the opponent's moves.
It is a pattern with psychic Pokemon that they have a high special attack but lack in other departments. This type of Pokemon normally has weak muscles as they can lift stuff with their minds.
7. Metagross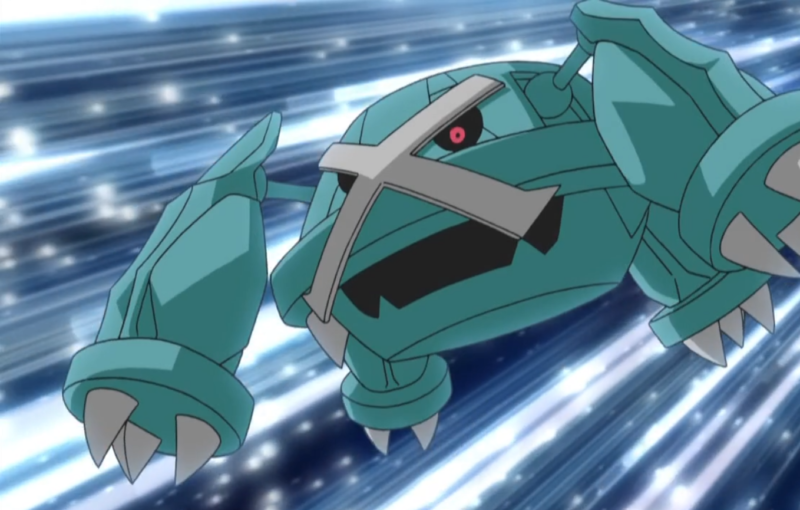 Metagross doesn't look like the other psychic Pokemon but it's actually a dual type, together with the steel element. It is the evolved form of Metang.
Metagross has a mean look, and resembles more of a defensive Pokemon instead. It is actually the combination of two Metang fusing together.
Unlike the other psychic Pokemon, Metagross has high attack and defense base attributes, but a much lower special attack stat.
8. Lugia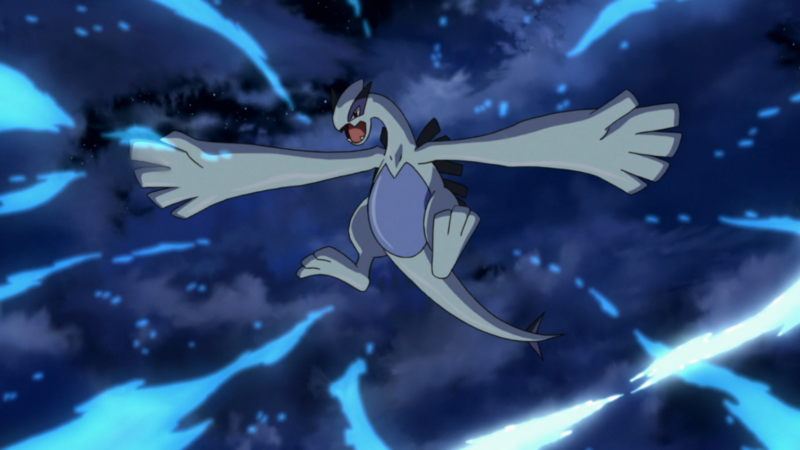 Lugia is another legendary Pokemon and is both a psychic and flying type from the 2nd generation. Together with Ho-oh, they are considered guardians.
It is also strong enough to stop fighting among other legendary birds. Lugia is also capable of controlling the weather, i.e. it can create or calm the storm.
Among its base stats, Lugia has pretty high defense and special defense attributes, and is overall pretty strong, like some of the Pokemon mentioned above.
9. Deoxys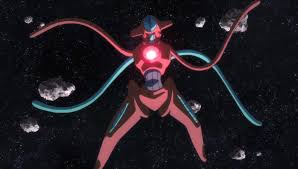 Deoxys is a 3rd generation mythical Pokemon that is purely psychic type. It has different formes as well, i.e. normal, attack, defense and speed.
Deoxys looks a little like a combination of a cyborg and an alien. Although its hands are usually tentacles, it can also form human-like hands if it wants to.
This Pokemon has pretty good base stats, with attack, special attack and speed all really high. The other base stats are however quite low.
10. Latios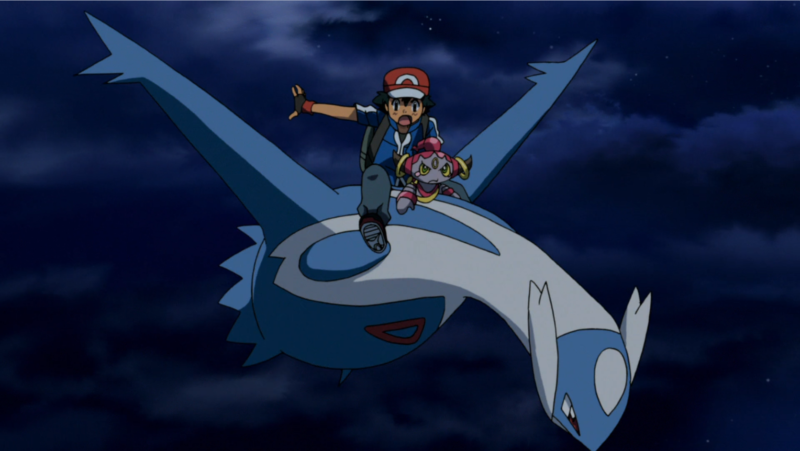 Last on this list of top psychic Pokemon is Latios, a dragon and psychic type legendary from the 3rd generation. It is also capable of mega evolving into Mega Latios.
Latios is able to fly incredibly fast and in the movie, it is also capable of showing people what it sees exactly. Another unique skill Latios has is shape shifting.
It has pretty good base stats, with special attack being its strongest attribute, like other psychic Pokemon.
Best Psychic Type Pokemon?
In your opinion, what's the strongest psychic Pokemon here?
Or are there better ones not in this list?
Do leave your comments below on which Pokemon you think has the best psychic capabilities.
---
Related articles:
Top Ten Strongest Water Pokemon
Best Dragon Type Pokemon – Top Ten List
List Of Cutest Pokemon To See Before You Die
17 Best Ground Pokemon To Check Out
15 Best Ice Pokemon In The Universe