In Monster Hunter: World, your Palico is your everything (almost).
Whether you're out hunting monsters alone, or you're fighting side by side with one of your fellow hunters, your Palico will be the one thing that's separating you from walking away with your head intact and you dying before you even know what hit you.
Just how useful your Palico can be in Monster Hunter: World depends on a lot of factors, but mostly on what kind of Palico gadget they have equipped.
Originally, there were just six Palico gadgets available in the game. Three more will be added once the Iceborne Expansion is released in September. That makes for a total of nine Palico gadgets that you'll have at your disposal.
For now, however, you'll only be able to use and level up any one of the six Palico gadgets currently available in the game.
With that said, we decided to rank the six best Palico gadgets available in Monster Hunter: World to help give you a better idea on which one can help you turn your Palico into the most dependable asset that you have at your disposal.
6. Shieldspire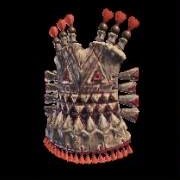 Let's start off our list from the bottom, kicking it off with the Shieldspire.
In theory, the Shieldspire should be one of the more useful Palico gadgets in Monster Hunter: World. In fact, it could probably be the best. After all, when you're fighting all of the time, you're bound to need the occassional breather.
Your Palico can help you with that, but the problem is, Shieldspire actually messes up with the AI and doesn't really help as much as it burdens you.
If the Shieldspire worked better, it would've probably been ranked higher on our list.
It doesn't though, which is why we ranked it dead last.
How to get the Shieldspire: There's a hole somewhere in the northeastern corner of Area 8 where you can jump in and talk to cats to begin a quest. Complete this quest to collect the Shieldspire.
5. Plunderblade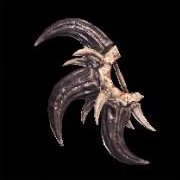 This is a hot take.
The Plunderblade is beloved by many Monster Hunter: World players, and for good reason – the game is mostly about hunting monsters (it's in the name) and because it lets your companion steal extra materials, it's a great Palico gadget to have at your disposal.
Unfortunately, in a list of all useful Palico gadgets, the Plunderblade loses its use once players get what they want.
Make no mistake, the Plunderblade will always have a use.
It's just that, unless you're farming and looking for specific materials to upgrade your gear sets, you're better off using a Palico gadget that can actually make your hunts easier as opposed to something that eventually outlives its usefulness.
How to get the Plunderblade: You can get the Plunderblade in Area 13. Talk to the Researcher NPC, leave, witness an event, and enter the back of what looks like a cave. You'll see a cat run away once you're there. Lure it to you using a piece of raw meat and they'll give you the Plunderblade.
4. Meowlotov Cocktail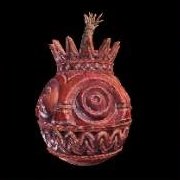 The Meowlotov Cocktail is one of the more underrated Palico gadgets in Monster Hunter: World.
Most people think that it's unpredictable and confusing to use, and it is. You never really know what you're going to get outside of a powerful bomb that's extremely useful for when fighting against monsters that you can't capture, like those pesky Elder Dragons that, for some reason, are in the game.
But, when used right, the Meowlotov Cocktail can be pretty devastating.
How? By carrying your Palico's equipped weapon's properties. We already know that you can use the Meowlotov Cocktail to drop powerful bombs, but used right, you can use it to put Kirin to sleep, or do damage where you thought was impossible.
This hidden mechanic makes it extremely effective for a solo hunt as long as you're doing.
It's just that this complexity makes the Meowlotov Cocktail less reliable compared to the other Palico gadgets ranked higher up on our list.
How to get the Meowlotov Cocktail: To get the Meowlotov Cocktail, you'll have to get the first five gadgets first and be able to make it to the Elder's Recess. There, you'll complete a series of bounties and missions to get the Meowlotov Cocktail.
3. Flashfly Cage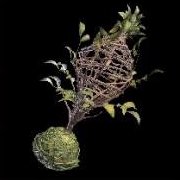 If you want to trap your enemies all of the time, the Flashfly Cage is the Palico gadget for you.
The Flashfly Cage is essentially a free Flash Pod that lets your Palico set everything up for you. Or, at least, every monster that isn't more resistant or totally resistant to flashes of any kind.
Because there are monsters who are more resistant to flashes, the Flashfly Cage isn't ranked any higher. Even so, when used the right way, this Palico gadget will give you far more openings to deal heavy damage that you can count and will save you in a pinch when you need it.
Also, another reason why the Flashfly Cage isn't that overpowered is because the flash and stun chance are random.
If it's any consolation, you can flash and stun monsters all of the time from afar if that's your playstyle. But, up close, the Flashfly Cage just isn't as useful.
How to get the Flashfly Cage: Go to the Ancient Forest until you reach the upper branches of the largest tree stationed right in the very center of your map. Look for the cat on the high branches and follow it. The cat will lead you straight to the gadget.
2. Coral Orchestra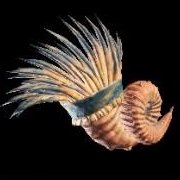 You'd think that a Palico gadget that's built specifically for support won't be one of the best offensive Palico gadgets in Monster Hunter: World, but you'd be wrong.
The truth is, you can never go wrong with having as many as 4 buffs at the start of the fight.
Whether it's a way to make up for your lack of resistances, or a way to beef you up, having buffs is always a good thing.
Think of the Coral Orchestra as similar to having a Hunting Horn user with you in your party, albeit a little bit less effective.
How to get the Coral Orchestra: Go to Area 10, enter the cave, and beat Shamos whenever it appears. Afterwards, you'll see scoutflies. Follow them to the camp of the cats, where you'll get a quest. Complete this to get the Coral Orchestra.
1. Vigorwasp Spray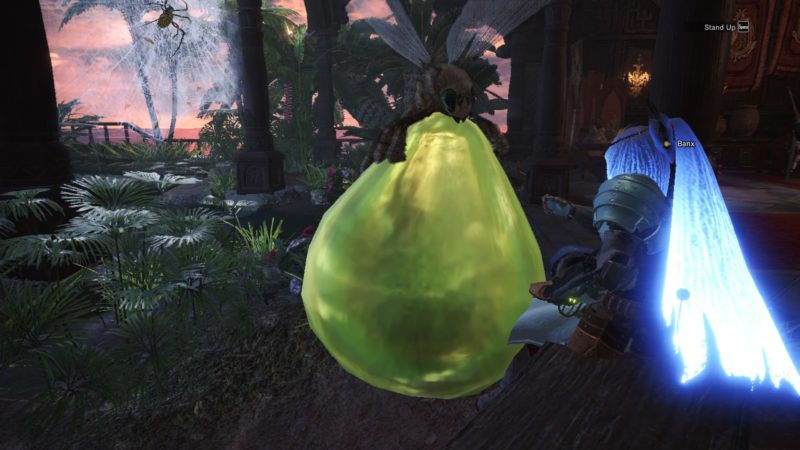 It feels only fitting that the first Palico gadget players get in Monster Hunter: World is also the best.
Where other Palico gadgets help you deal a lot of damage, or add status resistance, or help you trap monsters, and so on, the Vigorwasp Spray is pretty simple – it saves you.
Using the Vigorwasp Spray allows the Palico to use an item and recover health in a small area amount of effect. That may not sound like a big deal, but it is. Because, when you're busy fighting monsters, you're going to want your Palico to be in tip-top shape, and that's only possible if your Palico's health is nowhere near being depleted.
The Vigorwasp Spray can and will save your life in Monster Hunter: World many times in a row.
How to get the Vigorwasp Spray: The default Palico gadget.
There's Really No Such Thing as the Best Palico Gadget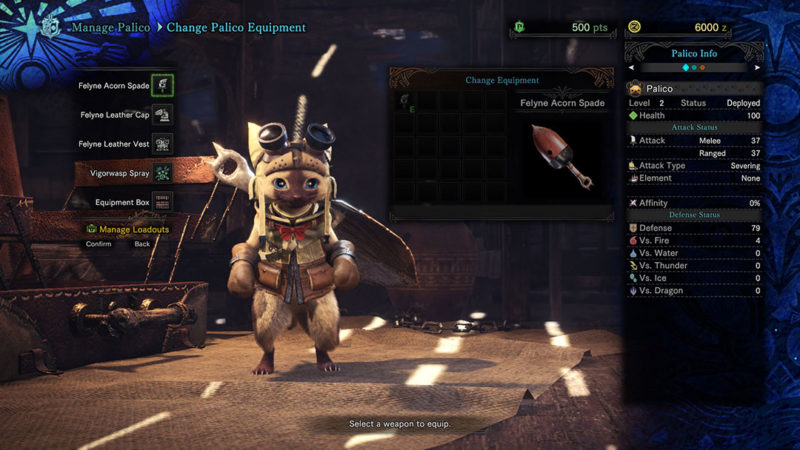 The beauty of the Palico gadgets in Monster Hunter: World is that you can mix and match whenever you like.
This means that you're not really obliged to use just one throughout all of your hunts. Of course, it will be best to focus on using just one or two to level it up to max, but once you've maxed out all of them, you'll find that each Palico gadget is useful in its own way.
The Shieldspire, for example, may be the worst Palico gadget on our list. However, you can still use it to get yourself out in a pinch. Or, if you want to avoid getting mobbed all of the time. Also, there's no better farming tool in Monster Hunter: World than the Plunderblade.
Meanwhile, the Meowlotov Cocktail, once you've figured out how to use it, is arguably the best way to deal with those elder dragons.
Plus, you've got three more Palico gadgets to toy with once the Iceborne Expansion comes, and that means a whole lot more experimenting.
So, really, try not to worry too much about your Palico gadget of choice.
Just choose a Palico gadget that you think is most useful for you in a particular situation.
There's really no harm in trying. If nothing else, you'll at least have learned which Palico gadget fits whatever situation you'll find yourself in best.
Play, have fun, and keep on grinding!
This article was composed by a freelance writer.
---
Related articles:
How To Get Dante's Armor In Monster Hunter World (January 2019)
Games Like Monster Hunter World: Top 10 Alternatives To Check Out
The 10 Best Items In Teamfight Tactics
7 Best Gaming Laptops Under $800 You Can Buy Today