When it comes to playing a game that has an ever-developing story, as well as numerous other players to play with, MMORPGs are where it is at. In this genre of gaming, you are able to join many other players in many different adventures.
These adventures can take you into the distant future and fly spaceships to help save or even conquer the universe or you can travel back to the times of knights and monsters, allowing you to save the princess or even protect the world from evil overlords and terrible monsters.
In this list, I hope to bring to your attention to some of the best MMORPGs that have ever existed, alas some no longer exist but are still worth a mention.
Here's a list of the top MMORPGs of all time.
12 – Ragnarok Online
Developed and published by Gravity and released in August of 2002 in Korea, to later be released in North American in June 2003.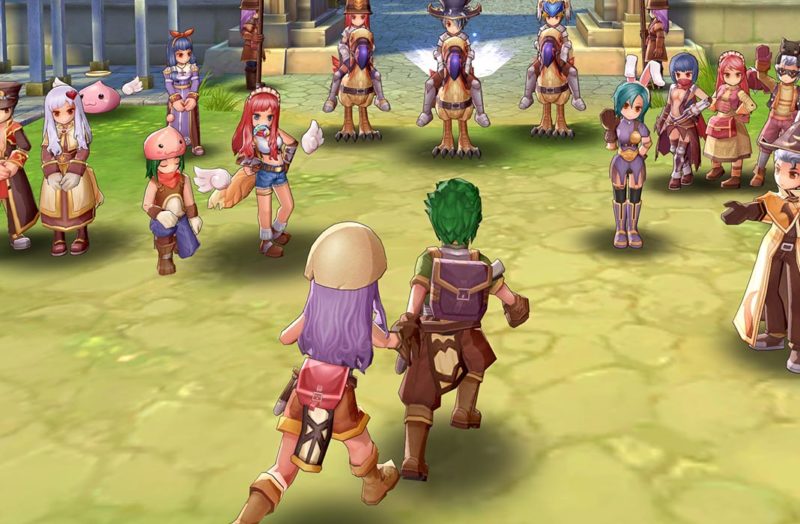 Ragnarok Online was one of the first anime/manga style 2D isometric style games released. With a unique take on the art style via merging 2D characters into a 3D world, Ragnarok Online also had one major factor no other MMORPGs have copied, which is the massive amount of classes to play.
By this I mean there were more than 50 different and unique classes to play. On top of the classes, you also had a truly massive world to explore, engage in combat, collect various items and materials, as well as dive into dungeons to face terrible bosses and gain epic loot.
This game brought us an interesting world and a different perspective when it came to games and is something that will truly be missed.
11 – Eve Online
Published by CCP Games and released in 2003, this game takes place 20,000 years into the future.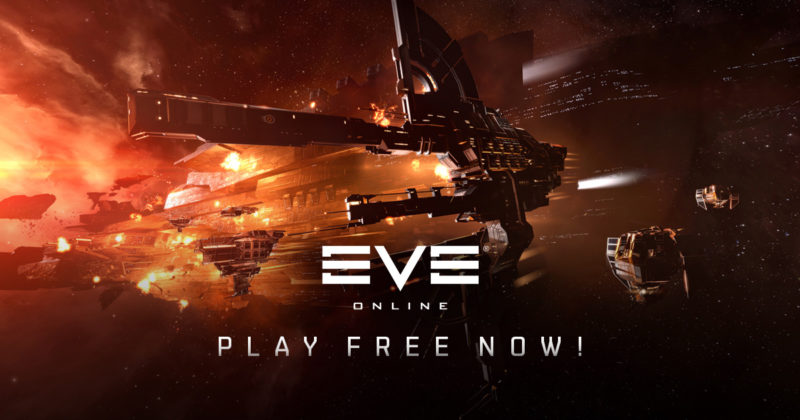 This game also is one of the best when it comes to the player driven market and open world aspects. Unlike many MMORPGs, this one is contained purely one server or shard with all players able to interact in the near limitless world.
This creates a unique chance for players to come together in massive groups and create truly enormous structures. This also means that player-vs-player activity falls onto a massive scale. These battles can involve hundreds of players on both sides fighting to destroy or protect the fortresses and space stations that are involved.
Did I mention that this game is almost purely space based? Well, it is, you start off on a space station in a small ship. Your goal at this point is to learn the game and progress via mining and small amounts of piracy as your ship is not that powerful.
While this may not sound amazing you are quickly able to progress to massive destroyer ships, which are made to lay down massive amounts of firepower, or you can pilot stout frigates which can take anything that is thrown at it. For someone who is interested in politics or market management, this is the MMORPG for them.
That is, while boring to many, is still a successful game is shown with the simple aspect that it is still here 16 years later and going strong.
10 – Final Fantasy 11
Published and developed by Square Enix and released in 2002 for not only PC but as one of the first MMORPGs for PS2 and Xbox 360, Final Fantasy XI is firmly set as one of the standing best MMORPGs in the world at its time.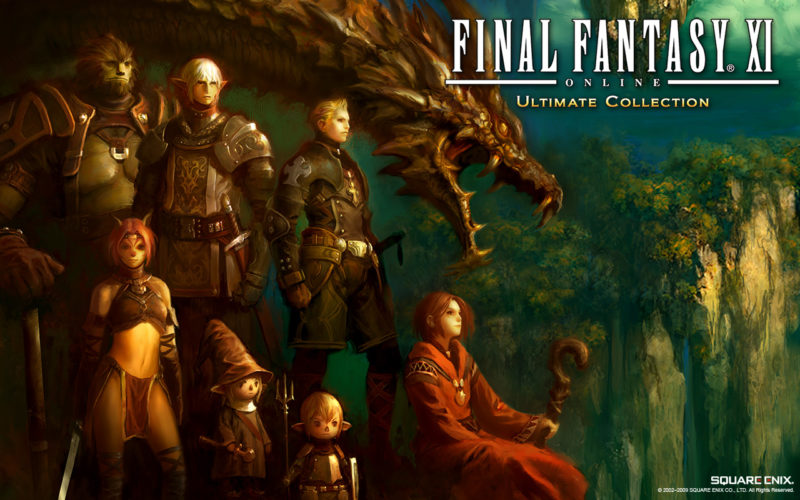 Not only was this one of the first console-based MMOs, but it is also still running to this day, albeit the console servers are closed due to the consoles becoming obsolete. FFXI brought to us the world of Vana'diel, which is rich in lore, diverse environments, and culture.
The game also offers 5 unique races and 6 class choices to start off with; this further branches out later in the game to end up with 22 different classes the player can play. To top that off, unlike titles like World of Warcraft, you are not class locked and play any of the classes as the need or want to change things up comes along.
Some of the main features of FFXI is the major story driven atmosphere (which is a key feature of the way Final Fantasy games work), tons of content from the catalog of 5 different expansions and 10 years of time to tell a story, as well as rewarding play with friends.
This game is not without its downsides, as happens with many games, it shows its age. 10 years have not been kind to the once great game and the player-base has also shrunk, it still also retains the monthly subscription.
In my opinion, they need to transition this great title to a buy-to-play title and consolidate the populace. This will bring players back and should be sustainable from the giant that FFXIV has become.
9 – Tera
Published by En Masse Entertainment and released to North America in late 2012, Tera brought us amazing graphics that are known to come from Asian and Korean titles.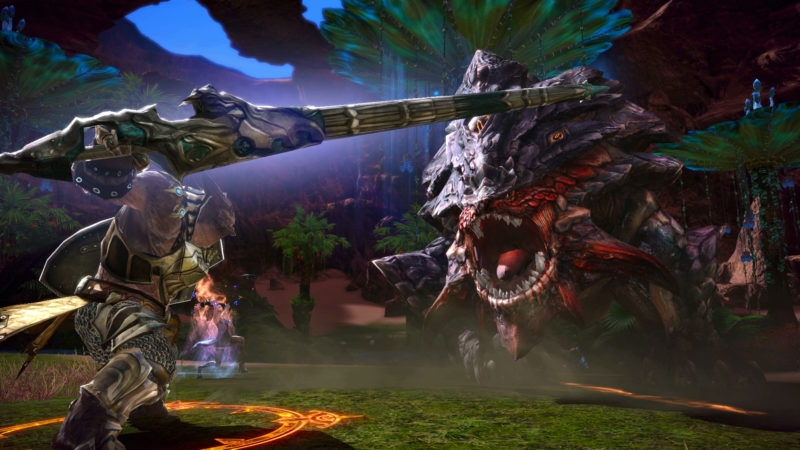 Tera is also known for its take on combat. Unlike the games of the time with tab targeting which allowed you to select the enemy and not miss once you hit, Tera makes it where you have to focus on the enemy. With this it requires skill and precision, thus granting you immeasurable amounts of immersion. Tera also brings to play politics which directly affect the world around you.
Tera grants you an easy introduction into the world of MMORPGs via putting you onto a beginning island is known as the Island of Dawn or more commonly Noob Island. This island serves to not only teach you the game but also introduces you to the beginning of the story that is Tera. This game is a must try for new and old gamers who enjoy MMOs simply due to now being free to play.
8 – Phantasy Star Online
Published by Sega, developed by Sonic Team and Released in 2000 is one of the older ones on this list.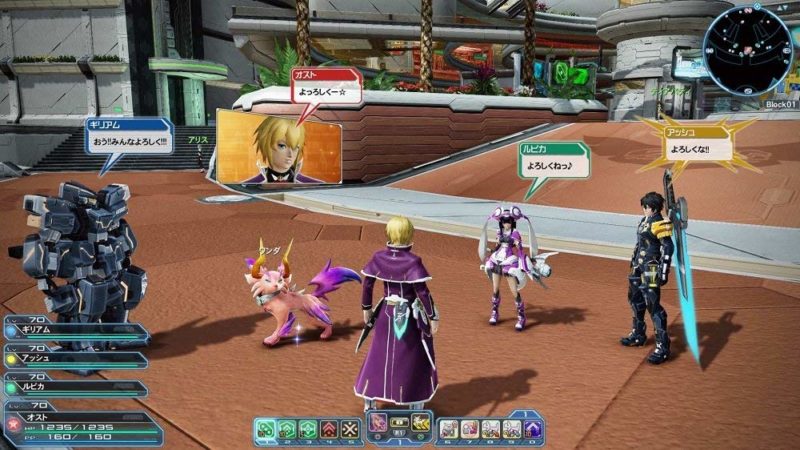 Phantasy Star took an interesting turn when it came to the genre. Unlike others where you pick a race and a class, PSO had you pick from a small set of classes and races to go with them.
Some of these races were better in the individual classes than others, so your choice in a race would greatly affect your class choice. PSO was also the very first MMO to be on consoles. PSO offered many unique things besides console play; they also had an offline mode so even without internet you could still play.
While the game would be considered really limited, it was quite a large thing to encounter and even pushed forward and had two additional games made down the line.
7 – Guild Wars 2
Developed by ArenaNet and published by NCSoft, released in 2012.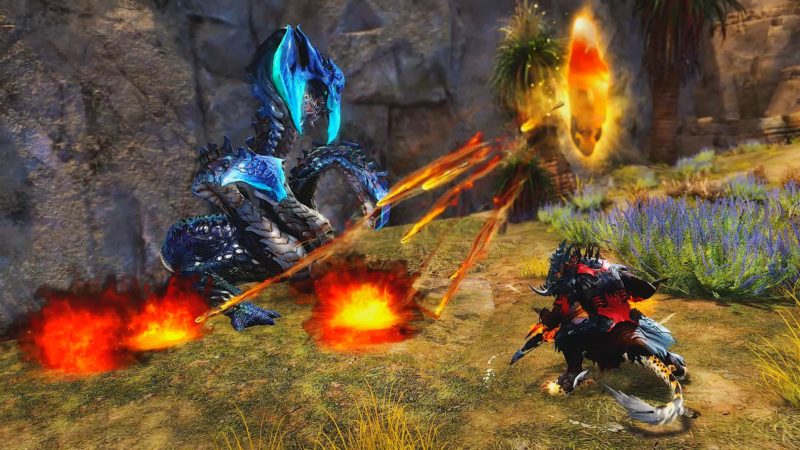 Guild Wars 2 brings an interesting type of game to you. GW2 is a buy to play the game, unlike others which had subscription models. With GW2 you purchased the game and never had to spend more, though as of recent GW2 has transitioned to a free to play type where you can play the base game but still have to purchase the expansions.
GW2 has taken a different path when it comes to classes, where most MMORPGs use what is called the holy trinity (tanks to hold the mobs, damage dealers to kill the mobs, and healers to heal everyone). This game did away with that and made it where all classes had a way to heal, all classes were damage dealers and all classes could tank enemies.
They eventually added healing classes and more traditional holy trinity style play to the game but still hold true to being different from the rest of the gaming world. Another thing GW2 is famous for is having one of the best gear customization abilities in any game. While the gear the game has is limited in scope, the ways you can customize the gear goes deep.
6 – Everquest/Everquest 2
Developed by Verant Interactive and 989 Studios, published by Sony Online Entertainment, released in 1999.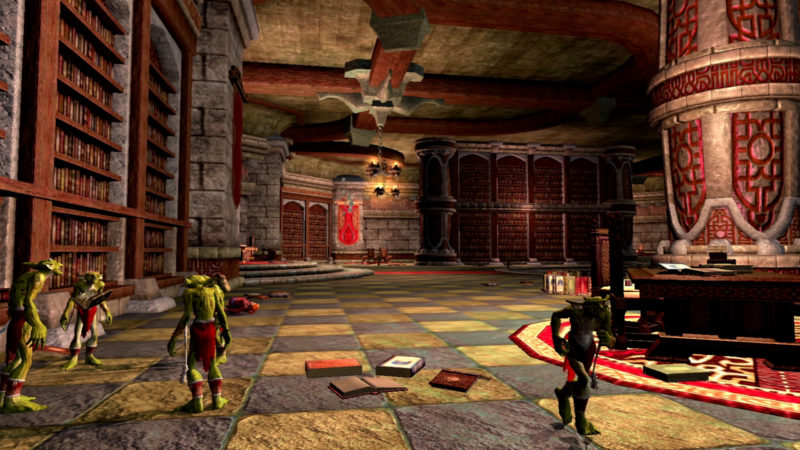 Everquest was the first ever successful MMORPG to employ a 3D engine and was essentially the grandfather of MMORPGs as we know them today. Everquest also introduced us to numerous races, 14 different classes, and many things that at the time had not really been explored.
This game eventually had a sequel made in the case of Everquest 2. Both are still considered highly successful takes on the genre, as well as both are still up and running today.
5 – Star Wars: The Old Republic
Developed by Bioware and published by Electronic Arts, released in 2011.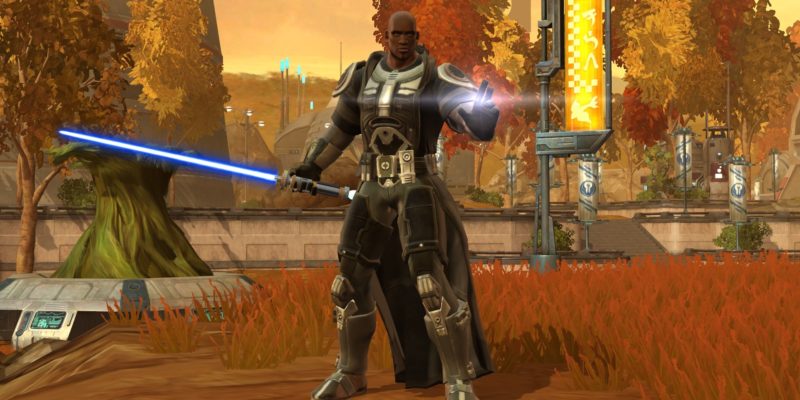 This was the iconic Star Wars MMORPG to play. If you were a fan of Star Wars then this is what you would do, as the game allowed you to play as a Jedi or even join the dark side.
As expected you can choose between the light and dark side of the force and do your normal MMORPG things such as kill enemies, fight bosses and even other players. The game also gave every player a ship as a home base. This game did have six expansions to its name and runs via a paid subscription with a rather limited/slowed free to play side.
4 – Elder Scrolls Online
Developed by ZeniMax Online Studios and published by Bethesda Softworks, released in 2014 as well as consoles in 2015.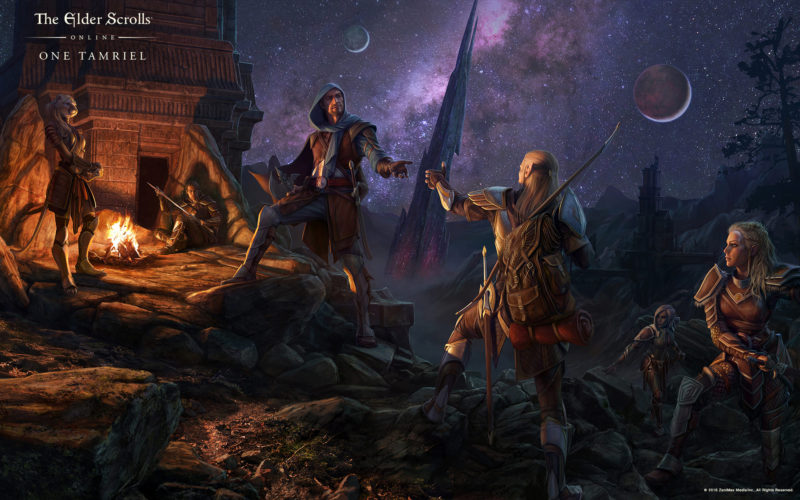 Elder Scrolls Online comes from the amazing creators of, well, all the other Elder Scrolls games such as Morrowind and Skyrim. ESO takes many of the best things the other games have and brings them forward.
Some of these things include the lack of classes. By this I mean you can be a spellcaster who also wields a massive ax, a dual wielding barbarian or a sleek ranger with a mighty bow but hidden magic powers. You can also craft numerous items and join guilds, fight dungeons and pretty much play the game as you see fit.
Being a buy to play title it is easy to pick up and play as well as just come back after a while. So if you are a fan of open-ended games and Skyrim, then this is for you.
3 – Final Fantasy XIV
Developed and published by Square Enix, released in 2013.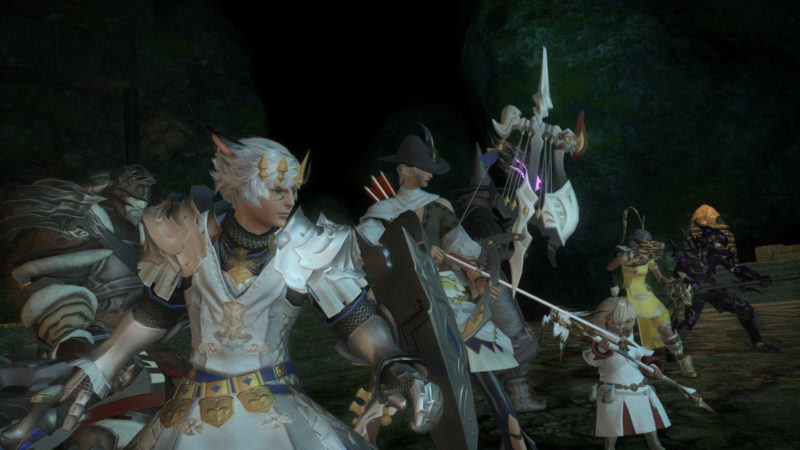 This is Square Enix's second try at the MMORPG world after the massive success of FFXI. While this game did start out rough, so rough in fact that the game was terminated and brought back as A Realm Reborn.
This game has known massive success since the re-release. This game has been pushed as a WoW killer by some folks, but on the contrary, this game and WoW work in a strange harmony.
When WoW gets stale, folks return and vice-versa. FFXIV gives you exactly what FFXI did in gameplay and the ability to change classes at will. Just like all the other Final Fantasy titles, this one is strongly story driven.
FFXIV also has had 2 expansions with a 3rd on the way. FFXIV is also available on PC, PS3/4, and Mac OS with full ability to play together. This means as long as your friends don't play mostly on Xbox then you can play together with no hindrance. This is a must play for fans of these games, though does come with a monthly subscription.
2 – Runescape
Developed and published by Jagex, released in 2001.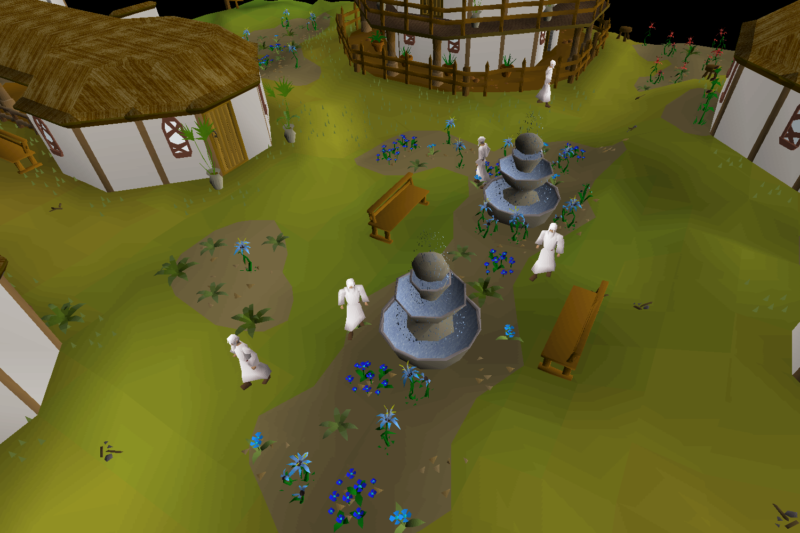 This is an interesting title and well worth the 2nd spot in this listing. This game has survived the tides of time and retained most of its old-school charm. Created to compete with games like Everquest, not only does this game have a high player base it is one of those games you just randomly want to jump back into.
While the game has changed some since it started, it is still recognizable as that fun game you played as a kid. No classes were offered in this game as it is a true open world where you can do whatever you want.
Runescape also offered you 17 skills as a free player, with an additional 10 skills for paid players. There was always something to do for any player. This is truly one of the best games in the MMORPG genre and is an example of what to do to make a successful game.
1 – World of Warcraft
Developed and published by Blizzard Entertainment, released in 2004.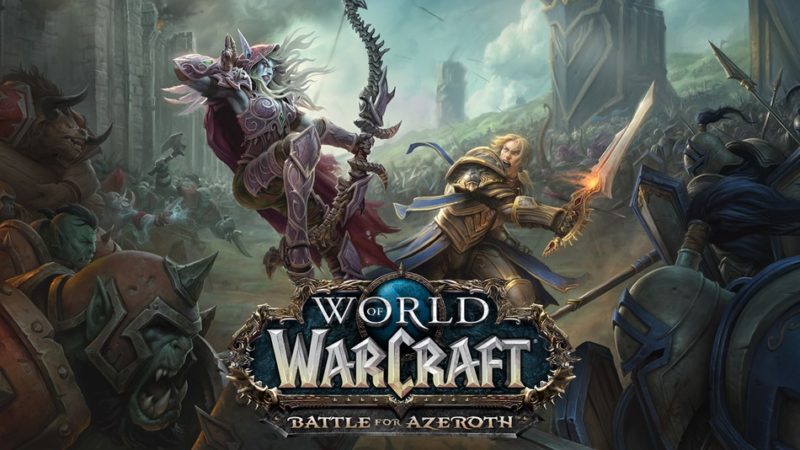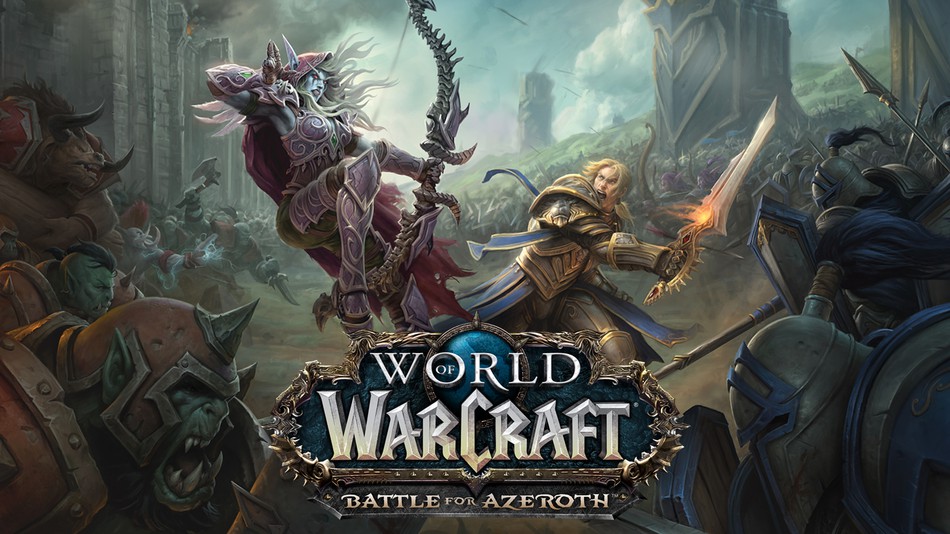 WoW is arguably the king of the MMORPG genre. Never has there been a game with a stronger player-base year over the years than WoW. With numerous expansions, many different races and a decent story to get behind, it should be obvious why this is the top of this list.
WoW did something when it came out and has continued to succeed in what it has done. It is also one of the highest grossing games in the genre. WoW allows you to play several classes as well as craft and build guilds to conquer dungeons. You can also raid in large groups of players to tackle massive bosses and gain amazing items to pimp out your character.
As WoW slowly decreased in popularity, they came up with vanilla WoW or better known as classic World of Warcraft to counter the decline.
Read also: Games like WoW
Best MMORPGs of all time?
These were the games I view as some of the best and most important titles when it comes to the MMORPG genre. Each and every game listed in some way impacted and influenced the games we play today.
Be it big or small, these games will live on in the minds of many gamers. If you do have other suggestions for this list, do leave your comments below.
This article was written by Ray.
---
Related articles:
MU Origin 2 – New Mobile Game Review
God Of War: The Marked Trees (Walkthrough And Guide)
Most Anticipated Video Games In 2019