When it comes to Japanese entertainment, Japanese cinema seems to get the shortest end of the stick. Overshadowed by anime, manga, video games, otaku culture, and J-Pop, Japanese movies don't get the international attention that they deserve.
This could be due to the inconsistent quality of the acting and directing in modern Japanese movies. Unlike Hollywood's Golden Age which is one of many great ages of American cinema, Japan's Golden Age is viewed by many as the only (consistently) great age of Japanese cinema.
Standout films nowadays are a dime a dozen.
But that doesn't mean there aren't classic Japanese films that are well worth watching. In fact, some of Japan's finest films have inspired numerous Western remakes or interpretations.
So today, we will be highlighting 10 of Japan's greatest films of all time that any movie buff should watch.
As a quick side note, this list will only contain live-action films. So, there will be no Spirited Away on this list.
Another thing to keep in mind is that the Samurai sub-genre of film ruled Japan's Golden Age of cinema, so expect a lot of Samurai films.
10. Ringu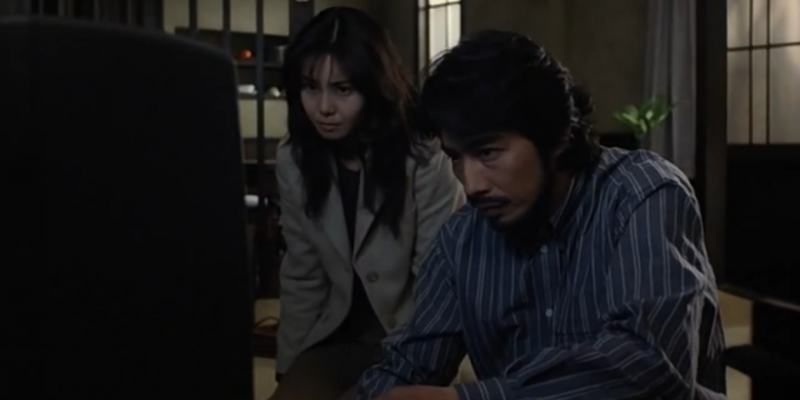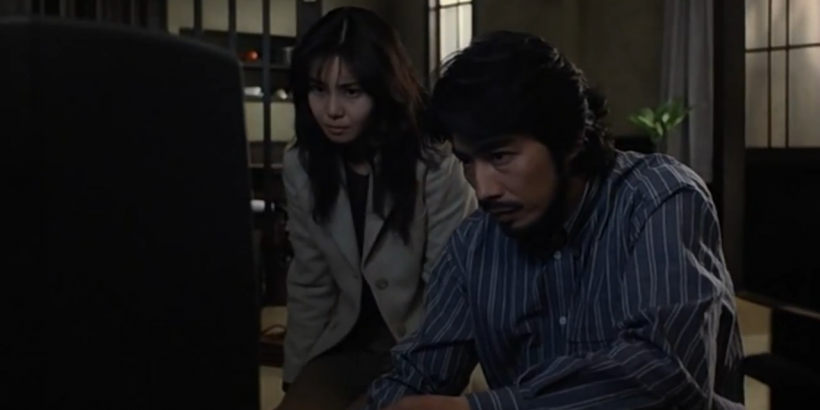 Remember 2002's The Ring? That film is a remake of the Japanese original Ringu.
Japan in the late 90s did a lot for the horror genre. For video games, they brought us classic horror video games such as Silent Hill and Resident Evil, and for film, gave us Ringu.
If you are familiar with the American remake, then you likely have a general idea of the plot.
After her niece and three of her friends are killed, reporter Reiko Asakawa begins to investigate a cursed tape that her niece watched before she died. Reiko watches the tape herself, and soon enlists help in uncovering the secrets of the tape, and how she will prevent herself from falling to the curse.
Ringu is not only a Japanese horror classic but a classic for the horror genre in general.
Horror buffs will love this film and even average film viewers owe it to themselves to watch this timeless flick.
9. Battle Royale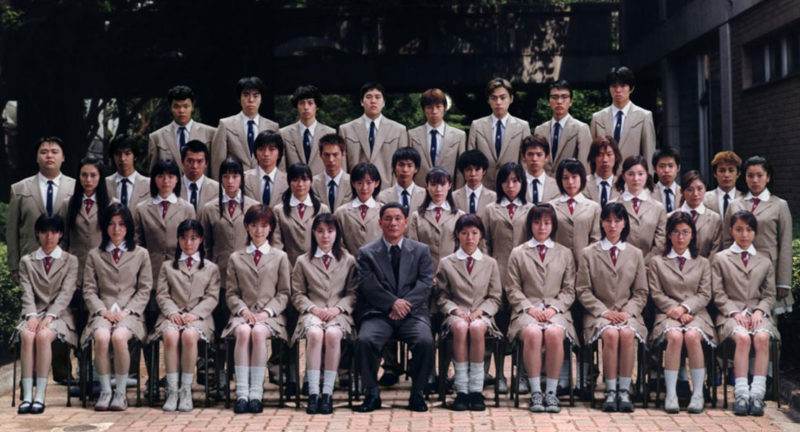 Just like our number 10 pick, western audiences may already know this film due to a Western book/movie series that is very similar to Battle Royale: The Hunger Games.
Forget the Hunger Games though, because Battle Royale is much better. Set in an alternative near future, the Japanese government has enacted the BR Act which starts the annual Battle Royale.
An event where a single class of unruly Japanese students are given basic supplies and a random weapon and are forced to fight to the death for survival.
Battle Royale focuses on students Shuya Nanahara and Noriko Nakagawa of Class 3-B.
Their teacher Kitano, has taken them to the Battle Royale island as they and the rest of Class 3-B are forced into the annual Battle Royale.
This film was very controversial upon release in 2000, but has since become a classic and one of the best modern films of Japan.
8. Departures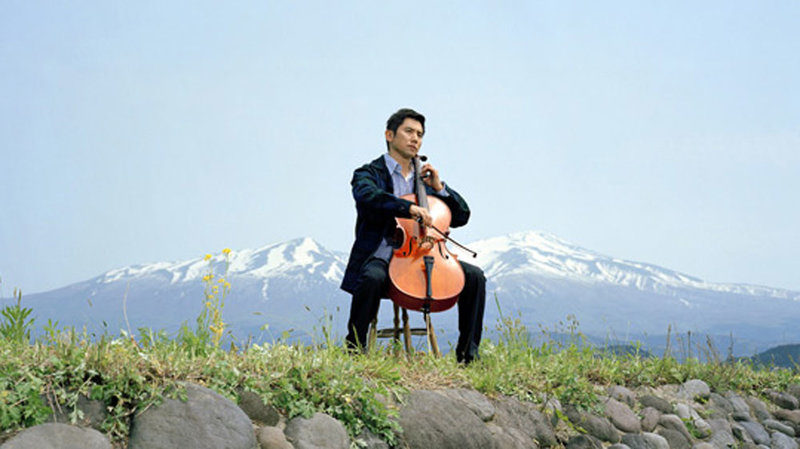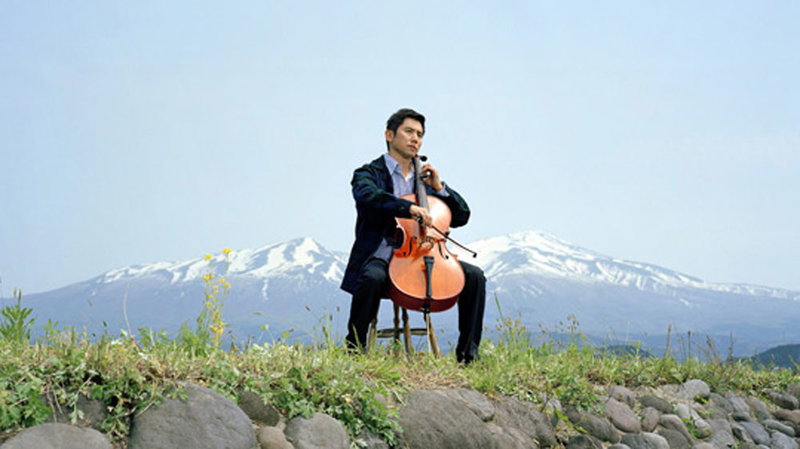 Released in 2008, Departures is a unique film that delves into a taboo subject in Japan: the handling of the dead. Honoring the dead is a very important aspect of Japanese culture.
Ironically, the people responsible for handling the dead are themselves prejudiced against due to being around the deceased.
The film tells the tale of Daigo Kobayashi, a failed cellist who is forced to move back home with his wife after a failed musical career. Desperate for work. Kobayashi unwittingly takes on a job as a mortician.
Hiding his work from his wife, Daigo soon begins to face the discrimination that comes with being a mortician, and along the way begins to appreciate his connections with the living a bit more.
Departures is a film that stands a bit on its' own on this list. The taboo subject matter probably won't hit as hard to a Western viewer as it would a Japanese one, but it invokes some thought-provoking questions about life and death, nonetheless.
7. The Twilight Samurai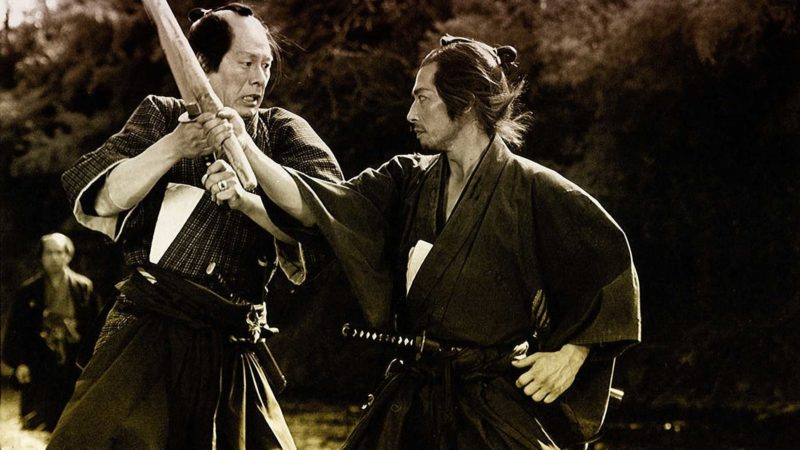 The Twilight Samurai tells the tale of Seibei Iguchi; a low-class samurai widow with 2 daughters and a mother suffering from dementia.
Behind his back, people call Seibei 'Twilight'. Ironically enough, this story takes place just before the Meiji Restoration, which marked the beginning of the end of the samurai.
Despite his low status and the passing of his wife, Seibei leads a relatively happy life with his two daughter and mothers. A conflict forces the lowly samurai to draw his blade once again which adds on to Seibei's worries for the future of his family, as well as his growing feelings for a childhood friend.
The Twilight Samurai is an interesting samurai movie to watch, because the starring man doesn't really seem like a samurai.
He just seems like a man who is a samurai because that's what was open to him at the time. It's a more sentimental take on a samurai's life and once that historical drama buffs will enjoy.
6. Woman in the Dunes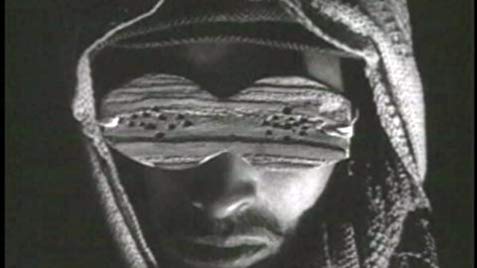 Anakin Skywalker and anyone else who hates sand because it's coarse and rough and gets everywhere, stay far away from this film.
Woman in the Dunes, is about…a woman in the dunes.
In all seriousness, a schoolteacher by the name of Niki Junpei travels to an area filled with sand dunes in order to collect insects that inhabit them. He spends the night at the house of a widowed woman who lives in a sand quarry.
The woman digs sand both as a job, and to prevent her house from being buried in sand.
Junpei soon finds himself in a seemingly inescapable and mundane life of digging sand alongside the widow and attempts to escape multiple times.
I think it is safe to say that Woman in the Dunes is unlike any other movie you have ever seen. At first glance, the plot is bizarre and seems designed to invoke a philosophical discussion about life and whether it is possible for people to escape their unfulfilling lives.
But that's just my interpretation. You'll have to watch it for yourself to draw your own conclusion.
5. Harakiri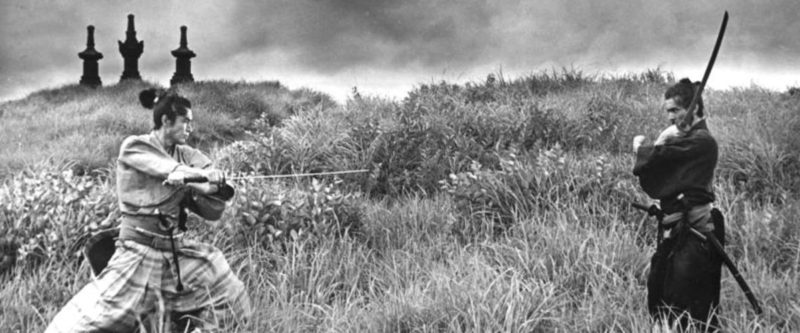 Next on the list of best Japanese films of all time is Harakiri (named after the act itself).
Set in 1630, with flashbacks to 1619, Harakiri tells the tale of a samurai named Tsugumo Hanshiro. Hanshiro is a samurai who wishes to commit hara-kiri (seppuku – known in English as suicide) in order to regain his honor.
Honor means everything to samurai, and many would have rather died an honorable death, than lead a life without a master to serve and honor to be had.
One Saito Kageyu attempts to dissuade Hanshiro from committing suicide by telling him the story of another ronin who wished to do the same thing.
Harakiri is one of the greatest films by Masaki Kobayashi, and one of the greatest films of the samurai genre.
If you'd like to understand the legend of the samurai and their ways, there is no better film to watch than Harakiri.
4. Ran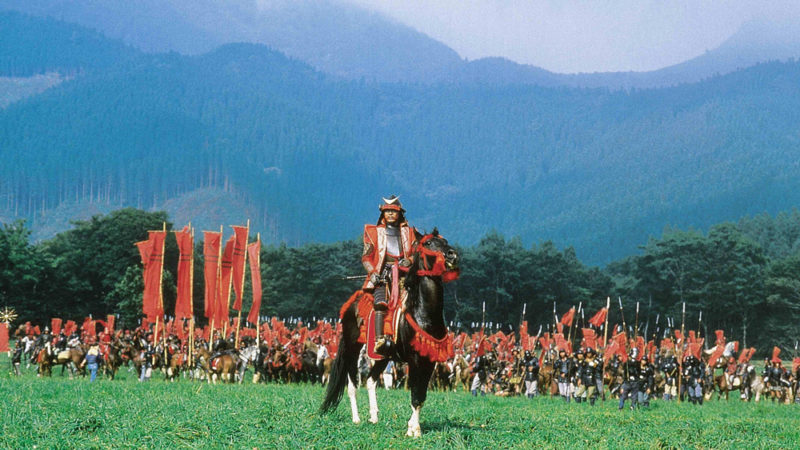 Inspired by Japanese legend and loosely based on William Shakespeare's King Lear, Ran is one of Akira Kurosawa's most timeless and influential films.
Ran's plot centers around the feudal warlord Hidetora Ichimonji. Ichimonji is an elderly man, and his reign is soon coming to an end.
He decides to pass down the duty of rule to his three sons and gives each of them a piece of his kingdom. Though wiser in his old age, in his youth he achieved and solidified his power in more foolish and brutal ways.
He attempts to guide his three sons into ruling the right way, but it doesn't go as planned. Ichimonji's past actions begin to catch up to him, and we the audience get to see the fallout of a man's choices throughout his life, and how they will affect his kingdom after he is gone.
Any Japanese film buff is required to watch the films in Akira Kurosawa's catalogue, and Ran is no exception.
3. Rashomon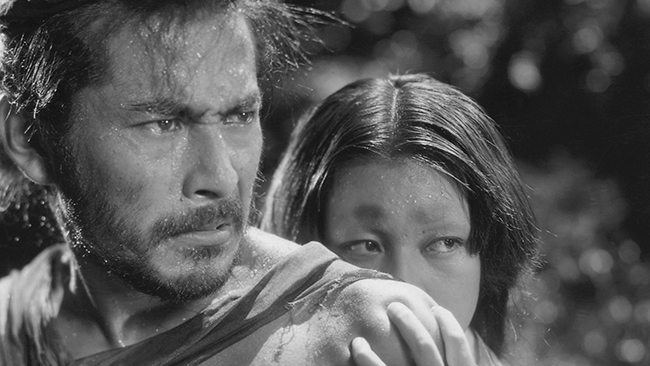 When you have an effect named after you, then you know you are influential.
The Rashomon Effect gets its name from the 1950 Akira Kurosawa classic Rashomon. Rashoman, tells the story of a samurai that is found murdered in the woods. Seems simple right?
Well, the plot gets complicated because the audience is told the story of this murdered samurai from several conflicting perspectives making it hard to know what is true or not.
We don't want to spoil any more than this in order to preserve the poignancy and thought-provoking questions the film poses to the viewers.
Rashomon is a good dive into the mindsets of people from an era of Japan that is long dead, and an excellent film about the concept of truth.
2. Tokyo Story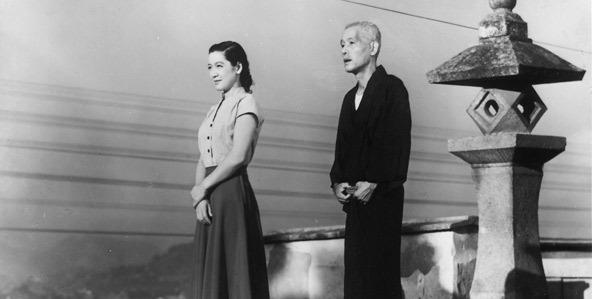 If you're looking for a break from Samurai films, then Tokyo Story will do you some good.
Tokyo Story is about an aging couple in post-World War 2 Japan, who travel to Tokyo to visit their now adult children. These children lead their own lives however, and they don't show much in the way of care or attention to their parents for numerous reasons.
All except for Noriko, their daughter-in-law who is now a widow after one of the couple's sons passed away. Despite being only an in-law, Noriko honors Shukichi and Tomi Hirayama as if they were her own parents.
The Hirayama seniors are faced with the challenge of both a rapidly changing world that is leaving them behind, and children too busy with their own lives to care. Even in the West, the pseudo abandonment of elders by the youth of the family is all too common, and Tokyo Story gives powerful insight into such an affair.
Considered to be the greatest film by Yasujiro Ozu, Tokyo Story might make you think twice about how you treat your elders.
1. Seven Samurai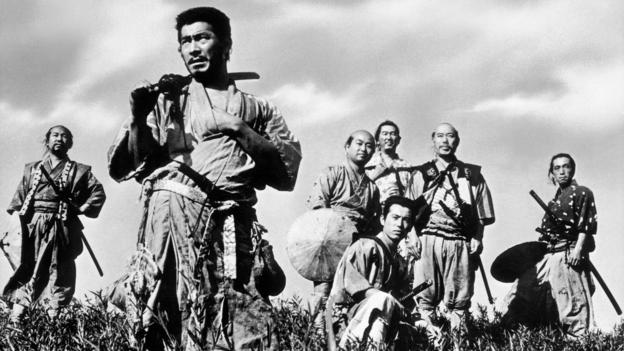 Set in the Sengoku era of 16th century Japan, Seven Samurai tells the tale of a group of villagers who hire seven ronin to protect them from bandits who are attempting to rob them of their harvests.
The village lacks money, so they hire hungry samurai with the intention on paying them with food.
Seven Samurai is quite possibly the most Japanese film ever. It is a timeless escape into 16th century Japan and its' influence has spread to cinema worldwide.
The Seven Samurai is famous for inspiring the film The Magnificent Seven, which is a Western-based version of the film.
Akira Kurosawa has more classics than I can count, but Seven Samurai is widely considered to be his, and one of film's greatest work to ever appear on a movie screen.
If you want to appreciate Japanese cinema, Seven Samurai will be the best stop on your journey.
In a nutshell
There has been some pretty amazing Japanese films throughout the years.
Hopefully this list of top Japanese films will give you an idea on where to start.
This article was composed by a freelance writer.
---
Related articles:
Top 12 Best Kitchen Nightmare Episodes To Binge On
Top 10 Best Korean Movies Of All Time
10 Best Romantic Comedy K-Dramas To Have On Your Watchlist
Top 9 Best Free Horror Games Out There
8 Best Japanese Whiskeys That Are Very Popular [Updated 2019]
Top 10 Best Japanese Dramas Of All Time
15 Weirdest Japanese Game Shows That Will Blow Your Mind