Ice cream is something that has a special place in the hearts of many people. People of all ages and social statuses have their own favorite ways to enjoy a scoop. Few joys in the world are as festive, sweet, and perfect for a hot summer than ice cream.
There are many ways that people like ice cream. Some prefer it straight with no toppings or additional treats while others prefer to dress-up their scoops with a variety of other ingredients. The world of ice cream flavors and toppings is vast and few have the time to really experience it all.
Here are a few common options from the ice cream itself to the toppings it goes well with.
The ice cream
All ice cream enthusiasts will have a go-to flavor of choice for any occasion. However, when talking about toppings, it's sometimes good to start on the basic vanilla. Some have even made their own kind of vanilla ice cream with recipe options for those without an ice cream maker.
The mild flavor works well with toppings when making a sundae. Chocolate, strawberry, and coffee are also popular choices. Those who love to make and have their own ice cream have the option of a bit of experimentation. Goat cheese, olive oil, or basil are good started points for an esoteric ice cream sundae.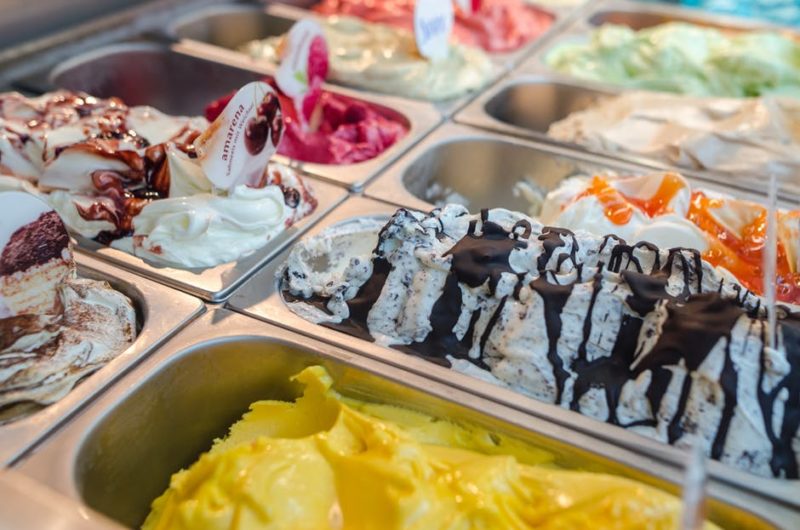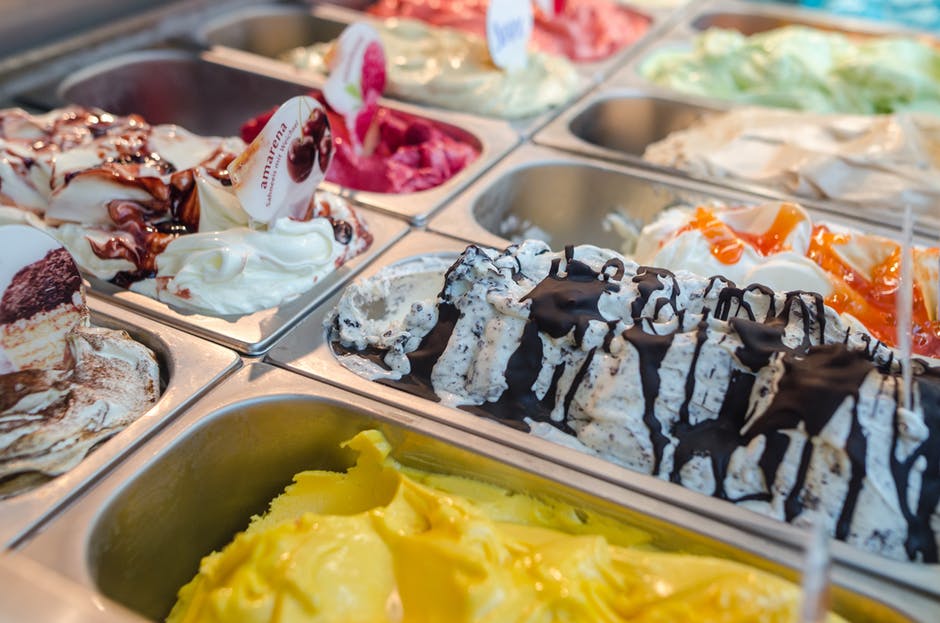 What separates a good sundae from a great sundae is the toppings and mix-ins. More than adding flavor, toppings also alter the texture of the soft and melty ice cream to be all sorts of different things. Fruit toppings are particularly excellent toppings because fruits add a lot of flavors and soft solid bits to change things up.
Some people prefer toppings that add a bit of crunchiness like honeycombs, cookie pieces, peanut brittle, cereal, chocolate, and the standard nuts. Savory toppings add a lot of flavor contrast in the ice cream. Smoked Maldon salt, crispy bacon, or candied ginger can be added to sweet ice cream to make both tastes much better.
Some prefer a small drizzle of a sauce topping. Others just can't get enough of it. An ice cream sundae works great with chocolate coconut sauce. Flavored whipped cream adds a lighter touch to the denser ice cream with flavors like vanilla, citrus, cinnamon, or even bourbon. Some salted caramel sauce can provide a nice twist of flavor from the ice cream's sweetness.
For those with a real sweet tooth, some cherry sauce works great aesthetically and in taste. For those who are willing to try something different, vanilla ice cream together with some balsamic vinegar or lemon curd provides an excellent tangy-acid balance.
When Friday can't come soon enough, some booze on ice cream can be very good. A little bourbon or Kahlua can be just what the week needs.
Here are the most popular ice cream toppings you should try today.
1. Hot fudge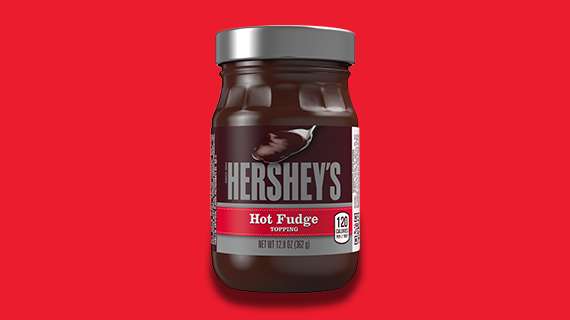 Hot fudge is the most common ice cream topping in most ice cream enthusiasts' minds, and for good reason. Hot fudge is already a great flavor by itself while being versatile enough to be used with any kind of ice cream.
The heat from the hot fudge works well on top of any ice cream serving. It's not as messy as other toppings because it doesn't run very quickly, meaning it can be layered stably on one half of an ice cream cup while another topping covers the other half.
2. Sprinkles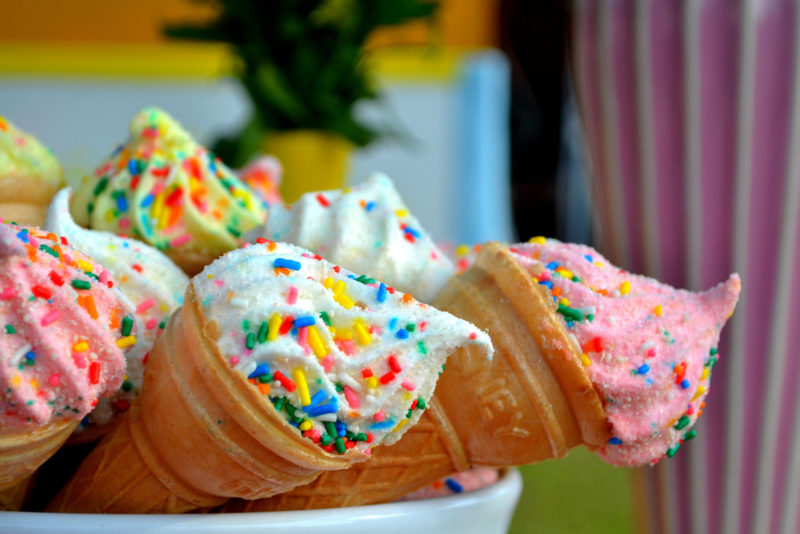 The bright and colorful sprinkles are a delicious and good-looking choice for an ice cream cone or sundae. A generous helping of rainbow or chocolate sprinkles brings a lot of color to an otherwise bland, monotone scoop of vanilla. This makes it an excellent addition for those who are looking for the next Instagram picture.
Sprinkles are more than just an aesthetic choice. The small sugary pellets help enhance the flavor and texture to change up the smoothness of an ice cream scoop. A small dash of sprinkles can add a big difference to the taste and feel of ice cream.
3. Caramel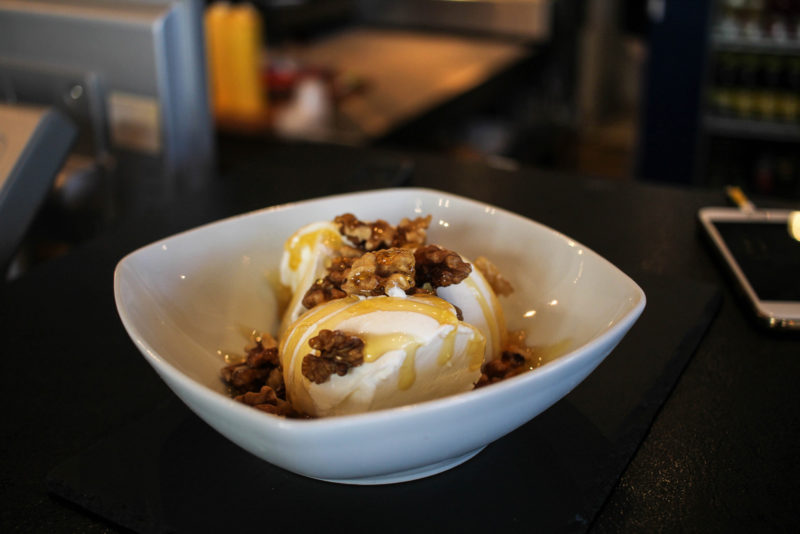 For those who can't have or don't like hot fudge, caramel is a good alternative choice. The buttery taste of caramel complements any ice cream flavor by being distinct, yet not overpowering. However, caramel does tend to run easily unlike hot fudge, so even eat it quickly.
The saltiness of caramel together with the sweetness of ice cream should make this no problem. Take too long and the caramel can start dripping on the fingers and that can be fairly hard to clean.
Practically any flavor is only improved by caramel. Vanilla, chocolate, coffee, maple, pumpkin, and more, caramel is creamy and thick, making it an excellent partner to any ice cream together with any other toppings of choice.
4. Peanut Butter Cups
For those who don't like hot fudge, there's caramel. For those who don't like Oreos, there are peanut butter cups. Peanut butter cups can also be enjoyed in ice cream in their original mini size or in crushed bits.
Crushed peanut butter cups can be added to just about any ice cream flavor and work remarkably well together with chocolate ice cream. Mini peanut butter cups have a unique texture that contrasts well with ice cream. French vanilla ice cream, peanut butter cups, and hot fudge are an excellent combination.
5. Oreos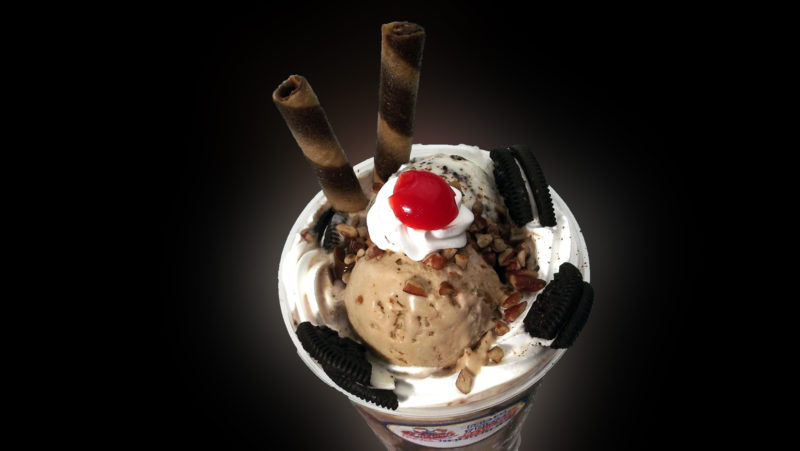 Cookies and Cream is already a fairly popular flavor, but the Oreos in that isn't a topping. The cookies in cookies and cream tend to be a bit soft and soggy which is okay for cookies and cream.
However, using Oreos as toppings for ice cream lends a bit of a biscuit crunchiness to ice cream. Oreos can be used as ice cream toppings either whole or crushed. Oreo bits add some texture diversity to ice cream while being not too overpowering with its vanilla flavor.
When used whole, an Oreo can be eaten together with the ice cream, swapping between smooth and crunchy. Oreos are also versatile in texture because leaving them mixed in ice cream can soften them up, allowing anyone to enjoy an Oreo at the right softness and texture in their ice cream.
6. Cookie dough and brownie bites
Cookie dough is one of the newcomers in the field of ice cream toppings and it is changing the minds of ice cream enthusiasts everywhere. Edible cookie dough has been rising in popularity in recent years because they are the right kind of sweet and smooth that ice cream can mix in. Having cookie dough together with ice cream is like having two snacks in one bowl.
Brownie bites on ice cream is like the lazy person's brownie a la mode. The brownie bits add some chewiness and chocolate taste to any ice cream while being able to blend in very well.
7. Hard chocolate coating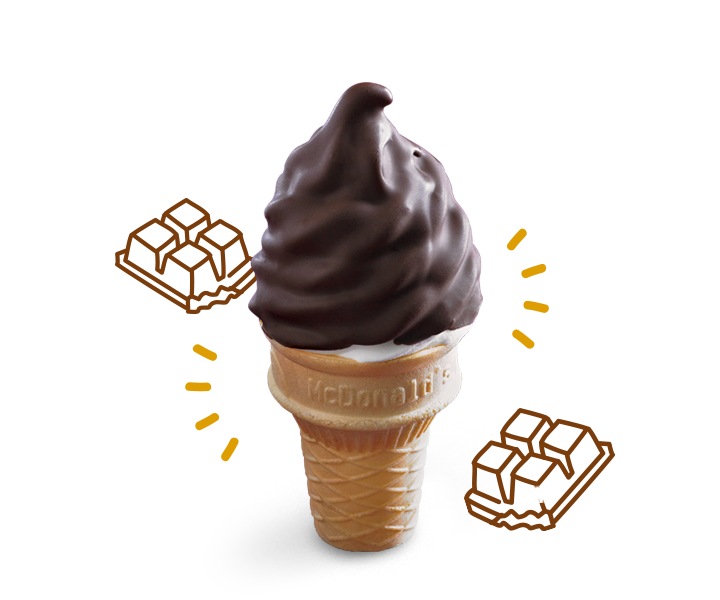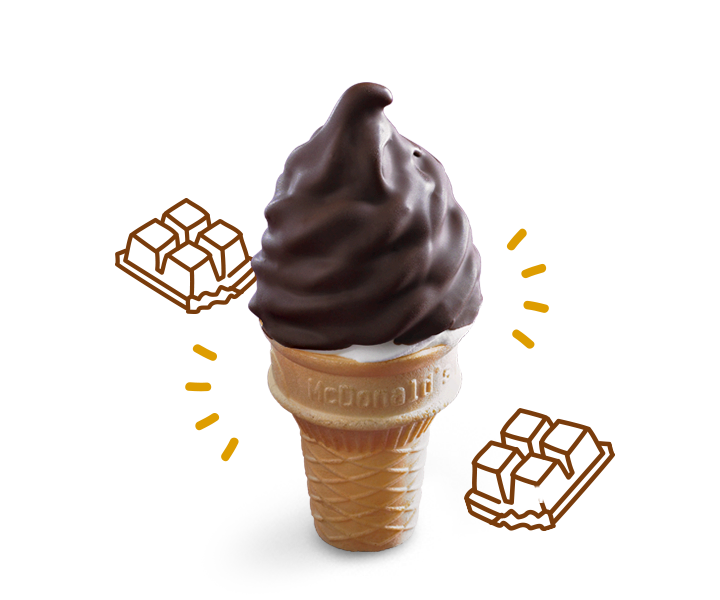 The hard chocolate coating for ice cream is a modern wonder of food science. It is liquid at room temperature and quickly turns into a solid shell when it comes into contact with ice cream which makes it a unique ice cream topping.
The flavor of the chocolate shell is great, but what is truly amazing about it is the feeling of cracking through the shell into the ice cream inside. There are very few things that are as satisfying as feeling a chocolate shell snap on the tongue.
8. Whipped cream
Whipped cream adds a fluffiness and lightness to an ice cream sundae, something that no other topping can do. Whipped cream is an excellent addition of mild flavors to ice cream, but its best use is as an additional area to stack more toppings in.
More toppings mean more flavors, which is a pretty good idea most of the time.
9. Melted marshmallows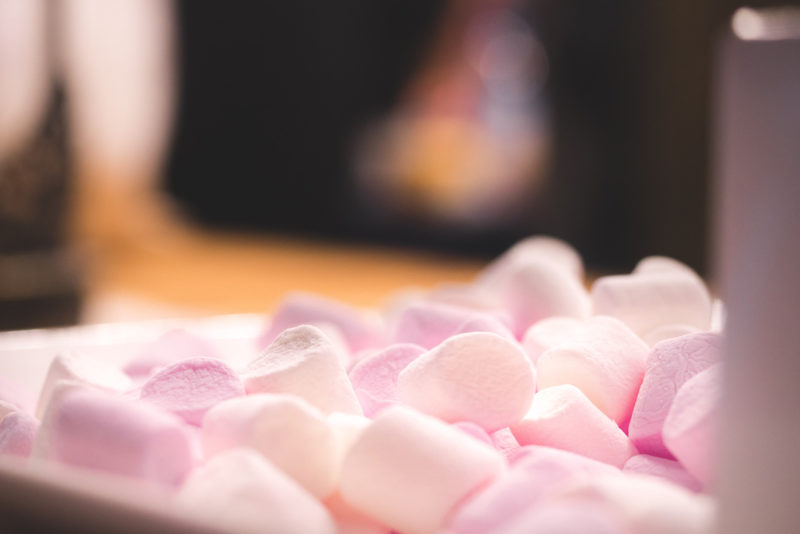 The idea of adding melted marshmallows to ice cream may seem a bit strange, but the combination can pay off surprisingly well. The combination tastes like a cold s'more. Just add in some hot fudge together with melted marshmallows and ice cream and it ends up being a smore sundae.
10. Cereals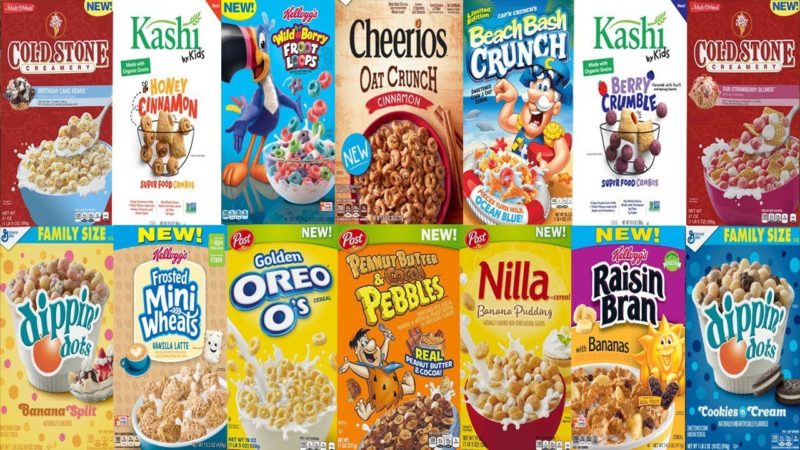 Cereals are more than just a breakfast food and the fact that Ben and Jerry's has a cereal ice cream line proves it. Cereal comes in all sorts of shapes, colors, and textures, which makes them an excellent aesthetic choice for ice creams of all sorts.
Fruity Pebbles or Froot Loops, in particular, add a colorful splash on ice cream. Granola also works well with ice cream. Vanilla ice cream, frozen yogurt, and a topping of granola make for an excellent snack.
11. Nuts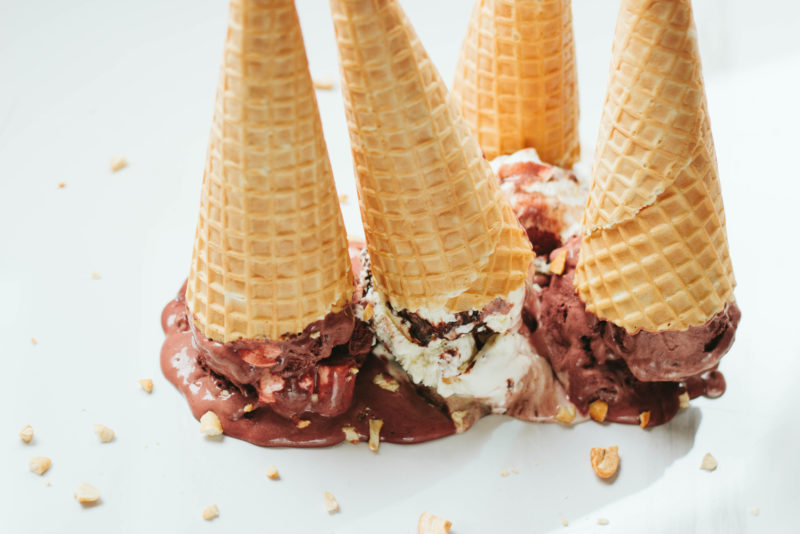 Nuts provide a solid texture to ice cream that does not soften very quickly. This makes it an excellent addition to an ice cream that is meant to be consumed over a long time. Nuts come in a wide variety of sizes and tastes which can drastically change the way an ice cream feels.
12. Fruits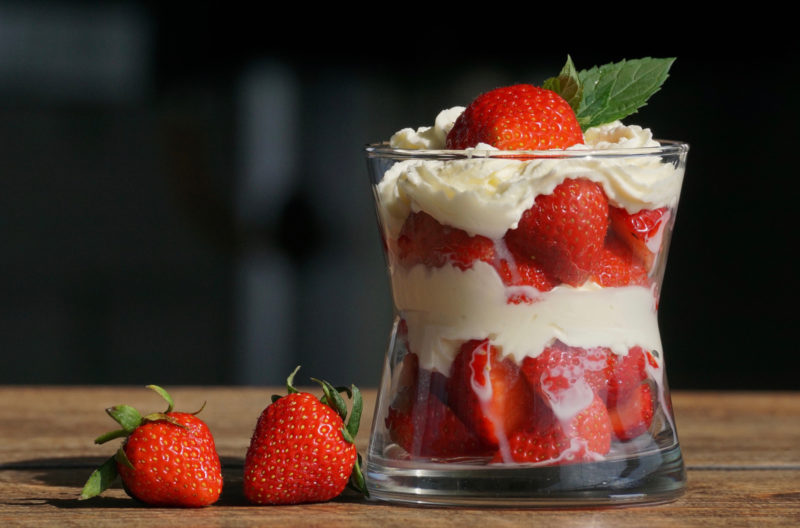 Fruits add a distinct taste and texture to any ice cream. They are also very healthy. Raspberries and blueberries are rich in antioxidants while being absolutely delicious. Strawberries and pineapples are excellent sources of vitamin C. They are also very juicy fruits.
These juices can mix with the ice cream to create a tasty mix of sweet and exotic.
13. Mochi rice cakes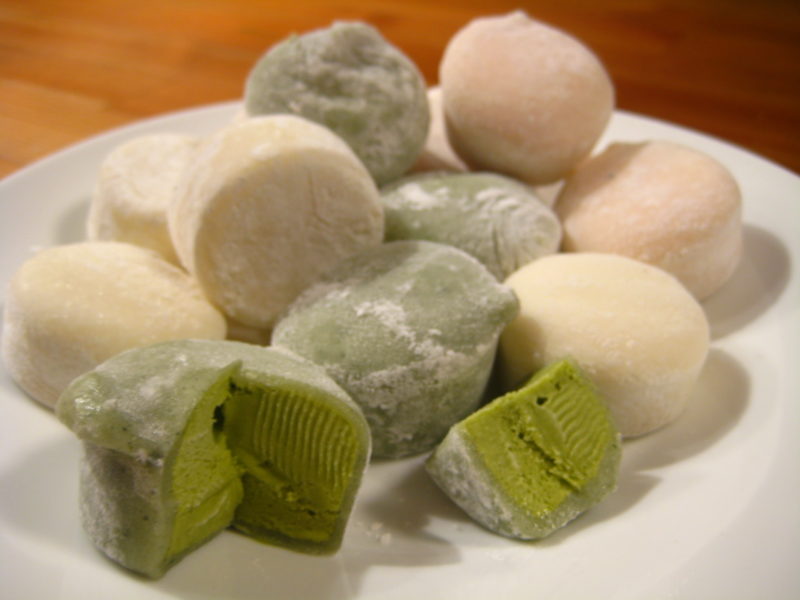 Mochi rice cakes are soft and chewy without being soggy, which makes them excellent distinct toppings for cold desserts. They are commonly used as toppings for frozen yogurt, but they can also be used for ice cream. Mochi rice cakes can come in original, rainbow, or black sesame to add a gourmet Asian twist.
In a nutshell
A lot of things taste great on ice cream. The best toppings do more than just taste great, they provide something that makes ice cream different.
Whether it's a contrast of textures or aesthetics, toppings add a lot of value to ice cream.
For those who are still can't decide on a topping, getting all of them is always a choice.
This article reflects the opinion of the freelance writer.
---
Related articles:
8 Best Japanese Whiskeys That Are Very Popular
Seafood Buffet At Spice Market Cafe (Shangri-La Penang)
Hutong One Peking (Hong Kong) – Amazing Night View And Food
Top 10 Best K-Pop Girl Groups Of All Time
The 8 Best Villains In The Marvel Universe