Mobile Legends: Adventure is the latest game released by the people behind Mobile Legends: Bang Bang.
The lore and the characters should be the same, and Adventure is being updated with more heroes as time comes.
There are plenty of good heroes to choose from. Which one is the best for your formation?
Here are some of the best heroes in Mobile Legends: Adventure.
Note that having all the best heroes in one team may not be the best option as well. You have to think of the type bonus, formation and so on.
Best tanks in Mobile Legends Adventure
At the front of your team, you'll normally put some tank heroes to absorb most of the damage.
Here are a few options you can consider:
1. Gatotkaca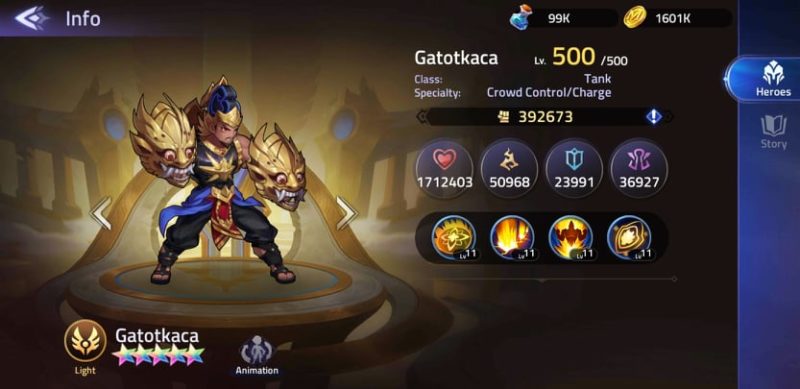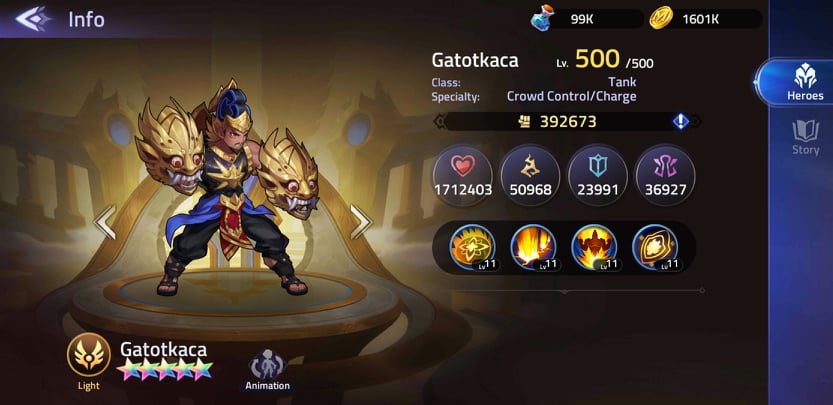 Many have ranked Gatotkaca as a top-tier hero and rightly so. He's one of the best tanks in the game but is still capable of dealing great damage.
Its ultimate allows Gatotkaca to jump towards the enemies dealing damage multiple times his magic power (which is pretty high).
This hero also has one of the highest HP in the game, making it suitable as a tank to absorb lots of damage, while doing crowd control.
2. Lolita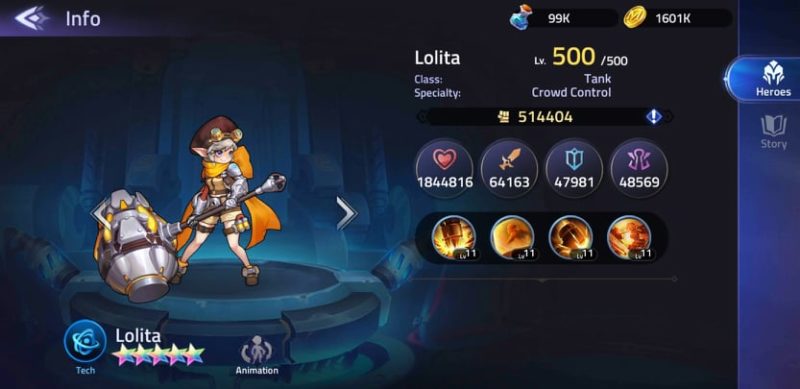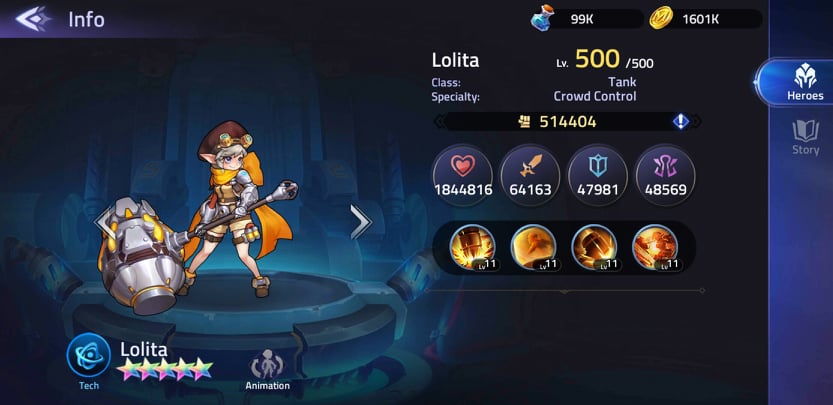 Lolita may not be ranked as an S-tier hero by some, but she's capable enough to stand her ground.
This petite hammer-wielding hero has one of the highest HP in the game, with overall stats that are pretty impressive.
Her ultimate Noumenon Blast grants her a shield equivalent of a percentage of her base attack, and releases that damage once the shield is down.
The enemies will get stunned as well, giving some time to put in more DPS. Even as a tank whose skills are mainly used to control crowds, she does fairly okay with her damage.
Best DPS hero
DPS stands for damage per second, and there are a couple of heroes that deal a great amount of damage, and it's hard to choose a few.
Here are some of the strongest heroes in Mobile Legends Adventure in terms of damage alone:
1. Lancelot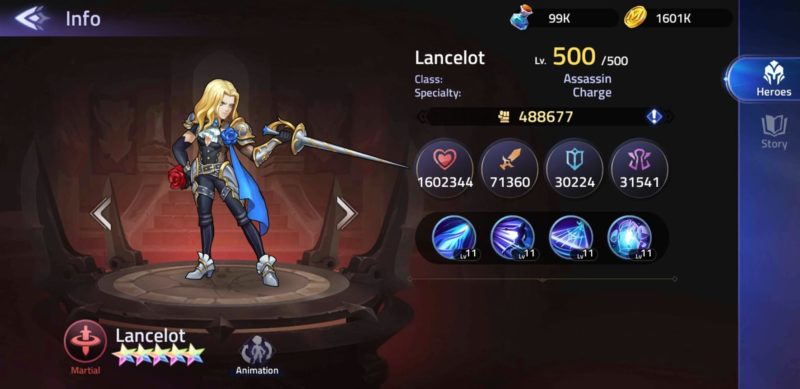 The first on the list is Lancelot, the hero that's well known for doing amazing individual damage to opponents.
With his ultimate skill Phantom Execution, Lancelot is capable of dealing multiple times of his physical damage to the opponent. Moreover, he's invulnerable while using the ultimate.
This hero also has one of the higher physical damage base stats, making the ultimate more deadly. Like Saber, Lancelot is capable of going to the back or mid-row to defeat the opponents behind.
It's especially useful if the enemy's healer is behind.
2. Alice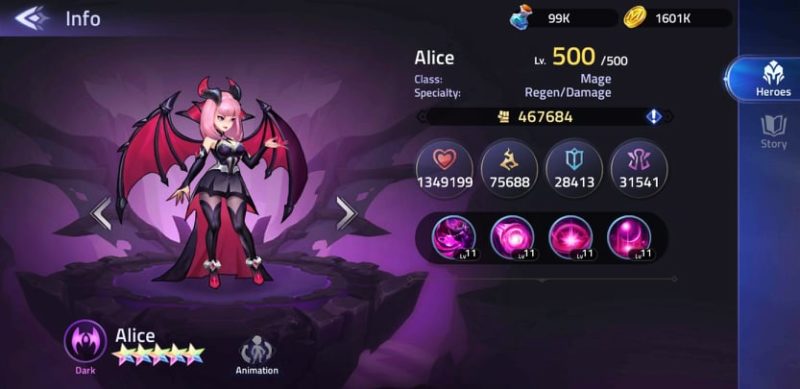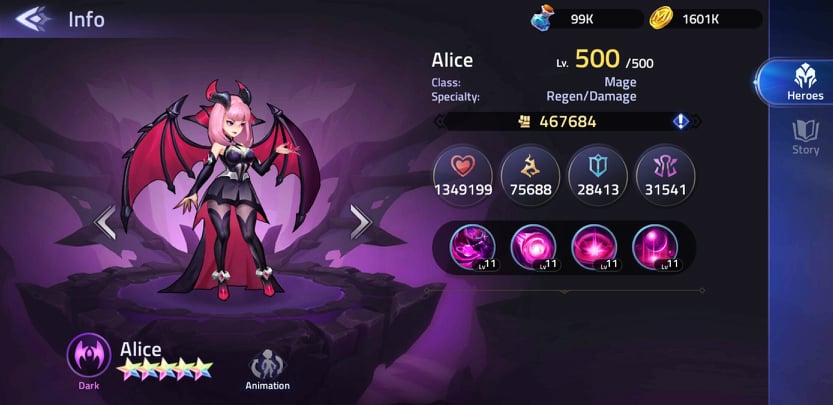 Alice is the magic equivalent of Lancelot when it comes to dealing damage. With an even higher physical attack, Alice is a force to be reckoned with.
Her ultimate is pretty deadly to opponents, as Alice is capable of dealing magic damage to heroes standing within her blood circle, while healing herself at the same time.
Her passive is quite wicked as well, acquiring blood energy whenever she attacks an enemy. That blood energy is eventually used to recover her health.
3. Chang'e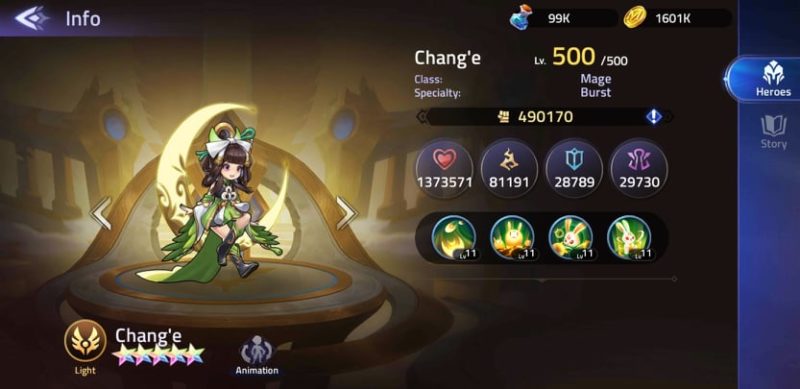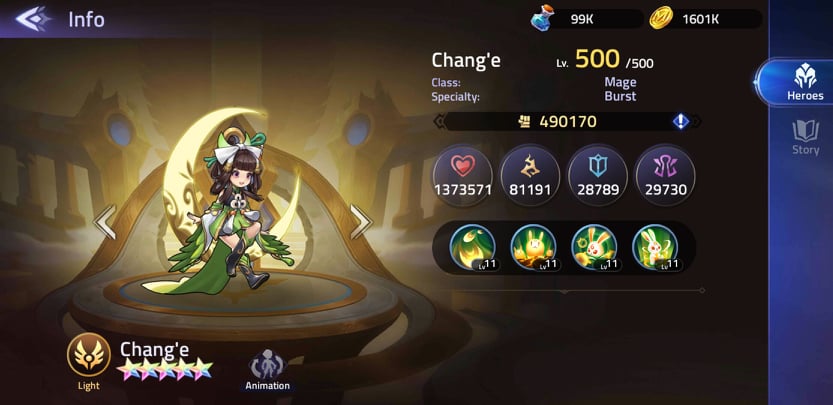 It's hard to decide between Clint and Chang'e but Chang'e takes the spot this time. She easily has the most base magic damage among all the heroes (more than Angela and Valir).
To top it off, her ultimate Meteor Shower deals magic damage multiple times of her base damage towards enemies.
If she has a shield on her, the duration of the ultimate is prolonged and the magic damage increases even further.
Most of her attacks pretty much revolve on her energy shield. She's one of the best DPS heroes around.
Best support hero
The last category would be the support heroes. These support heroes are normally involved with healing or granting more defensive bonuses.
Here are some of the best support / healing heroes:
1. Estes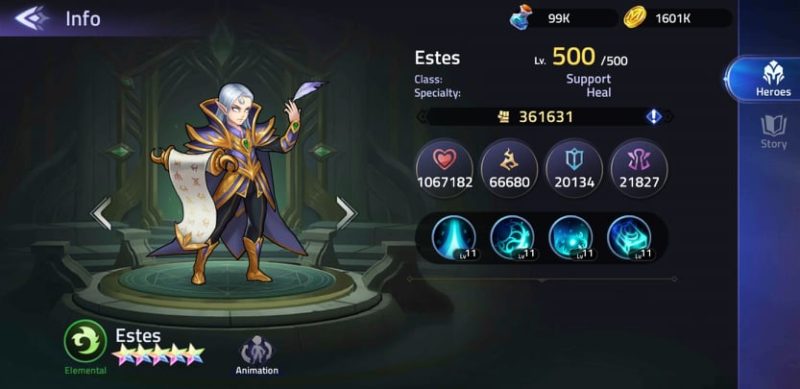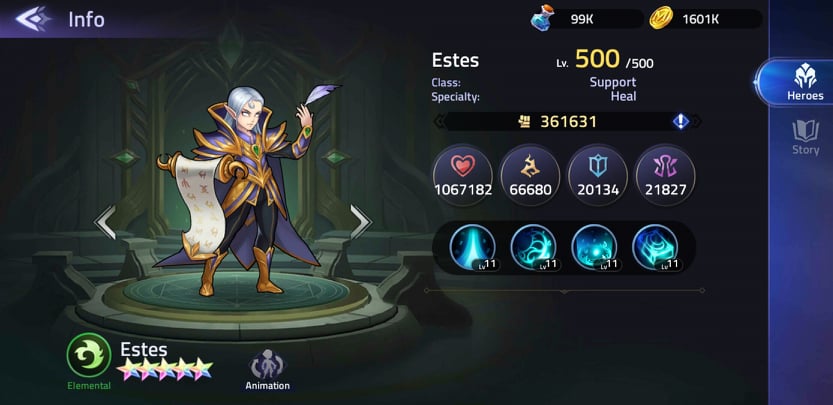 Top of the list is clearly Estes. He is known for being the best healer in the game, and for good reason.
His ultimate Blessing of Moon Goddess is insanely useful, as it heals most of the team members and also heals himself at the same time.
While Estes is really weak by himself, he is invaluable if you keep him alive while you field your top tanks and DPS heroes.
Estes not only heals the heroes, but also increases their critical rate when linked during battle.
2. Angela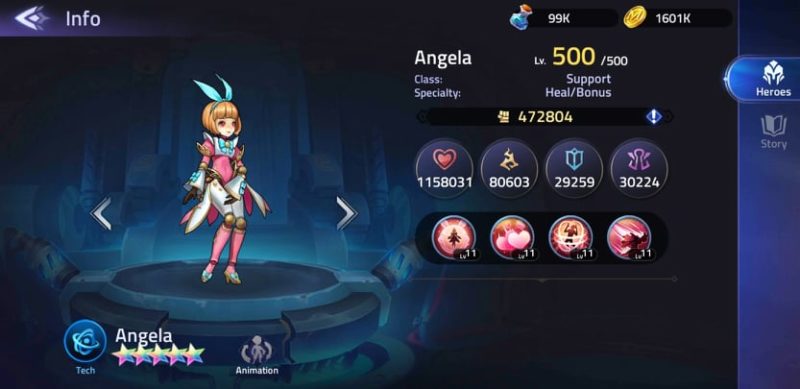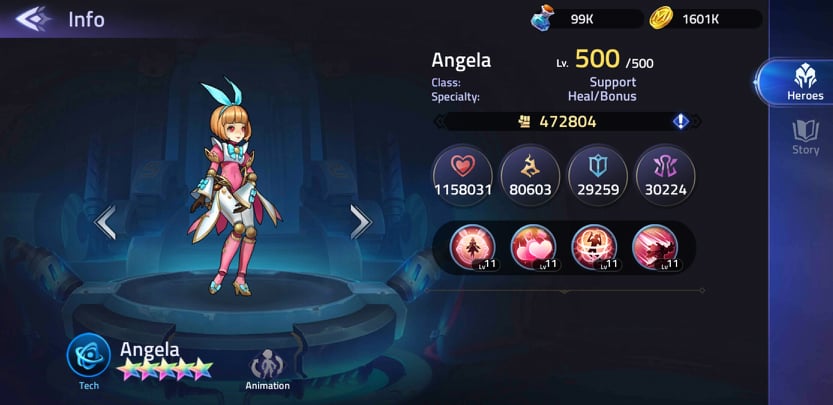 Another support hero that's pretty useful is Angela. This bunny-looking android hero is good when you pair her with a powerful magic-based hero.
Her ultimate allows her to attach to the ally with the top magic power for seconds, while being invulnerable.
She'll also gain higher magic power and a shield equivalent to multiple times of the ally's magic power during the process. This makes her quite hard to kill after using the ultimate.
Angela is also capable of unleashing heart power, dealing considerable damage and healing the HP of allies at the same time.
She's more of a DPS-healing mix, if compared with Estes who's mostly only healing.
In a nutshell
There are plenty of great heroes to choose from in Mobile Legends: Adventure. Despite being great, having them all in one team may not be suitable at times.
You have to look at the chemistry between heroes before you are able to field the best team.
Think of the type-countering, resonance and formation as well.
---
Related articles:
Mobile Legends: Adventure – How To Farm Squad Experience Fast
Mobile Legends Adventure: How To Get More Diamonds
Top 10 Best Game Anime To Watch – 10 Cool Choices
How Does Hero Fusion Work? – Mobile Legends: Adventure