These days, video games are getting so much better, in graphics, gameplay and story. To be able to play those modern games, we tend to keep an eye more on our hardware.
It's not very bad, but if we neglect our health because of it, then that's when the problem would arise. Sitting for an extended period would deal a lot of stress on your body, especially the butt area. So, it is important to have a good gaming chair for you to enjoy extended periods of gaming.
Gaming chairs are designed to give comfort to gamers while extending their capabilities to play longer. The question is, what are the best gaming chairs these days?
Well, here's a list of the top 10 gaming chairs to check out today.
Read also: 7 Best Gaming Laptops Under $800 You Can Buy Today
1. Vertagear Racing Series SL4000
While the famous racing car drivers enjoy the luxury of driving a car with exceptional seats, a gamer also deserves to have that same kind of comfortability and elegance. This one of a kind gaming chair is designed to look like as if you are going to drive a Ferrari, but at the same time will make you maintain that ergonomic posture which is important for your body.
Vertagear has always been keen with their seats' adjustability, and their Racing Series SL4000 must be one of the best in terms of adjustability.
The backseats and armrests are also adjustable based on your most comfortable position, but it would still maintain your perfect sitting posture no matter what kind of adjustments you make.
All you need to do is to feel comfortable and elegant, while the chair itself would make sure that your back is still protected no matter how long you will play each day.

2. X Rocker Pro Series Pedestal 2.1
Many of the best gaming chairs focus on the seater's comfort and the design of the chair. Usually, people tend to choose which one looks good enough based on their preferences, while also taking into consideration the health benefits that the chair provides.
However, the X Rocker Pro Series Pedestal 2.1 is a bit different. While the makers behind this gaming chair are also advocates of healthy lifestyle and magnificent designs, this gaming chair, however, is also packed with different console optimizations that a gamer would want to consider.
There's more! Though it may look a bit big, this chair is actually very light, and it is very comfortable to use no matter what your height and weight are. This chair is a bit cheaper as well compared to other gaming chairs, and is very easy to find if you want to purchase one.

3. Nitro Concepts C80 Pure Series

Comfortable, durable, multiple designs, and affordable; these are the simple reasons why this gaming chair has made it to this list of top gaming chairs of 2018 and beyond. So, if you are a gamer who doesn't like expensive gears but still want it to be that of a high quality, then the best gaming chair for you is the Nitro Concepts C80 Series.
This chair would still provide you with the best comfort that you deserve, which is very important in every gaming chair, and it will still give you that great look because it also has great designs.
Although there are other gaming chairs with better features yet higher prices, a lot of gamers still prefer this one because of the materials that this chair is made of.
This chair is made up of high-quality materials, which makes it highly durable, and it can last much longer than other expensive chairs. So, if you are this practical person who wants to spend little on something that could last a lifetime, then this chair is probably the perfect one for you.

4. Herman Miller Aeron
This gaming chair is specifically built for comfort and posture. Well actually, this chair is more like a universal one. While it is more like an office chair, this chair is also very good for gaming. Not having those racing chair looks may be a bit disappointing, but this chair is more focused on comfortability.
It features a kinemat tilt mechanism, which lets you move a lot while seated on this chair. So, if you are this somebody who owns a multiple setup and uses it all at once, this chair is probably the best one for you. This chair is also designed to correct bad sitting postures, especially those that hurt the back. This is recommended for those hardcore gamers who always suffer from backaches due to a bad sitting position while playing.
Apart from the kinemat tilt mechanism feature, this gaming/office chair also features a PostureFit Support Kit and a Lumbar Pad. You can purchase these two in addition to the chair itself, and these two add-on features are designed to make your seat more comfortable and prevent irritations on your spinal nerves while sitting.
So, if you are this type of gamer who continuously suffers from backpain due to prolonged gaming, then this chair is the most recommended for you.

5. Noblechairs: Epic
Noblechairs: Epic is the best for those gamers who are looking for a premium design. It is also made up of the best materials aside from its exceptional design. It is covered mostly with thick leather that would look so elegant, even during at night.
Though Noblechairs are known for their designs, they still never neglect the comfortability factor of the chairs. It also features a neck and lumbar pillow as an add-on for more comfort while sitting. Aside from having a great design, this chair is also a master of adaptability.
This chair lets you maneuver or adjust it in almost any way that you like. The chair also has an advanced rocking mechanism, so you could sit and relax on this chair for up to an angle of 11 degrees. In addition, real leather tends to absorb heat better than other materials, so the seat tends to be cooler than other chairs and it doesn't get hot even if you sit on it for long periods of time.
Despite the high-quality materials being used to build this gaming chair, the price of this chair is within the average range. You will not see a gaming chair with this price that has the same quality of materials being used, not to mention the comfortability it offers that even the non-nobles like us deserve.

6. Amazon Basics Mid-Back Office Chair
One of the most saleable chair in the market nowadays is the AmazonBasics Mid-Back Office Chair. Originally an office chair, this mid-range chair is a top-notch in terms of ergonomics. It looks very simple yet elegant.
It may not have that much functionality unlike other gaming chairs, especially the racing types, but the comfort that you will get sitting on this chair can make you play for extended hours without straining your body parts.
On top of that, the armrest is leveled so your hands can rest on it and minimize the risk of carpal tunnel syndrome. You can also elevate the chair itself so you can level it with your table. Surely, this chair is the best if you are into simplicity, yet want to feel comfortable 24/7.

7. Modway EEI-825-BLK
Another mid-range office chair that can also be used as a gaming chair is the Modway EEI-825-BLK. At first, this chair may seem to look not that much, but once you sit on it for long hours, then you will realize how great this chair is in terms of ergonomics. This chair is mostly used in offices, classrooms, or presentation halls because it tends to be cheap, but at the same time comforting to use.
Not to mention its ventilated backrest feature that would keep you cool no matter how long you use the chair. Sweat can lead to skin damage, so having a well-ventilated chair would keep you from those sweats and other moisture.
Another good feature about this chair is that its seat is made up of high quality fabric. This ensures that, not just your back, but also your butt will have the best comfort while using this chair for extended periods of time.

8. Arozzi Torretta Series Racing Chair
Another gaming chair that must not be ignored is the Arozzi Torretta Series Racing Chair. This racing-style chair is one of the finest looking, but you will be shocked that its price is nothing compared to those very expensive ones. Though the quality is slightly lower than those very expensive racing chairs, the price of this chair made thousands of gamers choose this.
If I were to be asked, I would say that what made this less good than other racing chairs is maybe its lack of functionalities compared to other racing chairs. It does not go fully reclined, and the construction tends to be less solid than its high-end competitors.
But as said earlier, there's nothing to worry, because aside from these few disadvantages, and considering its price, the style makes up for it.

9. Secretlab Titan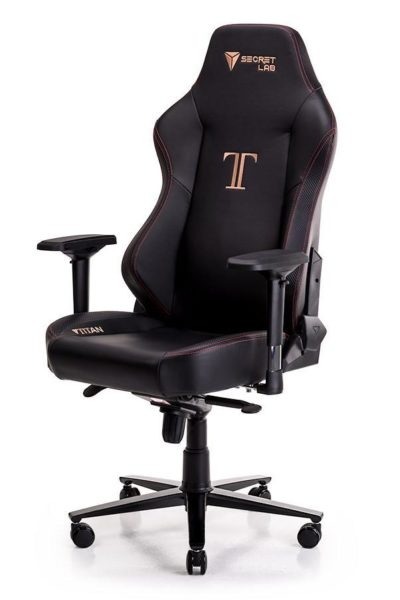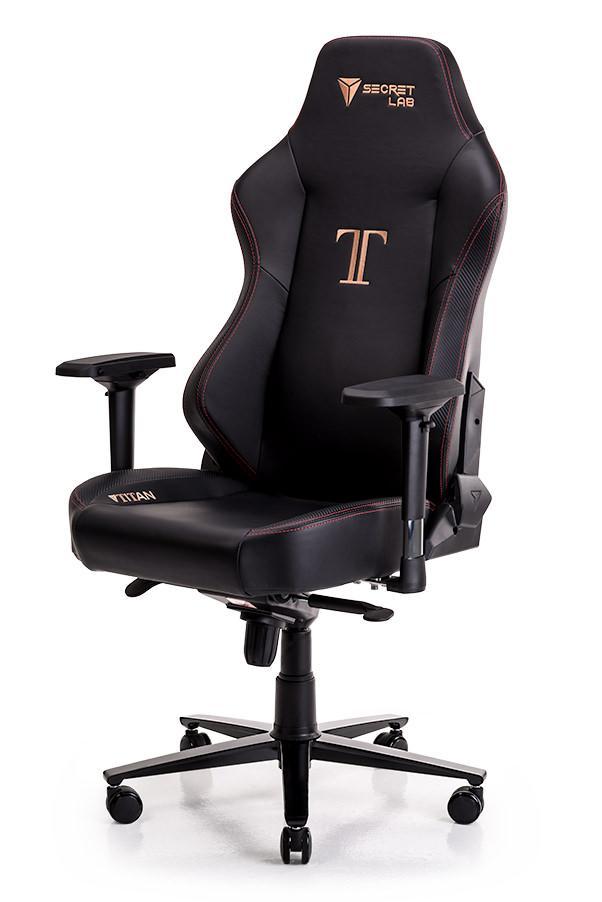 From the name itself as you might already guessed, this gaming chair is specifically designed for big people. This chair can support an amazing 286 pounds and whose height can range from 175 – 200cm. It offers a premium level of gaming experience and it also has great build quality.
On top of these features, this chair also feature an elegant 4D armrests that would ensure comfortability while using this chair. The chair itself looks very cool as well and is somewhat very big compared to other chairs.
The only downside we could see on Secretlab Titan is probably its price. It tends to be pricey, though it is very worth it for its price. There is nothing to worry though, you will get the chair directly from the manufacturer only so you could avoid extra-pricing from retail stores and other merchants.
10. OpenWheeler AKRacing Chair
We can't complete this list without an AKRacing brand, and we always save the best for last. AKRacing has been one of the pioneering company in terms of racing chairs, and the OpenWheeler is definitely one of the best that they ever innovated.
It boasts a weight limit of 330lbs which can comfortably support, not just our big boys, but also our mid-sized fellows. This is also a gaming chair with many special features. It features an industrial-quality class-4 gas lift, which is the reason behind its great weight limit. It also features a seat cushioning which is filled with the highest density foam cores ever made that would enable the chair to resist deformation, even after years of use.
And even though the foam tends to be dense, it is still very comfortable and soft to sit on, how is that even possible? Only the company knows!
Another thing that you should be looking at on this chair is its tilt/rocking mechanism. It enables the user to tilt or sway effortlessly on this chair with great ease and comfort. You should not be surprised if you fall asleep on this chair – it is that much comforting.

Best Gaming Chair For You?
We have listed the best chairs in terms of its design, style, and type. With this, we can say that the chairs on this list is the best of its kind.
There are people with different tastes and preferences, so you can simply just choose which among these gaming chair types will suit your needs.
Just a piece of advice, the best gaming chair is not always about the price, but it would still depend on the user's preferences. What works for you, may not work for others so always choose wisely.
As for our own review, we chose the OpenWheeler AKRacing Chair as the number 1 on this list because it tends to be a complete set in so many aspects, though it also tends to be a bit pricey.
Nevertheless, the choice is always yours, and then again, what's on this list are all the best in today's market.
This article was written by a freelancer.
---
Related articles:
Best Bladeless Fans: Top Ten Picks
Best Gaming Mouse Pads – Top Ten Picks
Top 5 Best External Graphics Cards
Best Gaming Earbuds For Casual And Pro Gamers
Best Gaming Microphone For Streamers And Casuals