Halo 5 offers a modern FPS gaming experience. Although it's been a much more advanced version of the Halo series, it still has the overall "halo feels" on it.
But it's unquestionably true that once you finish all the quests and missions, you'll get tired and bored of playing it again.
That's why we're giving you the list of 13 games like Halo 5.
1. Star Wars: Battlefront 2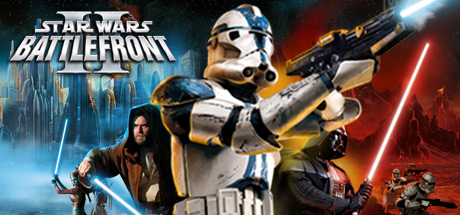 Based on the famous Star Wars movie series, Star Wars: Battlefront 2 offers a classic Star Wars experience. It can be played in a multiplayer mode where you can enjoy the three eras available in the game which are prequel, classic and new trilogy.
If you hate playing with other people, you can still enjoy the game using a single player mode. You will have your own character hero that you will be upgrading from time to time.
You need to upgrade your weapon and equipment. Additionally, you can customize your player and prepare it to fight against the iconic Star Wars character such as Darth Maul and Han Solo.
2. Wolfenstein: Youngblood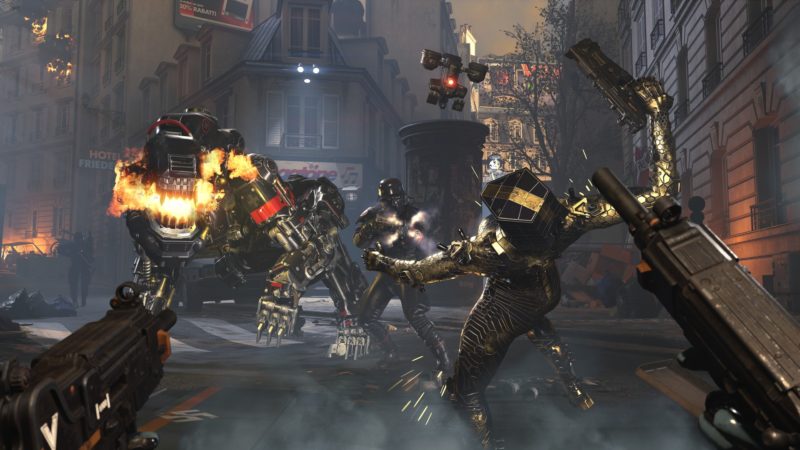 Wolfenstein: Youngblood served as both the prequel and the sequel of games Wolfenstein 3 and Wolfenstein II: New Colossus. The information about the game is quite limited for now.
Based on the information we gathered, Wolfenstein: Youngblood takes place 19 years after the New Colossus. The game is about the fight of B. J's twin daughter Jess and Soph against the Nazi's.
Moreover, it's an FPS game which also uses split-screen technology on co-op mode.
3. Cyberpunk 2077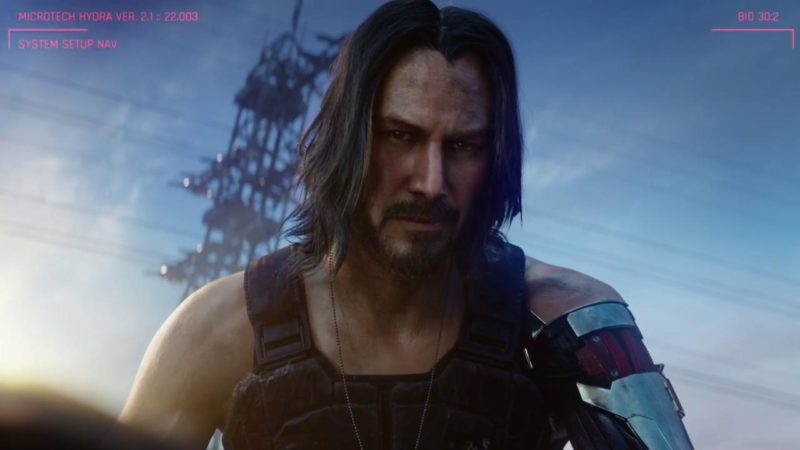 Cyberpunk 2077 is a role-playing video game. The players in this game will be playing the role of V who is a hired gun killer in the Night City. Night City is considered to be the most dangerous and violent area in the future.
You will be the one to control V's personality. Even V's story is changeable based on your own choice.
The outcome of the game will be based on your in-game decisions for the character. You will be facing different quests and missions which include interactive dialogue that will also depend on your own choice.
Cyberpunk 2077 is not out at the time of writing but it's already the most hyped game. Keanu Reeves also plays a big part in the game.
4. Metro Exodus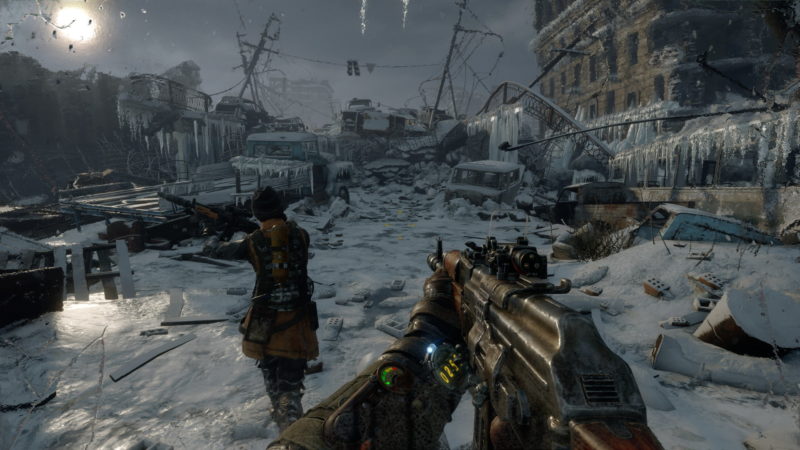 Metro Exodus is a game placed in the future. It shows the possible outcome of our planet Earth where it suffered a nuclear war and only a few thousands of citizens made it alive. Even though they survived the nuclear war, they are still fighting for their existence because of dangers such as poisonous chemicals, mutated beasts, and other paranormal horrors.
Not to mention they are only living in the underground tunnels of the metro facing a possible civil war.
You will be playing the character of Artyom where you must lead the group of Spartan Rangers and explore the Russian wilderness and search for a new home. You will be searching for a place where the air is still breathable without using any filters and soil is still fertile.
Be sure to stay alive and survive any obstacle then you will be facing on the way.
5. Titanfall 2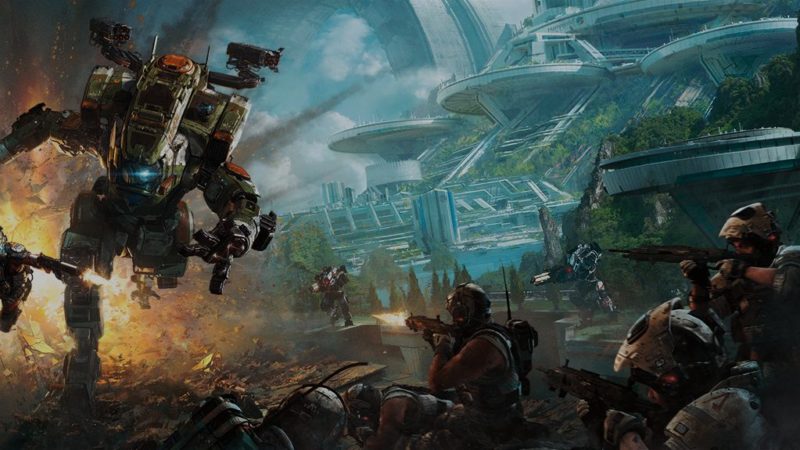 Titanfall 2 is a first-person shooting game that has a sci-fi aesthetic. If you're a big fan of Halo, this will be a great alternative for you.
The thing that makes this game unique is the Titans. You will be moving and fighting like a Titan.
Unlike the previous version, Titanfall 2 offers a new gaming experience by adding a single player mode to its gameplay.
In the single player mode, you will be facing a mission-based story which is similar to Halo, while the multiplayer mode allows players to team up with other players and successfully win in the available game modes such as Capture the Flag, Free for All, Last Titan Standing and Attrition.
6. Prey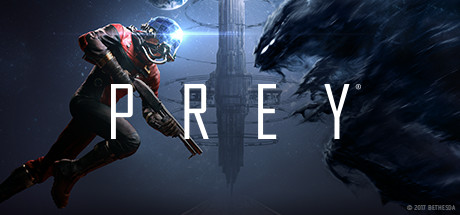 Prey is another first-person shooting game which will take your gaming experience into the Talos I space station. You will be exploring the space station which is orbiting around the moon.
You are also part of the experiment which will alter humanity forever. One thing that makes this task difficult is the invasion of the aliens in your area.
The future of the Talos I station lies solely on your own hands. You will be exploring the station using your own character which will have unique abilities and weapons. As you explore the station, you will discover some dark secrets wherein you will also discover the story about your own past.
7. Shadow Warrior 2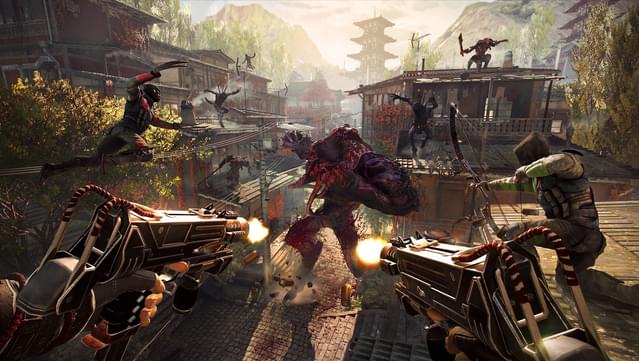 Shadow Warrior 2 follows the story of corporate genius Lo Wang. You will be wielding Lo Wang's skill with different weapons and also with magic. You will be battling against other online players in a co-op mode or you can play a single player mission and fight everyone with your own techniques.
There are available weapons and equipment that you can collect through achievements or purchases.
8. Space Hulk: Deathwing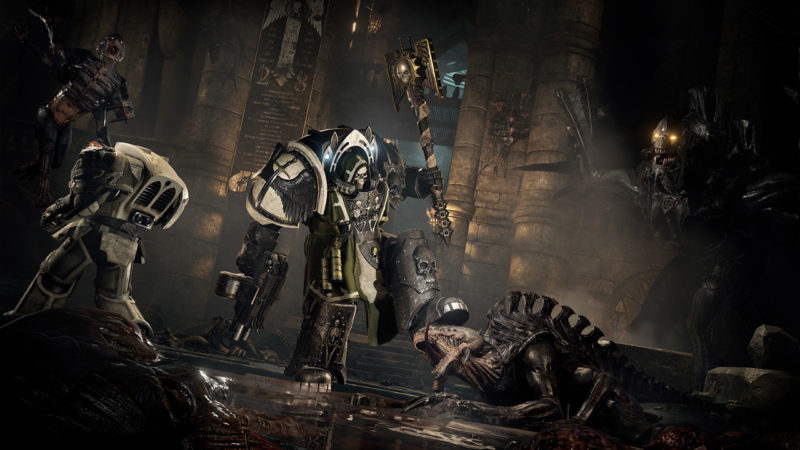 Space Hulk: Deathwing is a game based on the board game Space Hulk. Created based on the Unreal Engine 4 game engine, Space Hulk: Deathwing offers an FPS gameplay for you and three other friends. You will be teaming up with them and fight against the Genestealers.
Complete each mission by acting as a Space Marine and be part of the infamous Space Marines: The Deathwing of Dark Angels Chapter. You will be collecting and gaining skills and weapons during the duration of your mission.
You can also buy equipment or unlock other skills, abilities, and power through the points that you will be earning.
9. Borderlands 2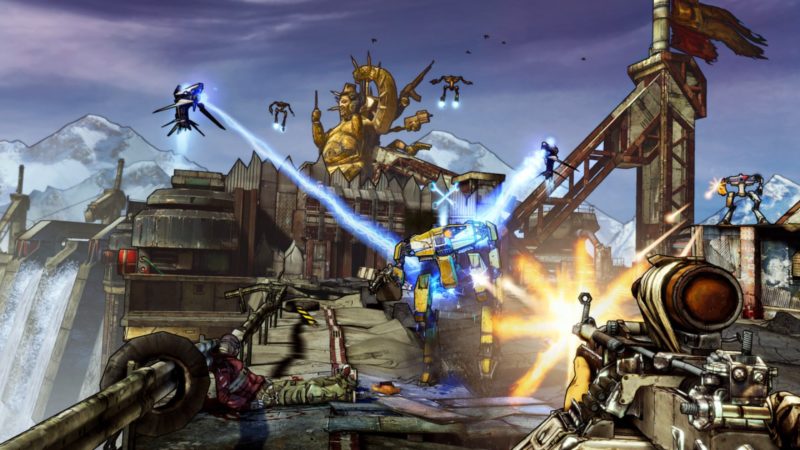 You will be part of the four vault hunters. You will be armed with different heavy weapons available in the game. You and your team will be on a quest and explore this undiscovered planet and face enemies such as different creatures, psychos, and even their mastermind, Handsome Jack.
Prepare your friends and take on this four-player co-op game and complete your desired revenge.
You should play Borderlands 2 while waiting for Borderlands 3 to come out real soon.
10. Gears of War 4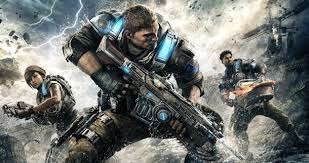 Gears of War 4 takes us 25 years after the Gears of War 3. It is the fourth installment of the popular Games of War series.
After the Imulsion on Planet Sera was destroyed by the Imulsion countermeasure weapons, which results to the death of the Locust and Lambent, humanity is now trying to survive by adapting to the rapid change that is happening to the world.
They are now learning to live without the use of fossil fuels and fight the feared 'wildflares'.
With the political tension being incorporated in the threat that you are already facing, your character, J.D. Felix, disagreed on the way how politics has been working in this survival battle. Another threat that is rapidly rising is what they called the 'Swarm'.
In order to save humanity against this new threat, you will be teaming up with your father, Marcus Fenix, and find a new method of protecting the lives that are at risk.
11. Destiny 2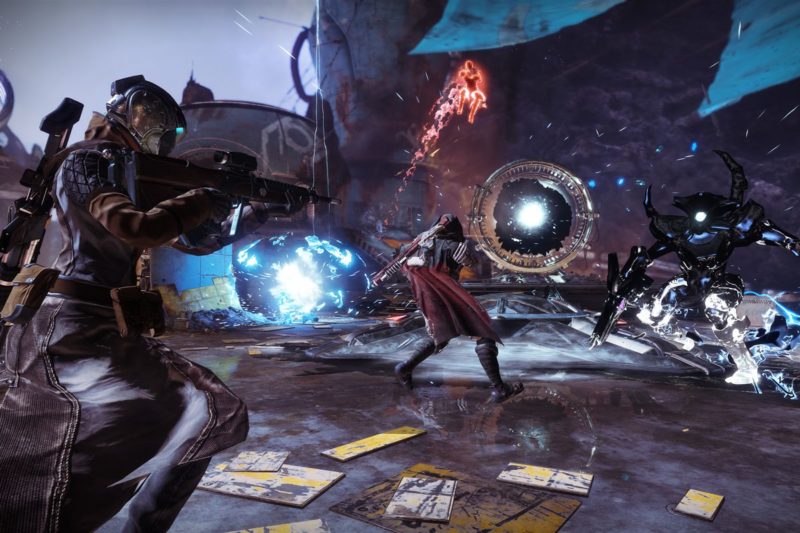 After the invasion of Ghaul, Red Legion has been successfully invaded the last safe haven of the humanity, the Traveler. This invasion outcome resulted in the drop of morale to the Guardians. The fall of the Traveler is also the fall of the Guardians 'light' which is the only force that makes them who they are.
You will be discovering a shard of light that will give a chance to restore everything. You will be fighting against Ghaul and in order to defeat him, you will be the one to make transform your character into a stronger one.
Furthermore, you need to upgrade your character's abilities and skills and you need to collect different weapons that will be useful in your journey.
But time is not on your side in the game because Ghaul is already close in garnering the power of Traveler. Once he gets the power, everything is over. You need to finish your mission before it is too late.
12. Rage 2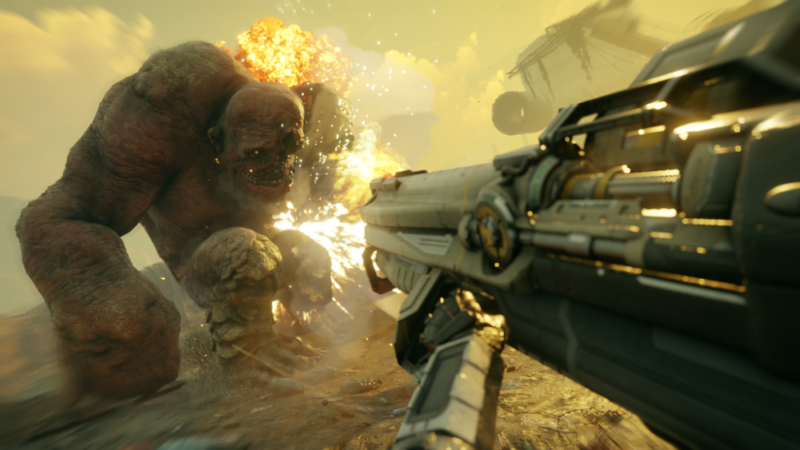 Rage 2 features post-apocalyptic gameplay. You will be playing the character of the hibernated soldier, Nicholas Rane. Range 2 is the continuous story of Rage 1 but after 30 years. Your character, Walker, will be entirely different from the Rage 1 character.
To help you accomplish the missions, Walker will routinely mention some events that happen in the previous game. Through this, you will be learning the story of the game and possibly learn how to handle situations in the current game.
Although this method will be quite annoying to the veterans who already knew the whole story about Rage 1, it will still be an enjoyable game for them. Range 2 is perfect for the first timers who have no knowledge what happened in the first installment of the game.
13. Doom Eternal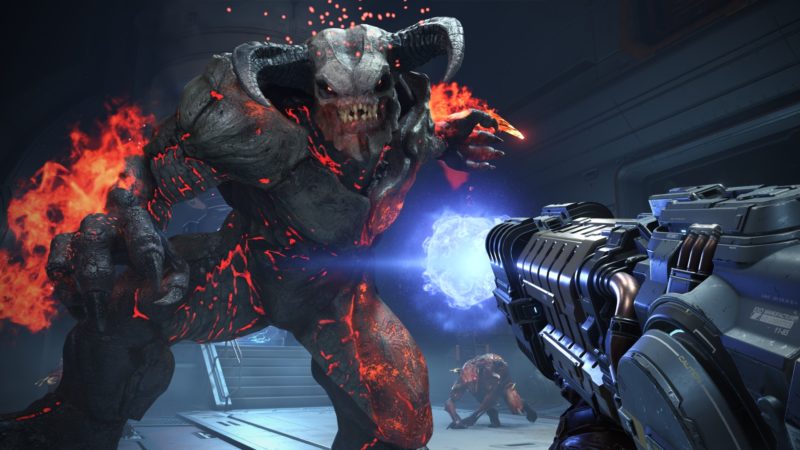 If you enjoyed the Doom released in 2016, well you should wait for this upcoming sequel. Doom Eternal is an upcoming sequel of Doom where you will be back on Earth and find out that Hell has landed on Earth.
Humanity was almost wiped out after the invasion of the Legion of Hell. Your objective in this game is to save what's left with humanity.
Using the Doom way of fighting, you will be equipped with Chainsaws and guns. You must use these weapons to wipe out any demon who step foot on Earth.
Aside from the old classic enemies such as Arch-Viles, Pain, and Arachnatrons, there will also be new enemies such as Doomhunter and Marauder.
This article was written by a freelance writer.
---
Related articles:
Top Games Like Total War: Six Alternatives To Check Out
Games Like Team Fortress 2: Seven Alternatives To Try
Top 10 Shows like Star Trek: Discovery You Can Watch Today
Games like Wizard 101: Ten Alternatives To Check Out
Games like Dynasty Warriors: Five Alternatives To Check Out
Top 12 Games Like Faster Than Light