The Ore of Aphrodite is a support quest in Assassin's Creed Odyssey involving the Daughters of Laiaia.
Your task is to help a blacksmith's daughter find five of these ores of Aphrodite somewhere on the island.
Here's a walkthrough of The Ore of Aphrodite in AC Odyssey.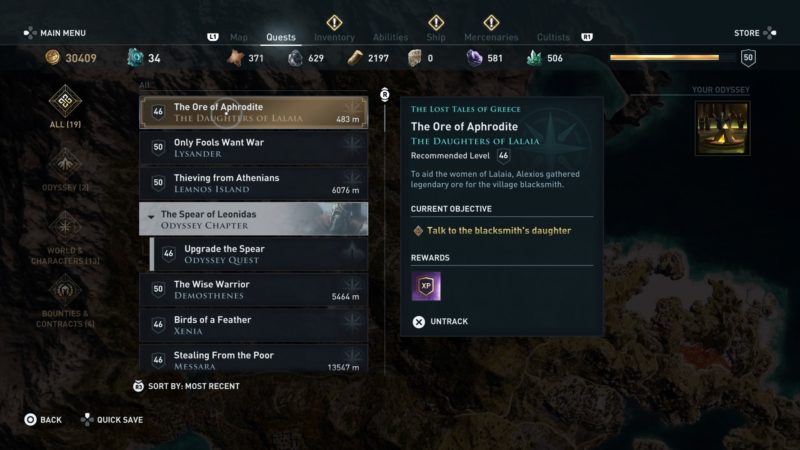 This quest is recommended for those level 46 and above, but it differs according to your own level.
Talk to the blacksmith's daughter
To begin this quest, talk to the blacksmith's daughter in the town of Laiaia.
Her exact location is shown in the map below, marked as the quest symbol.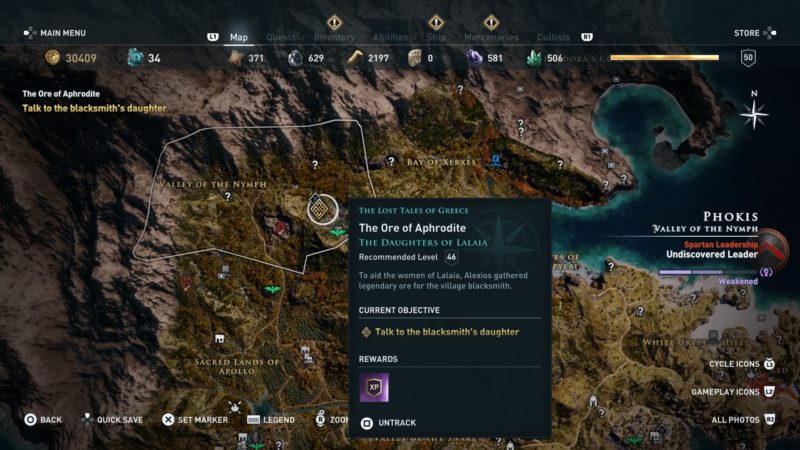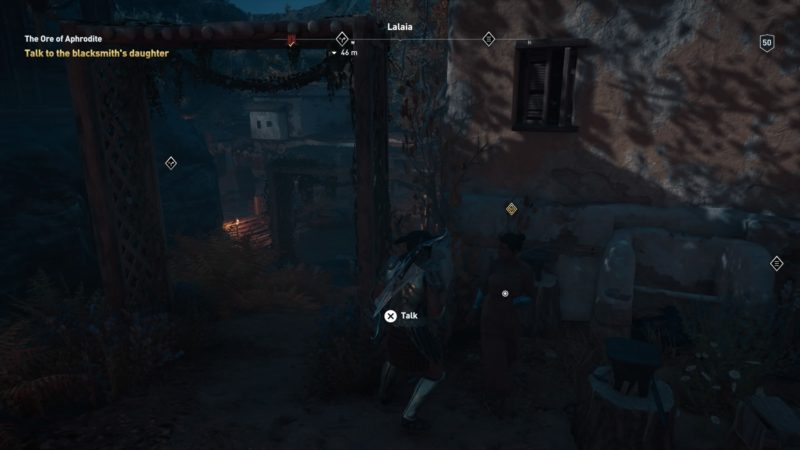 During the conversation, I chose to work on "weapons". I'm not sure if it makes a difference in the outcome.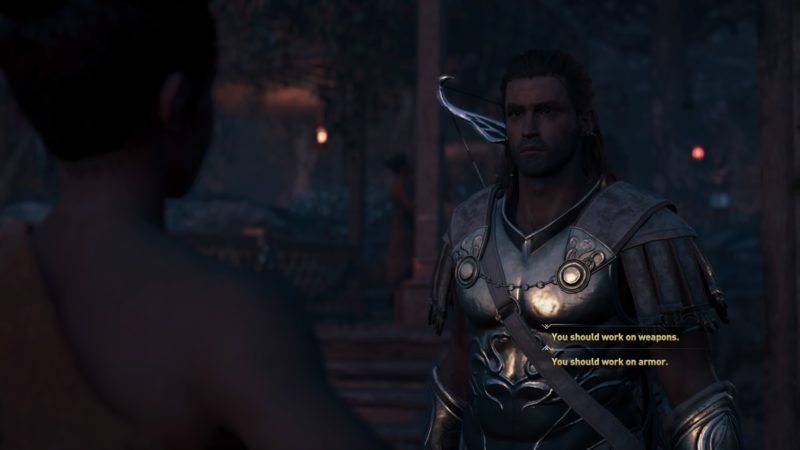 Gather Aphrodite Ores
You have to look for five Aphrodite ores for the blacksmith's daughter.
The location in which you can find these ores is shown in the map below. It's right beside the sea.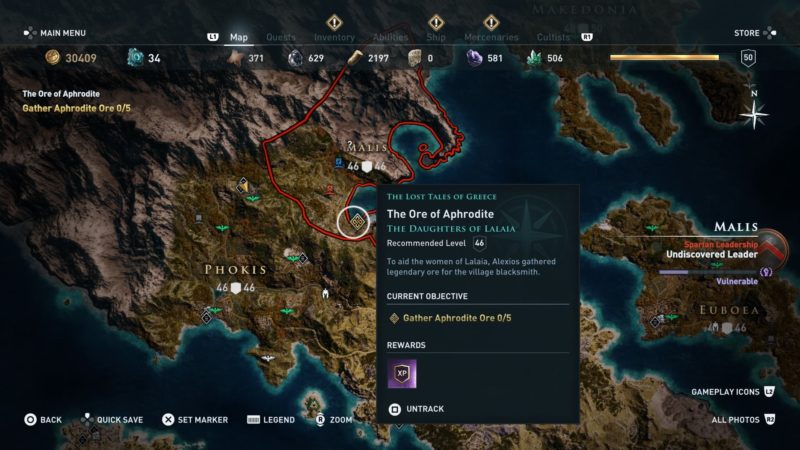 You should see a small cave called Persian Remnants. Enter the cave and the ores are scattered.
There shouldn't be any guards to kill inside.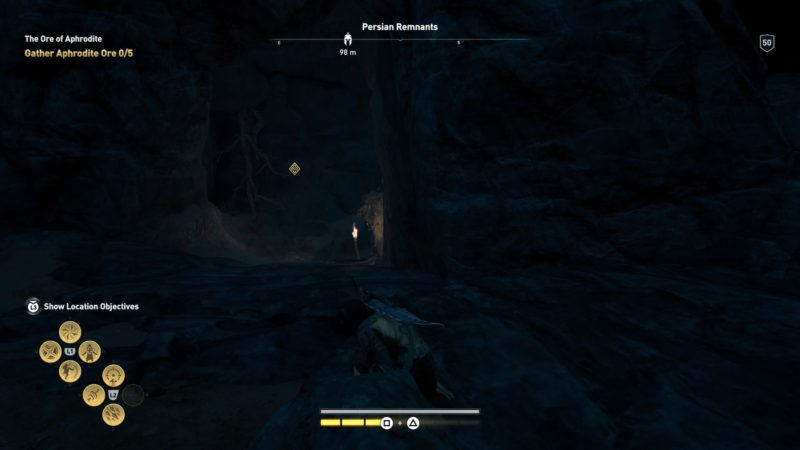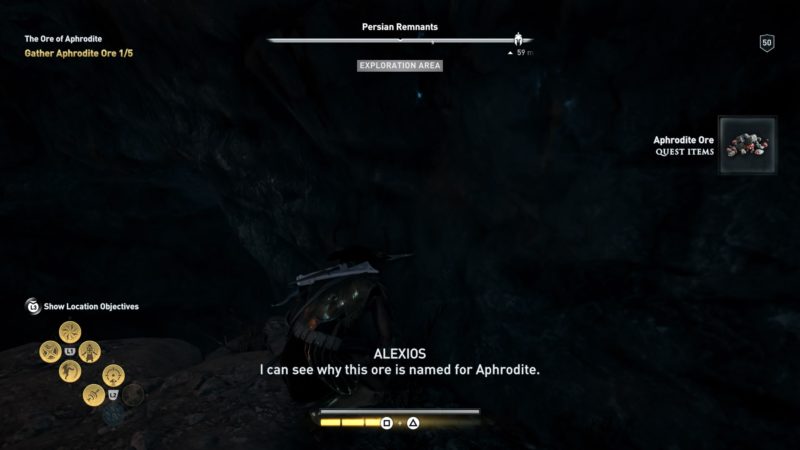 The Aphrodite ores normally have a white glow to it.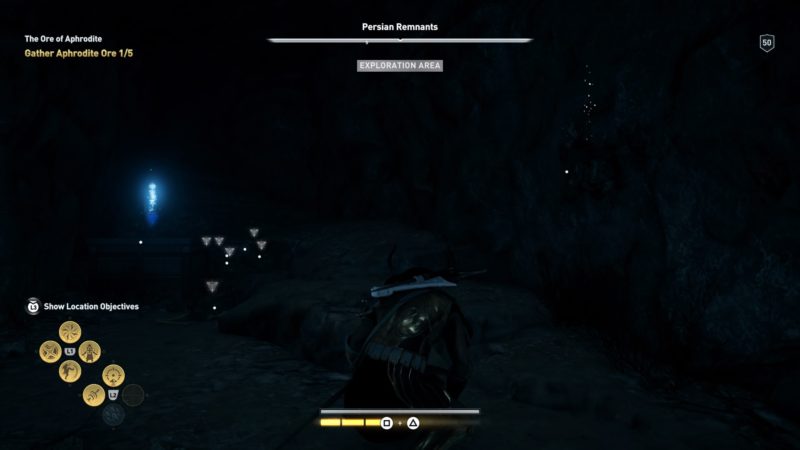 Interact with the ores to grab it. There are some rather hidden. One is on a higher ground.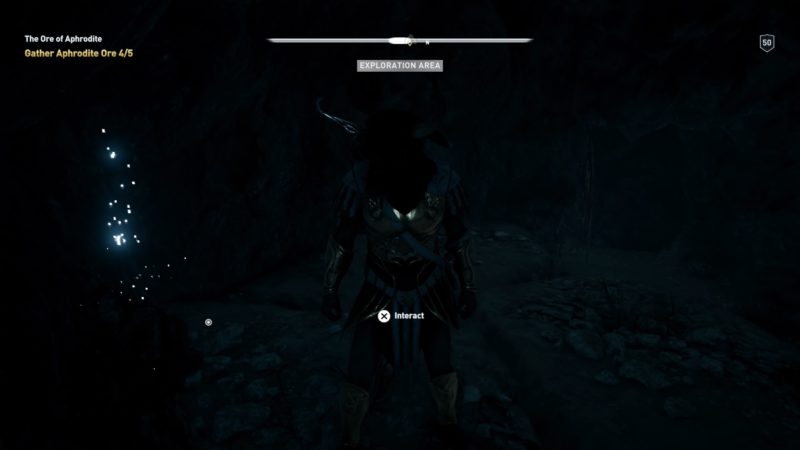 Some are hidden behind small rock structures.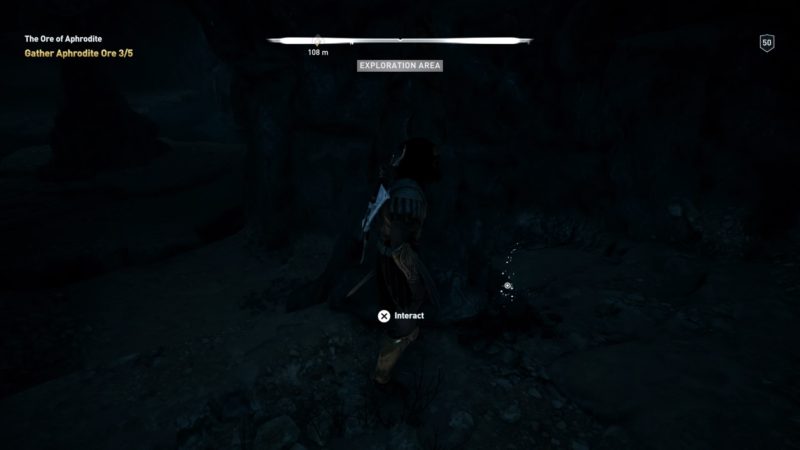 Once you've gathered all five ores, you're done.
Talk to Methiadusa
Methiadusa is the blacksmith's daughter. Get back to the location shown in the map below.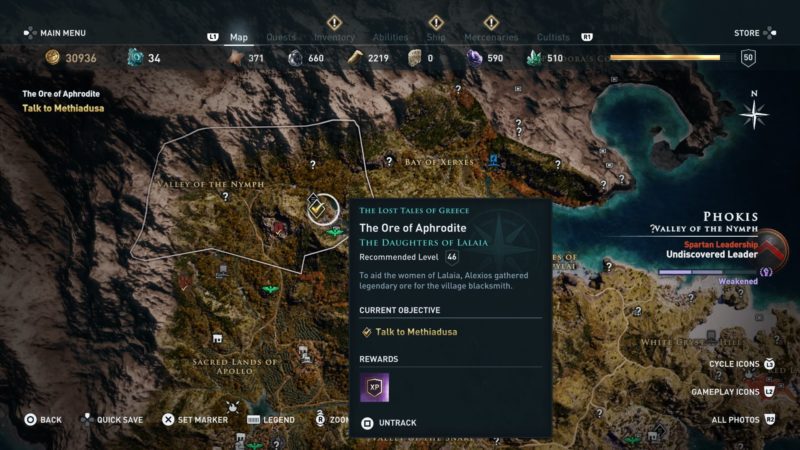 Talk to her and the quest is complete. You may not earn any rewards.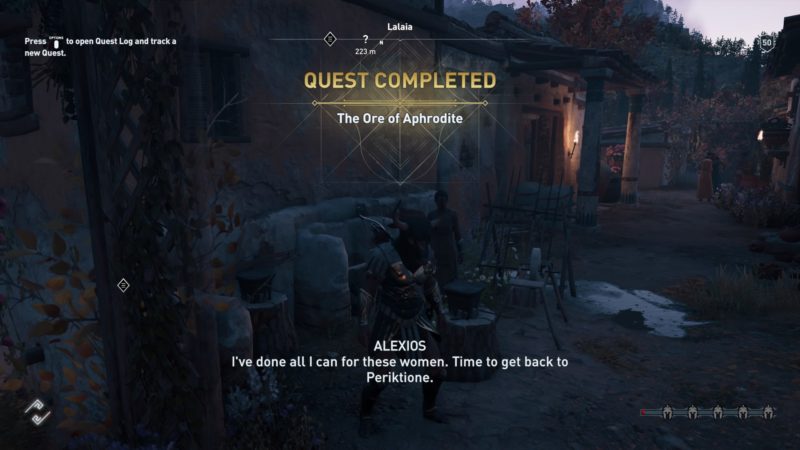 ---
Related articles:
Assassin's Creed Odyssey: Blood For Aphrodite (Walkthrough)
AC Odyssey: The Best Defense (Walkthrough)
Assassin's Creed Odyssey: Learning The Land (Walkthrough)
Assassin's Creed Odyssey: Sharp Lessons (Walkthrough)
AC Odyssey: A Gathering Storm (Walkthrough)
Assassin's Creed Odyssey: Sent By Brasidas (Walkthrough)