The Measure of a Man is a side quest in Assassin's Creed Odyssey recently introduced.
Your task is to help a man retrieve his tools from bandits who robbed him.
Here's a walkthrough of The Measure of a Man in AC Odyssey.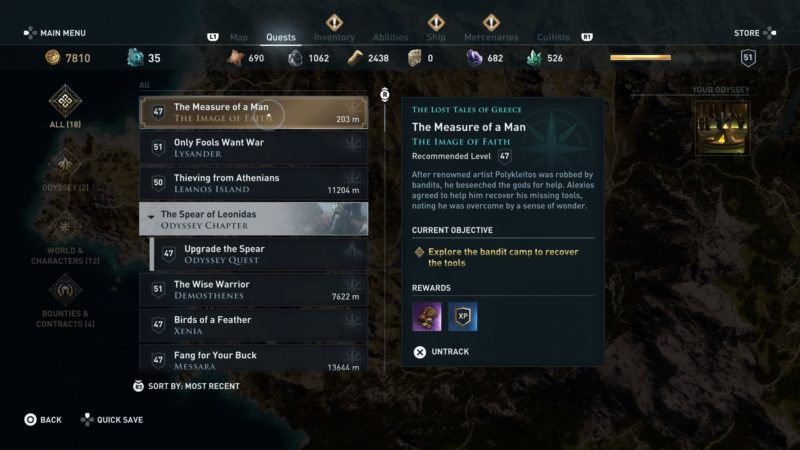 This quest is recommended for level 47 and above, but it differs according to your own level.
To begin this quest, get to the land of Elis. The exact location of the man is shown in the map below, marked as the blue exclamation symbol.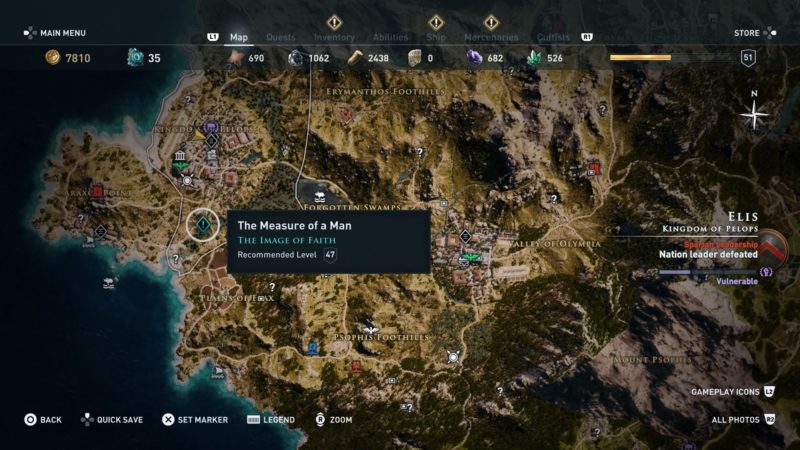 Talk to this man who is on his knees.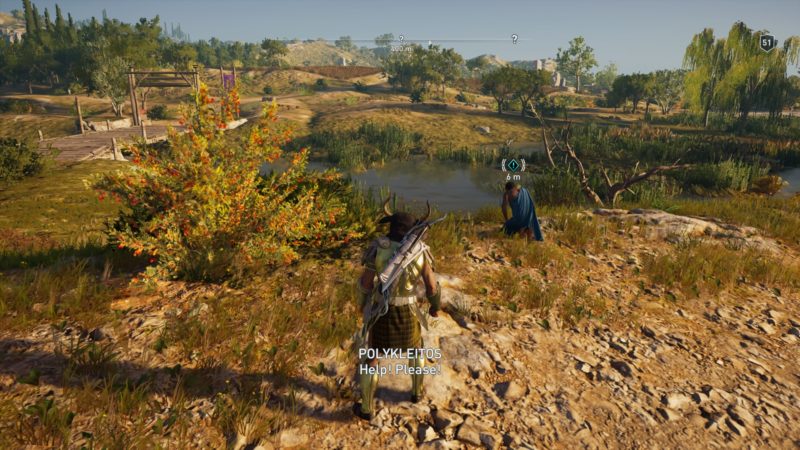 Explore the bandit camp
Polykleitos (the man) will tell you that his tools were taken by bandits. Now, get to the bandit camp shown in the map below.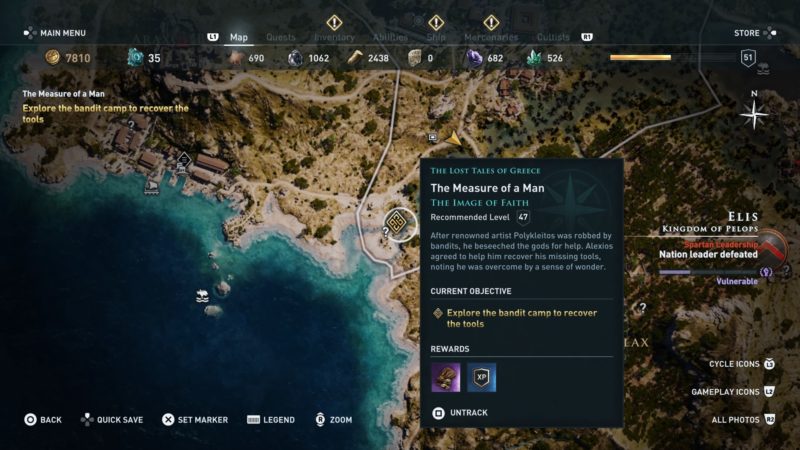 You should find a couple of bandits inside with a bandit leader.
If you have time, just kill all of them.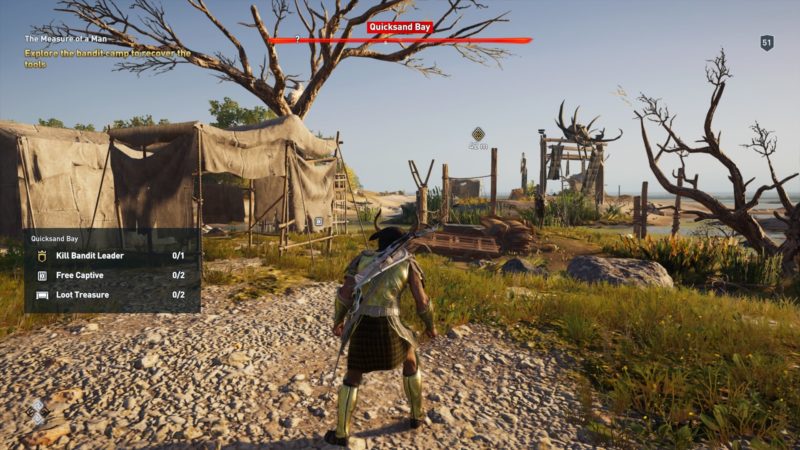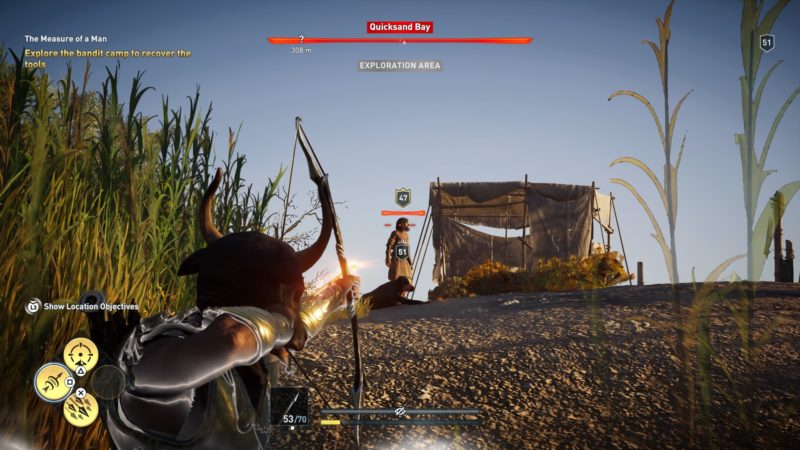 There are only a few bandits here, and you can get rid of some of them using arrow skills.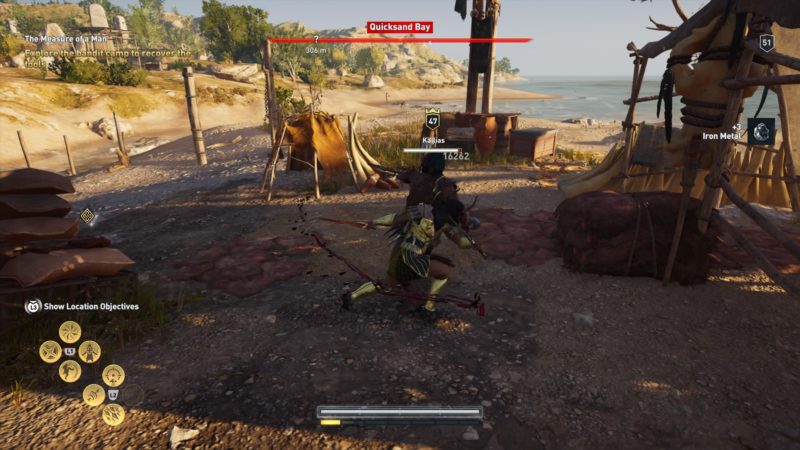 The tools are placed here, as shown in the image below. Loot them and get back to Polykleitos.
There are also treasure chests to loot here.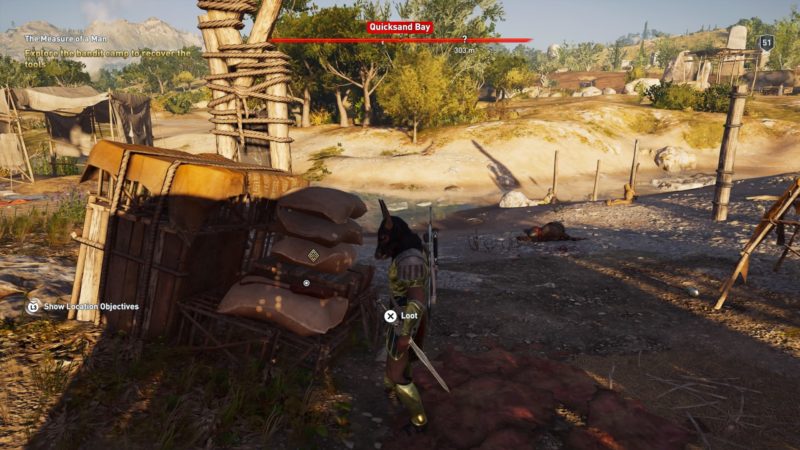 Deliver the tools
Polykleitos will be waiting for you at the exact location shown in the map below.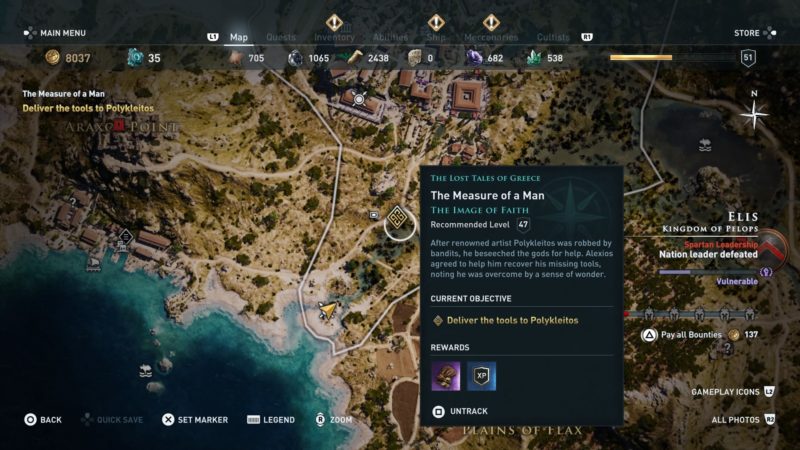 Follow him to Linou Farm
After delivering the tools, he will ask you to follow him to a small farm. Apparently the villagers worship Alexios and knows him as the eagle bearer.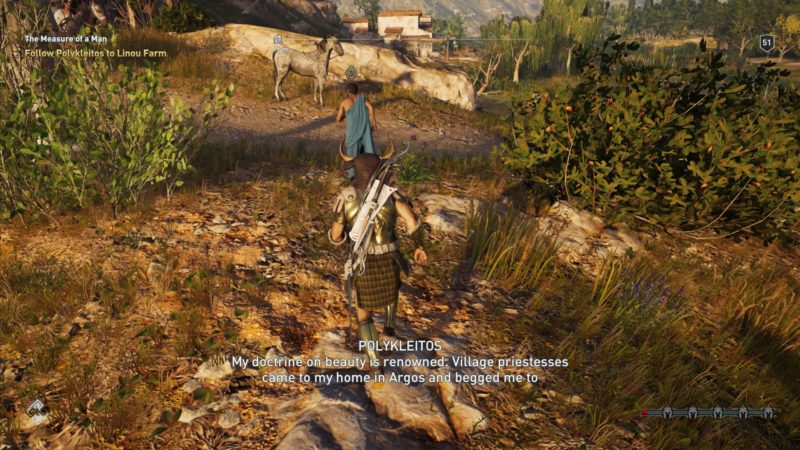 Grab your mount and follow him.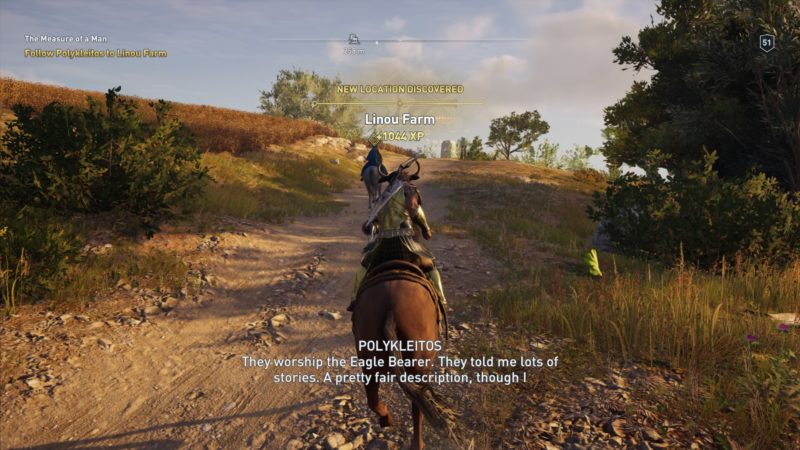 Talk to Polykleitos
After reaching Linou Farm, talk to him to complete the quest.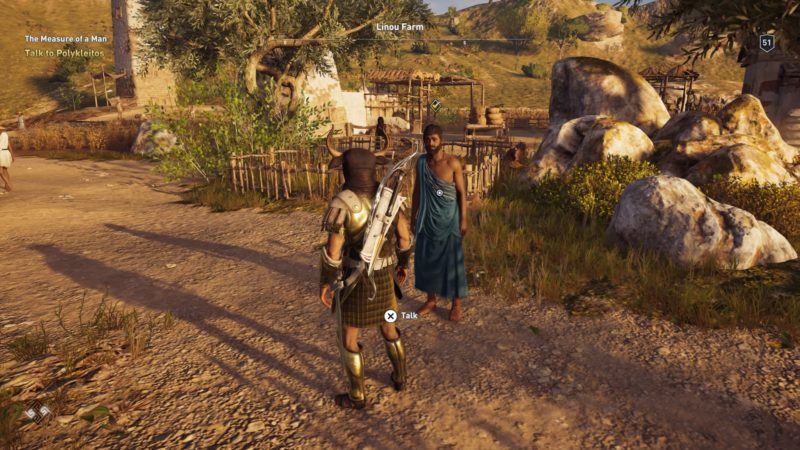 You should earn 500 drachmae for completing the quest. It will also unlock multiple quests after this.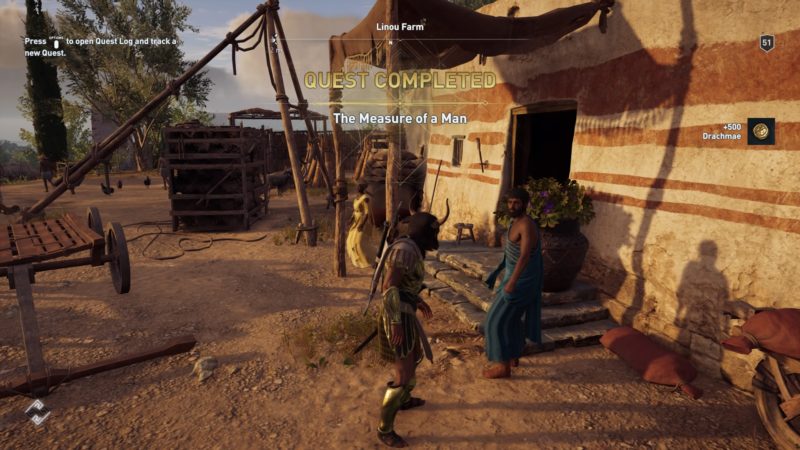 ---
Related articles:
Assassin's Creed Odyssey: Down From On High
AC Odyssey: Bad Weed (Quest Walkthrough)
Assassin's Creed Odyssey: The Hedonistic Method (Walkthrough)
Assassin's Creed Odyssey: Showtime (Quest Walkthrough)
AC Odyssey: The Curse Of Fame (Walkthrough)
Assassin's Creed Odyssey: Evening The Odds (Walkthrough)