The Kingfisher and the Robin is a side quest in Assassin's Creed Odyssey involving Agapios.
Your task is to defeat Agapios' brother who is the Kingfisher, as he has been detrimental towards Euboea.
Here's a walkthrough of The Kingfisher and the Robin in AC Odyssey.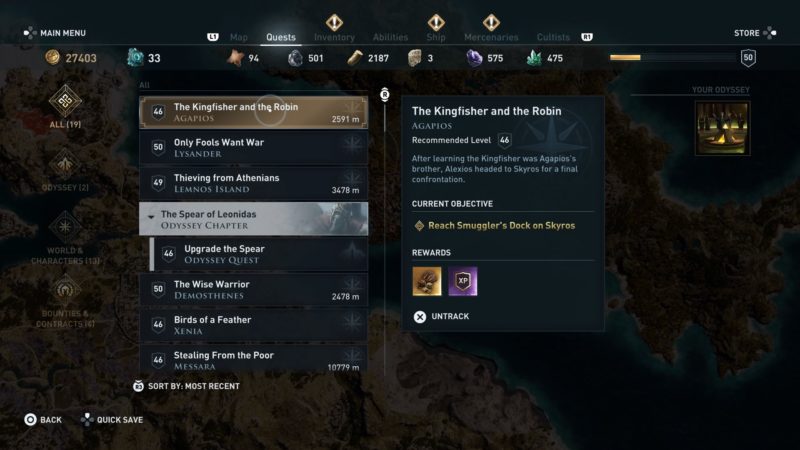 This quest is recommended for those level 46 and above, but it may differ according to your own level.
To begin the quest, help the magistrate defeat the soldiers in Skyros.
Reach Smuggler's Dock
The magistrate is in Smuggler's Dock on Skyros, the island on the right of Euboea.
Get to the location shown in the map below, marked as the quest symbol.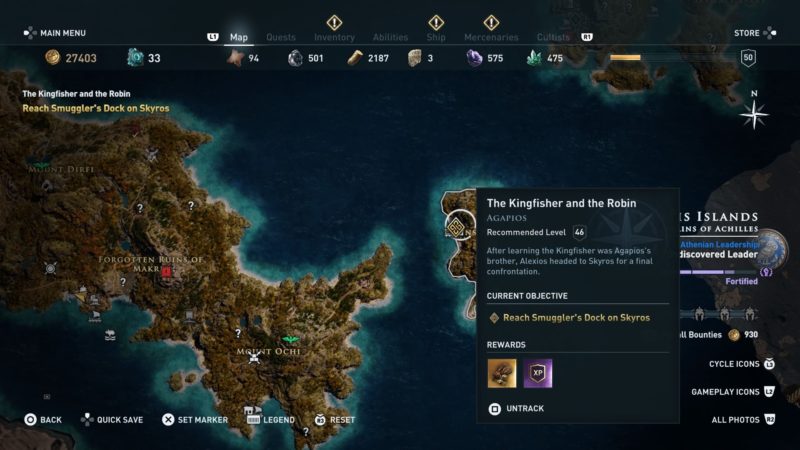 As you get there, you will notice tons of soldiers battling at the dock. The magistrate is also there.
You can kill some of the guards but maybe you don't have to kill all (not certain).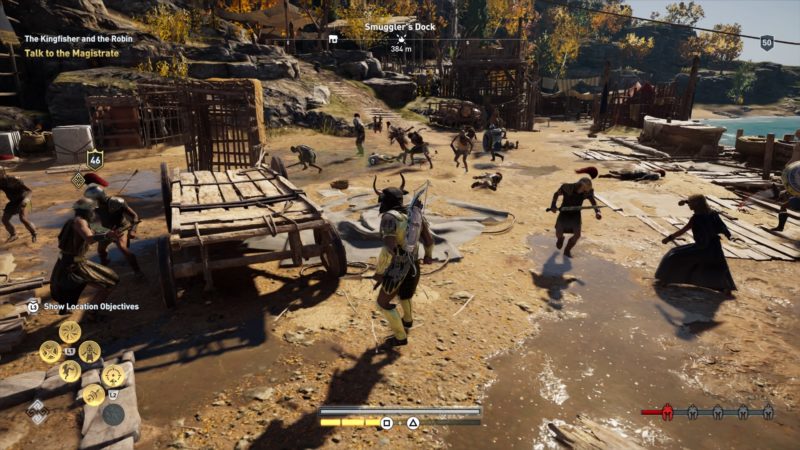 After you're done, find the magistrate and talk to him.
He will then ask for your help to deal with the Kingfisher who's on the other part of the island.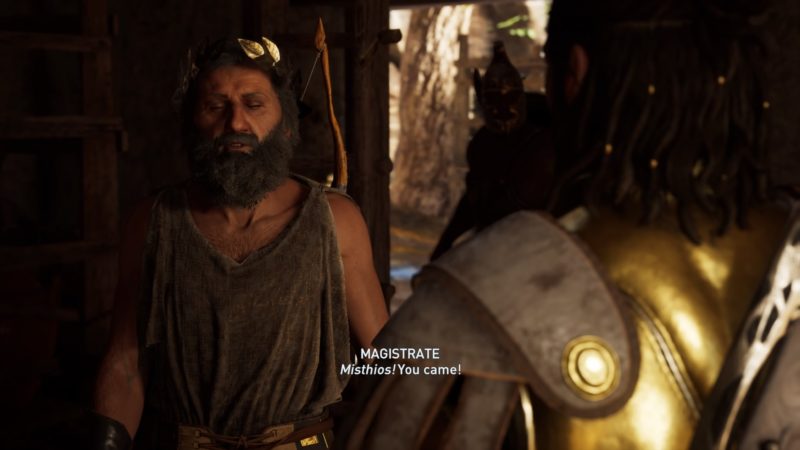 Deal with Neritos at the Temple of Achilles
Get to the Temple of Achilles at the town area. The exact location is shown in the map below.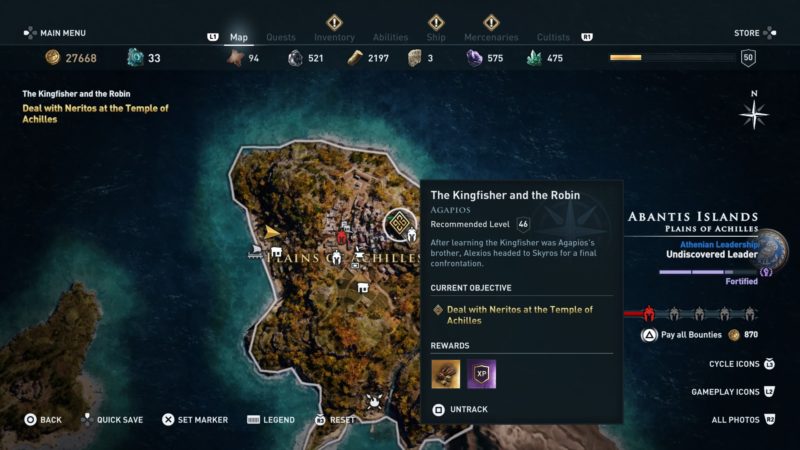 As you get there, a cutscene will automatically load where Neritos is talking to Agapios.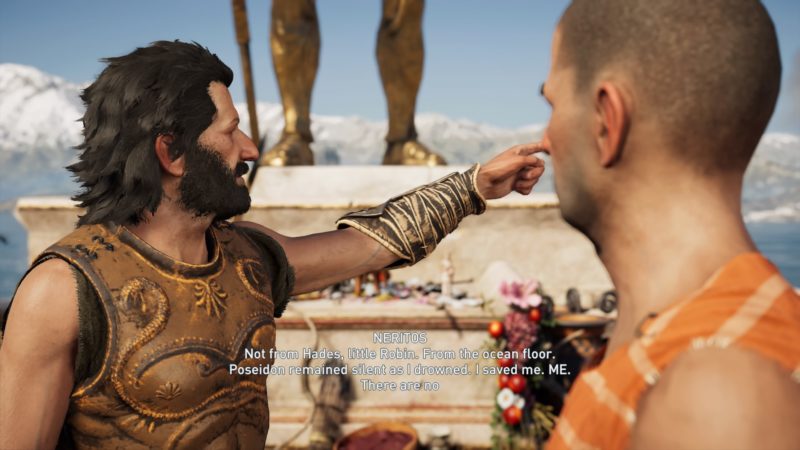 During the conversation, I chose the options which said that only Agapios can talk some sense into Neritos.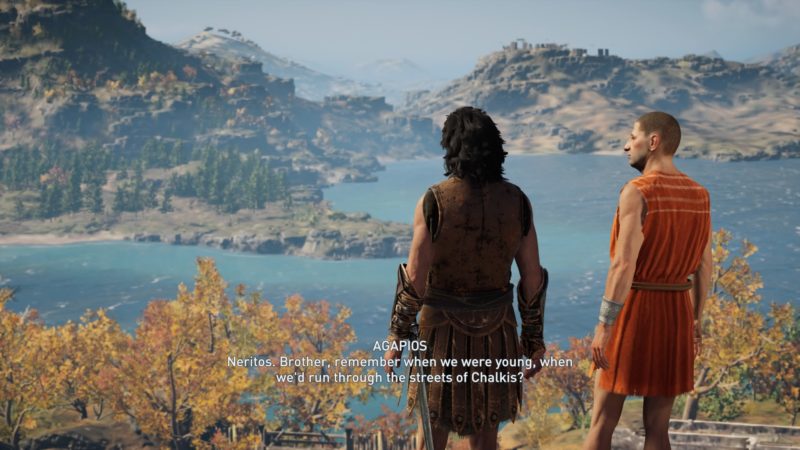 After some talking, Neritos pushed Agapios all the way down to his death. The outcome may have been different if I had chosen the other options.
Once Agapios is dead, you have to defeat Neritos.
Kill Neritos
Neritos will be level 46 and isn't much of a fight. Deal with him and you're done here.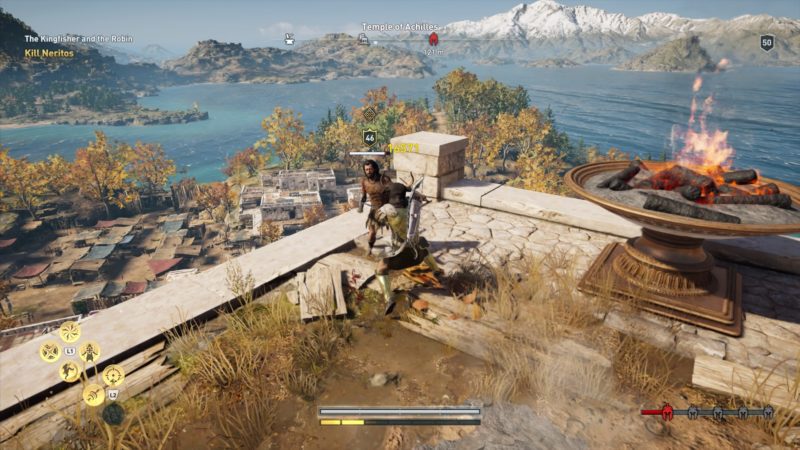 Talk to the magistrate
Once again, talk to the magistrate to complete the quest.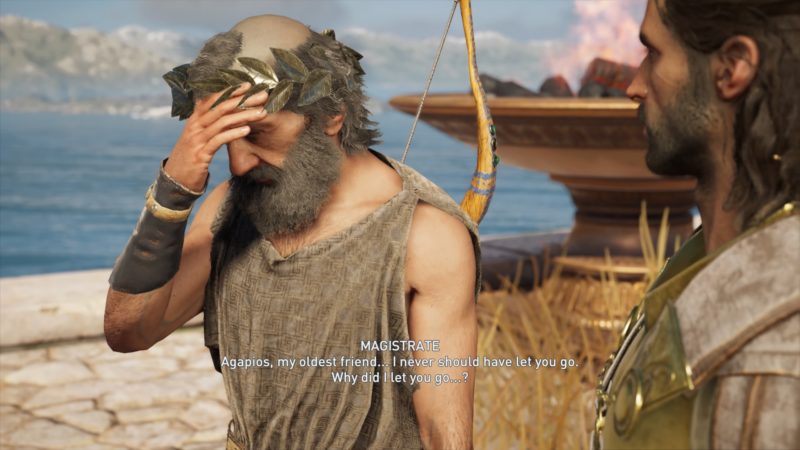 You will earn some drachmae for completing this quest.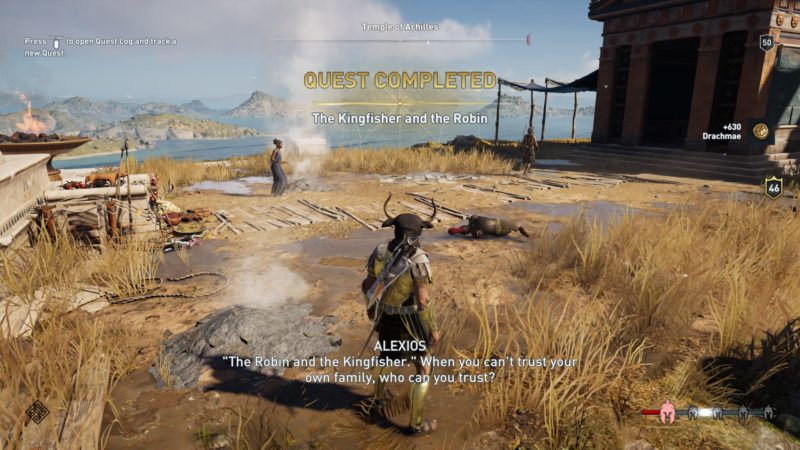 ---
Related articles:
Assassin's Creed Odyssey: Farm In Flames (Walkthrough)
AC Odyssey: A Business Opportunity (Walkthrough)
Assassin's Creed Odyssey: Sharp Tongue (Quest Walkthrough)
Assassin's Creed Odyssey: Death And Taxes (Walkthrough)
AC Odyssey: A Godless Blight (Walkthrough)
Assassin's Creed Odyssey: Call To Arms (Battle Of One Hundred Hands)
Assassin's Creed Odyssey: Writhing Dead (Kill Medusa)