The Horsemen Cometh is the first quest in the DLC "Legacy of the First Blade" in Assassin's Creed Odyssey.
Your task is to find out what's happening at Makedonia and help save the villagers.
Here's a walkthrough of The Horsemen Cometh in AC Odyssey.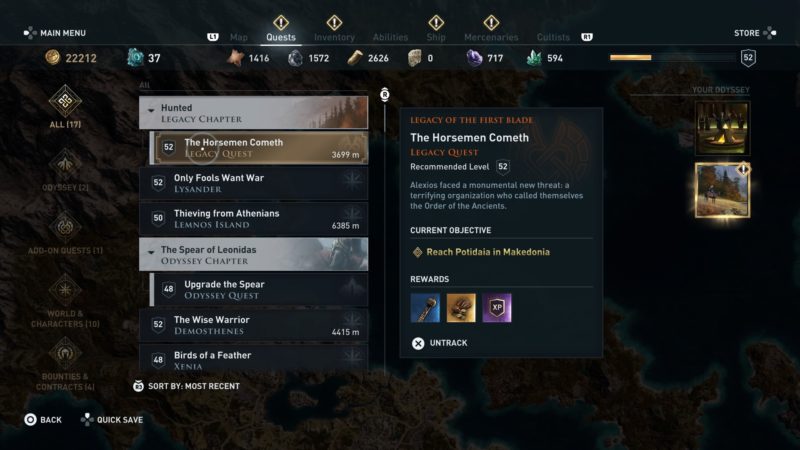 This quest is recommended for those level 52 and above, but it probably differs according to your own level.
Reach Potidaia
To begin the quest, get to Potidaia on the land of Makedonia. The exact location is shown in the map below, marked as the quest symbol.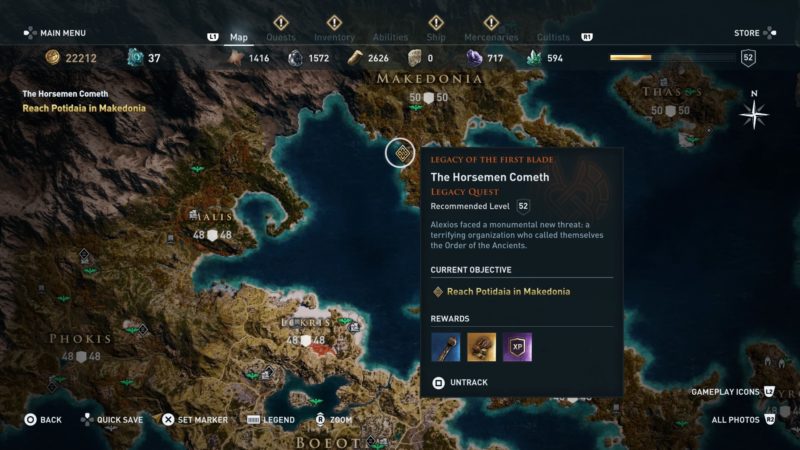 You should stand near the ship dock to activate the cutscene.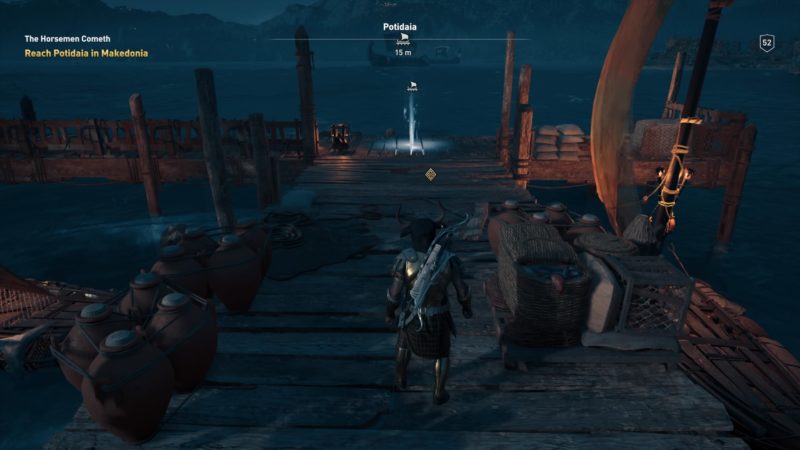 Reach the burning village
You will be talking to Barnabas in the cutscene and Alexios will see a burning village nearby.
Get to the village in the location shown below.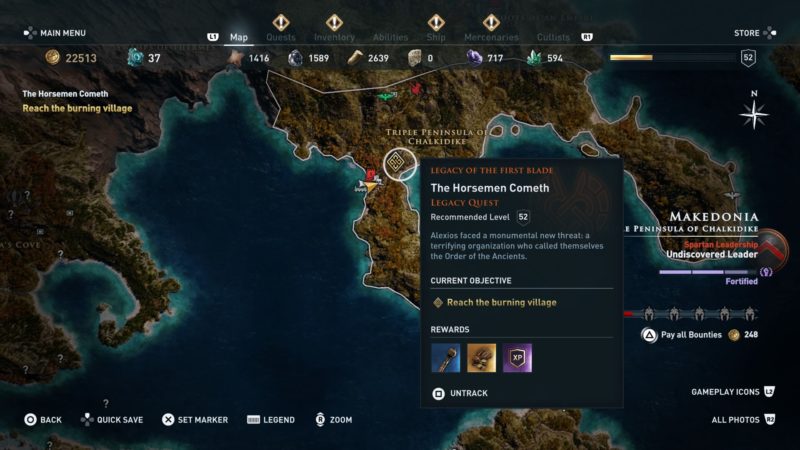 You will see plenty of burning houses.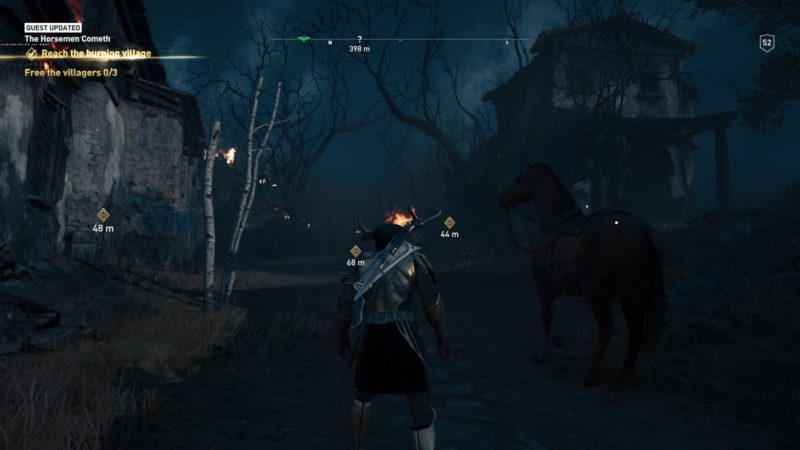 Free the villagers
Your task is to free three villagers who are around the village. You can see their exact locations in the map below.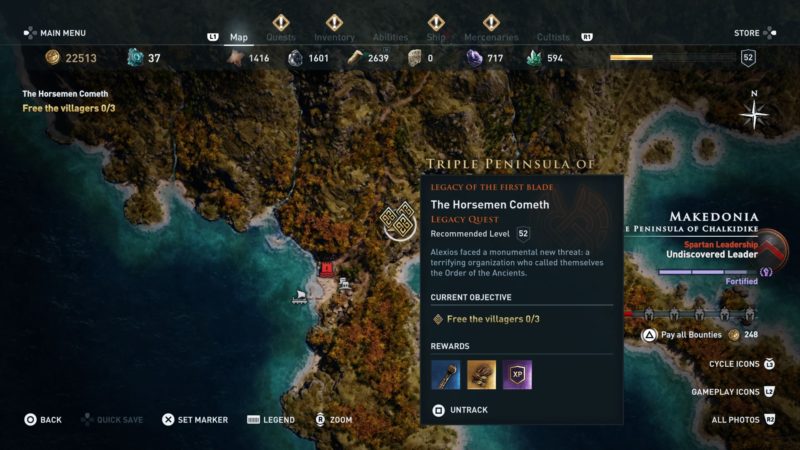 The whole place is filled with some guards or soldiers that won't hesitate to kill you.
Get rid of them before saving the villagers.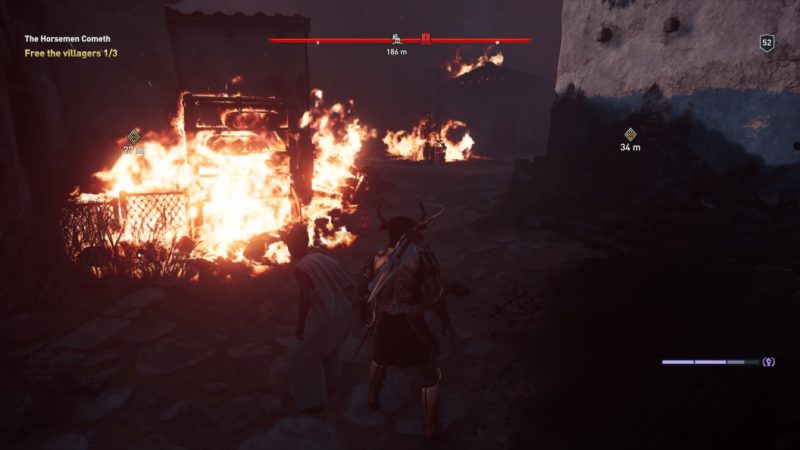 You need to untie all of the villagers. Once you've rescued all three, they will run away and a cutscene will load.
Kill the Persian soldiers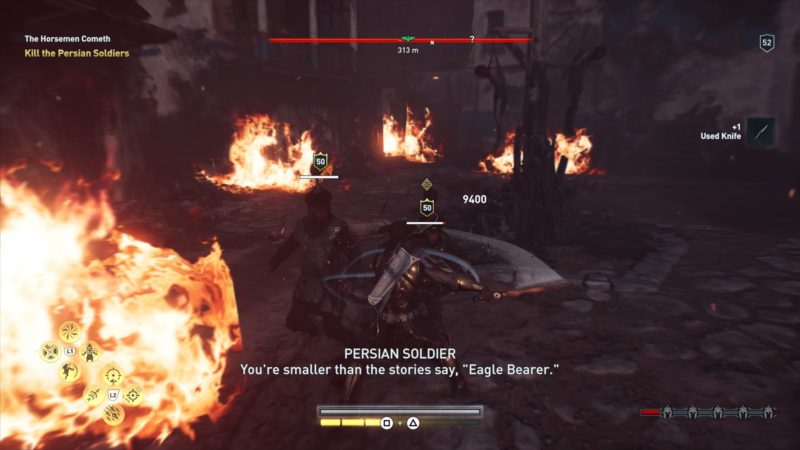 During the cutscene, two elite Persian soldiers will appear.
Kill both of them. Their HP is higher than the ordinary soldier, which makes the fight much harder.
Meet the stranger
You would have met with a stranger in the burning village during the cutscene. Find her after you're done with the Persians.
Her exact location is shown in the map below.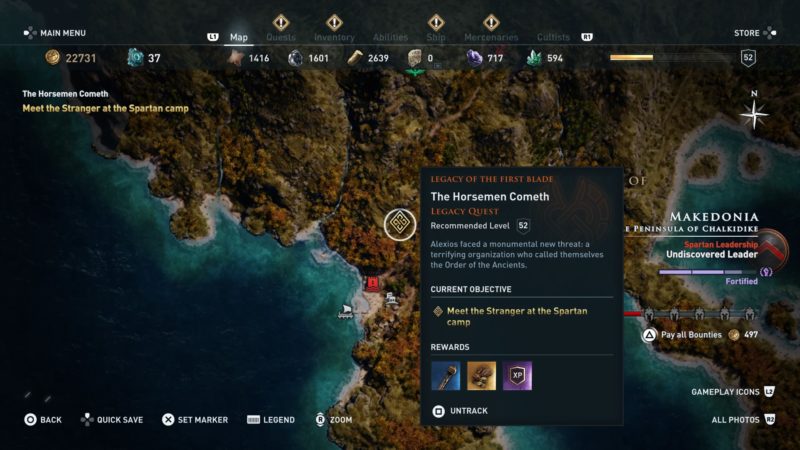 As you meet her, she will need your help to defeat the Spartans.
Kill the Spartans
There'll be plenty of Spartan soldiers here.
Kill all of them.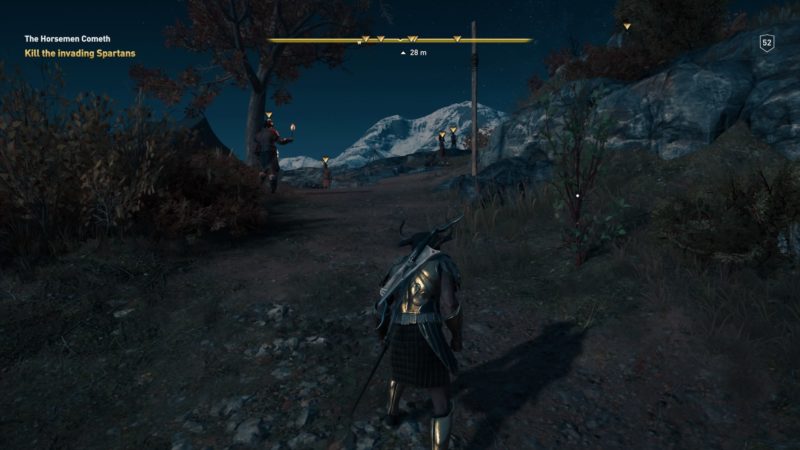 Talk to the stranger
Once you're done, talk to her again.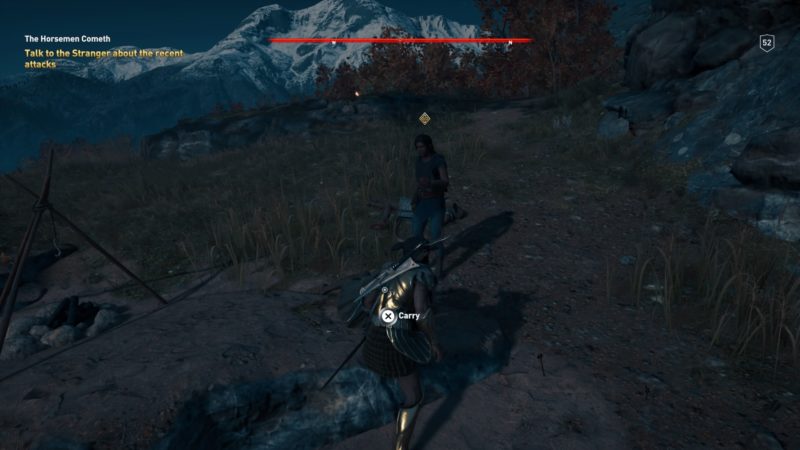 The quest completes here, and you will get a Silent Scepter plus some drachmae for your troubles.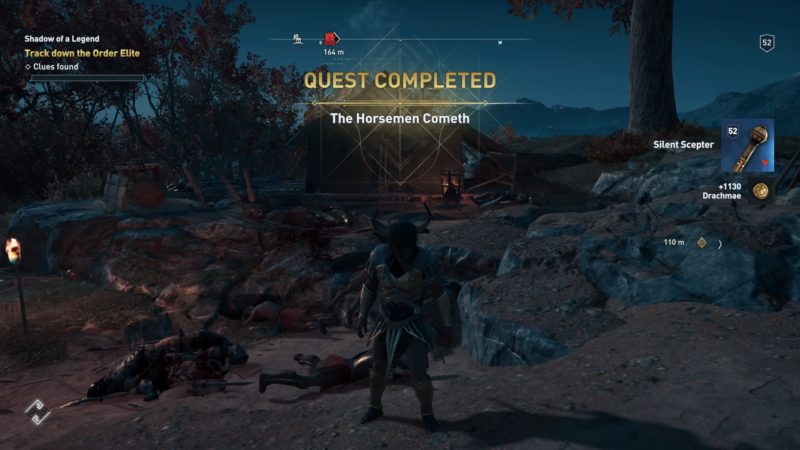 ---
Related articles:
Assassin's Creed Odyssey: Revealing The Recruiter (Walkthrough)
Assassin's Creed Odyssey: Shadow Of A Legend (Walkthrough)
How To Start Playing Legacy Of The First Blade (AC Odyssey)
Assassin's Creed Odyssey: How To Find Hephaistos' Workshop
AC Odyssey: Bear For The Bare (Walkthrough)
Assassin's Creed Odyssey: Blood And Water (Walkthrough)
Assassin's Creed Odyssey: Test Of Courage (Walkthrough)