The City That Cried Wolf is a quest in Assassin's Creed Odyssey in the DLC "Legacy of the First Blade".
Your task is to slay plenty of wolves around the city of Makedonia.
Here's a walkthrough of The City That Cried Wolf in AC Odyssey.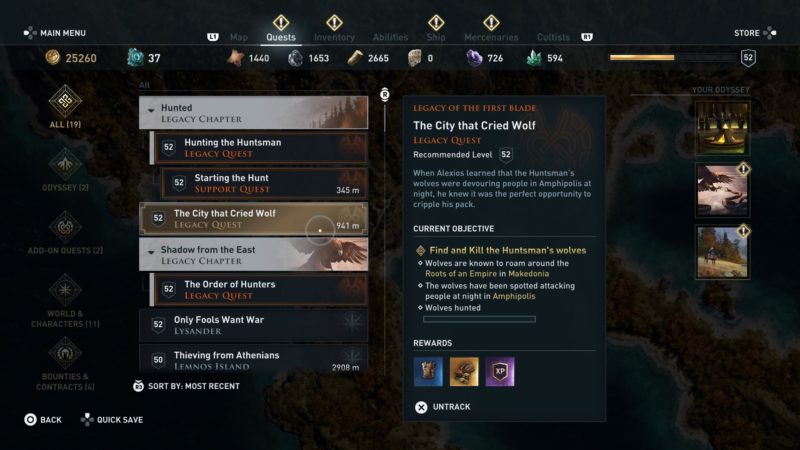 This quest is recommended for those level 52 and above, but it differs according to your own level.
The purpose of this quest is to anger the Huntsman by killing his wolves.
Find and kill the Huntsman's wolves
You can find the wolves in three separate areas on the map.
The exact locations of the wolves are shown in the map below, marked as quest symbols.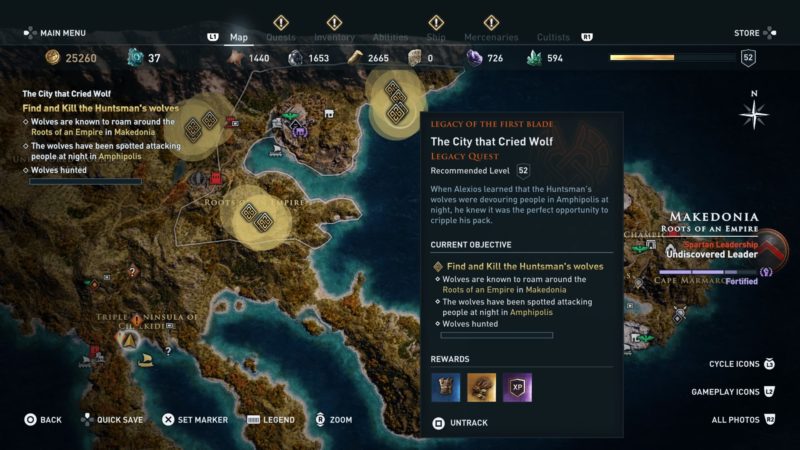 As you approach each area, you'll need to use your eagle to ascertain the exact spot.
Kill all of the wolves in each area. There is a bar on the upper left hand corner of your screen.
It gets filled as you kill the wolves.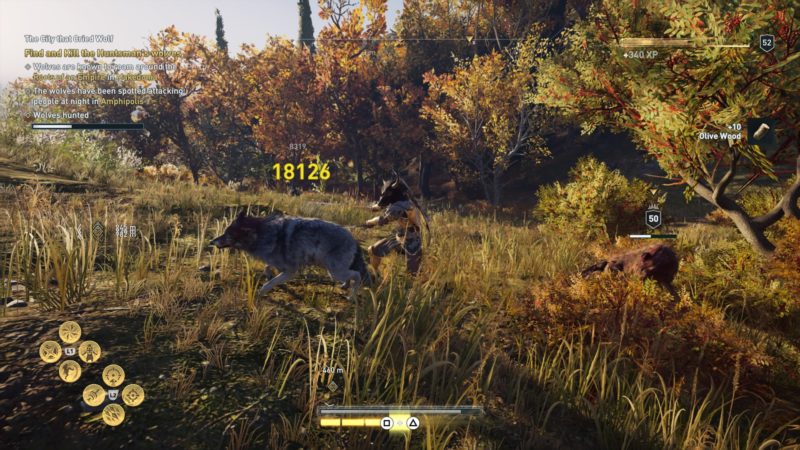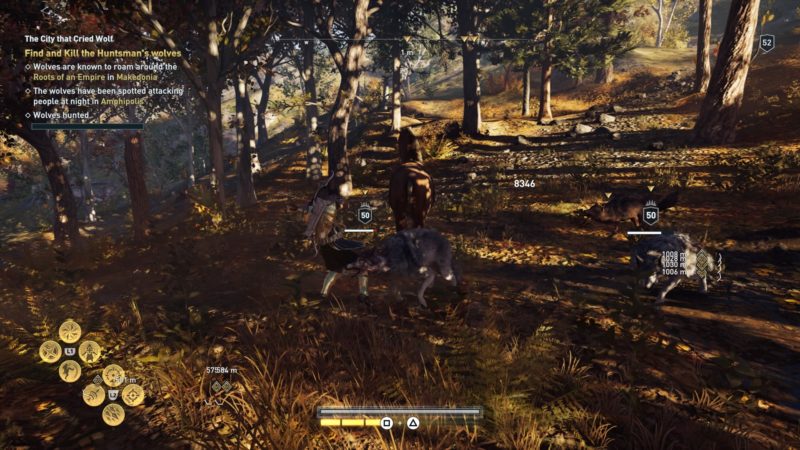 Just rinse and repeat. I kept these three as the last.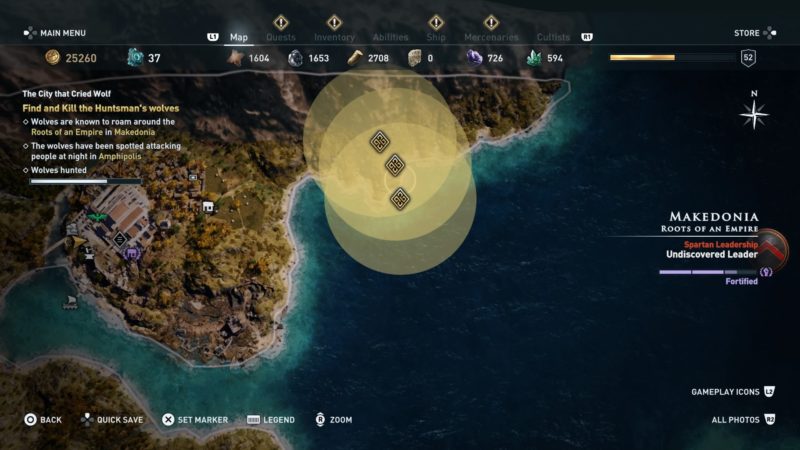 As mentioned above, you have to call Ikaros to get their exact location.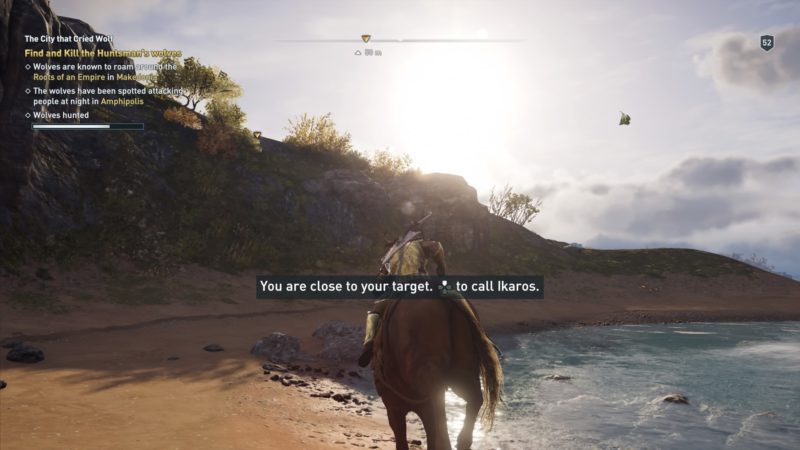 Once you've killed all of the wolves, the quest completes immediately.
You should get a Pack Alpha Chest Guard with some drachmae for your troubles.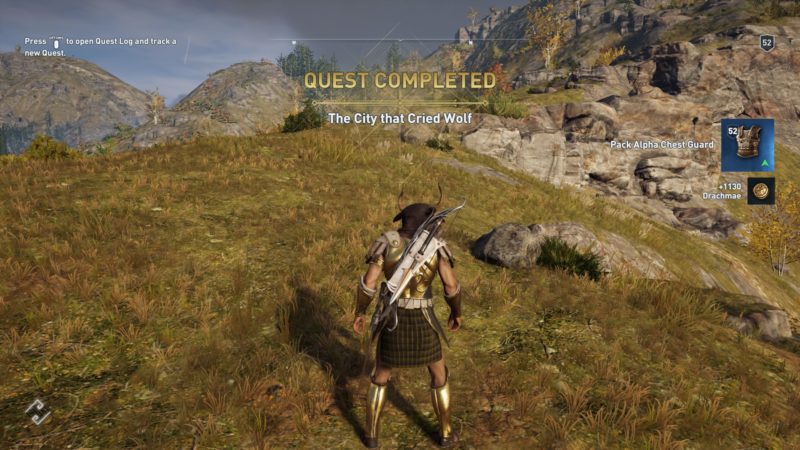 ---
Related articles:
Assassin's Creed Odyssey: Protector Of Persia (Walkthrough)
AC Odyssey: The Bright One (Defeat Arges The Cyclops)
Assassin's Creed Odyssey: Shadow Of A Legend (Walkthrough)
Assassin's Creed Odyssey: The Horsemen Cometh (Walkthrough)
AC Odyssey: How To Find Hephaistos' Workshop (Location)
Assassin's Creed Odyssey: Showtime (Quest Walkthrough)
Assassin's Creed Odyssey: The Kingfisher And The Robin (Walkthrough)