Stranger Tides is the first quest in the second episode of the DLC "Legacy of the First Blade" in Assassin's Creed Odyssey.
Your task is to meet up with the contact who's waiting in Achaia, after receiving a note.
Here's a walkthrough of Stranger Tides in AC Odyssey.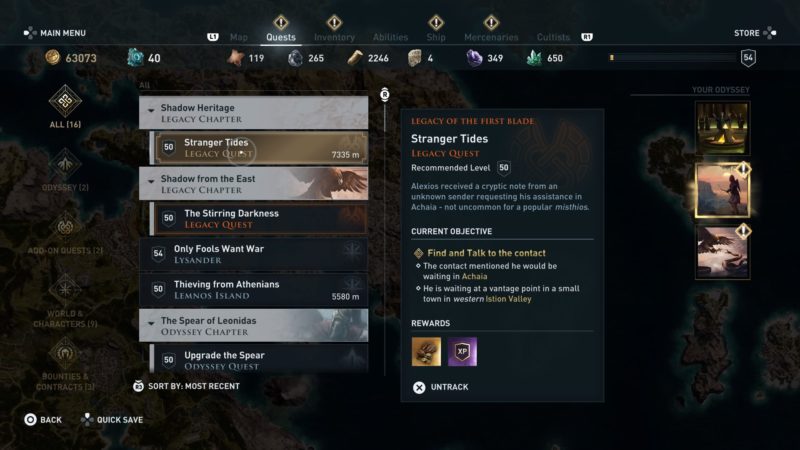 This quest is recommended for level 50 and above, but it differs according to your own level.
If you're not sure how to install the DLC, read our guide on how to install Legacy of the First Blade.
Once you've installed and loaded the DLC, you should receive a message "Find Me" after entering the game.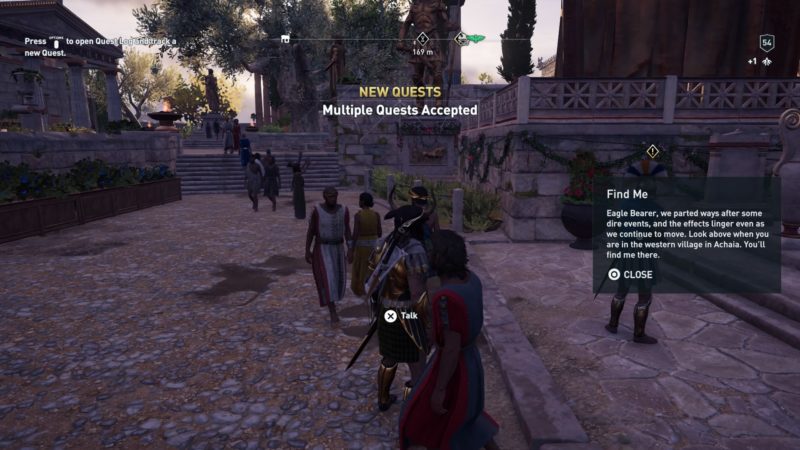 You will also notice a new hunter skill in your abilities section. This skill is Rapid Fire and it enables you to continuously shoot arrows by holding a button.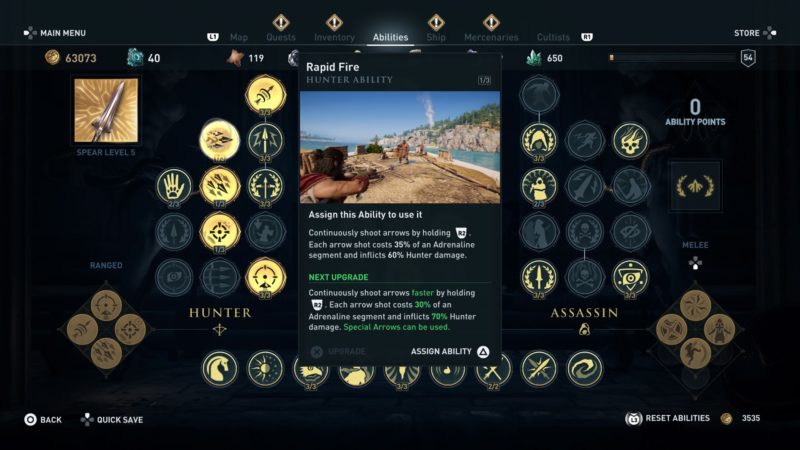 Find and talk to the contact
After receiving the message, you need to find the contact. He is in Achaia, at the exact location shown in the map below.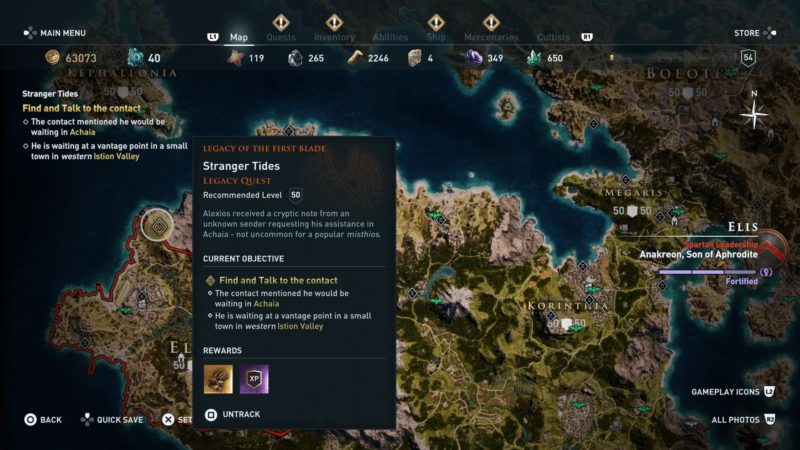 You will notice that the contact is actually Darius.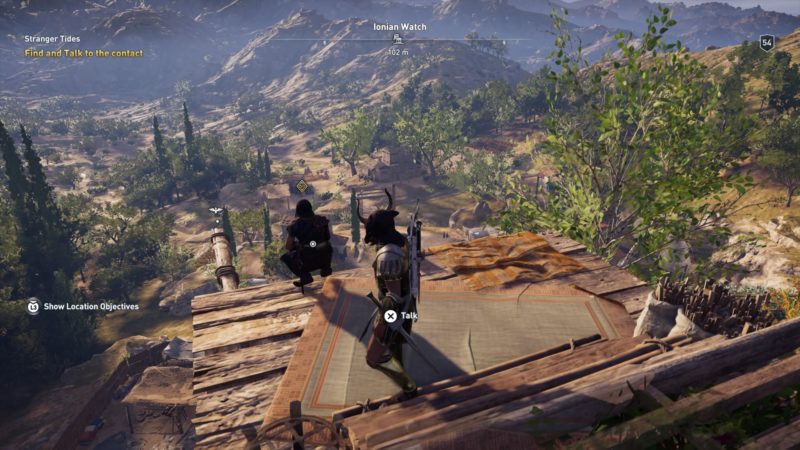 Talk to him to proceed.
Follow Darius
Now, just follow him to look for Neema. Jump down from the top and grab a horse.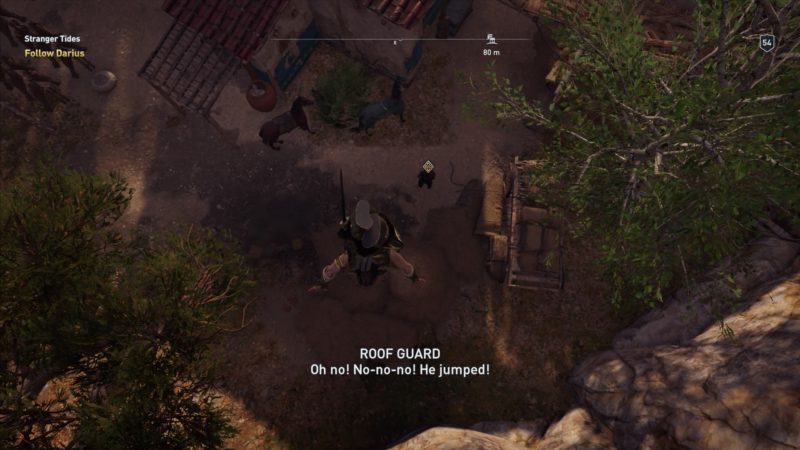 Follow Darius until he stops.
Investigate the area for Neema's trail
As Neema has gone missing, look for her trail.
There are three clues to interact with, and they are indicated by the magnifying glass symbol.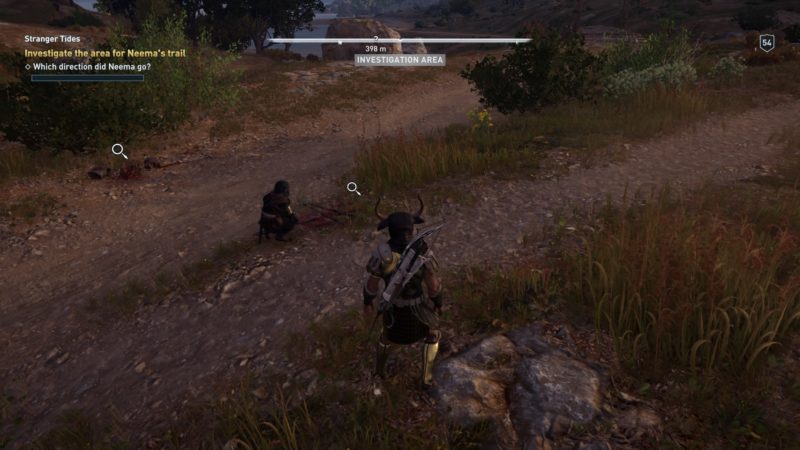 The third symbol is further ahead.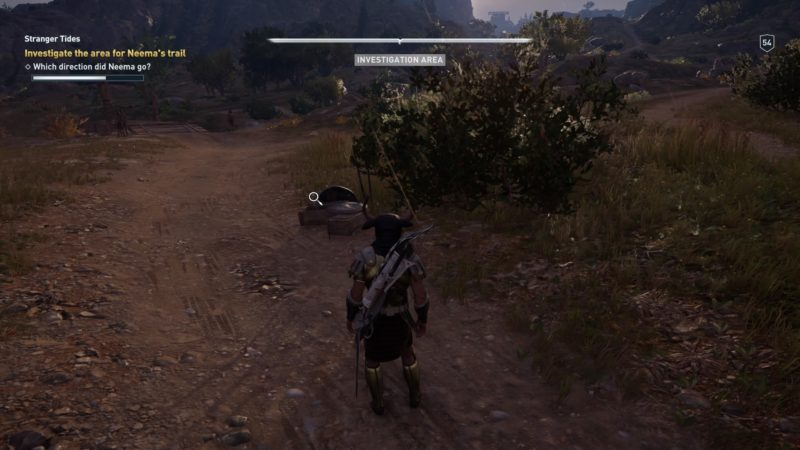 Once you've interacted with the clues, talk to Darius.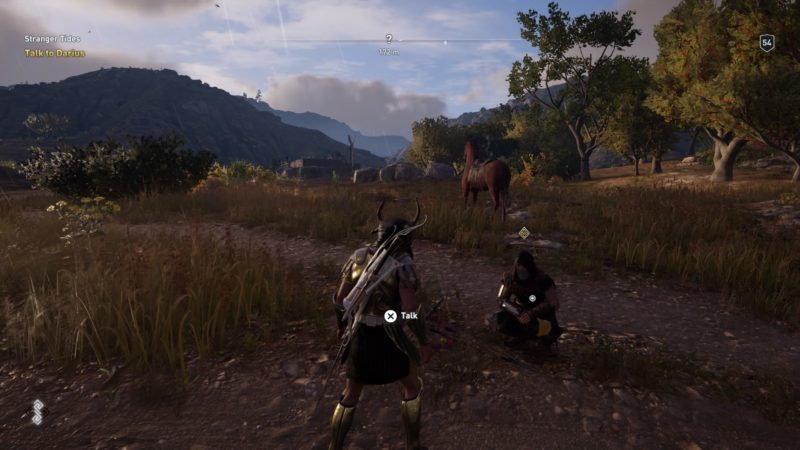 Follow him
Get back on your horse and follow Darius.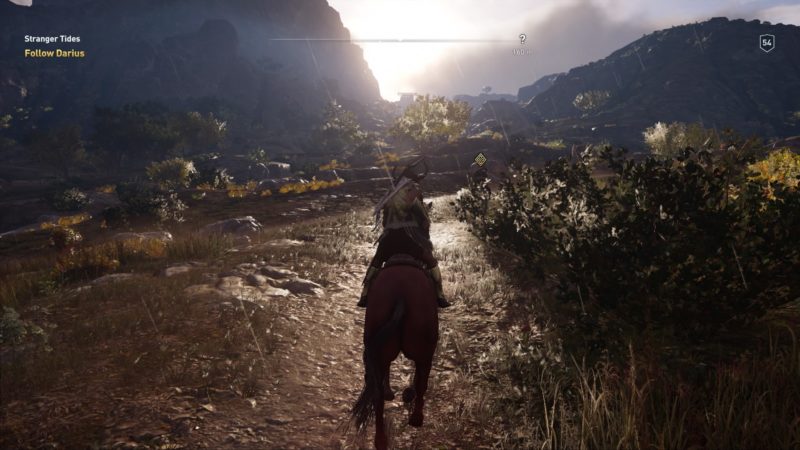 There'll be a fork and Darius will ask you to take the road towards the mountain.
Keep following him.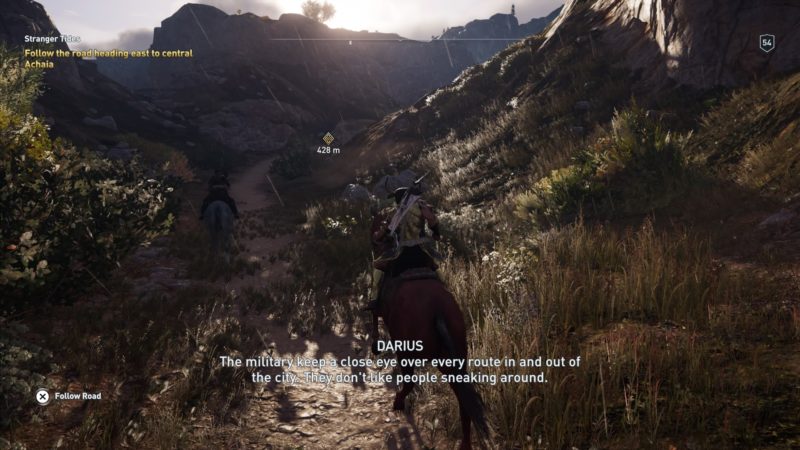 You will be ambushed twice during the journey. Kill all of the guards who try to kill you.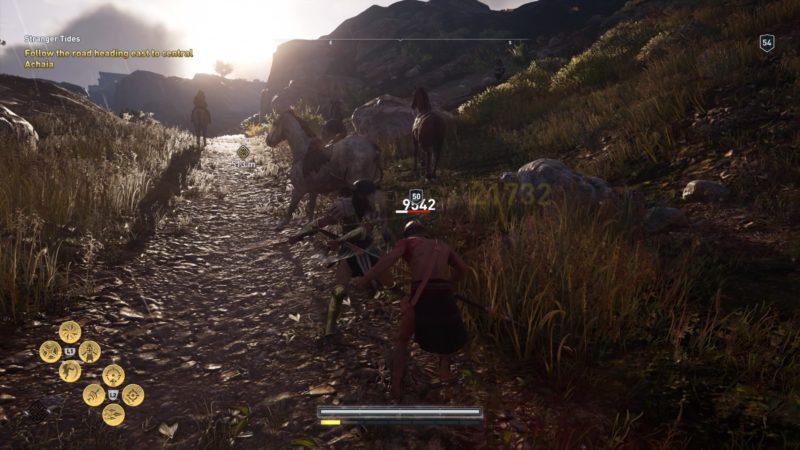 There are about three of them. In the second ambush, there are also about three or four of them.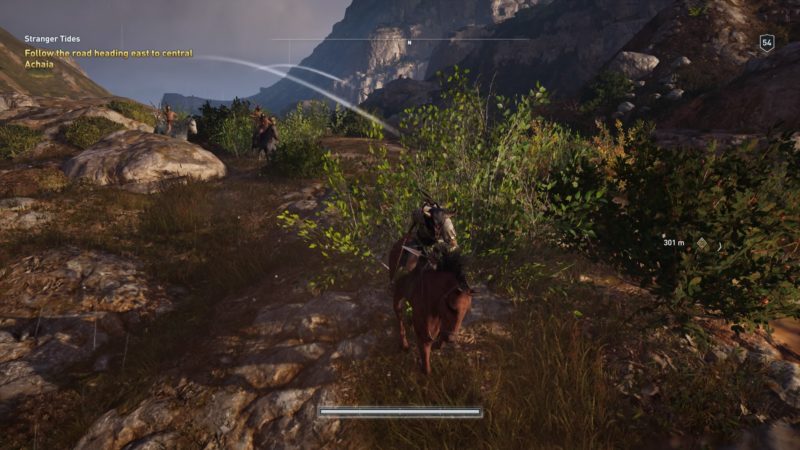 Talk to Darius
After eliminating the assailants, keep going until Darius stops. Talk to him.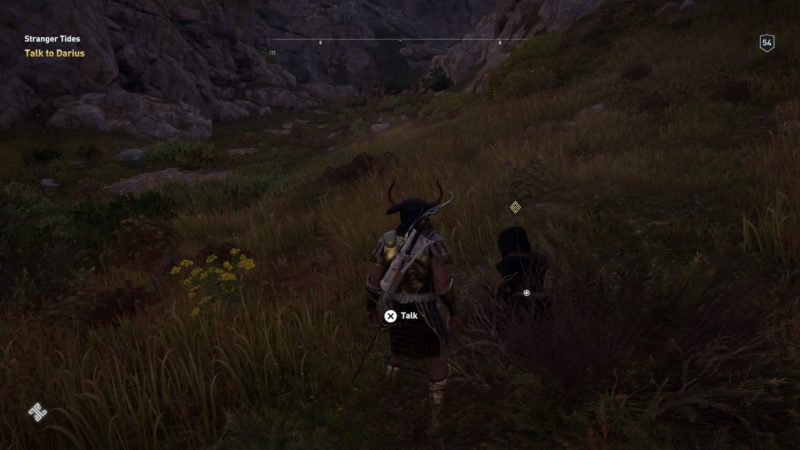 Kill the guards
You will then see some guards looking for Neema. There are at least six or seven of them.
Darius will ask for your opinion on how to approach them. I chose to use stealth.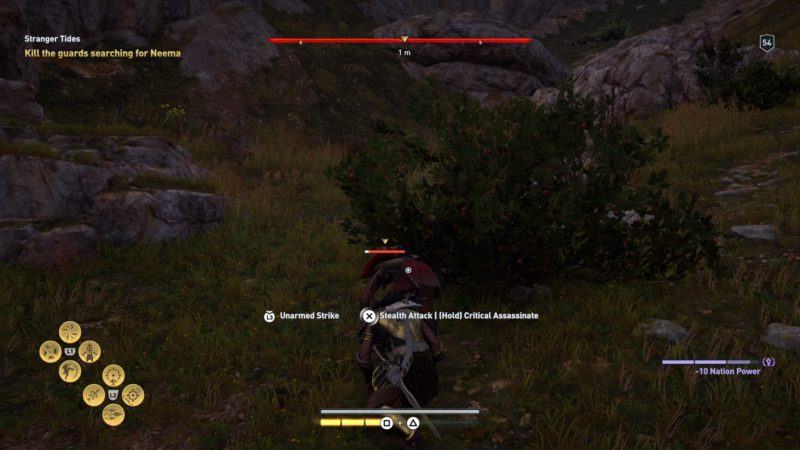 You can hide in the bushes and use some arrow skills to eliminate them, or just go behind them and stealth kill.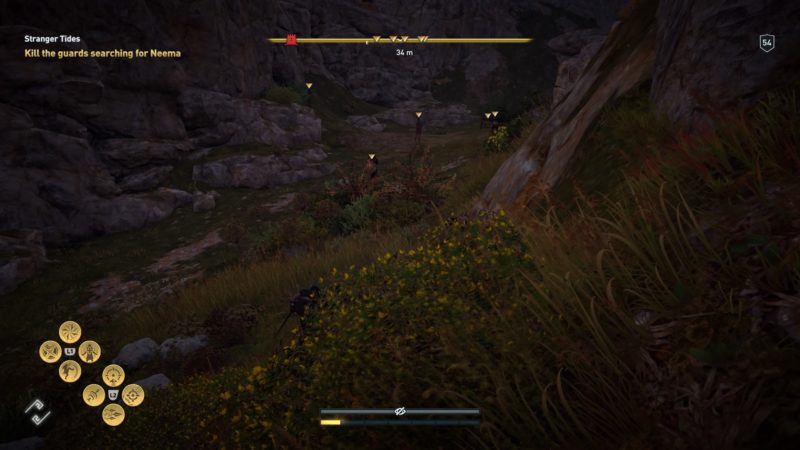 After killing the guards, a cutscene will load. Neema shows up from hiding with a little girl.
The quest completes here and you will earn some drachmae.
It will also lead to multiple quests.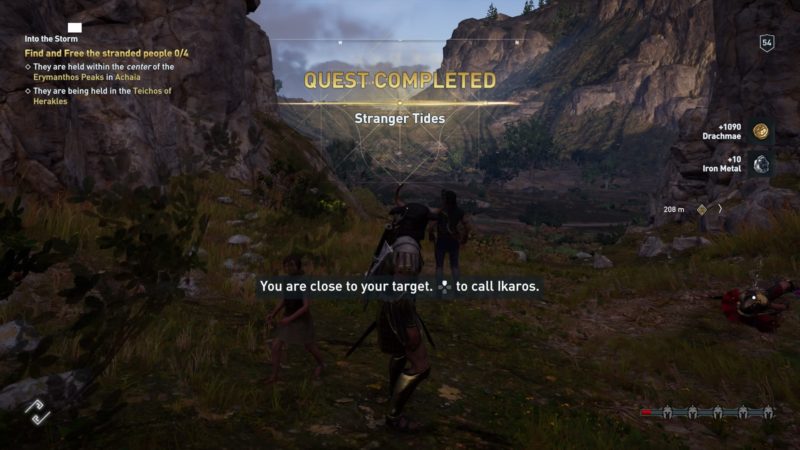 ---
Related articles:
Assassin's Creed Odyssey: Prodigal (Quest Walkthrough)
Assassin's Creed Odyssey: Dead Man Rises (Walkthrough)
AC Odyssey: On The Grapevine (Walkthrough)
Assassin's Creed Odyssey: Protector Of Persia (Huntsman Battle)
Assassin's Creed Odyssey: The Bright One (Defeat Arges The Cyclops)
AC Odyssey: The City That Cried Wolf (Walkthrough)
Assassin's Creed Odyssey: Taking Out The Competition (Walkthrough)
Assassin's Creed Odyssey: Mysterious Malady (Quest Walkthrough)