In Assassin's Creed Odyssey, you can collect Ainigmata Ostrakas which are tablets and they normally contain words.
Some of these tablets will give you clues to a riddle that you have to solve and get rewards.
Here's the location of the Smoke Signal riddle and how to solve it in AC Odyssey.
This riddle is unlocked after you've found the tablet at the Lion Hill. Riddle: Smoke is rising in Pirate's Revenge. Find me at the source!
Smoke Signal riddle location
To find the 'smoke signal', go to the island of Keos, which is also part of the Pirate Islands. The location is shown in the map below.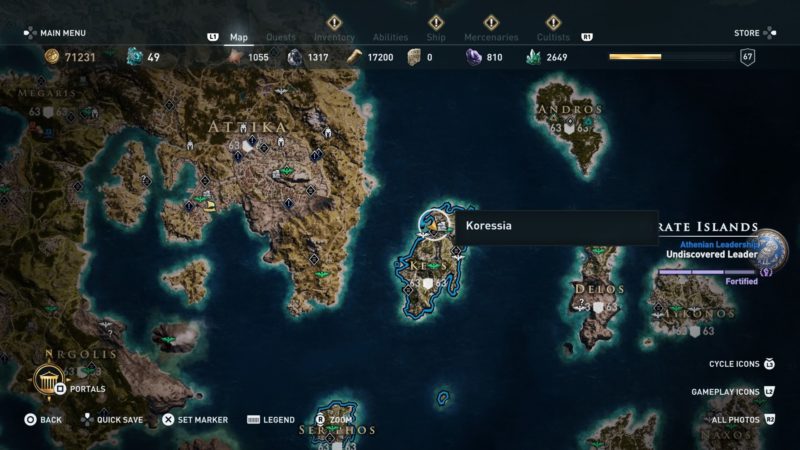 Get to the exact location shown in the map below, marked by the player's location. It's right beside a blacksmith icon on the map.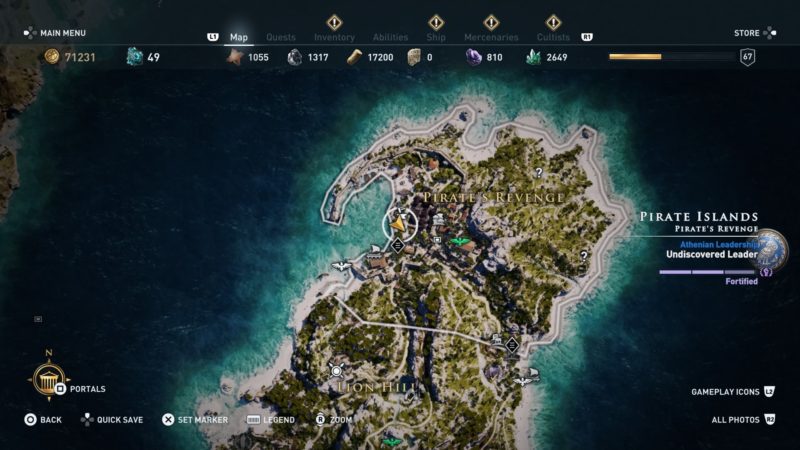 When you're there, you will notice many buildings that have burned down. The exact spot you're looking for is this pile of burnt bodies.
They are located in a rather open space and you can see it clearly once you've gone past the buildings.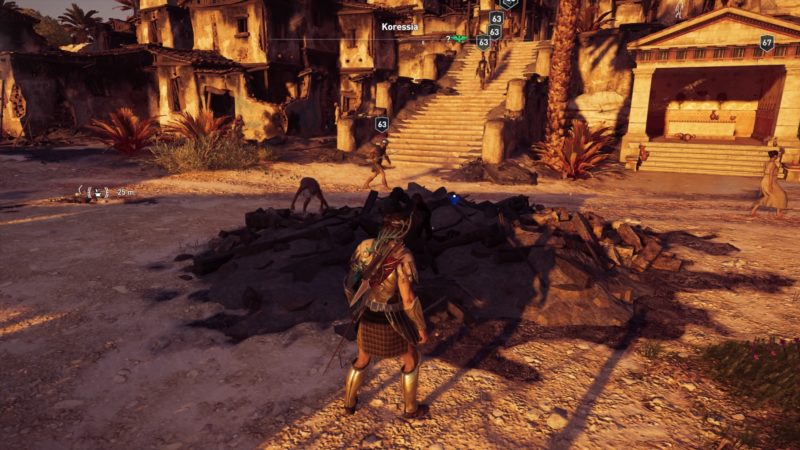 All you have to do is to interact with it and the Ostraka is resolved.
You will get a new engraving – +2% elemental resistance.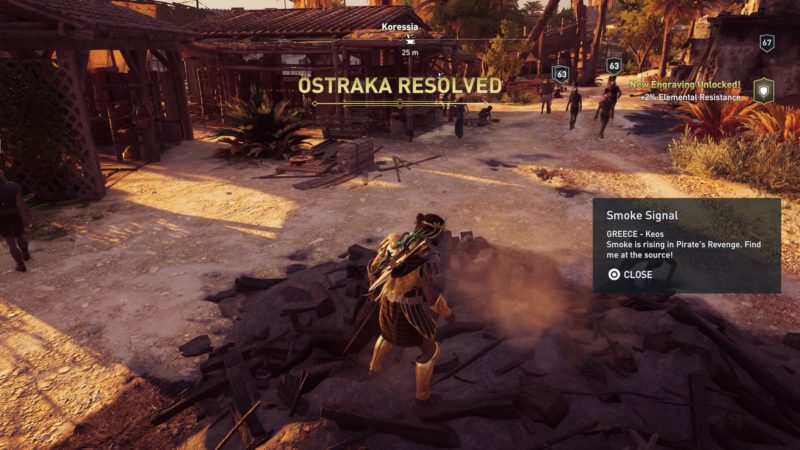 ---
Related articles:
Best Games Like Halo 5: Top 13 Alternatives To Check Out
Judgment (Judge Eyes) Chapter 2 – Beneath The Surface Walkthrough
AC Odyssey: Blue Eyed Beauty Riddle & Cradle Of Myths Tablet Location
How To Create Your Own Story: Assassin's Creed Odyssey
Defense Of Samos: Assassin's Creed Odyssey Walkthrough
Family Values: Assassin's Creed Odyssey Walkthrough