Sharp Lessons is a support quest in Assassin's Creed Odyssey involving the Daughters of Laiaia.
Your task is to help train the current general of Laiaia, i.e. Thyia. She's the one you rescued earlier.
Here's a walkthrough of Sharp Lessons in AC Odyssey.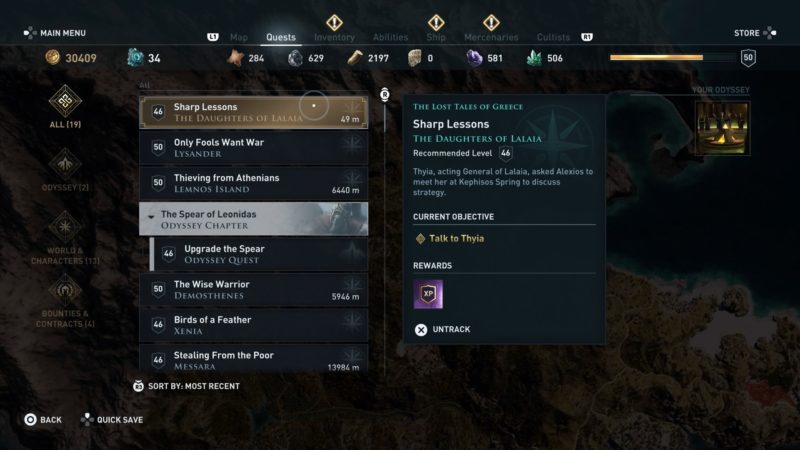 This quest is recommended for those level 46 and above, but it probably differs according to your own level.
To begin the quest, meet Thyia in Laiaia, near the waterfall.
Defeat Thyia
Thyia's exact location is shown in the map below, marked as the quest symbol.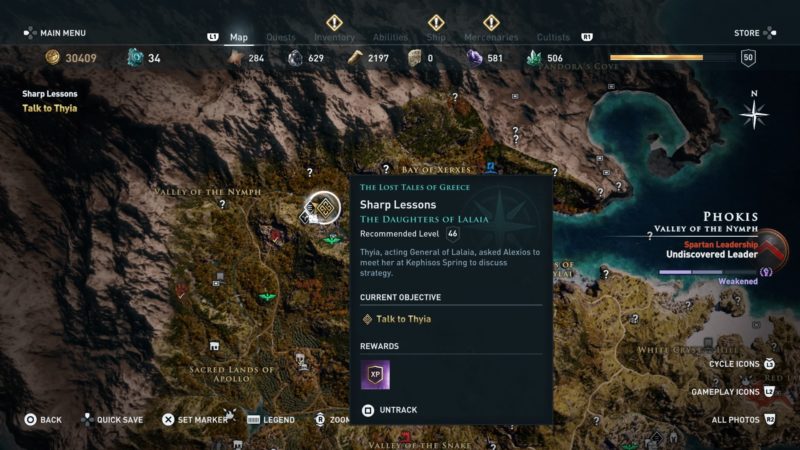 You should see her standing in the water, in front of the waterfall. She'll be carrying a torch.
Talk to her to begin the training.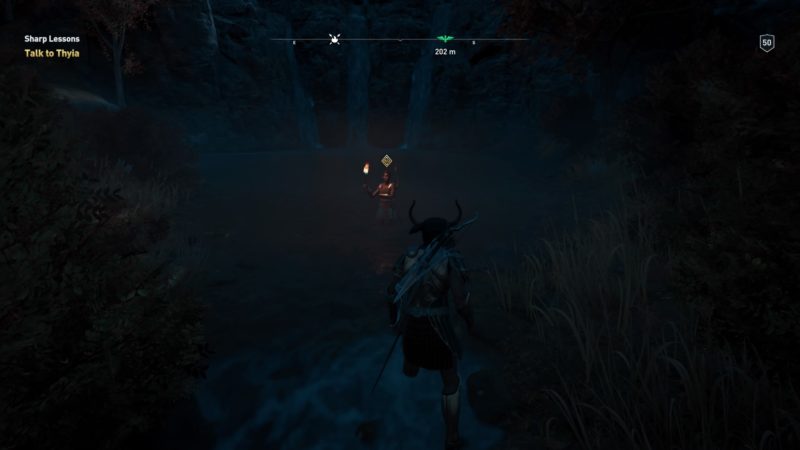 Your only objective here is to defeat Thyia. If you're already overpowered, this match will take no time at all.
She's not much of a fighter.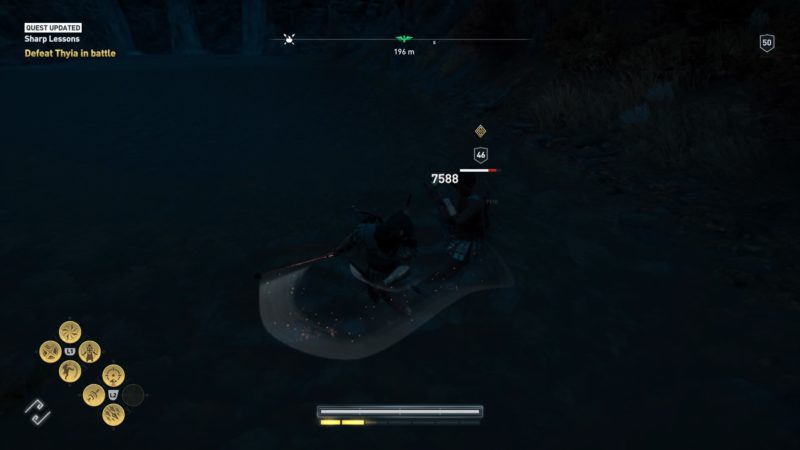 The quest completes after defeating Thyia. There may not be any quest rewards, but she's a romance option after you've done all of the quests for Laiaia.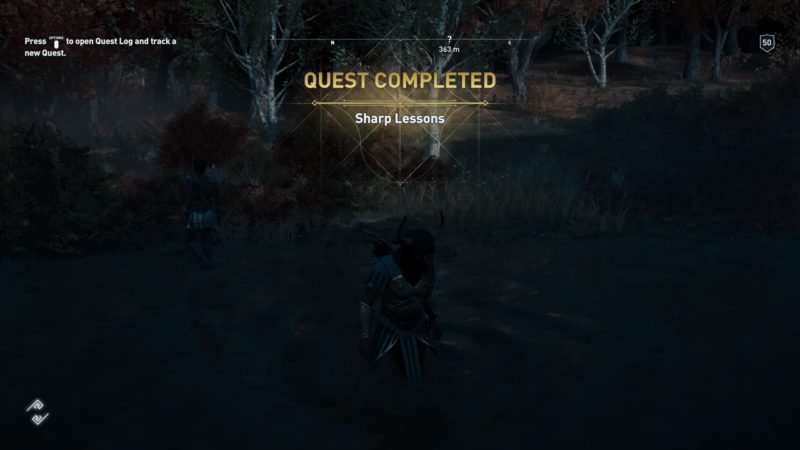 Hopefully this walkthrough is useful for you.
---
Related articles:
Assassin's Creed Odyssey: The Best Defense (Walkthrough)
Assassin's Creed Odyssey: The Ore Of Aphrodite (Walkthrough)
AC Odyssey: Learning The Land (Walkthrough)
Assassin's Creed Odyssey: A Gathering Storm (Walkthrough)
Assassin's Creed Odyssey: Sent By Brasidas (Walkthrough)
AC Odyssey: Markos' Fate (Walkthrough)
Assassin's Creed Odyssey: Farm In Flames (Walkthrough)
Assassin's Creed Odyssey: Old Friends, Old Problems (Walkthrough)