Sent By Brasidas is a quest in Assassin's Creed Odyssey where you need to help some Spartans.
Your task is to kill several Athenians at a camp site near the sea in the island of Kos.
Here's a walkthrough of Sent By Brasidas in AC Odyssey.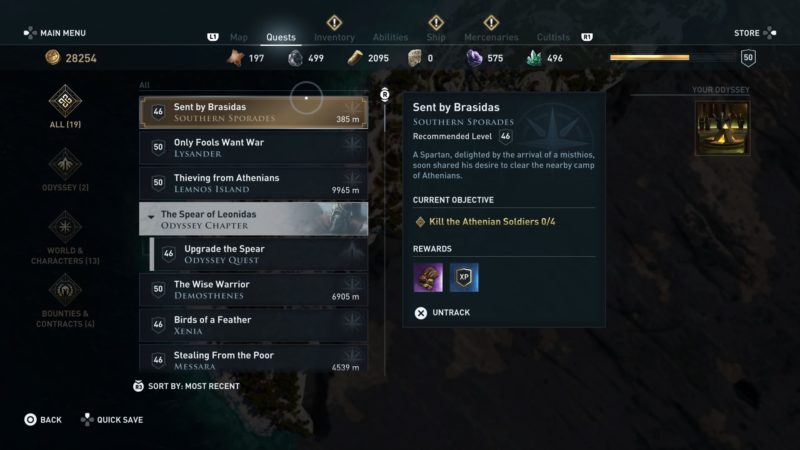 This quest is recommended for those level 46 and above, but it probably differs according to your own level.
To begin this quest, get to the island of Kos. You should see the left and right symbol on the map.
The exact location is shown in the map below.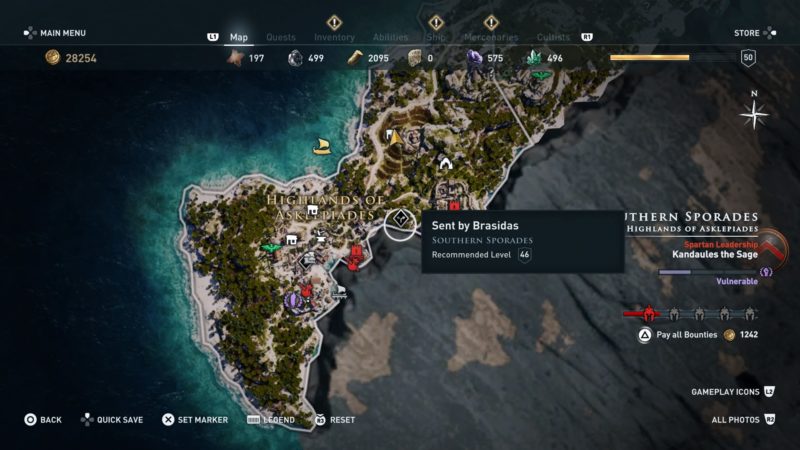 Talk to this Spartan at a camp.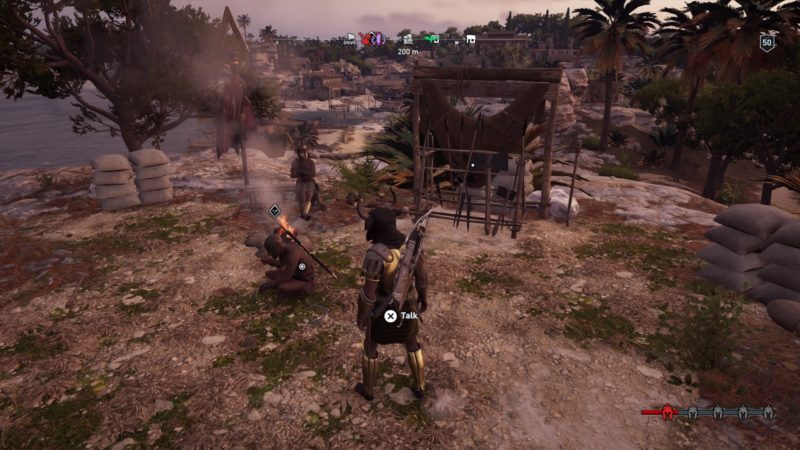 Kill the Athenian soldiers
The Spartans believe that you were sent by Brasidas. Your objective now is to kill four Athenian soldiers on the same island.
The exact location of the Athenians is shown in the map below, marked as the quest symbol.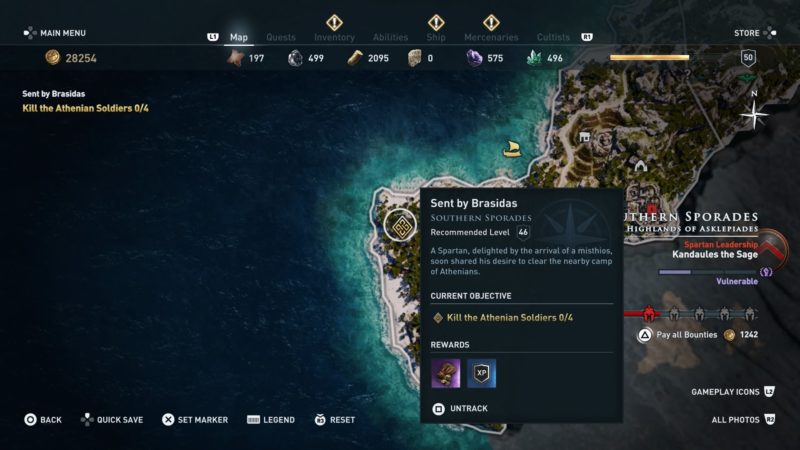 As they are only a few men, you can take them on directly. After killing them, remember to loot the treasure chest and other stuff.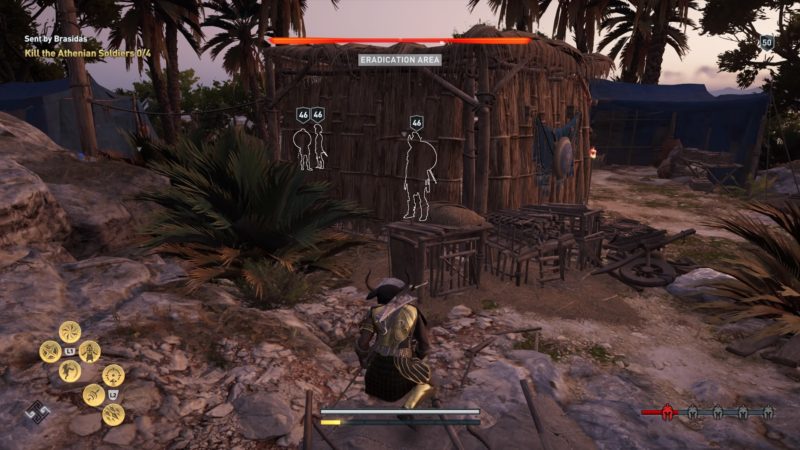 Return to the Spartan soldier
Get back to the Spartan at the exact location shown in the map below.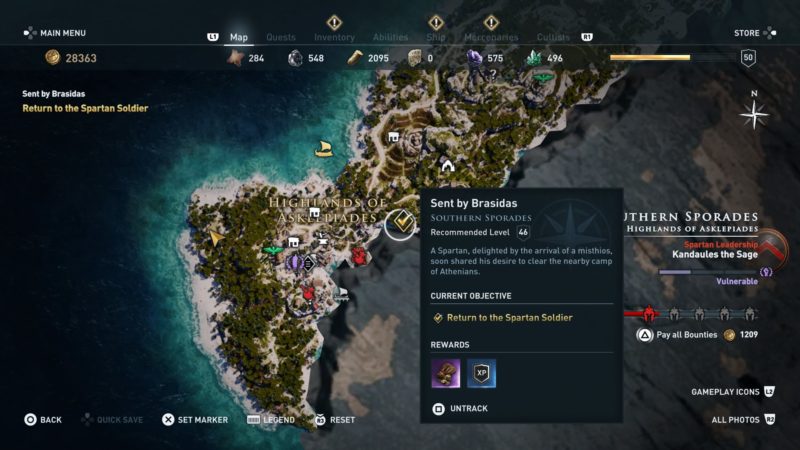 Talk to him and the quest completes. You should earn some drachmae and olive wood as rewards.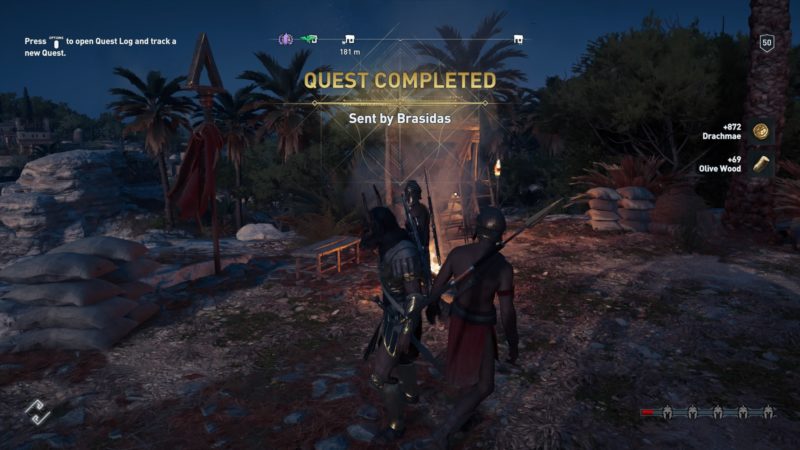 ---
Related articles:
Assassin's Creed Odyssey: The Ore Of Aphrodite (Walkthrough)
AC Odyssey: A Gathering Storm (Walkthrough)
Assassin's Creed Odyssey: Markos' Fate (Walkthrough)
Assassin's Creed Odyssey: Farm In Flames (Walkthrough)
AC Odyssey: Old Friends, Old Problems (Walkthrough)
Assassin's Creed Odyssey: A Business Opportunity (Walkthrough)