School of Hard Knocks is a support quest in Assassin's Creed Odyssey in Thasos.
Your task is to find out what's happening at the Champion's Gym in Thasos and help Mikkos.
Here's a walkthrough of School of Hard Knocks in AC Odyssey.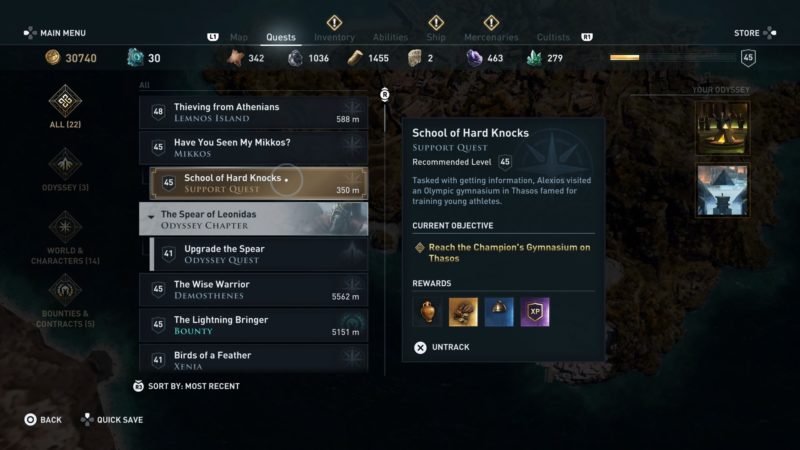 This quest is recommended for those level 45 and above, but it may differ according to your own level.
Reach the Champion's Gym
The first objective is to get to the Champion's Gym in Thasos. The exact location of the gym is shown in the map below, marked as the quest symbol.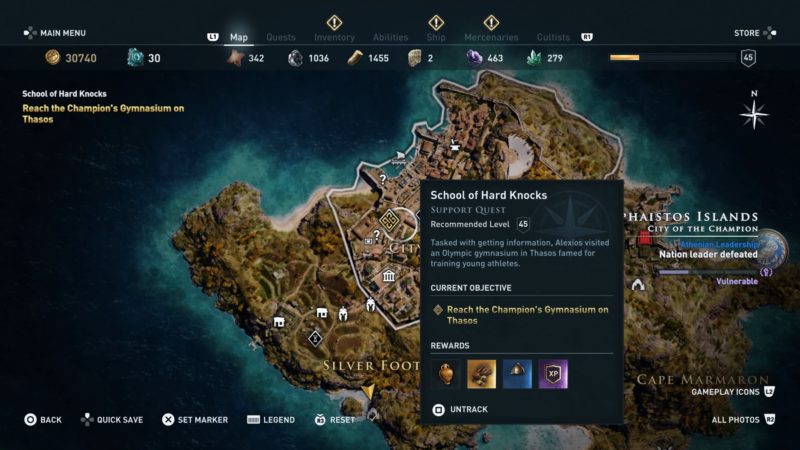 You will find a small girl in front of the gym. Talk to her and then find out what's going on in the gym.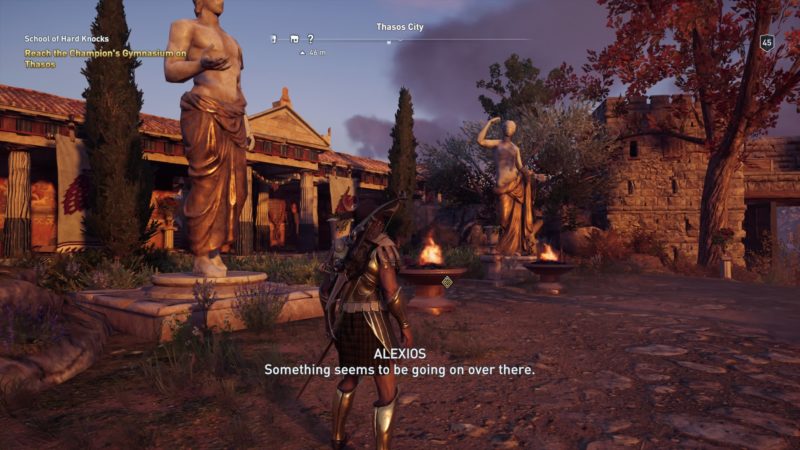 Talk to the head trainer
You will see a huge guy in the gym. He is the trainer. Talk to him.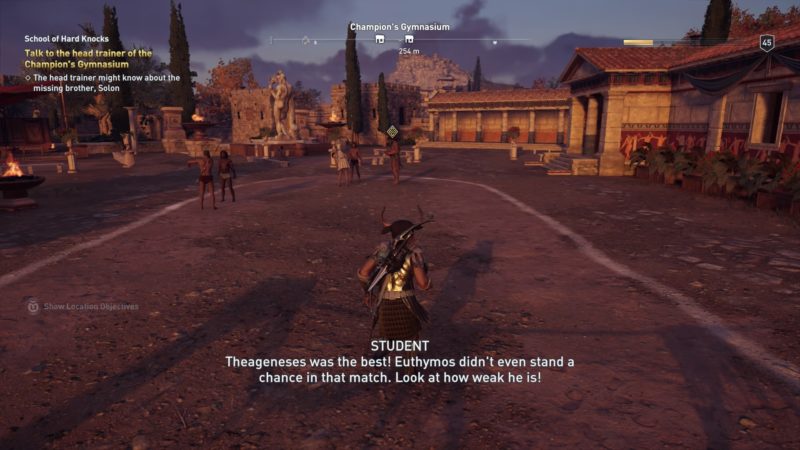 He is called the Great Euthymos and Alexios will challenge him to a fight to dig out some information.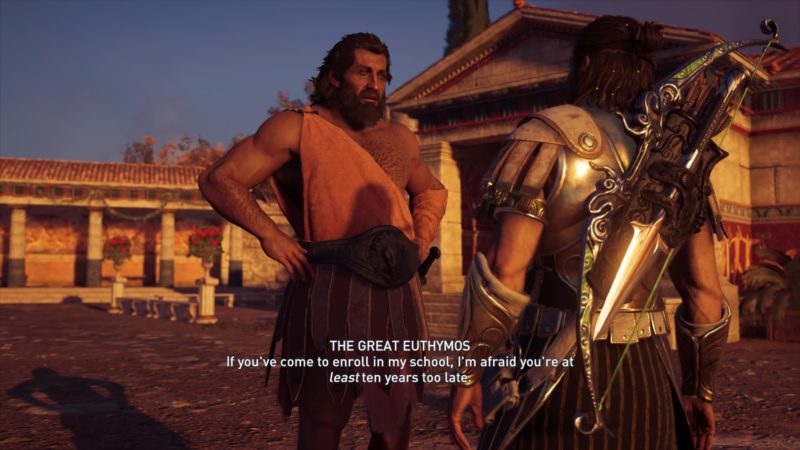 You can probably pay to skip the fighting part, but there's no point in that.
I chose the "I'll fight the students" option.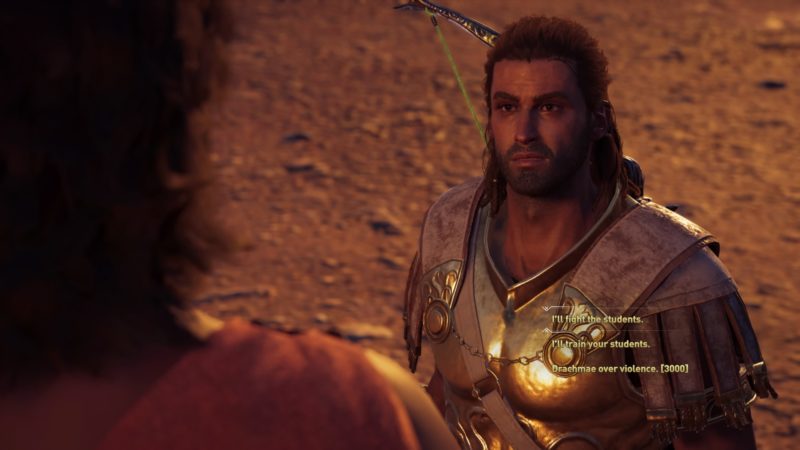 Defeat the students
Firstly, you have to just fight one guy and defeat him. After beating him, another three will appear and just defeat all of them.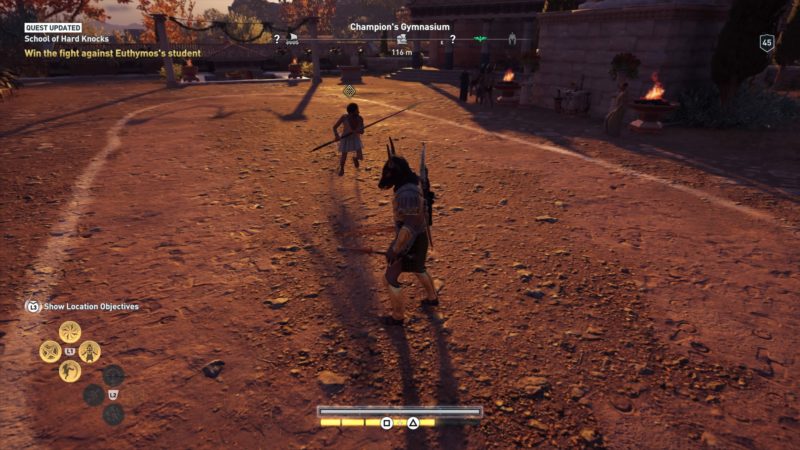 Fight Euthymos
After beating the students, you will take on Euthymos himself.
He isn't exactly that strong but still worth the fight.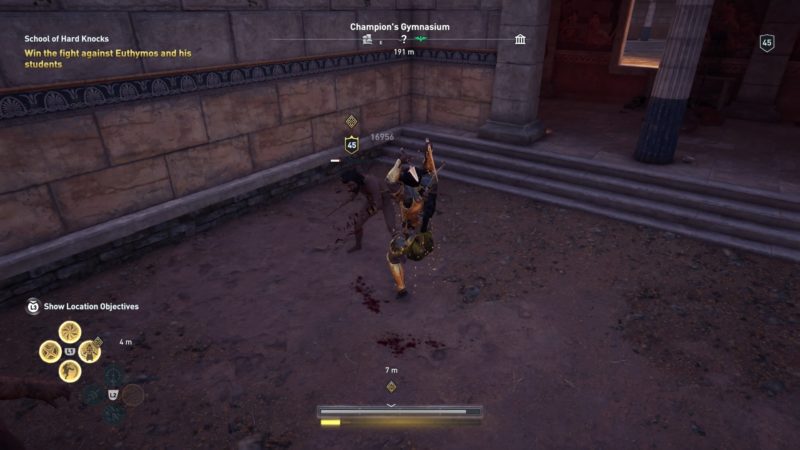 He will have two students helping him as well. Defeat all of them.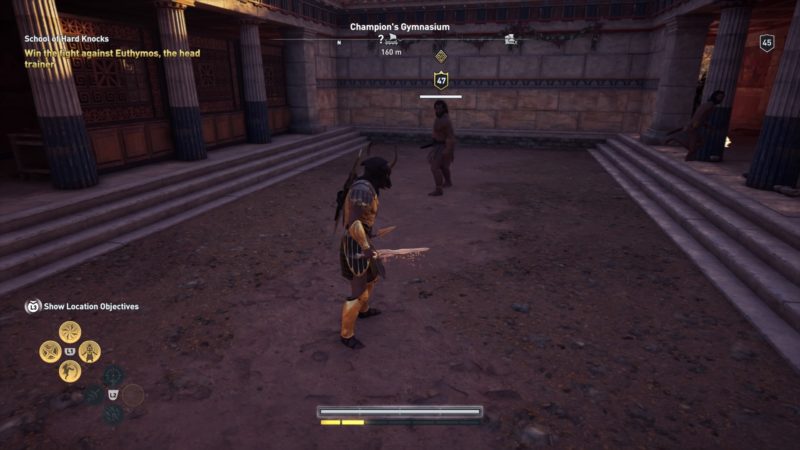 After winning the match, you can recruit one of the students as a lieutenant.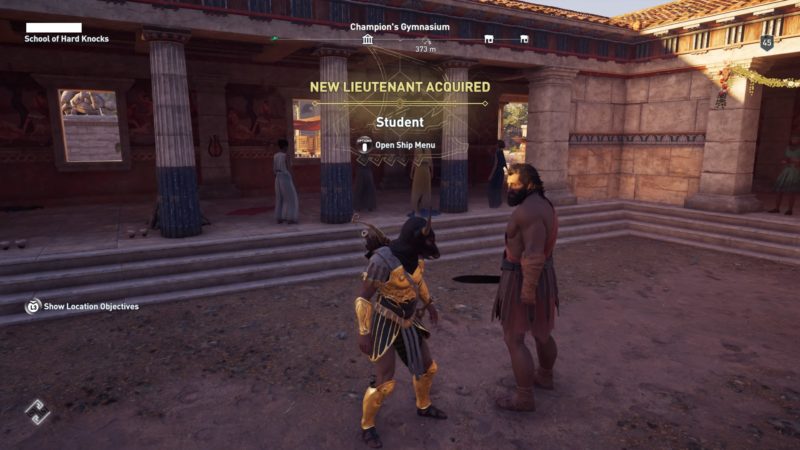 The quest completes here and you will get some drachmae and a helmet.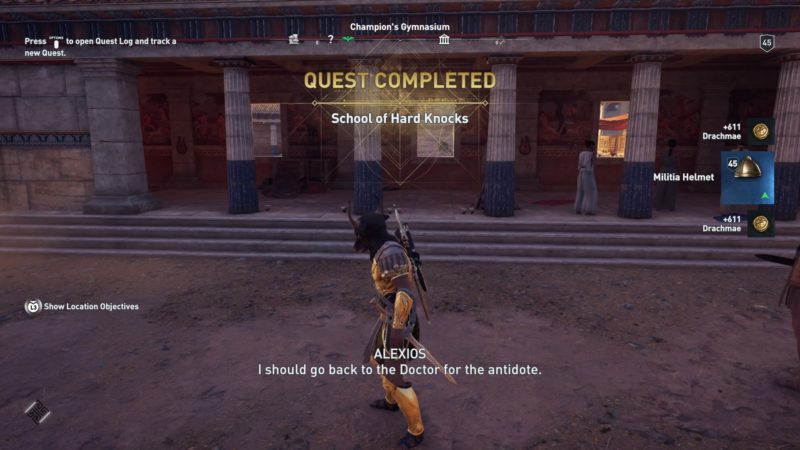 ---
Related articles:
Assassin's Creed Odyssey: Waiting For Galarnos (Walkthrough)
AC Odyssey: Retribution (Walkthrough)
Assassin's Creed Odyssey: Purple Pain (Quest Walkthrough)
Assassin's Creed Odyssey: Stairway To Olympos (Kill The Cyclops)
AC Odyssey: Left To Dye (Walkthrough)
Assassin's Creed Odyssey: A God Among Men (Walkthrough)