Righting A Wrong is a new quest in AC Odyssey under the branch One Really, Really Bad Day.
Your task is to get to Alponos and meet a leader to find out who the imposter is.
Here's a walkthrough of Righting A Wrong in AC Odyssey.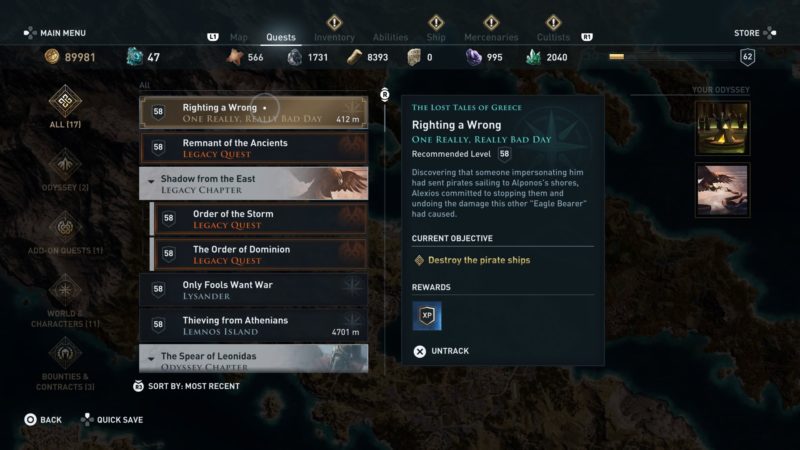 This quest is recommended for level 58 and above, but it differs according to your own level.
Go to Lokris
The person you're supposed to meet is in Lokris. To begin the quest, get to the exact location shown in the map below.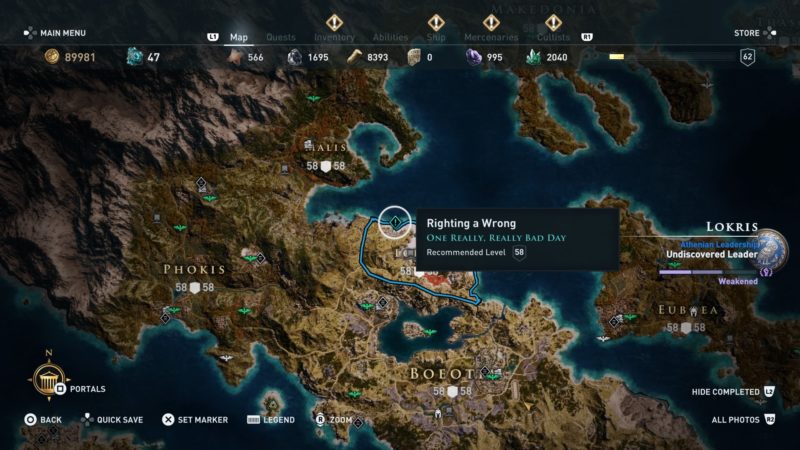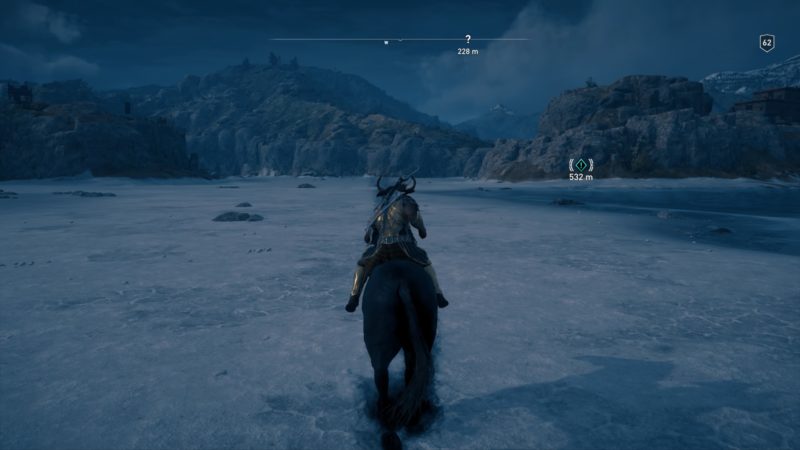 You will see the man standing near the flames on a ledge. Talk to him to begin the quest.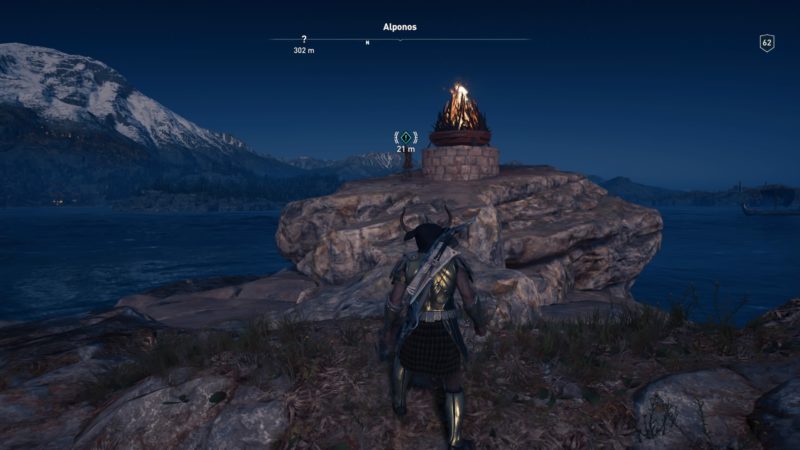 Destroy the pirate ships
Megakles (the man) claims that the fake Eagle Bearer caused him more damage. You now have to help him destroy the pirate ships in the sea.
You should be able to see the pirate ship in front of you.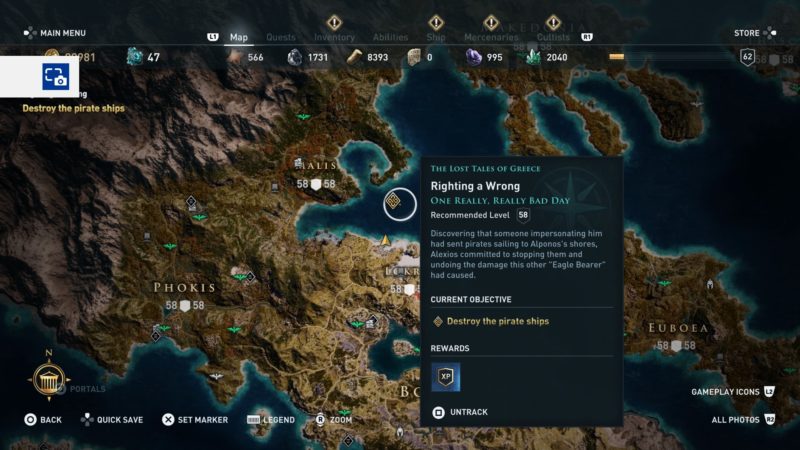 To destroy it, you probably need the Adrestia. Go to any of the nearby docks and summon your ship.
The pirate ship is pretty weak. Just one ramming and it's probably destroyed.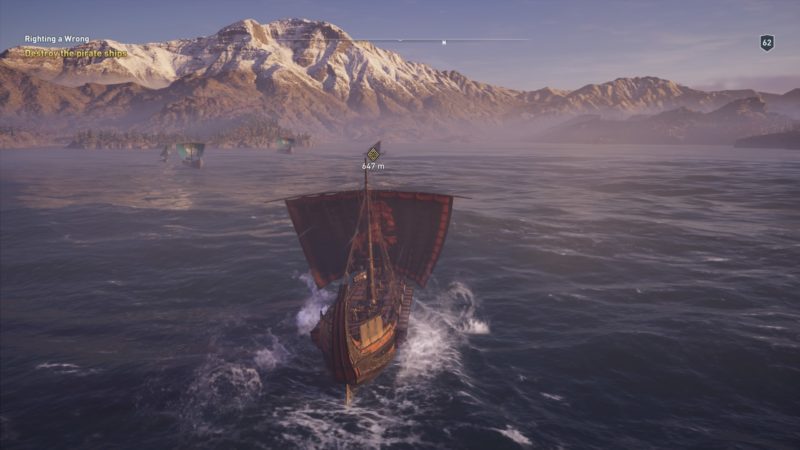 Report to Megakles
After destroying the ship, get back to Megakles.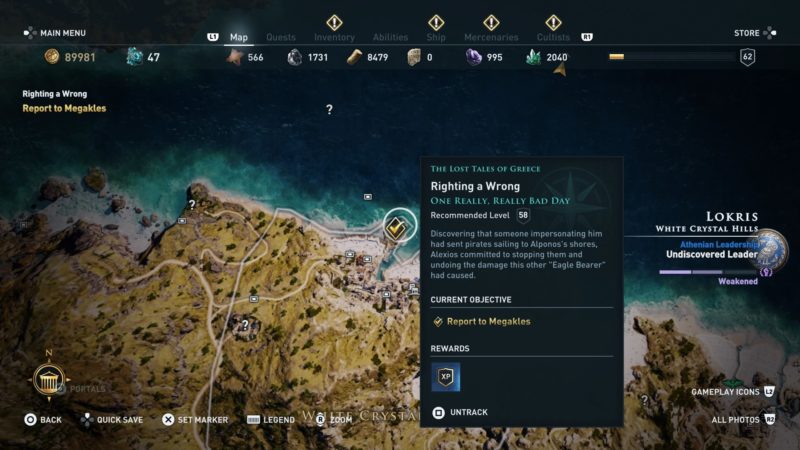 Talk to him.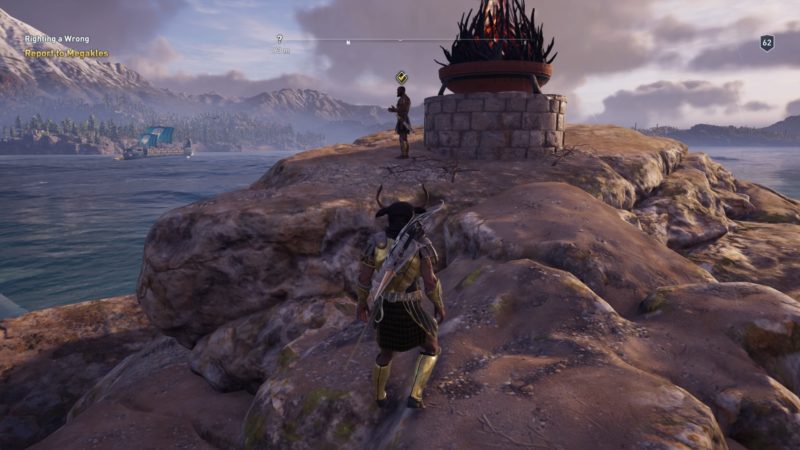 He'll tell you that you destroyed the wrong ship, and they were actually allies pretending to be pirates.
The quest completes here and you'll unlock more quests.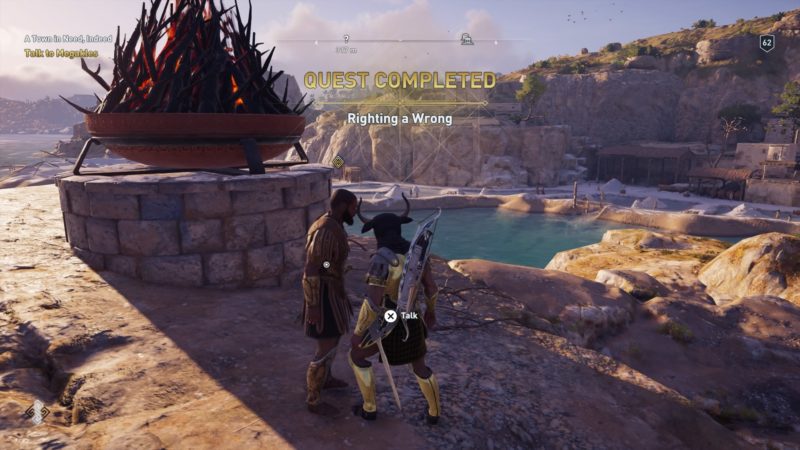 ---
Related articles:
A Horse, Of Course: Assassin's Creed Odyssey Walkthrough
Ajax On Fire: Assassin's Creed Odyssey Walkthrough
A Town In Need, Indeed: Assassin's Creed Odyssey Walkthrough
There Can Be Only One: Assassin's Creed Odyssey Walkthrough
Good News: Assassin's Creed Odyssey Walkthrough
The Beacons Are Lit: Assassin's Creed Odyssey Walkthrough
The Keeper And The Flame: Assassin's Creed Odyssey Walkthrough