Revenge of the Wolf is a side quest in Assassin's Creed Odyssey on the island of Lesbos.
Your task is to help rescue a woman's husband who may have been taken by the wolves.
Here's a walkthrough of Revenge of the Wolf in AC Odyssey.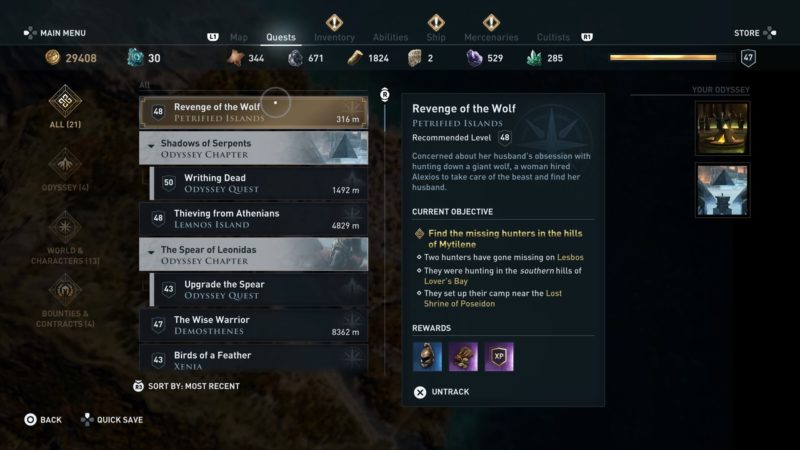 This quest is recommended for those level 48 and above, but it may differ according to your own level.
To begin the quest, get to the island of Lesbos, more particularly Lover's Bay. The exact location is shown below.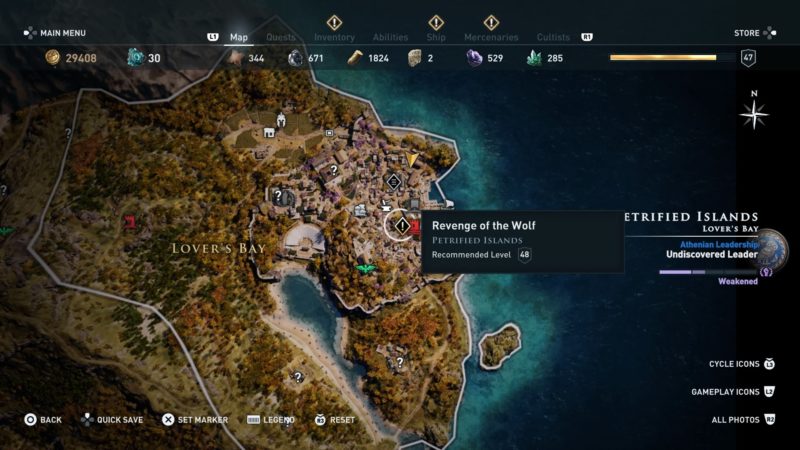 Talk to the civilian who is asking for help.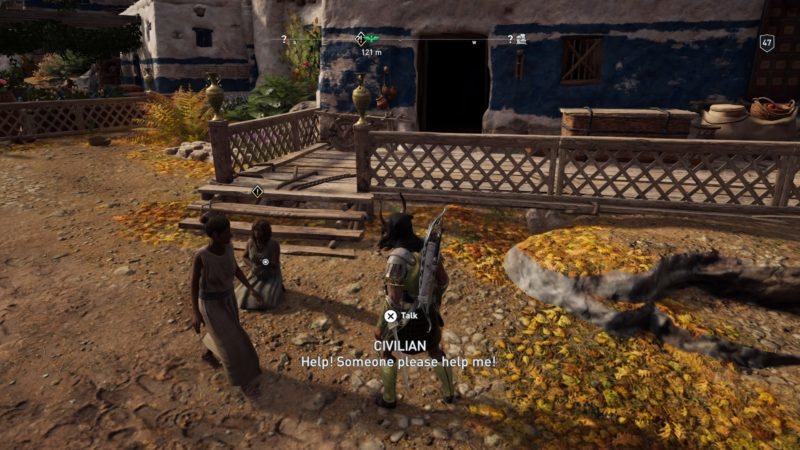 Find the missing hunters
Your objective now is to look for the missing hunters. The location you should go to is shown in the map below, marked as the quest symbol.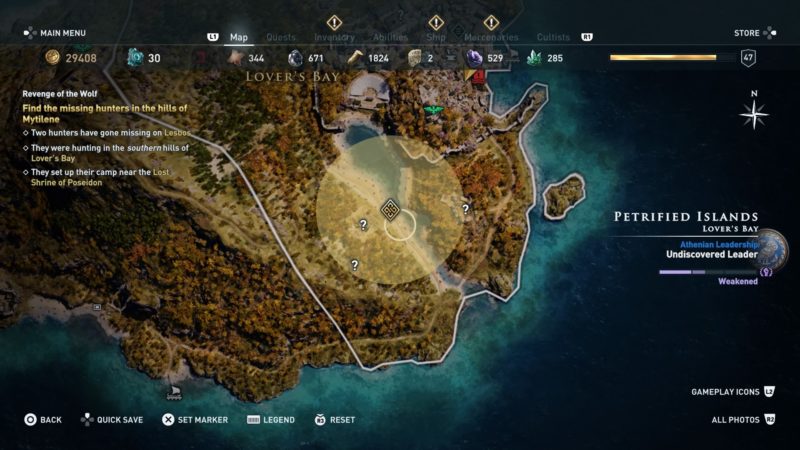 More precisely, you have to get to the Lost Shrine of Poseidon.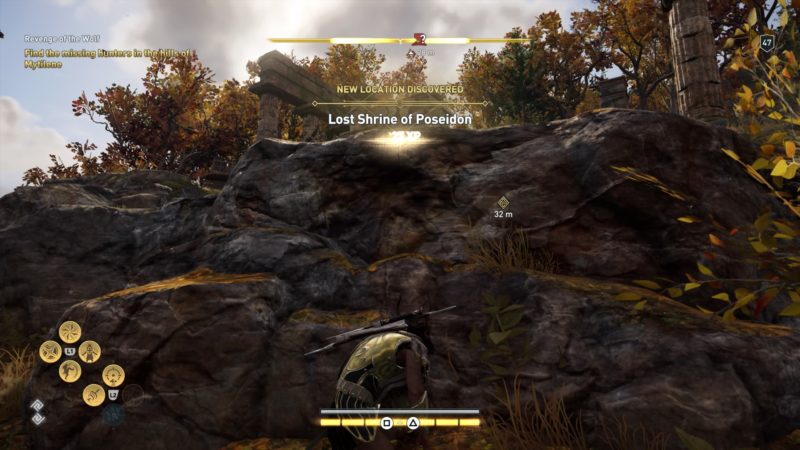 As you arrive, you should see some boars in the area. Kill them or whatever.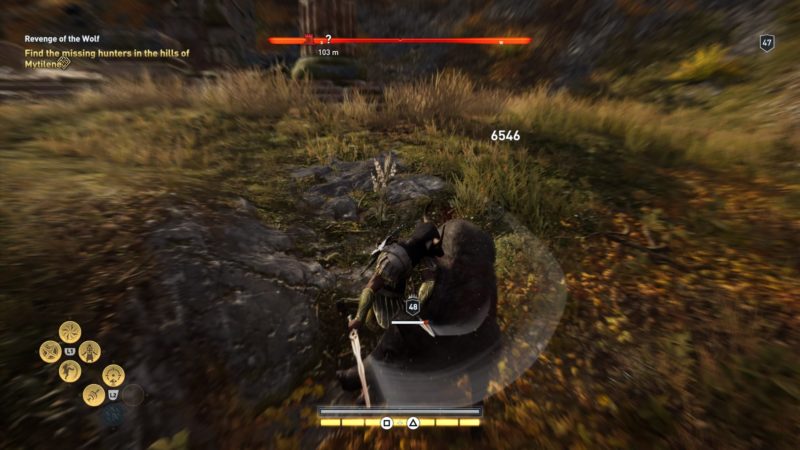 Investigate the area
The hunters are nowhere to be found. Investigate the area for clues. There should be three areas with the magnifying glass symbol.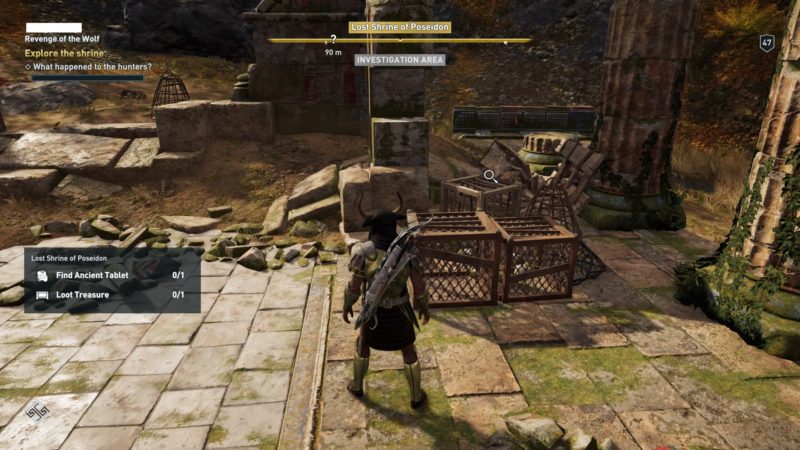 Two of them are on the blood trails. One of the hunters is already dead.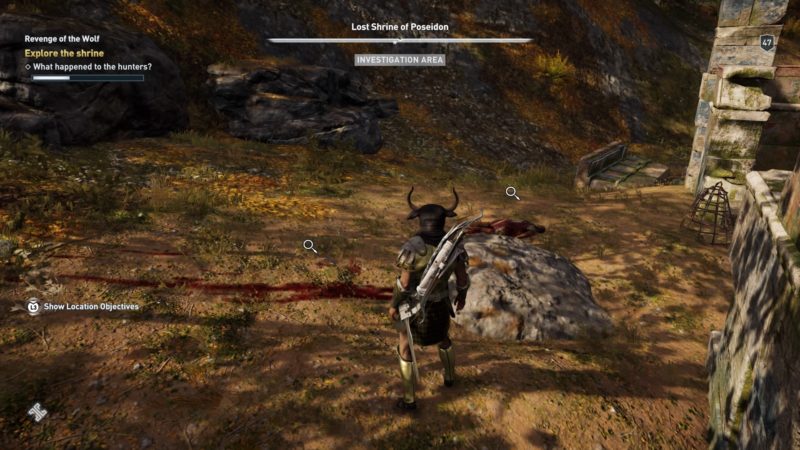 Track the missing hunter
Now, look for the other hunter. He's just nearby inside a cave. Get to the location shown in the map below.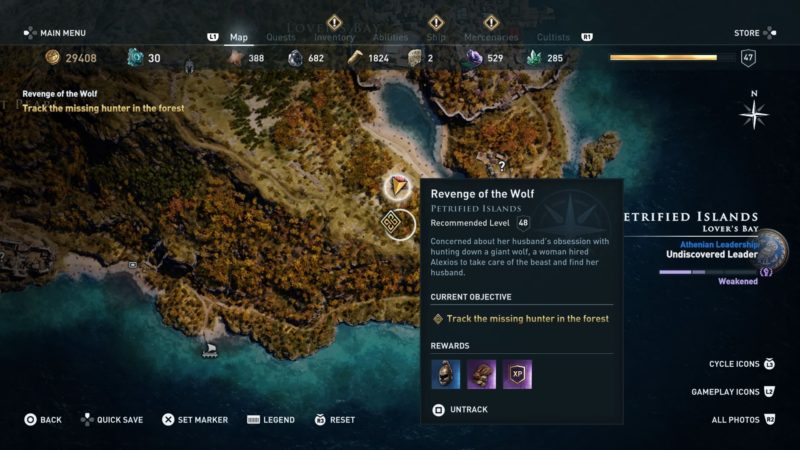 Or you can just follow the blood trail and you will reach the White Wolf Cave.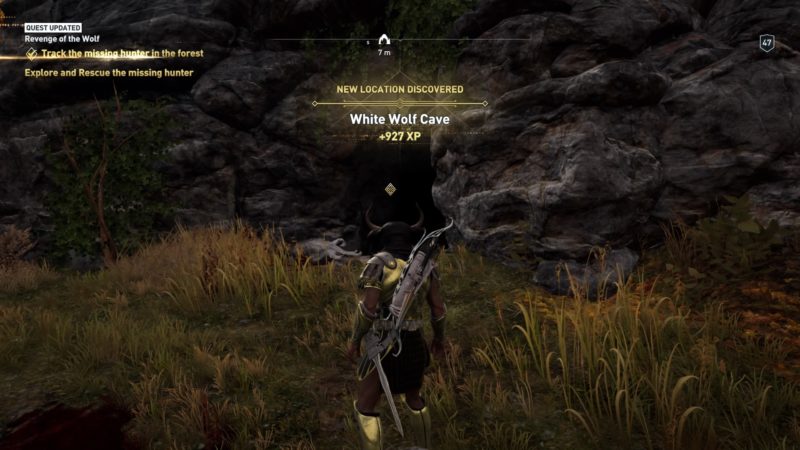 As you enter the cave and walk for a bit, there should be a cutscene. The hunter is injured and on the ground.
During the conversation, I chose "Wolf, it's time for dinner". The wolf will then come and kill the hunter for revenge.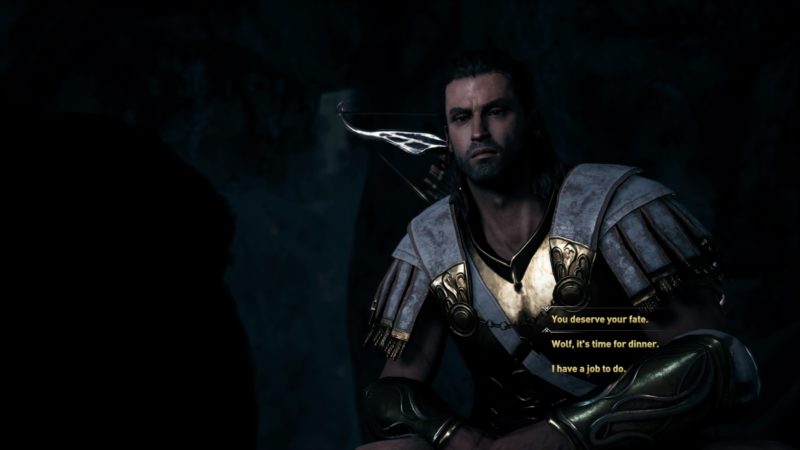 However, you can also kill the wolf after the cutscene even if you chose not to kill it in the conversation.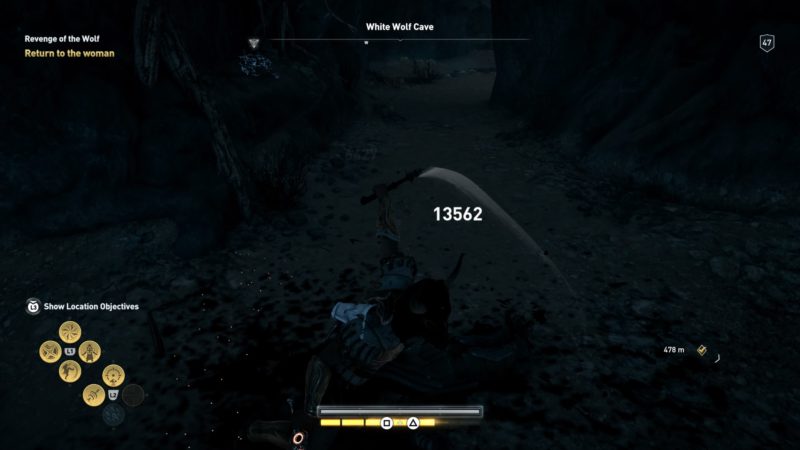 Return to the woman

Get back to the woman in the location earlier, as shown in the map below.
Her husband is the one whose dead body you found earlier.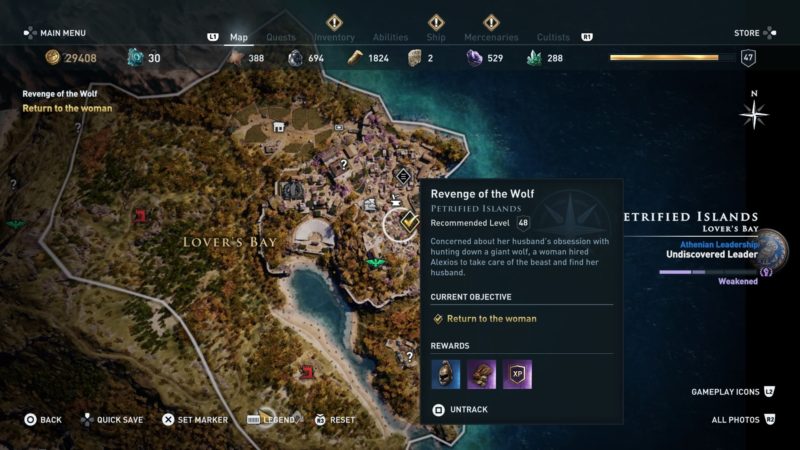 The quest completes here and you will get a helmet plus some drachmae.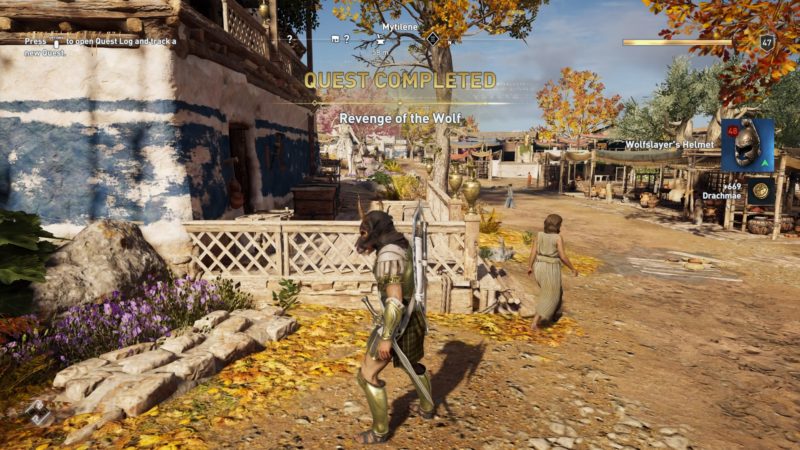 ---
Related articles:
AC Odyssey: The Blind King (Prince Of Persia) Walkthrough
Assassin's Creed Odyssey: Shroud Of The Bear (Walkthrough)
Assassin's Creed Odyssey: Journey's End (Walkthrough)
AC Odyssey: Art Leading Life (All Statues)
AC Odyssey: The Message, The Stick, And The Artist