Retribution is a side quest in Assassin's Creed Odyssey that takes place on the island of Thasos.
Your task is to end the reign of terror on Thasos from the Cult of Kosmos.
Here's a walkthrough of the quest Retribution in AC Odyssey.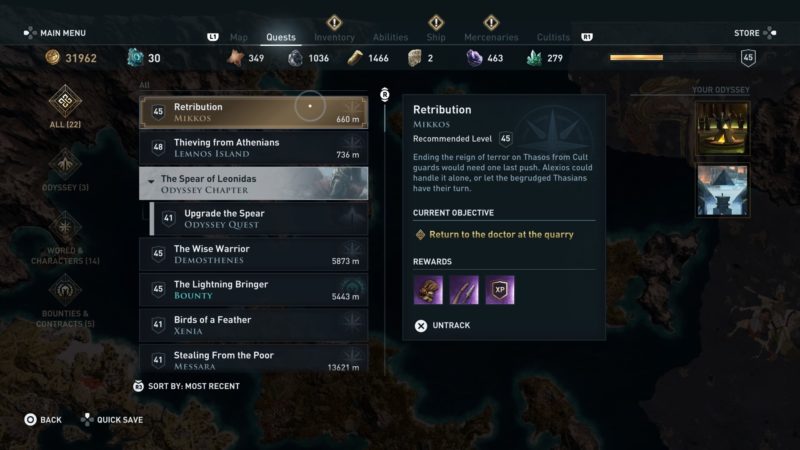 This quest is recommended for those level 45 and above, but it may differ according to your own level.
Return to the doctor
The first objective is to get back to the doctor you met in the previous quests.
His exact location is shown in the map below, marked as the quest symbol. He is in Aliki Quarry.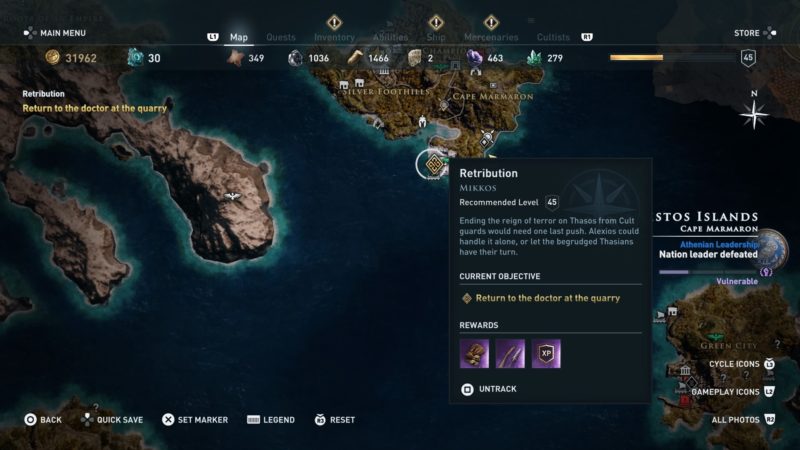 As you get there, you will notice that most people are dead. There are a few guards surrounding the doctor.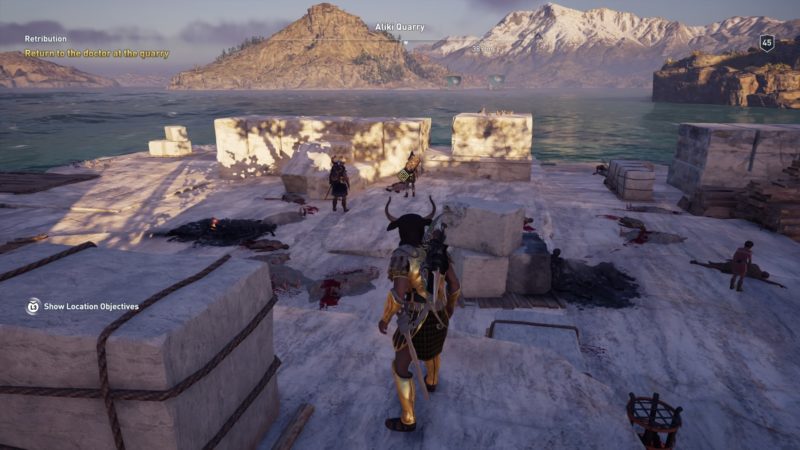 Kill the cultist members.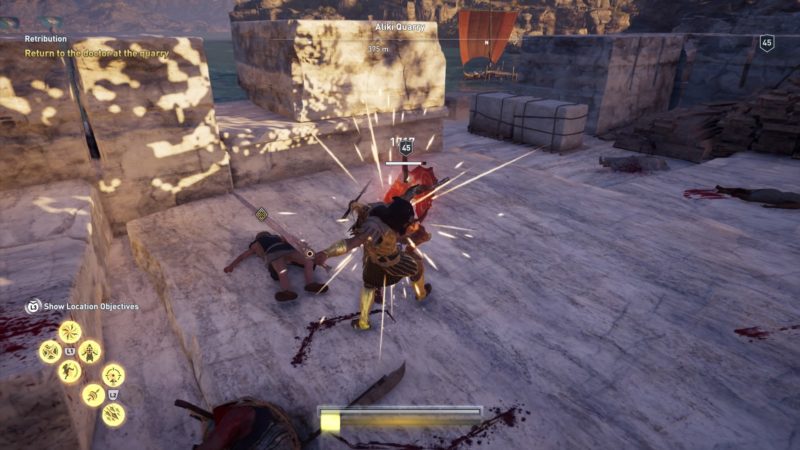 Talk to the doctor who's dying. He will give you the antidote for Neleus, but he himself can't be saved.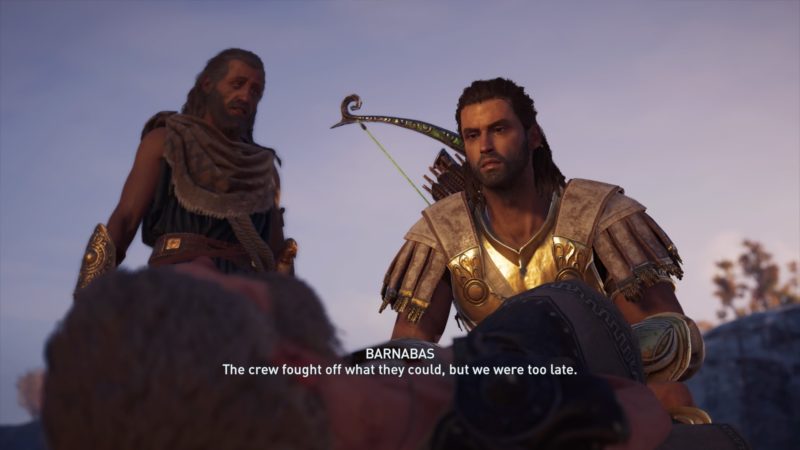 You can choose to kill him to end the misery or just let him die slowly.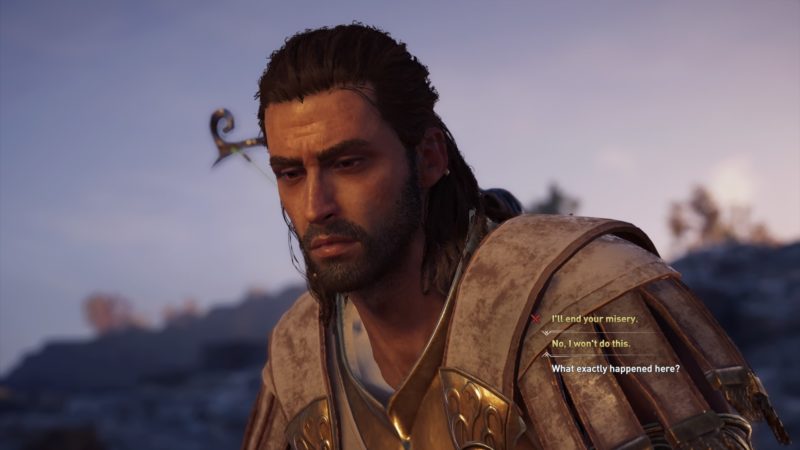 Even if you chose to spare him, you can later kill him after the cutscene and gain some items.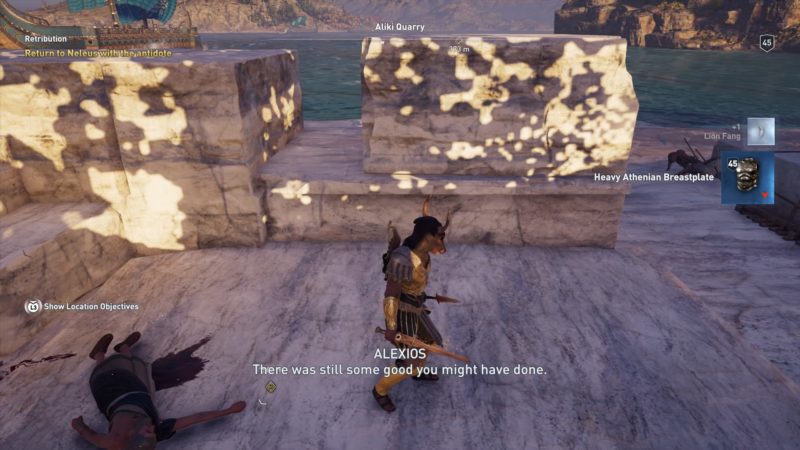 Return to Neleus with the antidote
Once you're done, get back to Neleus with the antidote. He is in Mikkos' house.
The exact location is shown in the map below.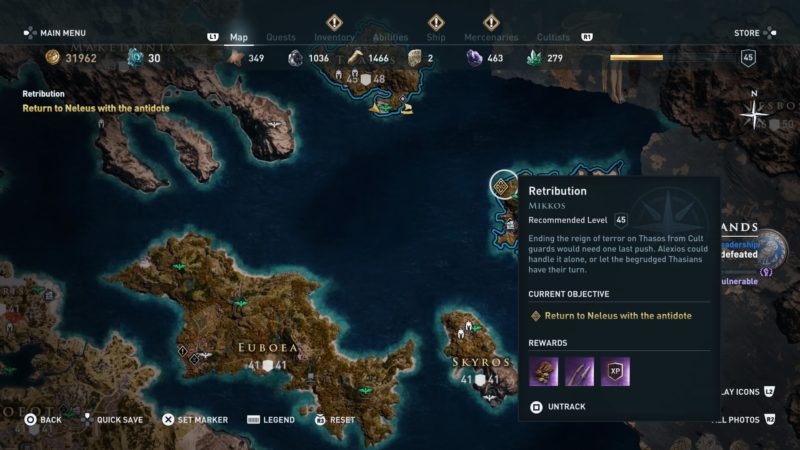 As you arrive, you'll see the houses on fire and some dead.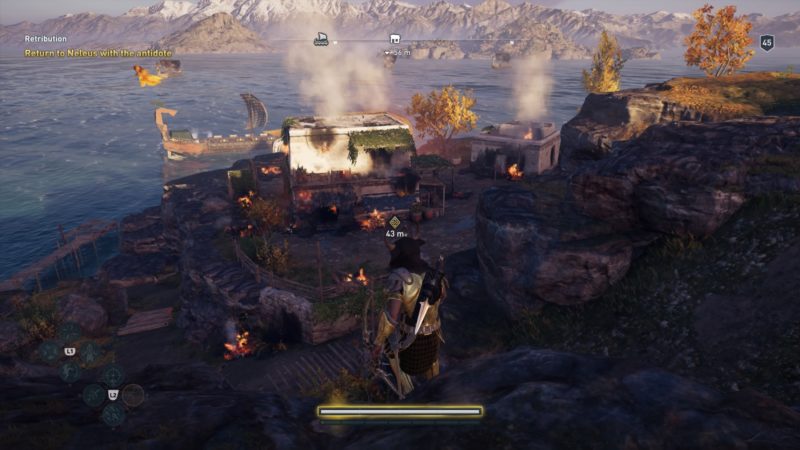 Get closer and you will find a few cult guards. Kill all of the guards.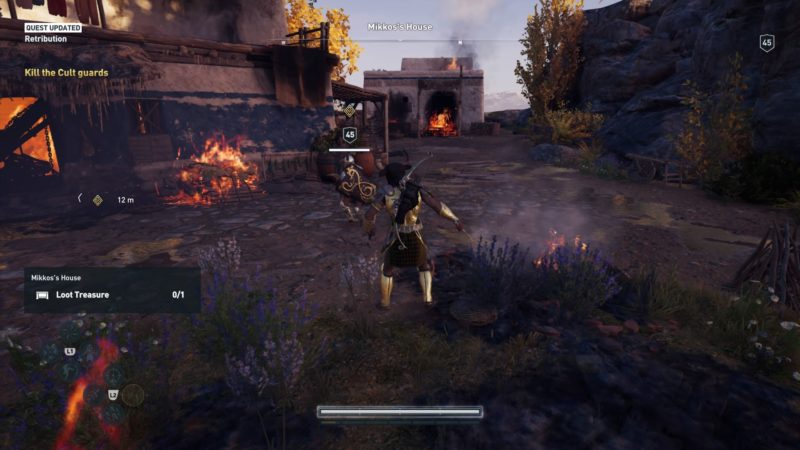 Talk to the villager
After killing the cultists, talk to the villager standing near Mikkos' house.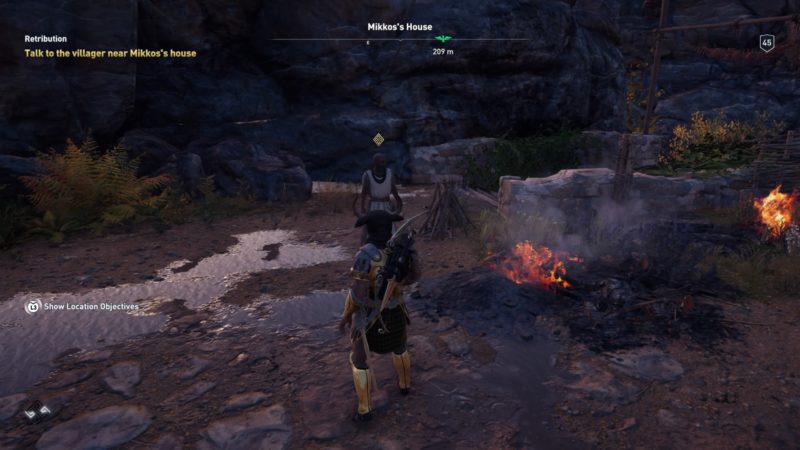 During the cutscene, you can choose to go solo or ask all of them to help you in getting rid of the cult.
If you chose to ask for their help, all of them will die later.
Reach the Ancient Stronghold
I personally asked for their help, so I had to meet them at the Ancient Stronghold.
The exact location is shown in the map below.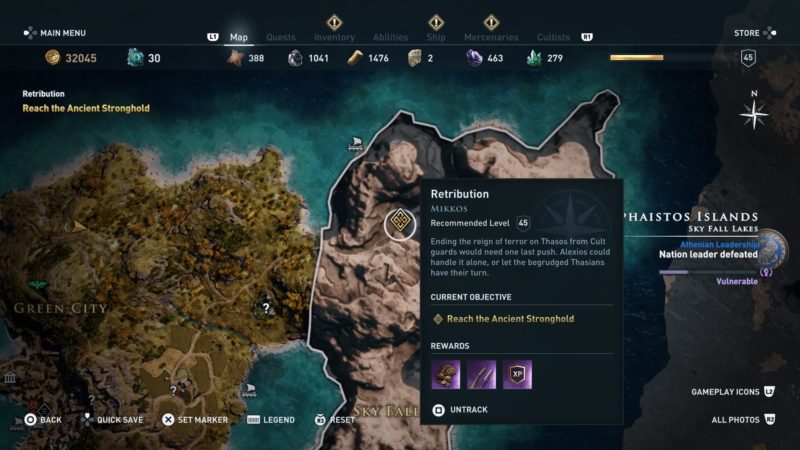 You will notice a group of villagers there all ready to fight.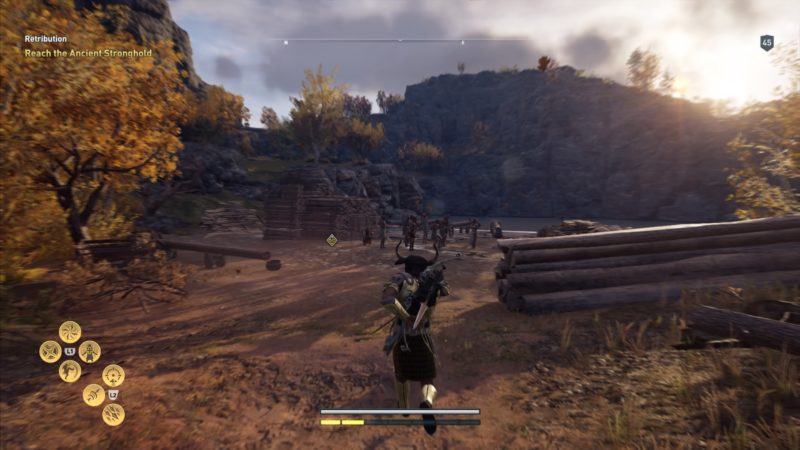 Follow them and charge into the stronghold.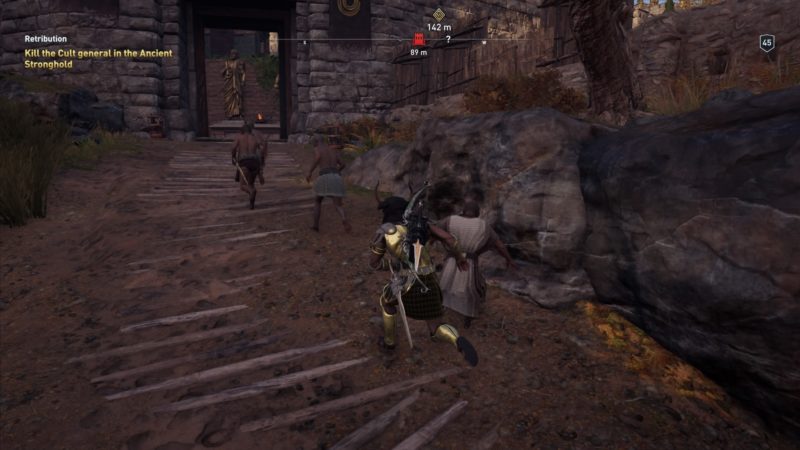 Kill the cult general
There are plenty of guards inside the stronghold. You don't have to kill all of them. Just get rid of the general and you're done.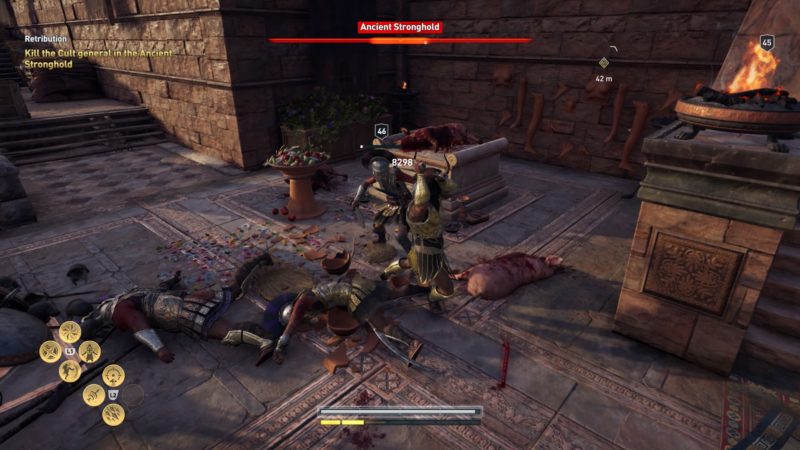 The general can be found quite high up inside a building. Kill him and your task is complete here.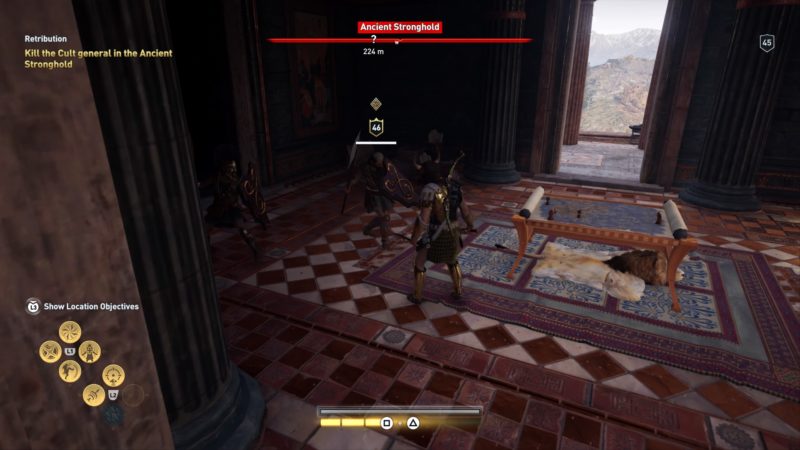 Escape the Ancient Stronghold
Now, all you have to do is to get out of the stronghold. More precisely, get to the exit / entrance of it.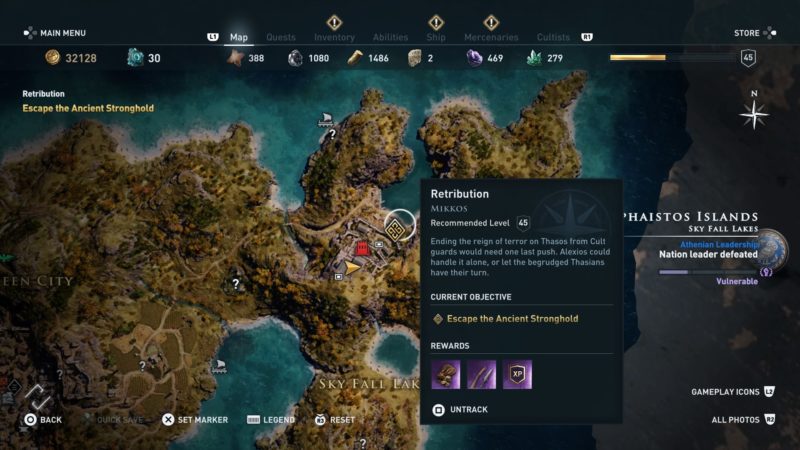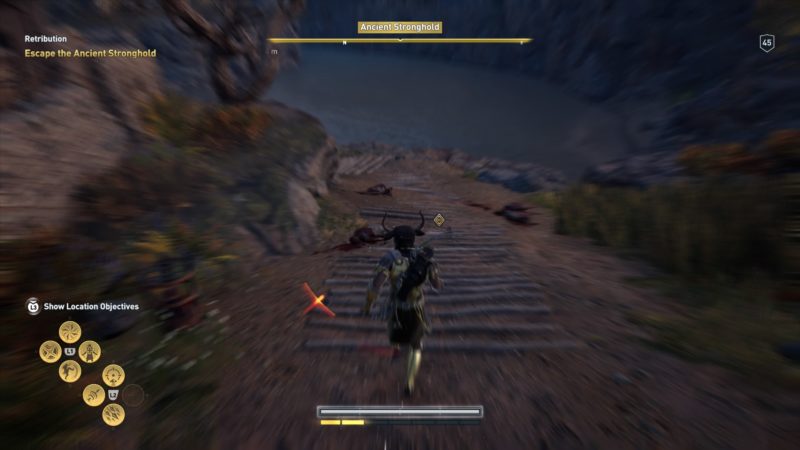 A cutscene will then load and Alexios will feel sad that he asked the villagers to help since all are dead.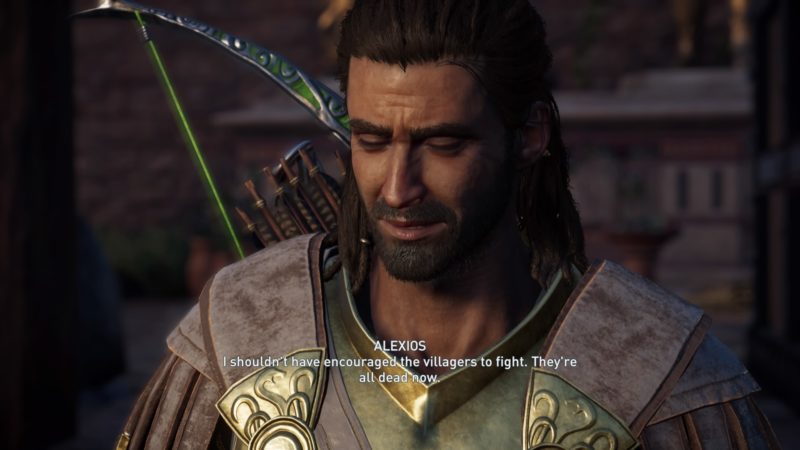 The quest completes here. You will find out that Neleus is alive and you will get Barnabas' Dagger plus some drachmae.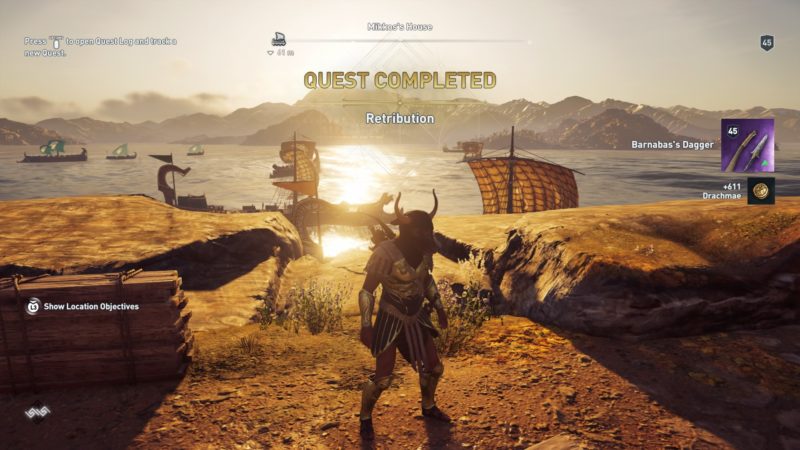 ---
Related articles:
Assassin's Creed Odyssey: Romancing The Stone Garden (Walkthrough)
AC Odyssey: Waiting For Galarnos (Walkthrough)
Assassin's Creed Odyssey: School Of Hard Knocks (Walkthrough)
Assassin's Creed Odyssey: Purple Pain (Quest Walkthrough)
AC Odyssey: Stairway To Olympos (Kill The Cyclops)
Assassin's Creed Odyssey: Left To Dye (Walkthrough)