Purple Pain is a side quest in Assassin's Creed Odyssey on the island of Kythera.
Your task is to find out who murdered a man's son and kill the murderer.
Here's a walkthrough of Purple Pain in AC Odyssey.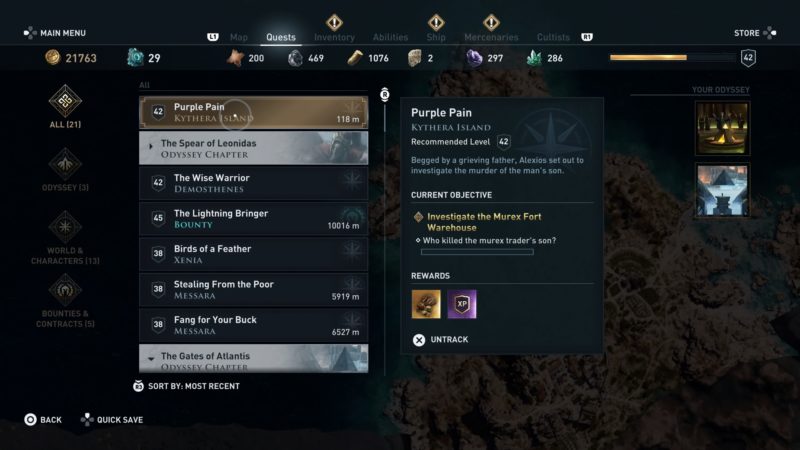 This quest is recommended for level 42 and above, but it may differ according to your own level.
To begin the quest, get to the island of Kythera and talk to a man near the coastline. His exact location is shown in the map below.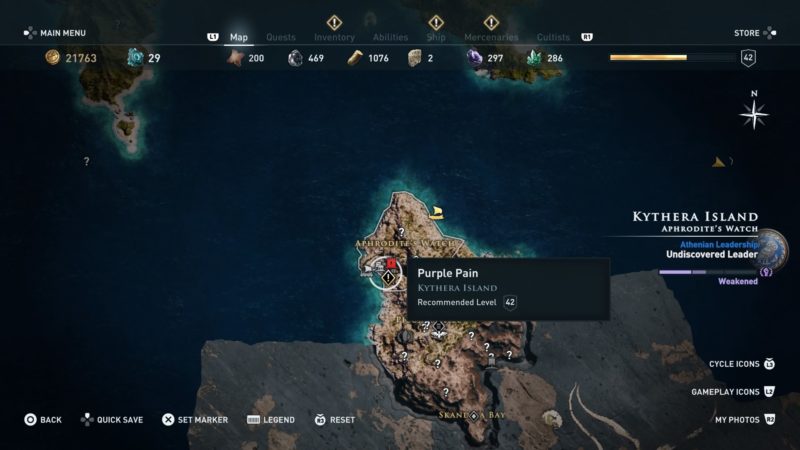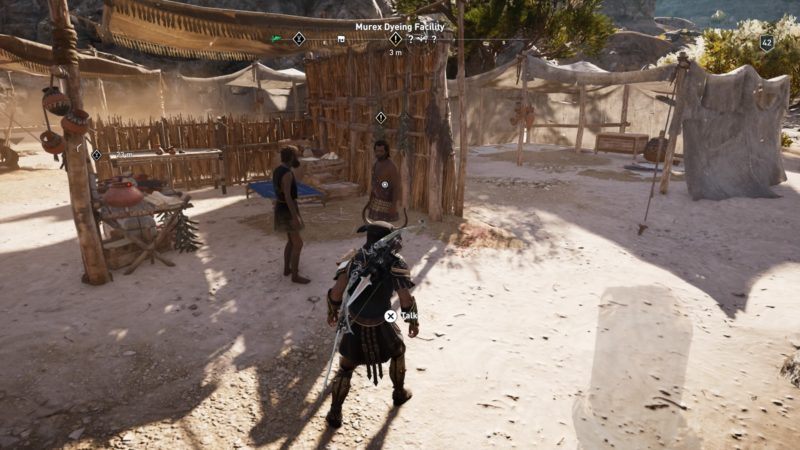 Investigate the Murex Fort Warehouse
If you agree to help the man, get to the warehouse to investigate his son's death. The exact location is shown in the map below, marked as the quest below.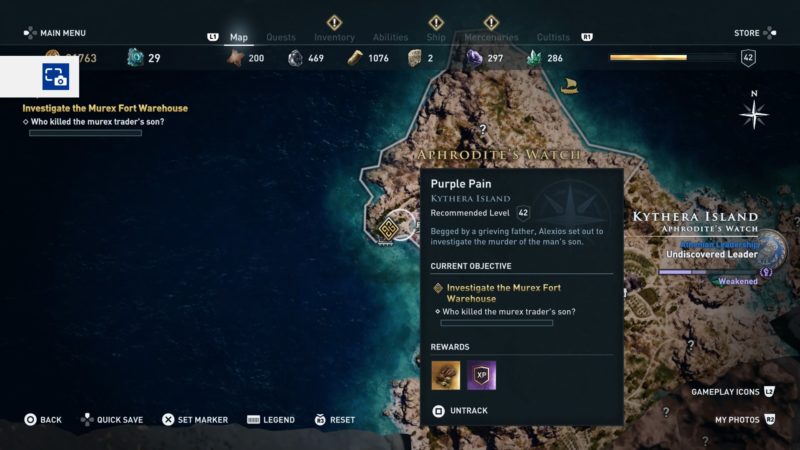 There are three clues to investigate in this dyeing facility. One is near the pots.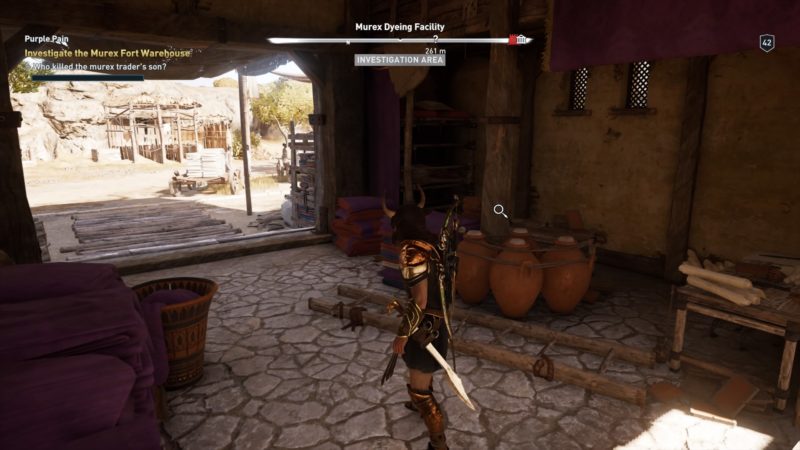 The second clue is on the ground where there are traces of blood.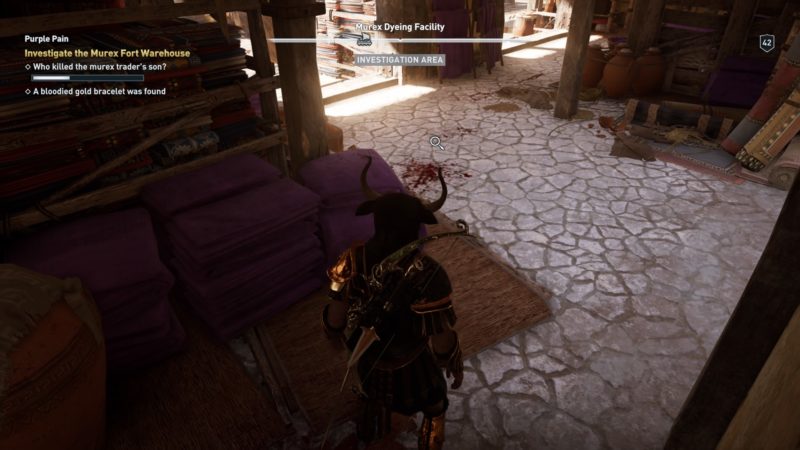 As for the last clue, you will find it near the purple cloths. It's actually a tablet that is found to be the murder weapon.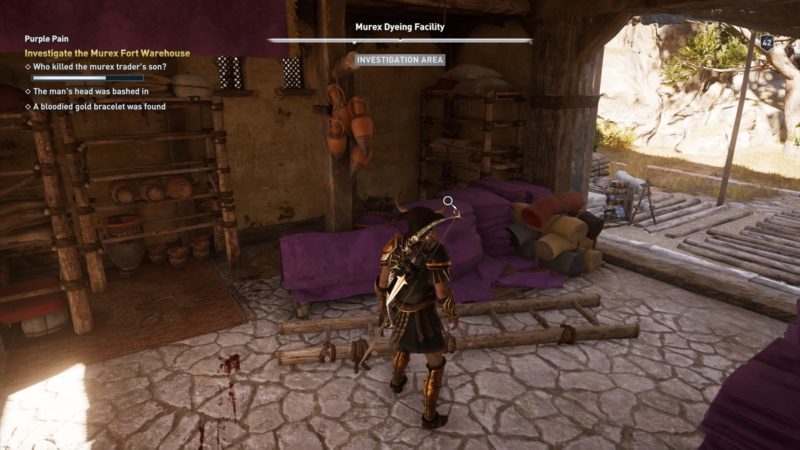 Talk to the deceased's father
Get back to the guy who gave you this quest.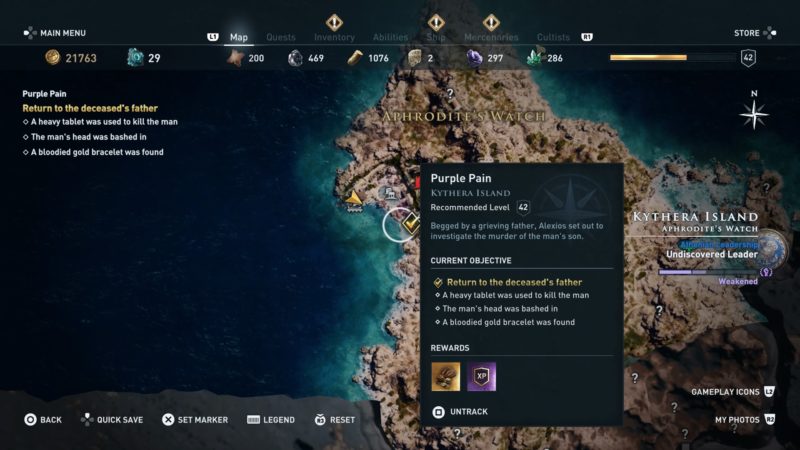 Tell him who killed his son. I'm not sure what would have happened if you chose the second option.
I chose the first "It was Kythera's leader" and he asks you to kill the leader.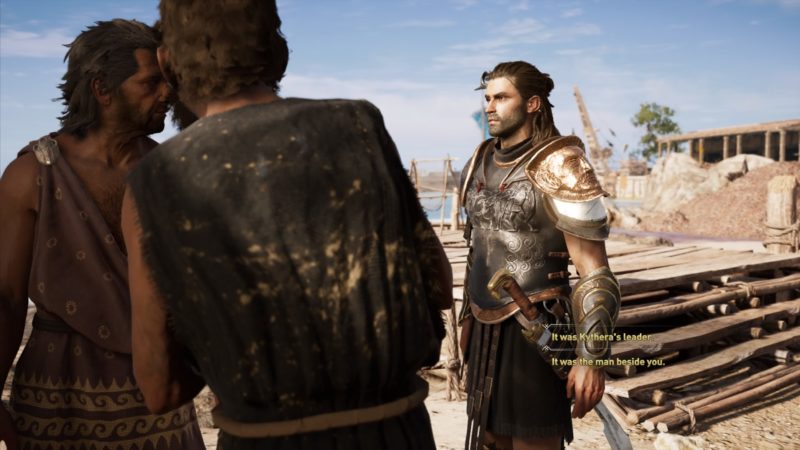 Kill Kythera's leader
Get to the leader of Kythera, whose exact location is shown in the map below.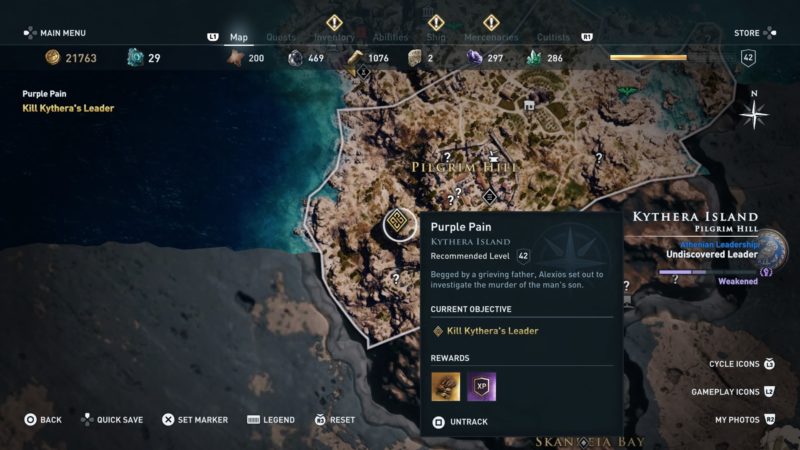 You will find him surrounded by several guards in the Shrine of Aphrodite.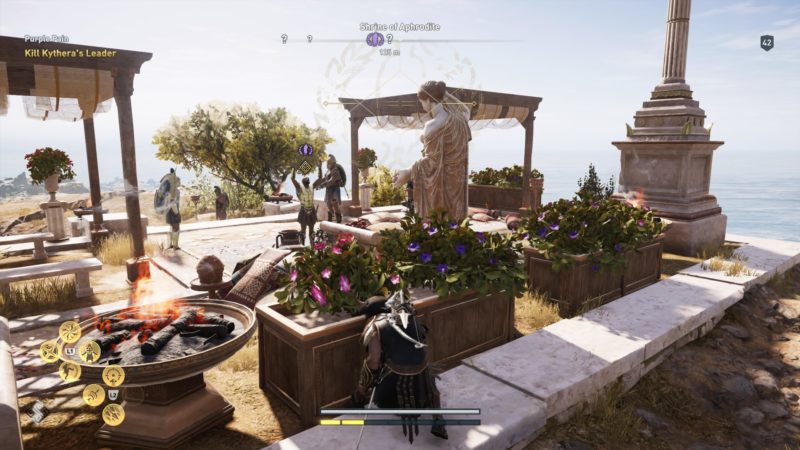 Kill the leader to complete the quest. You don't have to get rid of his guards but you can.
As quest rewards, you will get an Expert's Blade, some drachmae and obsidian glass.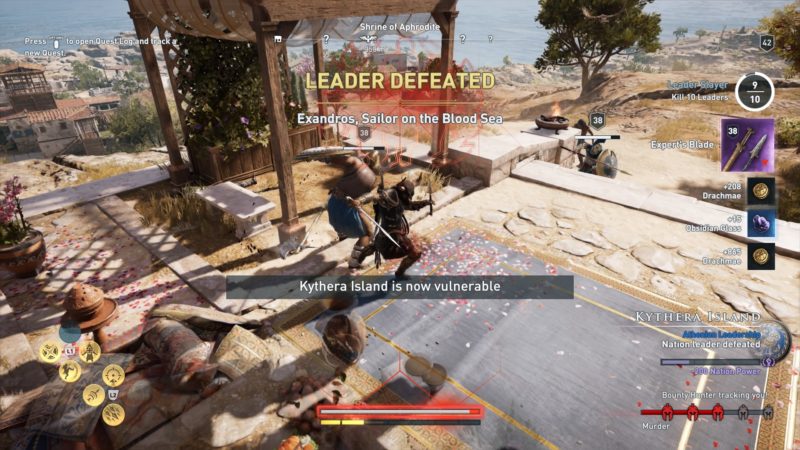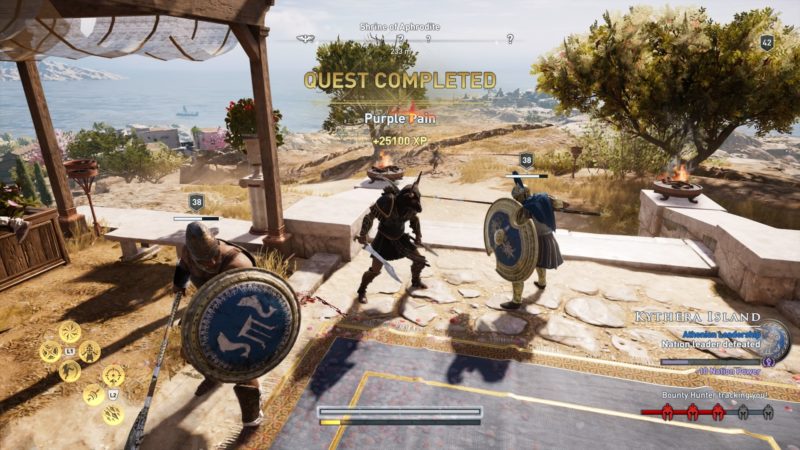 That's it for this quest. You should get 25,100 XP.
---
Related articles:
Assassin's Creed Odyssey: Waiting For Galarnos (Walkthrough)
AC Odyssey: School Of Hard Knocks (Walkthrough)
Assassin's Creed Odyssey: The Conqueror (Walkthrough)
Assassin's Creed Odyssey: The Last Hunt Of Nesaia
AC Odyssey: The End Of Drakon (Walkthrough)
Assassin's Creed Odyssey: The Fall Of Deianeira (Walkthrough)